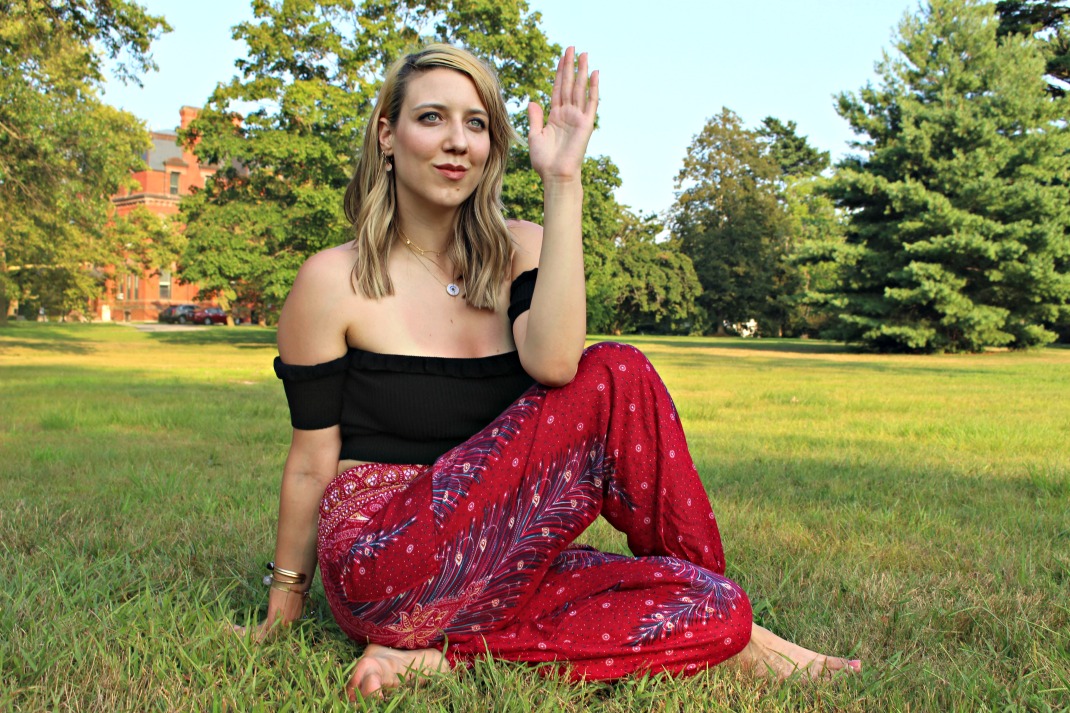 TheseOne Tribe Apparel women's harem pants are every yogi's dream. This bohemian fashion brand brings the vibrant patterns and handmade craftsmanship of Thai boho fashion back to the west while embracing the spirit of culture and community in everything they do. Lightweight, breathable and oh so chic, these pants have been turning heads in my yoga class. They're 100% cotton and 100% produced in Thailand. After I went through a challenging yoga class in these beauties, no other "yoga pants" will do. I'm sorry. Plus, this peacock coral and pink print is just so stunning to look at.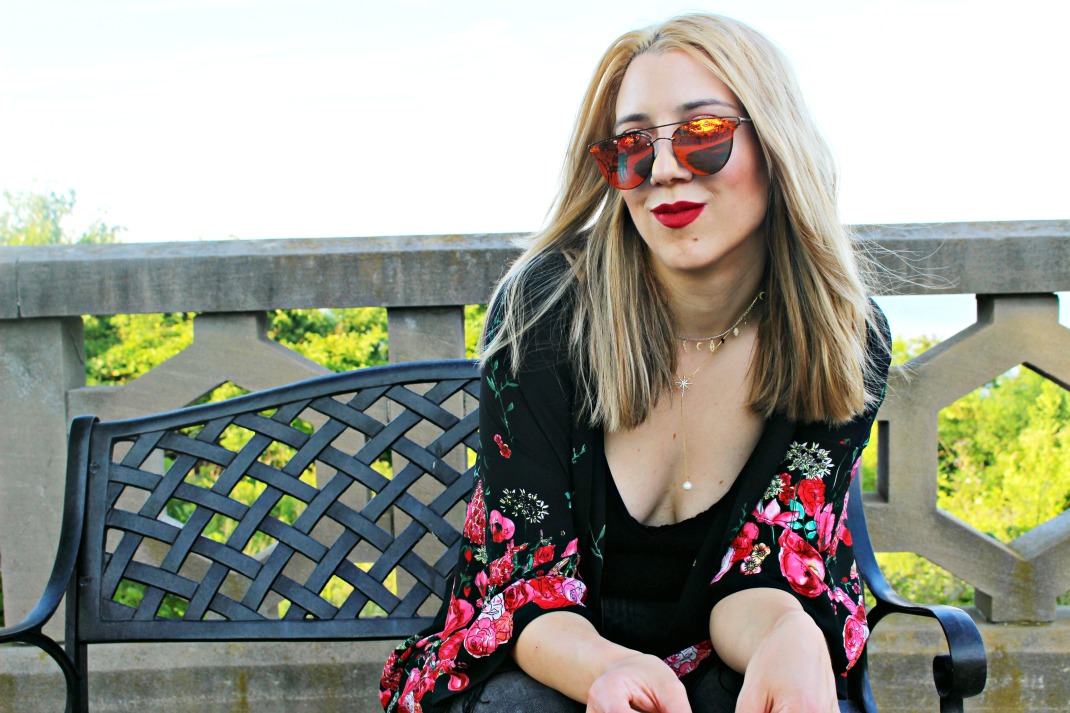 So I've hopped on this mirrored sunglasses trend bandwagon. I've been searching the internet for a while and like a typical Virgo rising, I took a long damn time to find a perfect pair. But I think I've finally found what I was looking for in this particular pair from ILYMIX. (Will leave the link and the discount code at the bottom of the post if interested.:)) This time around I've decided to keep it very casual - still with a boho twist. You know me by now. If there is a twist to my look, it's that of a bohemian kind. Because honestly, I don't twist in many ways. Do you understand what I'm saying? Haha, me either. What I'm trying to say, lately I've been trying to simplify my bohemian look. So, I've thought - I'm going to try to create a casual boho look. Something minimal and comfortable. And this is, my friends, as minimal as I can get.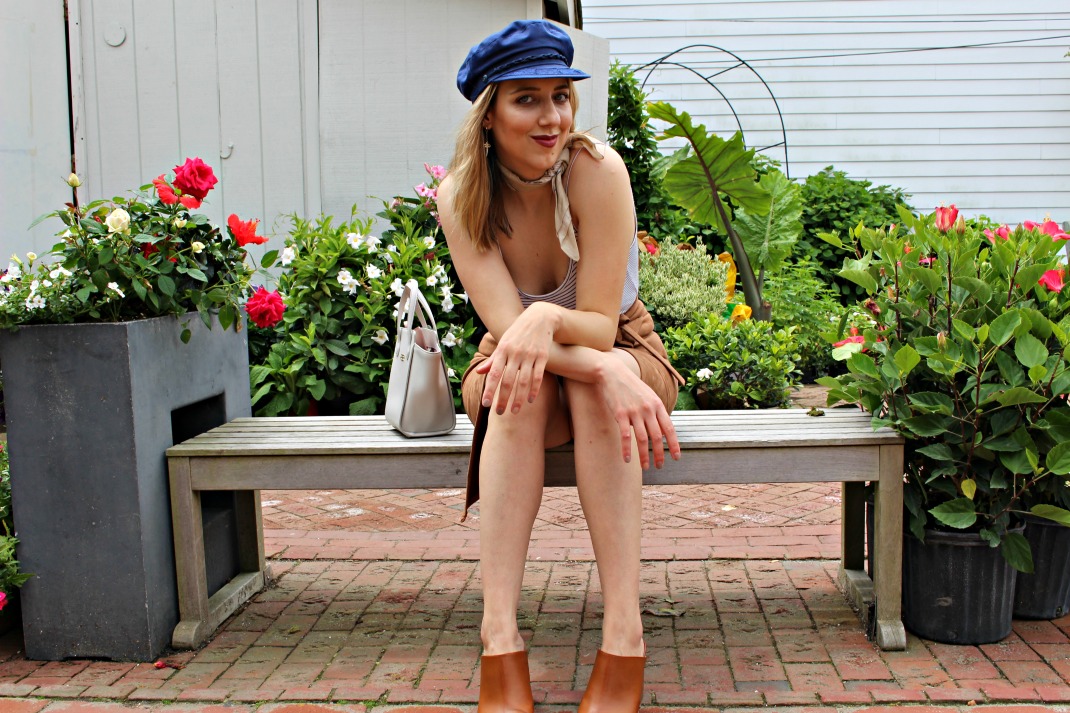 Warm weather is usually just an excuse for me to dress like a sailor because life is generally mundane as it is. Unless you're Glen Coco. Then your life is everything but. Good for you! Can you actually believe that it's June already? I know – me either. Can you actually believe how many times I jump from topic to topic? Me either. This time around I decided to go with a casual summer outfit idea because I'm a summer enthusiast. This has a lot of underlying context, like things with me usually do. As I'm writing this, I'm sitting at a local bakery one town over from mine, sipping on my cappuccino, even though it's above 80 degrees Fahrenheit right now. I'm also wearing all black paired with a red lipstick. What is my life right now? Idk. I'm tired. Remind me what I'm supposed to talk about…? Oh, yeah – today's outfit post.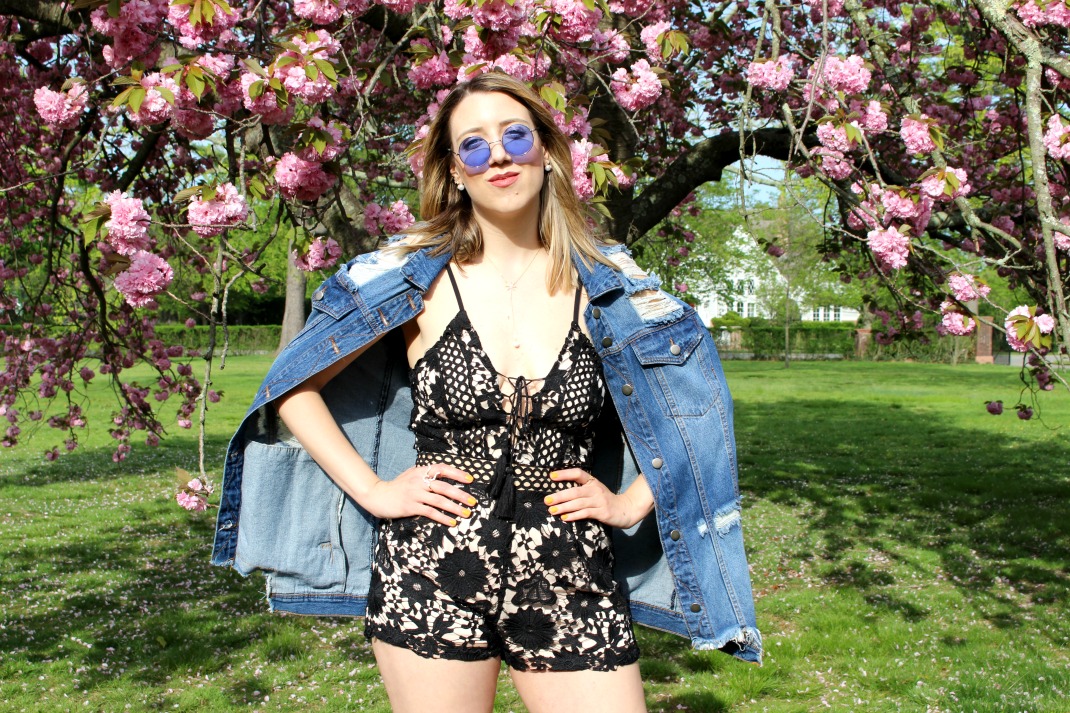 Finding the perfect bohemian romper is not an easy task, but every now and then you do get lucky to come across one that you just need to get your hands on. Like that one day when I crossed paths with this beauty while browsing around at my local Mystique boutique. Yes, it was love at first sight or first try, whatever you'd like to call it. So my little bohemian heart fluttered like a bird in a gilded cage and that was it. The crochet details and the way it ties up at the front, plus the very lovely work around the waist is what got me. Next thing you know - I was swiping the plastic. (I really need the planets to stop retrograding on my financial sector of life and maybe while we're at it - make me less impulsive?) Idk.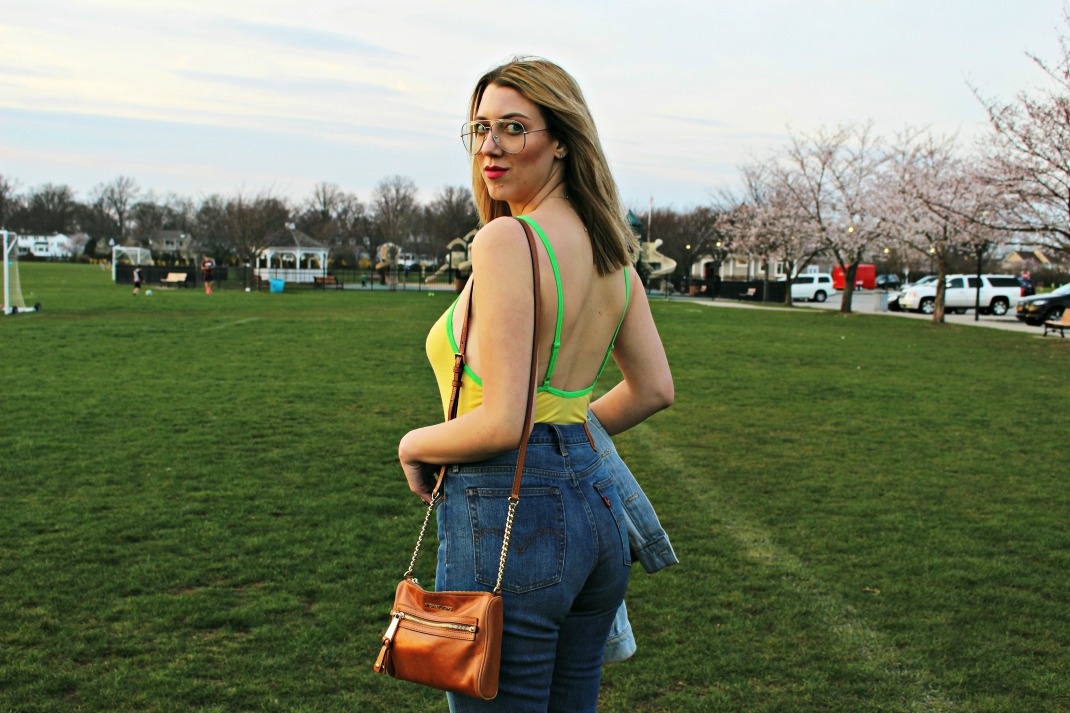 This time around I present to you a modern 70s-inspired look. I've been into this "how to wear retro-inspired fashion" funk for a while... Trying to recreate, bring back or incorporate into my daily OOTDs some trends that were popular when I was a kid or when my parents were kids because today's fashion is less restrictive than ever. No rules, no this is how to wear this and that... All is fair in fashion...and...love. Right?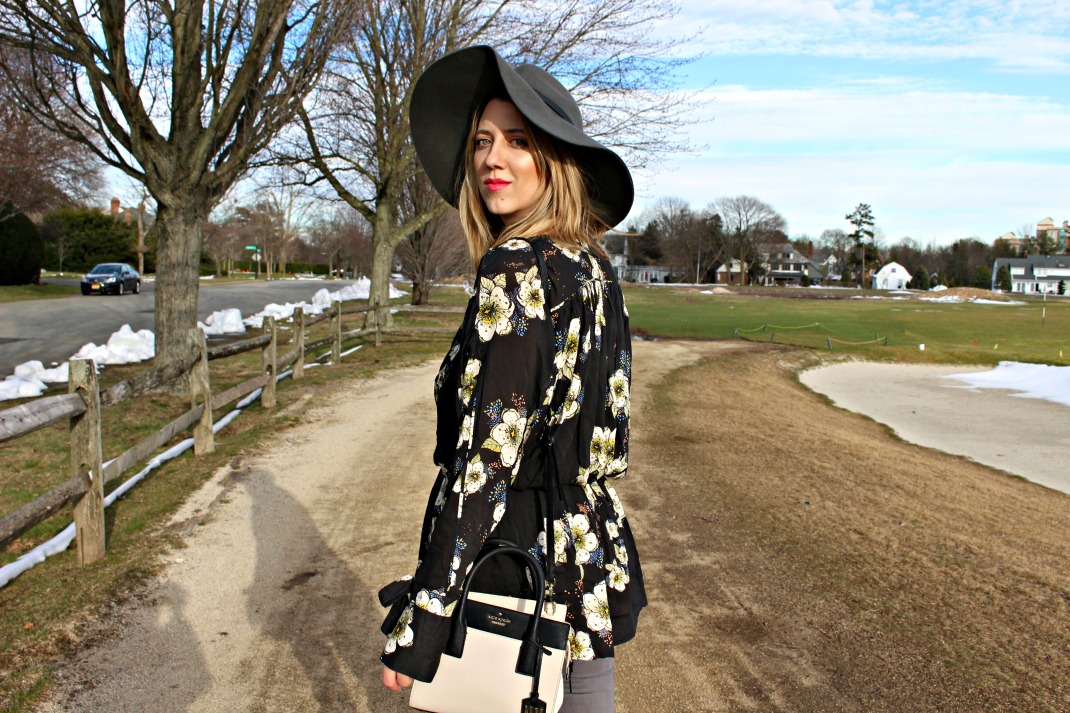 La Femme Bohème is a free spirit, a soul unbound, undefined, forever-changing. She is a wildfire. A shape-shifter. A rebel. A dreamer. Skinny-dipper. She escapes the confines of society at any cost. Her mind is heaven, her heart is fickle, her hands fidgety. She takes no directions. She follows rivers, currents, and the wind. Her soul is like the ocean. Her fingers on the pulse of life. She doesn't think about the past, present or future. She just is. She's a stargazer. Her eyes always fixed on the sky. She changes like the seasons.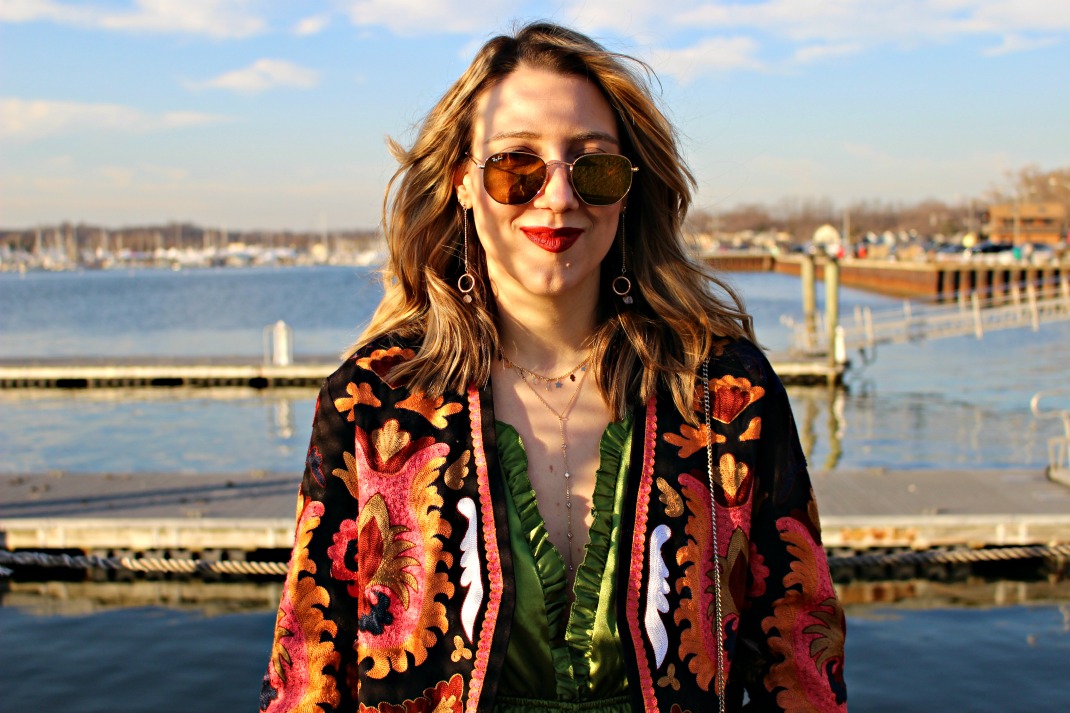 Are you looking for a flirty date night outfit idea? If yes, then look no further, because I got you. When I think date - I usually think satin or lace. Not everyone thinks that way, but hey - I'm Venus in Taurus, so that's kind of very logical for me. Sensual materials are where it's at, for this kind of aspect. Also - I just remembered that you're not here for an astrology lecture. Sorry - Moon in Gemini. Here, I go again. It's a never ending circle, gosh, how do my friends even put up with me? I don't deserve you, seriously.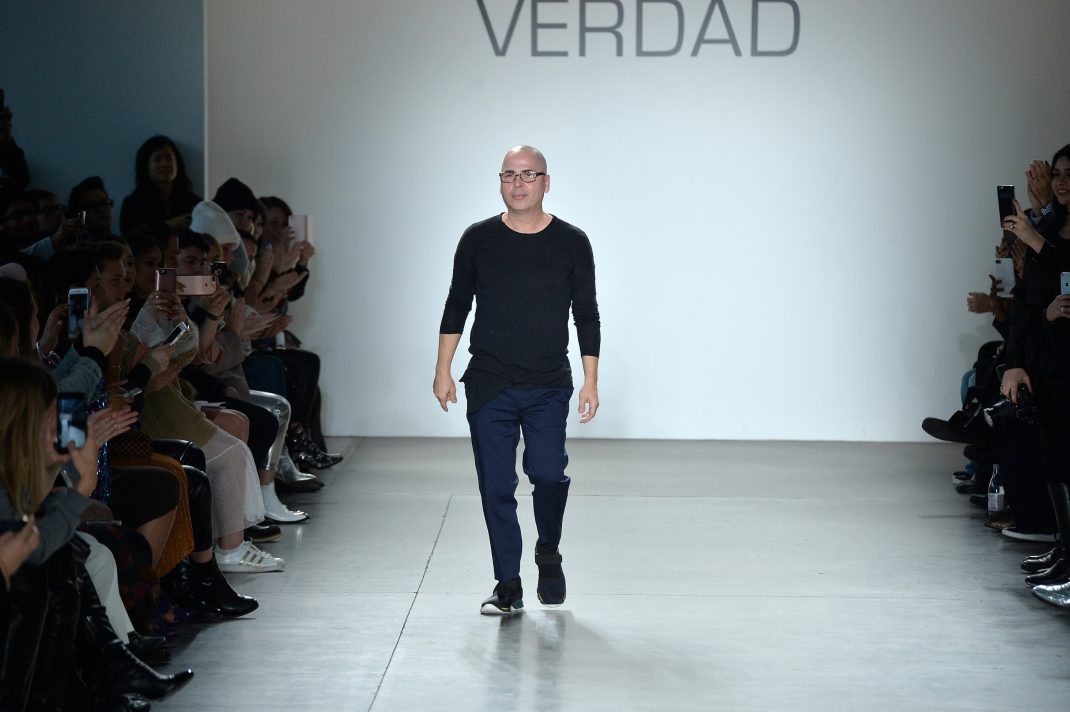 VERDAD, a new womenswear brand helmed by veteran LA designer Louis Verdad, debuted its Fall/Winter 2017 collection at New York Fashion Week on Sunday, February 12th at Pier 59 Studios in Chelsea. Fall/Winter 2017 marks the second season and the very first runway presentation in New York for the LA based label.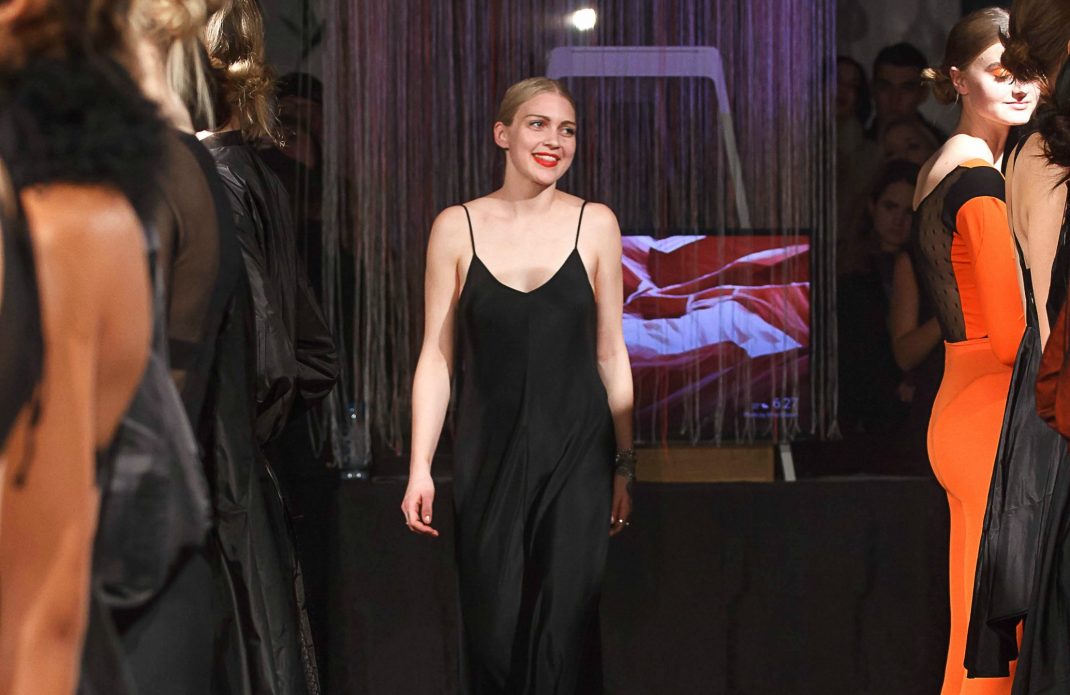 So, unfortunately, I had to miss the Katie Gallagher Fall/Winter 2017 show due to weather conditions and complicated commute. And I wanted to see it so bad, because Katie Gallagher's creative vision is just out of this world. However thankfully, I did get the photos from the runway to share with the world and that's exactly what I'm doing, because Katie Gallagher's Hallow is a very special collection.