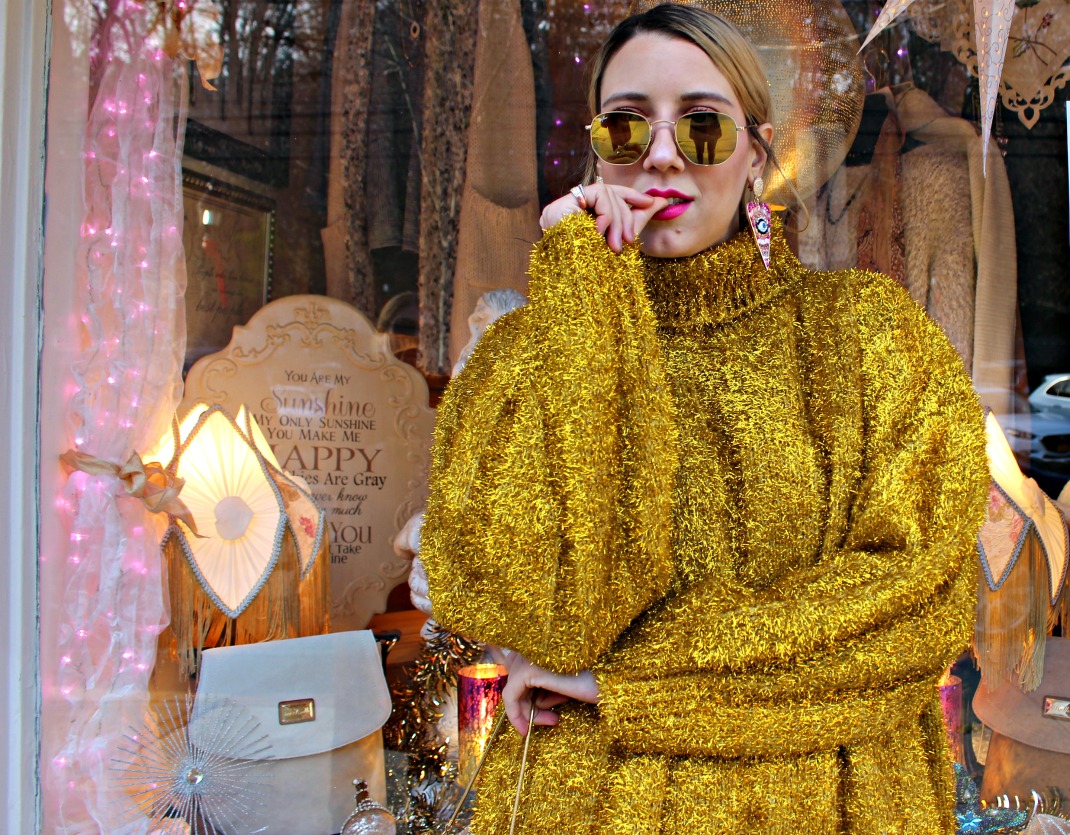 Easy Holiday Outfit Idea: Gold Metallic Oversized Turtleneck
Here's an easy holiday outfit idea – a gold metallic oversized turtleneck to solve all your holiday outfit problems. Super easy to dress down for a perfect daytime holiday look and dress up for an evening holiday party. A festive daytime look is easily achieved by throwing on a pair of jeans and a cute pair of black booties. In case you're invited to an evening holiday party, you're covered too! All you need to do is wear the turtleneck as an oversized dress and swap out the booties for some over-the-knee boots or a pair of stilettos. Et voilà! You're all set. You just walk into the party looking like a giant ornament and trust me, you'll set the right mood. You don't go to a holiday party, you are the holiday party baby! (And an added bonus, stemming from my own observation – how can you even be in a bad mood while wearing this outfit? It's an instant pick-me-up. Gloom lifter.) For an occasion that simply requires you to be extra, this oversized turtleneck guarantees that you won't go unnoticed wherever you show up.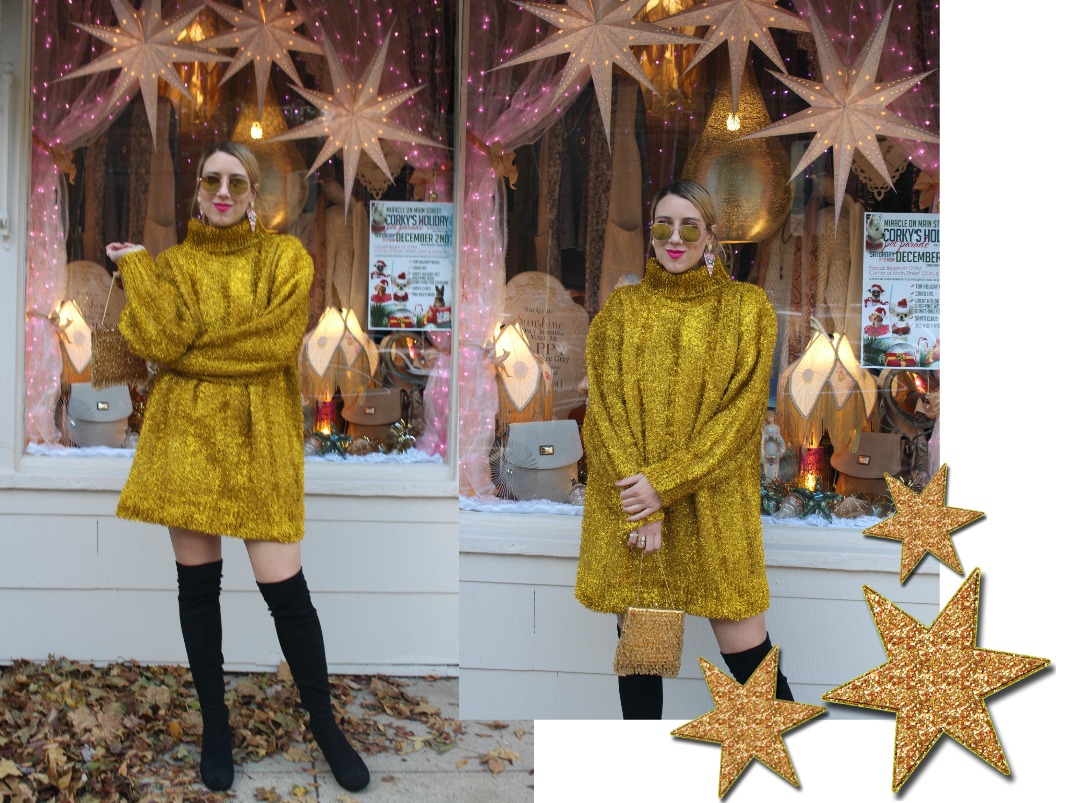 Interested and want some outfit deets? Keep reading dahling… The oversized knit turtleneck sweater is from H&M. If you think gold might be too much for you, there are options my friend. A black or blue metallic sweater might be exactly what you need. (All still available at H&M and for $49.99.)  The Zara over-the-knee boots are about a year old and probably the most comfortable and most worn pair of boots that I own. (Thanks for that platform Zara! Alleviates the stress on my feet.)  The hexagon golden sunnies are from Ray-Ban, the eccentric eye earrings are from H&M as well and the golden bead evening clutch is a vintage piece I bought at a local consignment store. And oh, yes…my favorite rings from Luv Aj. Easy, festive & fun look!