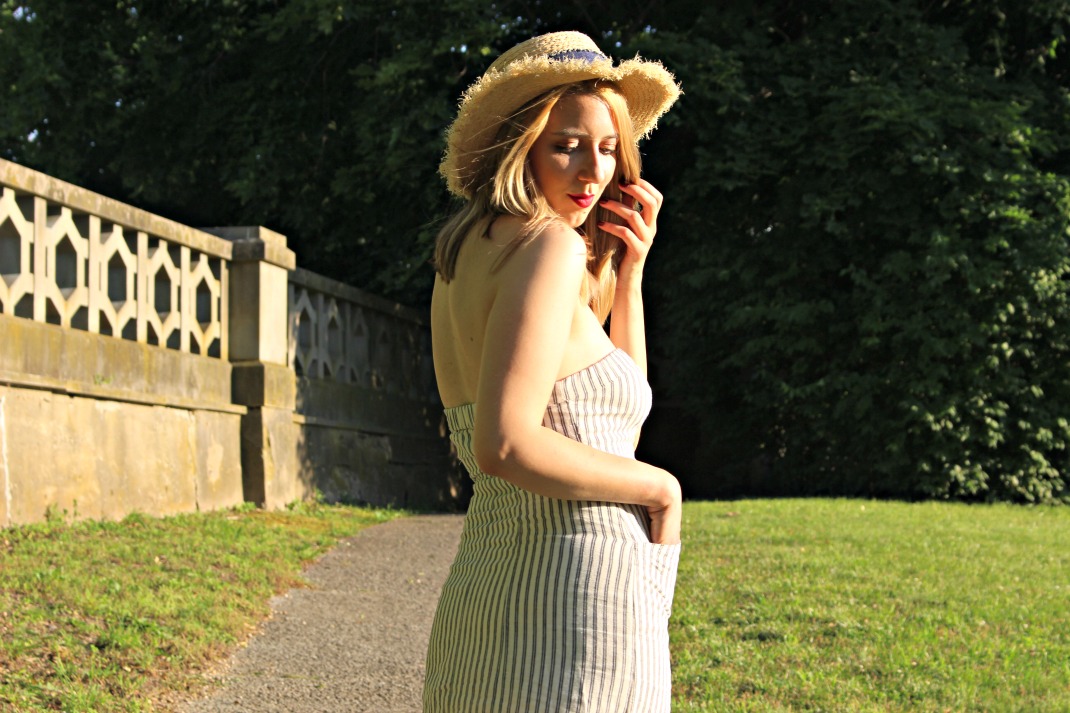 The Perfect Summer Dress and the Cutest Straw Boater Hat
I think I might've found the perfect summer dress. But before I get into that – what on earth is happening right now? Does everyone else feel like they have the weight of the world on their shoulders? Because, wow! Call it the Mercury Retrograde effect, call it the Solar Eclipse effect, but s**t has really hit the fan. Am I right? Been dreaming of balance. Still dreaming about happy outcomes in all sectors of life. But all I've been getting lately is consolation prizes, worry, and insomnia. Can a girl get a break? Gosh!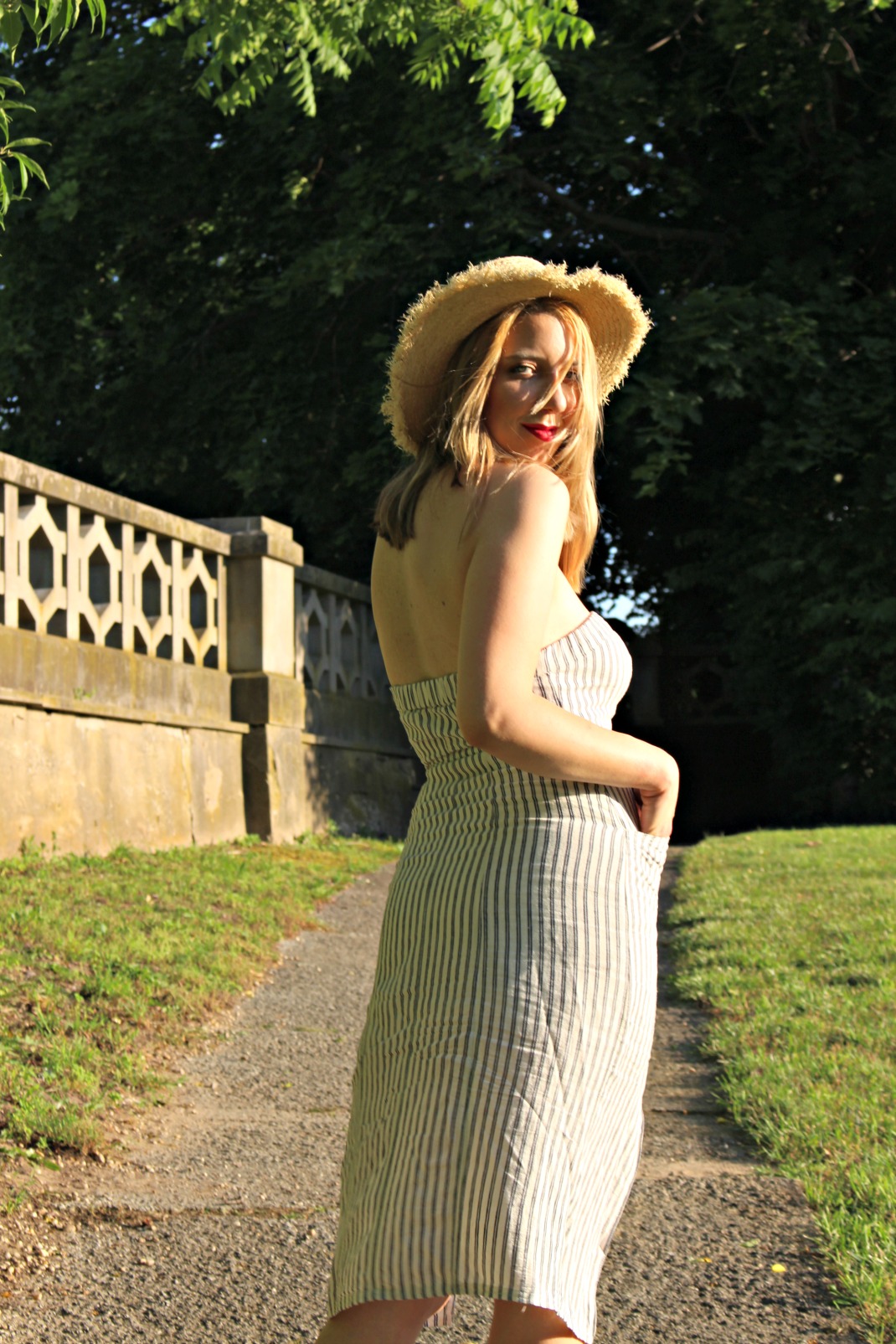 Anyway – sorry I know you're not here to read a long whiny life letter. I'm just a little sensitive and fragile right now. But things will look up, they have to. It's always the darkest before the dawn. Or at least that's what they say. Glass half full, right?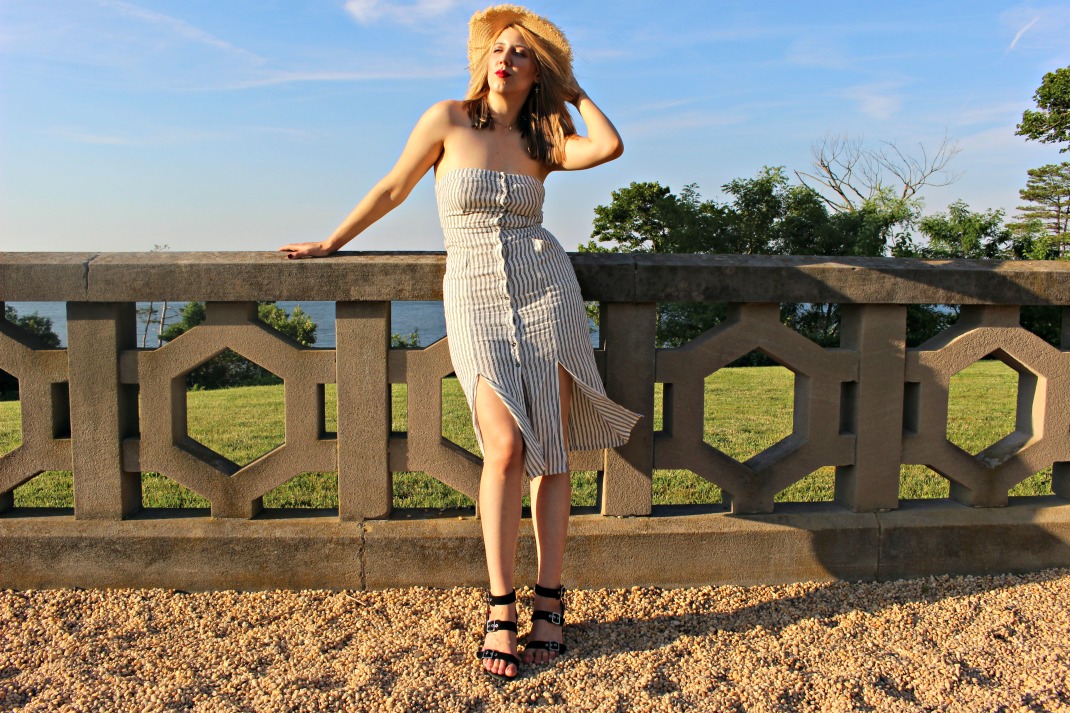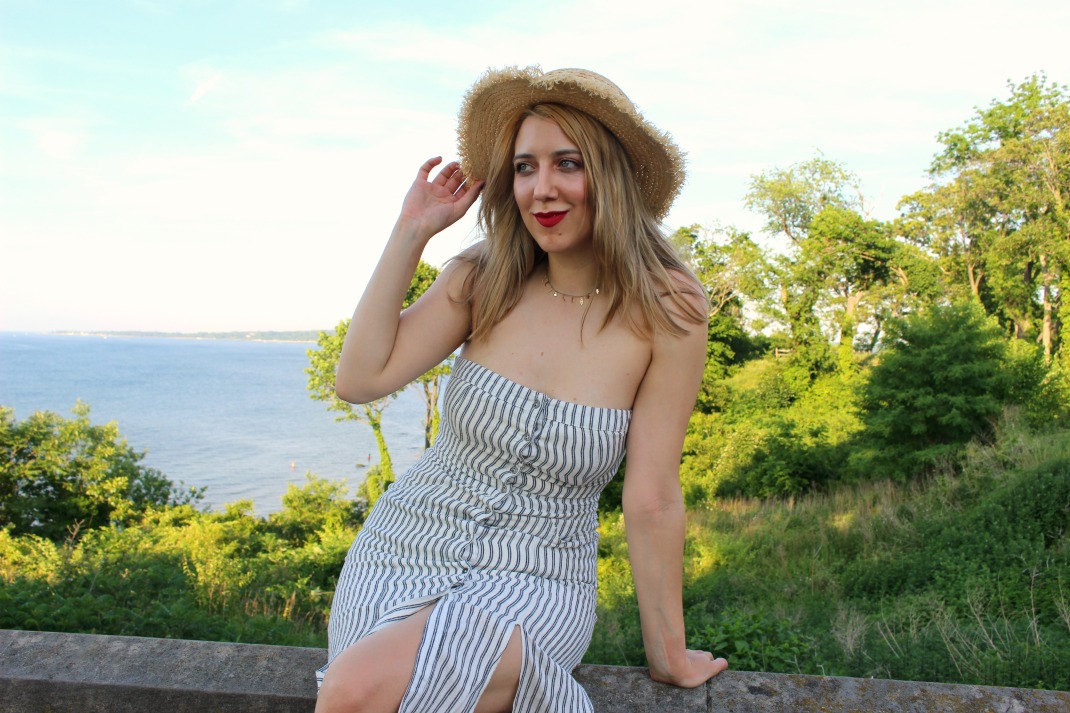 Okay, moving onto this outfit and the sunnier days. I have been eyeing this dress from Urban Outfitters for a while and the moment it went on sale – I had to have it. Because who doesn't love a good deal? I sure do! I find the cut of the dress very flattering and the print very kind to the eyes. This is also probably the most comfortable dress I own since it's 100% cotton. And sometimes… I tend to get very particular about materials I wear. I have decided to style it with this adorable straw boater hat from ILYMIX. (You can use my code "vasil20" for a 20% off at checkout.) And these unbelievably comfortable shoes from VIONIC (Carmel Heeled Sandal). And of course, what outfit is complete without a piece of jewelry? Here I'm wearing the symbols choker from Urban Outfitters. That would be it for this post! Who else is looking forward to September?