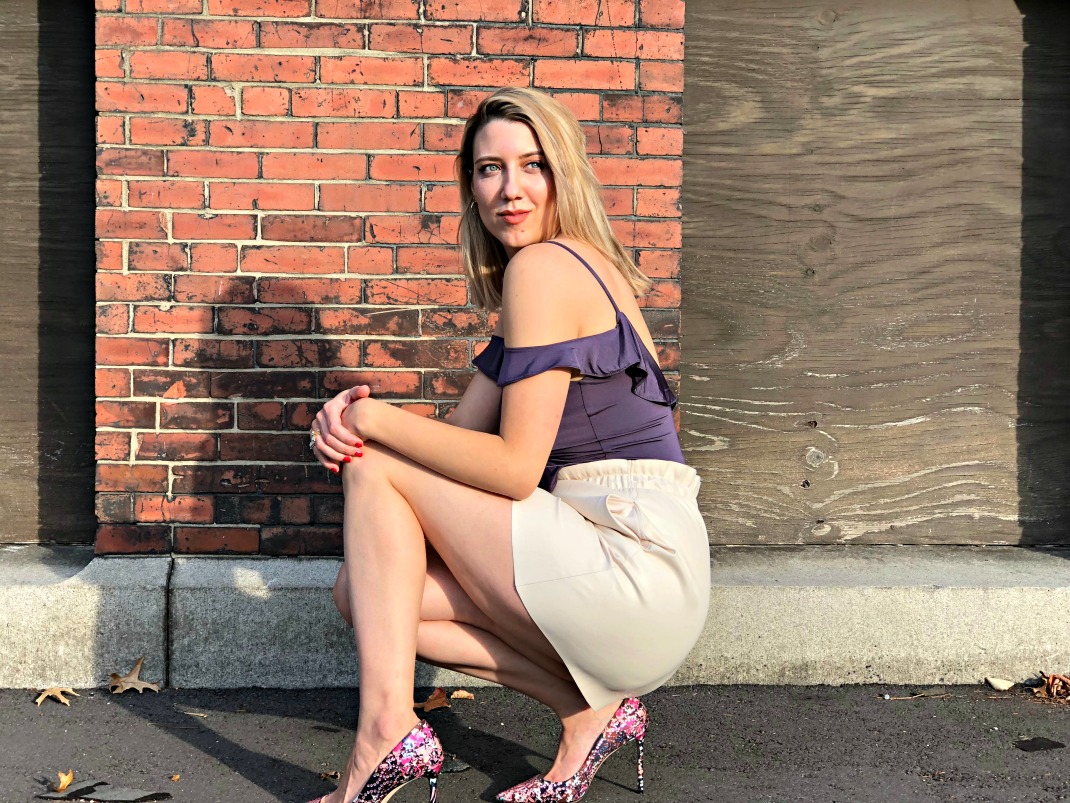 How to Style a Faux Leather Mini Skirt
Hello there! It has certainly been a while but I'm back baby! This time I'm showing you my way of styling the faux leather mini skirt. But before we go any further – let me tell you that this return is accompanied by a minor serendipitous life plot twist. Nina 2.0 comes back at ya with a whole new attitude and whole new stylistic direction in tow.  (The transformative Scorpio water runs deep, you know what I mean? Scorpio season, who's with me? It has been tough…) As we're all going through a transformation of consciousness, there is no way that something about us won't change outwards as well. And you know what? Change is definitely a good thing. You might say I'm addicted to it. If I'm not changing consciously or in some other shape or form, I feel like I'm pretty much stuck in life. And that doesn't vibe well with me. Of course, naturally, I only hope to change for the better. Hmm…I don't really know where all of this is coming from, but I just feel the need to put it out there. Well…if you're bored with my intro you're in luck! I'm finally moving on to the outfit.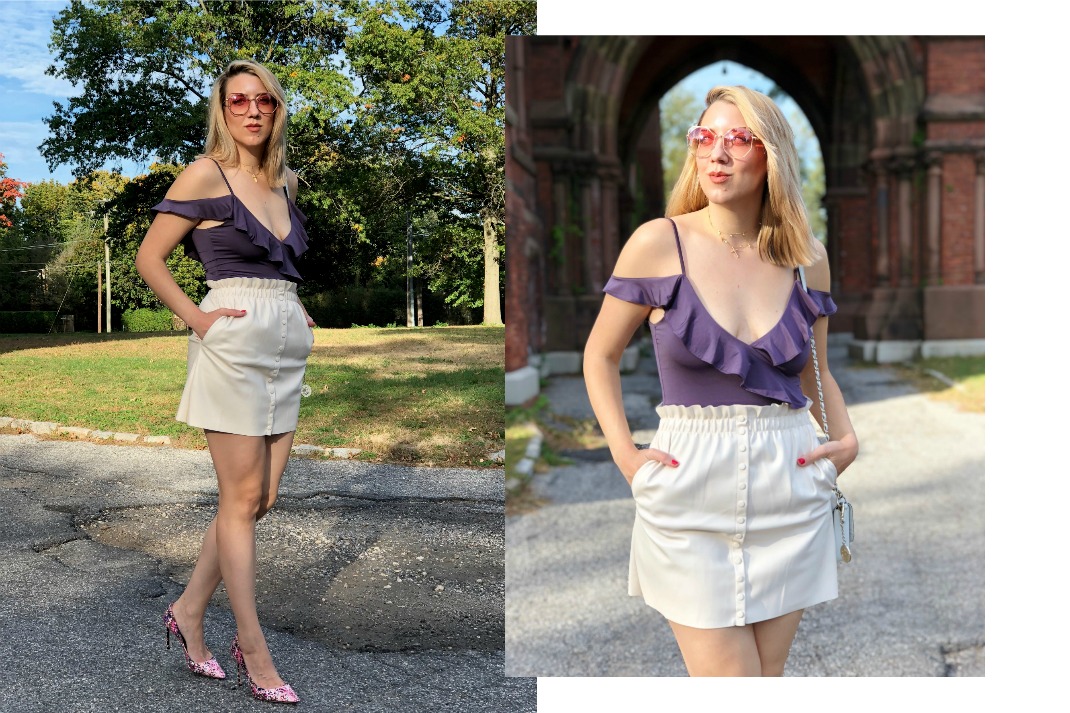 I am loving this white Zara faux leather skirt at the moment. It is a great wardrobe staple and it has pockets, which is an added bonus! (And it's probably great for coping! In case you feel the need to put your hands in your pockets while talking to someone, but you don't feel like it. You know what I mean…Helps cope with the convo. Body language. Why am I so mean right now? Lol.) Moving on. The lavender ruffle bodysuit is from Mystique, the shoes are Jimmy Choo and the bag DKNY. And of course, no look is complete without some jewelry! The chokers from The M Jewelers I wear pretty much every day. The rings are from Luv Aj and House of Harlow and the gold hoops are from Giani Bernini. Oh, yeah! The sunnies? Sister's! Thanks, Ana!