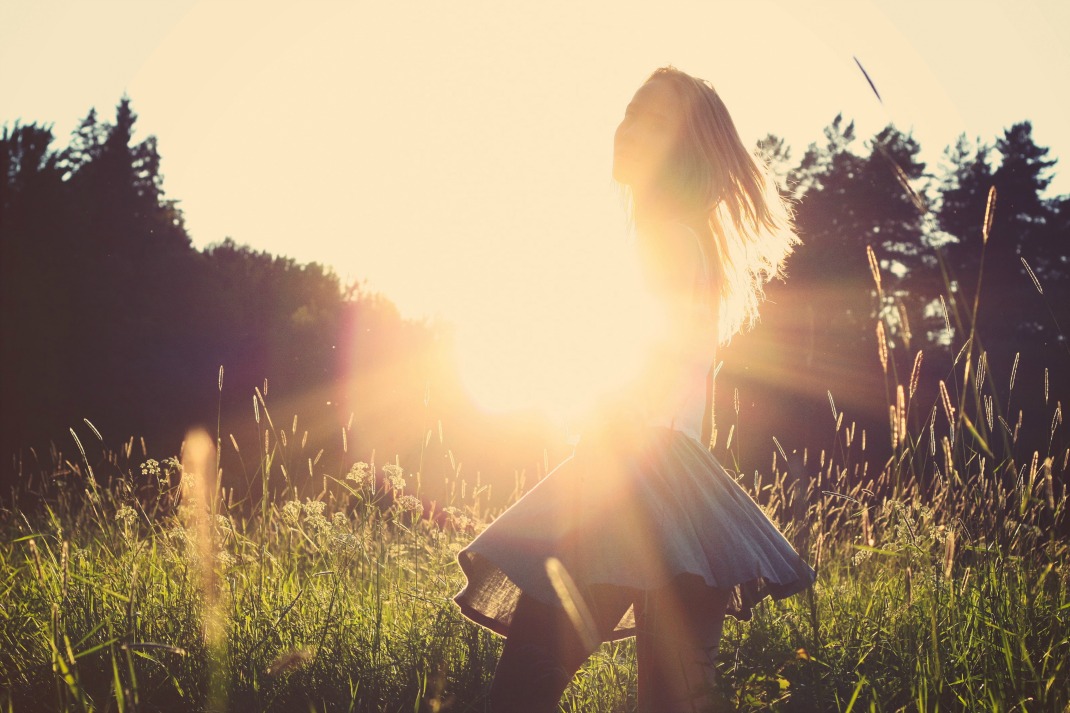 Dear Diary: This is How I've Learned the Real Meaning of "Trust The Process"
"Trust the process." You've heard this one before. As a matter of fact, you've probably heard it so many times that it started annoying you. No, you've heard it so many times that you have actually started trusting the process less and less. Because – let's be real, who wants to be told what to do? Exactly. As a modern 21st century man or woman you like to believe that you are capable of making your own decisions and having all aspects of your life under control. Let me break it to you – you don't and there's absolutely nothing wrong with that. If anything "trusting the process" makes life easier for you, because it alleviates the need to be a control freak.
So what is the real meaning of "trust the process?"
Now you might smirk and think – so many self-proclaimed gurus or Millennials are coming out saying the same thing. Why should we listen to you? Well, because I used to think the same thing. I was the skeptic. If anything, throughout the college – I was a cynic. Or cynical hopeless romantic, because there was definitely some level of dreaminess to my cynicism.
My perspective on life started to change when I took positive psychology course with Professor Froh. (Froh meaning "smile" in German. There is definitely something cosmic at work here, right?)
So this was me every morning:
Get my coffee;
Walk to class;
Sit down;
Listen;
Smirk;
Think – "Hmm…as if!"
Leave;
Then marinade on it at home.
The truth is – the more I "marinated" on it, the more it sunk. The more it made sense. But it wasn't until I left college that I've started to actually live this "trust the process" lifestyle. Oh, it took a while to get there. And boy, was it painful. Few months after graduation, I've realized that my journalism career is going to start off as a big NO. As time passed by and I was still applying for jobs in the media field, but to no alas – I finally gave up and applied for a job in retail. (As every single Millennial has at least one time in their life.)
You see up to this point in life, I had it all planned out. I had a timeline of how things are going to happen for me. And they sort of did – until I lost all control over them after my college graduation. That was the scariest thing ever.


Although I loved my retail family, I just couldn't see myself doing this my whole life. And at some point in my retail life, I have experienced what you might call the "dark night of the soul." I just wasn't happy. Having lost all hope, I've turned to yoga and meditation. "Let's rebalance, realign," I thought. And it made all the difference. See – the magical thing about yoga and meditation is that it takes a lot of patience. Something, we need in order to "trust the process." And let's clarify something right away – "trust the process" doesn't mean, sit, do nothing and wait for things to happen for you. It's more along the line of – put the thought out there, then let it go and definitely do ACT. Action is a part of it too.
Few months into this lifestyle – I've remembered something. The only wish I had as I was graduating was asking life not to put me in a 9-5 cubicle, but hey, I'll still take anything that comes my way. That's exactly what happened. I put the thought out there, let it go and then I continued actively looking for jobs. After almost a year of working in retail, I've quit in order to learn WordPress and build The Stylegazer. After the website launched, a year passed by. I was still looking for jobs in media and was trying to keep my spirit up, even though it seemed like the odds were against me. This is where I've started to "trust the process." I was creating the content,
believing that it will eventually resonate with someone. That someone, one day, my future employer maybe, is going to be impressed. In the meantime, The Stylegazer became an actual online media outlet. "It's legit now," I thought. But as it's growing, let's still keep looking for something "palpable."


I got annoyed at the process again and steered off the path by applying to become a fit model. I got a callback. Googled what a fit model actually is. Changed my mind, canceled my appointment where they were supposed to measure me, went on Indeed the same day and applied for a job position that resonated with me. It was crazy. It almost seemed like it was written for me. The job application 100% fit my resume and cover letter. All I did was press SEND. The same day I got a callback. "Nina, I've seen your website and I'm impressed." The sentence that changed my life. Little over a week later, I got a non 9-5-cubicle job I wanted all along. Today, I work as a social media specialist for a said firm and I run The Stylegazer. It's definitely challenging, but doable.
What I'm trying to say is – "trust the process." Think of what you want, let it go, act now. But it's even more, free yourself of the limiting constructs of time. When you think in terms of time, it's easy to get discouraged. You have given yourself a timeframe for a certain goal after all. Remember – don't limit yourself like that. Trust that what you want, will eventually find its way to you. Even if that means that the dream you have is waiting two years for itself to manifest.
I've asked the Internet what "trust the process" means to them and here's what they had to say.
(The Stylegazer respects all opinions.)