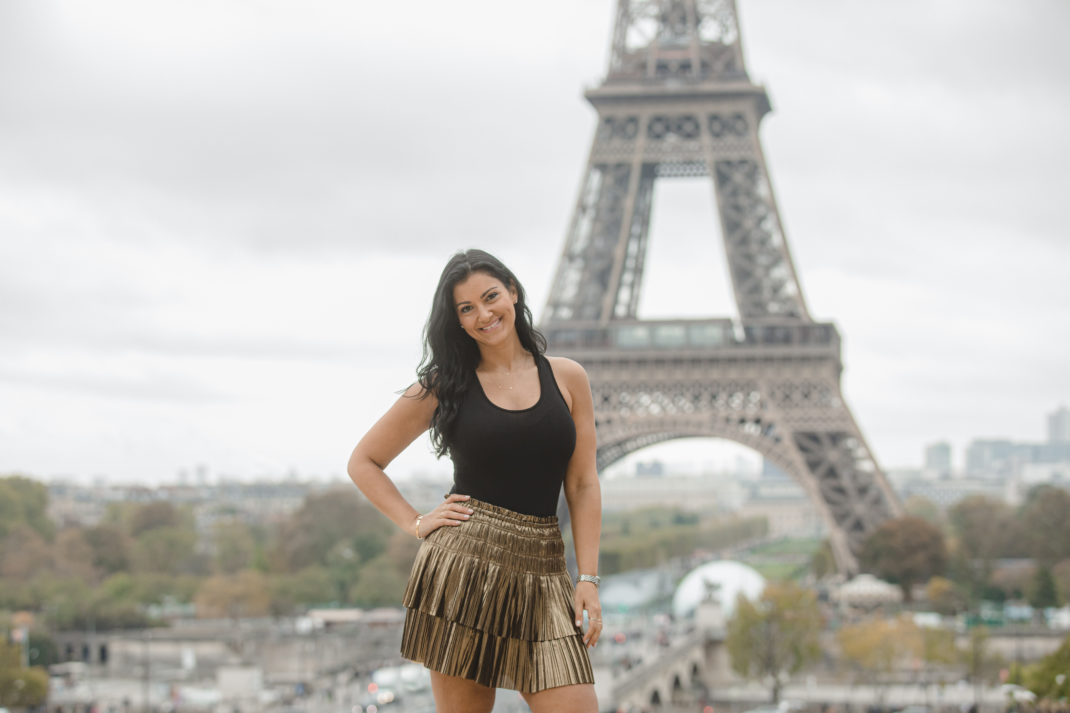 "Your Rejection is the Universe's Protection!" – Holistic Nutritionist and Healer, Laurie Bittan Borenstein, Discusses doTERRA Essential Oils, Favorite Crystals and Why You Should Always Follow Your Passions
I met Laurie at the Roslyn Salt Cave where she was presenting her doTERRA oils. Her energy was so inviting that I naturally gravitated towards the person that seemed to have lit up the whole place. We started chatting about the doTERRA essential oils and their uses and she mixed up a personalized blend for me designated for my protection from the negative energy around me.
As we kept chatting, I've learned that Laurie is actually a marvelously multi-faceted person with an interesting story to tell. She seemed very passionate about what she does and very happy to help people. I thought –  more people need to hear about what she does, her story needs to be told. This lead us to the interview below, all accompanied by Laurie's photos from a recent trip to Paris. Read on and get inspired! 
1. Laurie – tell us a little about yourself.
My name is Laurie Bittan Borenstein. I was born and raised in Toronto and moved to New York just over a decade ago. I have two amazing kids, Ethan, 8 and Sarah Mia, 5. They are my why and they fill my life with joy.  My passions include anything and everything spiritual,  movement, music, fashion, and creation. I am a healer. Nothing makes me more proud or fulfilled. 
2. You wear many hats when it comes to your professional career – holistic nutritionist, aromatherapist (essential oil expert), reiki master, and intuitive jewelry-maker? What made you get into those fields?
I like to describe myself as someone with many passions. I used to limit myself to the belief that you had to remain in a box with regards to your career or areas of expertise. Over the years I have come to realize that you must pursue your passions. In doing that, I've found creative ways to integrate all the things I love into my life and career! I am a holistic health and nutrition coach, an energy (reiki) healer, and I make reiki infused crystal healing mala jewelry. I am also a doTerra essential oil wellness advocate. I love helping people find natural solutions with powerful plant medicines.
Prior to dipping my toe in the health & wellness industry, I worked in sales and advertising for a tech company. I loved my work, but I wasn't so fond of corporate life, so I decided it was time to pursue something I was passionate about. This lead me to nutrition school and from there I kept finding more and more things that went hand in hand with wellness and mindfulness. For a long time, I couldn't figure out how I could be a healer as well as a creator. I love to create. I am very artistic and creativity is very much a part of me. Despite loving my work and the satisfaction of helping my clients achieve their health and wellness goals, I felt like I was missing something. That's when I began creating jewelry again. (I dabbled in it since I was a child)…one day it just clicked. I'm a lover of crystals that have amazing healing properties, this made sense. I could create jewelry to empower people. To heal emotional and physical ailments. To remind people of their strength and to look beautiful at the same time! So far the response has been amazing and it's so fulfilling knowing that my jewelry is so meaningful and supportive, and is serving its healing purpose. Stayed tuned for the official launch of my jewelry line! Customer pieces will still be available upon request as well!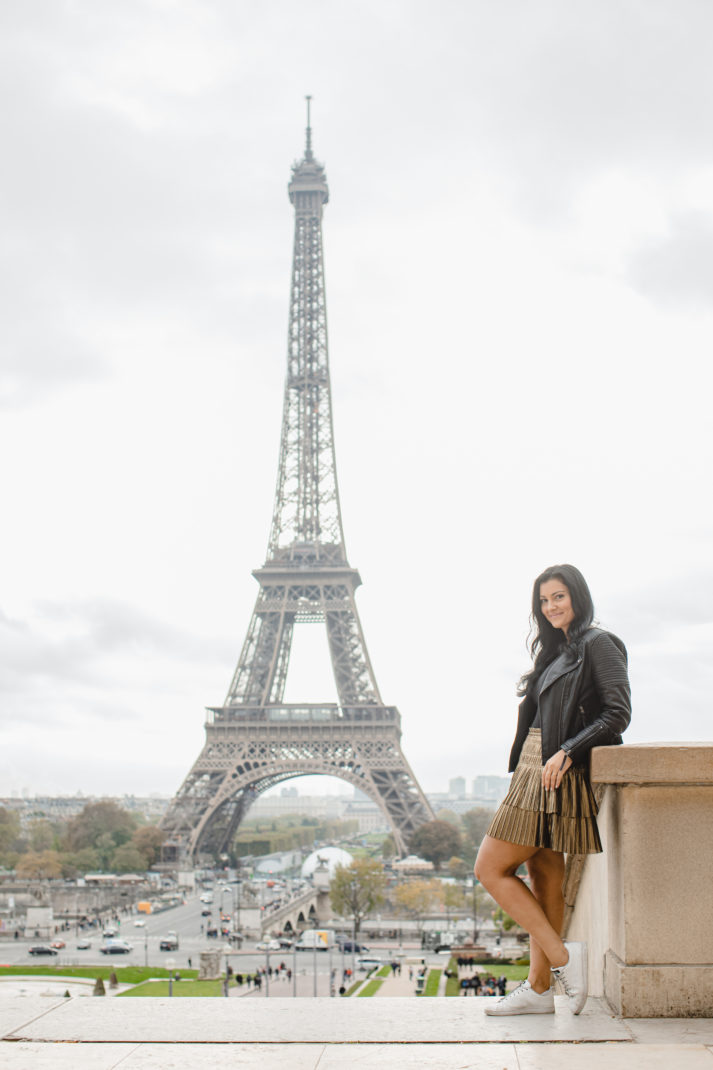 3. What does your day-to-day look like?
A typical day for me can change over the course of the week because of my schedule and how I split my time with my endeavors varies. It usually includes getting my kids up and off to school. Then I either take a phone consult with a nutrition client or I may go to the gym. I may hop on a team call with my doTerra essential oils team, or have a virtual meeting with a new essential oil customer to consult with them on how to use their product in the most beneficial ways. Then I will usually run some errands. Make some time to create some jewelry (which also happens to be very meditative and restoring for me!) I often have a few more client calls and before I know it, my kids are off the bus! 
4. What is your favorite essential oil blend to make and which one do you use the most?
My favorite essential oil blend would have to be the "FLOOM" blend. It's a powerful immune booster that I use preventatively, as well as when I (or my kids) get sick. It's a combination of Frankincense, Lavender, On Guard (doTerra's protective blend), Oregano, and Melaleuca. Not only does this work to prevent illness and viruses, but it will lessen the duration of your illness if you do get sick. As a bit of a germaphobe and someone who hates being sick or worse yet, having sick kiddos, this blend is a God-send!! I swear by it and my kids and I use it every night during cold and flu season! We have seen quite a decline in illness in our household! 
5. What are your favorite crystals and why? 
This is such a tough question! I have so many favorite crystals, but the ones that come to mind, and I've been drawn to most recently are moonstone, rose quartz, lepidolite & labradorite. 
Moonstone is the embodiment of feminine mystery and magic. It helps connect you to your intuition and connection with the divine feminine. I also happen to love the moon (my Spanish name is Luna). 
Rose Quartz is the crystal of love. It opens the heart to all kinds of love, including self-love. It's a high vibration stone that calls in the angels and raised self-esteem and balancing emotions. It resonates with me as it's very much the same energy I put into all my work and creations. That of loving, motherly healing. 
Labradorite protects your aura from negative energies while also allowing you to explore spiritual powers and psychic awareness. It unites all of the chakras and brings out the best in those who wear it. I particularly love how lost I can get while looking at this crystal. No one piece is the same, and the colors and dimensions are truly other-worldly and mesmerizing. Just stunning! I never get bored of this crystal and I am a bit of a labradorite addict and have many different shapes and sizes of this crystal that I've collected over the years. 
6. And finally, what is your daily mantra?
My daily mantra is "Your rejection is the universe's protection." What often seems like a loss is truly just the universe's way of protecting you or leading you to something better. We have to trust that there's a higher power out there that has a better insight and a bigger plan for us. Often our seemingly biggest losses are our greatest blessings in disguise and lead us to the most beautiful manifestations and outcomes.