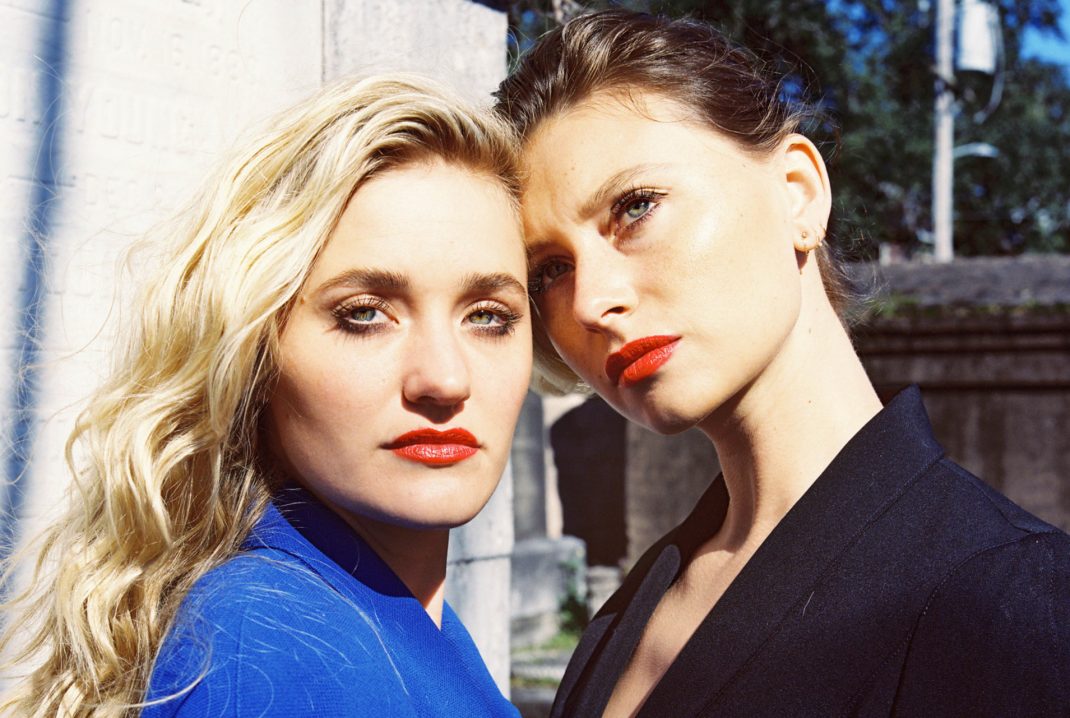 Aly & AJ Released a Glorious Synth-Rich Single "Church" – LISTEN
Aly & AJ are back with a new single titled "Church." A tongue-in-cheek track features some glorious pop synth reminiscent of the 80s. The duo's gorgeous vocals overlap with a kaleidoscopic burst of synth, thus flooding our eardrums and our hearts with some serious nostalgia. "Church" is lyrically raw and dreamy, glorious, celestial track infused with some hazy sweetness that Aly & AJ's voices are.
"I do bad things for the sake of good times I don't regret / Call me what you will, I'm in it for the thrill, I'm just selfish / I need redemption," the sisters don't hold back on the lead single "Church" from their forthcoming 5-track EP Sanctuary.
MORE ON THE SANCTUARY:
On their forthcoming Sanctuary Tour, the sisters are teaming up with The Trevor Project, the leading national organization providing crisis intervention and suicide prevention services to LGBTQ young people, by bringing donation bins and awareness booths to every tour date.
"Shows are a sanctuary for our fans. We find a lot of peace and healing comes with talking to them while on tour," explains Aly. "Hearing their stories about how they came to our music or how it impacted their life – it really touched us and we wanted to give something back."
One issue that they encountered often was mental health; the sisters were inspired by the courage their fans showed in speaking up about their experiences with debilitating struggles with depression and anxiety. Growing up in the spotlight, the duo also had their own story to tell.
"Depression had held us hostage for so many years and this felt like our time to talk about it," notes AJ.
The newest effort sees the two touch on themes that push the boundaries of pop, moving past break-ups and focusing on stories of identity, self-reflection and social consciousness.
"Music has been like therapy for us, and we wanted to let our fans know that we're not just going to write music that deals with relationships. It is our duty to write some songs that we felt were socially conscious," Aly adds.