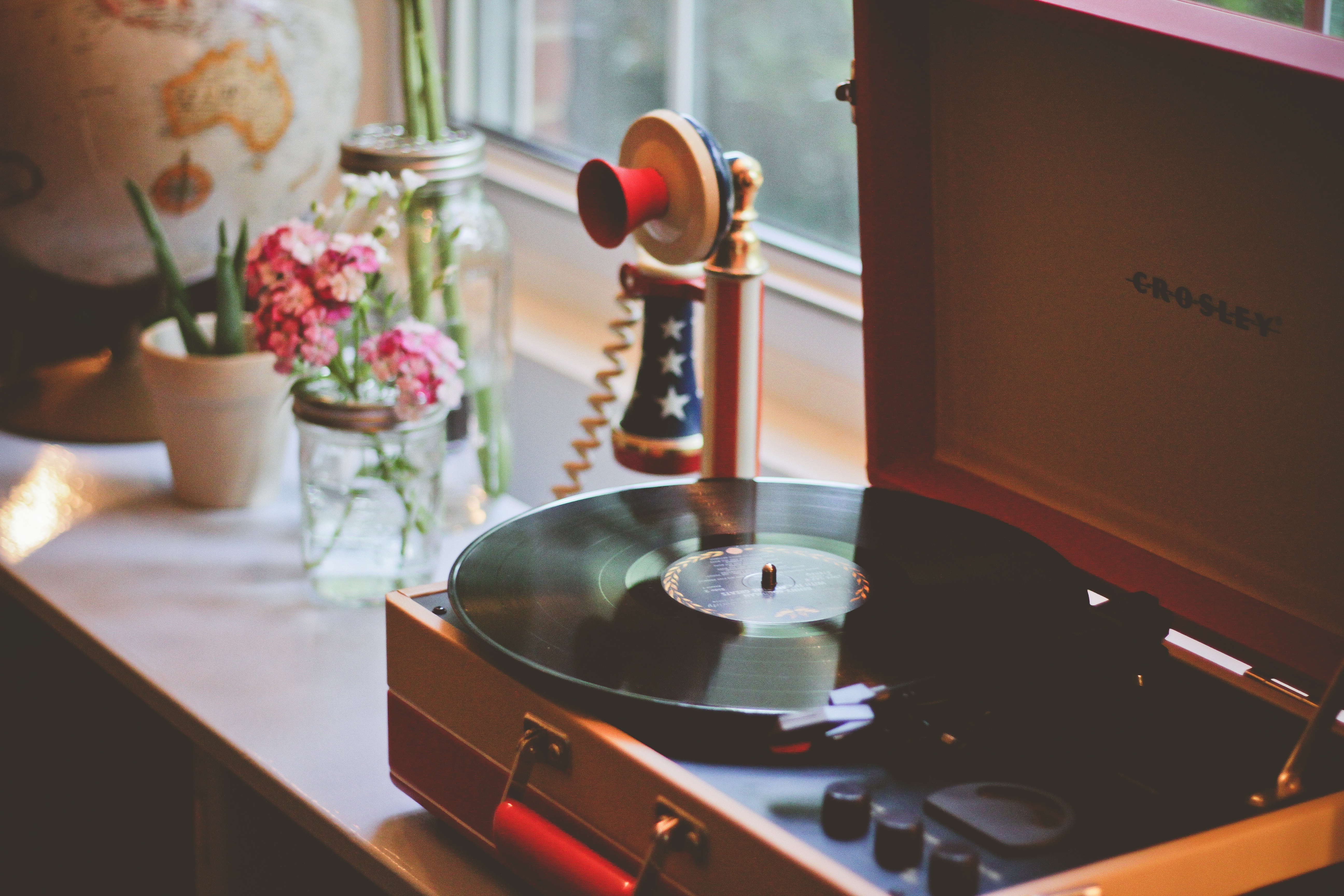 Best Albums of 2016
These are the best albums of 2016 (in no particular order):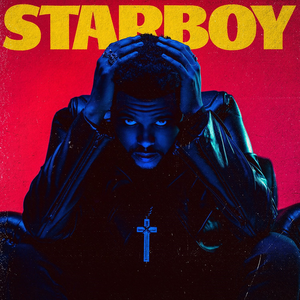 Who: The Weeknd
What: Starboy
When: November 25, 2016
Where: XO & Republic
Why: Starboy is simply infectious. Does it really matter if it's The Weeknd's most cohesive album yet? NO. It doesn't. I believe that its appeal actually lies in the fact that it's an eclectic album. It is like an emotional rollercoaster supported by some serious beats. It speeds up, it slows down, just like the thoughts that go through your head when you're in love. Going from "Party Monster" and "Reminder" to tracks like "Die for You" and "True Colors," Tesfaye is willing to show all sides to him. Unfeeling is not appealing anymore.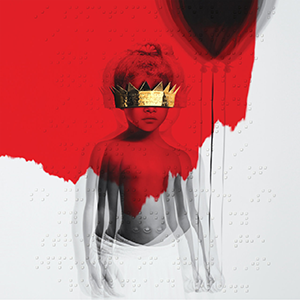 Who: Rihanna
What: Anti
When: January 28, 2016
Where: Westbury Road & Roc Nation
Why: Rihanna doesn't shy away from addressing love, sex and addiction on this album. If anything this might be her darkest and most honest album ever. That's what makes Anti so amazing. From songs with attitude like "Needed Me" and "Consideration" to ballads like "Love On The Brain" and "Never Ending," this album had both fans and critics hooked. Anyways, it is a known fact that Bad Gal Riri has a tendency to slay both as an artist and fashionista. So, no surprise there.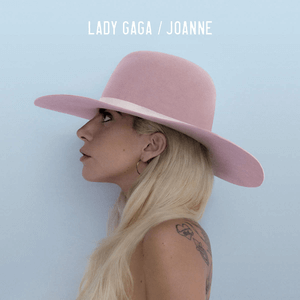 Who: Lady Gaga
What: Joanne
When: October 21, 2016
Where: Streamline & Interscope
Why: Joanne is a stripped down version of Mother Monster. The makeup and extravagant fashion are all left behind. Pink wide-brim hat becomes a signature of Joanne era. Large venues are ditched for intimate dive bars. A female, more pop-ish version of Johnny Cash, Lady Gaga has a more simple approach to music and fashion. And that honestly works. World – meet Stefani Joanne Angelina Germanotta, the woman behind "Lady Gaga." Joanne is raw, emotional and honest. For the first time, Lady Gaga is not hiding behind heavy synth beats and theatrical outfits. Love it.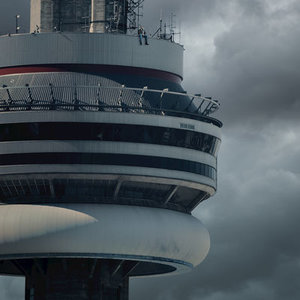 Who: Drake
What: Views
When: April 29, 2016
Where: Young Money, Cash Money & Republic
Why: Views was slammed by the critics, saying that the album is "too long and stubbornly low energy." Still, the day the album dropped, the fans lost their minds and the Internet crashed. Drake's "Hotline Bling" dance became everyone's favorite meme. (Still, it's undeniable that this is an amazing & super-addictive track.) Try listening to "Childs Play" only once. Try staying still while listening to "One Dance" or "Too Good," I dare you. Impossible. Views is probably the most fun anyone had in 2016.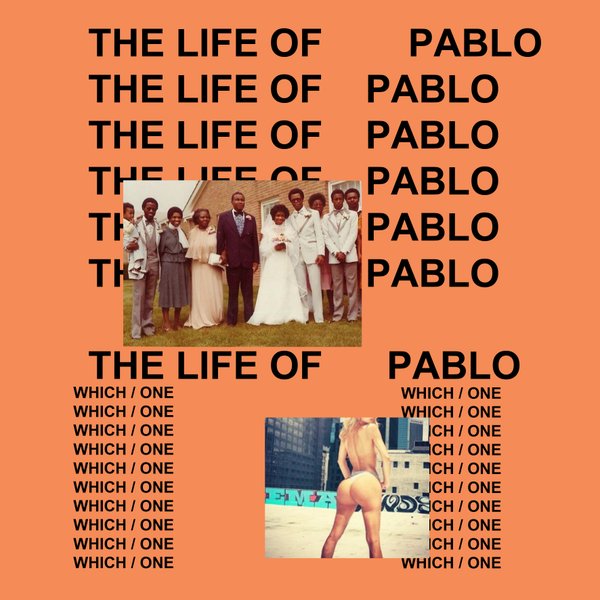 Who: Kanye West
What: The Life of Pablo
When: February 14, 2016
Where: GOOD, Def Jam & Roc-A-Fella
Why: Oh, Kanye…
nn2016 has been a tough year for you. The Life of Pablo indeed. But at least, you gave us this album. "Wolves" is one of the most stand-out tracks from the album and I've felt obliged to learn it word-by-word. Not to mention "Father Stretch My Hands Pt. 1" and "Pt. 2." How about "Real Friends" and "Fade?" Kanye is known for always speaking his mind and sometimes getting in trouble because of it. Brutal honesty + the ability to reinvent the sound over and over again, makes Kanye probably one the best music artists out there.  The Life of Pablo is a tight album.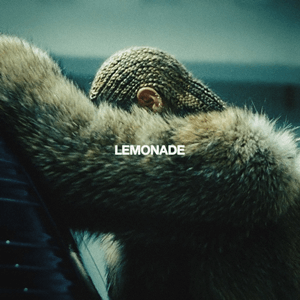 Who: Beyoncé
What: Lemonade
When: April 23, 2016
Where: Parkwood & Columbia
Why: Queen Bey had one of the most memorable albums of 2016. The day it surprisingly dropped, the world went berserk and for a good reason. Lemonade is stunning, both sonically and visually. It seems like, for the first time, Beyoncé was unafraid to speak her mind and willing to show her more vulnerable side. So much that people had a hard time deciphering what's the truth and what's art. From "Formation" and "Sorry" to "Hold Up" and "All Night," Lemonade is a fierce, raw, honest, intimate and absolutely cohesive album. Queen Bey can't go wrong and this album is just the proof of that.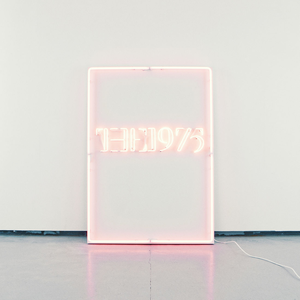 Who: The 1975
What: I Like It When You Sleep, for You Are So Beautiful yet So Unaware of It
When: February 26, 2016
Where: Dirty Hit, Interscope, Polydor & Vagrant
Why: Oh, boy… Who can speak their mind better and offer up cynicism cloaked in happy pop better than The 1975? The album, with a title so long that it's hard to remember, offers a wide variety of 80s-inspired tracks, yet it still manages to remain very The 1975. The Cure would be proud. From upbeat, glittering tracks like "Love Me" and "UGH!" to ballads like "A Change Of Heart" and "Paris," The 1975 served us an album that has the potential to remain relevant even to the generations to come.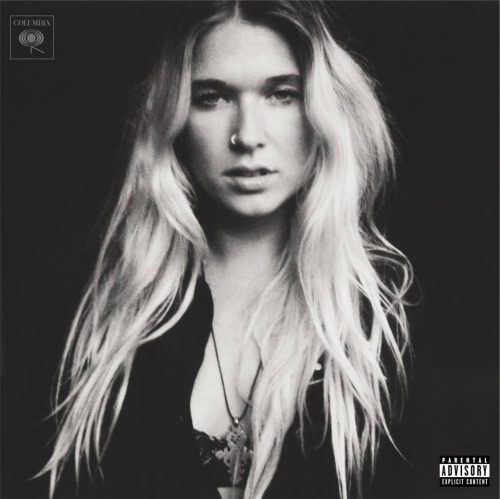 Who: Wild Belle
What: Dreamland
When: April 15, 2016
Where: Columbia
Why: Praised by critics, Dreamland is one of those albums that didn't get enough attention it deserved in 2016. I find it really surprising, because I actually happen to like it even better than their debut album Isles and that one put the band on the map. On this album, the band still sticks to its island sound, however this time around it's more untamed with tracks like "Giving Up On You" and "Cannonball." One of my favorite tracks happens to be a tropical ballad "Our Love Will Survive," in which Bergman's beautiful, husky voice really stands out. Next to it is "Throw Down Your Guns," a track that's more sonically unique, but nonetheless addictive.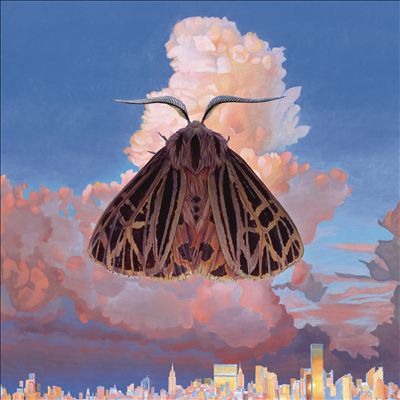 Who: Chairlift
What: Moth
When: January 22, 2016
Where: Columbia
Why: Chairlift really delivered this year. I've been hooked since the moment I've heard synthy, jingling "Ch-Ching."  And even more intrigued after I've heard hyper-fun "Romeo" and super emotional track "Crying in Public.
"
Hey, this is the first time I've heard a song that deals with emotions that are a result of being positively overwhelmed with love. Moth is sonically beautiful, unusual, eclectic and heavily influenced by Japan. It's a wild ride for any music aficionado.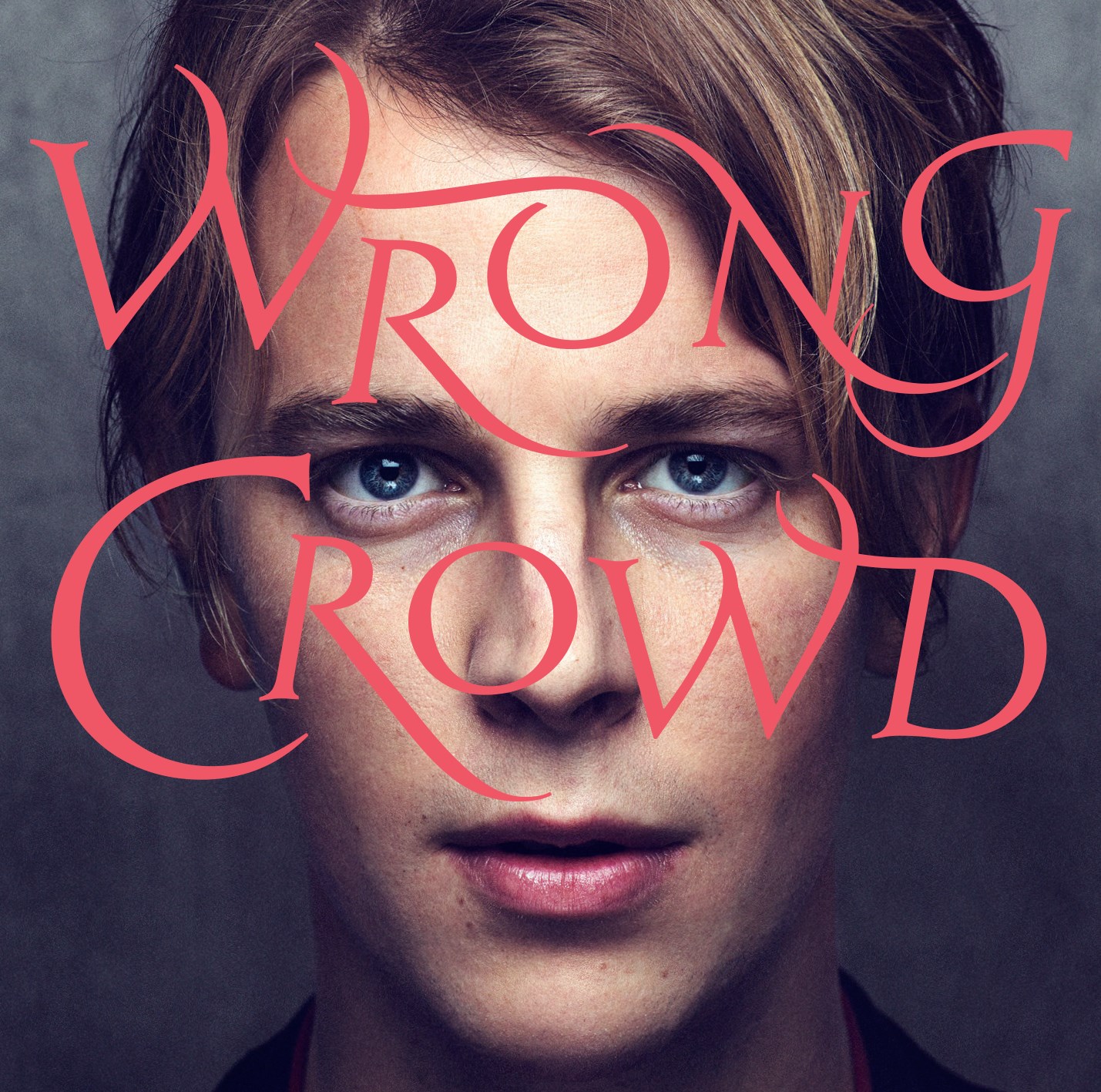 Who: Tom Odell
What: Wrong Crowd
When: June 10, 2016
Where: RCA
Why: Oh, Tom Odell, never has sorrow looked so good. When I've heard "Wrong Crowd," that was it for me. Odell simply embraces the wistfulness and mischief with a proud smirk. Being bad, never sounded so good. Then he emotionally unravels on tracks like "Magnetised" and "Constellations." *hold my drink* Wrong Crowd is more synth-driven than Odell's previous album Long Way Down, yet it still manages to be somehow equally permeated with nostalgia. Hopeless love forever.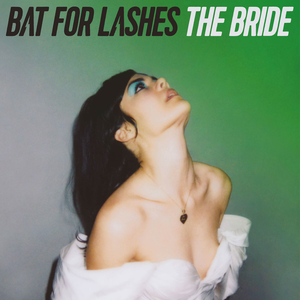 Who: Bat for Lashes
What: The Bride
When: July 1, 2016
Where: Parlophone
Why: Speaking of nostalgia – nothing brings it out of me more than listening to The Bride late at night. From "In God's House" to "Sunday Love," this album is a synthy perfection. However, remember the formula of combining very sad lyrics with glittery, dreamy, synth-pop? Yes, you combine the two and the result is this album. If you're just very bored of the mainstream music and you want something to tickle your eardrums with, then give The Bride a try.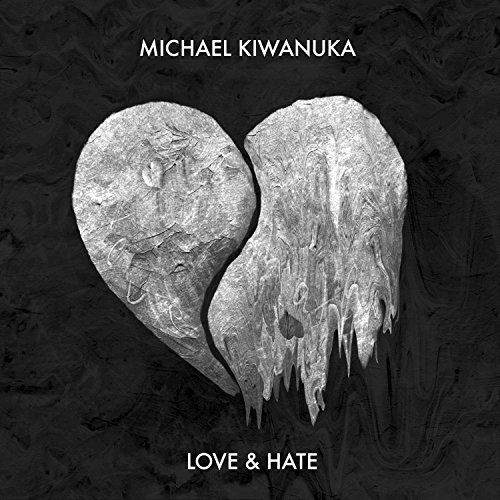 Who: Michael Kiwanuka
What: Love & Hate
When: July 15, 2016
Where: Polydor & Interscope
Why: 2016 has been a year of socially conscious music and Michael Kiwanuka's Love & Hate falls under that category. The first song I've heard from the album was "One More Night" and I've been hooked since. There's something old-school about this album and there's just so much "soul." The title track "Love & Hate" is lyrically and sonically one of the most beautiful songs I've ever heard. I've been spinning it whole summer. There's nothing like driving down the highway with windows rolled down and "Love & Hate" on full blast. Because this world really needs more "soul."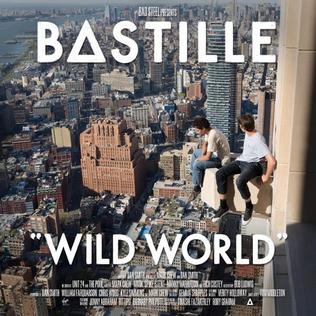 Who: Bastille
What: Wild World
When: September 9, 2016
Where: Virgin EMI, Virgin & Universal
Why: Wild World might not be my favorite Bastille album, because it's just so hard to achieve the All This Bad Blood level again, but this doesn't make the album less enjoyable. It still offers the Bastille-esque observations of the world all wrapped up in cheery pop.  From "Good Grief" to "Send Them Off!" and "Fake It," Wild World is definitely wild and oh, so FUN! Add to that visually strong videos and you get Bastille that you know and love.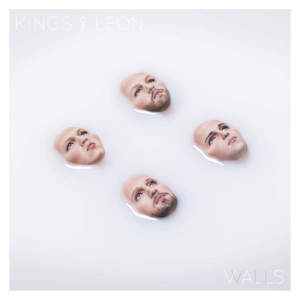 Who: Kings of Leon
What: WALLS
When: October 14, 2016
Where: RCA
Why: Oh, Muchacho, what an amazing album! The dynamic, indie rock track "Waste A Moment" will pique
your
interest, but this album is like Pandora's box – you never know what you'll get when you start listening. From another indie rock winner "Eyes On You" to ballad like "Muchacho" and title track "WALLS," this album will capture your interest and manage to keep it for a very long time.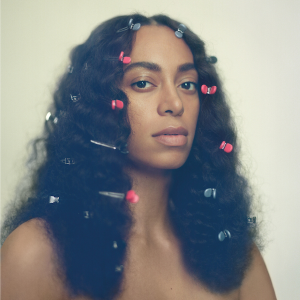 Who: Solange
What: A Seat at the Table
When: September 30, 2016
Where: Saint & Columbia
Why: Solange's A Seat at the Table has been pronounced "Best New Music" by literally every online music publication out there. There's a good reason behind it.  A Seat at the Table is beautifully produced and sonically avant-garde album. A socially conscious album – it addresses the social issues of the society we live in. It's permeated with themes of rage, despair, and empowerment. From "Cranes in the Sky" to "Don't Touch My Hair" and "Weary," this album is a true masterpiece.
*ALL COVER ART FROM WIKIPEDIA IS UNDER FAIR USE.