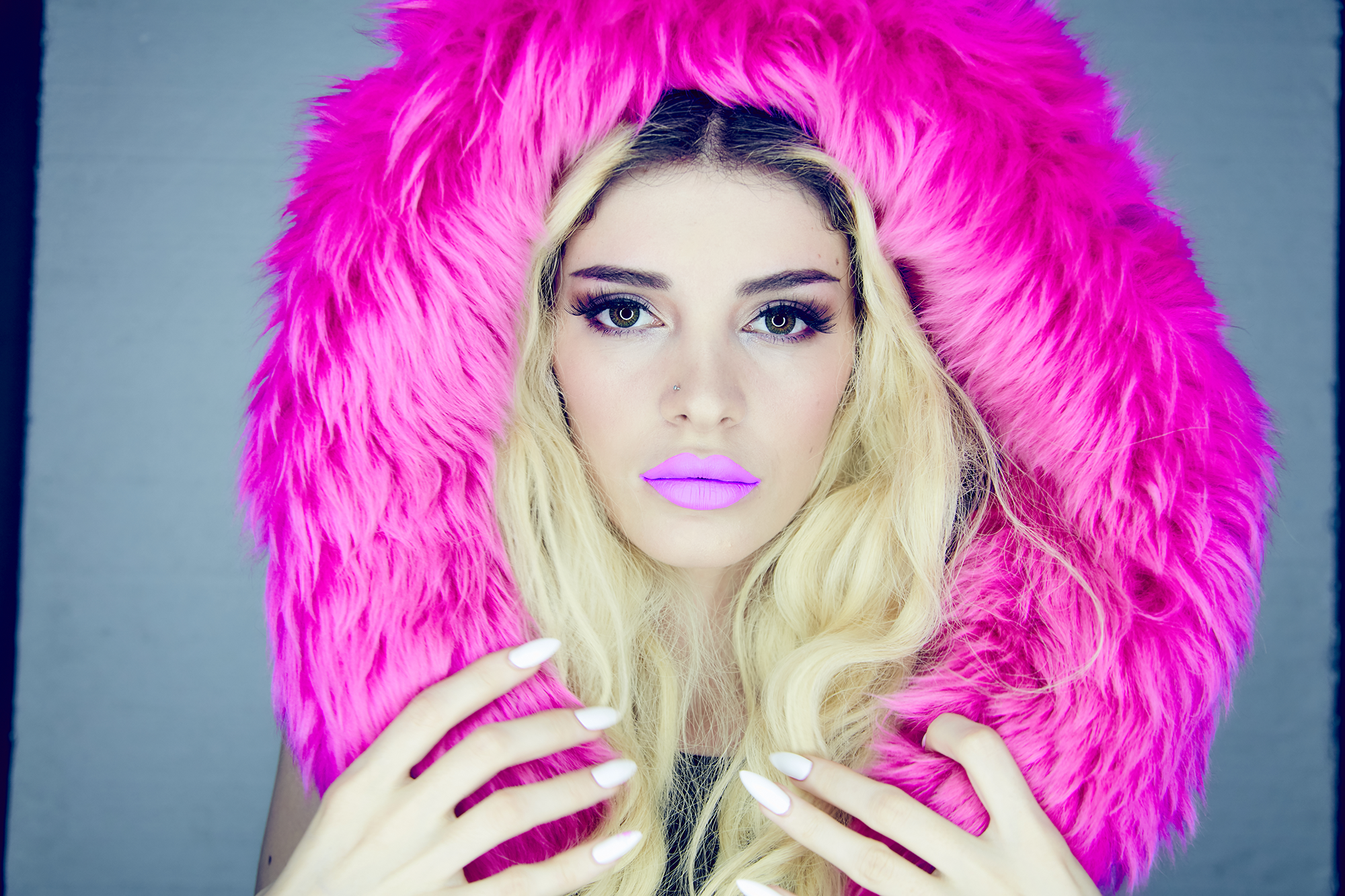 Era Istrefi Talks Sinful Colors Collaboration, New Music and Has a Message for LGBTQ Community
Era Istrefi is an Eastern European musical sensation, who won the world over with her incredibly infectious jam – "Bon Bon." (Don't tell me that just thinking about that song doesn't make your hips want to move…) I met Era at the hotel she was staying in, just before her NYC Pride performance. As she came out of her room to meet me, I immediately thought – this is the coolest person I've ever seen! In her white jeans, black bra and colorful blouse, Era is rocking flawless makeup with word "LOVE" spelled in gold under her right eye. Her braids are a color of the rainbow. As an additional touch – she rocks WXYZ Jewelry "Gio Baseball Cap Hat" on top of a leather head scarf. Era knows how to think out of the box – both musically and stylistically. We sat down to chat a little bit about her SinfulColors "Pride" collaboration, new music and her message to the LGBTQ community. During the interview, Era comes across as a very sweet, well-mannered and down-to-earth person.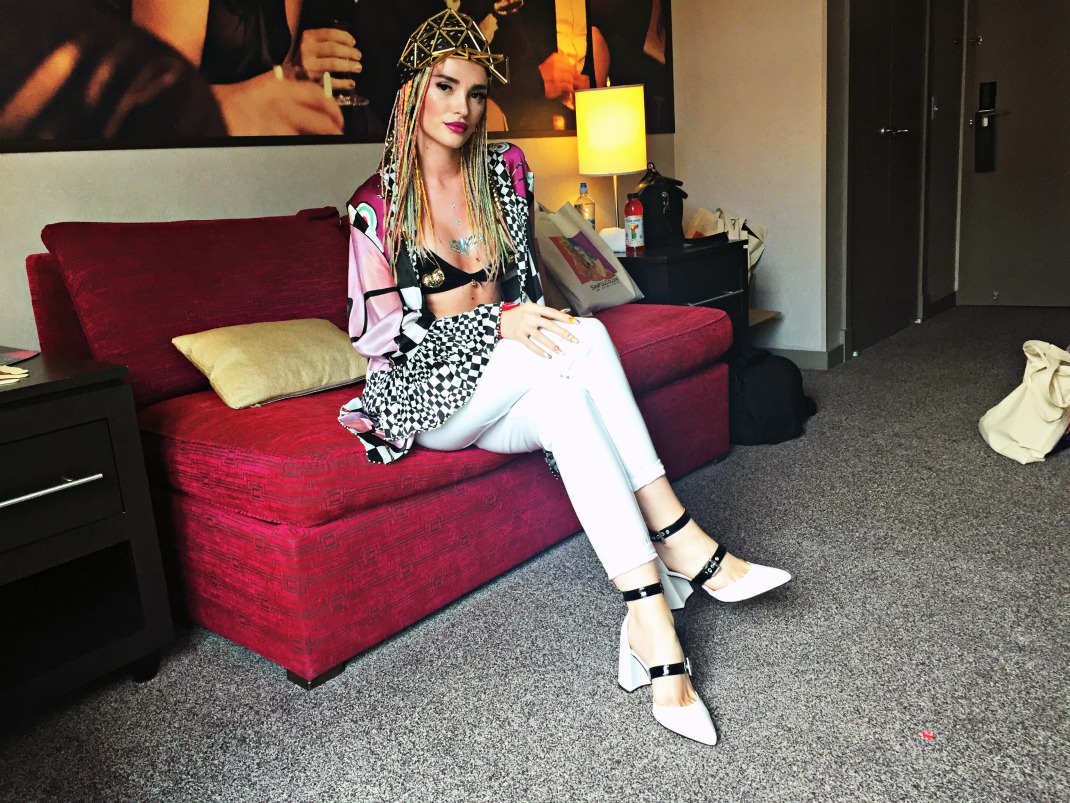 NINA: This is your second time at NYC Pride, how does it feel to be back?
ERA: Super happy to be back in New York for Pride Day and to celebrate diversity and equality. It is just amazing.
NINA: Let's talk a little about your collaboration with Sinful Colors. How that came to be? I know you collaborated in the past, but now you have your own collection. Tell me a little bit more about that…
ERA: Yeah, we collaborated in the past. I thought that they were amazing and had amazing nail polishes. I'm super excited that this year I'm going to have my own collection – Pride Collection, which is super fun! All glitter…rainbow…which I know my friends are super excited about because they love glitter in color, they're all about that stuff.