Top 5 Albums of 2015
As we're counting the days, hours and minutes till New Year's, let's take a moment and look back on the year that I consider to be a great one when it comes to music. Without further ado, here they are:
1.

Who: Zella Day
What: Kicker (Zella Day's debut studio album)
Where: Pinetop Records, Hollywood Records
When: June 2, 2015
Why: "Sweet Ophelia" is the first song I heard by Zella and since then I've loved every single she released, therefore you might assume that I had some pretty high expectations when it comes to her debut studio album. I'm happy to say that I wasn't disappointed. Kicker is every bit magical, trippy, seductive and dreamy as I hoped it would be. The guitars, string arrangements, electronic elements, stripped down ballads, impeccable lyricism – Kicker has it all. Zella Day's style can be summed up in three words, "Spaghetti Western Pop."
+ How: Zella explained that the name of the album is homage to a man named Kicker: "I was a young girl beginning to understand what my existence meant to the world around me, and KICKER was the ranch horseman that was coloring my imagination with the legends of his native culture. I look back now with a realization of how perfect the timing was when he came in to my life; little did I know I was being presented with a divine guidance that led me deeper into the interworking of my creative visions that contribute to my artistry today. The name of my album is in honor of the person who ignited a flame in my dream realm." – Hollywood Records
2.

Who: BØRNS
What: Dopamine (BØRNS' debut studio album)
Where: Interscope Records
When: October 16, 2015
Why: Another favorite album of mine is Zella's close friend and roommate's debut studio album Dopamine. I actually wrote a review about it, giving it five stars. In the review I said that Dopamine is everything a solid pop album should be. It is cohesive, it tells a story and is absolutely well produced. To me it can actually be summed up as an electric, seductive, playful and sweet diary, describing the thought processes of the brain in love. I would describe BØRNS' style as "Celestial Pop."
+ How: BØRNS explained the inspiration for the album: "Dopamine is a neurotransmitter that is released to give you, you know — it bathes the pleasure centers, basically," he says. "I feel like Dopamine comes out when you are longing for something or just the fantasy of something, and that's what a lot of the songs on the album are about. It's kind of like the fantasy of what you wish you had, or that you had and you don't have anymore." – Michigan Radio
3.

Who: Florence + The Machine
What: How Big, How Blue, How Beautiful (Florence + The Machine's third studio album)
Where: Island Records
When: May 29, 2015
Why: How could I make this list without mentioning this masterpiece? Florence + The Machine never disappoints and How Big, How Blue, How Beautiful is a perfect example of band's inexhaustible inspiration, both sonically and lyrically. They never fail to offer fresh perspectives on already explored themes and tweak their sound a little, but still remain so Florence + The Machine. How Big, How Blue, How Beautiful is energetic, grandiose and cathartic. Welch proves to be, possibly one of the best lyricists of our time.
+ How: Florence explained the writing process: "You know, to make this record, it was like almost a period of unraveling before. Without the distraction of touring and without the kind of validation of shows all the time, I really was, for the first time in a long time, faced with myself and everything that perhaps I hadn't been dealing with or hadn't really grown out of. One half of me kind of wanted to have this calm, quiet, nice time — and then I would just keep tripping myself up into this chaotic side. But, you know, I'm quite self-destructive. I had a lot of fun, but there was a real conflict with that in the year that I was writing. I think in the writing of the record, it was almost as if I came back to myself in a different way. " – NPR
4.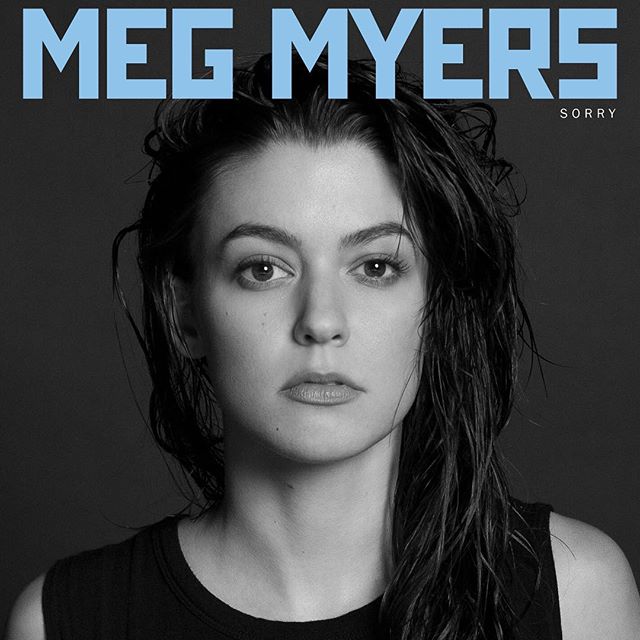 Who: Meg Myers
What: Sorry (Meg Myers' debut studio album)
Where: Atlantic
When: September 18, 2015
Why: The first song I heard from Myers was the title track "Sorry." My first reaction was: "Who is this chick Meg? I wanna hear more!" Then the album came out and I thought: "Oooh, she went there!" Sorry is intense, unapologetic and dark. It taps into darkest depths of human soul and existence. It is driven by desire, anger, guilt and intense affection. Myers explores the themes that many artists today wouldn't have the guts to explore. She wants you to surrender to the intensity of your emotions and even feel a little uncomfortable. Myers is a breath of fresh air.
+ How: Myers said that: "[The album] is a piece of art I'm putting out for my fans. I wanted it to be like 'here's pain, and here's joy, and here's pain.' Again, you can't have one without the other." – Popdust
5.

Who: Grimes
What: Art Angels
Where: 4AD
When: November 6, 2015
Why: I have been a fan of Grimes for a while now and I must be honest and say that when I heard "Flesh without Blood" and "Life in the Vivid Dream" I wasn't immediately hooked. I thought that's it's so unlike Grimes. Then I listened to the track again and again, till I couldn't stop clicking the replay button. It grew on me slowly, but surely. When I listened to the whole album, I just had to stand in line with all the critics who were praising it, because it is truly phenomenal. Art Angels is fun, playful and eclectic. It's like an electronic dream. Now that I'm thinking about it, I would say
nnthat this album is actually a natural musical progression of Grimes. Try playing "World Princess part II" only once.
+ How: Grimes explained the writing process: "There's definitely times where you're like 'I am not a machine'," she explains, "I was like fuck it, let's just move to LA and hang out with our friends." In the end, Art Angels ended up being made in a year at their house there. "I just spent a week like going to restaurants and the beach and then it was just so much easier to work after that, after I'd kind of given up on like, you know…" – Noisey