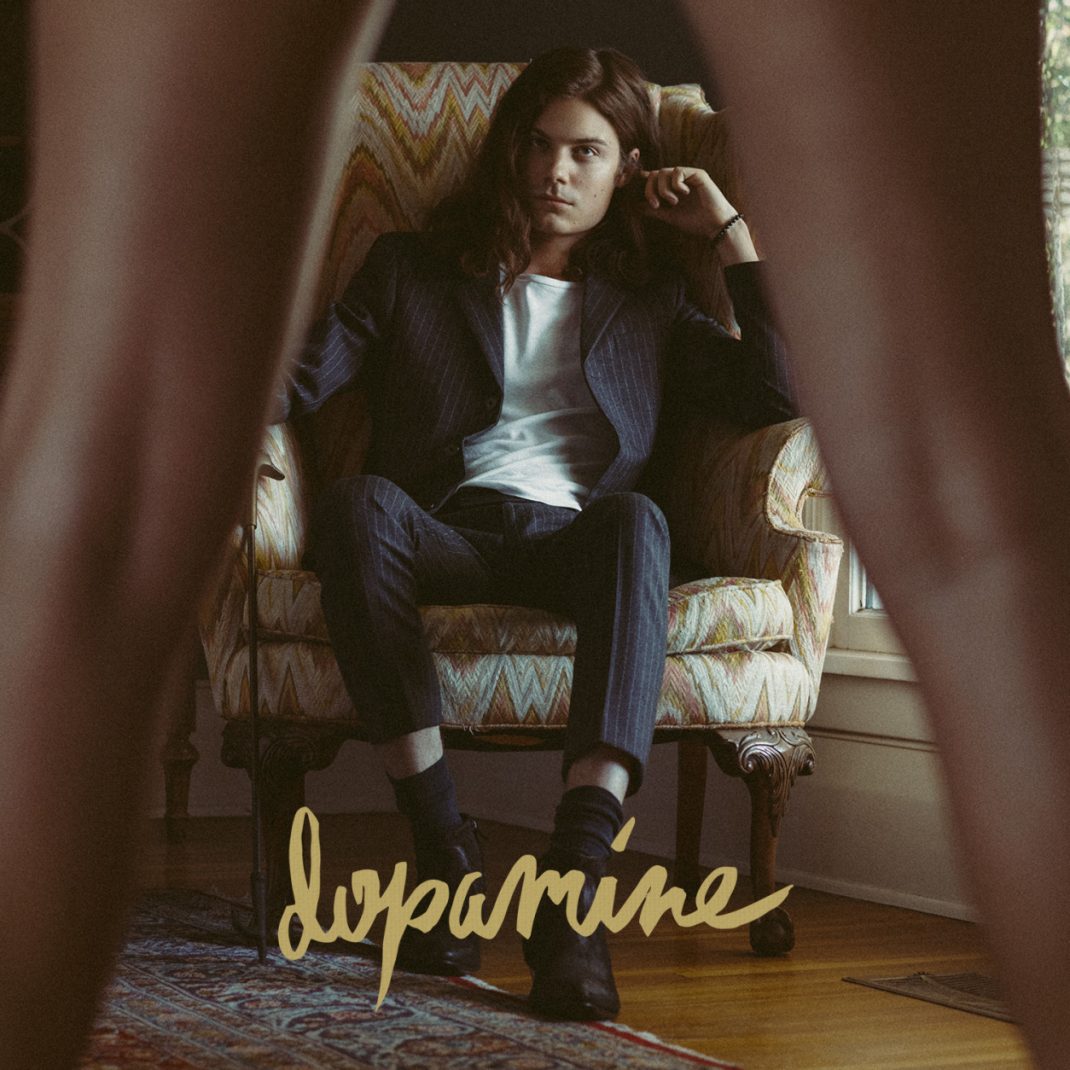 Review: 'Dopamine' by BØRNS
Rating: ⭐⭐⭐⭐⭐
"Dopamine Studio Album Cover" by BØRNS. Licensed under Fair use via Wikipedia.
After getting a taste of Candy EP, I had very high expectations for Dopamine and I am pleased to say that I wasn't disappointed at all. In fact, I wouldn't give it five stars if I could, because I believe it deserves a galaxy. BØRNS you are the king of celestial pop.
Now those of you who are not familiar with BØRNS' music might wonder who he is and what the hell is celestial pop? Garrett Borns, better known as BØRNS is a pop artist from Michigan, who is currently residing in California. He gained a lot of attention with "Electric Love" track that was publicly praised by Taylor Swift. However, I believe that even without this praise BØRNS' music would eventually find its way into our lives. So far, he has released two EPs, A Dream Between (2012) and Candy (2015). Dopamine (2015) is his debut studio album.
Back to celestial pop. It doesn't really exist. It is a non-existent genre, but that's what I've been telling my friends BØRNS' music sounds like and I think they were able to grasp its essence. At least I hope they were. But sonically this album is a combination of thundering synth beats and celestial choirs all topped with BØRNS' angelic falsetto.
When it comes to tracks on the album, I consider "American Money" an absolute winner. "10,000 Emerald Pools" is the song that got me hooked, but "American Money" is the one that seduced me. Beautiful songwriting, which offers a dreamy narrative combined with a punchy synth beat, that hazy guitar somewhere near the end and the celestial choir outro. You get the idea. Then there are a bunch of other tracks that truly stood out, such as the "Holy Ghost" and "Past Lives," two glittering 80s synth tracks. "Clouds," the ultimate summer chill track. "Electric Love," of course, a sweet track about love that truly packs a punch. "Fool," the last song on the album is an energetic track that wraps the album up with a little bit of irony.
Overall, Dopamine is everything a solid pop album should be. It is cohesive, it tells a story and is absolutely well produced. To me it can actually be summed up as an electric, seductive, playful and sweet diary, describing the thought processes of the brain in love.
Buy Dopamine on iTunes or Amazon.
Check out the video for "Electric Love!"