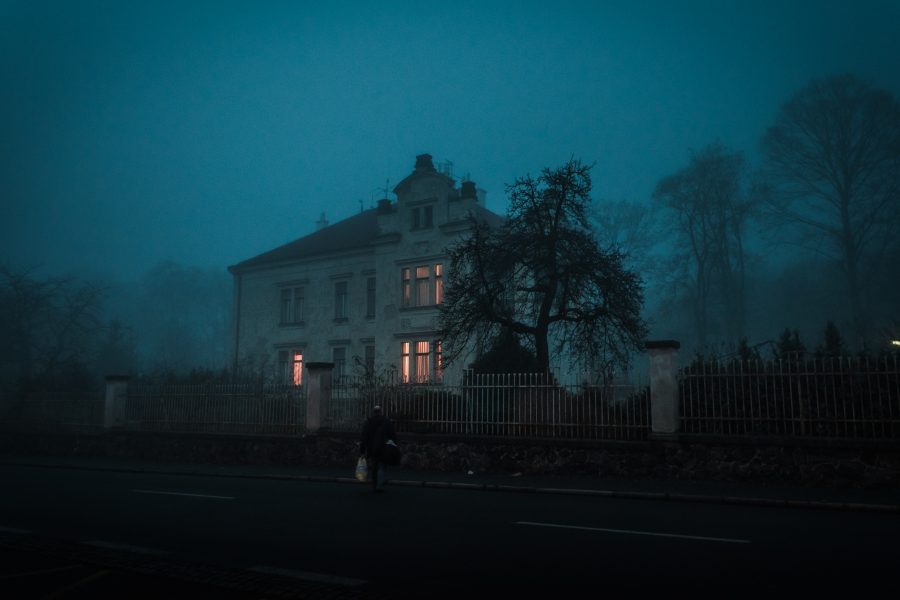 Book Review: 'Belle Grove' by Katherine Winfield
They say that every picture-perfect town has a not so perfect reputation. That every pretty face hides a much uglier nature. That every kind smile conceals guilt. That in every small town news travel fast. And there is no place on earth where news travel faster than in the small fishing town of Corsica.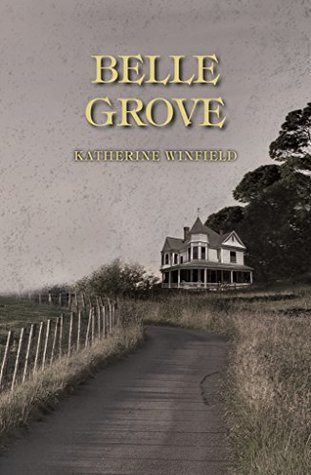 In her second installment "Belle Grove," Katherine Winfield explores the themes of good and evil, trust and guilt, love and loss. The lives of women of Corsica book club are drastically changed when a newcomer to the town enters Julie Seevers' shop and Libby Langston invites her to join their club. Libby, with her natural curiosity and tendency to meddle (but for all the good reasons if you ask her), leads them all down the path of betrayal, past secrets, and murder. Yes, there is more than enough drama to go around in the pretty little town of Corsica and this time around the high tide will wash some dark secrets ashore. The kind of secrets that put love, marriage, and friendship to the test.
So, who are these intriguing townspeople "Belle Grove" revolves around?
Libby Langston
Well – there's Libby Langston, the protagonist who is on a constant quest to spice up her life and avoid boredom at any cost. Libby is a problem-solver, wonderful wife, mother and friend, who likes playing detective every now and then. She doesn't like it when life gets boring, so naturally, after hearing that there was murder, Libby had to be somehow involved. She usually means well, but Libby is also capable of making mistakes that can cost her marriage and friendship. She tends to obsess over the past and most of the time lives in it. She is married to Josh, a lawyer.
Julie Seevers
Julie is running a herb shop in which her husband Will doesn't really believe. She is constantly trying to juggle work, marriage and raising her kids. She is the one person you'll never see cry. She is tough, yet at the same time kind. One minute she can be the sweetest person and other the biggest cynic. She has a tendency to get drunk and smoke when upset and is very stubborn and inflexible at times. She hits the rock bottom when her marriage starts falling apart, she becomes the suspect in the murder and with her newly-acquired bad reputation, her business suffers.
Tabatha Tucker
Tabs is a misanthropic teen with a heart of gold. She wears dark clothes and heavy makeup as her shield from the world. But Tabatha definitely has the ability to get under people's skin and they want to help her. Yes, Libby Langston included. She loves horses and animals in general and wants to be a vet one day. There are many secrets regarding her mother's life. She OD'd leaving her with so many unanswered questions. Like – who is Tabs' father? Tabs' aunt Millie doesn't want her to know. Maybe for a good reason? Maybe this is a can of worms she doesn't want to open?
Tassie Jackson
Sweet little old lady… This oldest living resident of Corsica is an anchor for Libby and Julie. She is kind and possesses incredible wisdom. She has "the gift." As a clairvoyant, she has visions and can communicate with the dead. She is often misunderstood, as people are not very accepting of her abilities and have a hard time understanding her world. Yet, she still has an incredible amount of love for everyone, even her enemies. She teaches the other women to change the perception of the world and life. To see it as less rigid and more of a spectrum than just black and white.
Conclusion:
"Belle Grove" is a fast and enjoyable read for anyone who loves a little bit of mystery, intrigue, and dare I say – even occult? It is easy to get hooked and pulled into the lives of Winfield's characters. Very well-developed, so relatable, possessing
such depth. Winfield makes sure that there is no saint or sinner, good or bad guy, hero or villain. Everyone is rather human and therefore very much flawed. The good person is capable of doing bad things, and vice versa. Even good people have a lapse of judgment every now and then. Winfield never points fingers at her characters, they're always in the gray area so that reader can choose how to feel about the character till the final reveal.
Winfield's ornamented style of writing and intricate, detailed storytelling reminds me a lot of J.K. Rowling, who happens to be one of my favorite authors of all time. I love being given enough detail so that I can have a clear picture in my mind. I feel like I personally know the women of the book club. And even though it's only a mental picture, I feel as if I've visited Corsica. As a reader, I experience the same amount of that warm, uplifting feeling like when I'm reading the works of Rowling. "Belle Grove" is an uplifting mystery novel that highlights what's truly important in life – family and friendship, yet it doesn't shy away from pointing out the obvious flaws and putting both under the magnifying glass. Heartwarming and permeated with a hint of darkness, with its unexpected twists and turns – "Belle Grove" is a book that is hard to put down no matter how hard you try.
About the Author:

Katherine Winfield is a seventh-generation Washingtonian currently residing on a farm nestled in the Eastern Shore of Maryland. The rich culture of the Eastern Shore provides the setting for her novels, and the colorful inhabitants of the region serve as inspiration for her unique characters. Winfield has been writing for more than thirty years, all while running a business with her husband, raising three kids and caring for countless animals.
"Belle Grove" is the second book in the highly-reviewed Corsica series. The first book, Haverford House, was a finalist for the INDIEFAB Book of the Year Award and received a five-star review from Foreword/Clarion Reviews.
Purchase "Belle Grove" on Amazon, IndieBound or Barnes & Noble.