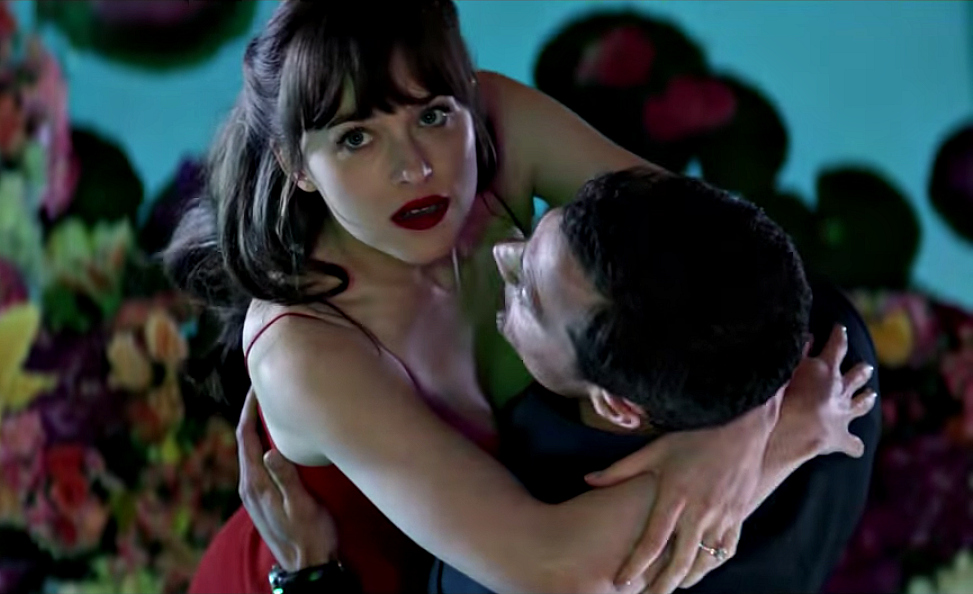 Fifty Shades Darker Inspired Vampy Lip
Off the bat, let's be honest – most of these products are not the ones worn in the movie Fifty Shades Darker, but are just the perfect alternative. Some of these products are organic, chemical and cruelty-free, which is an added bonus. So, pay attention all of Anastasia Steele wannabes, because there is a way to recreate Steele's signature lip. And when it comes to the said lip – I'm not sure what we've seen more of in the movie, the different shades of Grey or the different shades of lipstick worn by Dakota Johnson's character? You, be the judge… Whether you like the movie or not, it doesn't really matter, because at least we can all agree that the makeup and the fashion was spot on. So, here are some vampy lip products that you can use while dominating inside or outside the bedroom or while climbing the corporate ladder and stuff. There are so many options for a go-getter kind of gal.
How about a matte & muted shimmer metallic blue-black with Tyrian purple undertones lipstick?
Rituel de Fille Forbidden Lipsticks (Shadow Self, $23)
Or the matte & muted shimmer smoky green for a touch of mystery?
Rituel de Fille Forbidden Lipstick (Chrysalis, $23)
About the product:
Every Rituel de Fille product is obsessively formulated in-house with the smallest number of ingredients possible. Each carefully-selected pigment, oil and wax has a purpose—we use nothing extraneous and avoid fillers. This attention to detail creates intense color and exceptionally long wear while maintaining a velvety texture.
Finished products and raw ingredients are all cruelty-free. Made with 99% natural ingredients. Synthetic dye free. Synthetic fragrance-free. Paraben free. Phthalate free. Sulfate free.
Or this superglazy classic deep red lip gloss?
Beauty Pie Superglazy Lip Gloss (Totally Guilty, $25)
About the product:
With lotus flower extract, ultra-glossy, luminous finish. Cushion-effect finish, creamy, non-sticky texture. Anti-oxidant and anti-ageing.
Or this electric violet and iridescent blue lip gloss?
Vapour Organic Beauty Elixir Lip Gloss (Ether, $24)
About the product:
nnr
Organic plumping liposomes lock in maximum moisture for naturally voluptuous lips. Never sticky or tacky, this exotic liquid gloss is bursting with antioxidants like Goji Berry, Green Tea and Açaí Berry, making this your sexiest (and healthiest) makeup addiction.
Or this berry lip conditioner?
This is a lip product that has been actually featured in the movie in the scenes in which Anastasia is at work/when she gets promoted.
About the product:
ILIA Tinted Lip Conditioner combines organic ingredients to soothe and condition the lips. Each shade carries a sheer touch of color that increases in intensity when applied liberally. Mix with other ILIA colors to create your own personalized shade.