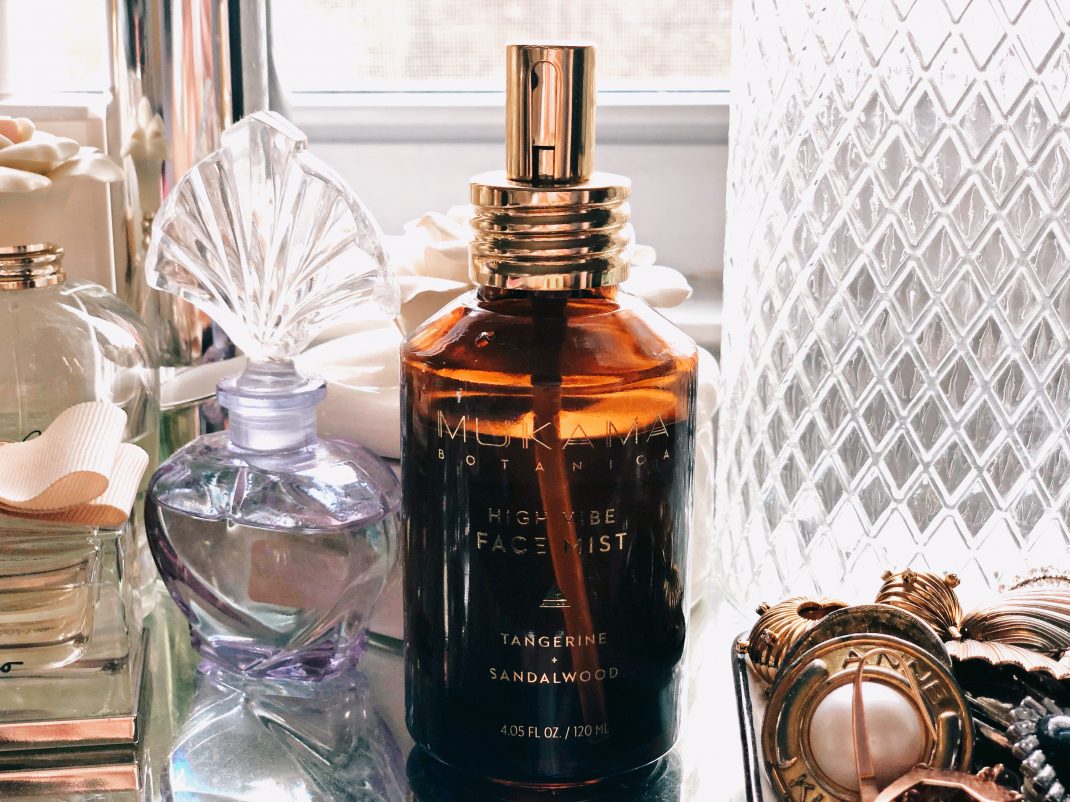 Mukama Botanica "High Vibe Face Mist," a Face Mist of Your Dreams
If I ever need an instant pick-me-up in the morning, I always reach for the spray bottle of my favorite Mukama Botanica "High Vibe Face Mist." There is something about a sweet smell of tangerine that awakens all my senses and sends me on a memory trip to those beautiful summer sunsets. One spritz and you're transported out of this quarantine situation and into the dreamland of the free, sunnier days. 
This dreamy face mist is formulated with only the highest quality ingredients inspired by sacred Hawaiian plant healing. Speaking of high-quality ingredients, here's the list of key ingredients:
ROSEWATER for the calming and hydrating effect;

TANGERINE for the yummy smell and antioxidants;

SANDALWOOD to regulate the oil production of the skin.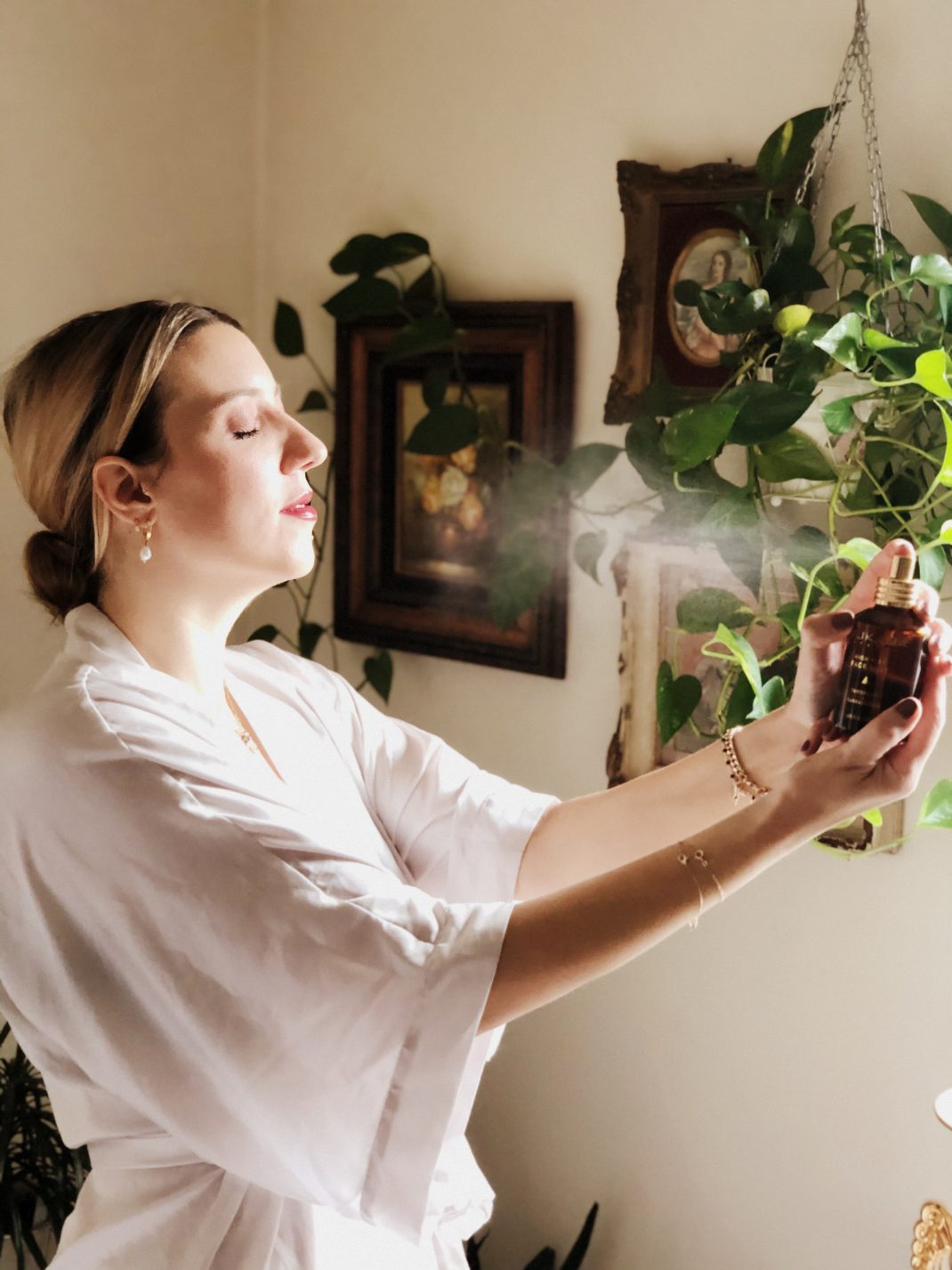 I love using the mist right after washing my face to regulate the pH of the skin and prep it for the rest of the skincare that I apply daily.
An option, of course, is to use this mist to set up makeup, which happens to work perfectly for me, as it gives me that healthy, skin glowing look that I aim for. If not over makeup, use this mist as a quick skin moisture boost throughout the day.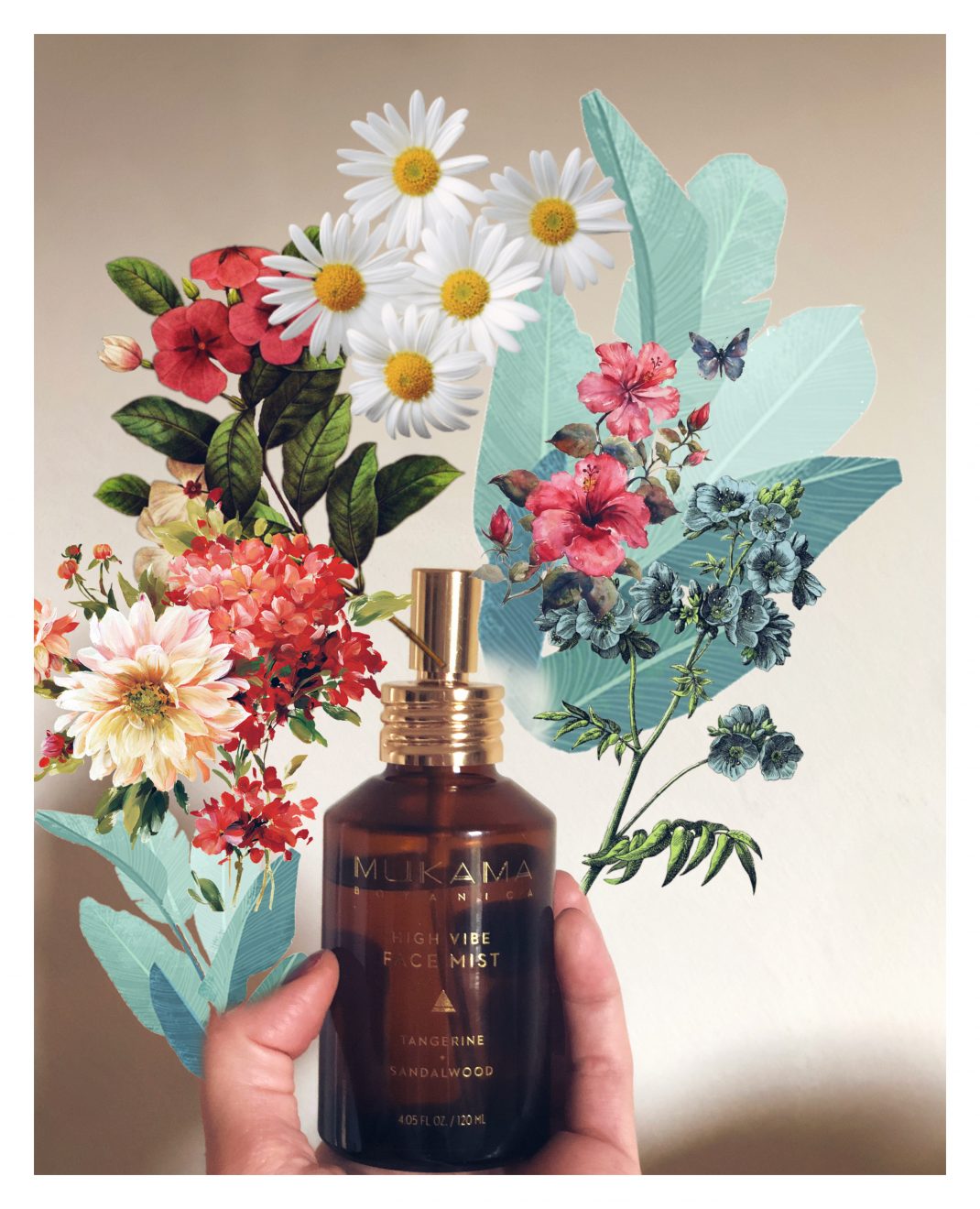 ABOUT THE BRAND: 
The girl boss and founder of Mukama Botanica, Kama Hagar, says the brand is inspired by her upbringing in the Hawaiian jungle. Mukama botanica is a handmade luxury skincare line inspired by Hawaiian botanicals, filled with only 100% natural & organic ingredients and packaged in recycled packaging. As the brand's mission is to inspire selfless self-care™ – they also donate 3% of proceeds to help restructure corporate programs to become more ethical and sustainable.
The two best-selling products are the multipurpose "Skin Superfood Serum," packed with rich antioxidants and vitamin C from guava and their luxurious, pH-balanced toner "High Vibe Face Mist" made of tangerine, rose water and sandalwood. All products are 100% natural, organic, vegan and include no artificial fragrance. Additional bonus, the products are packed in recycled packaging and handcrafted in the USA. Check out Mukama Botanica products here.