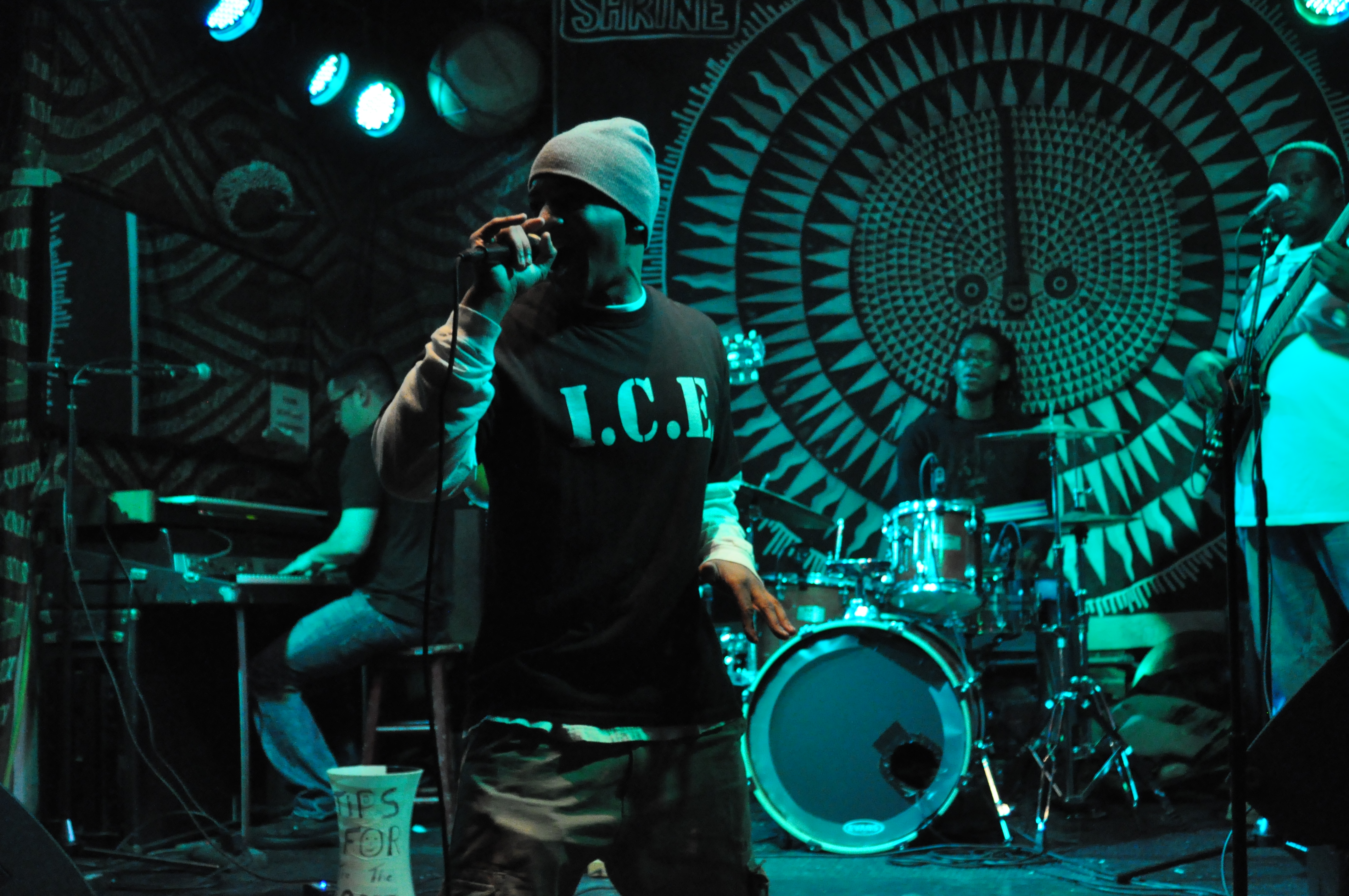 Interview: "PROPS (I.C.E) on Music, Dreams, Style and What the Future Holds"
Photo courtesy of PROPS
Are you constantly listening to the same artists over and over again? Is the music you're listening to right now actually speaking to your soul? Do you feel like you need to expand your musical horizons? If this applies to you, then sound the alarm, because your life is in a serious state of emergency! And you know what people do in case of emergency? Break the glass and listen to I.C.E!
I.C.E is a hip-hop soul, four-piece band hailing from New York that creates music bound to speak to any soul on the planet by transcending the differences and focusing on what essentially unites us – the love. And yes, love for the mankind and love for the community is what so strongly permeates I.C.E's work. I've chatted with PROPS, the band's MC, about how they all came together, their dreams, style, message they're trying to convey and what the future holds.
1. I.C.E is an acronym for "In Case of Emergency." How did you choose that name? Whose idea was it?
"That was actually my idea and it all came from my background as a performance poet and musician. I didn't want to just be a typical MC. I wanted to really strike a chord within while crossing the different genres. So with that kind of came my idea of, you know "this is going to be music, not just hip-hop music." If you're looking for hip-hop, hip-hop that moves you, that makes you dance, that makes you feel – then you came to the right place. There isn't much like that out there. So – in case of emergency, break glass. In case of emergency – call "I.C.E."
2. Now, you guys are a four-piece band, how did you meet each other?
"We met through a lot of pathways and travel. I've been blessed with working with a lot of great musicians and with that came a lot of gigging throughout the tri-state area – different colleges and venues, just getting our name out there and I just started being in the constant pursuit of finding that right sound. I actually had an eight-piece band at one point, still under the acronym of I.C.E. I brought it down to a five-piece and was playing with the guys in that band more and more. The guitarist had to pull out. It was pretty spontaneous at the time, but it was serendipitous nonetheless, because we ended up loving that sound. He's still a great musician, but it just so happened that it worked out, where the keys were able to stretch a little bit more, the drummer found some more space in the pocket and it was just awesome."
…my brothers and I found our love in the native tongue movement and that's really what I feel grew me into the man that I am today.
3. You dropped the single "Get By?" Tell me a little bit about your writing process.
"A lot of my writing process can be found in my car late at night, just vibing out to different kinds of music, thinking, and reflecting. I look at writing as being a process where you have to have a theme and follow that theme throughout the song. I feel that people who start writing randomly sometimes might just try to find that one bar or that one really cool verse, but they don't think of the completeness of the song. I try start with what the song was intended to be and then I follow-along with that in my head. Kind of like if you ever played with model railroad tracks – as I'm writing, after I create the hook, I place railroad tracks piece by piece until the track is complete."
4. What message are you trying to convey with your music? What's the main takeaway for the people who are new to your music?
"The overall message for me is to have a common thread of humanity and community. I grew up with two older brothers in a single-parent household, and truthfully, we had the option of gangsta hip-hop or a native tongue sound like A Tribe Called Quest and De La Soul. Rest in peace to Phife Dawg who just passed away last week. Truthfully, my brothers and I found our love in
nnthe native tongue movement and that's really what I feel grew me into the man that I am today. Because I felt that everything that I listened to had a sense of meaning, a sense of purpose, I relate to that and hope that whoever's listening to my music can find that same sense of meaning and purpose in it."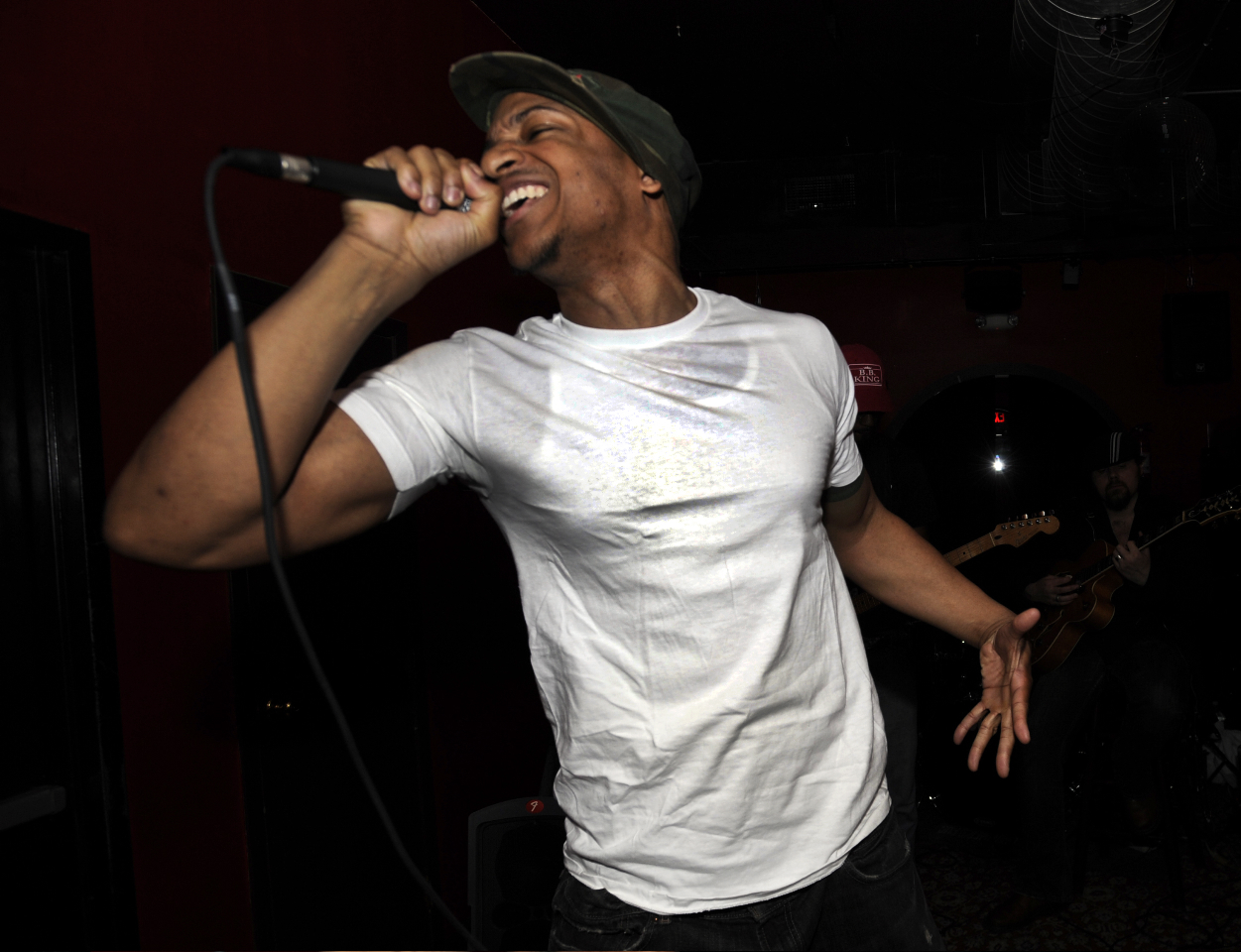 Photo courtesy of PROPS
5. What would be your ultimate dream? The moment you would say: "Wow, now we really made it!"
"Oh, I actually think about that every day… It's where I'm overseas in another country where no one can speak English, however they know my hook and they all scream it out, while I'm spinning."
6. Dream collaboration?
"My dream collaboration within this generation right now would probably be with Q-Tip. To me, that's probably number two on my bucket list of "I've made it." If I ended up collaborating with Q-Tip… I'm like, you know what? Forget anything else. That's it. I'm ready to say that I did what I intended to do in this world. Beyond that and stretching the spectrum of time, I gotta honestly say that somebody who means the world to me is Sam Cook."
I spread the love wherever I go and I think that that's the best in making it in the world as an artist – to feel that your music is being received and you're being given back some level of love in return.
7. Since, music and style just go hand-in-hand and one completes the other, an unavoidable question would be – how would you describe your personal style?
"One word – dynamic. Beyond that, I believe that if you're true to yourself and you don't necessarily operate within a box, you probably have multiple styles and your singular style is the fact that you have multiple styles. So, I feel comfortable that the new age artists, where – yes, you are working by day and pouring your soul out onto the stage by night, you know I can put on a suit, I could also put on my J's, I could also put on my Converse and I just feel the love wherever I go. I spread the love wherever I go and I think that that's the best in making it in the world as an artist – to feel that your music is being received and you're being given back some level of love in return."
8. Which celebrity has the best style? Who's the "aesthetic goals?"
"The best style, hands-down, in my opinion would probably be Kendrick Lamar. And truthfully to me less is always more. He has this style that sometimes can come across as simple, but yet it's authentic to him. You know, sometimes people feel that they have to wear extremely colorful, neon clothes to stand out… And if your artfulness stands out – it's not always your clothes, YOU make the clothes and you give that off, so I gotta respect that about Kendrick."

Photo courtesy of PROPS
9. You have been a GigCave.com member for how long? How's was that experience so far?
"I've been a GigCave member for a while now. I was looking for a digital platform that really allows my music, and style to stand out on its own and I feel that GigCave really helps that happen. When I'm reaching out to venues or record labels, or when I have particular networks that are trying to get me out to performances – I put GigCave first because I truthfully feel like the others just aren't as good and GigCave tends to stand out to me. Take my music first… You have my music right there, you can see everything that you need to about me and my style and then you can come back and let me know what's up if you really want to take it to the next level, because I'm your guy."
I think the fans can expect a lot of truth, you know –
nno
matter what.
10. Final question: Are you planning to release an EP in the near future? What can the fans expect?
"We're working on it right now. It's actually working its way towards being an eight to ten-track project. It's going to be stretched out into particular installments to continue the awareness for the theme. Right now we kind of want a little bit of a love movement, but at the same time we'd like to keep in time with what's dear to our hearts, which is community. So we're going to have half of it encompass the love movement, the other half encompass how we feel with the life of the times, what our nation is going through, and I think the fans can expect a lot of truth, you know – no matter what. By being true to ourselves we can always be true to our fans."
Listen to I.C.E's music on GigCave.
Check out the music video for "Get By" here: