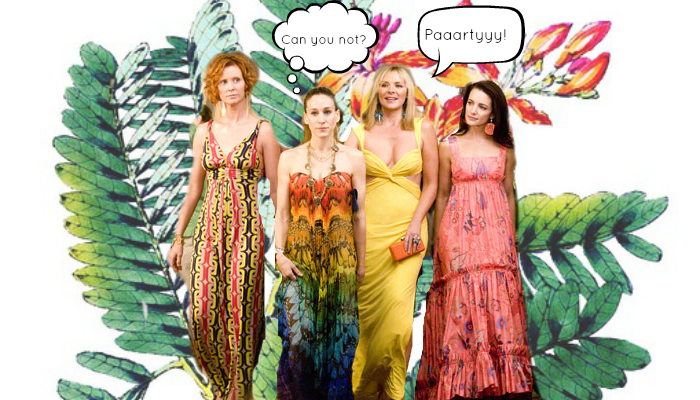 Wear This to Feel Like it's Vacation Every Day
If you're not on vacation, just like me my friend – why not trick your mind into thinking that you actually are? Now, this shouldn't limit your productivity and I'm not suggesting you should leave your brain on the shelf – au contraire… I believe that you can definitely get into that celebratory and chillaxed mode, just like you would when you're vacationing, without hindering your day-to-day functioning. Life is stressful as it is and feeling Zen shouldn't be limited only to when you can actually afford the airplane tickets or the biggest luxury of them all – the TIME to focus on yourself. So, why not look like you're on vacation every day and add a little pep in your step and some serious vacation imagery in your mind? You know, what they say when you're stressed? Close your eyes and envision yourself on the beach by the ocean or walking down the promenade on the riviera or lounging by the hotel pool… Whatever works for you mon chéri.
1. FRENCH RIVIERA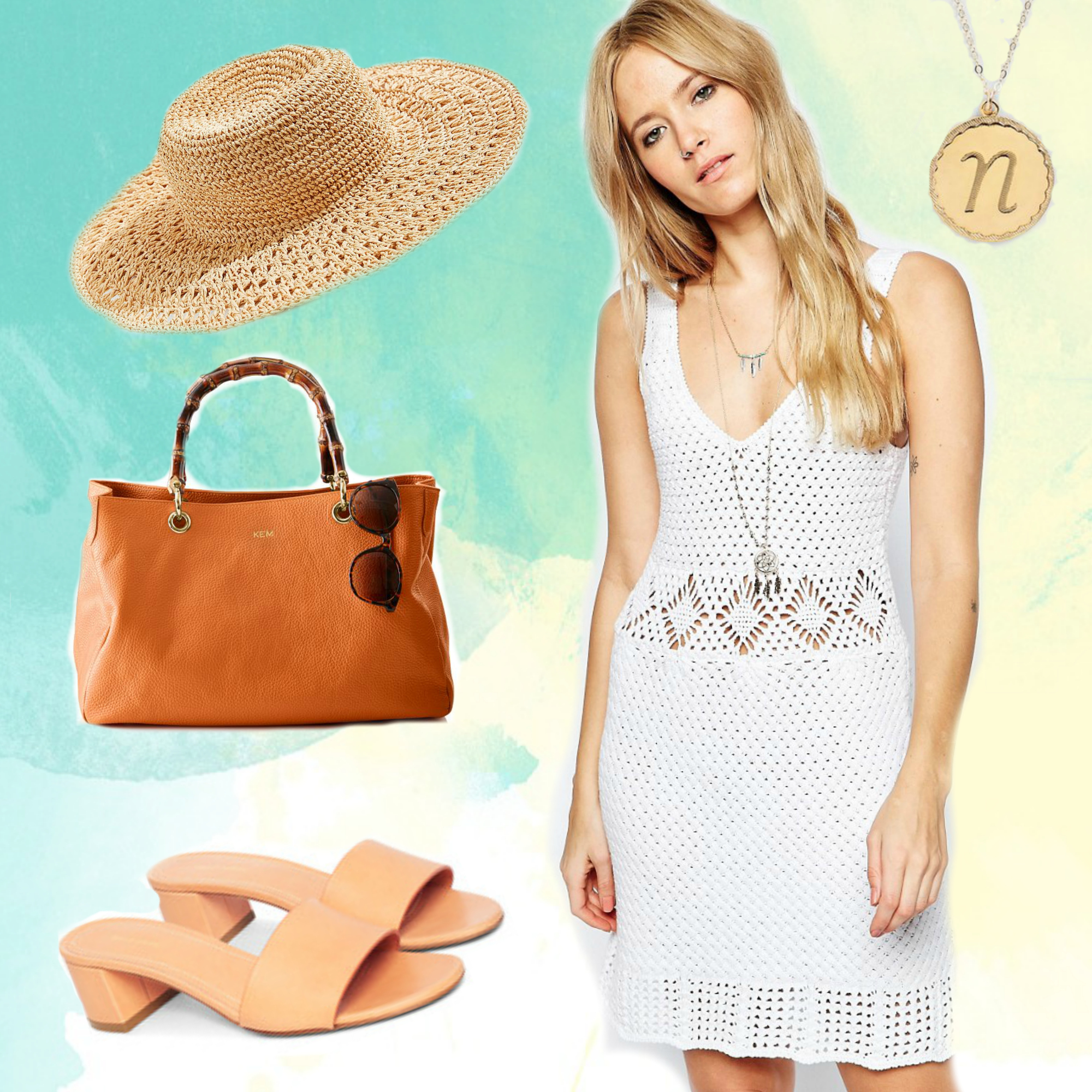 Dress: ASOS  / Hat: Urban Outfitters / Bag: Mark and Graham  / Shoes: Mansur Gavriel / Necklace: Moon and Lola
Oh, hello there Jane Birkin on vacation! I almost didn't recognize you. Wear this combo if you want to feel like a French celebrity on her way to the beach, although you're on your way to the office. But remember – how you feel is what matters. If you really want to add more mystique to your look, oversized sunglasses will do. This look sends the: "Joie de vivre, on permanent vacation and talk to me only if you must take some pics" – message.
2. MEXICAN GETAWAY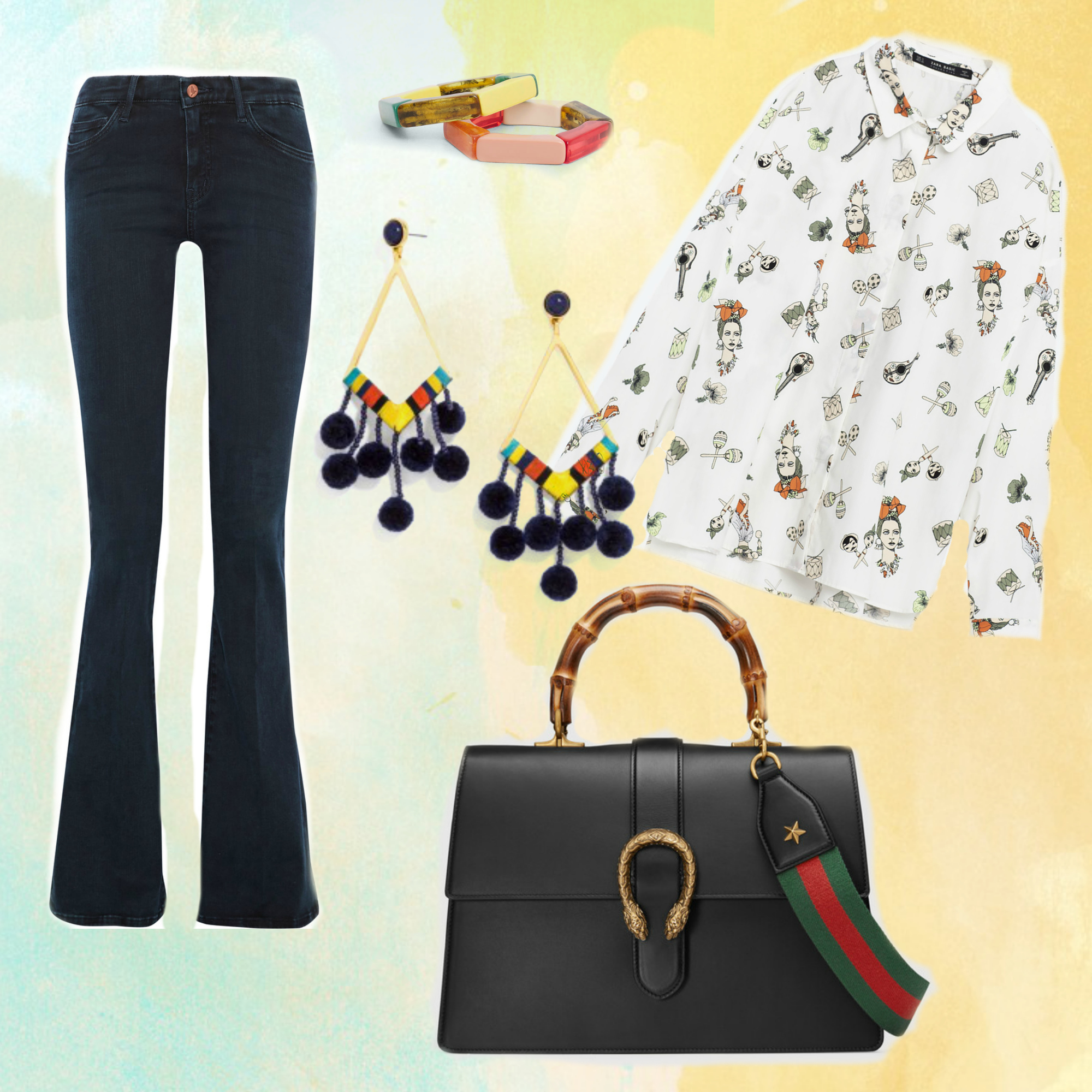 Jeans: MIH JEANS / Blouse: Zara / Bag: Gucci / Earrings: BaubleBar / Bracelets: Mango
This outfit says that life is one big fiesta for you, mi amiga. From the moment you step in the office to the moment you leave for happy hour, you bring with you the sunshine and festive attitude. You're the woman of the hour who knows how to rock those statement earrings like no other. Wear this to send the message: "The fiesta hasn't started till I walk in."
3. ITALIAN RIVIERA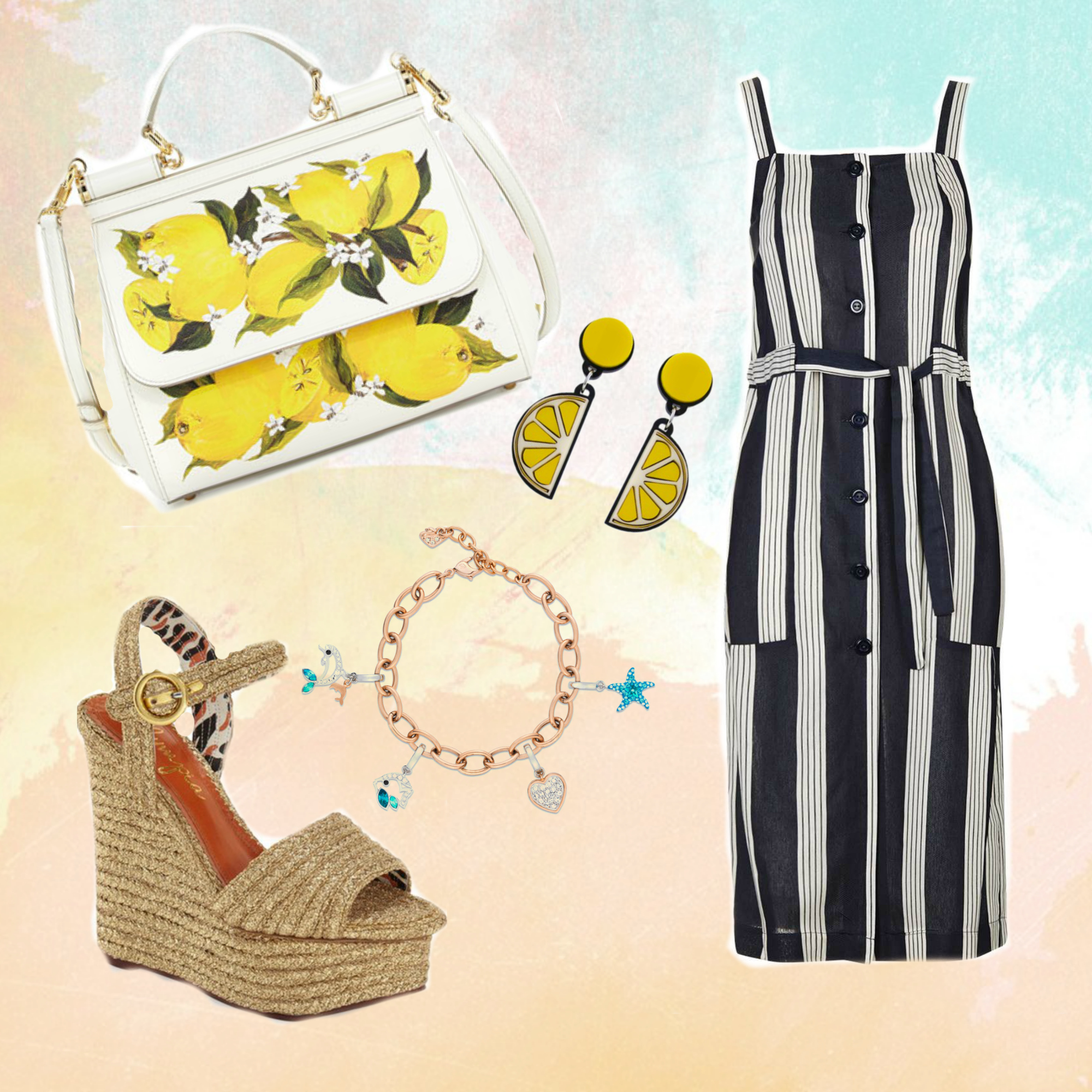 Dress: Topshop / Shoes: Charlotte Olympia / Bag: Dolce & Gabbana / Earrings: Yaz Bukey / Bracelet: Swarovski
Ciao bella! You're turning heads wherever you go and people might confuse you for Sophia Loren. You walk into the office like a boss that you are and into the bar after work like it's your stage. Everyone's dizzy and no – it's not those cocktails, it's all you girl. Gelato, is essential to this look to cool off from walking on those sky-high wedges.