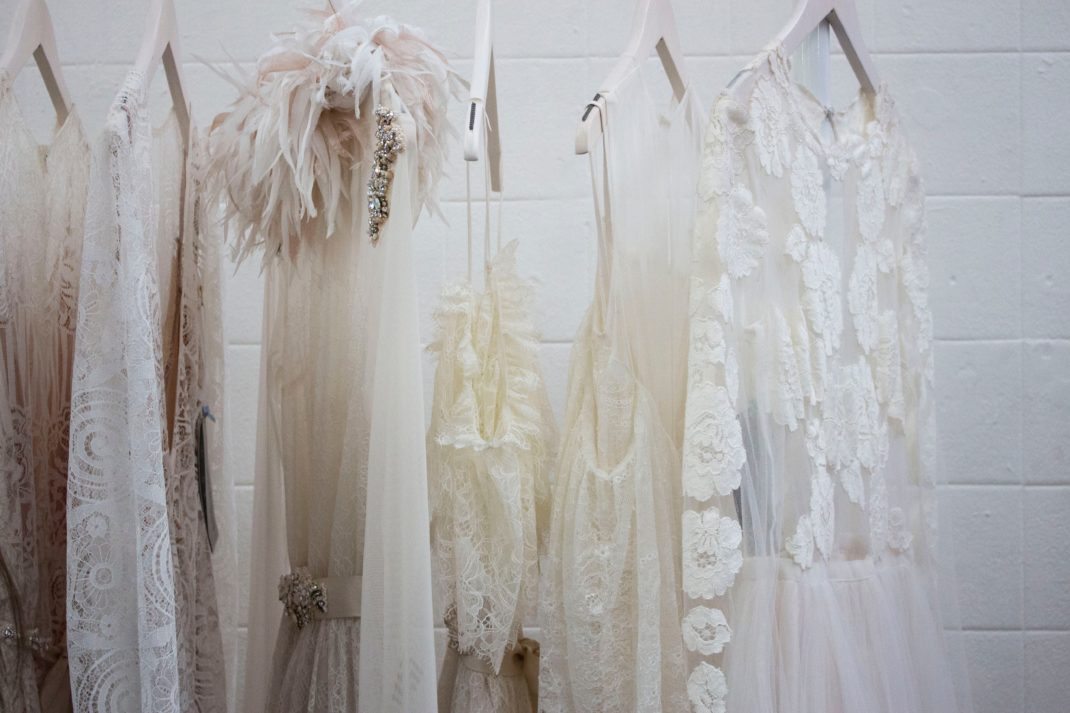 2020 Wedding Dress Trends
Getting hitched? You're in luck! Because bridal gowns have never been cooler. Whatever your style, whatever your shape, whatever the vibe you want for your wedding, there is a dress out there for you, and your budget. 
Ball Gowns
The ball gown wedding dress is a glamorous and classic option for brides. It is a full-length style that features a fitted bodice and full skirt. As such, it makes a beautiful choice for large and traditional weddings and is perfect for brides who want to feel like a princess on their big day. Due to its large skirt, the ball gown can create the appearance of a tiny waist. It can also suit all body shapes, providing the fullness of the skirt balances the wearer's height and size.
Ruffles
There's nothing subtle about this frothy, unapologetically romantic trend. Cascading ruffled skirts, ruffled sleeves, and frilly collars made an appearance in almost every bridal fashion week collection. If there's one perfect dress for the hopeless romantic bride, it's a ruffled wedding dress. Ultra-feminine & frilly, a ruffled skirt takes any look up a notch. 
Puffy Sleeves
Maybe not exactly what you were thinking when you were picturing a puffy sleeve come-back. But sleeves that are sheer, gathered puff sleeves are a stunning contemporary accent to a one of a kind gown. A way to add some pop to a sexy modern wedding day look. Add a super feminine touch with garden ready wedding style with delicate puff sleeves.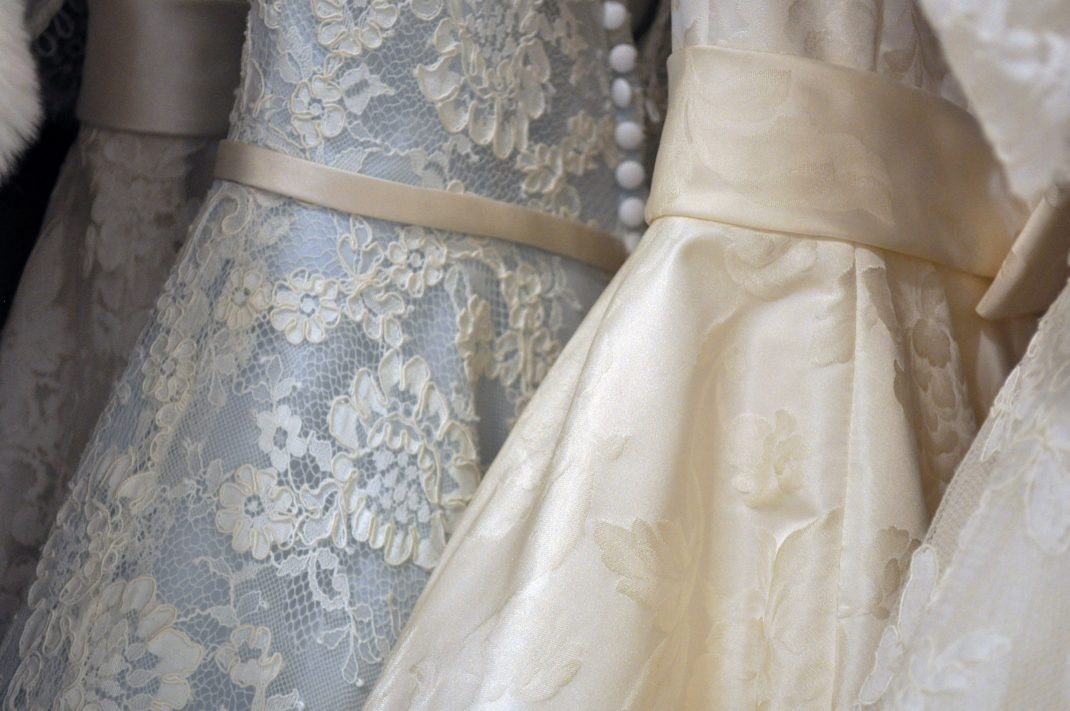 One Shoulder
After several seasons at opposite ends of the wedding dress neckline spectrum (full-length sleeves followed by super-thin spaghetti straps), designers have found a happy medium for fall 2020 with one-shoulder gowns. This elegant neckline works with nearly any type of fabric and silhouette, which is why we are seeing so many different designers incorporating it into their latest collections. 
Sparkle
You're a dancing queen, so why deny yourself a shimmery wedding dress to light up the evening? Don't be shy with the glitz and glimmer on your big day, the all-over shimmer is one of the most-sought-after trends in the bridal style realm this year. Just think how gorgeous a glimmering gown will look when you whirl around on the dance floor. Elaborate beading, metallic-foiled tulle, iridescent embroidery, glittery threads, and other blingy details work just as well for glamorous evening weddings as they do for afternoon affairs. 
Tiered Skirts
If you're on the lookout for a wedding dress with added flair, tiered skirt gowns are the answer. Begging for you to twirl, a layered skirt adds texture & movement to any ball gown or A-Line wedding dress silhouette. If you want a wedding day look that does not require a train for drama, choose a tiered dress.