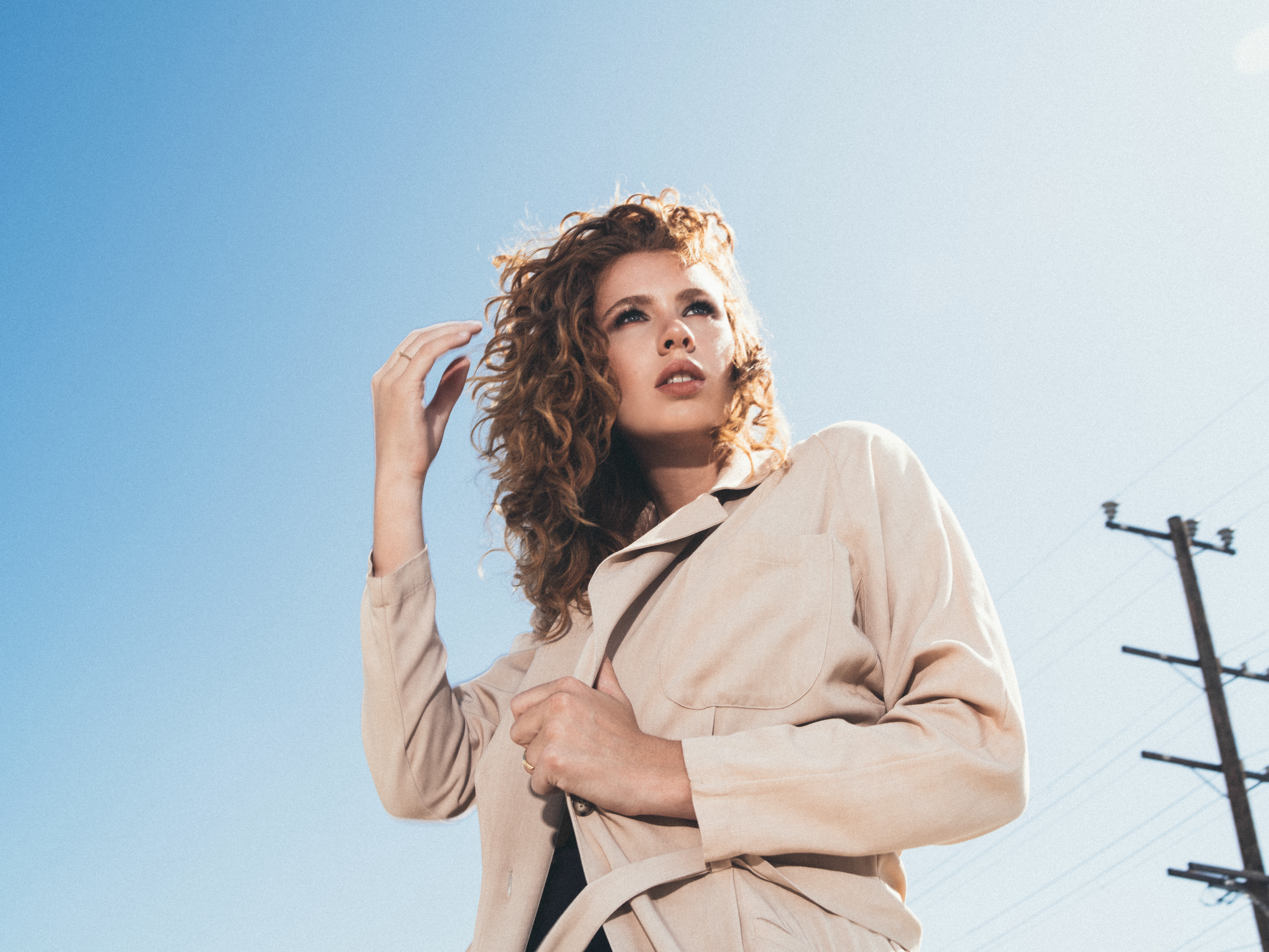 All Eyes on Grace Mitchell
Meet Grace Mitchell, your new obsession. She has been on so many "Artists To Watch" lists, but I have found out about her by clicking on a Facebook Ad for her "NoLo" video. When I saw it, I thought: "What is this? Looks fun!" But fun doesn't even begin to describe this young up-and-coming artist.
Few things to know about Mitchell – she is 18-years-old, Oregon native and if you follow her on social media, you'll notice that she's equal amount hilarious and honest. Two Hs you should always be in life. She released two EPs, Design (2014) and Raceday (2015). They are like two sides of Grace Mitchell. Design is more wistful and romantic, offering breathy slow-burners like "Runaway", "Broken Over You" and my personal favorites "Always & Forever" and "Your Design." On each track she starts off slowly by painting a picture for the listener or setting the tone, only to progress into grandiose, celestial and utterly emotional chorus. On Design, Mitchell examines two extremes of love, "the infatuation" and "the doubt."
Know the earth is moving too slow/So shut up and close your eyes/Show me things that only you know/Do I fit in your design?

– "Your Design"
On the other hand, Raceday shows off more attitude and variety. It is also definitely sassier and sparklier. First there's the title track "Raceday," combining a glimmering lyre with punchy beats; a hand-clap-heavy and upbeat "NoLo;" a sultry, tongue-in-cheek synth and beat explosion of a song "Jitter" with a rap segment by Mitchell herself; a bigger-than-life "Breaking Hearts" featuring heavy synths, bold beats and hazy vocals and finally "Bae," which starts like one of those early 2000s rave songs, kinda like Darude's "Sandstorm" only to vary between a synth & beat-driven rap segments by S.Pri Noir and slow, breathy choruses by Mitchell.
Hold on, check your pace/I heard you want first place, I heard you want first place/But this is not a game to me/Hold on, back it up/I heard you had some luck, I heard you had some luck/But this is not a game to me/I'm gonna beat you good…

-"Raceday"
Overall, Grace Mitchell is one of those artists that you just know are gonna blow up. With Design and Raceday she has proved that she is an impeccable lyricists with ability to juxtapose and bend genres in order to create a truly unique sound. Something like if hip-hop and synth-pop had a love child.
"We're always trying to innovate and make pop music sound fresh," Mitchell says. "It's never standard or formulaic. It's experimental, and I'm telling stories."
She also offers a fresh perspective on love, which is pretty much hard to do, because love is a theme that has been explored so much in music. Mitchell succeeds by focusing on the dynamics and shifts in perception about love and heartbreak.
Get Raceday on iTunes.
Check out Mitchell's music video for "NoLo:"

Source: Press Release