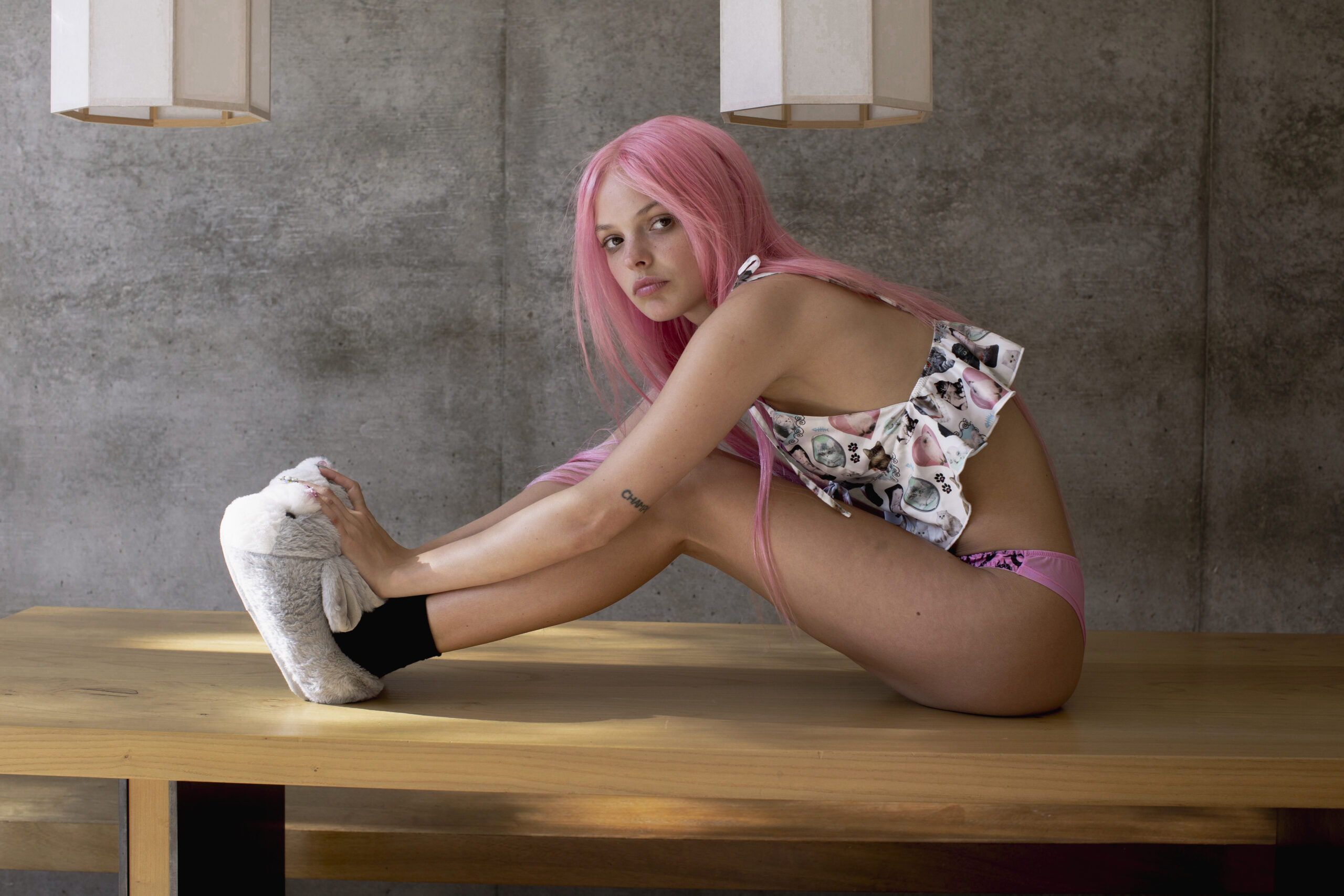 Bluebella and Ashley Williams Unveil Eco-Chic Fusion: A Sustainable Collection Born from Recycled Treasures
Bluebella x Ashley Williams collection Credits: Bluebella
Leading the way in contemporary lingerie, Bluebella is ecstatic to announce its long-awaited collaboration with the iconic British fashion visionary, Ashley Williams. The Bluebella x Ashley Williams collection is more than just fashion; it's a conscious choice for a greener planet, crafted from over 50% recycled materials. This enchanting blend of cutting-edge style and irresistible allure is about to redefine relaxation in a bold new light.
As a devoted cat lover, I couldn't be more thrilled to express my personal adoration for this collection, especially the delightful cat print. It's a true feline fan's dream!
Inspired by a shared mission to empower women and celebrate their uniqueness, Bluebella and Ashley Williams have united to create a collection that effortlessly melds the designer's distinctive flair with Bluebella's commitment to boldness and self-confidence. This extraordinary collaboration presents an array of nightwear, lingerie, and accessories sure to capture the hearts of fashion aficionados and lingerie connoisseurs alike.
Drawing inspiration from Ashley Williams' signature style—where edginess meets elegance—the collection boasts daring and intricate patterns, whimsical cuts, and unexpected flourishes.
Emily Bendell, CEO and founder of Bluebella, expressed her enthusiasm for the launch, saying, "I have always loved the spirit of Ashley's work, as well as her energy and subversiveness with such uniquely British humour in it. Her work is so refreshing and playful while remaining meaningful. We have loved collaborating on this unique collection that is just as suited to wearing at home as it is to styling as outerwear."
Notably, Ashley Williams will mark her return to London Fashion Week during September's SS24 shows. She's the latest recipient of Fashion East's XLNC program, an initiative supporting its esteemed alumni in strengthening and expanding their brands.
The Bluebella x Ashley Williams Collection will be available for purchase on the official Bluebella website starting September 5th, 2023. Fashion enthusiasts, trendsetters, and empowered women, don't miss your chance to explore this revolutionary collection and embrace the fusion of contemporary fashion and sensual allure.
About Bluebella
Bluebella is a lingerie, underwear and nightwear brand that redefines sensuality while keeping inclusivity, innovation, and exceptional style at its core. The brand empowers people to buy beautiful lingerie to please themselves rather than someone else. Bluebella has now been recognised three times as the Lingerie Brand of the Year at the Drapers Awards.
About Ashley Williams
Ashley Williams' quirky graphic prints and tongue-in-cheek designs have made her one of Britain's most exciting womenswear designers. This trailblazing Fashion East alumn confidently balances whimsical kitsch with high fashion – an aesthetic beloved by A-list celebrities such as Cara Delevingne, Rihanna or Rita Ora. She is the recipient of multiple accolades, including the 2015 Emerging Designer of the Year title at the ELLE Style Awards and the British Fashion Council's 2014 NewGen award.
Bluebella x Ashley Williams collection Credits: Bluebella