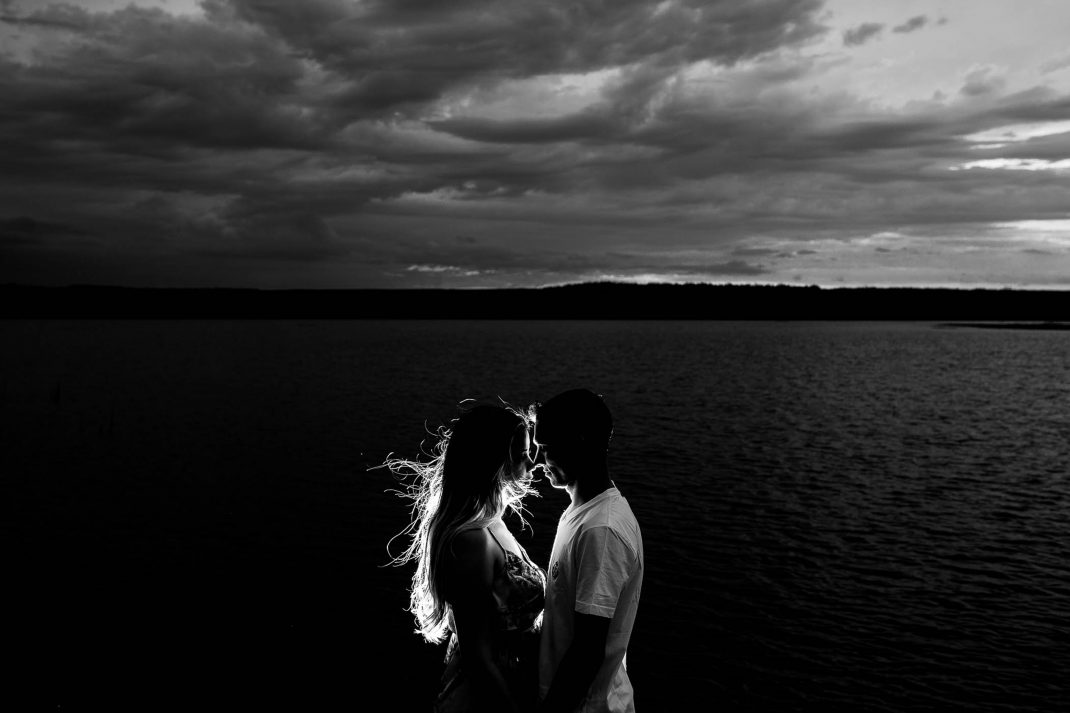 What are Men and Women Really Looking For on Online Dating Apps?
Online dating and true love – is it possible? Long gone are the days when meeting the eyes of the stranger at the restaurant or a bar created a spark that made you weak at the knees. It still happens – but very rarely. Because the way things are – you are probably swiping left and right as we speak. We are less and less trusting our own intuition and are more and more putting our hearts in the hands of technology and its algorithms. But hey – not criticizing. That's just the way things are and the best you can do is equip yourself with some online dating success statistics to find out if online dating is really for you when it comes to finding true love.
Online dating websites and apps have vastly developed and have expanded the pool of potential partners. Knowing that, ReportLinker conducted a survey to answer three questions:
1. Are men and women looking for the same thing when using these services? Love, friendship or a casual hookup?
2. What are the most important criteria when looking for love online?
3. What are the main drawbacks?
The comedian Aziz Ansari wrote in Time. "The biggest changes have been brought by the $2.4 billion online dating industry, which has exploded in the past few years with the arrival of dozens of mobile apps. Throw in the fact that people now get married later in life than ever before, turning their early 20s into a relentless hunt for more romantic options."
Key findings show that:
– 70% of Millennials use Tinder and the most popular services among all single adults are Tinder, Match.com, Plenty of Fish and OkCupid.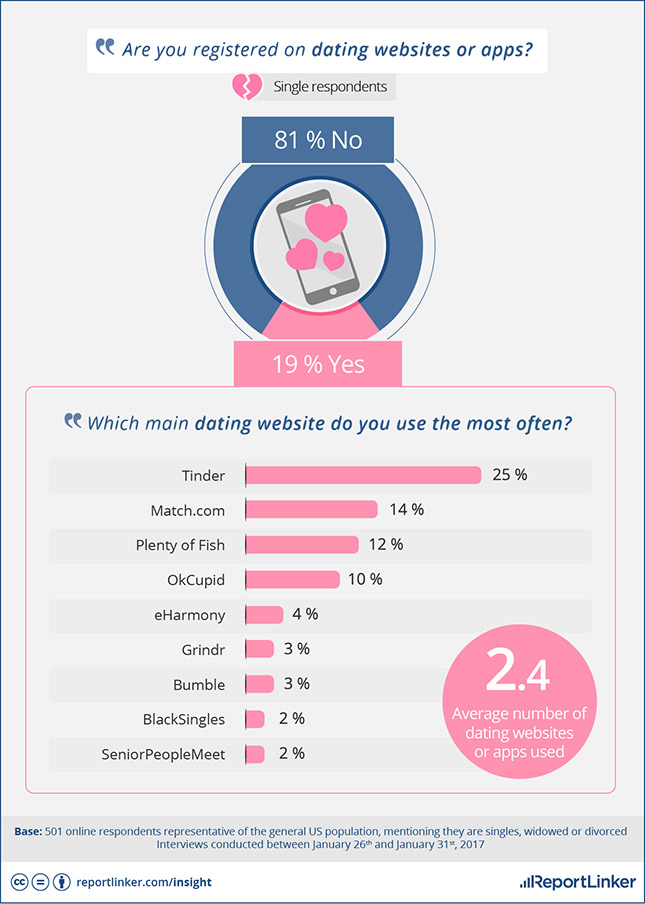 Among all users:
– 60% say finding true love is their primary motivation;
– Followed by meeting new friends (41%);
– And hookups (34%).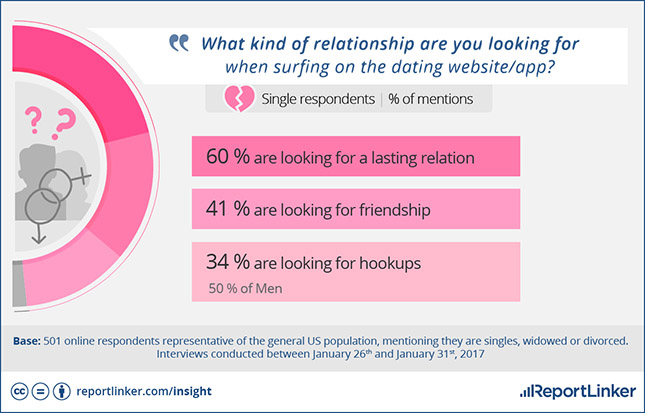 When meeting someone online:
– Age is the most important criteria (25%);
– Followed by the level of education (15%);
– The professional situation (15%);
– And the physical appearance (15%).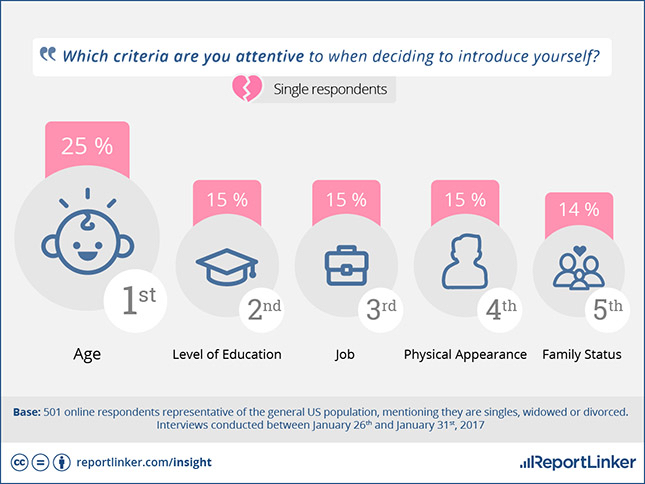 In terms of perception:
– More than half of single adults say they view the services negatively (54%);
– Women especially are more likely to be skeptical about using dating apps (63%);
– And the main drawbacks include the lack of seriousness (30%) and the easiness to misrepresent who you really are (21%).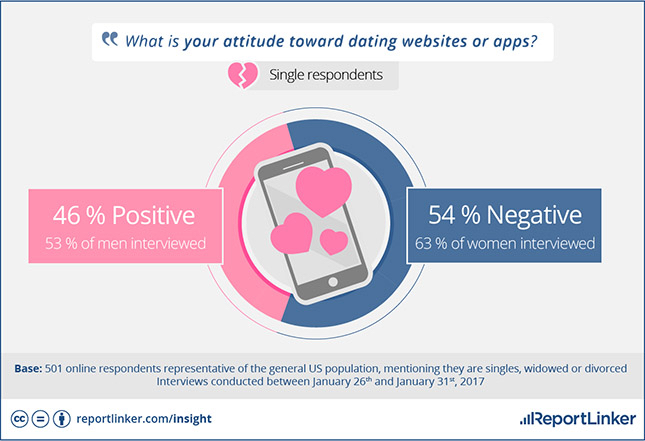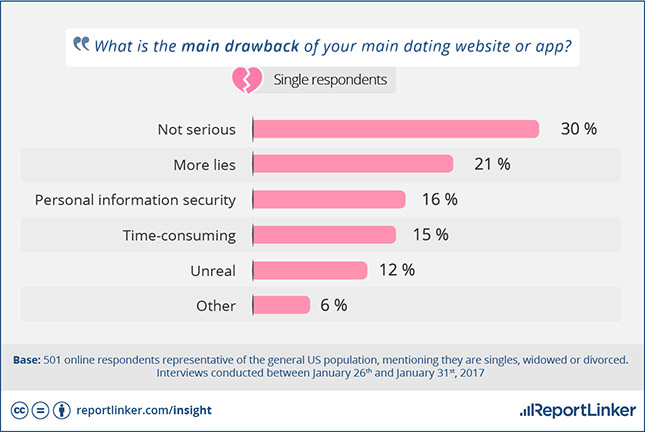 For more detailed statistics refer to the following infographics: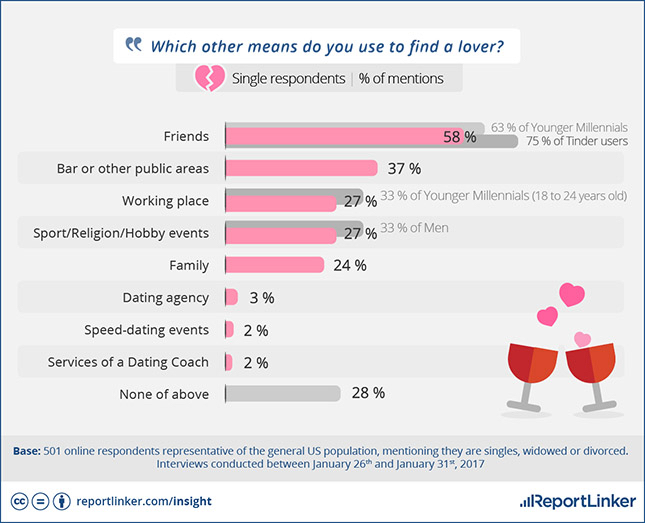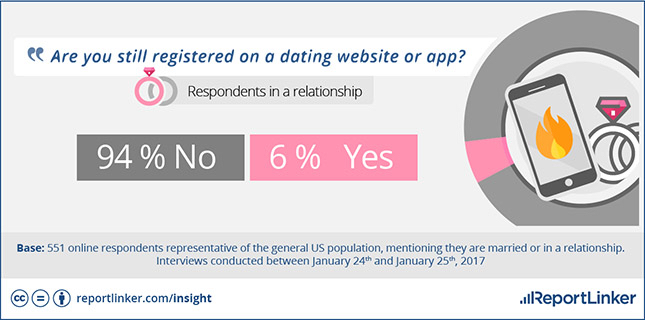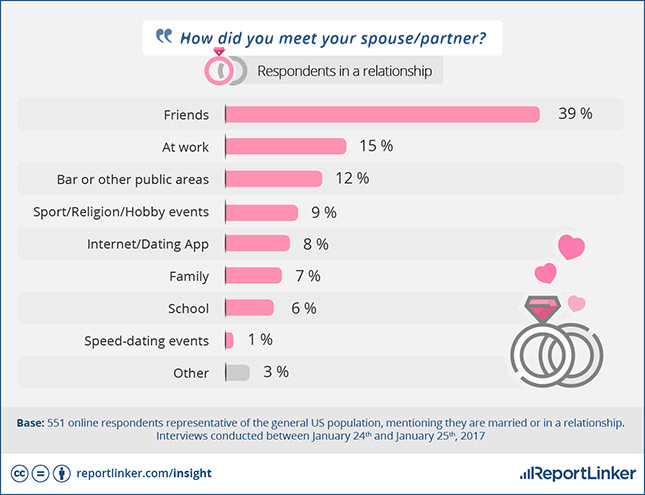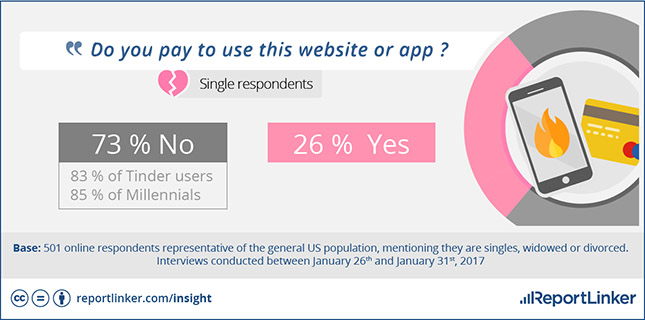 About Reportlinker Insight:
Reportlinker Insight combines analysis and exclusive investigations. We cover innovations, social and economics megatrends to understand the world of tomorrow. For more information, please visit http://www.reportlinker.com/insight/.