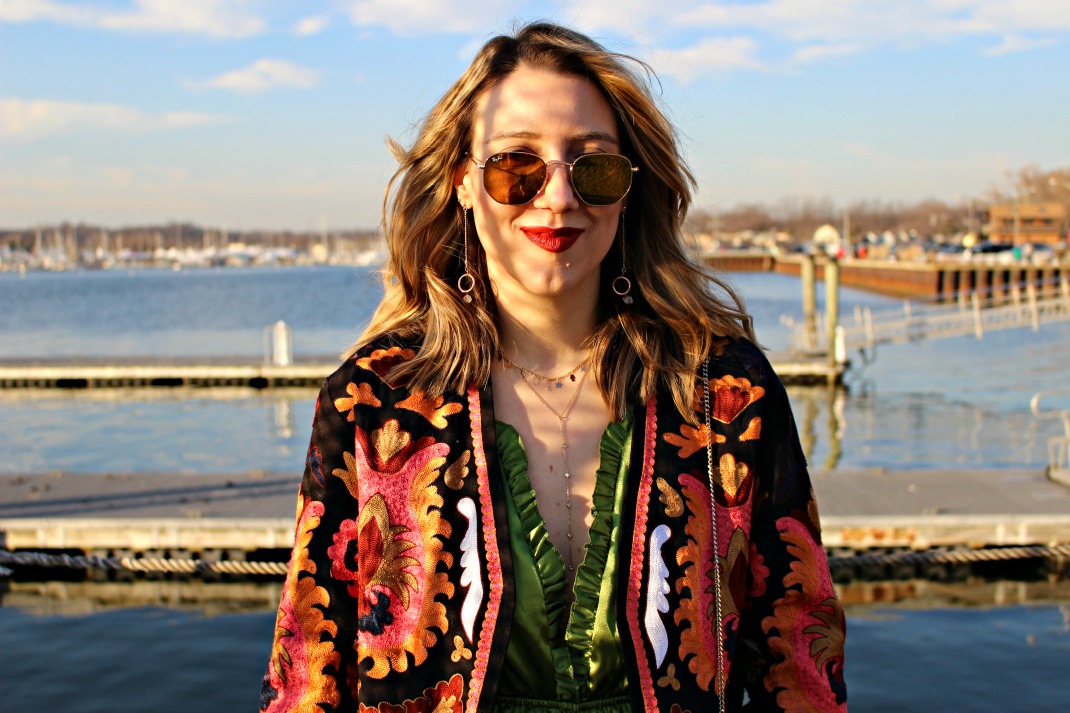 Flirty Date Night Outfit + AMIClubwear
Are you looking for a flirty date night outfit idea? If yes, then look no further, because I got you. When I think date – I usually think satin or lace. Not everyone thinks that way, but hey – I'm Venus in Taurus, so that's kind of very logical for me. Sensual materials are where it's at, for this kind of aspect. Also – I just remembered that you're not here for an astrology lecture. Sorry – Moon in Gemini. Here, I go again. It's a never ending circle, gosh, how do my friends even put up with me? I don't deserve you, seriously.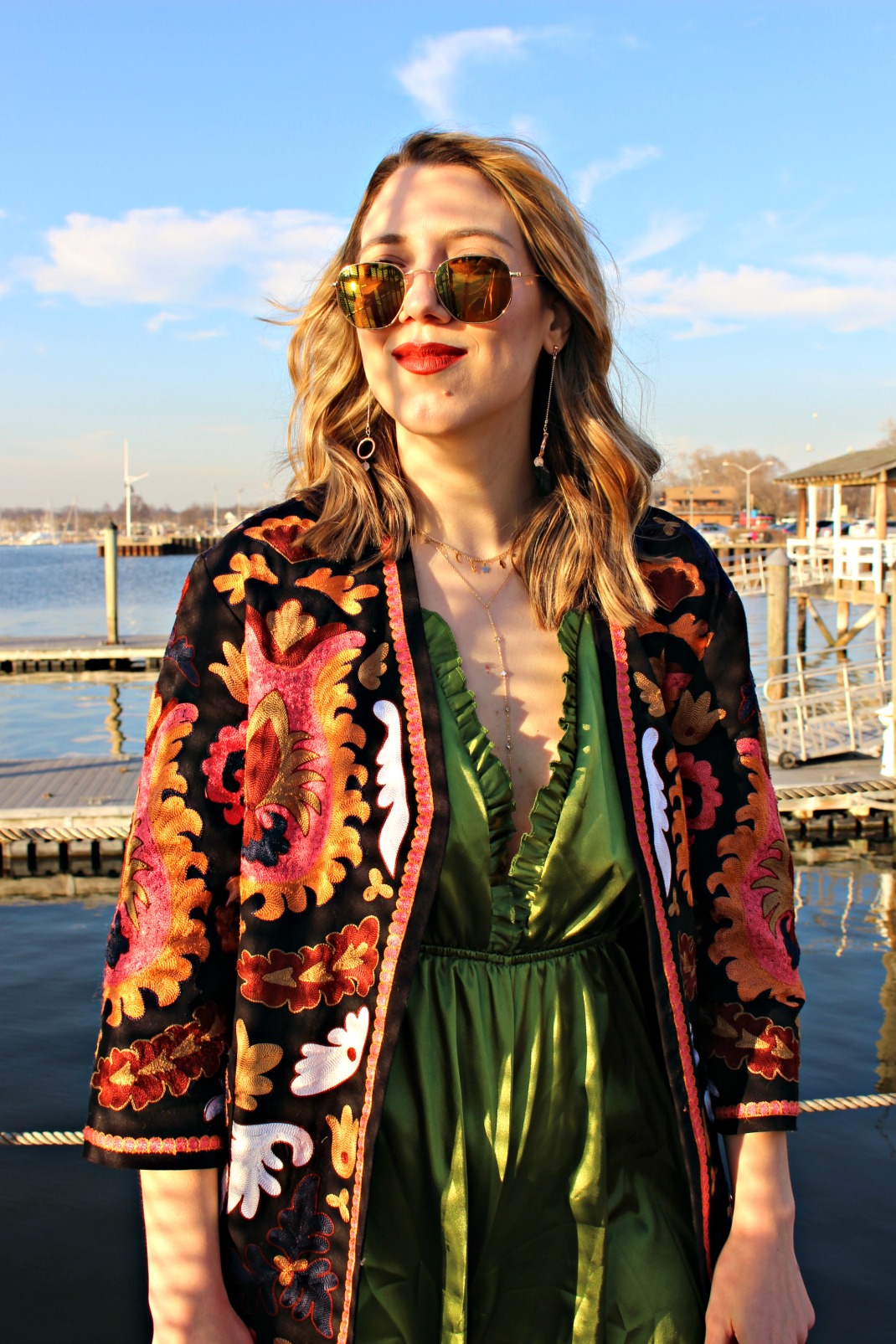 SO – moving on… When I think date, I think of satin or lace, because va-va-voom. These materials are one of those that make you think – "I'm really feeling myself right now." I'm shining and probably blinding everyone, but honestly, you love every minute of it. And anyways what's love if not blindness? Do you see the correlation here? Do you see what I'm trying to do? You're welcome bb!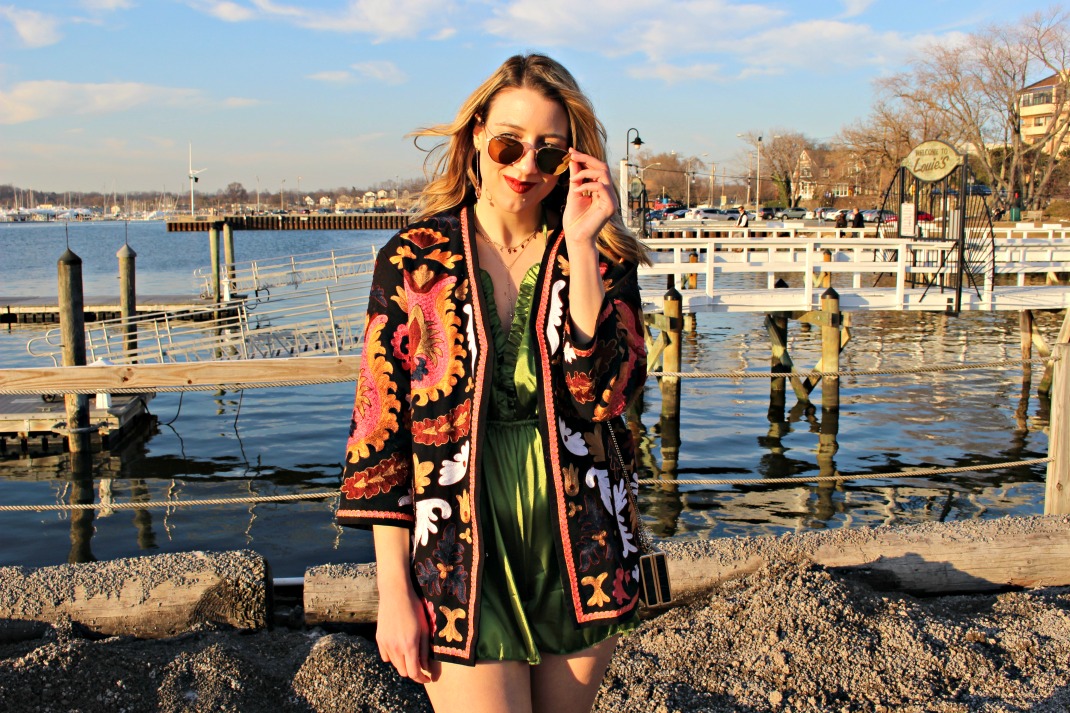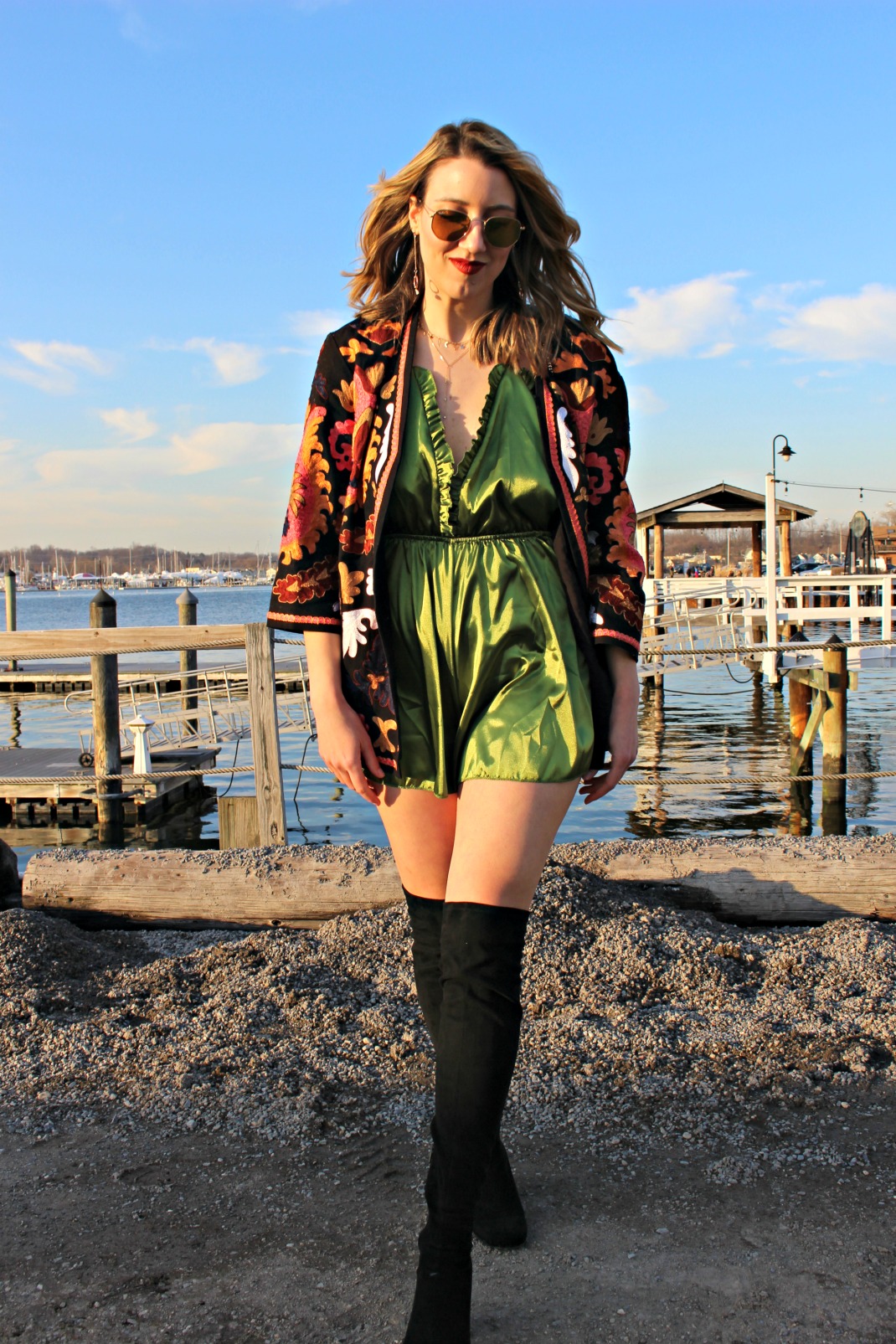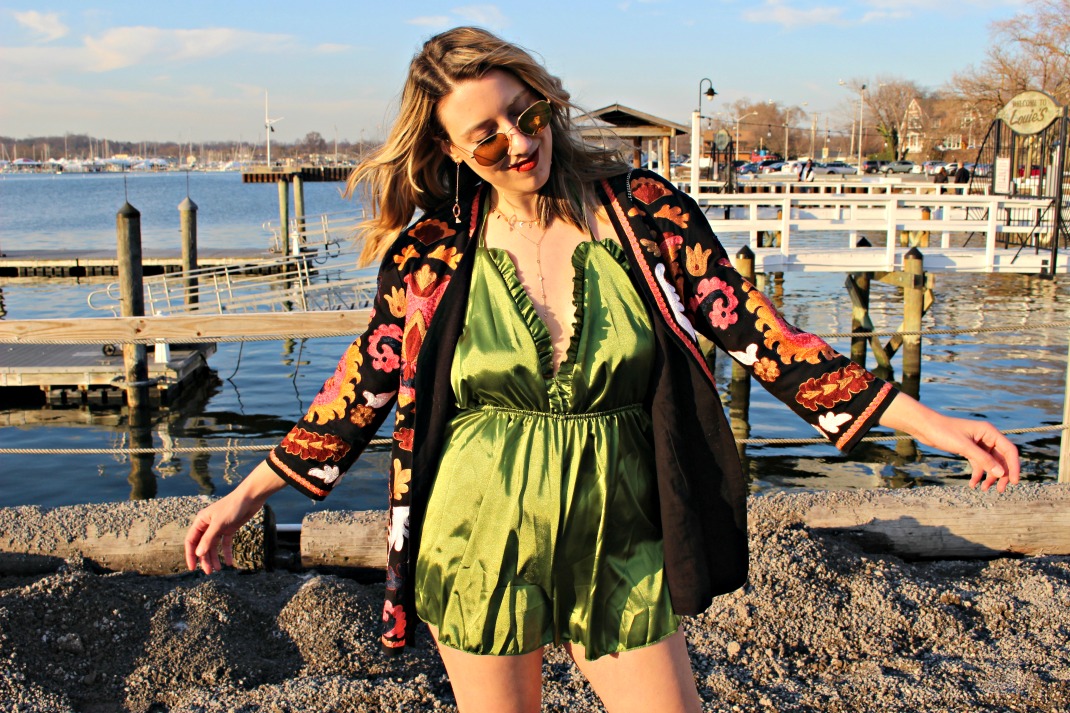 Moving on to the outfit… Okay – to say that I'm obsessed with this romper would be an understatement. From the cut to the ruffles and the material – this romper is a perfection. And can we just take a moment to appreciate the fact that it's also light olive? Earthy tones all day, I'm all about that life. Because my bohemian heart – what can I do? You've done it well with this satin romper AmiClubwear . This romper has long strings that you're supposed to criss-cross in the back and wrap around your waist, but for this particular look I've decided to just tie it around my neck. Next time I wear it, it will be in a different way and I'll snap a pic. Honestly, the best part about the romper is that it can be worn in so many different ways – you'll never get bored of it.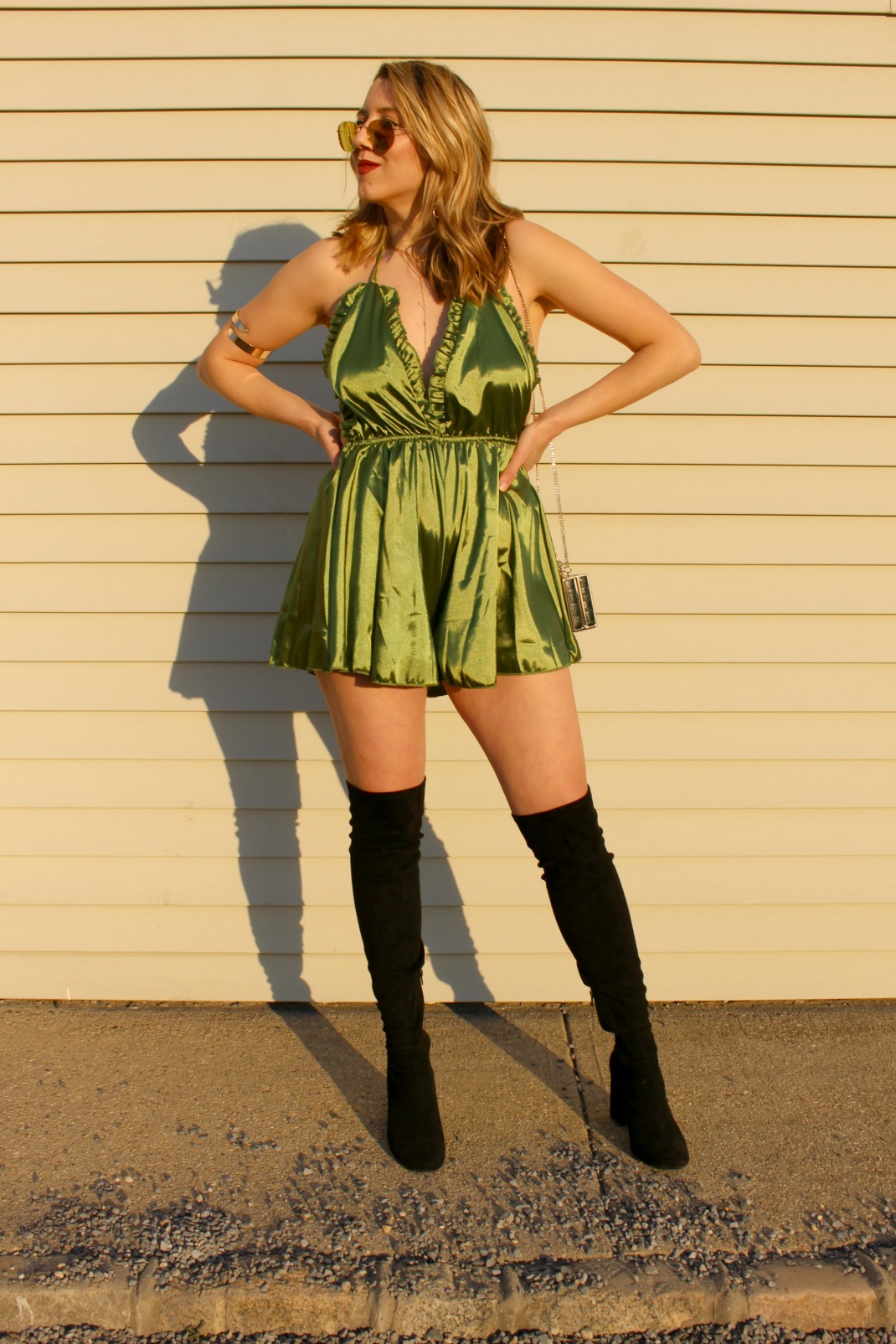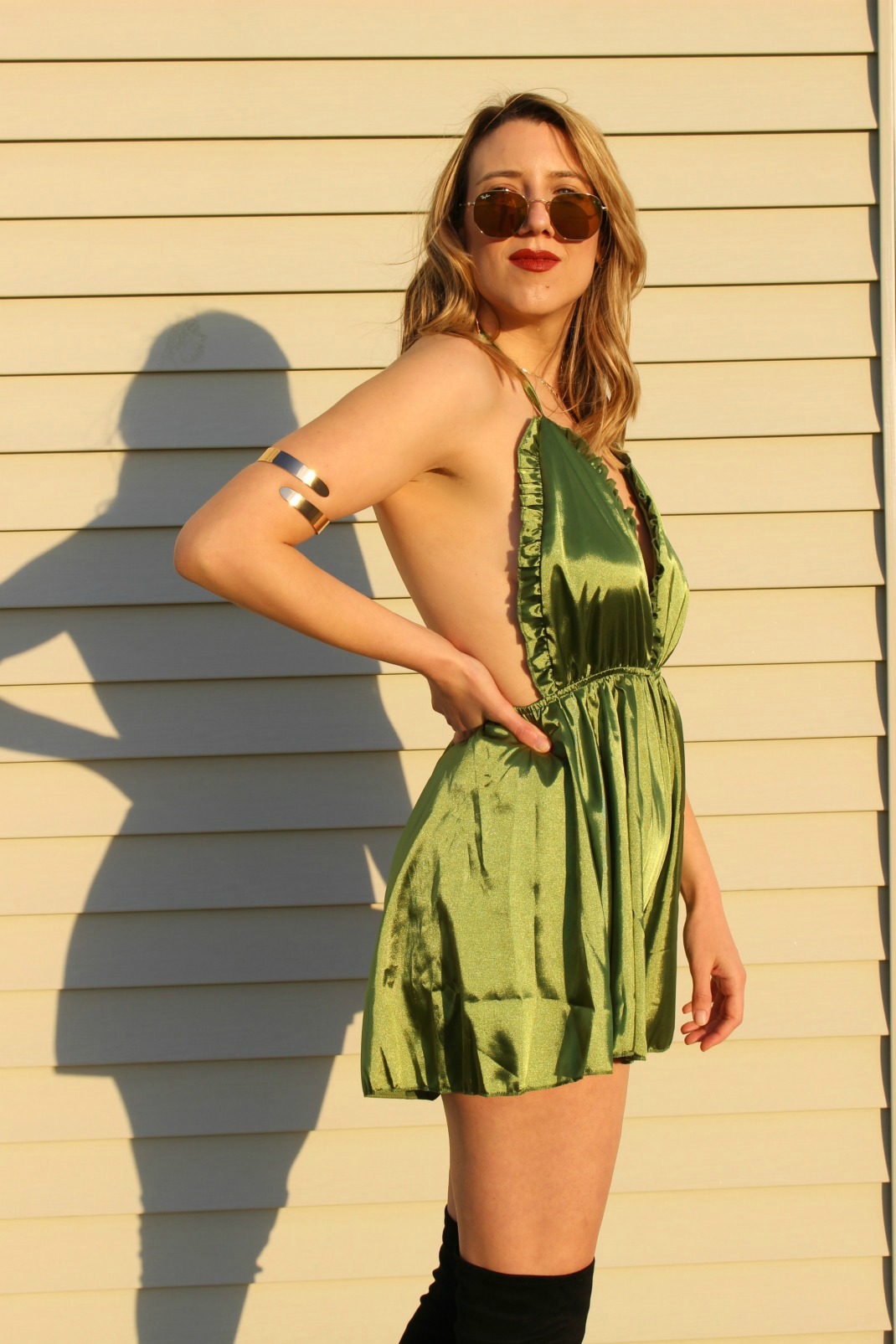 I've decided to complete the look with an H&M embroidered jacket, Zara over-the-knee boots, and forest green clutch. When it comes to accessories – how cool are these gold hexagonal Ray-Ban sunglasses with yellow flash lenses? I'm in love.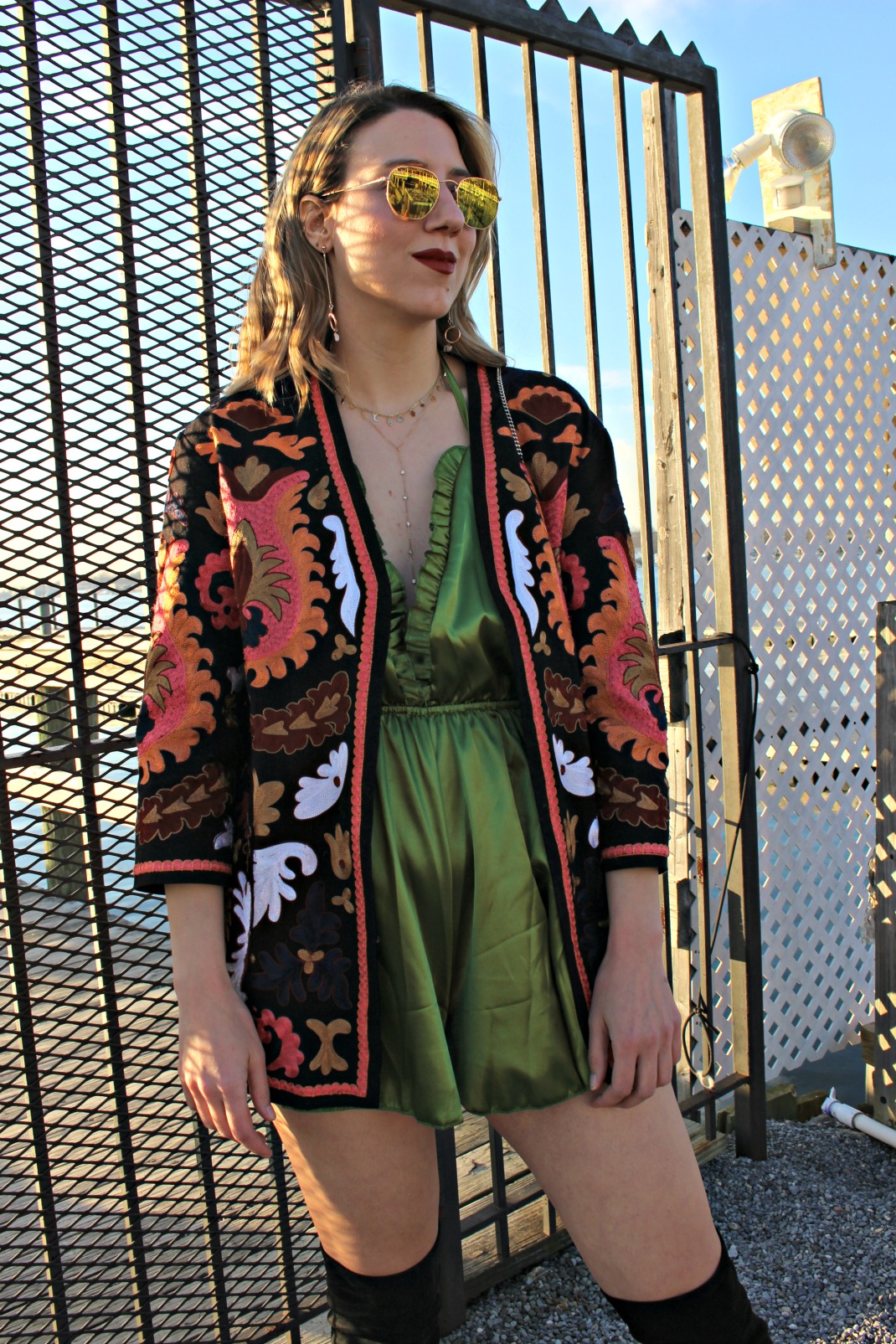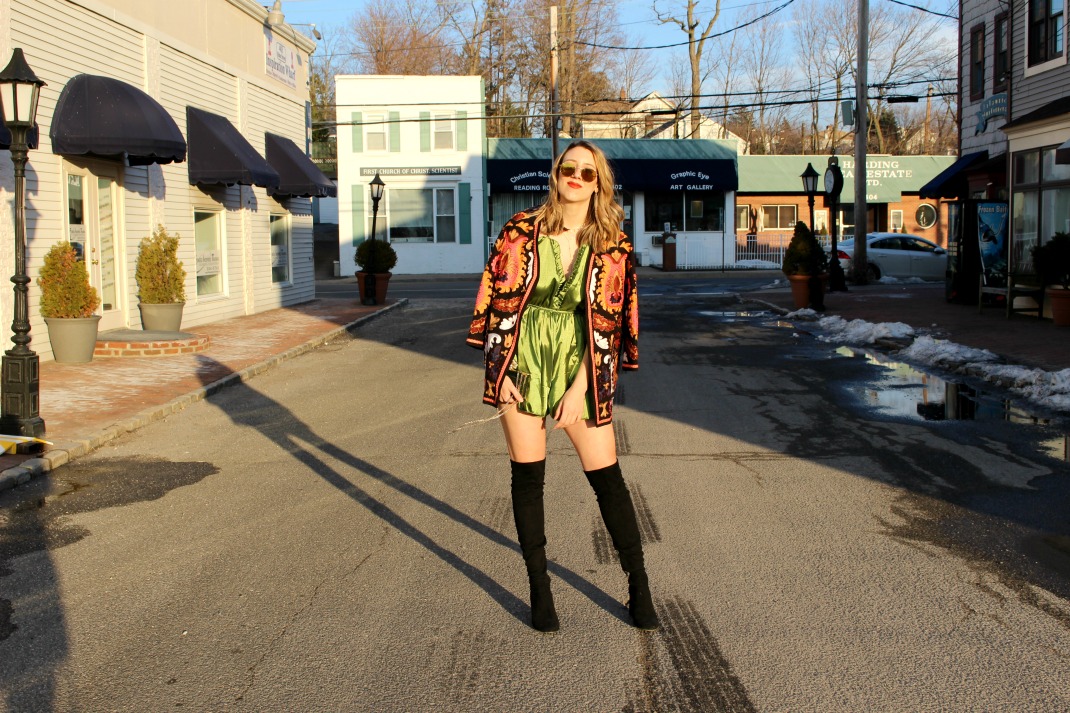 Also, lately I really like playing with different combinations of
nnshorter (In The Stars Icon Short Necklace) and longer necklaces (Bella Lariat Necklace) and these two are from Urban Outfitters. The round clear quartz long earrings are from Free People and you get four pairs for $20. How amazing is that?