Modern Rebel
Hello my fellow Stylegazers! Welcome to yet another outfit post; borrowing its Modern Rebel title from this particular top that I'm wearing today, because sometimes coming up with a title is just very hard. (You feel me…?) David Bowie, Madonna and Billy Idol were rebels… So – does wearing this top make me cool then? Am I a rebel wannabe? Idk. Stir it up. Shake and bake. Rock the boat. Or whatever they say… Just keep on rockin', I guess.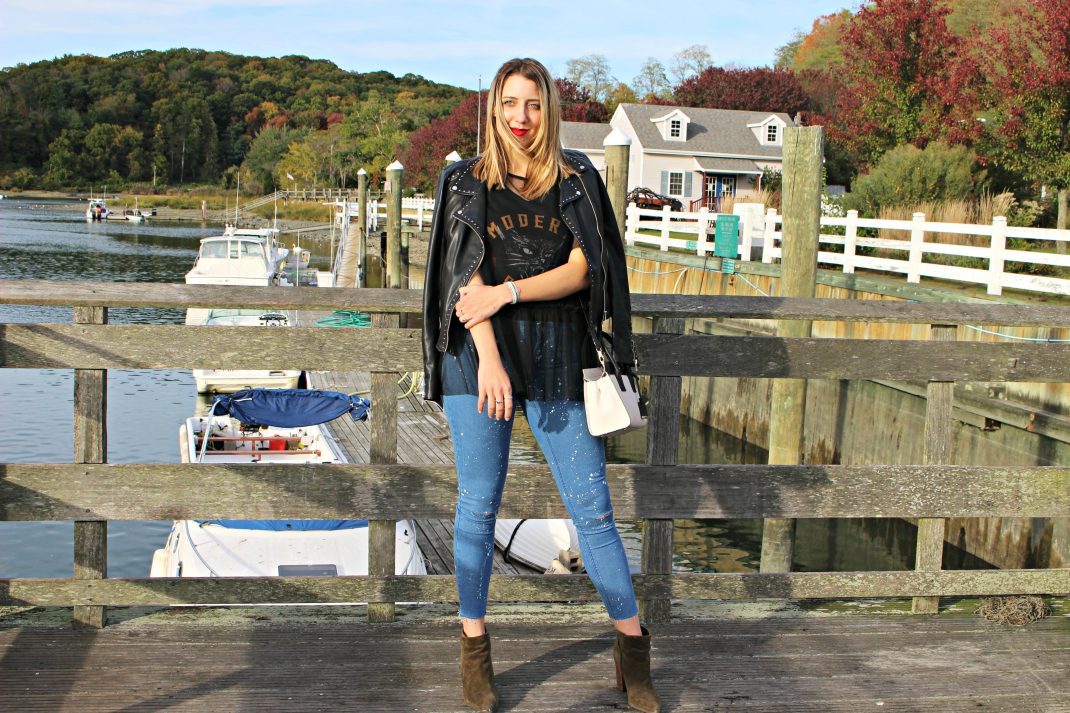 Every now and then I like to switch it up a little and my outfits usually vary from über romantic to über edgy. Today, it's all about the rock 'n' roll, baby. I've found these cool splatter/ripped jeggings at Zara and decided to wear them with this romantic top (Zara) for a good measure. I believe that every look gets elevated with a (faux) leather jacket. I got this one as a present a year ago and I'm still equally in love with it. I've decided to complete the look with the two-tone Kate Spade satchel, olive green GUESS booties and some dainty jewelry.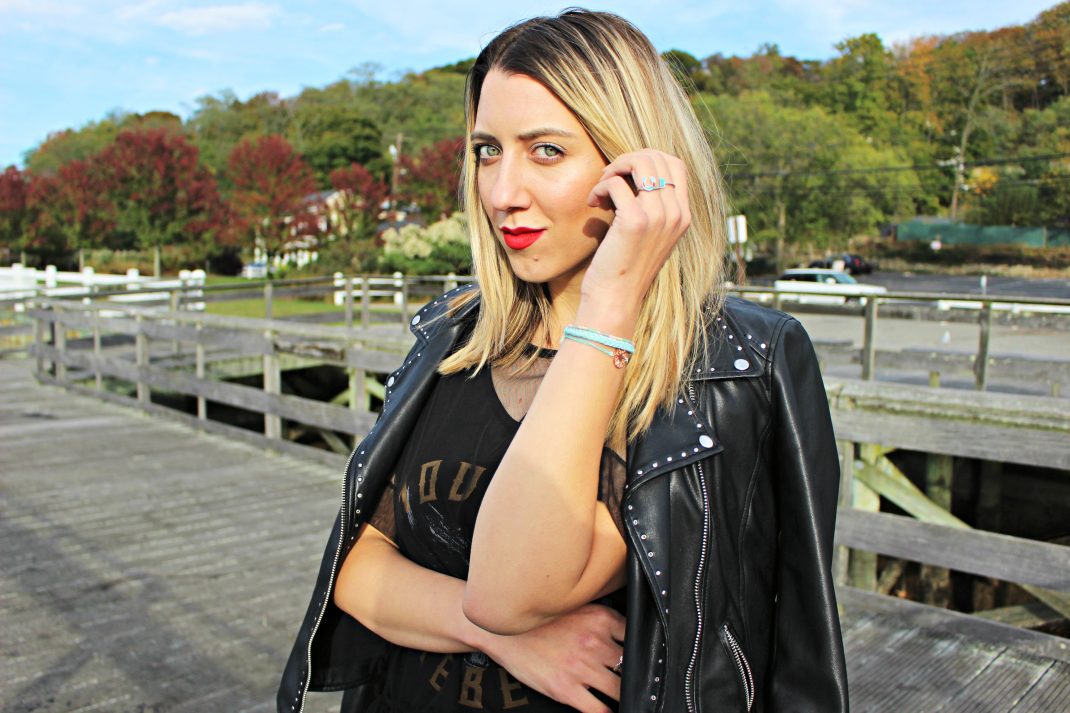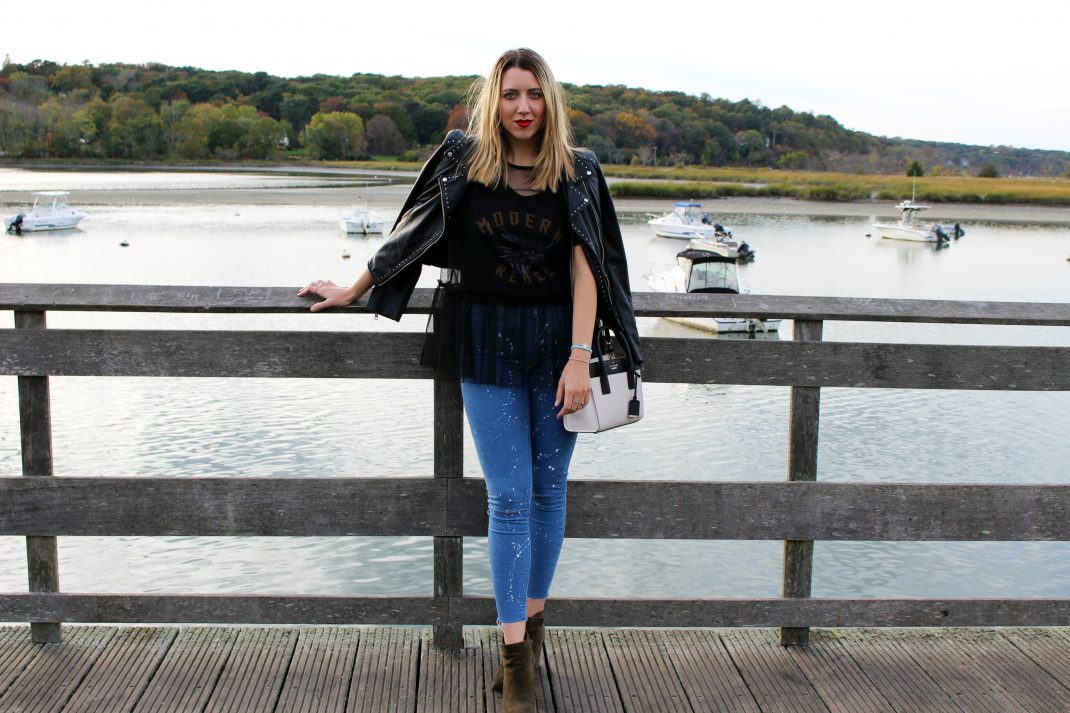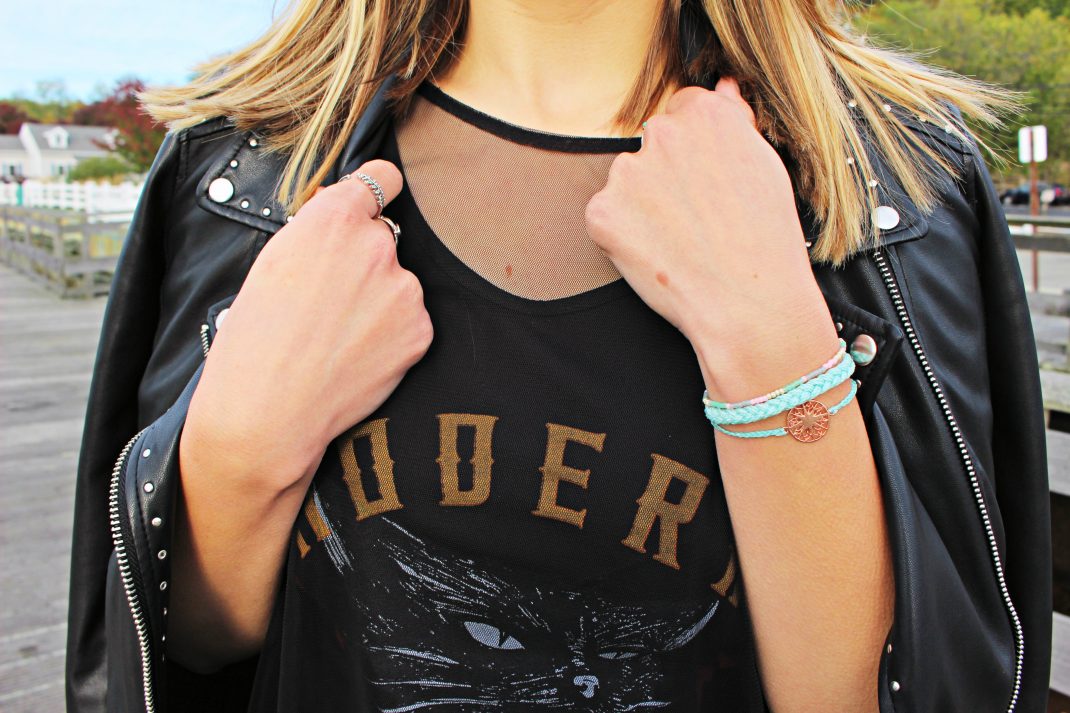 These beautiful Pura Vida bracelets are as unique as the person wearing them. You can mix and match different styles and colors and there are so many options that it's just so hard to choose. They look amazing worn either alone or with some dainty rings. Whatever you're in the mood for.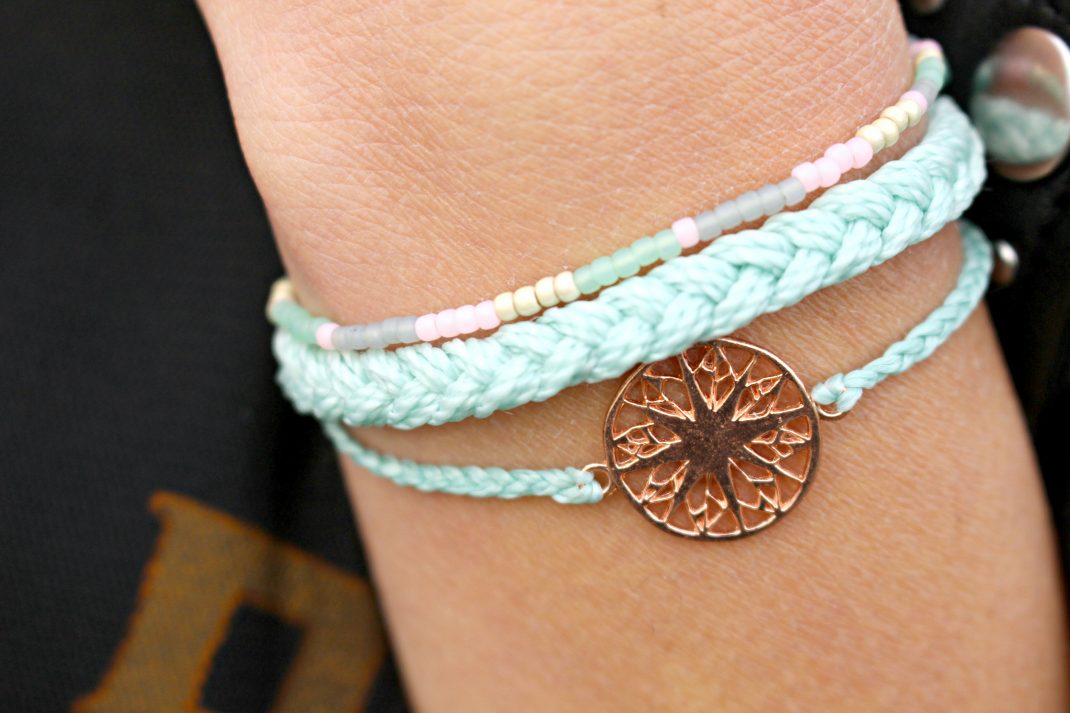 About Pura Vida:
Five years ago, SoCal pals, Griffin Thall and Paul Goodman embarked on a college graduation trip to Costa Rica. While there, they grew fond of the nature, lifestyle and the people they've encountered. Eventually, they crossed paths with two bracelet peddlers named Jorge and Joaquin. The colorful bracelets captured the essence of their journey. At the time Jorge and Joaquin were living in poverty, sleeping with their family in a single crammed room with three beds. After seeing this, Griffin and Paul asked Jorge and Joaquin to make 400 bracelets that they can take home with them. Upon returning home to San Diego, California, the two friends placed the bracelets in a bowl at a local boutique and they were sold out immediately. The demand grew; the casual encounter turned into a business and the rest is history.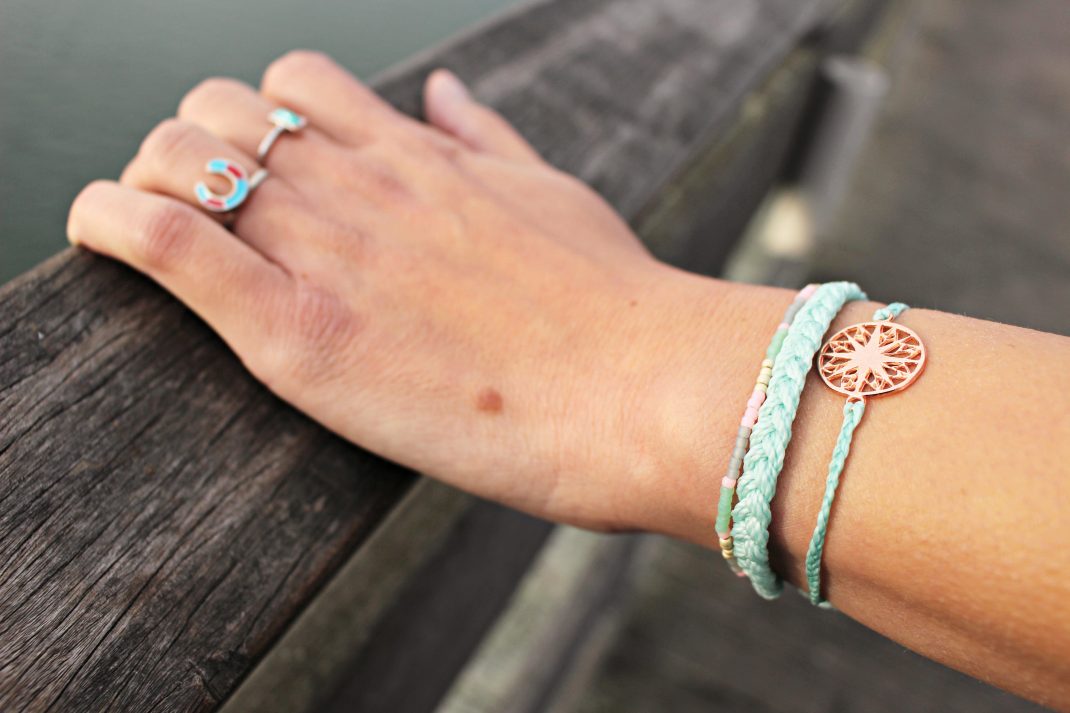 "Pura Vida" is Spanish for "pure life" and happens to be a Costa Rican philosophy of living that celebrates simple treasures of life. "Pura Vida" is choosing to live the life to the fullest. It's a lifestyle. Each bracelet is unique and handcrafted by artisans in Costa Rica.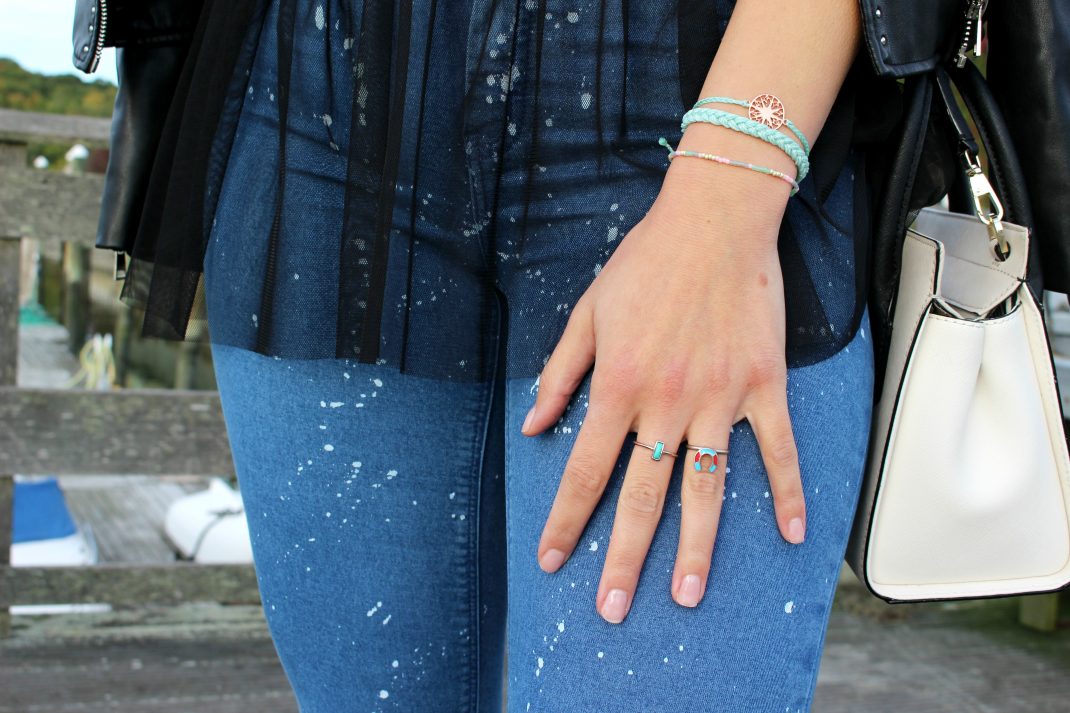 The charity work:
Founders Griffin and Paul partnered with Jorge and Joaquin and the Pura Vida brand was born. Today Jorge, Joaquin, and over 100 of their friends hold full-time jobs thanks to these bracelets. Pura Vida is always dedicated to giving back and that was their inspiration behind the Charity Collection. They are partnered with 190 charities, have donated more than $935,358 to date and are also members of 1% for the Planet, which means that they donate 1% of their annual net revenue to environmental organizations worldwide. It is definitely a company with a soul and a company worth supporting. Plus, the bracelets are just so cute.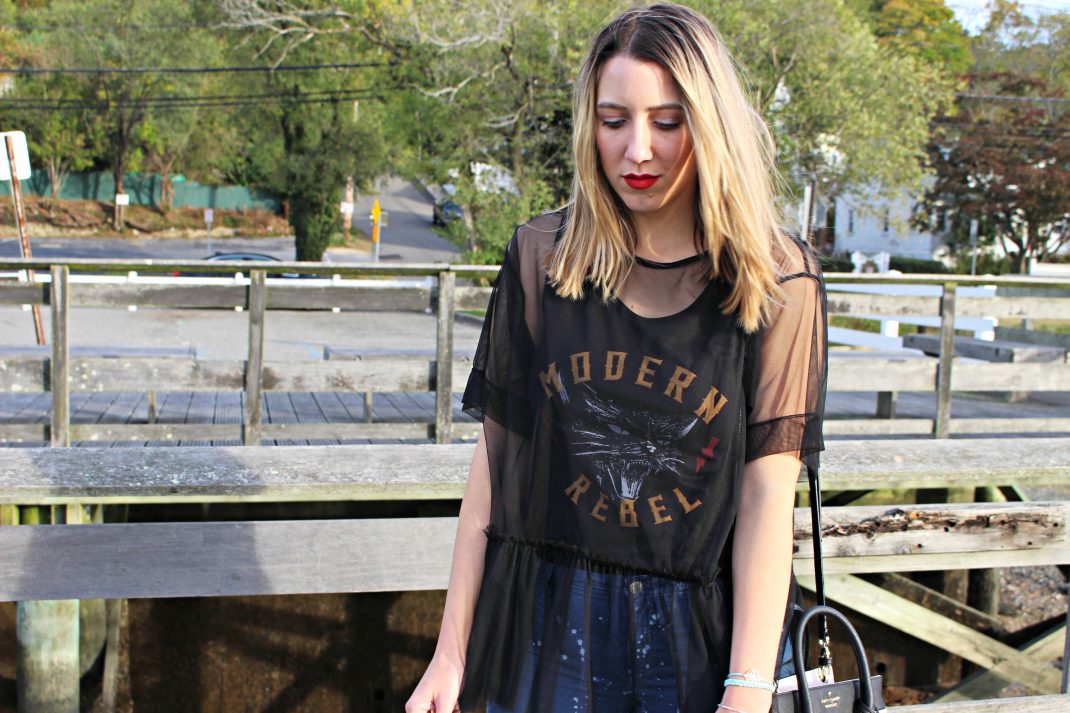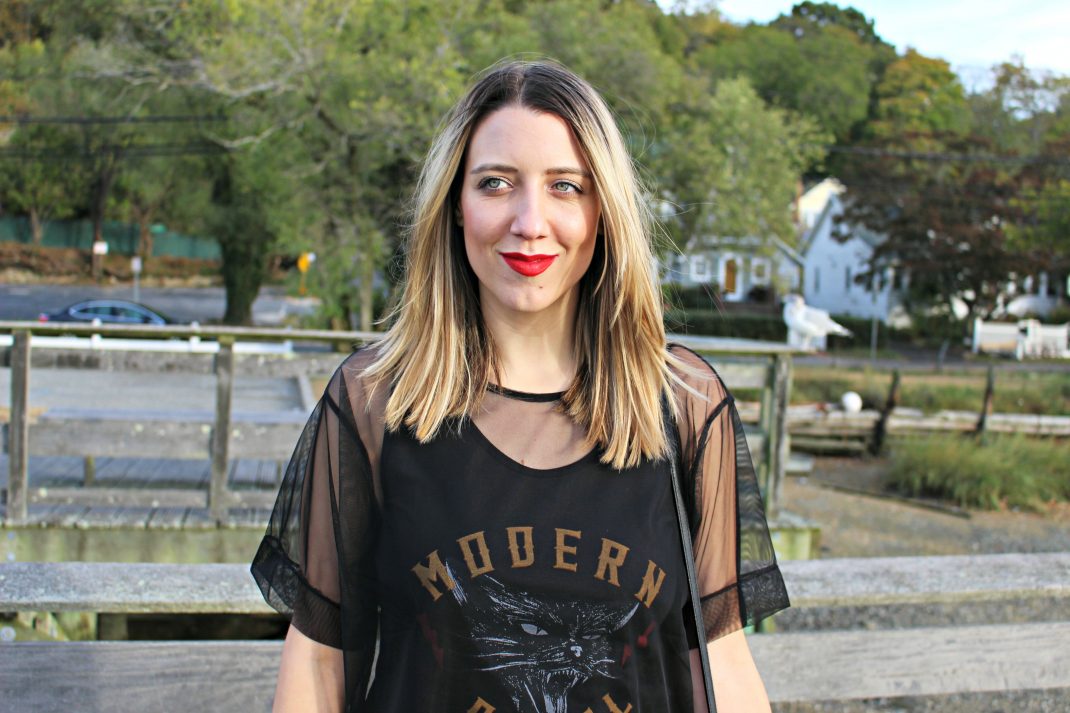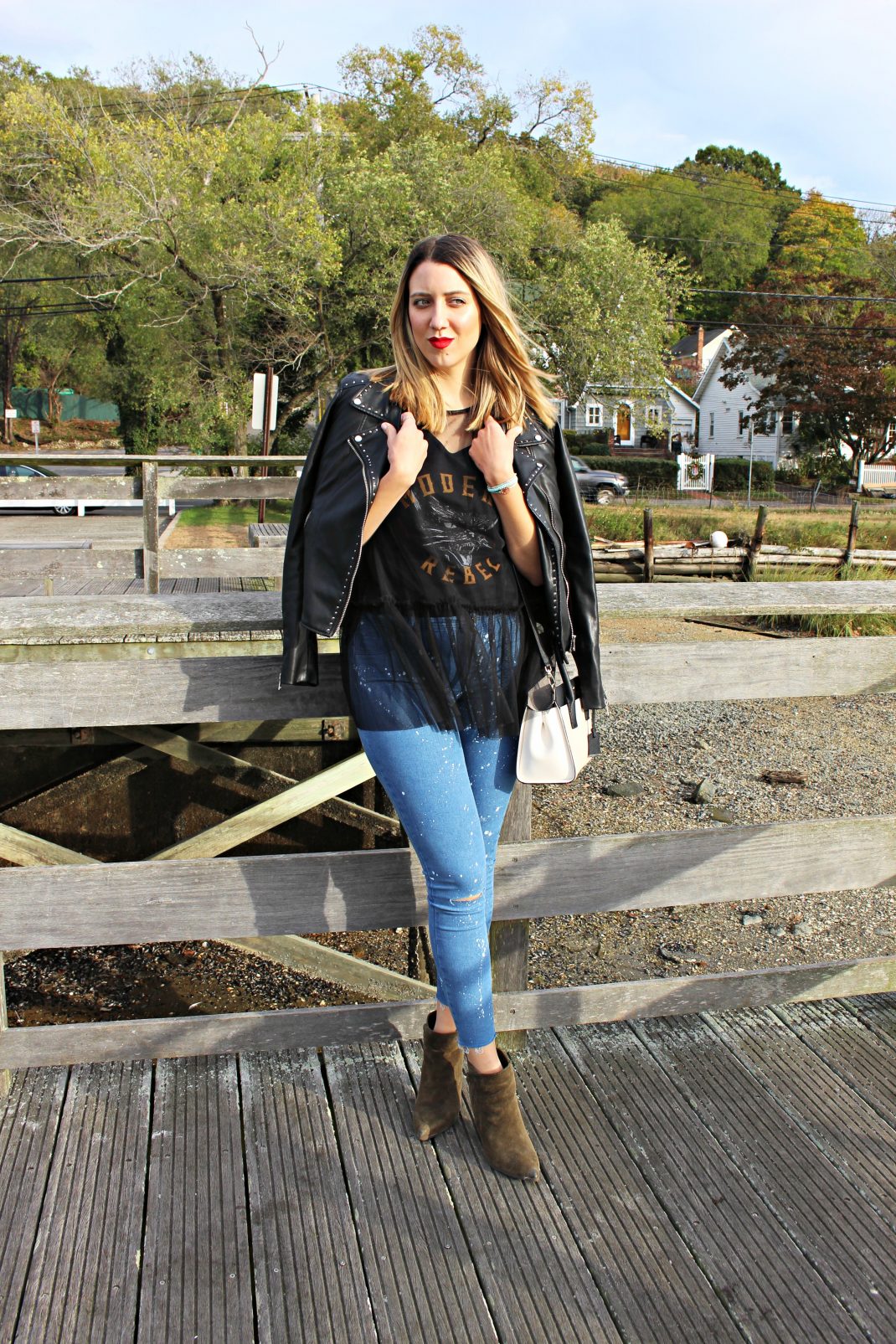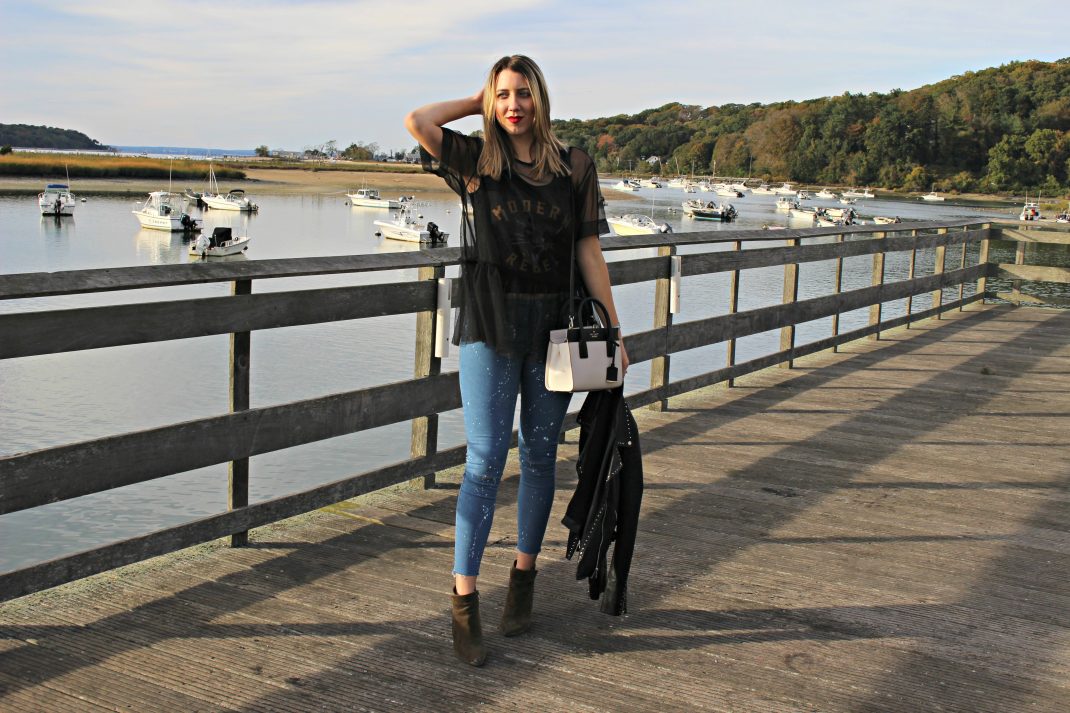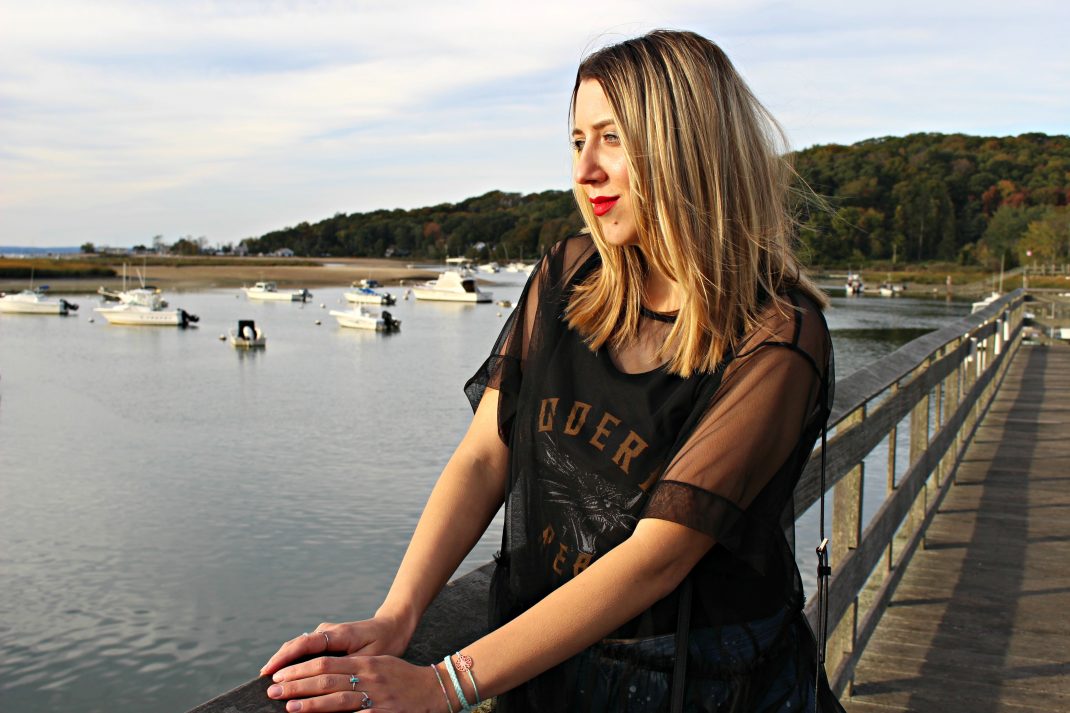 Jeggings: Zara / Top: Zara / Jacket: Zara / Bag: Kate Spade / Booties: GUESS / Bracelets: Pura Vida