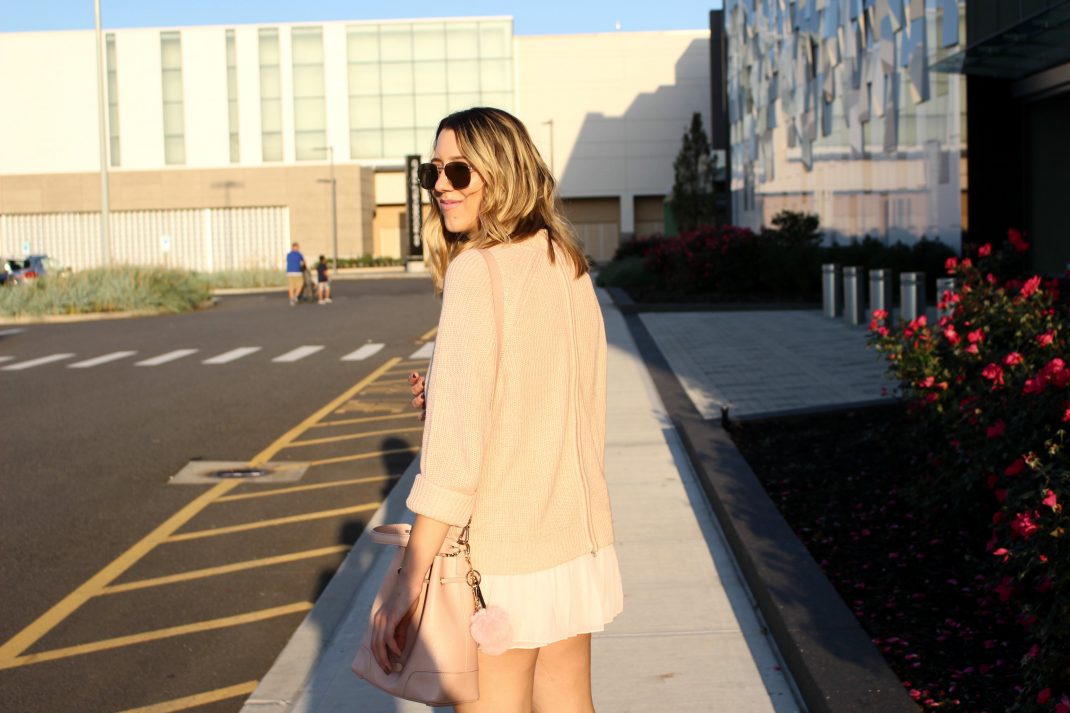 Pretty in Pink
The title of this particular blog post is a nod to a John Hughes' movie. Huge fan of his work. What can I say? This girl has a soft spot for 80s rom-coms. As you all know, October is the Breast Cancer Awareness Month and today's outfit has been put together with that in mind. I've decided to wear pink in honor of the cause and with intention to hopefully raise more awareness. According to the National Breast Cancer Foundation: "One in eight women in the United States will be diagnosed with breast cancer in her lifetime. On average, every 2 minutes a woman is diagnosed with breast cancer and 1 woman will die of breast cancer every 13 minutes." There are "over 2.8 million breast cancer survivors alive in the United States today."
Keep scrolling and reading if you would like to find out one of the ways to make your contribution to the cause.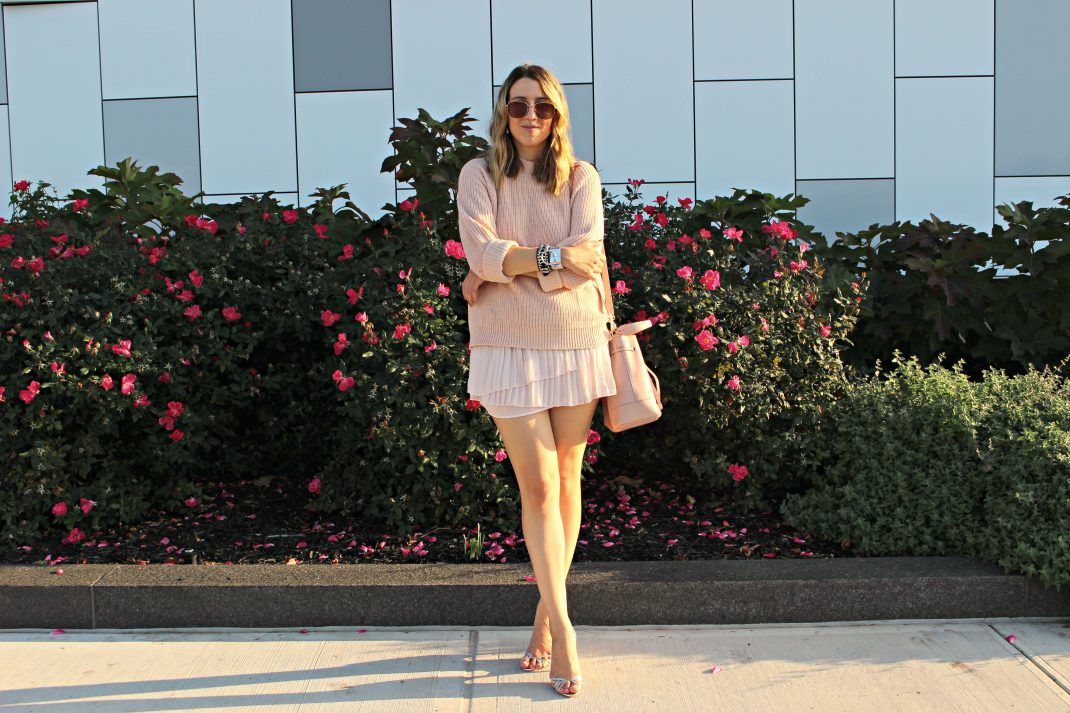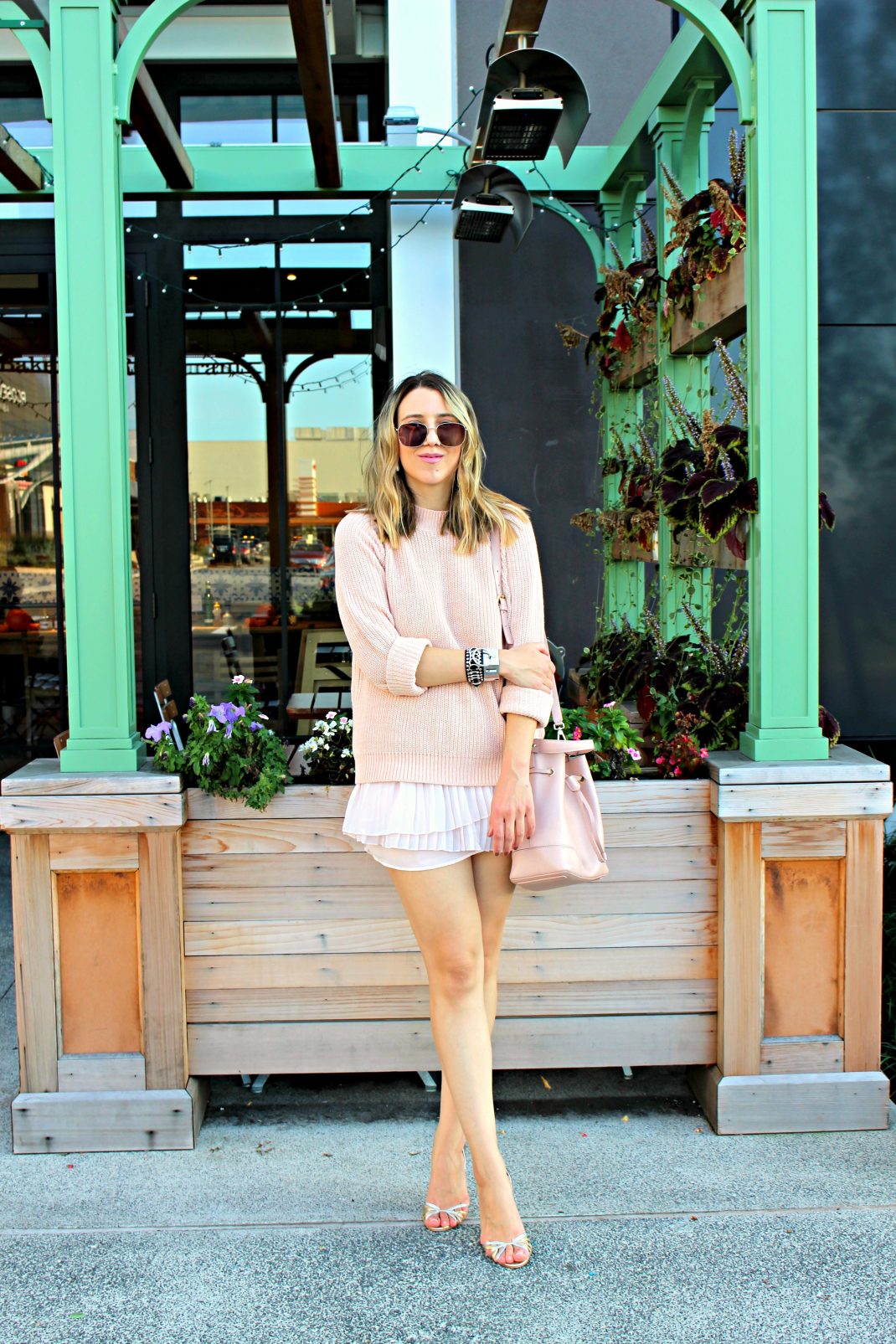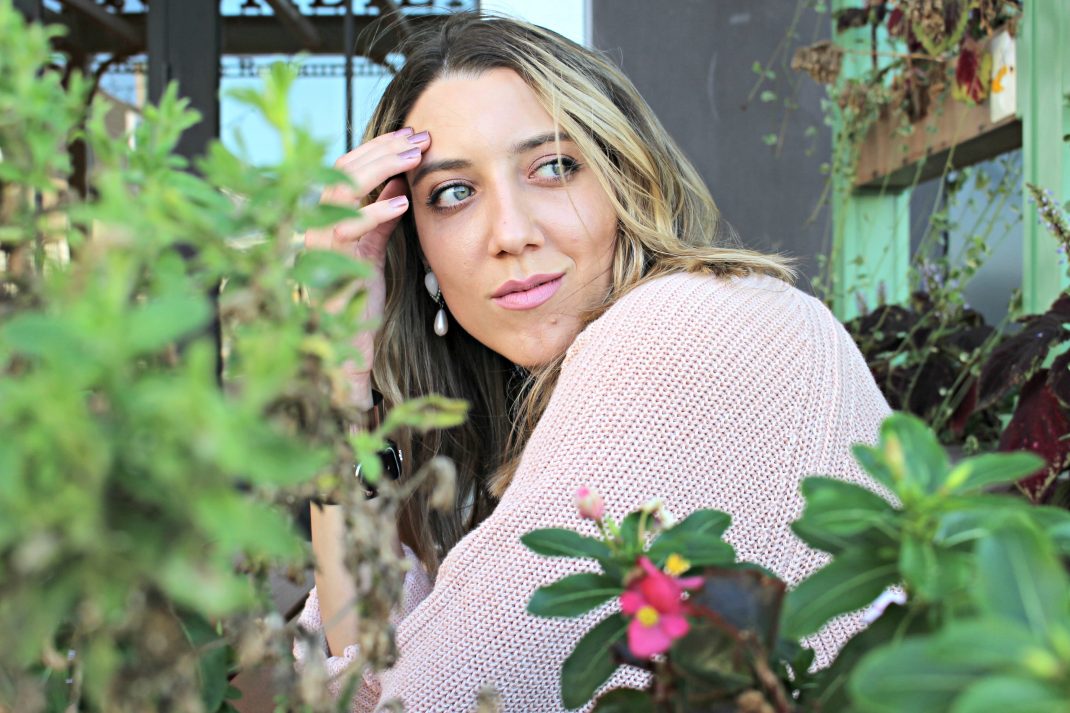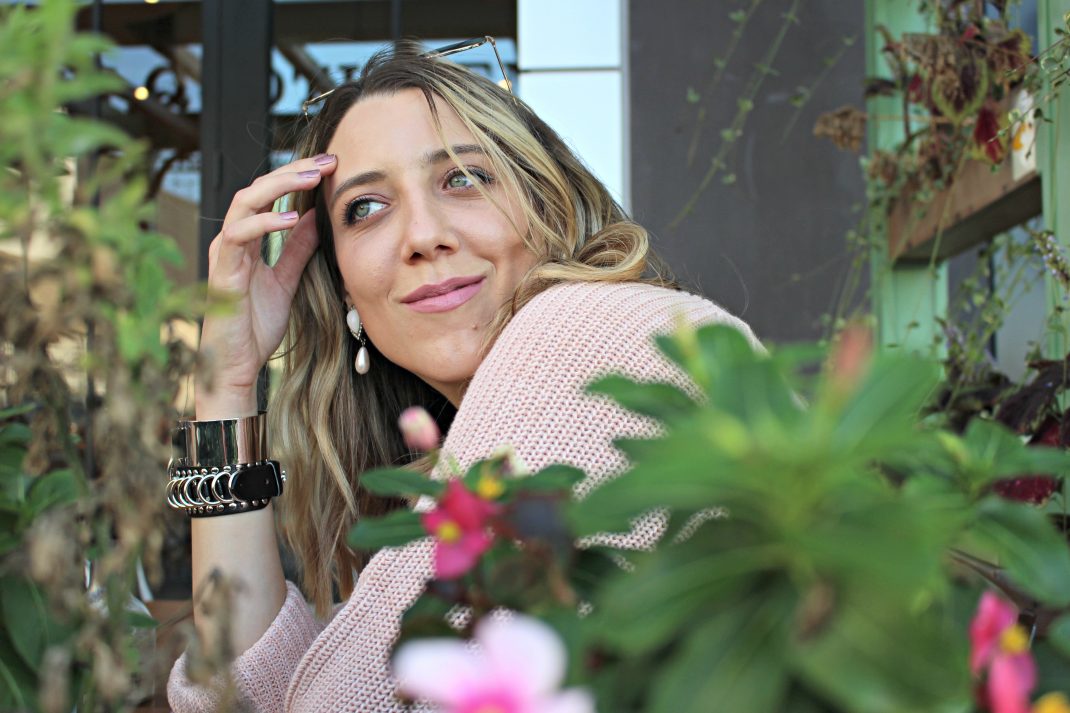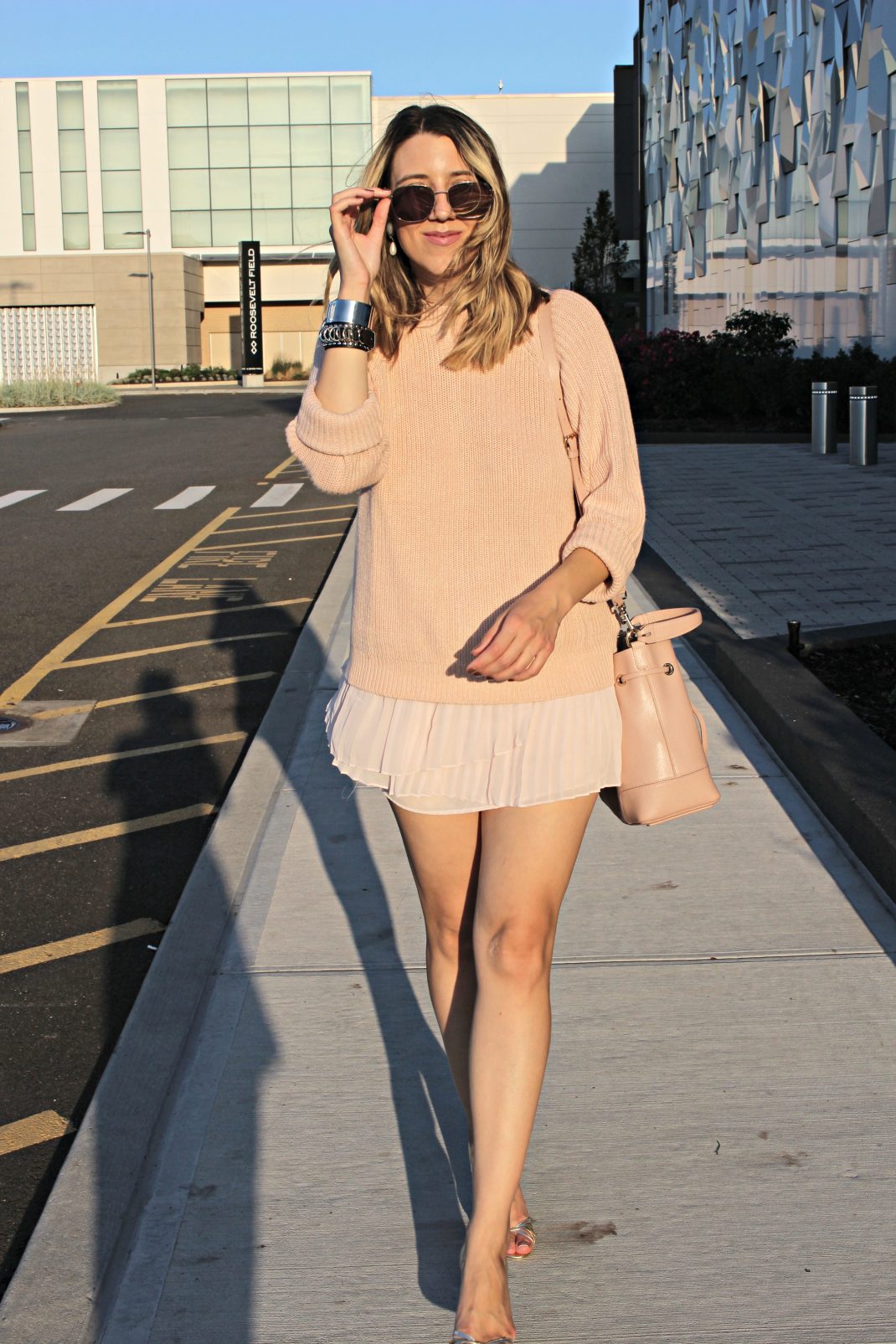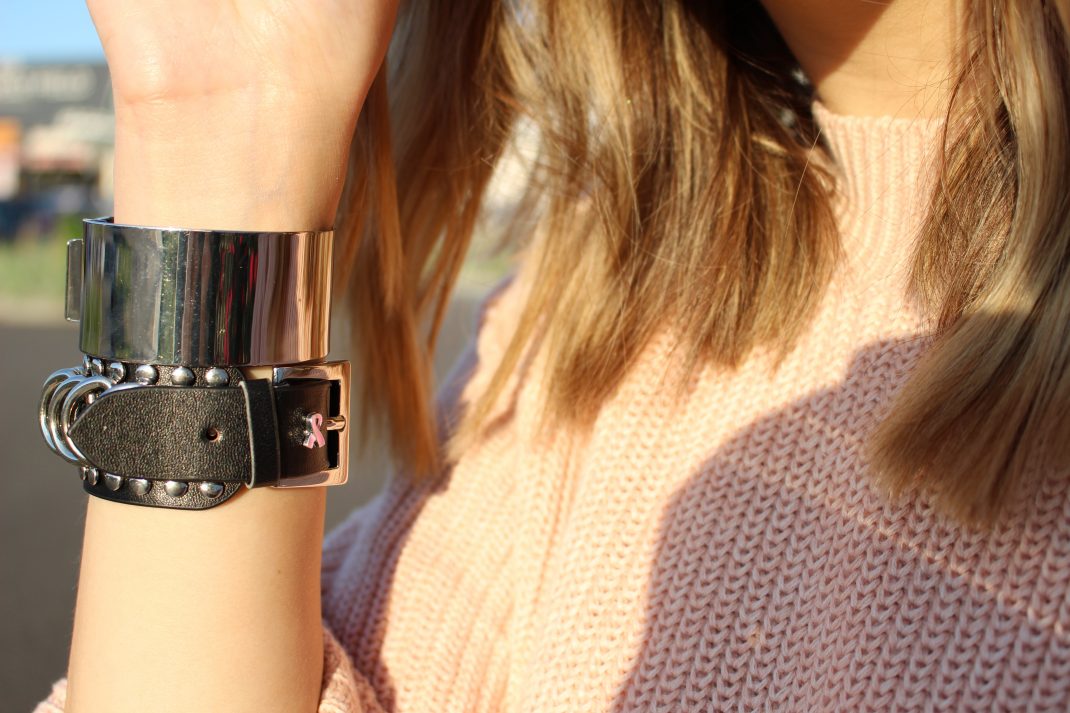 This little pink ribbon charm is by iPops. If you're interested in contributing to the cause in some way, this is one of the ways you can, because iPops is giving 10% of its sales to the cause. These charms are super cute and a perfect way to add that personal touch to your bracelet, watch, Apple Watch or Fitbit. All you have to do, is pop the iPops charm into the hole of your strap and voilà! You get to show your personality, fashion sense and support for a particular cause. These adorable charms come in single packs, double packs and triple packs and are made of a high-quality zinc alloy.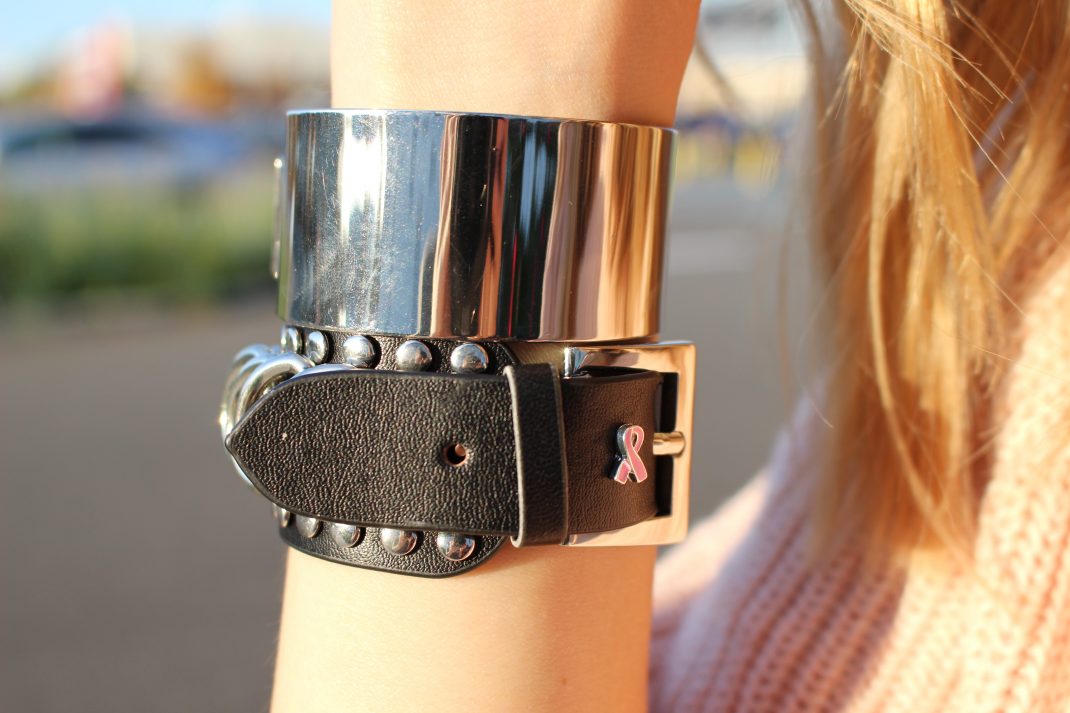 iPops charms are generally supposed to be worn on a strap of a watch, Apple Watch or Fitbit. I unfortunately don't happen to have any of these things. Well, yes, I do have a watch. However,  the one I own doesn't have a leather or rubber strap. It's completely made from metal. So, I've thought – why not try and find an alternative way to wear this adorable charm? Therefore, I've decided to pop one into the strap of my bracelet.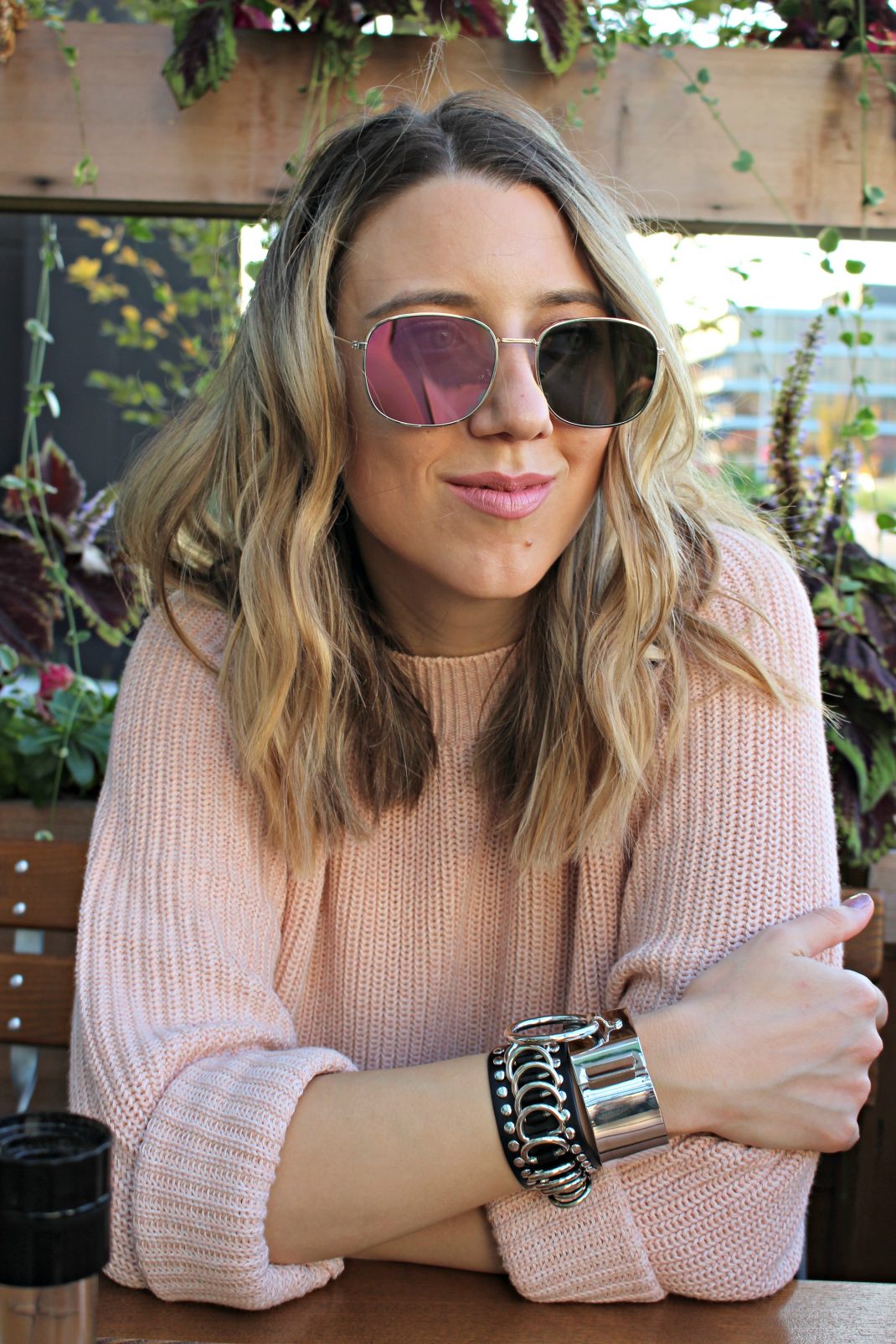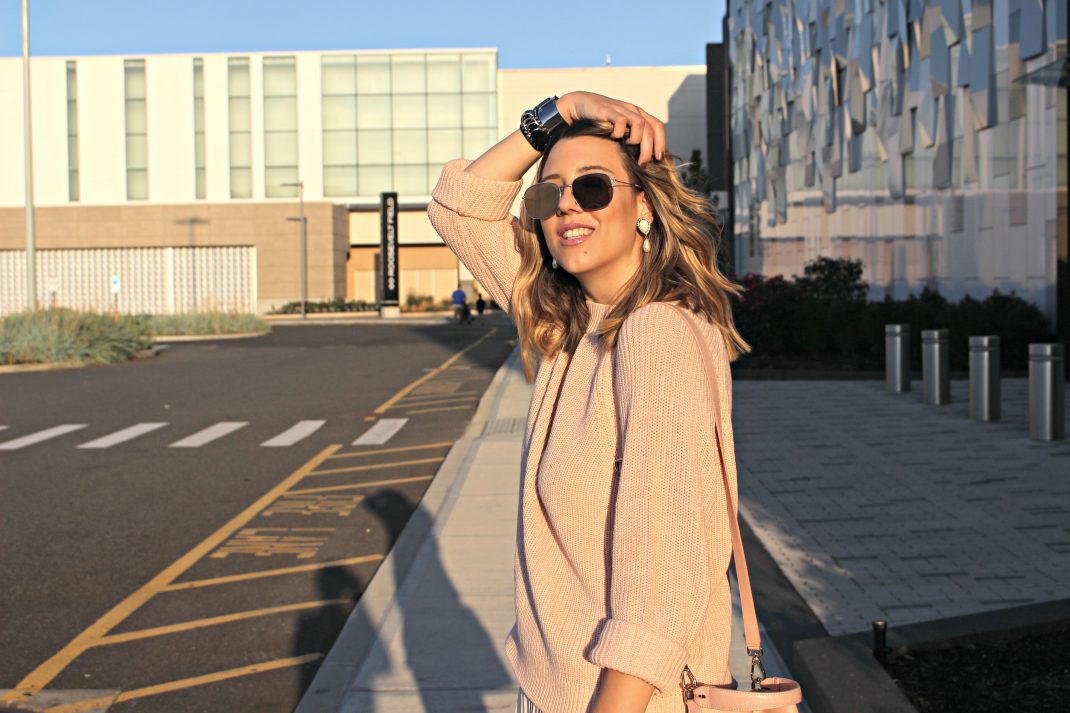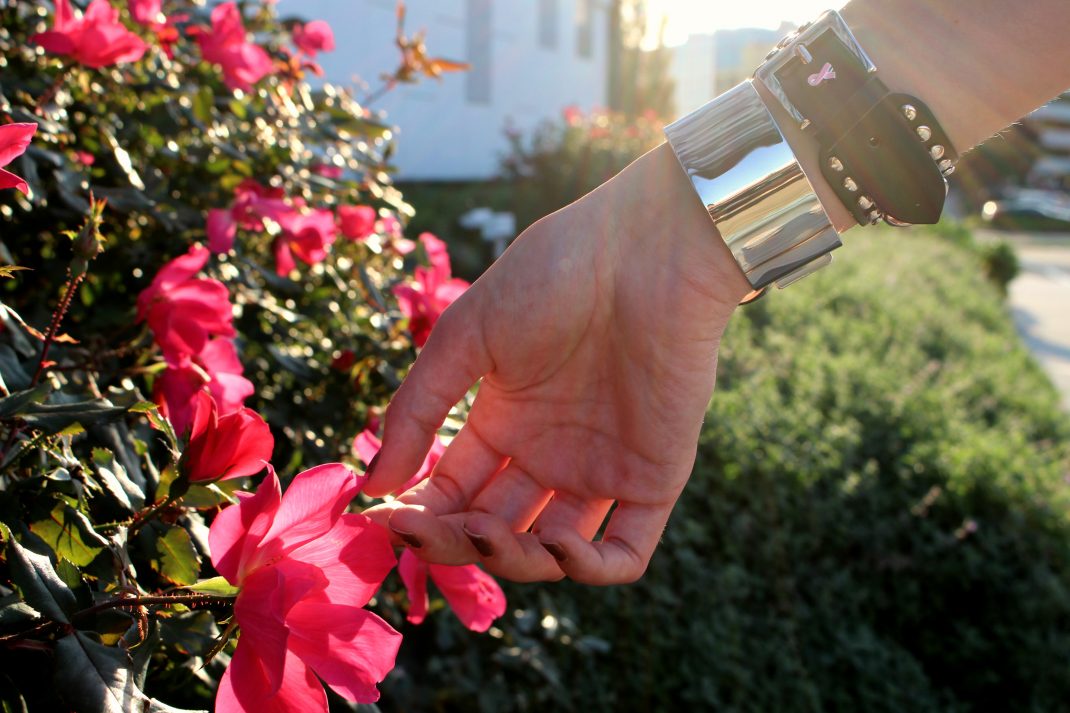 A little bit about iPops founder:
Lucy Simones was looking at her new watch one morning and a bright idea popped into her head: "What if I create a way to customize my watch? Could I make a watch a little more exciting? A little more ME?" She realized that most of us wear watches and FitBits every day, which makes it a bit more difficult to add more personal accessories like bracelets. It all started with a sudden realization that gave birth to a great idea and turned into a successful business.
With three kids and a wonderful husband, Simones was looking for a way to support her family without having to leave her home. She wanted to build a business she's proud of, make ends meet and hopefully buy a reliable handicap van for her son. With the growth of iPops, she hopes to teach her kids the power of a single idea and how their little ideas can become a big reality.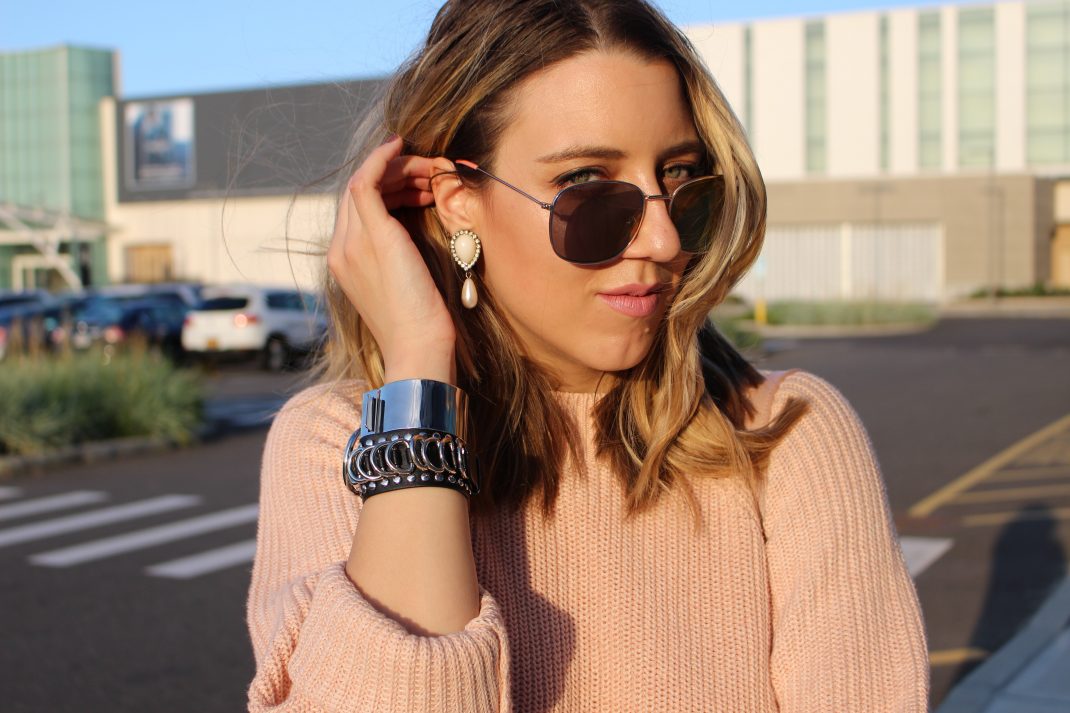 I've decided to complete the look with some metallic accessories. I really like the juxtaposition of a soft/feminine outfit and punk/edgy bracelets. It's definitely a romantic look with an edge.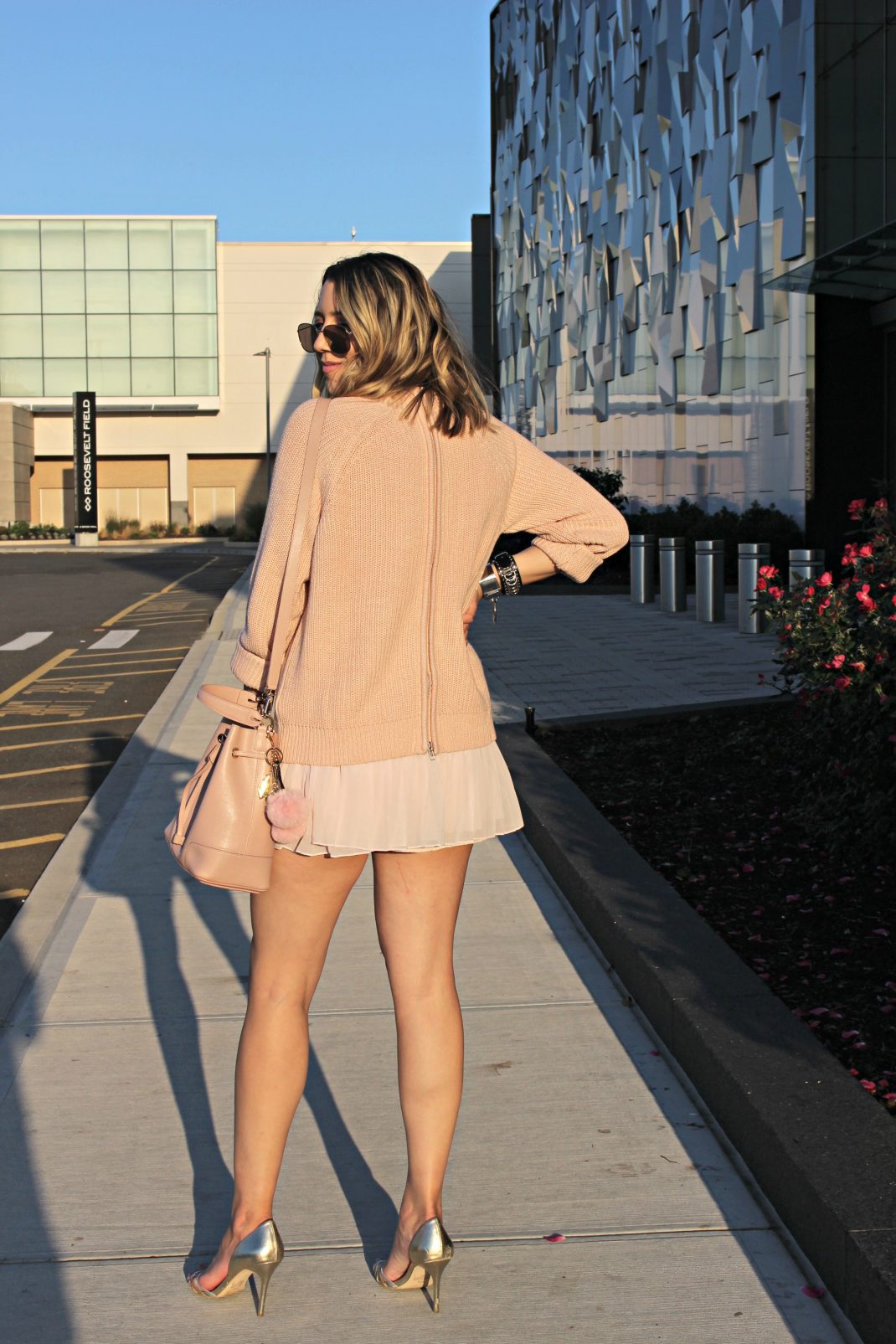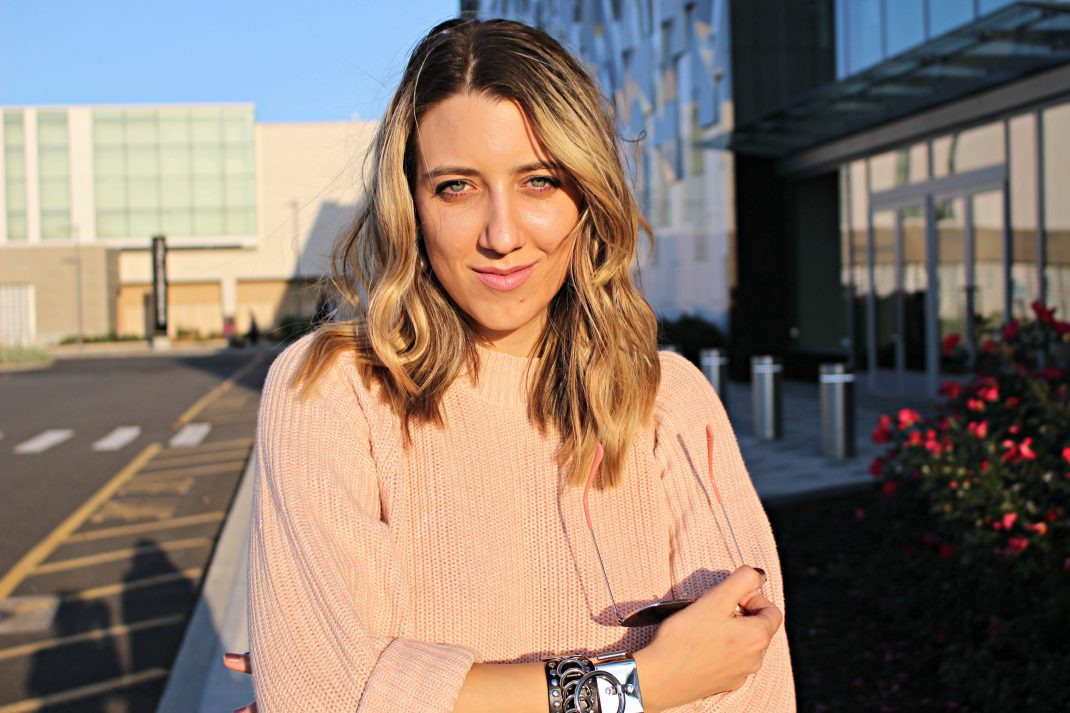 Sweater: H&M/Skirt: Topshop/Shoes: Badgley Mischka/Bag: Furla/Sunglasses: American Eagle Outfitters/Bracelets: Forever 21/Charm: iPops