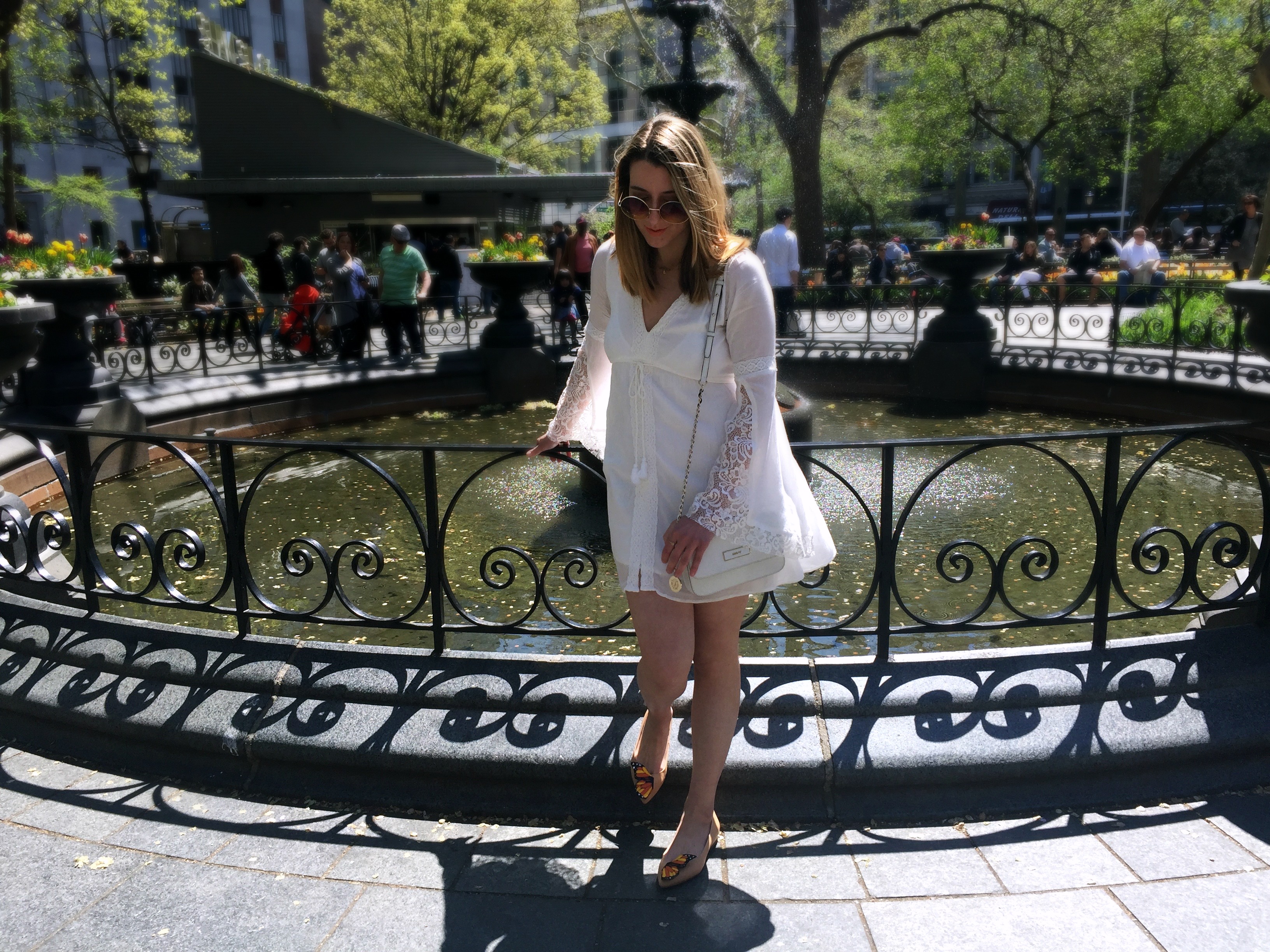 Sunny Stroll
Hello my dearest Stylegazers! Last Sunday, I've decided to go to the church, because let's be honest – all of us sometimes just need to stop, reflect and work on the spiritual aspect of our existence. You never know what you can find out about yourself, when you just quiet your mind and open up your heart. It was a lovely day, so I've decided to take a sunny stroll in the Madison Square Park. I adore this place; it's like an oasis in the middle of a concrete jungle. The flowers are in the full bloom, the birds are chirping, the sounds of the fountain water hitting the concrete and the rustling of the leaves are just so calming. And have I mentioned the puppies? The puppies are EVERYWHERE! This is probably closest to the utopia, I've ever been.
I've decided that the look for this occasion should be something soft, feminine and a bit ethereal. Therefore, I have paired this pretty bohemian Abercrombie & Fitch dress that I've bought a while ago, with these artsy Jeffrey Campbell butterfly flats to make me feel like a proper park pixie.
Haha.
Stay golden friends.
Zdravo najdraži Stylegazer-i! Prošle nedelje sam odlučila da odem u crkvu, zato što da budemo iskreni – svi mi ponekad moramo da se zaustavimo, napravimo obzervaciju i poradimo na spiritualnom aspektu našeg postojanja. Nikada ne znaš šta ćeš otkriti o sebi, kada samo utišaš um i otvoriš srce. Bio je to lijep dan, pa sam odlučila da prošetam kroz Madison Square Park. Obožavam ovo mijesto; ono je poput oaze usred betonske džungle. Cvijeće je u punom cvatu, ptičice cvrkuću, zvukovi vode iz fontane dok udara beton i šuštanje lišća su tako opuštajući. I da li sam pomenula pse? Psi su SVUDA! Ovo je najvjerovatnije najbliže utopiji, što sam ikad bila.
Odlučila sam da bi outfit za ovu priliku trebao da bude nešto što je nježno, ženstveno i lepršavo. Zbog toga sam iskombinovala lijepu boemsku haljinu iz Abercrombie & Fitch-a koju sam kupila prošle godine sa Jeffrey Campbell leptir baletankama, da bih se osjećala kao prava vila u parku.
Haha.
Ostanite vjerodostojni sebi prijatelji.
XOXO,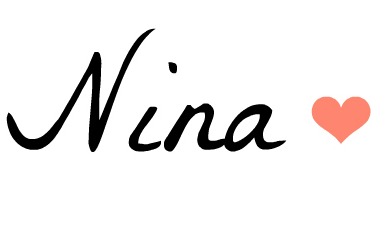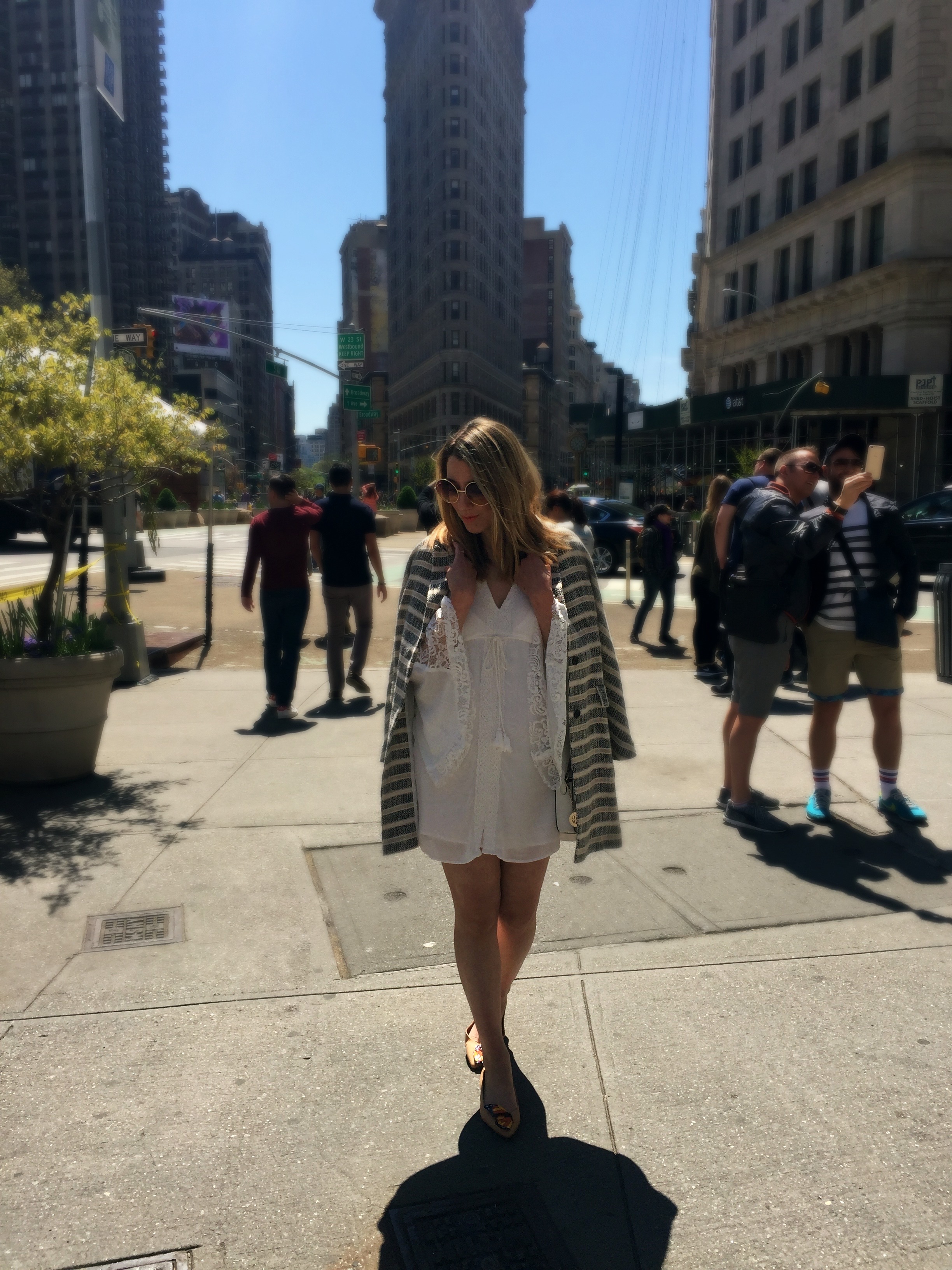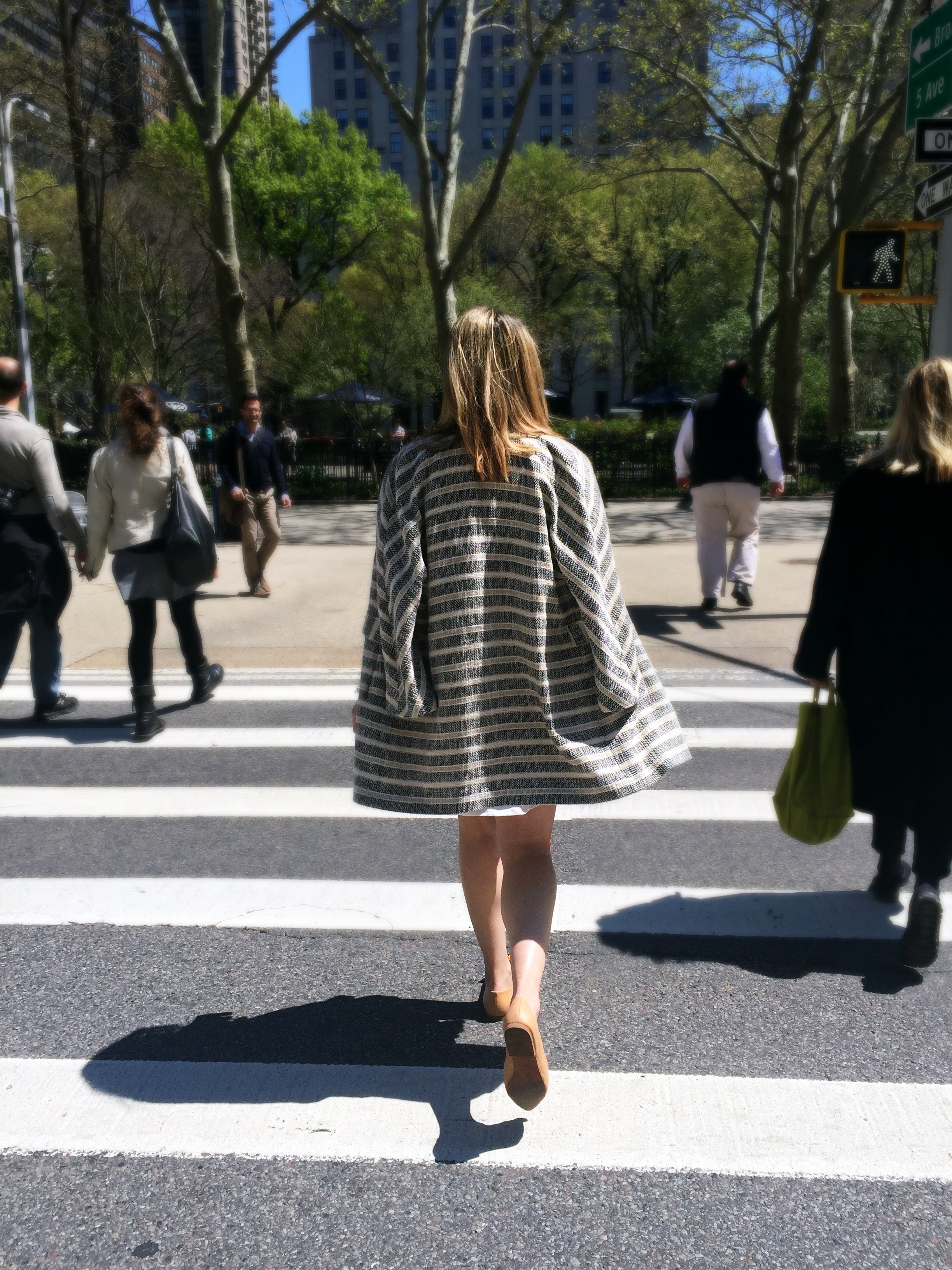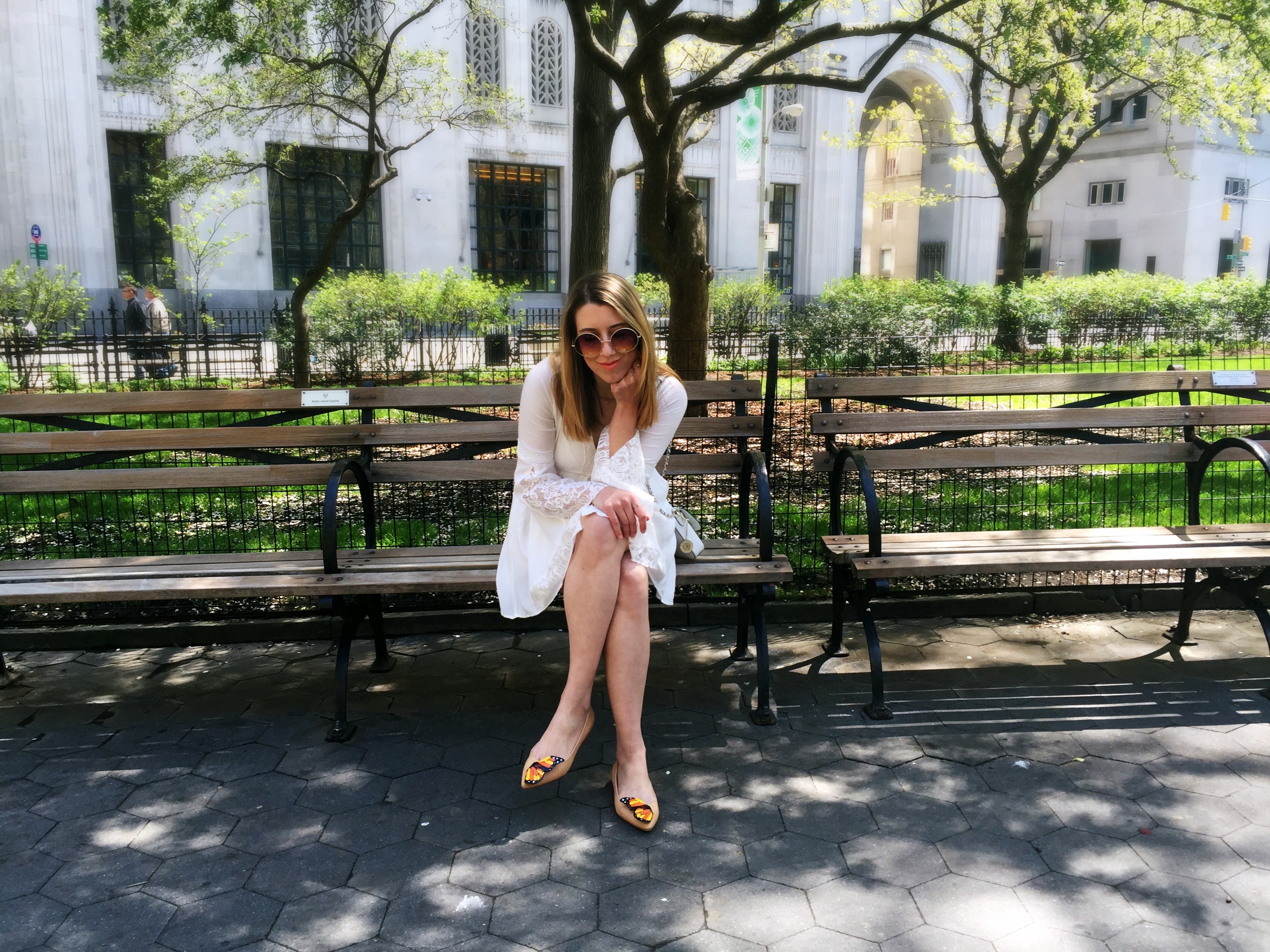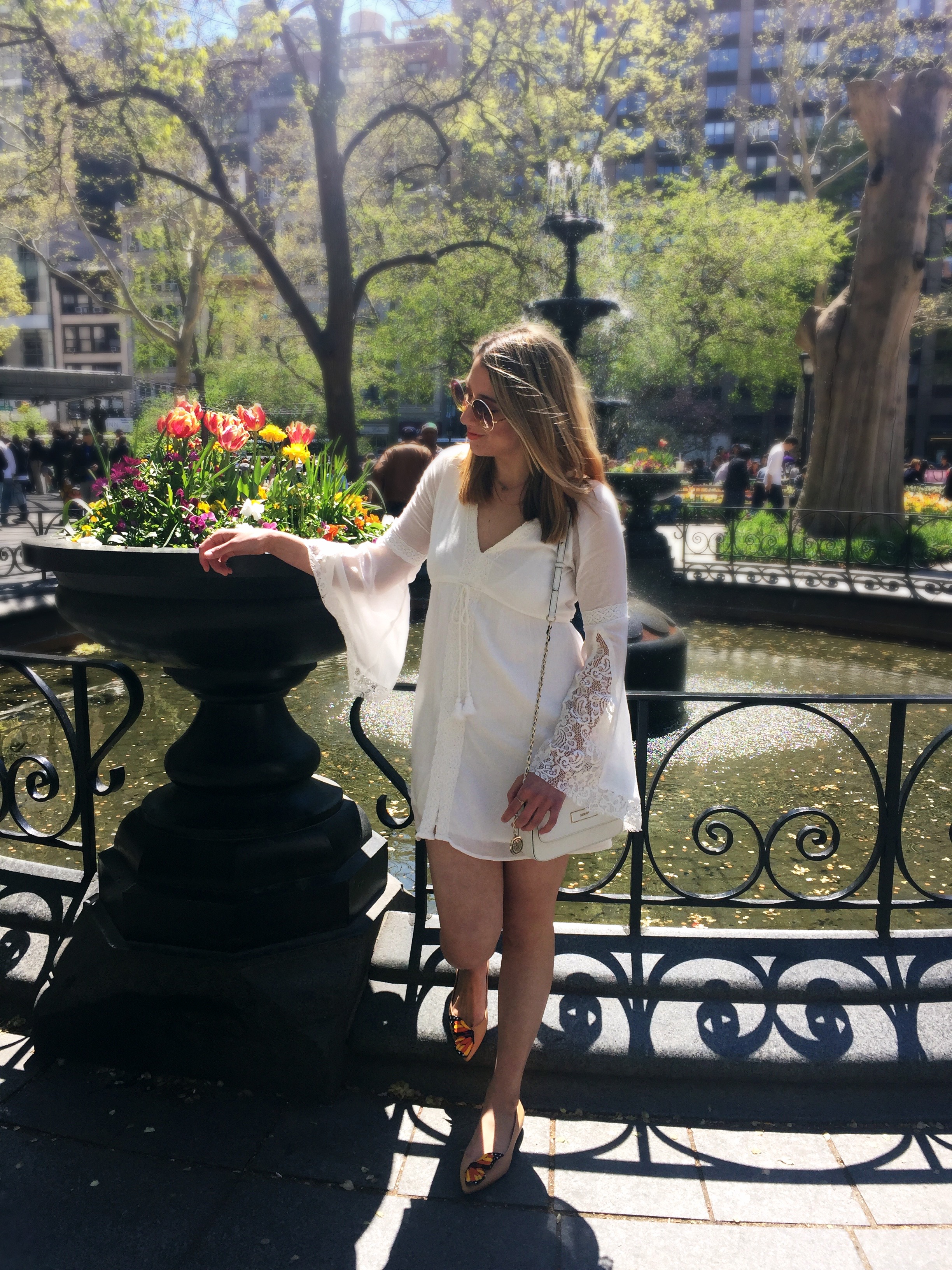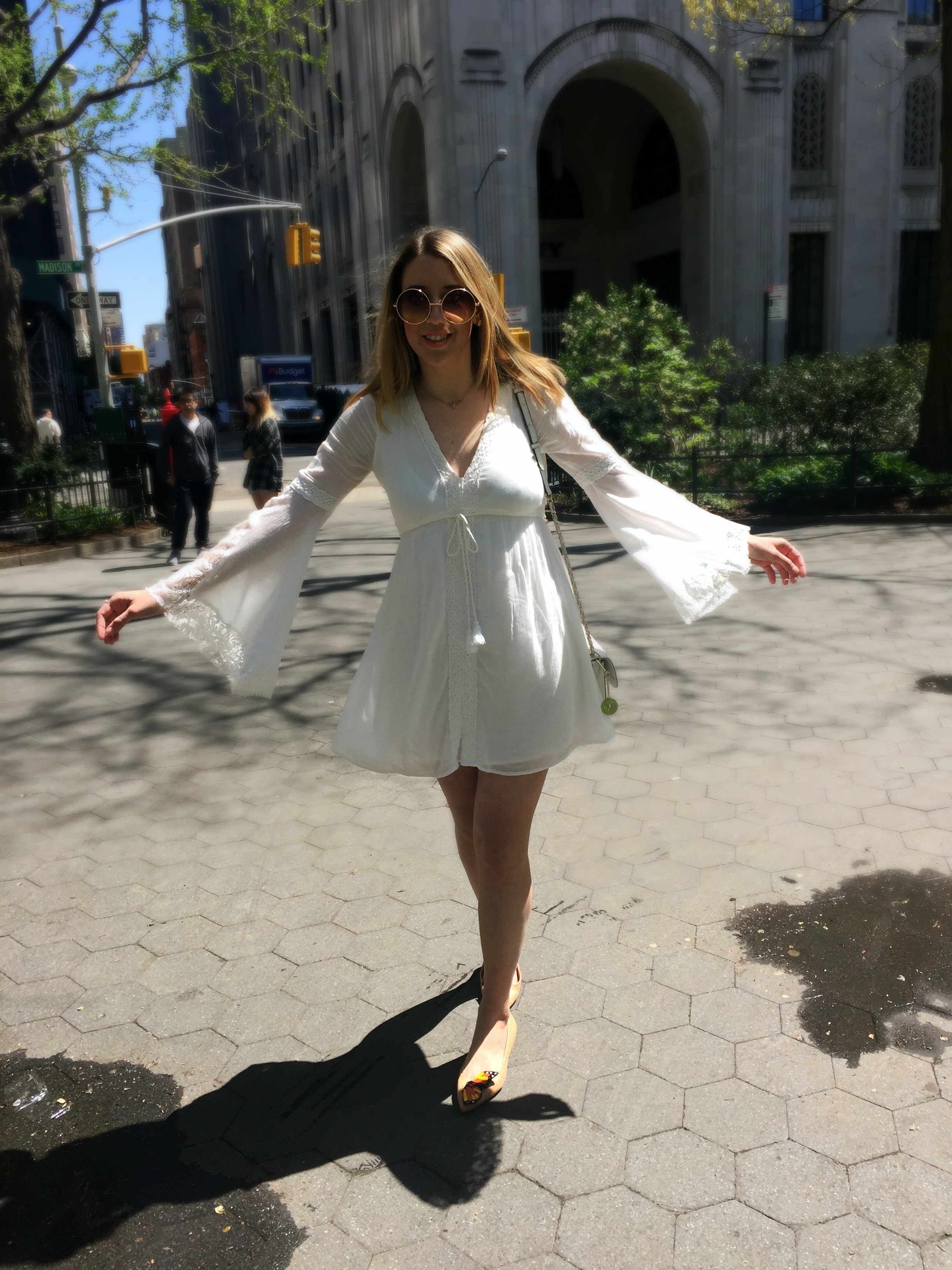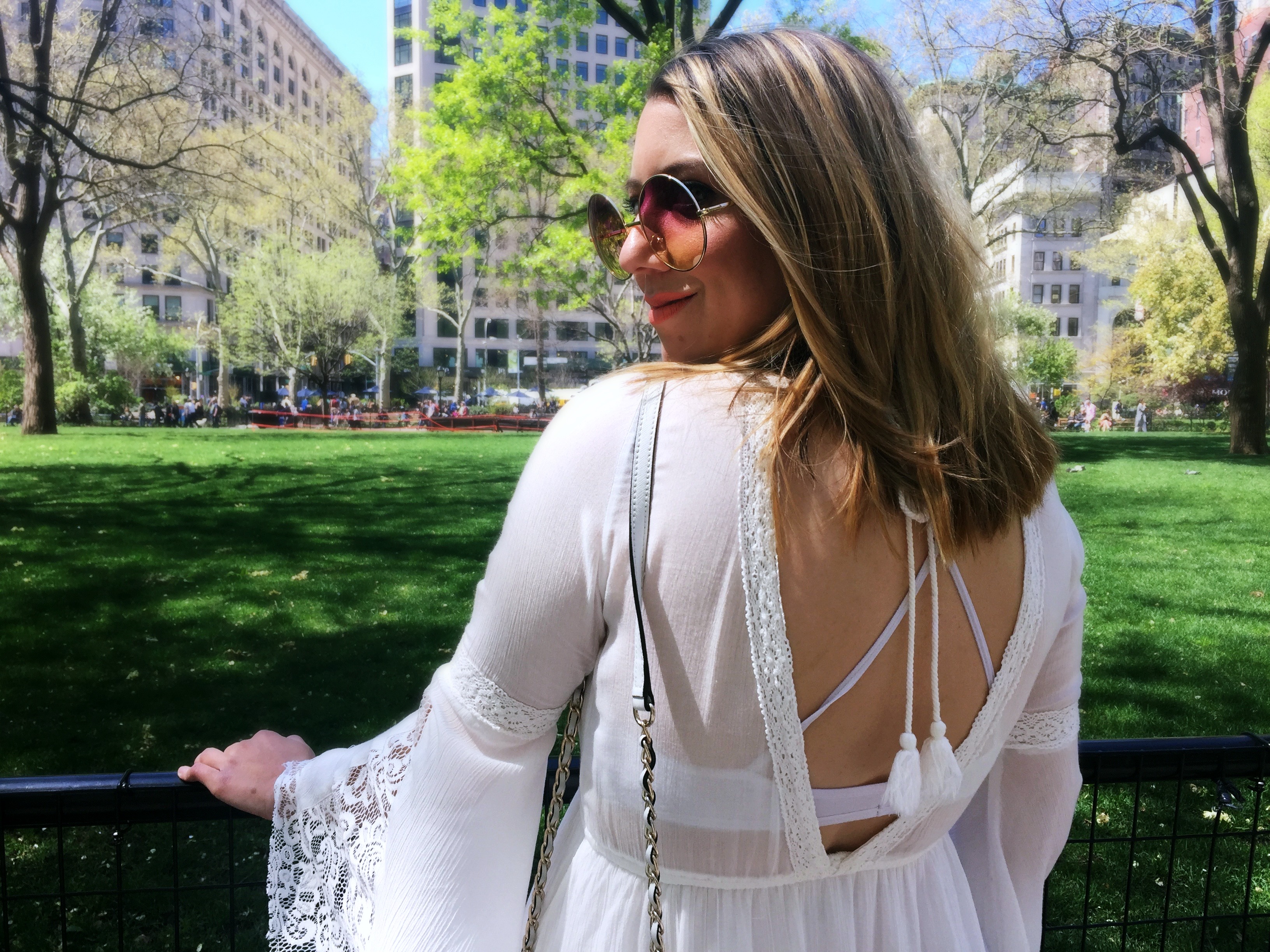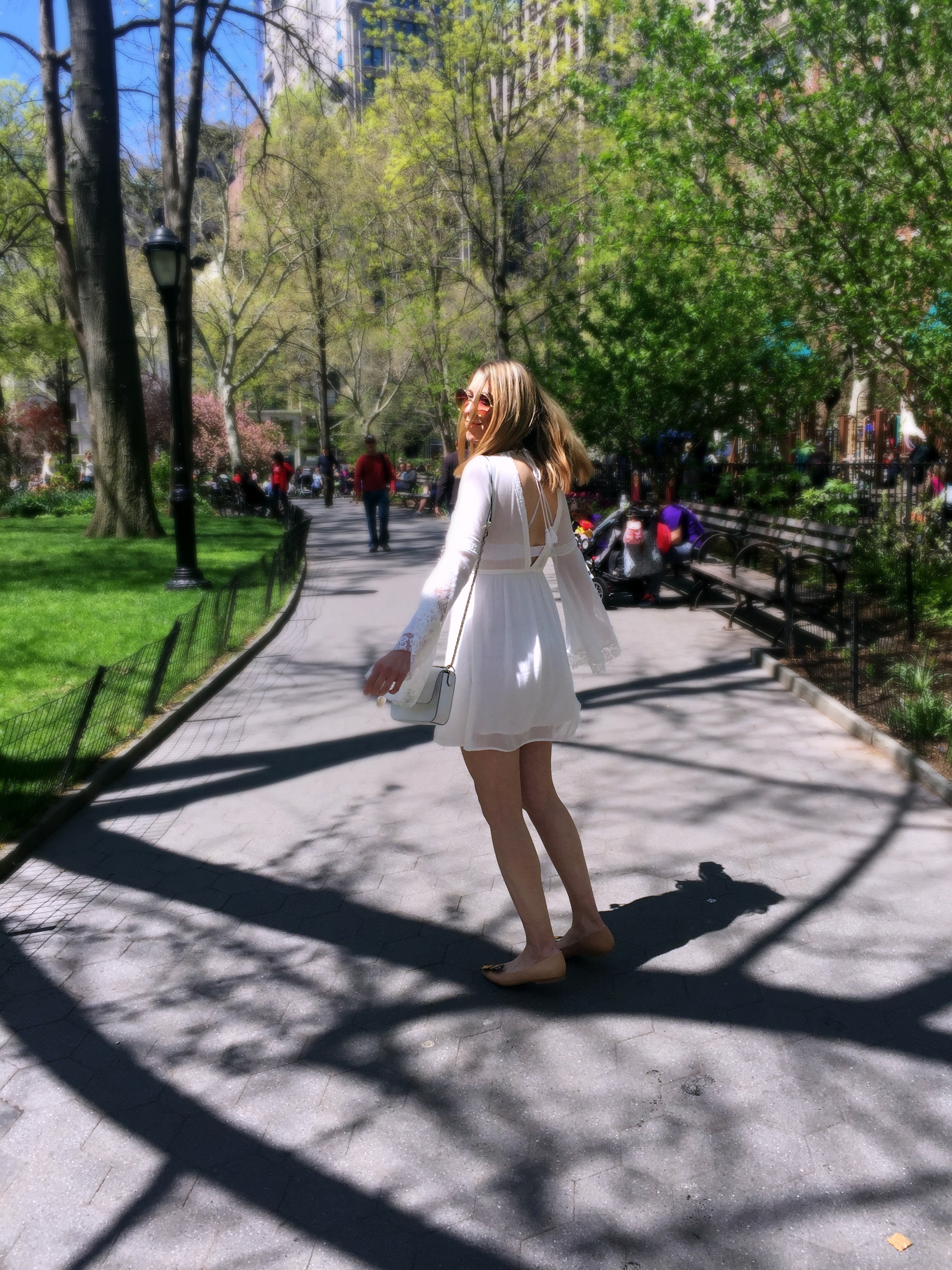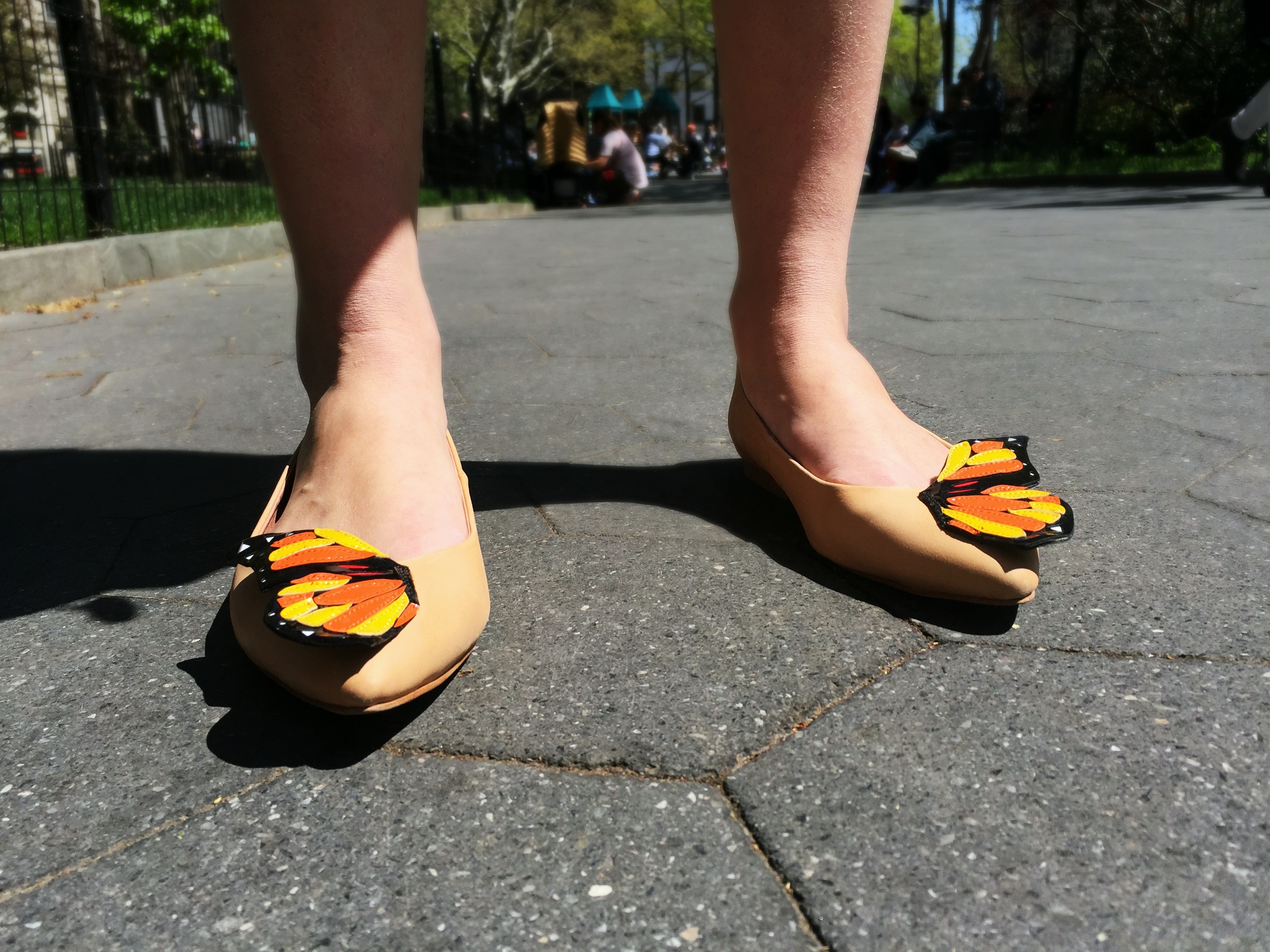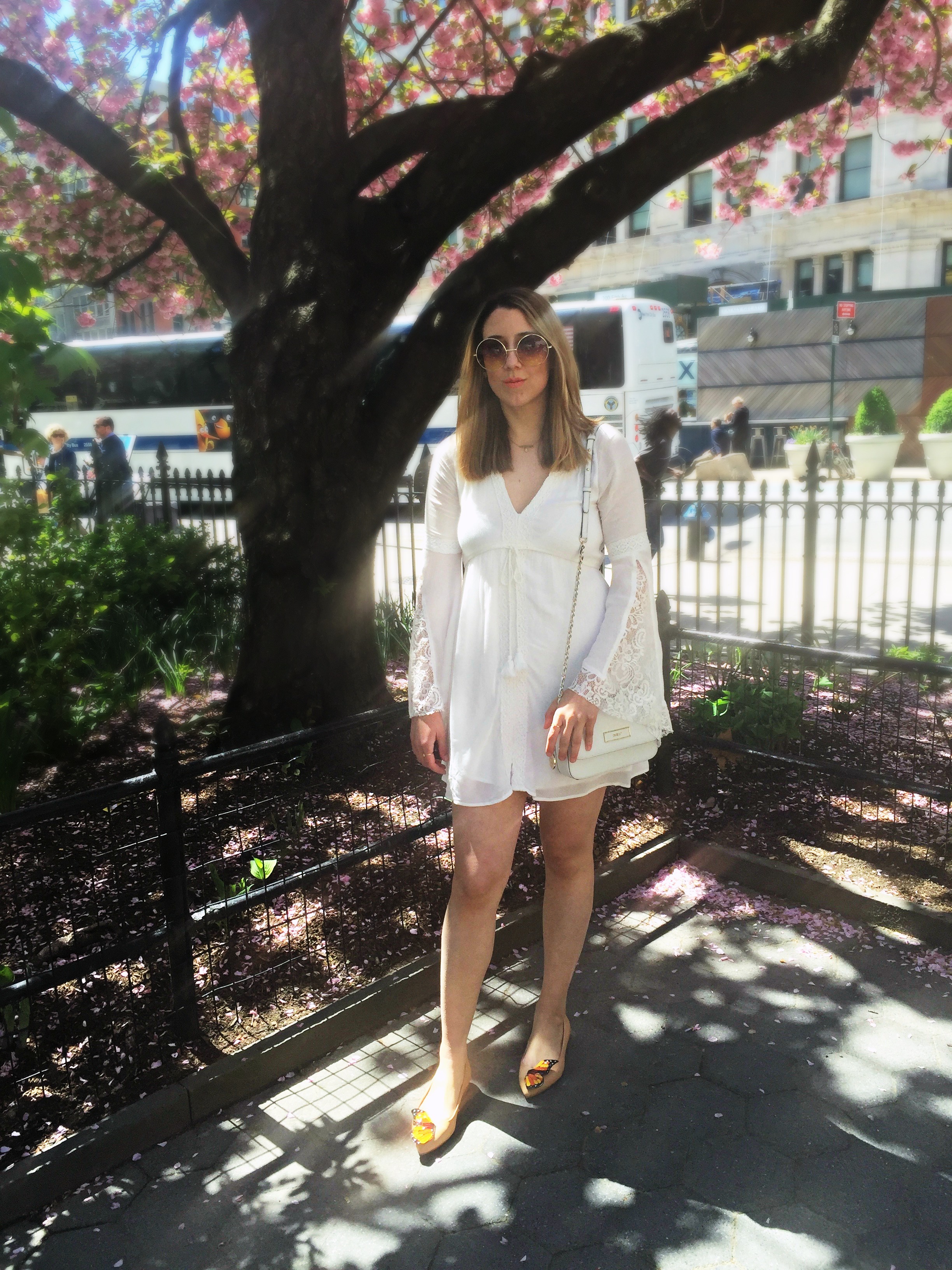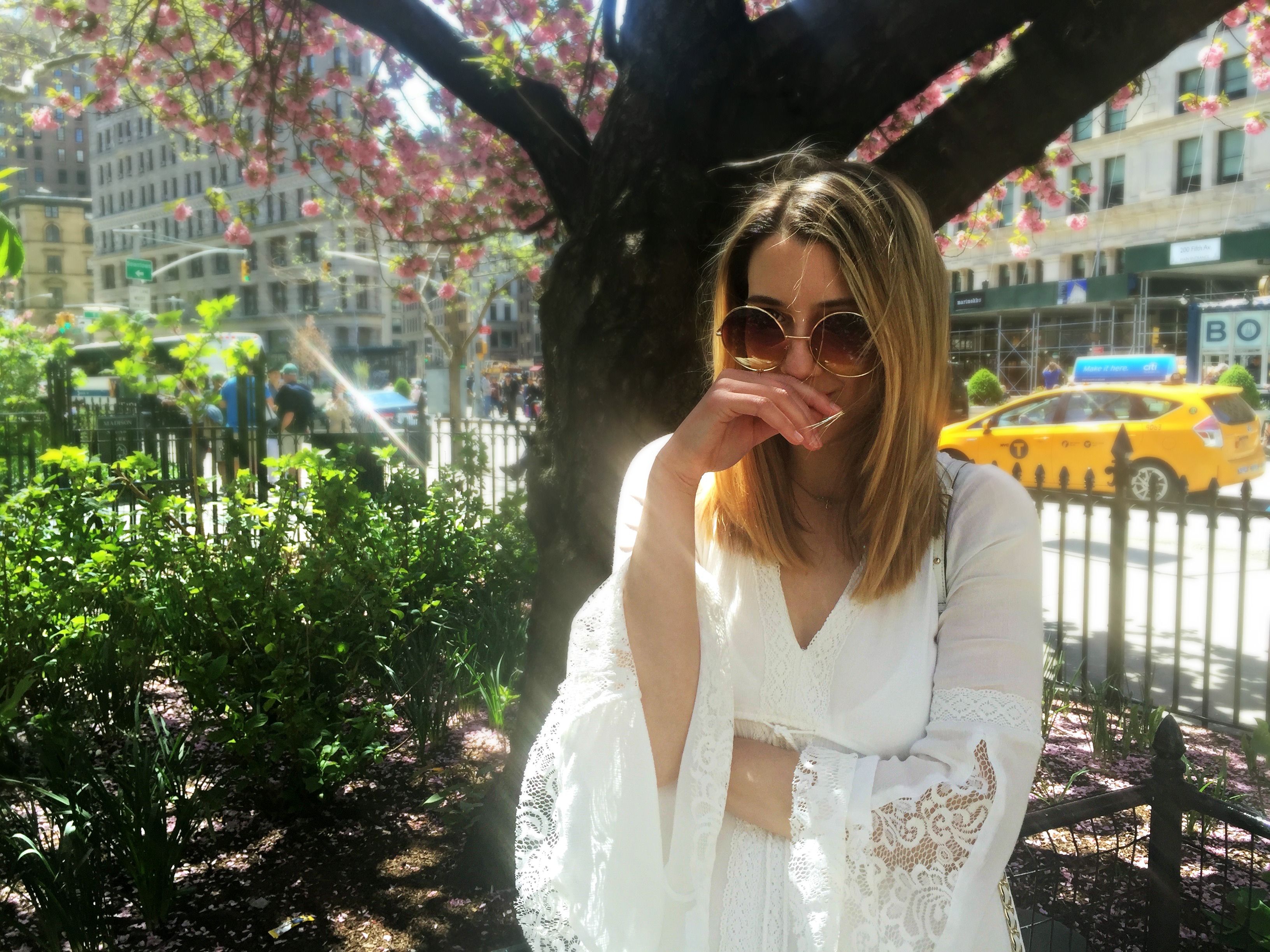 Dress: Abercrombie & Fitch / Shoes: Jeffrey Campbell / Coat: Zara