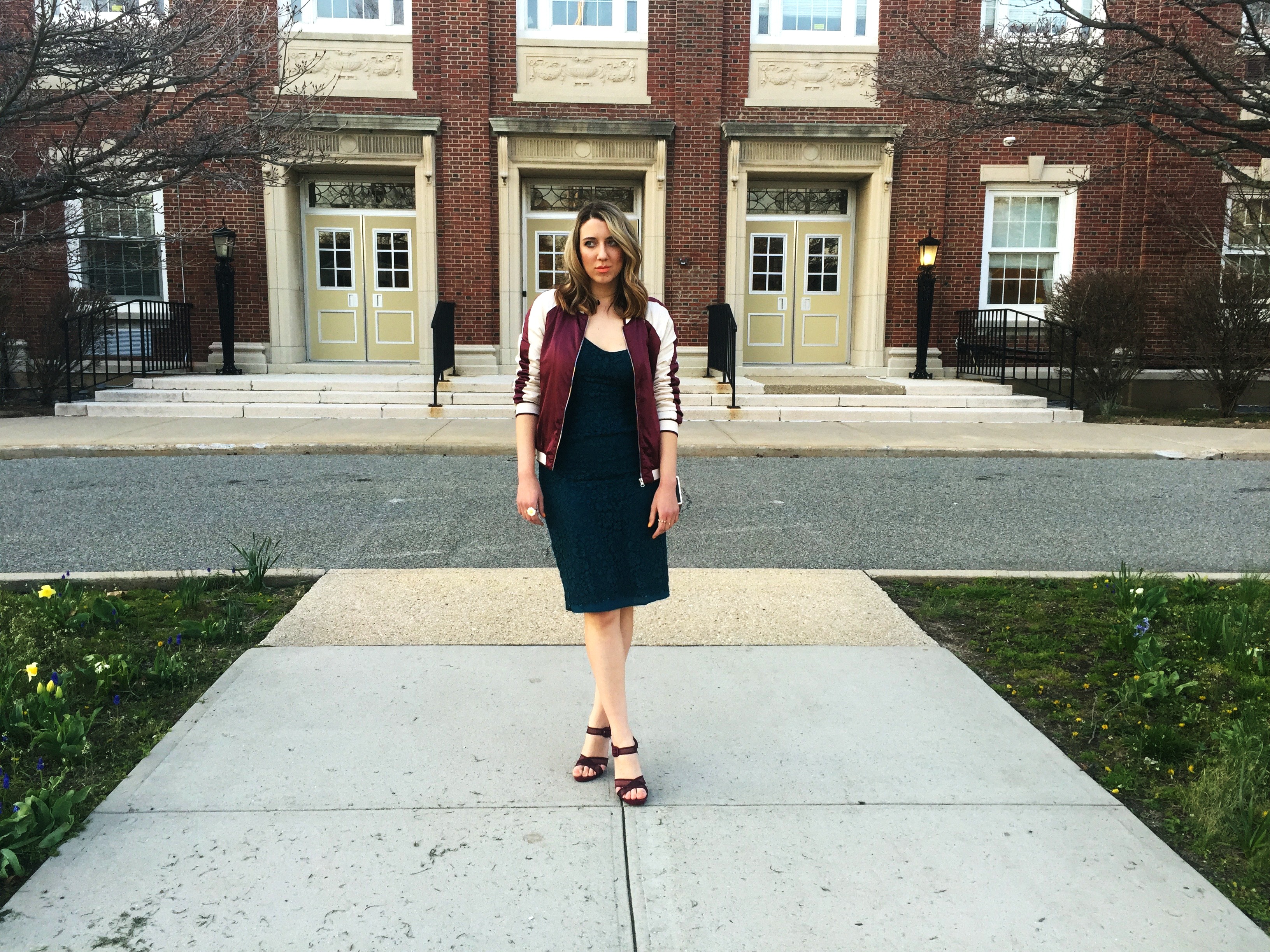 Thursday Teal
My fellow Stylegazers! Hi, hello, how you doin'? Thursday is such a weird day, don't you think? It's like – the weekend is sooooo close, but not really. It's like winning a second place in the competition – you're kind of perplexed. At the same time you're glad that you didn't win the third place, but then again the first place was just so close that it kills you. That's how I feel about Thursdays. Sometimes they're tolerable; sometimes they just suck my soul out through a straw. But you know what? Thursdays are still better than Mondays. Don't even get me started on that one. I guess I'll stomach it… Also, the fact that Beyoncé's first athleisure line "Ivy Park" hits the stores today makes it all that tolerable. So, yay for that!
Today's outfit is pretty much a physical manifestation of Thursday. Kinda confused, but then again kinda cohesive. I tried to stir up things a little by mixing pieces that generally might not go together (like a sporty jacket with an evening dress) and hope for the best.
Dragi Stylegazer-i! Zdravo, kako ste, šta se radi? Četvrtak je tako čudan dan, zar ne mislite? Kao otprilike – vikend je takooooo blizu, ali ne baš. Osjećaj je kao da ste osvojili drugo mjesto u takmičenju – pomalo ste zbunjeni. U isto vrijeme vam je drago što niste završili na treće mijesto, ali isto tako vas ubija što je prvo bilo tako blizu. Tako se ja osjećam što se tiče četvrtaka. Nekad su tolerantni; nekad imam osjećaj da mi sisaju dušu kroz slamku. Ali znate šta? Četvrtci su ipak bolji od ponedeljaka. Ne želim čak ni da pominjem te. Tako da – provarit ću… Takođe, činjenica da Beyoncé-ina prva atletska linija "Ivy Park" izlazi danas, čini današnji dan lakšim za tolerisati. Tako da, yay za to!
Današnji outfit je fizička manifestacija četvrtka. Pomalo zbunjen, ali takođe i pomalo skladan. Pokušala sam malo da učinim stvari interesantnijim, mješajući komade koji generalno i ne idu zajedno (kao sportska jakna i večernja haljina) i nadajući se najboljem.
XOXO,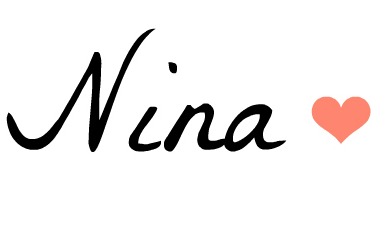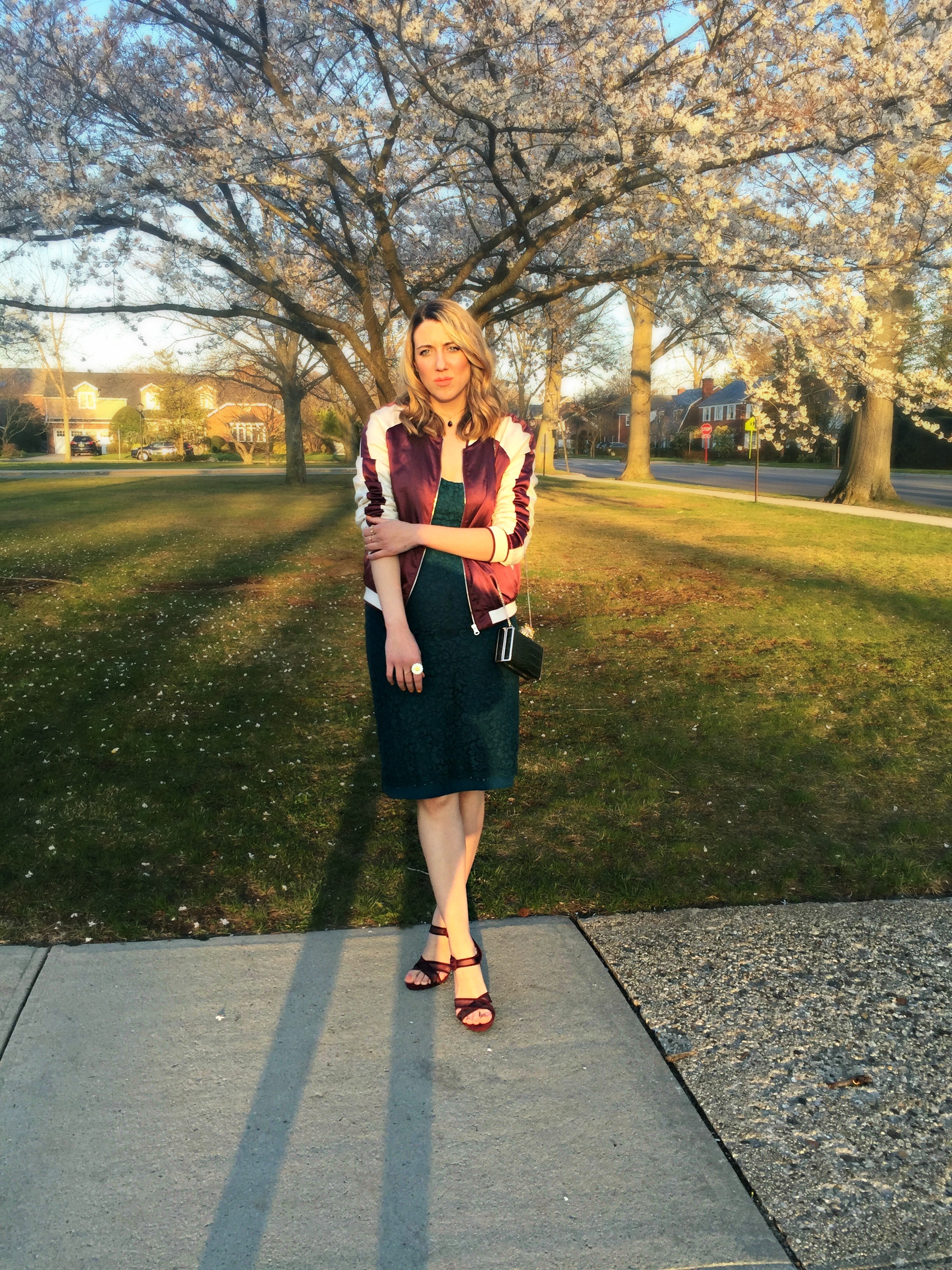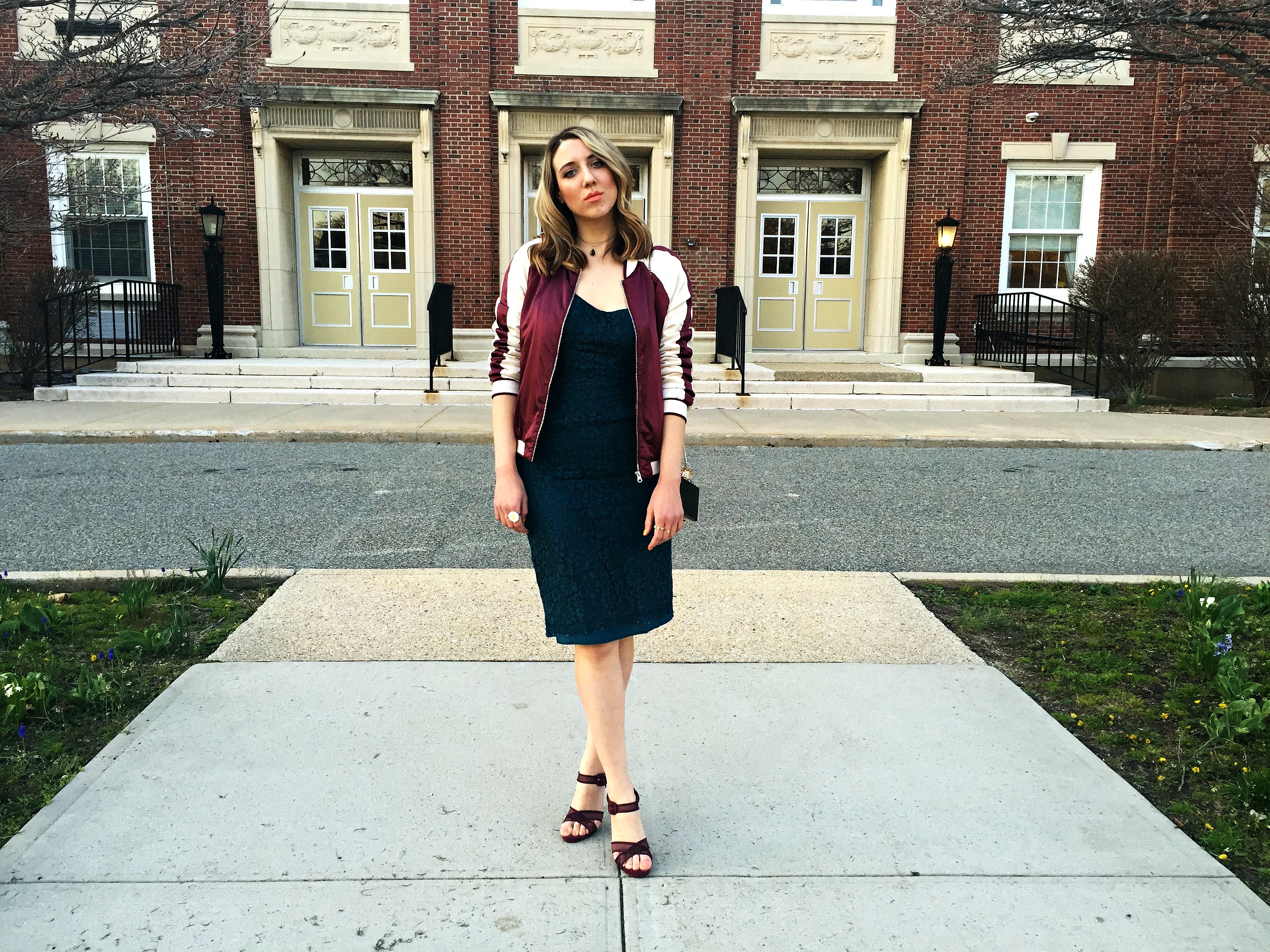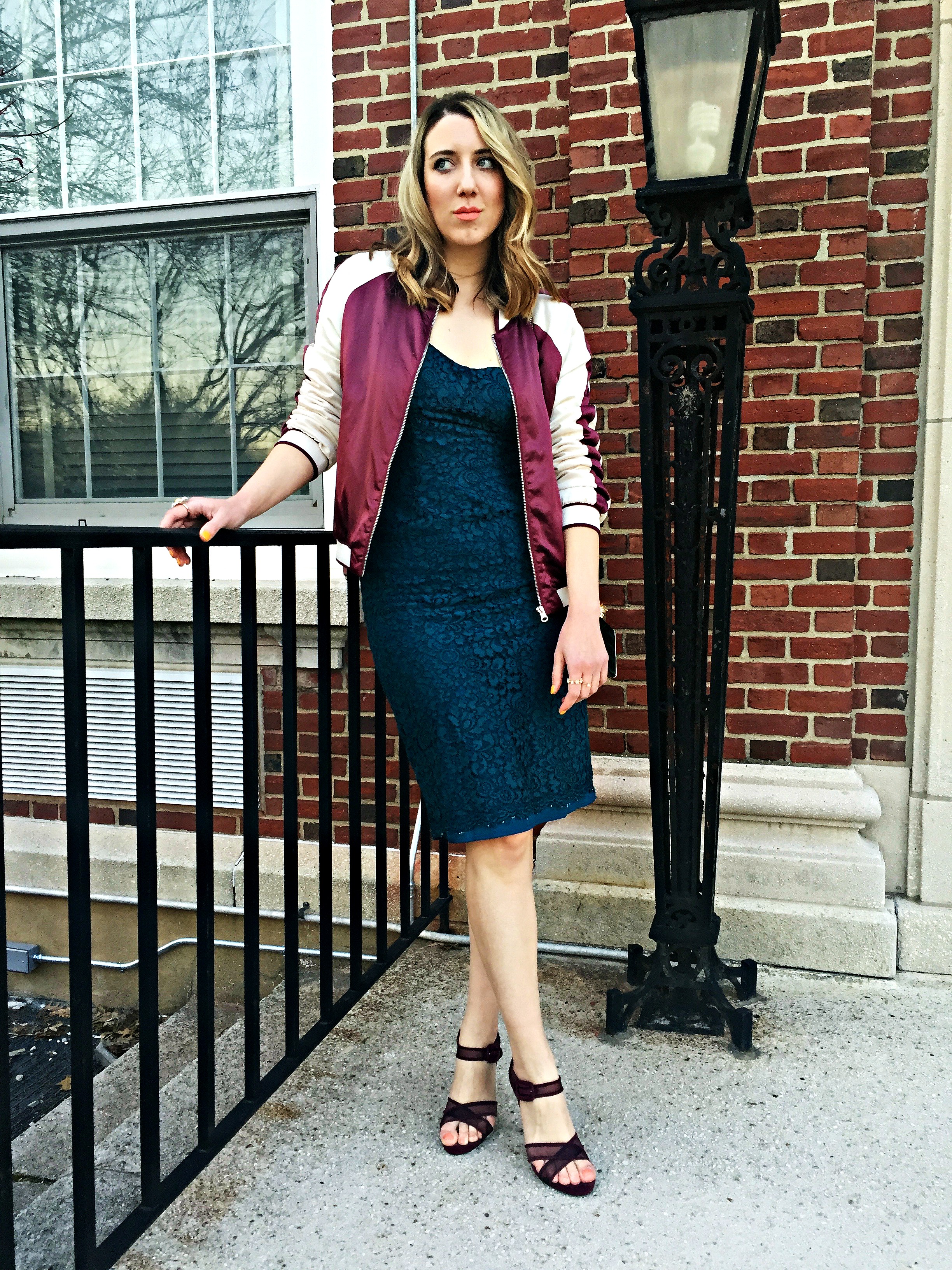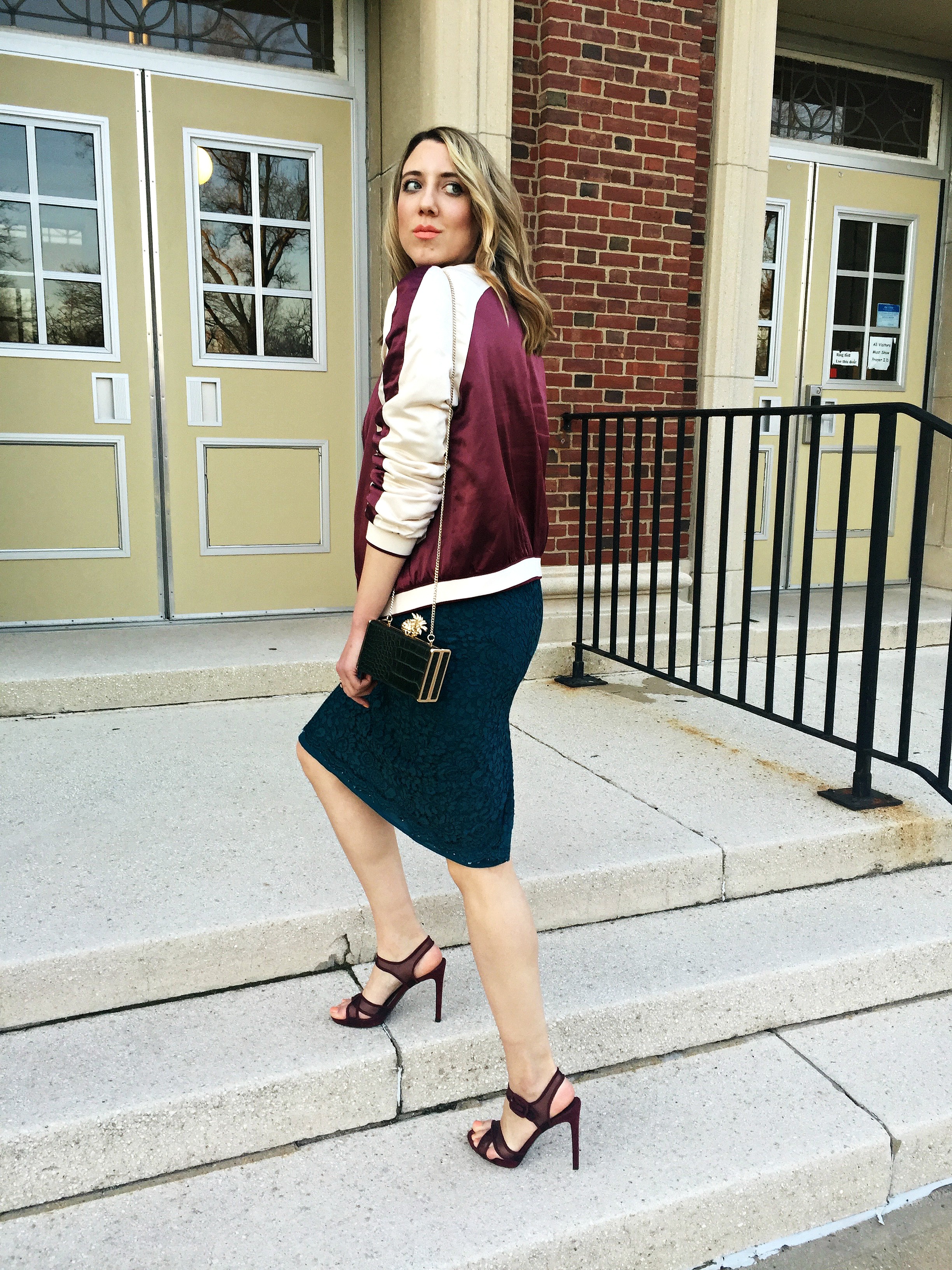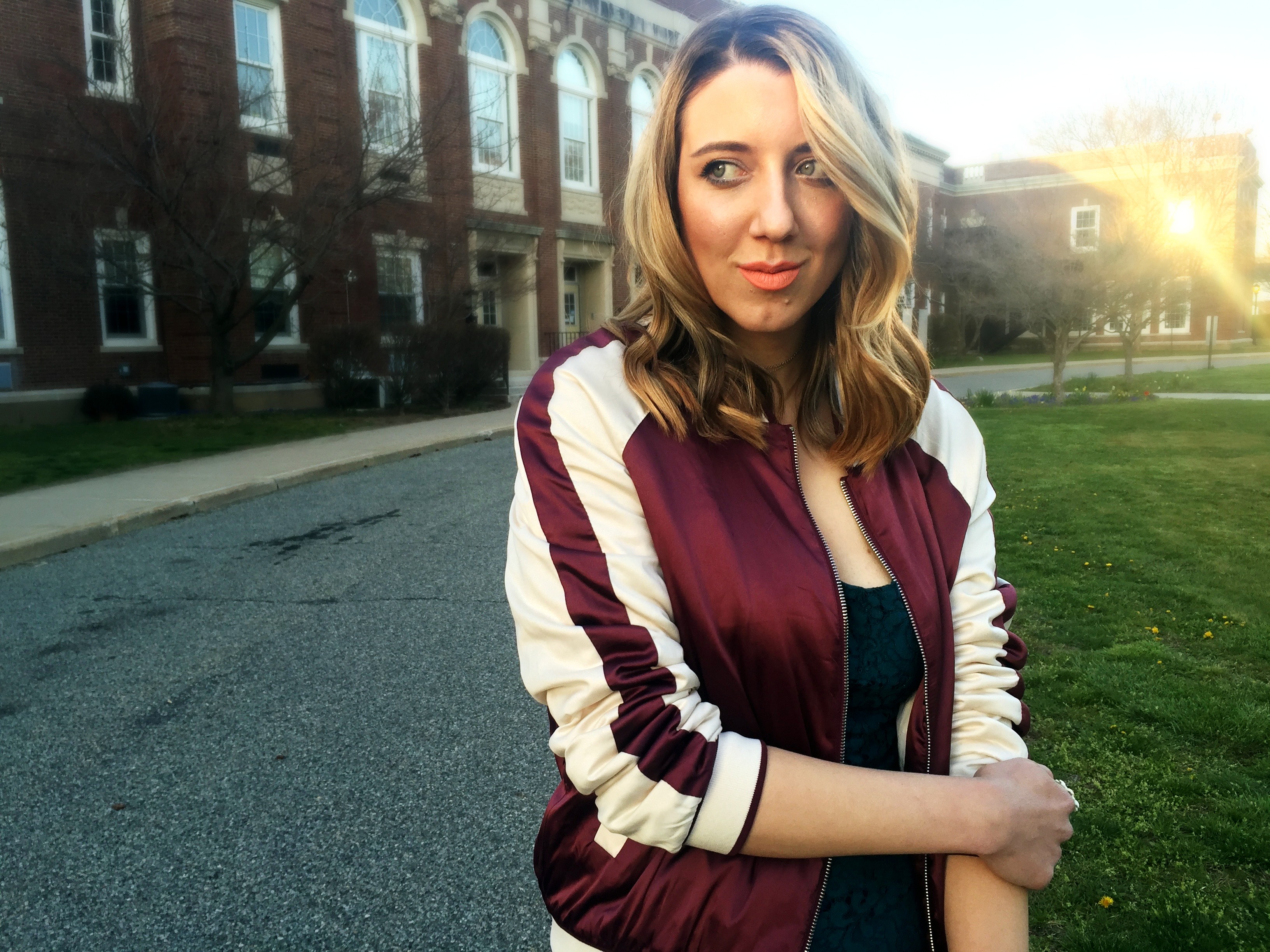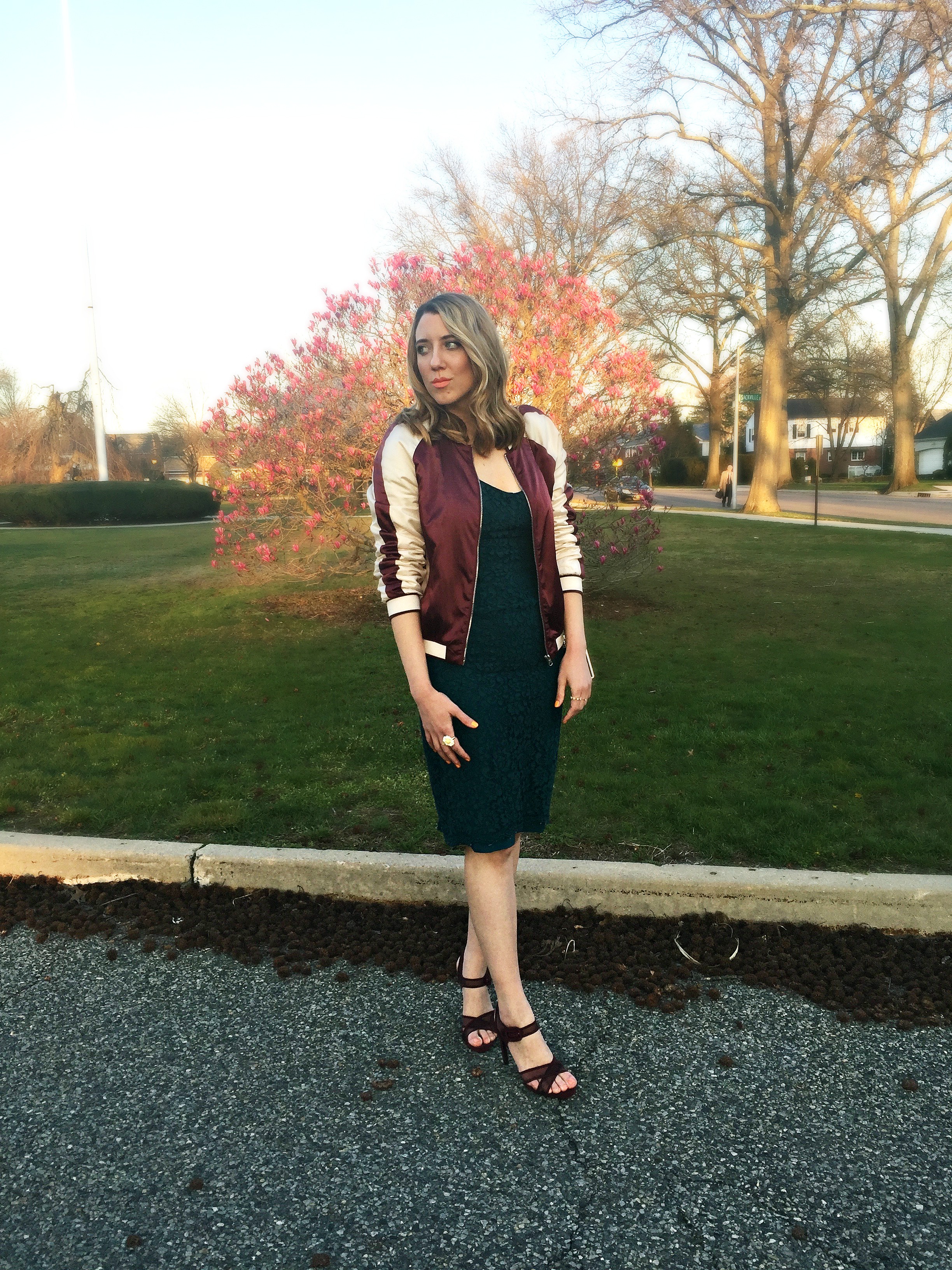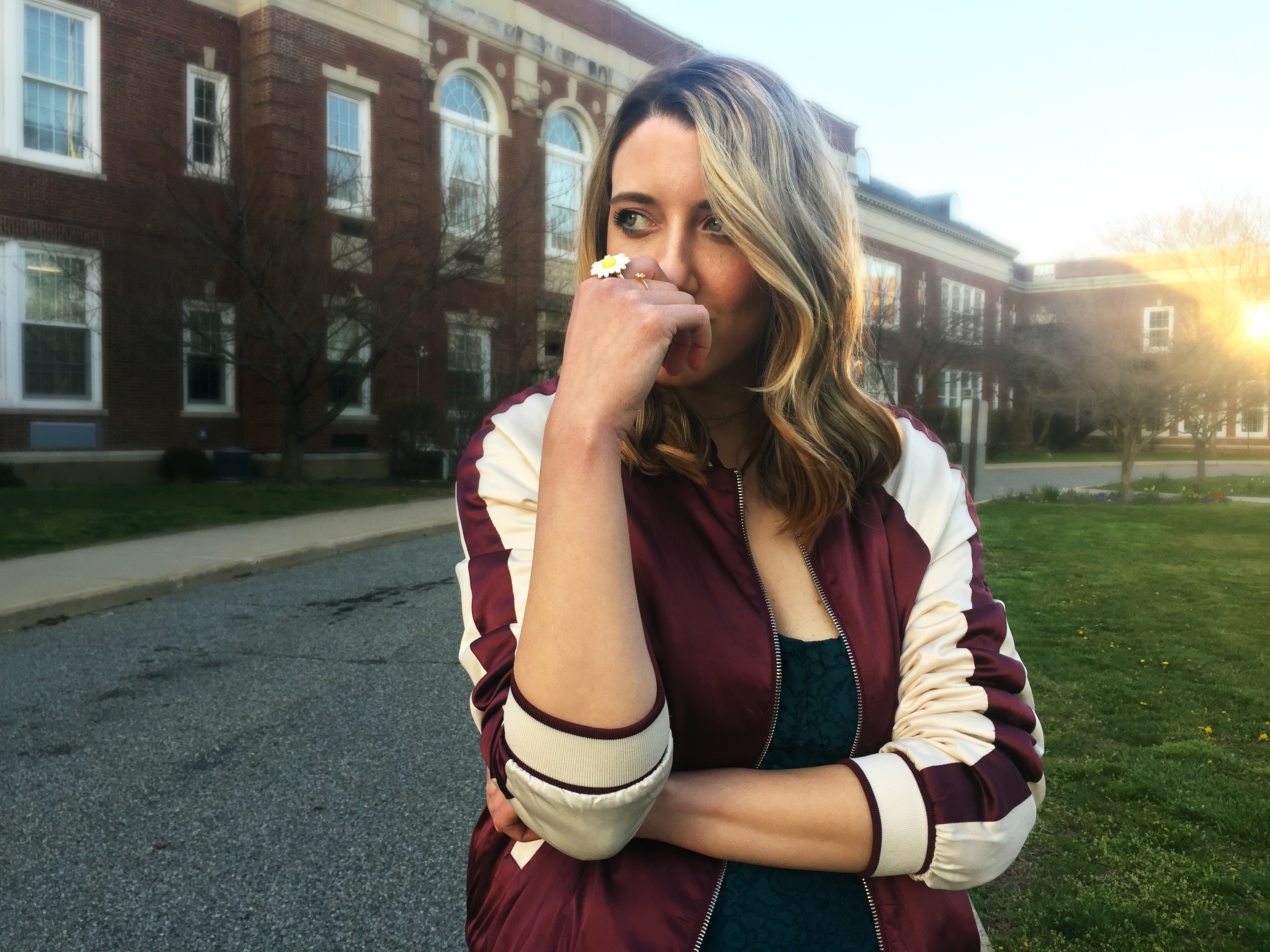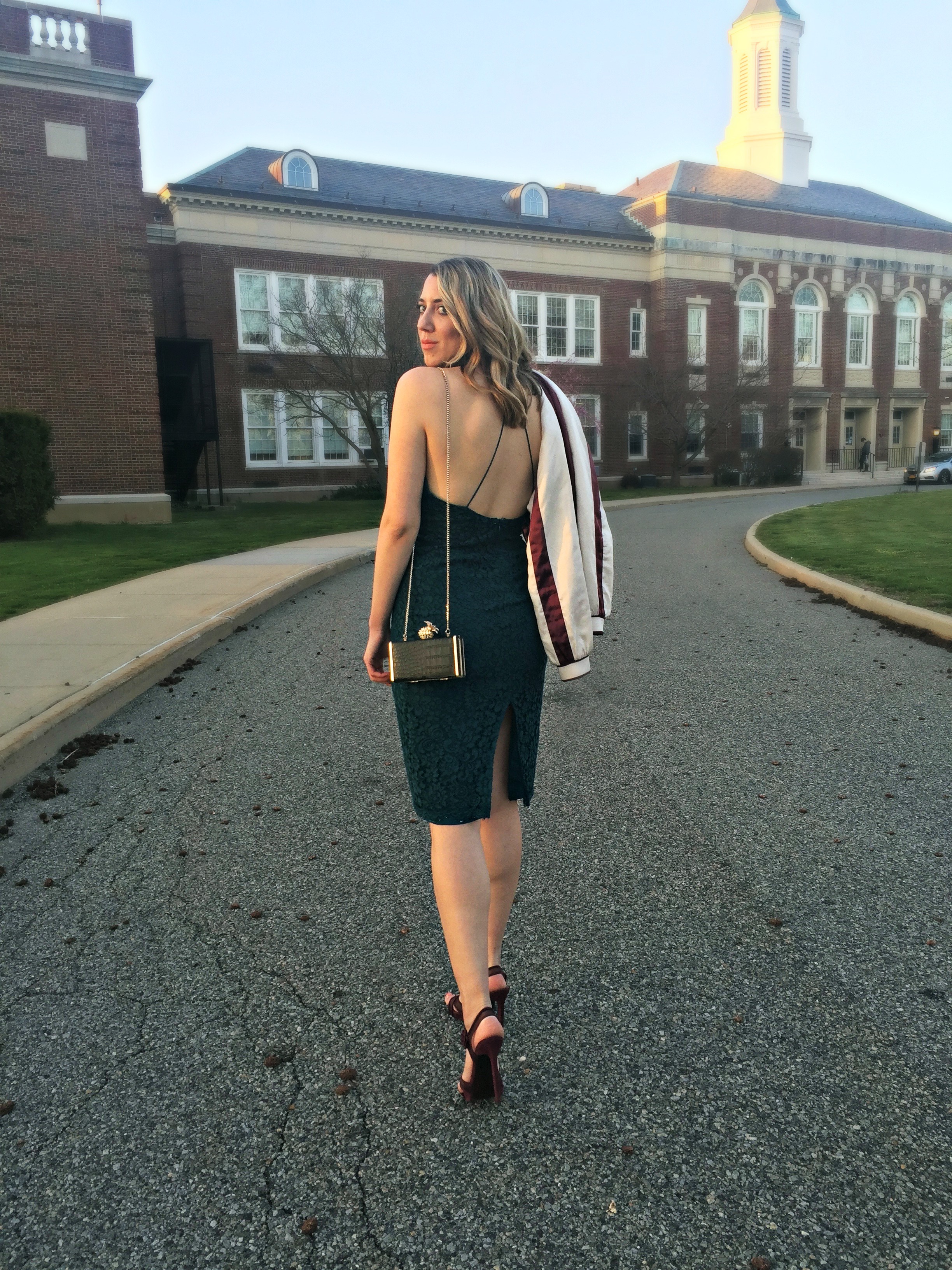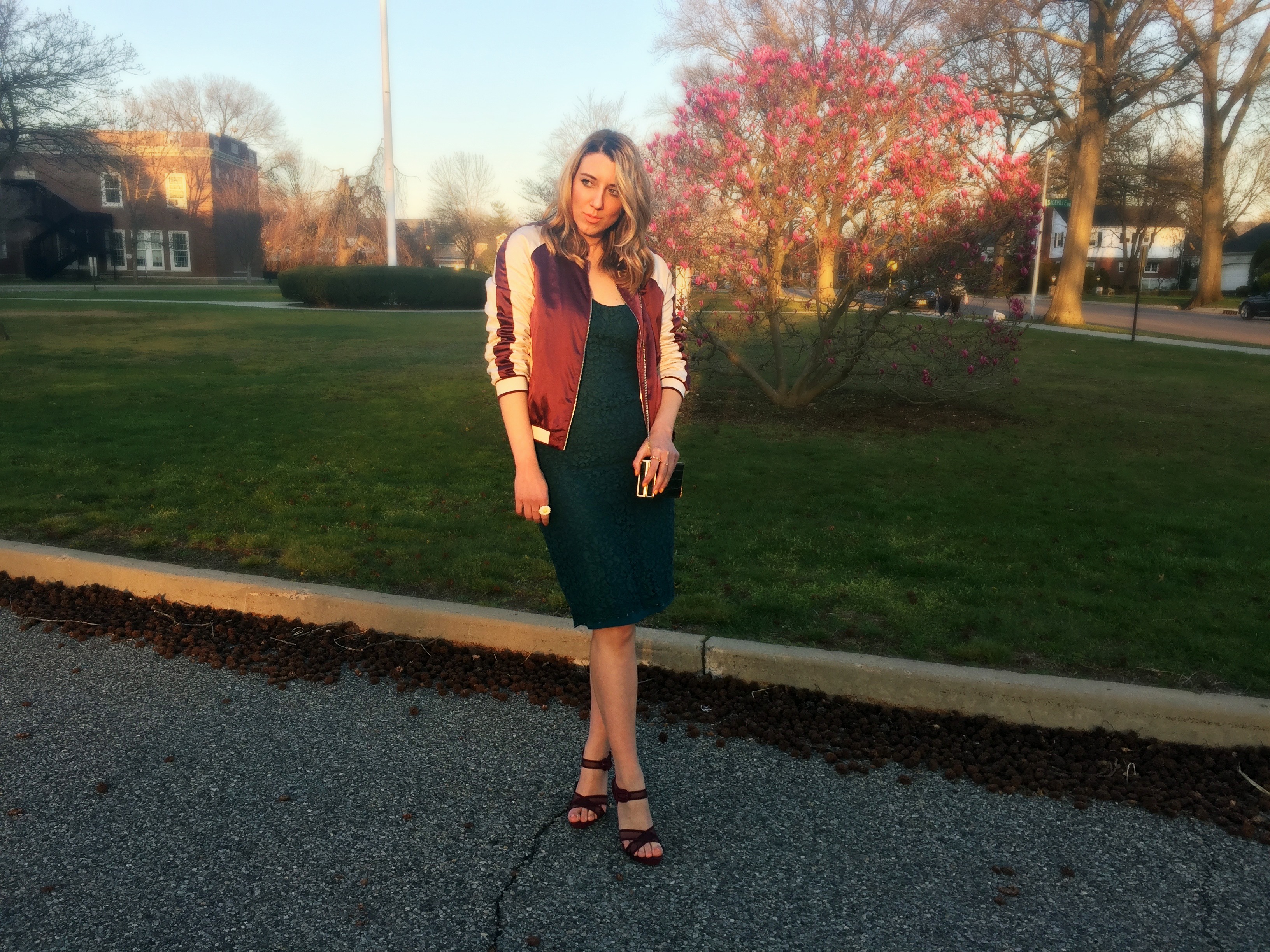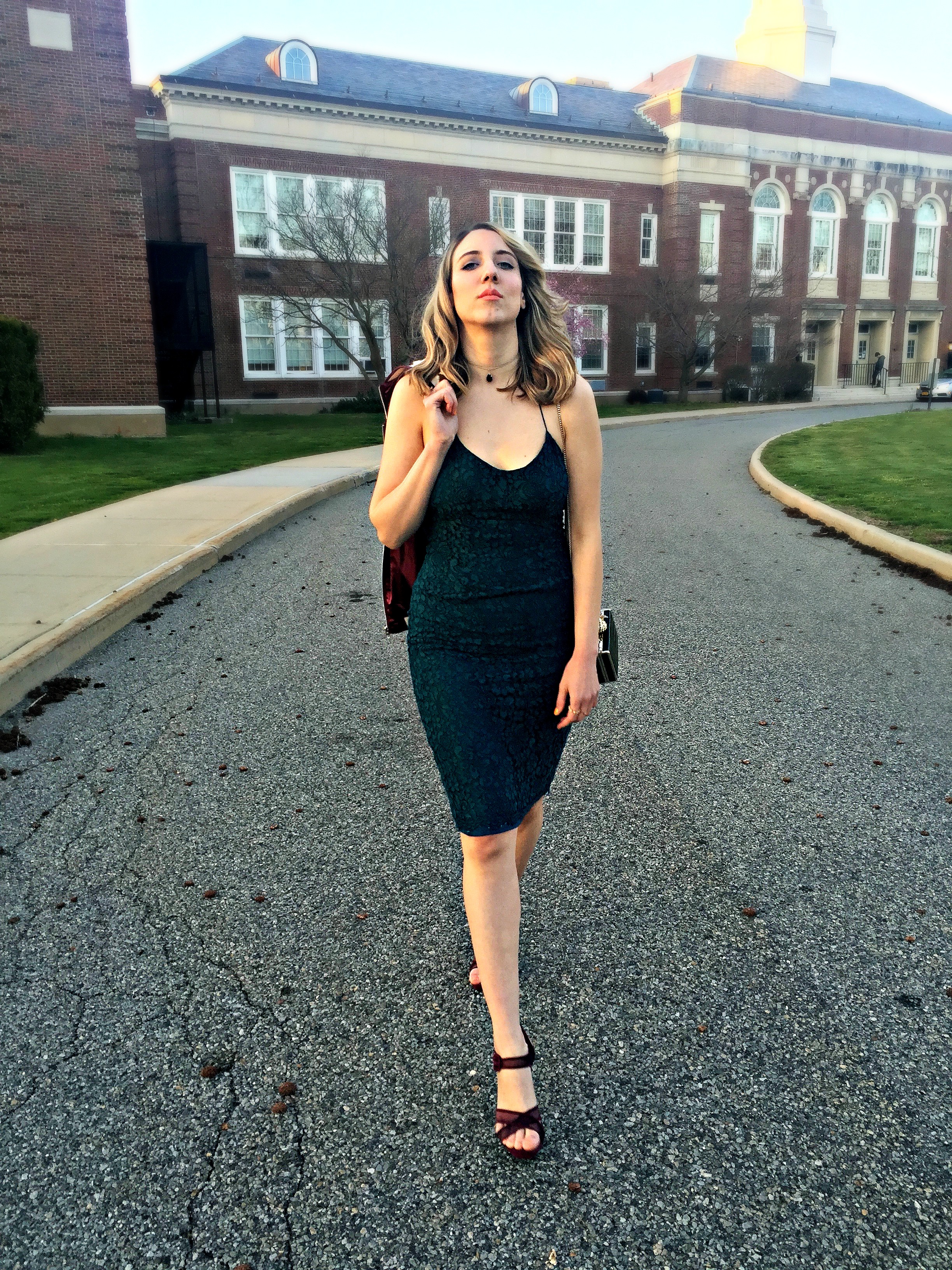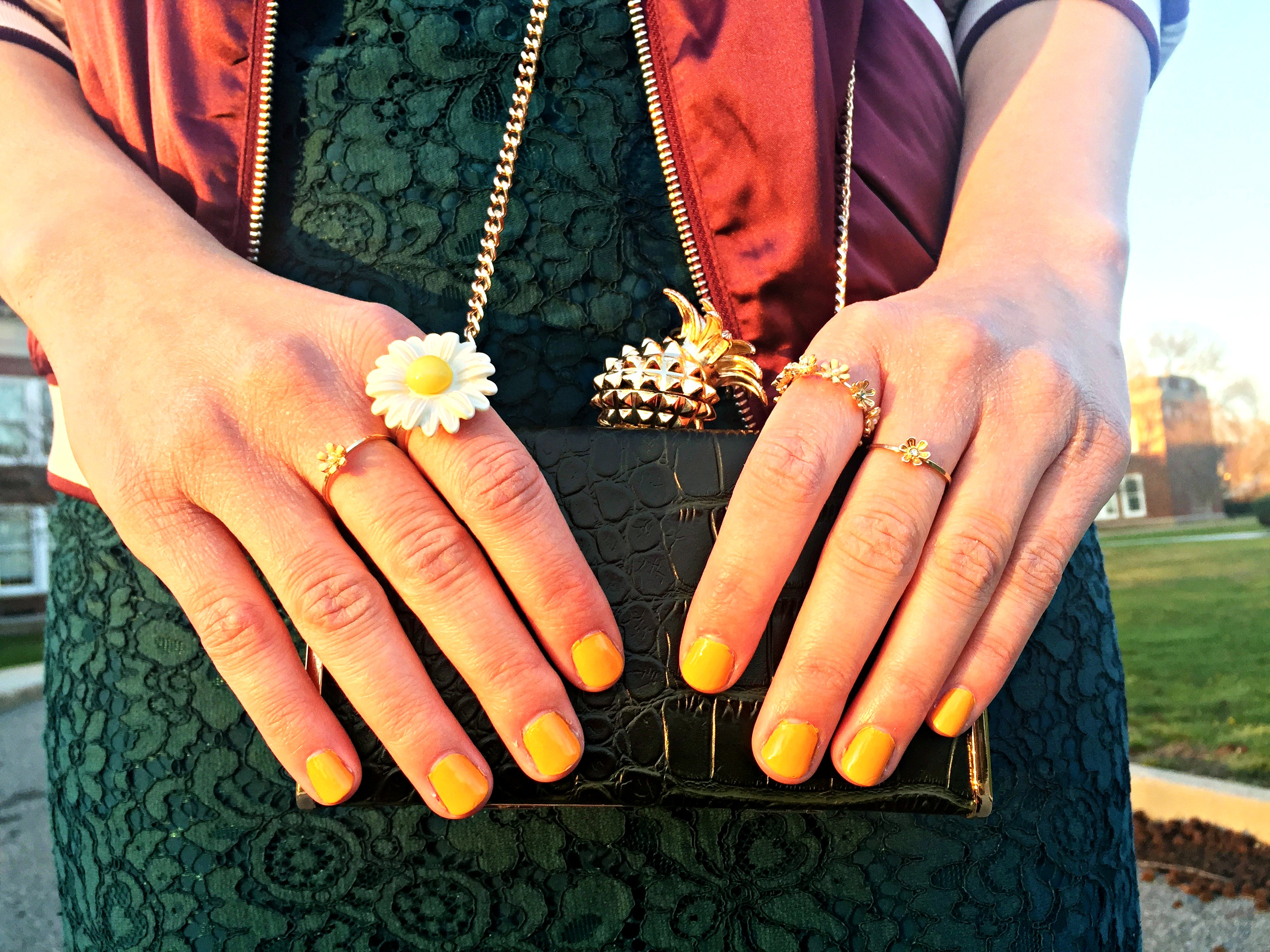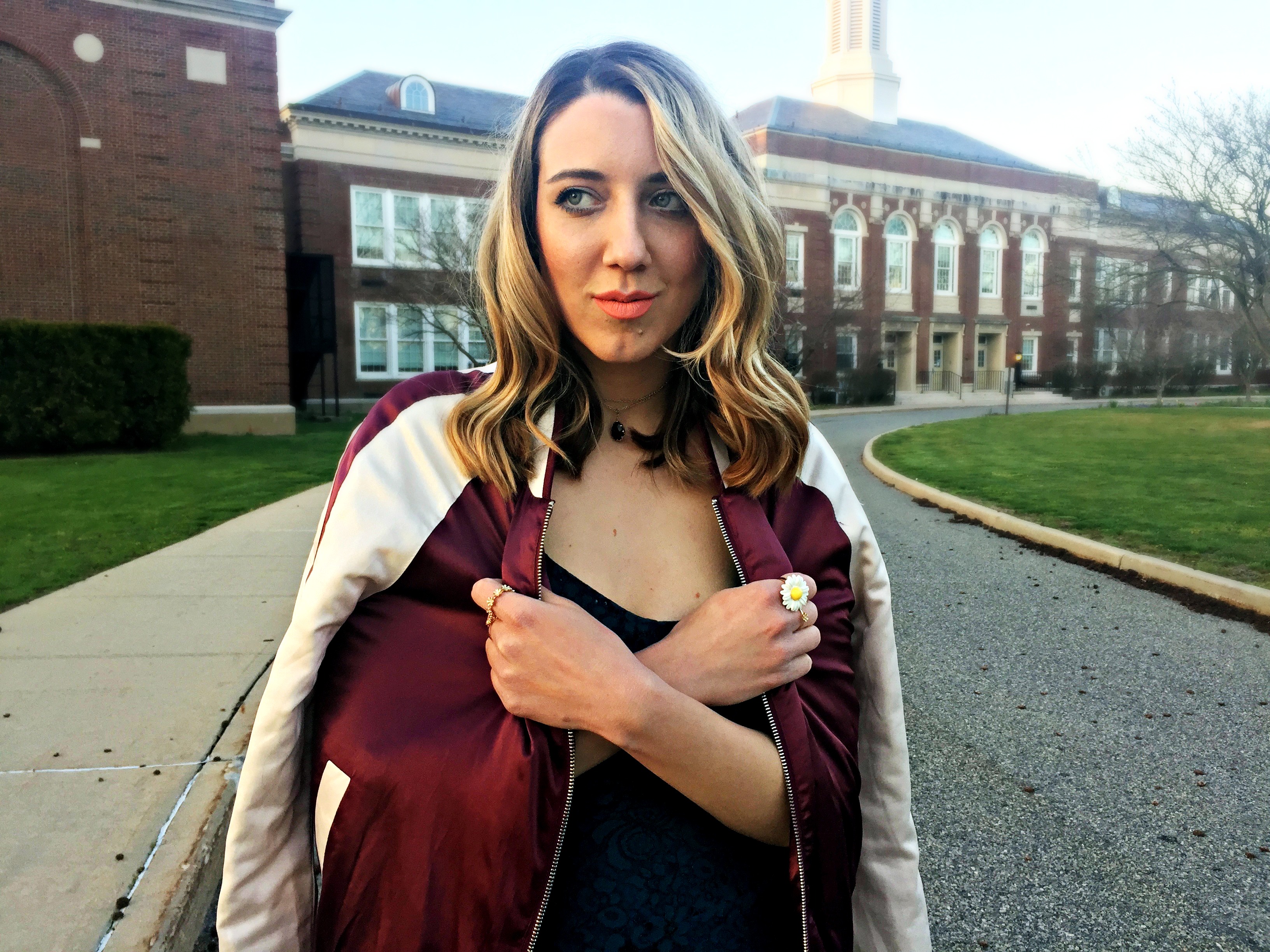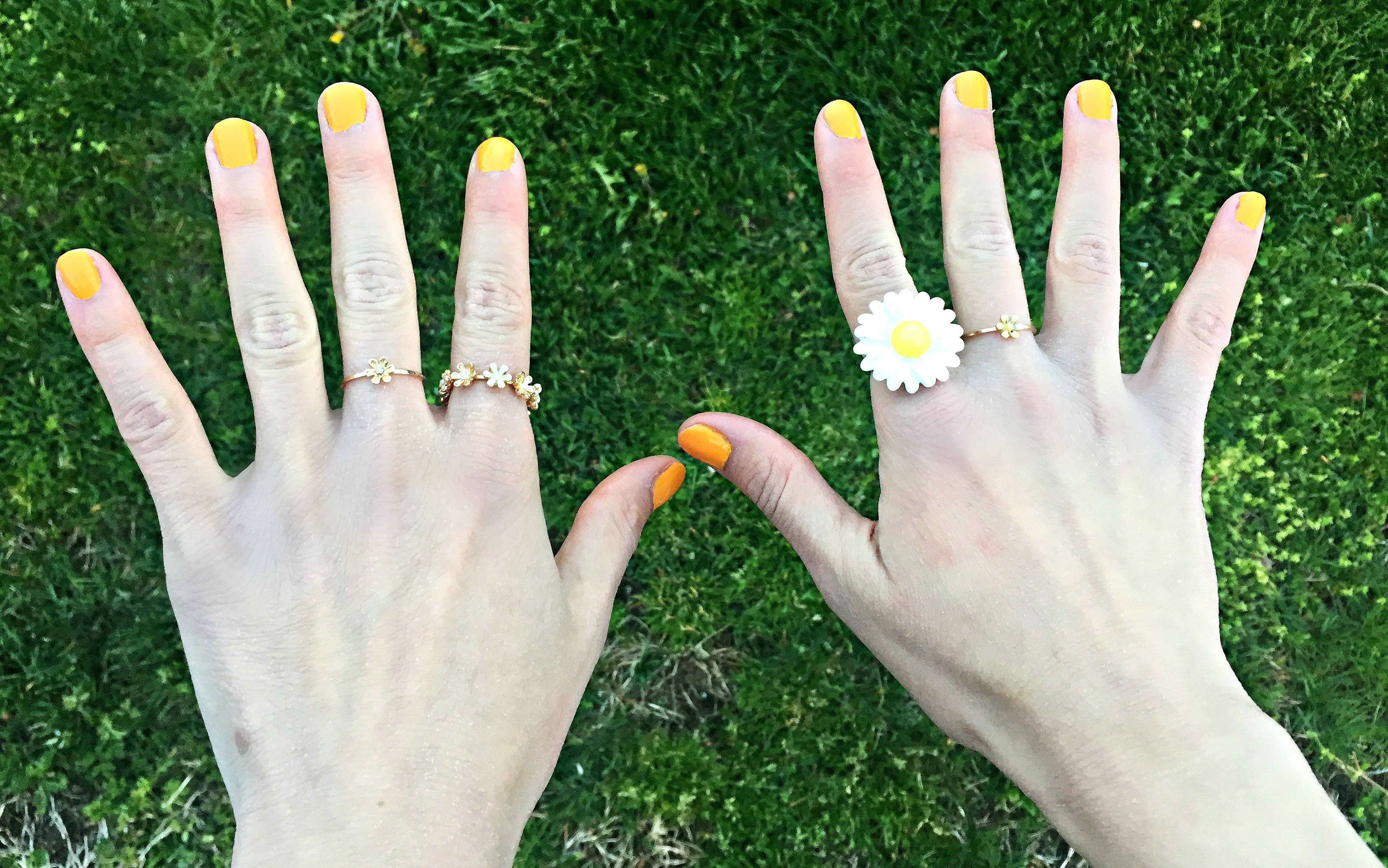 Dress: Urban Outfitters / Jacket: Forever 21 / Heels: Zara / Bag: Zara