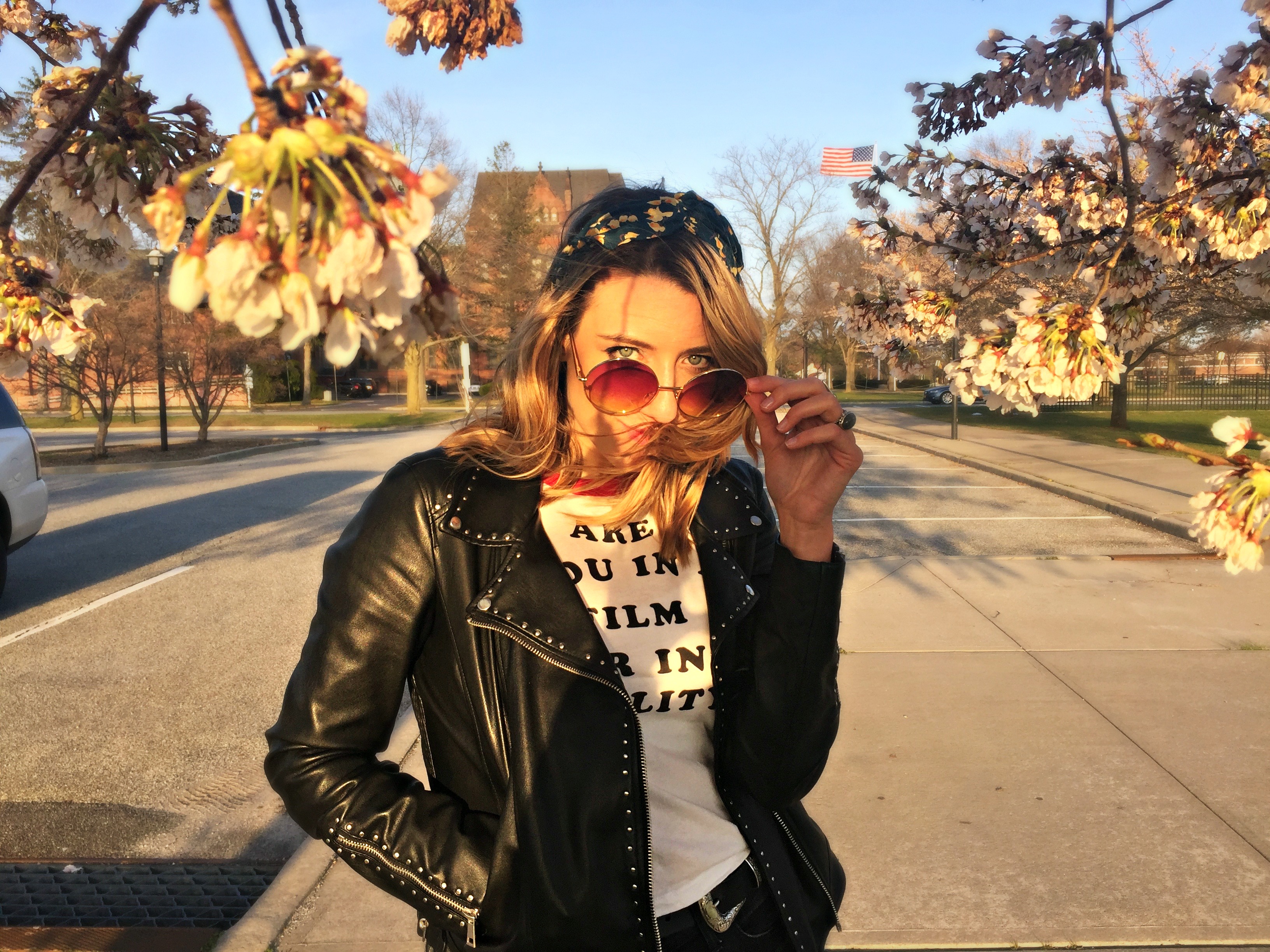 Are You in a Film or in Reality?
Happy Friday fellow Stylegazers! Another busy week is behind us and I've been working on some interesting projects — so stay tuned! "The Stylegazer" is expanding and there's a lot more fun stuff to come. Can I get an F?! Can I get a U?! Can I get an N?! F-U-N. Fun my friends, is, as DJ Khaled would put it – a "major key" to success and life. (Nope, I don't remember DJ Khaled saying anything about fun, but I'm a firm believer in all of his "major keys.") You know what's another great thing about fun? It definitely doesn't make Jack a dull boy. Okay, I think it is enough now. Totally going off the track here…
Today's outfit is brought to you by my constant obsession with the 70s. Round sunglasses, ripped jeans and t-shirts that show an attitude ("Are you in a film or in reality?") are all I'm about. As I'm typing this – you know what I just realized? This whole look reminds me of a person in the 70s, on her way to the gas station by the highway somewhere in Arizona. Yeah, that's it.
Till next time! Stay golden as usual my friends!
Sretan petak dragi Stylegazer-i! Prošla je još jedna prilično "busy" sedmica tokom koje sam radila na par interesantnih projekata – tako da pratite za daljne novosti! "The Stylegazer" se proširuje i stiže dosta zabavnih tema za vas. Z-A-B-A-V-A. Zabava moji prijatelji, je, kao što bi DJ Khaled rekao "glavni ključ" uspjeha i života. (Ne, ne sjećam se da ja on ikada rekao išta o zabavi, ali čvrsto vjerujem u njegove "glavne ključeve.") Znate šta je još jedna sjajna stvar u vezi zabave? Ne čini Jack-a smorenim dječakom. Okay, mislim da je dosta sada. Totalno van teme…
Današnji outfit je rezultat moje konstantne opsjednutosti sa 70-im. Okrugle naočare, iscjepane farmerke i majice koje pokazuju stav ("Jesi li u filmu ili u stvarnosti?"), su sve što volim trenutno. Znate šta sam shvatila – baš upravo dok kucam ovo? Ovaj cijeli izgled me podsjeća na osobu iz 70-ih na njenom putu do benzinske pumpe pored puta negdje u sred Arizone. Da, to je to.
Do sledećeg puta! Ostanite vijerni sebi kao i uvijek!
XOXO,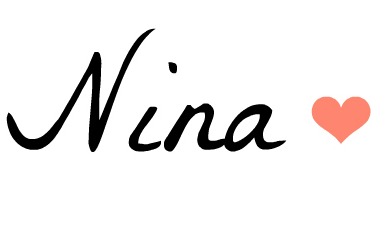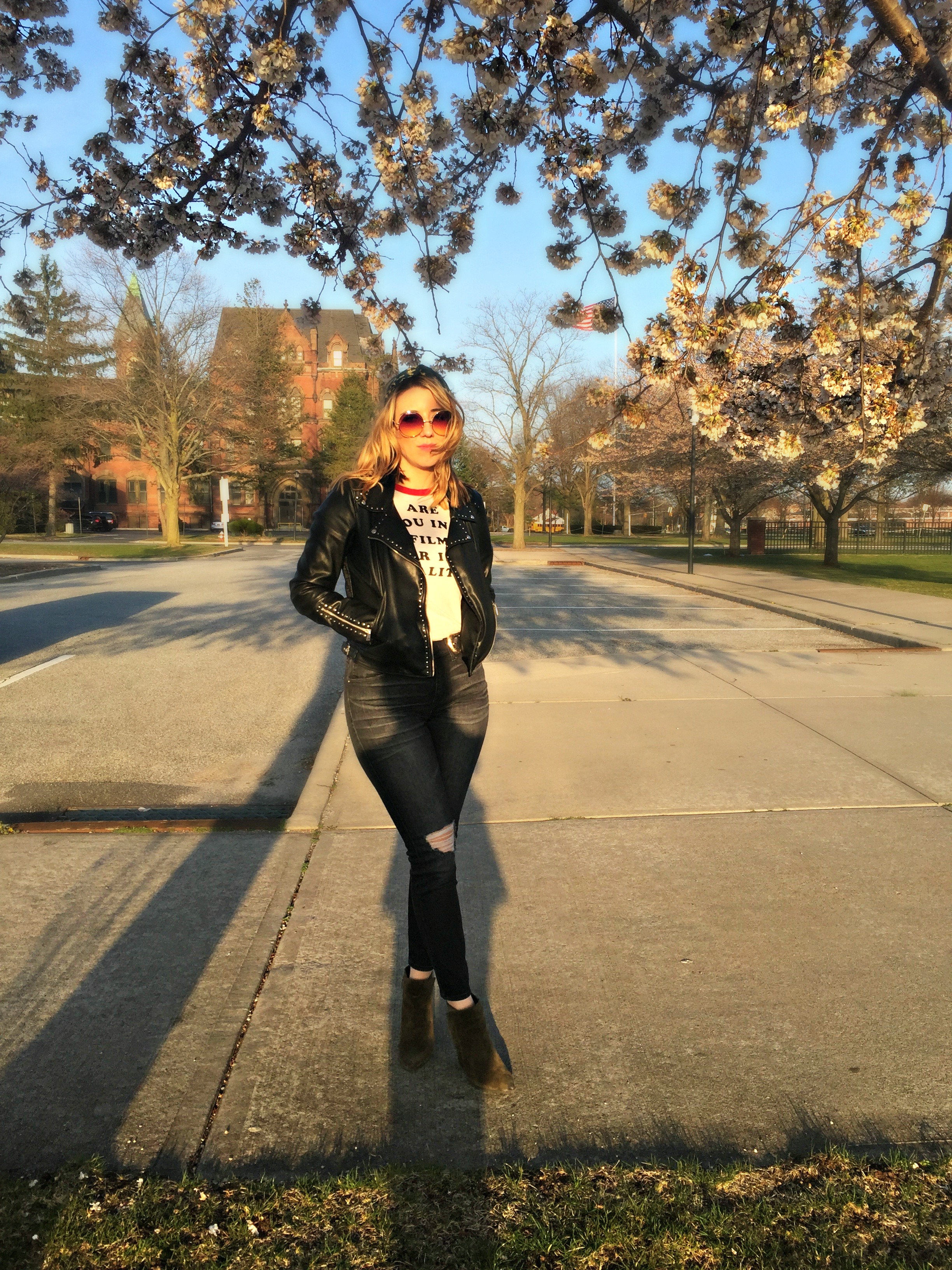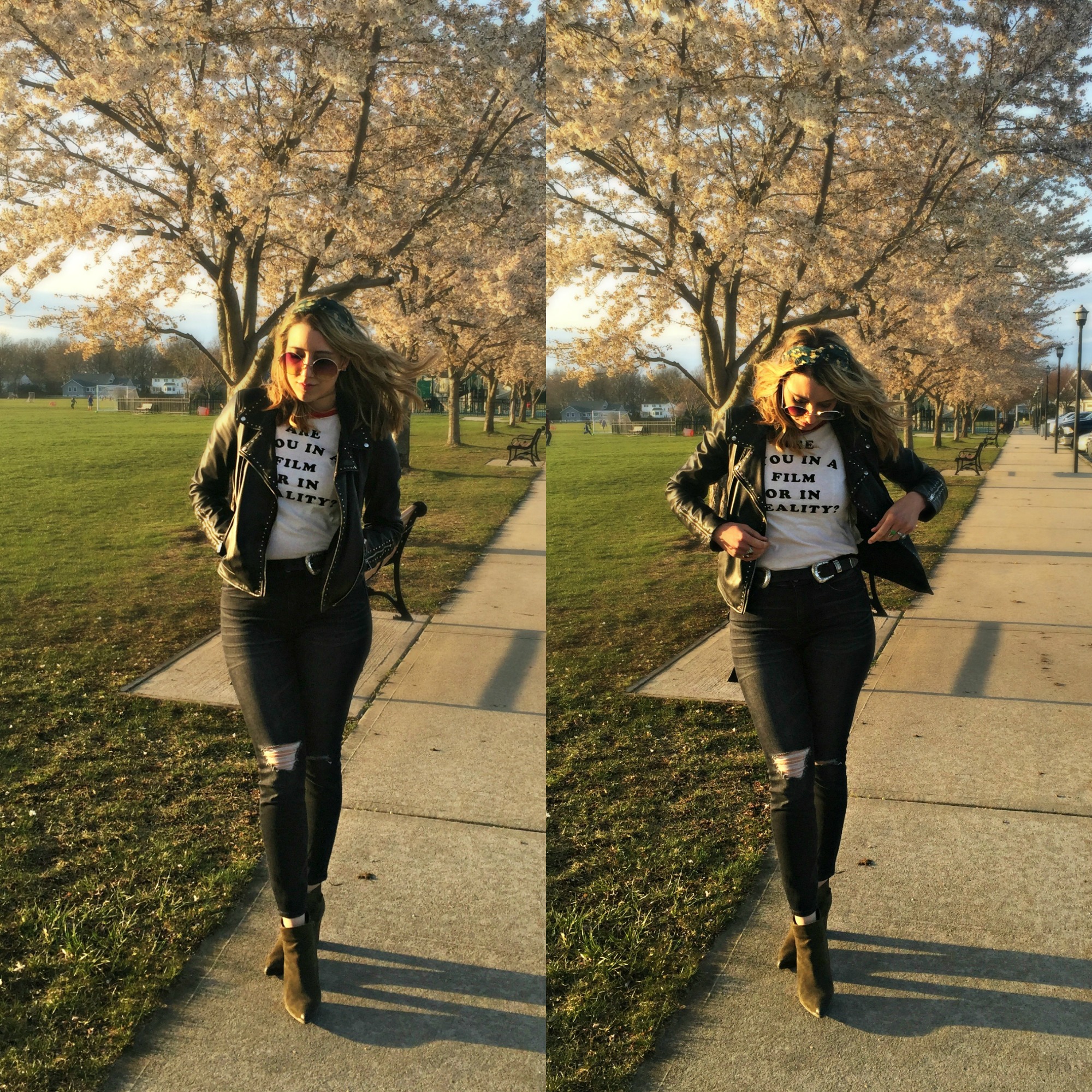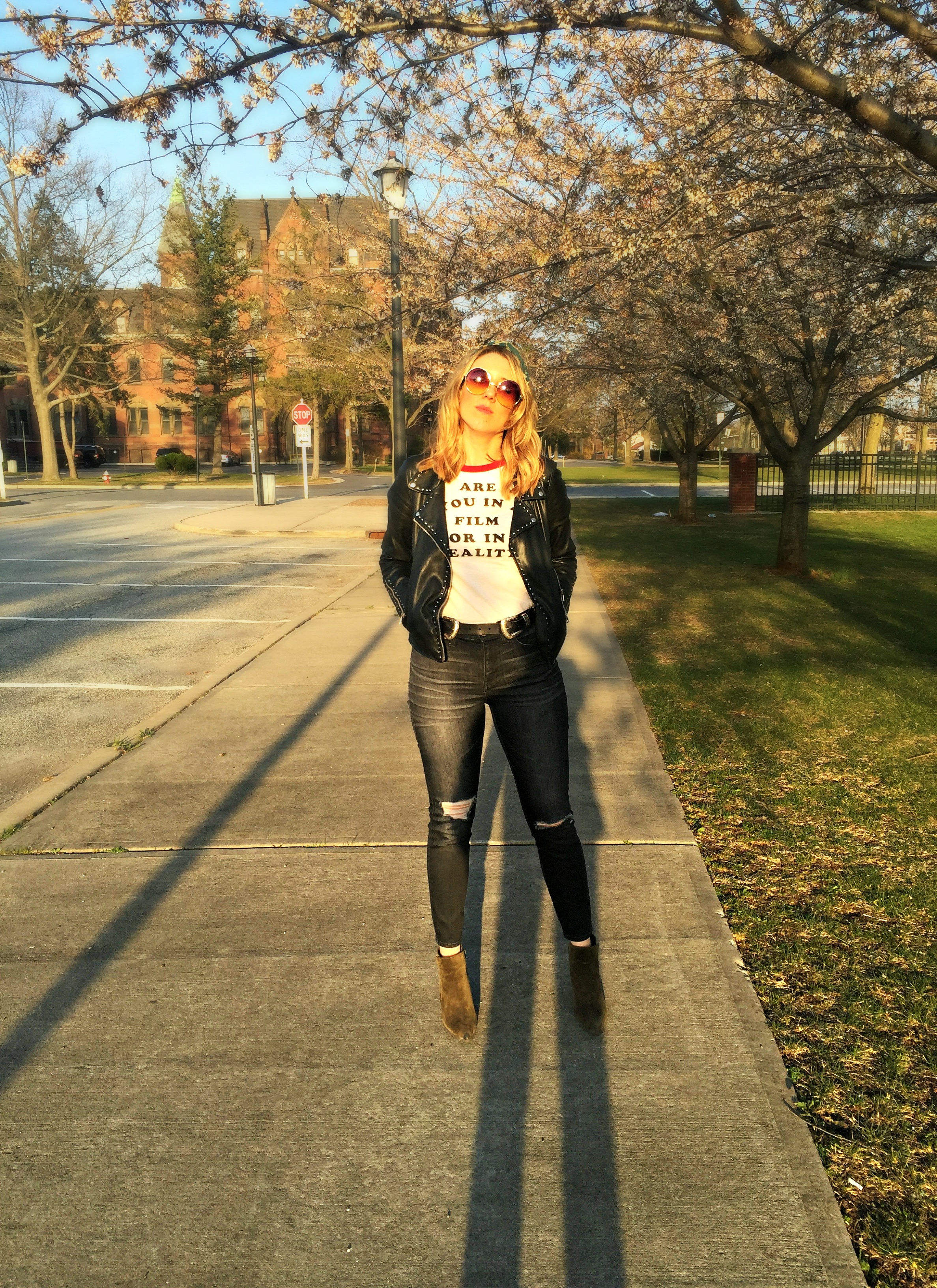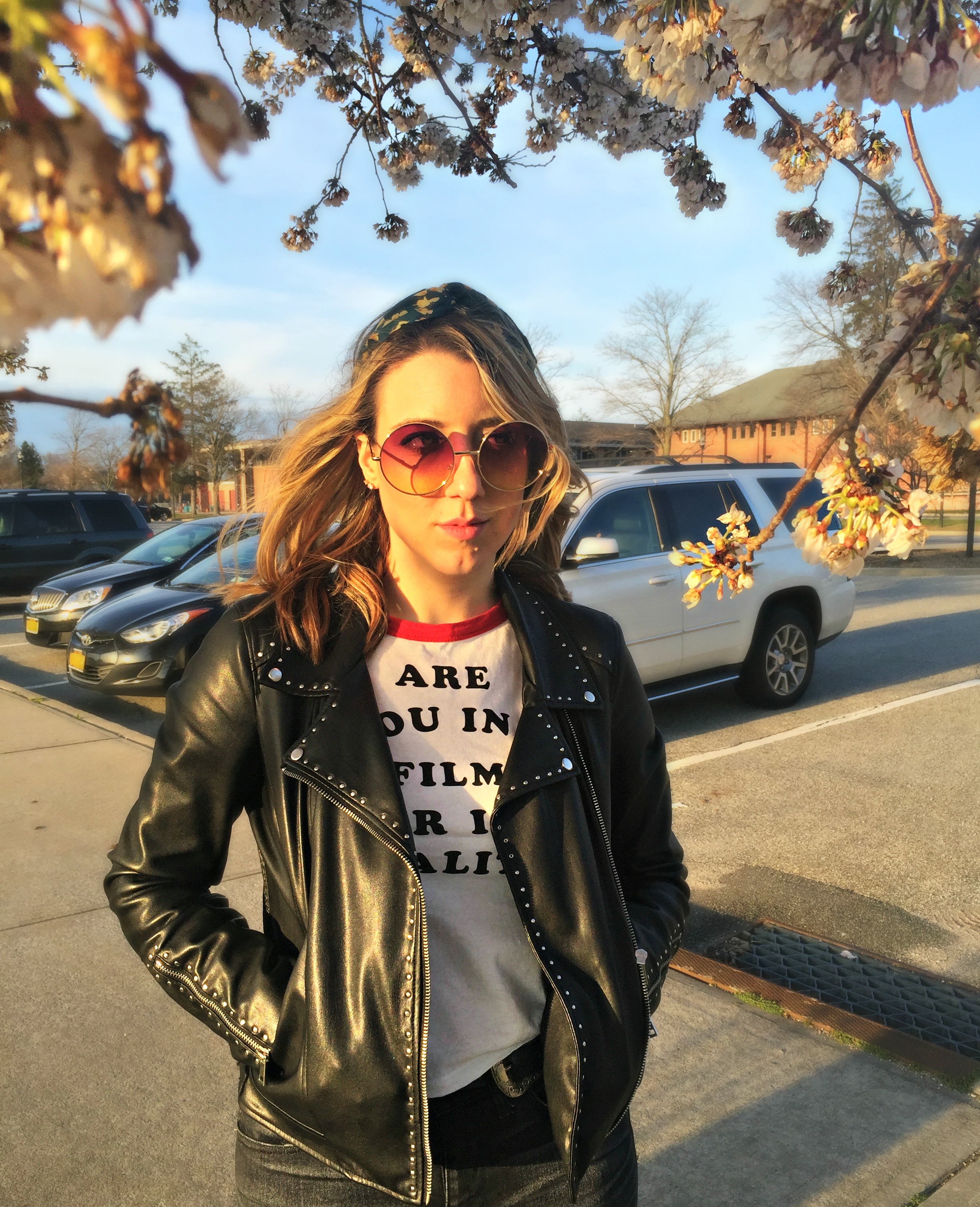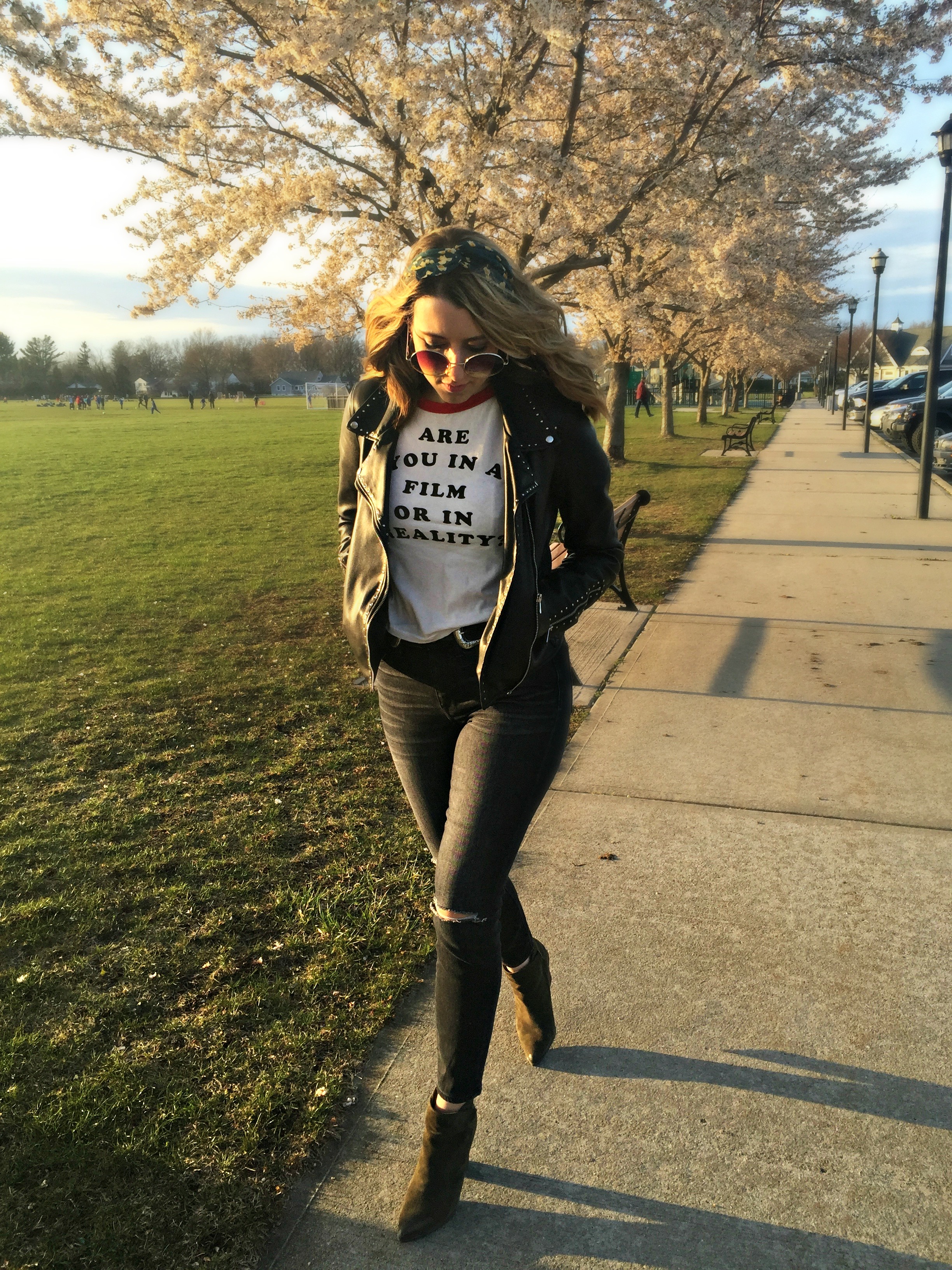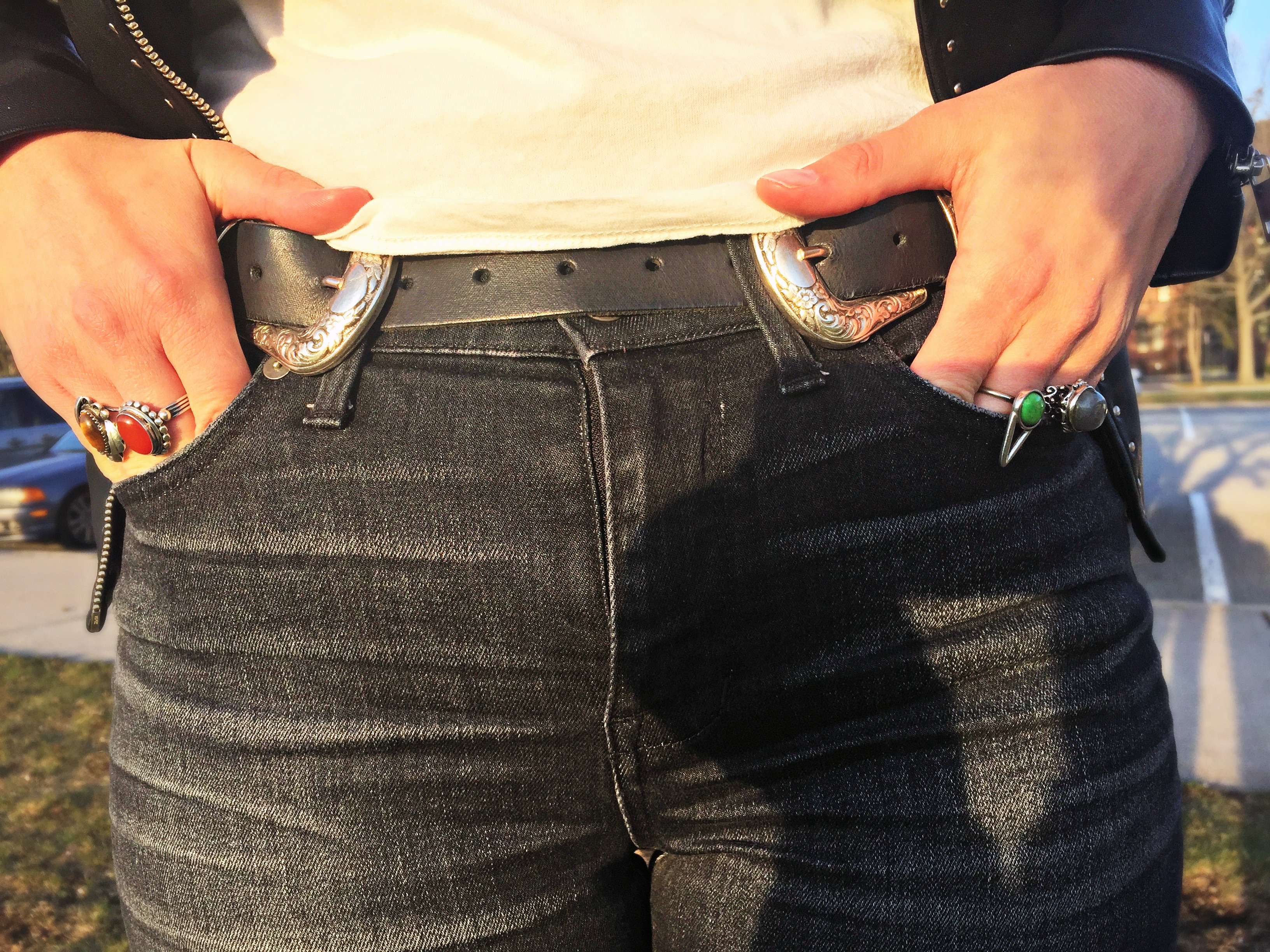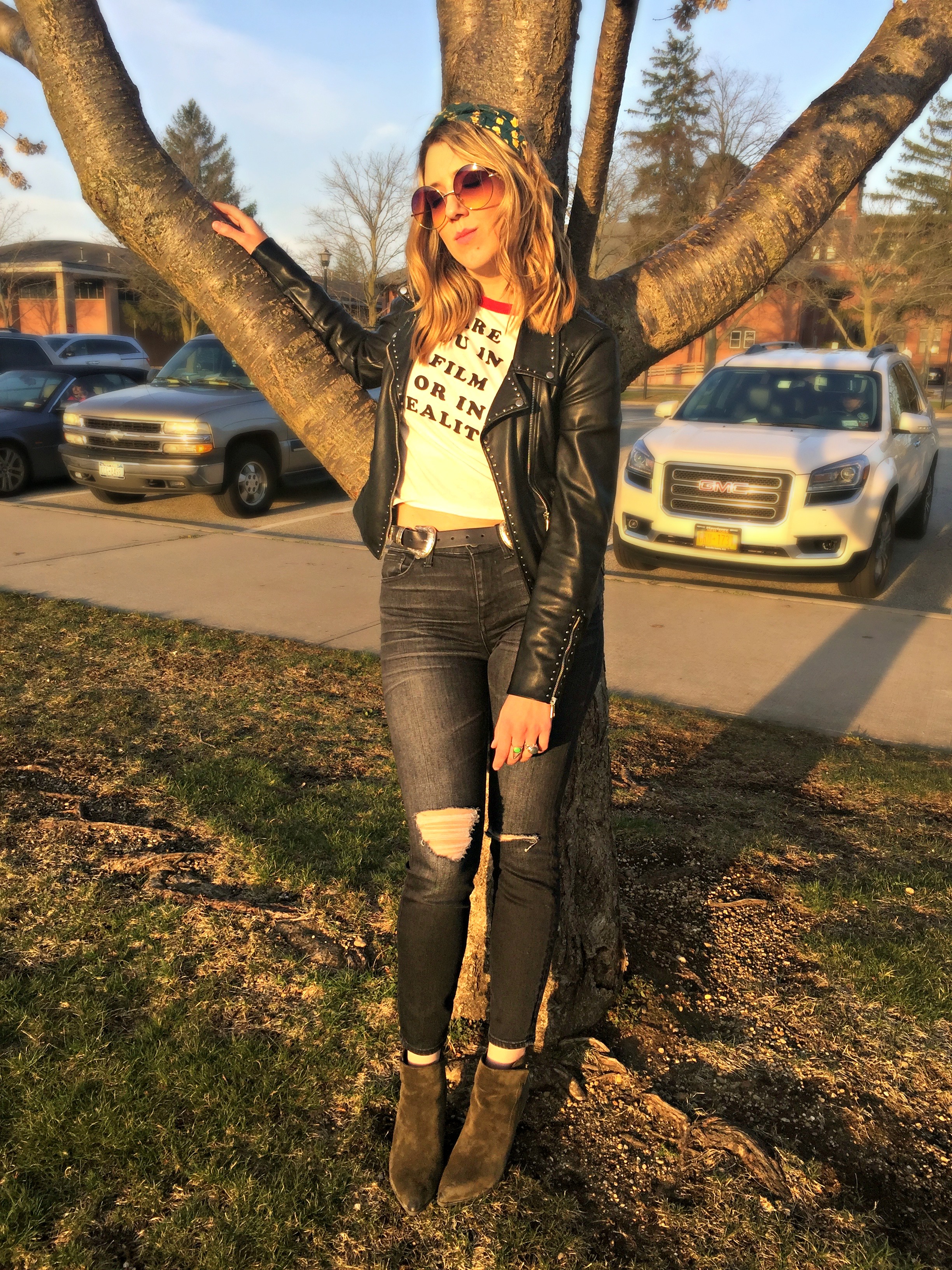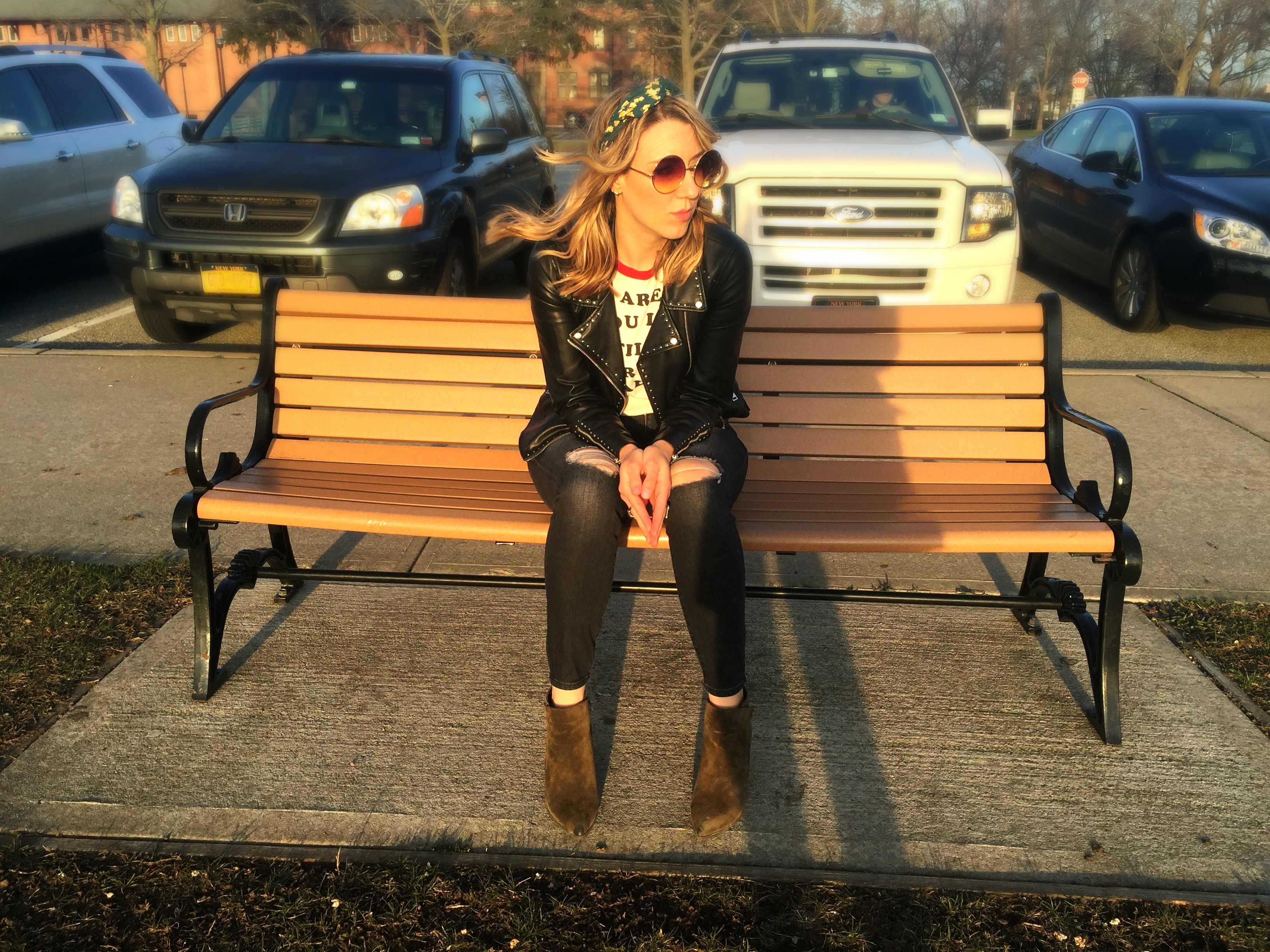 Jacket: Zara / Jeans: Madewell / Boots: GUESS / T-shirt: Zara / Twist Scarf: American Apparel
Photos by: Ana Vasiljevic
nnn