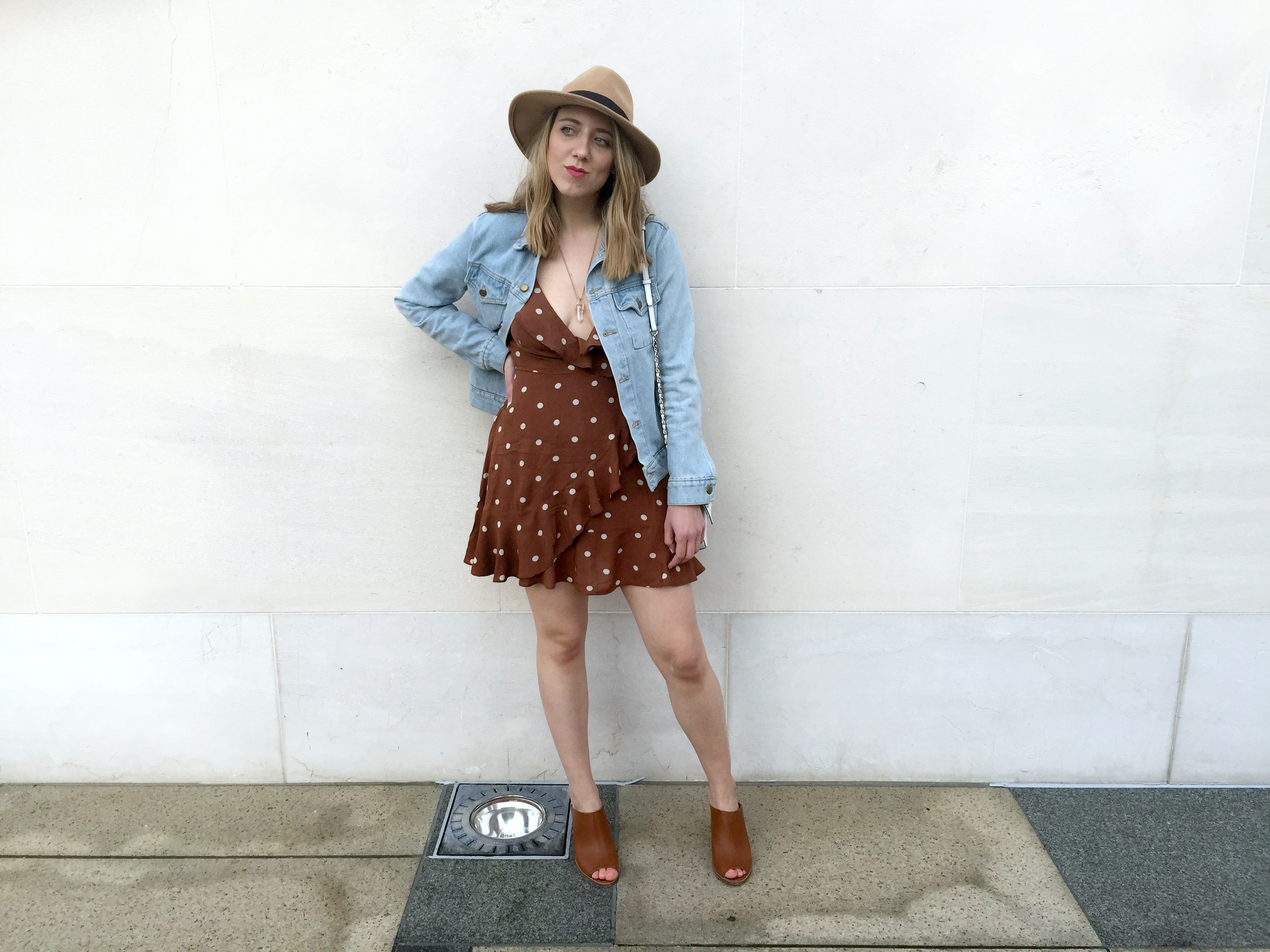 Polka Dot Dress
Hello fellow Stylegazers! Happy Friday! Let's take a moment to give ourselves a round of applause for making it through yet another busy week. To all my friends and acquaintances – you make stress look very chic and for that I take my hat off to you. We all know how hard it is to achieve that. You're all rock stars in my eyes. Now, moving on to the today's outfit, which is brought to you by my constant indecisiveness on what to wear, which happens to be definitely due to the fact that here in New York, you kind of experience all four seasons in one day. When I left home to take these photos, it was summer. By the moment I was done, it was fall and everybody looked at me like I was out of my mind. But, it is what it is.
I've been eyeing this Urban Outfitters polka dot dress for a while now and the moment it went on sale, I've snatched it without a second thought. I've decided to style it with a denim jacket, brown leather mules, white handbag and a beige hat (a Christmas gift from my baby sister).
Since it's also the National Poetry Month, I would like to share with you one of my favorite poems titled "Moments." It was apparently incorrectly attributed to Jorge Luis Borges and I'm not sure if they know who actually wrote it. To me this poem is a powerful reminder to live a more mindful existence and to take life less seriously. Fear, worry and strictness are the enemies of happiness. *Scroll all the way down for the poem.*
Till next time! Stay golden my friends!
Zdravo dragi Stylegazer-i! Hajde da iskoristimo trenutak da damo sebi aplauz što smo preživjeli još jednu radnu sedmicu. Željela bih da kažem svim mojim prijateljima i poznanicima da – vi činite da stres izgleda šik i zbog toga vam skidam kapu. Svi znamo koliko je to teško postići. Svi ste absolutne rok zvijezde u mojim očima. Sada prelazimo na današnji outfit inspirisan mojom neodlučnošću oko toga šta više da obučem, što je definitivno izazvano time što u New York-u možete da iskusite sva četiri godišnja doba u jednom danu. Kada sam izašla iz kuće da se slikam, bilo je ljeto. Kada sam završila slikavanje, stigla je jesen i svi su me gledali kao da sam izgubila razum. Ali, šta je tu je.
Snimam već neko vrijeme ovu Urban Outfitters haljinu na tačke i onog trenutka kada je stavljena na rasprodaju, zgrabila sam je ne razmišljajući dvaput. Odlučila sam da izgled upotpunim teksas jaknom, smeđim kožnim natikačama, bijelom torbom i bež šeširom (koji je božićni poklon moje mlađe sestre).
Do idućeg puta! Ostanite vjerni sebi, prijatelji!
XOXO,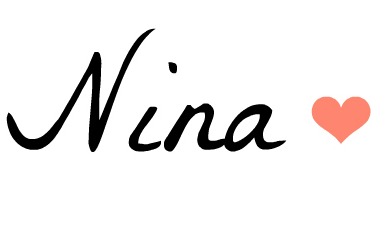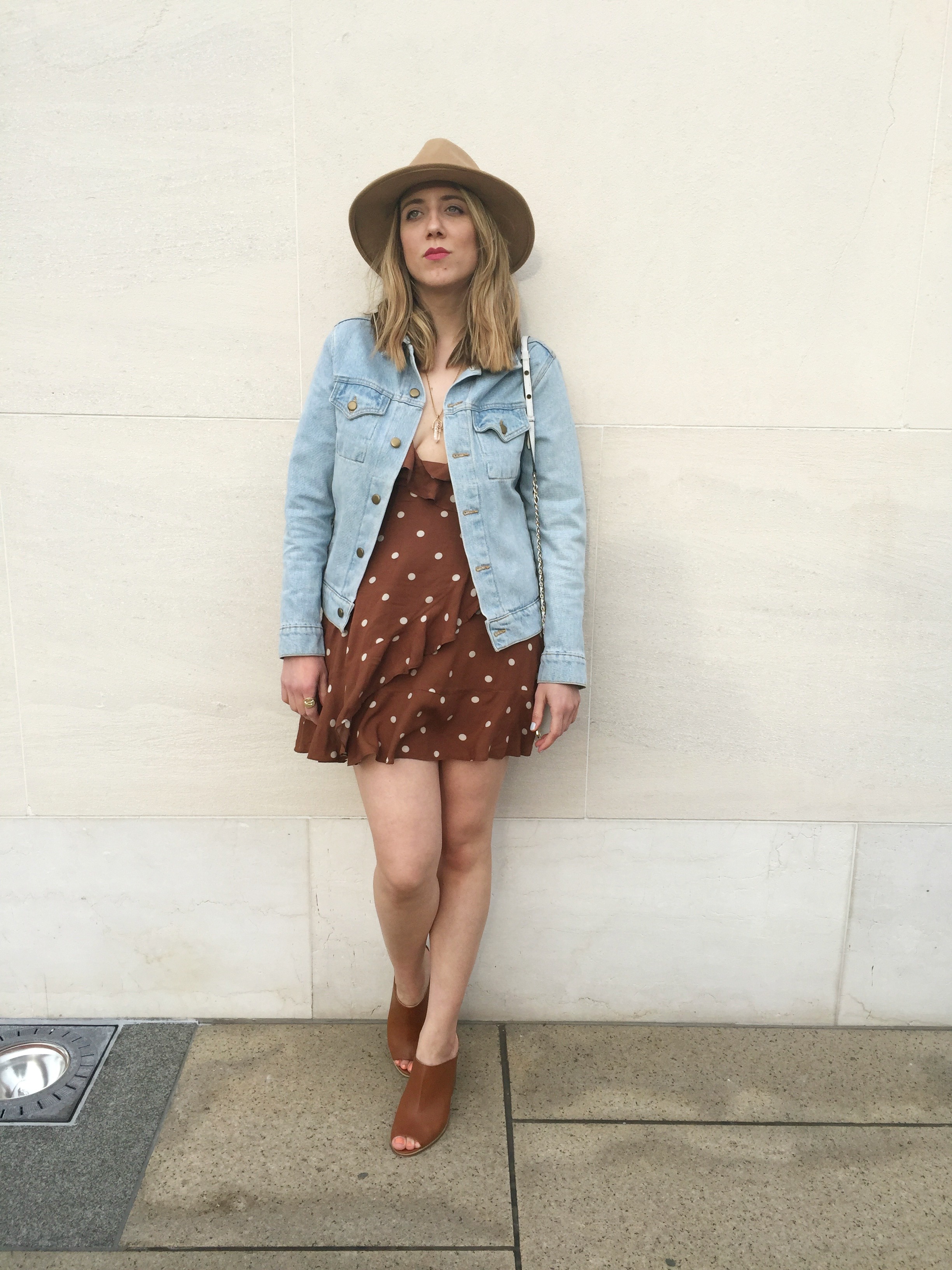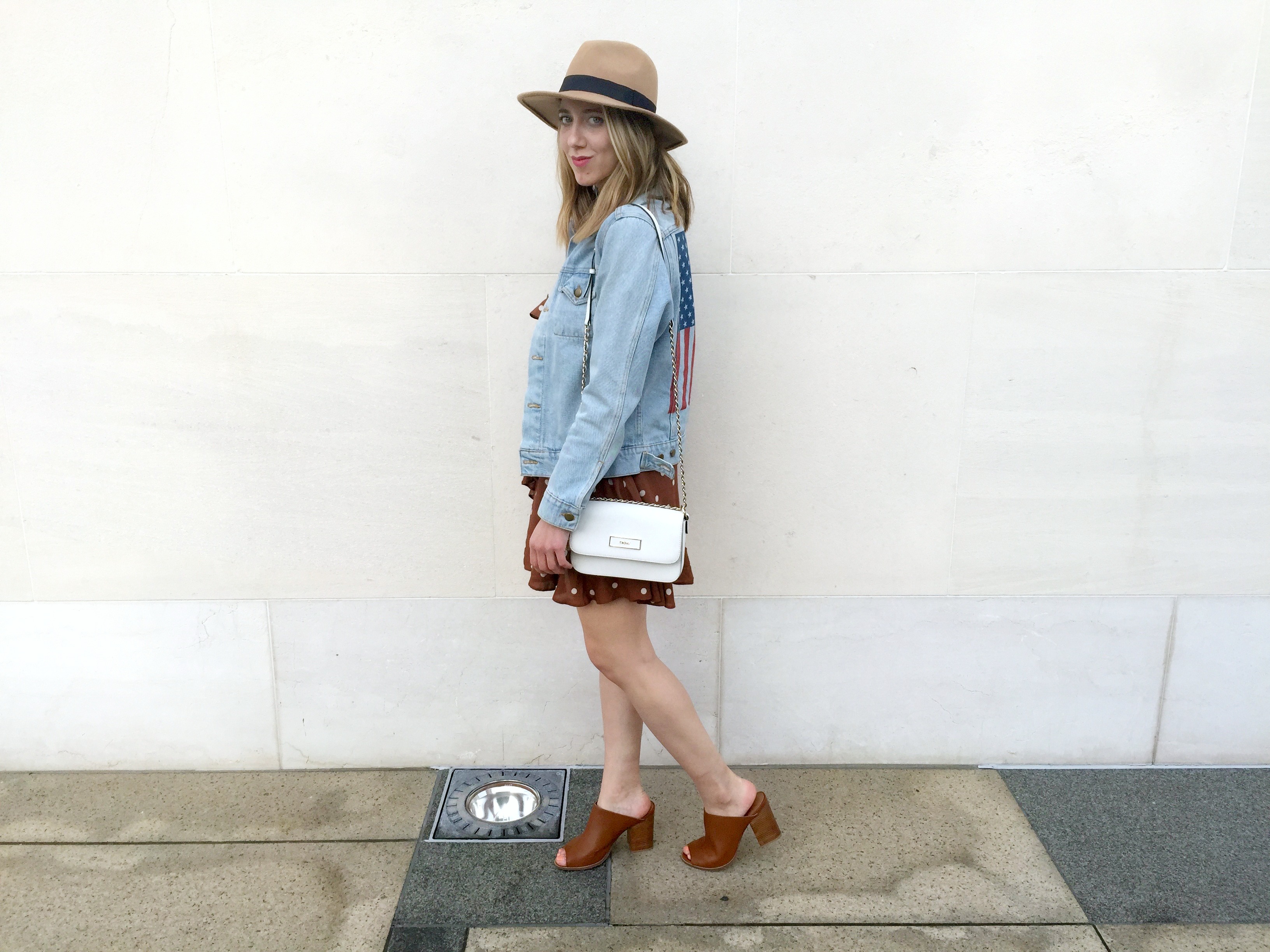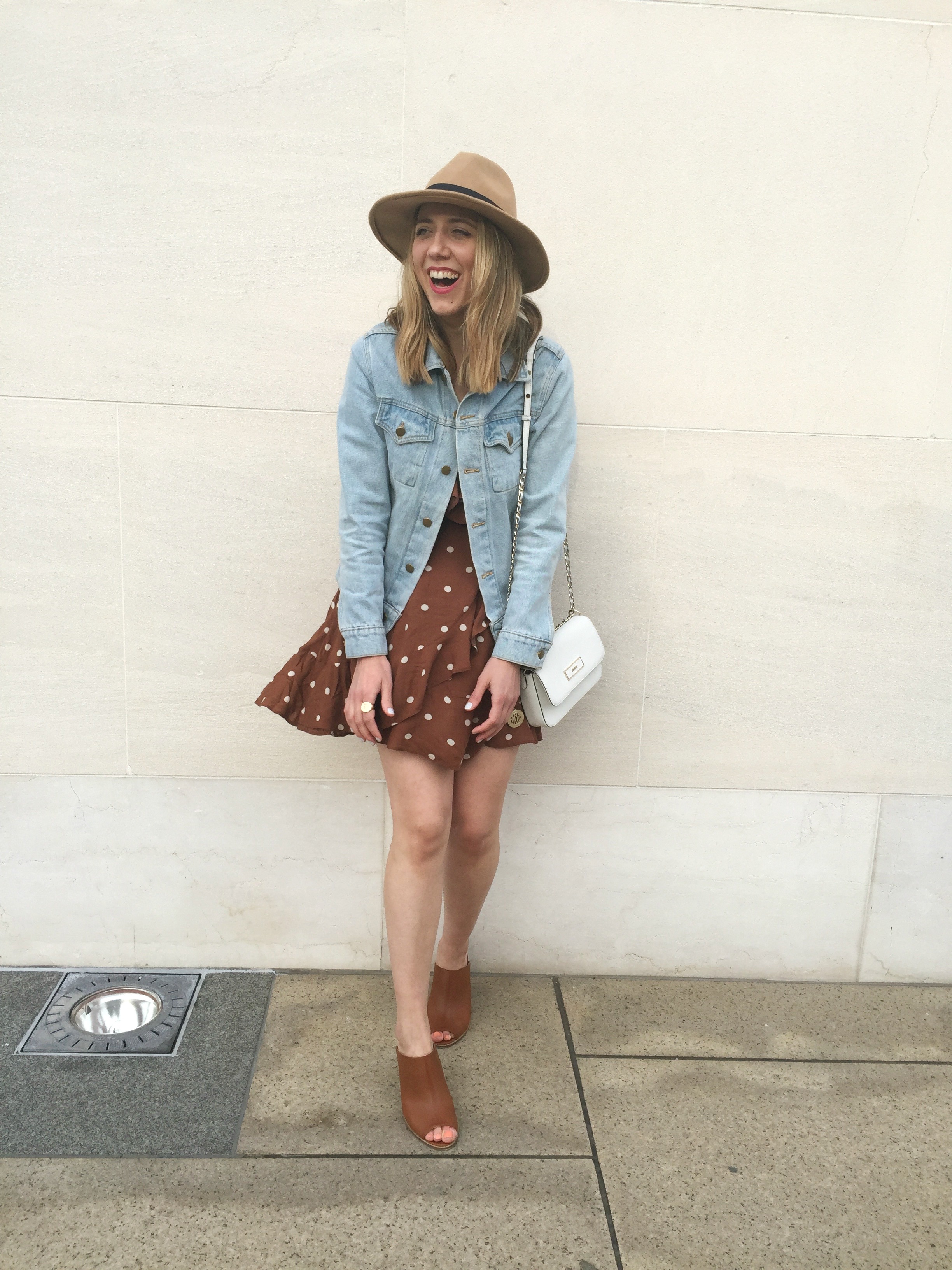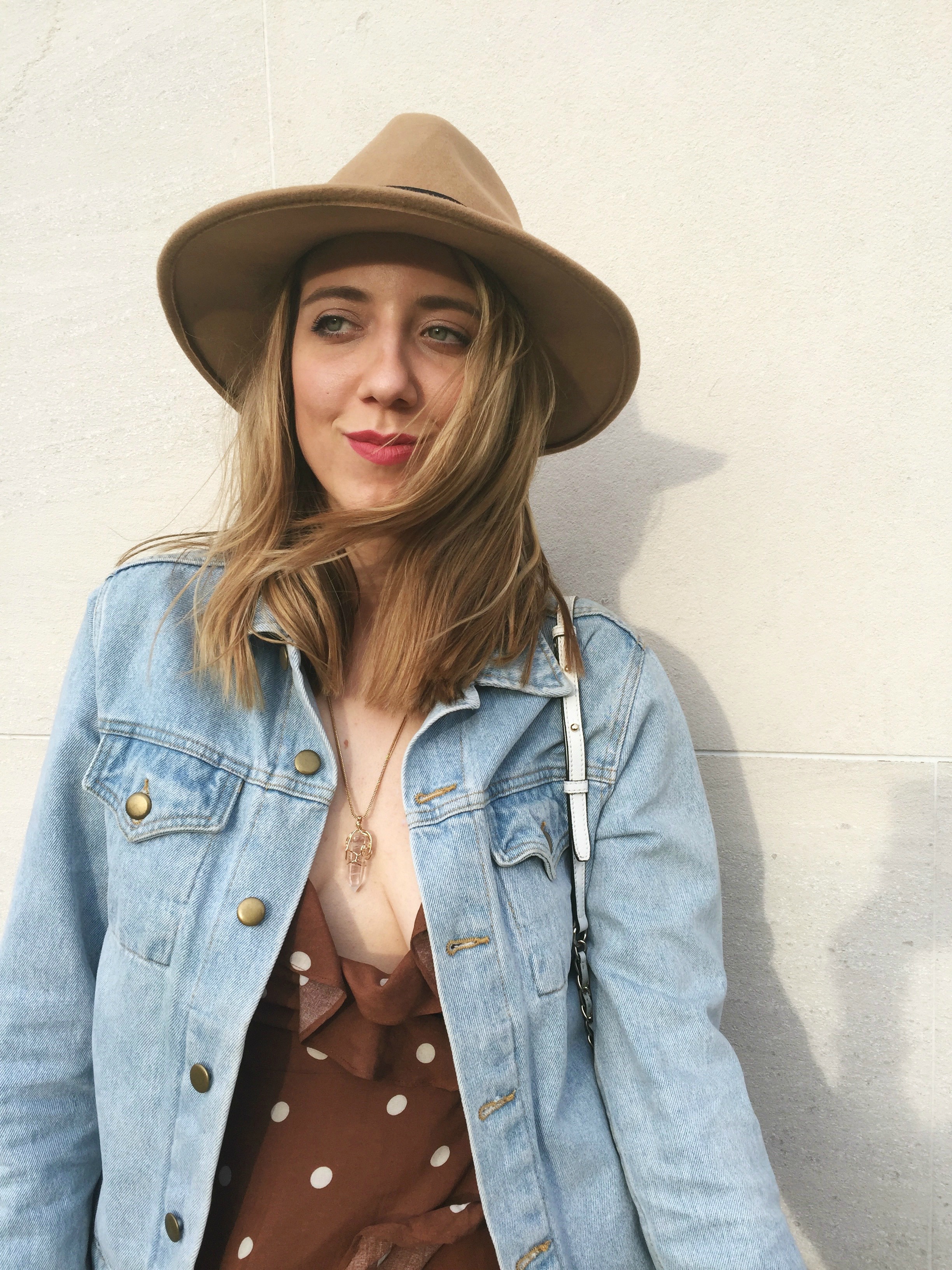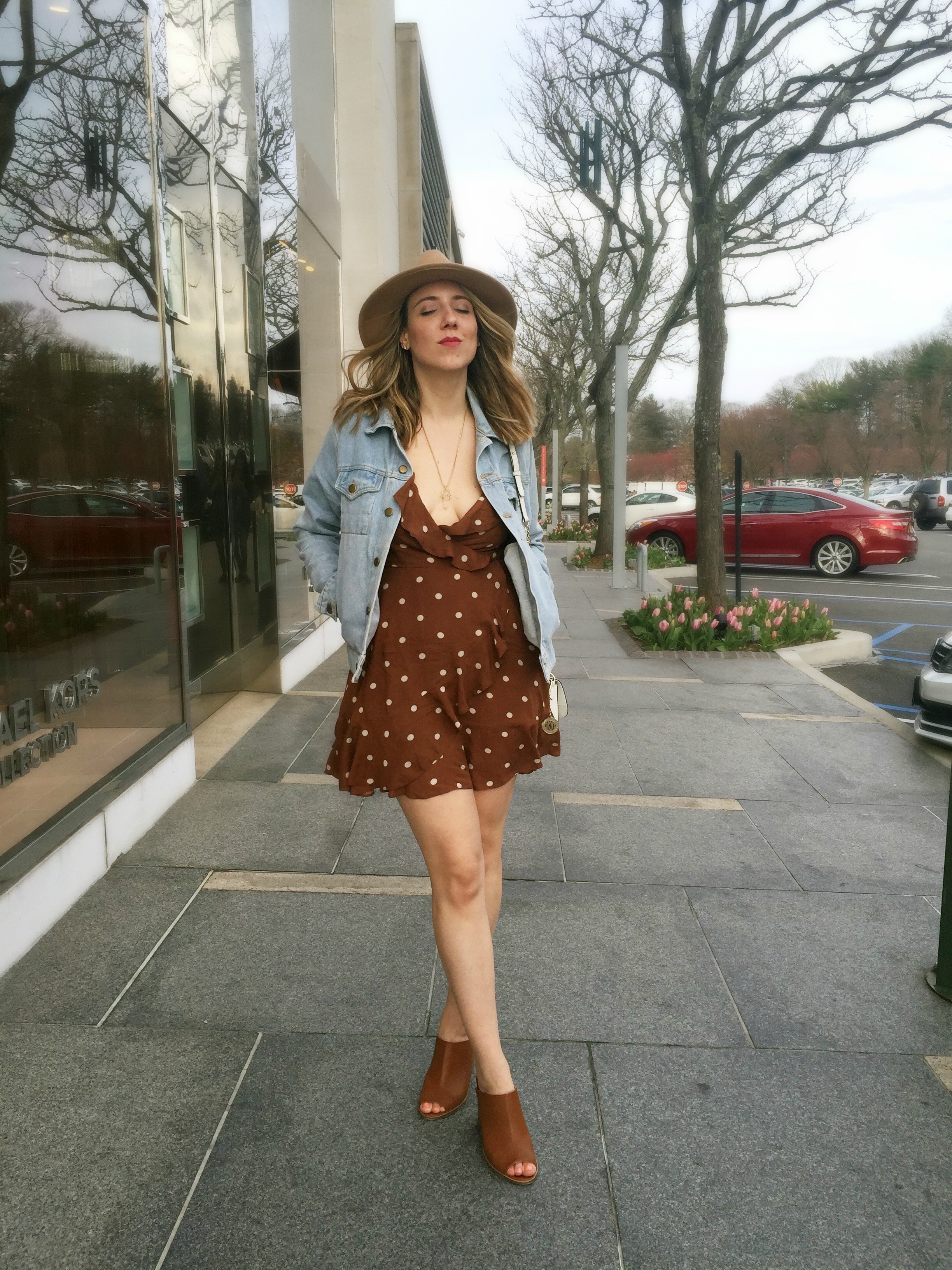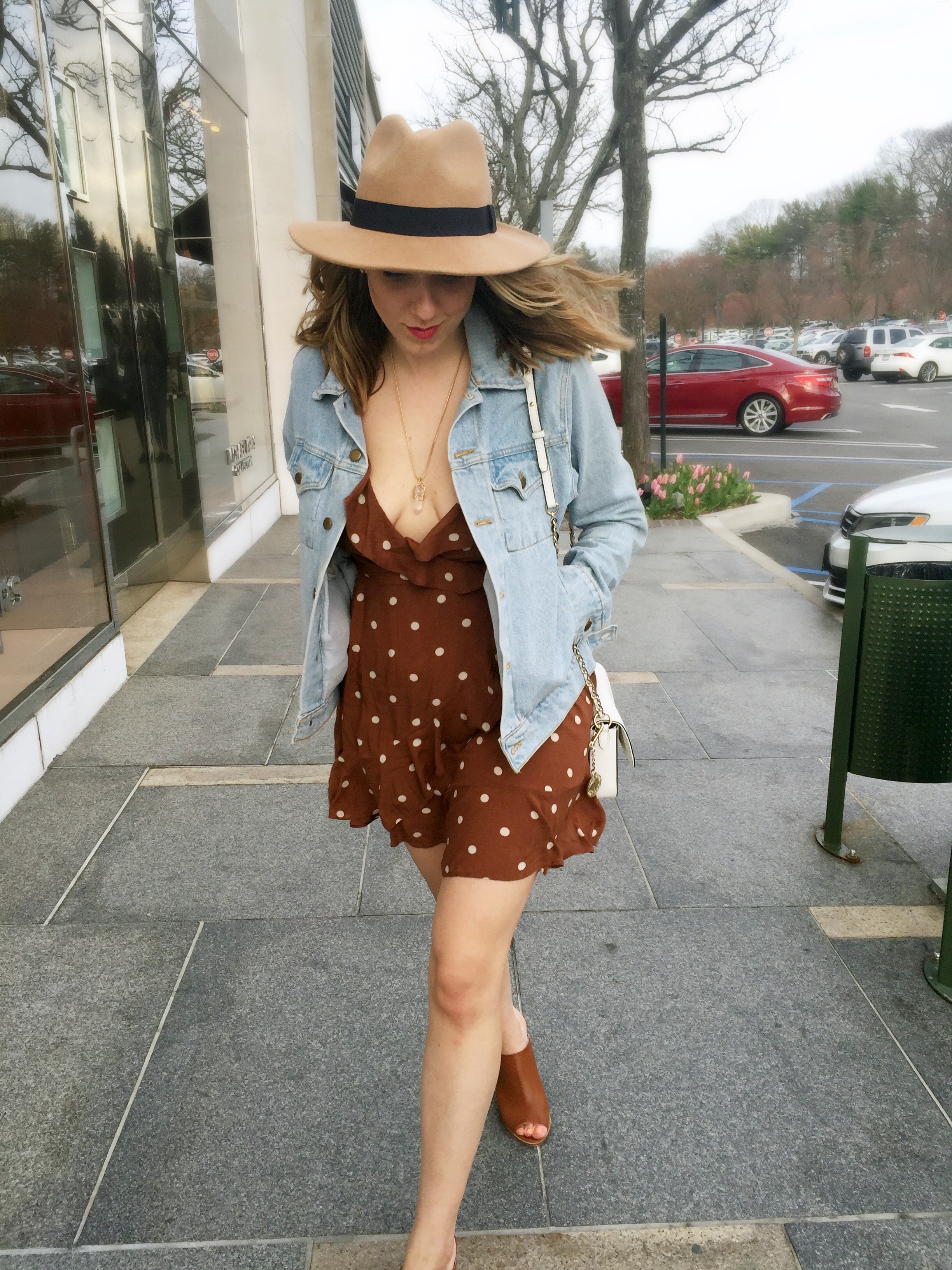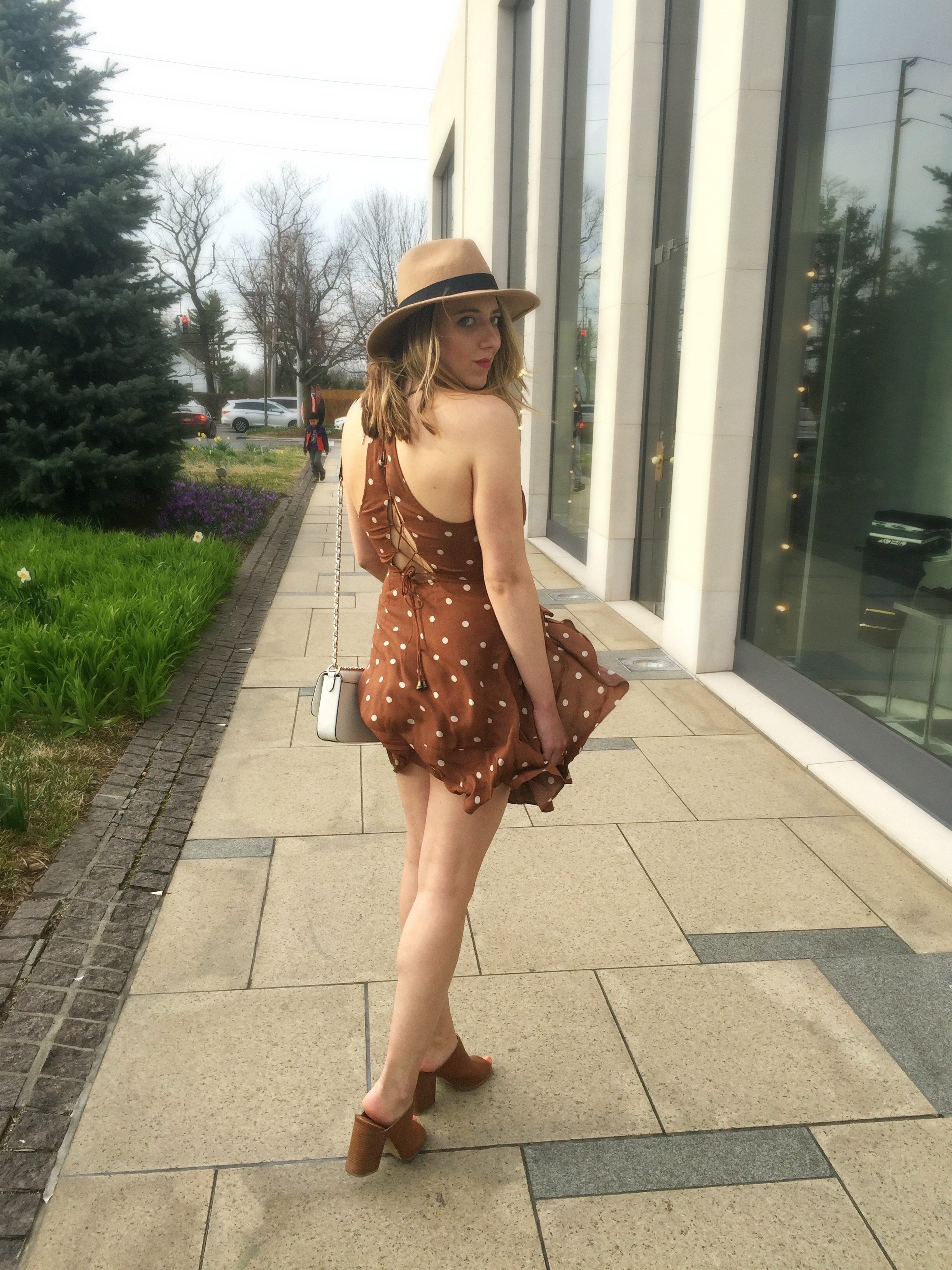 Dress: Urban Outfitters / Jacket: American Apparel / Shoes: Urban Outfitters / Hat: Aldo / Bag: DKNY
"Moments"
"If I could live again my life,
In the next – I'll try,
– to make more mistakes,
I won't try to be so perfect,
I'll be more relaxed,
I'll be more full – than I am now,
In fact, I'll take fewer things seriously,
I'll be less hygienic,
I'll take more risks,
I'll take more trips,
I'll watch more sunsets,
I'll climb more mountains,
I'll swim more rivers,
I'll go to more places – I've never been,
I'll eat more ice creams and less lima beans,
I'll have more real problems – and less imaginary ones,
I was one of those people who live
prudent and prolific lives –
each minute of his life,
Of course that I had moments of joy – but,
if I could go back I'll try to have only good moments,
If you don't know – that's what life is made of,
Don't lose the now!
I was one of those who never goes anywhere
without a thermometer,
without a hot-water bottle,
and without an umbrella and without a parachute,
If I could live again – I will travel light,
If I could live again – I'll try to work bare feet
at the beginning of spring till the end of autumn,
I'll ride more carts,
I'll watch more sunrises and play with more children,
If I have the life to live – but now I am 85,
– and I know that I am dying …"