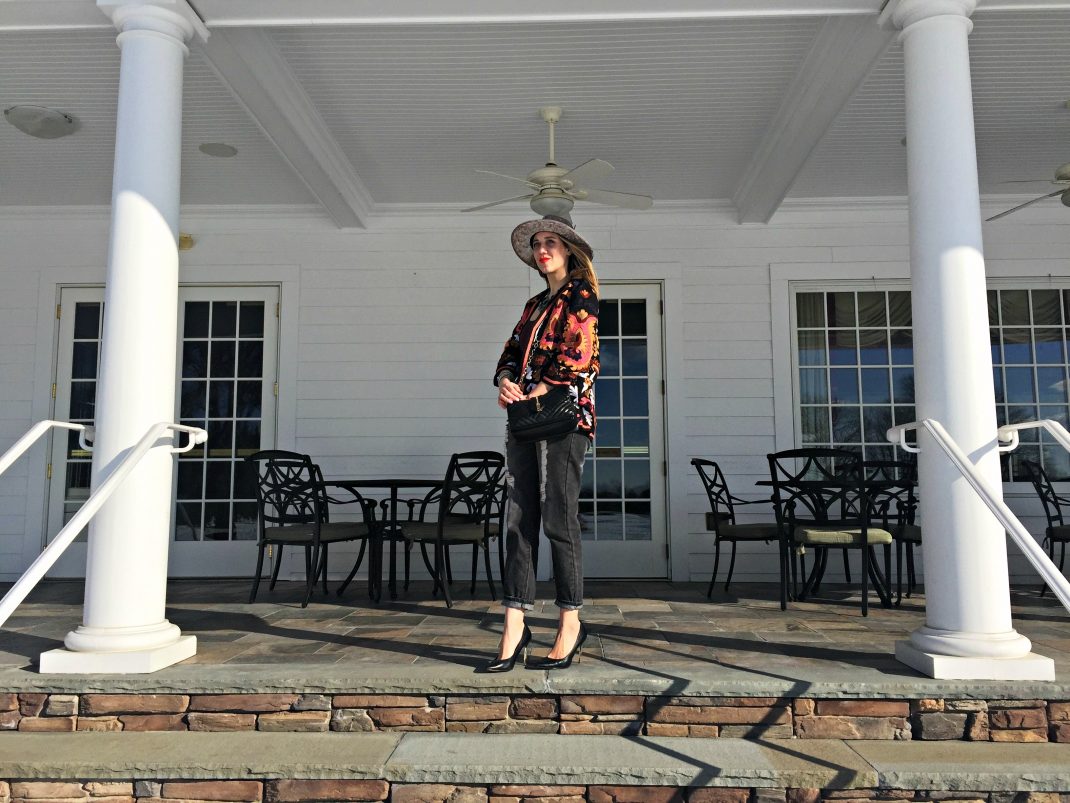 Embroidered Kimono
Happy Friday fellow Stylegazers! I present to you the embroidered dream of a kimono that caught my eye a few days ago at H&M amongst racks and racks of additional 30% off clothing. How could I possibly resist? It's a steal kind of deal and I am not the one to pass the opportunity when it presents itself. This kimono is floral, fun and colorful and I don't think I'll get bored of this one anytime soon. It goes with pretty much everything and it can be worn in many different ways, but I have decided to style it with high-waisted ripped jeans, bodysuit, pointy-toe heels, velvet hat, a simple black bag and silver jewelry.
The outfit is also any occasion-ready. Put on flats or Chelsea boots and you're ready for the brunch, to run errands, to go to a movie theater or a museum; put on heels and you're ready for the night on the town, art gallery opening or a date.
Sretan petak dragi Stylegazer-i! Predstavljam vam vezeni san od kimona koji mi je uhvatio paznju prije par dana u H&M-u medju rafama i rafama odjece koja je bila snizena dodatnih 30%. Kako sam mogla odoljeti? Ovaj deal je bio pravi ulov, a ja nisam ta osoba koja ce da propusti priliku kada se pruzi. Ovaj kimono je cvijetni, zabavan i saren i ne mislim da ce mi uskoro dosaditi. Takodje se prilicno slaze sa svacim. Moze se nositi na mnogo nacina, ali sam ja odlucila da ga stajlingujem sa iscjepanim farmericama visokog struka, bodijem, siljastim stiklama, barsunastim sesirom, jednostavnom crnom torbom i srebrnim nakitom.
Ova kombinacija takodje odgovara bilo kojoj prilici. Obucite ravnu obucu ili kratke cizme i spremni ste za kafu sa prijateljicama, da pozavrsite dnevne obaveze, odete u kino ili muzej; obucite stikle i spremne ste za izlazak, otvaranje umjetnicke galerije ili romanticni sastanak.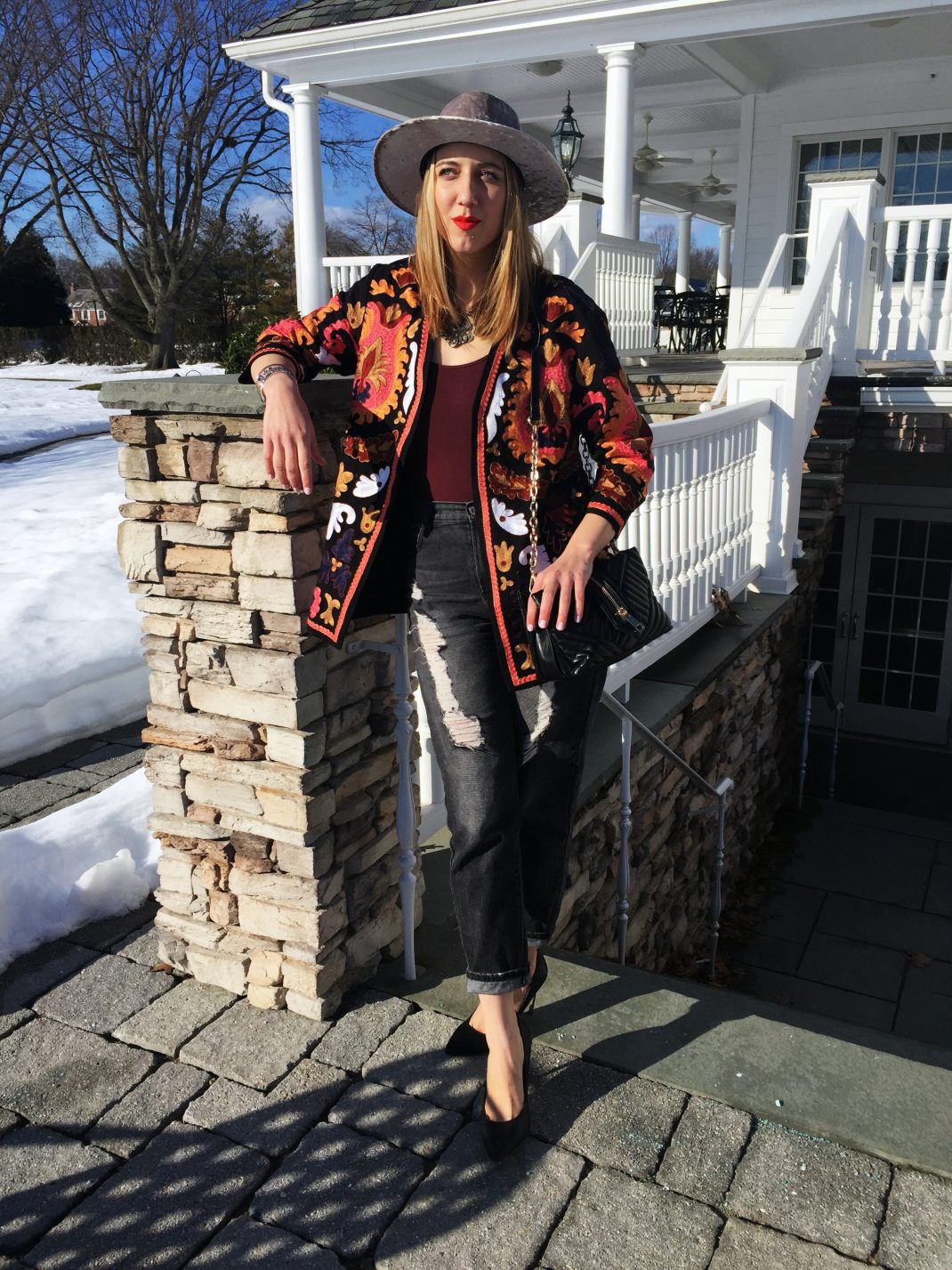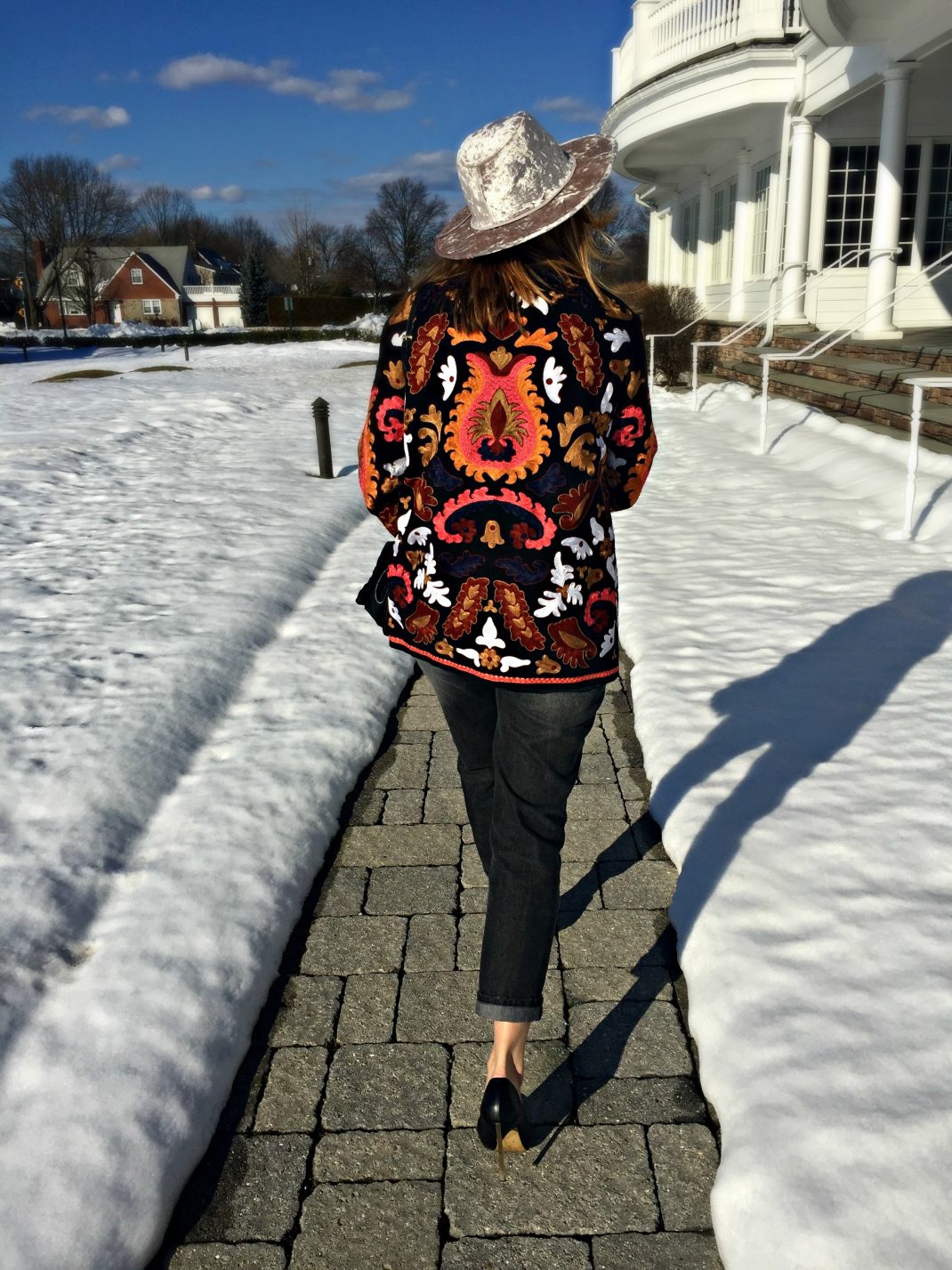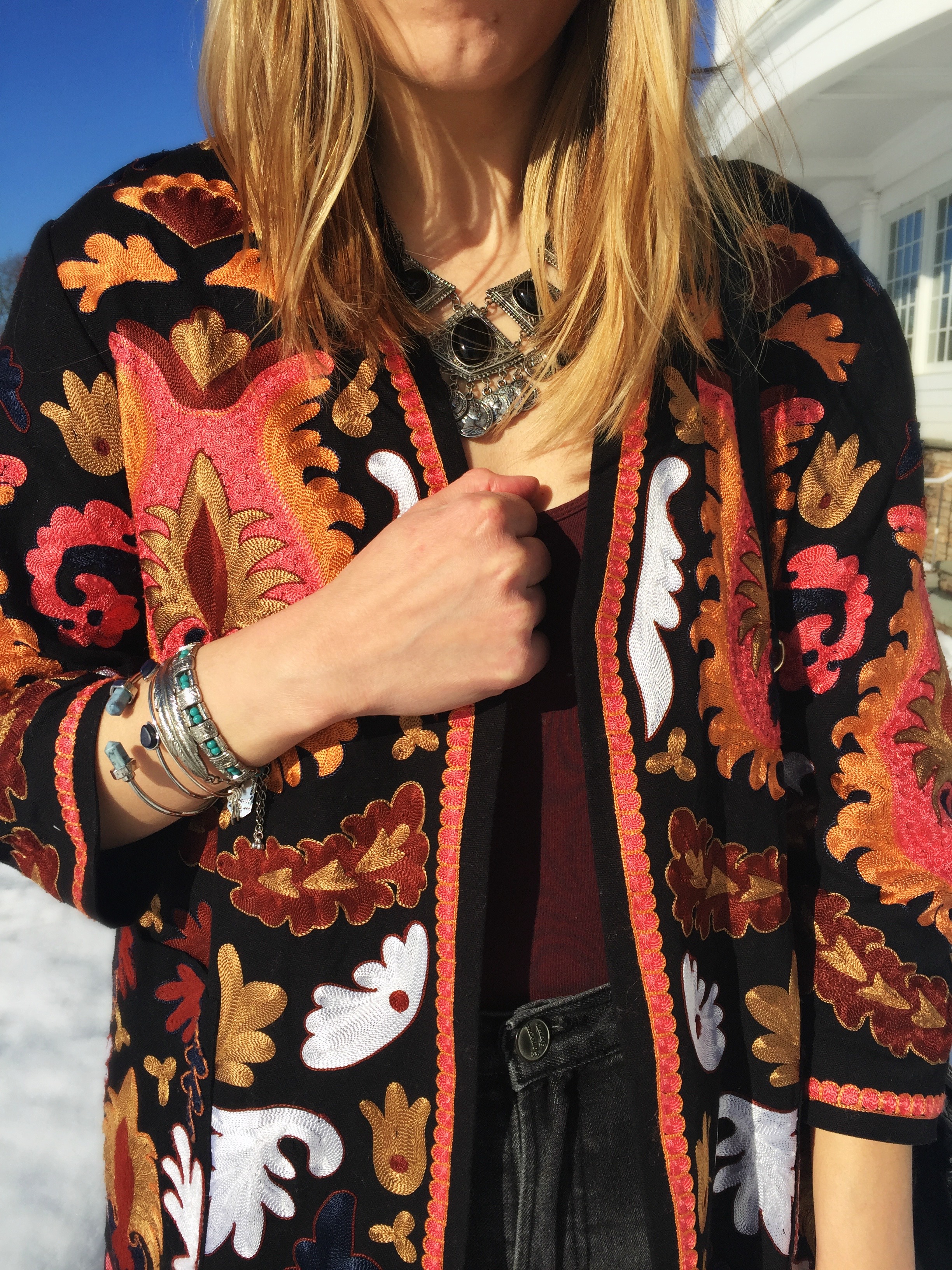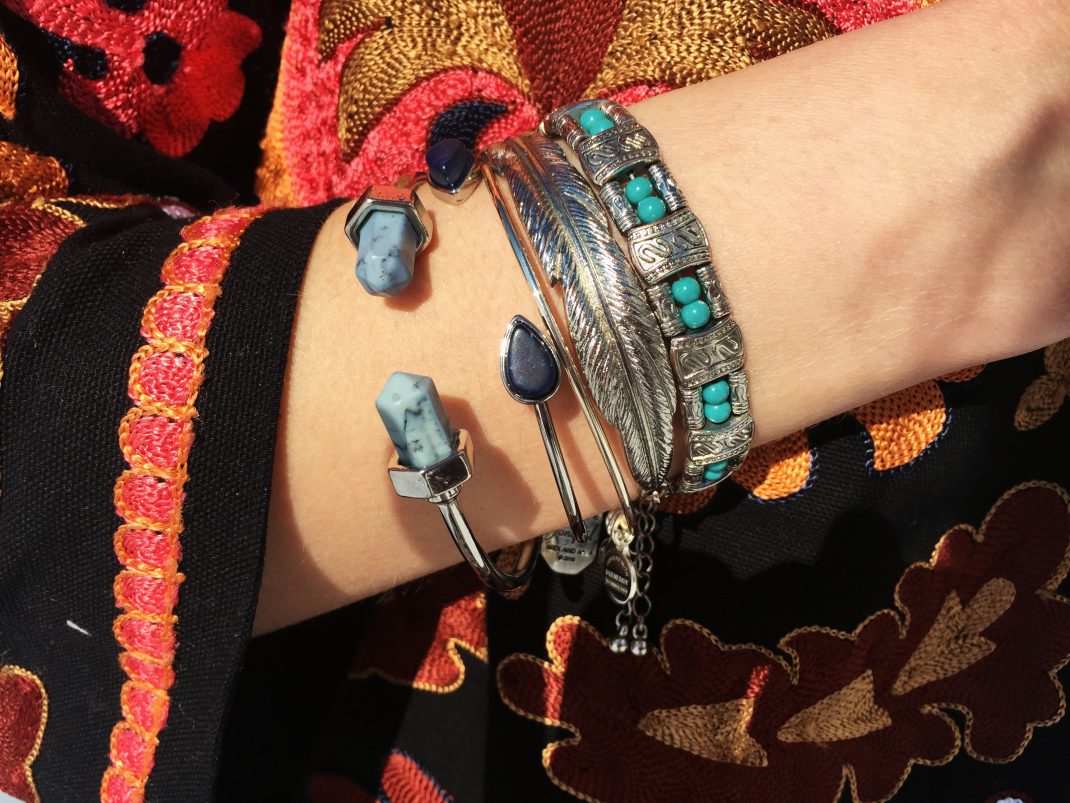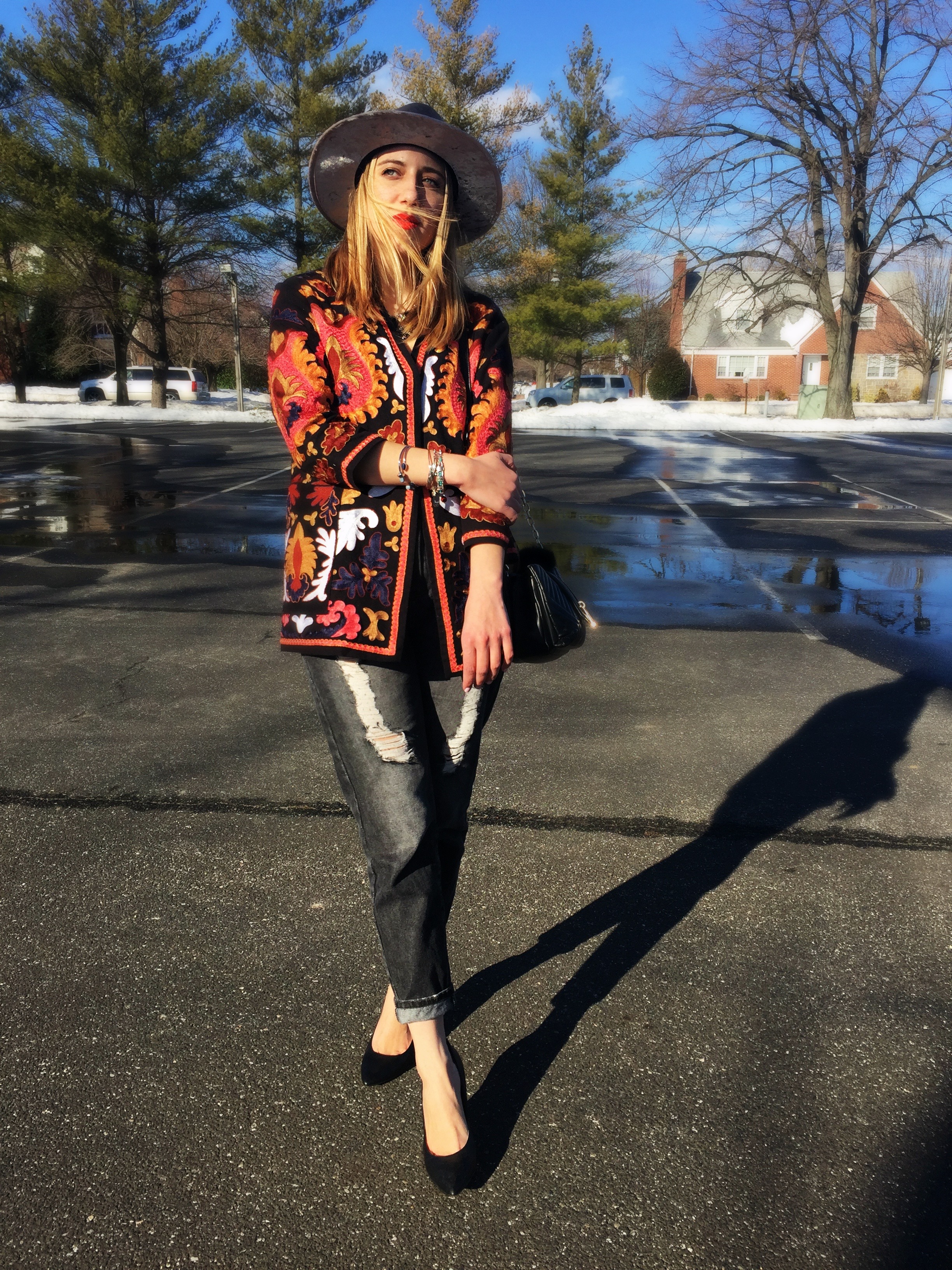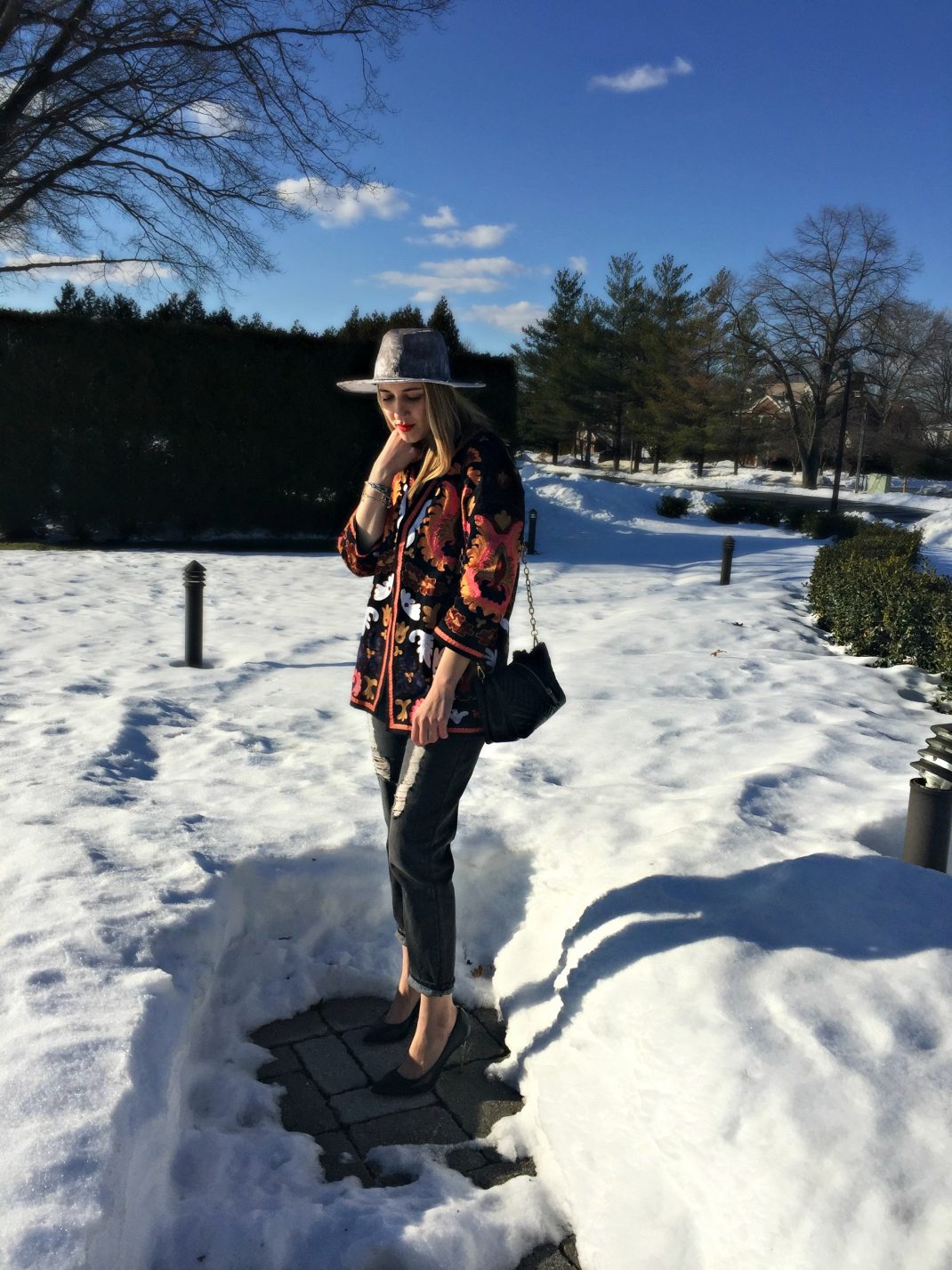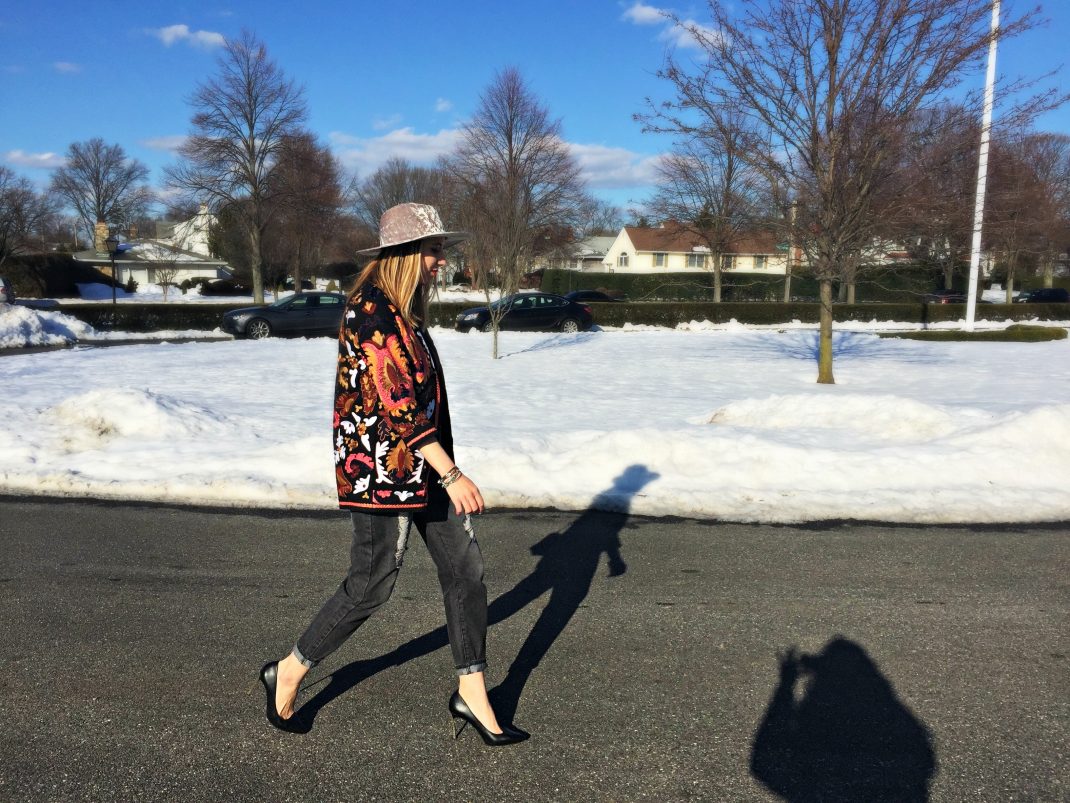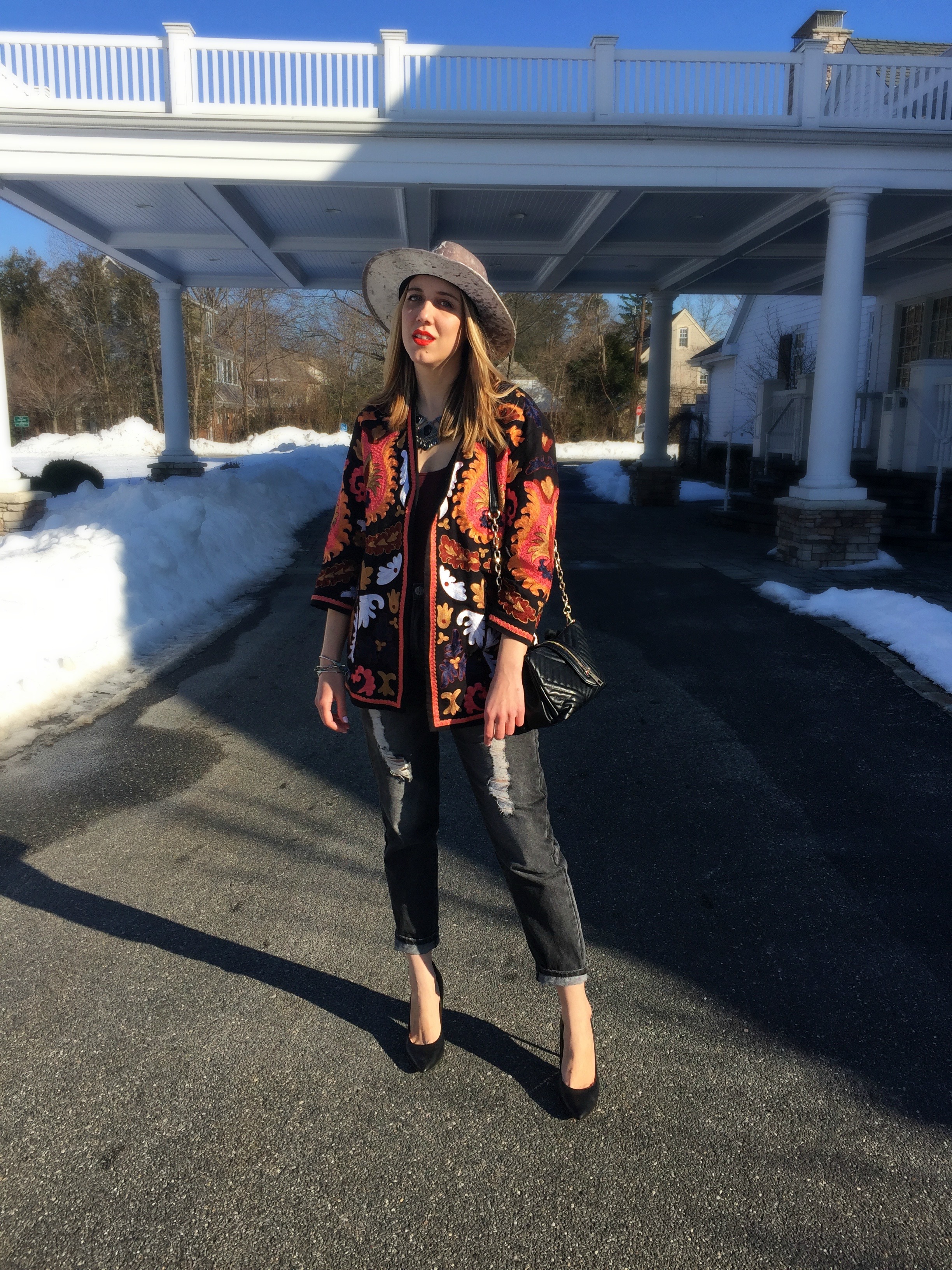 Embroidered Kimono: H&M
Bodysuit: American Apparel
Jeans: Urban Outfitters
Shoes: Enzo Angiolini
Hat: Forever 21
Bag: Zara
nnr