Take a Walk on the High Line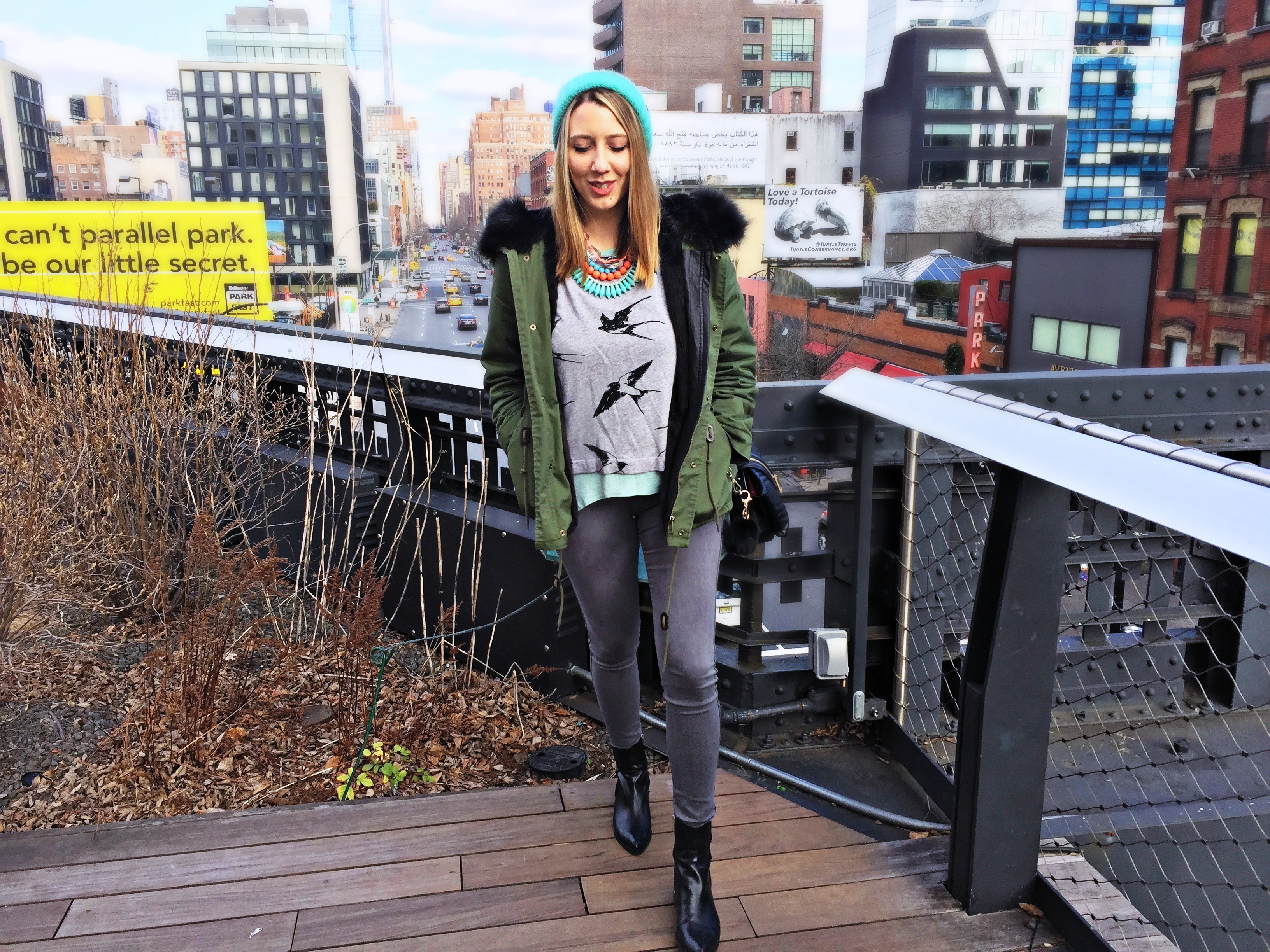 About two weeks ago, I have finally decided to take a walk on the High Line with my family. It took me five years (it's going to be six in July) since I've been living here, to finally visit one of the must-see parks of Manhattan or an aerial greenway and rails-to-trails park, if you will. I know how awful that sounds and I know I have chosen possibly the worst season to see it, but I am slowly gaining a reputation for all of my awkward and poorly thought-out decisions (at least when it comes to family trips).
So, I've been slapped by the cold wind, pushed around by people who wanted to take my photo spots (you are forgiven, but I haven't forgotten) and complained over and over again about the invention of selfie sticks (I apologize to people who love them) and the dangers of owning one. But boy, was it beautiful… I am totally going back in the summer, just for the scenery though and the beautiful summer breeze up on the High Line.
Prije dvije sedmice sam napokon odlucila da prosetam sa porodicom High Line-om. Trebalo mi je pet godina (bice sest u julu) otkad zivim ovdje da napokon posjetim jedan od najpopularnijih parkova Manhattan-a poznat kao "vazdusni rekreacioni park koji je nekada bio zeljeznicka pruga." Znam koliko uzasno to zvuci i znam da sam izabrala vjerovatno najgore godisnje doba da ga posjetim, ali polako sticem reputaciju zbog mojih cudnih i slabo isplaniranih odluka (makar sto se tice porodicnih izleta).
Tako da sam osamarena hladnim vjetrom, gurana od strane ljudi koji su pokusavali da uzmu moje mjesto (oprosteno vam je, ali nisam zaboravila), se konstantno zalila zbog izuma selfie stick-ova (izvinjavam se ljudima koji ih vole) i opasnosti koju oni predstavljaju. Ali covjece, bilo je predivno… Definitivno se vracam na ljeto, samo zbog prizora i predivnog ljetnog povjetarca na High Line-u.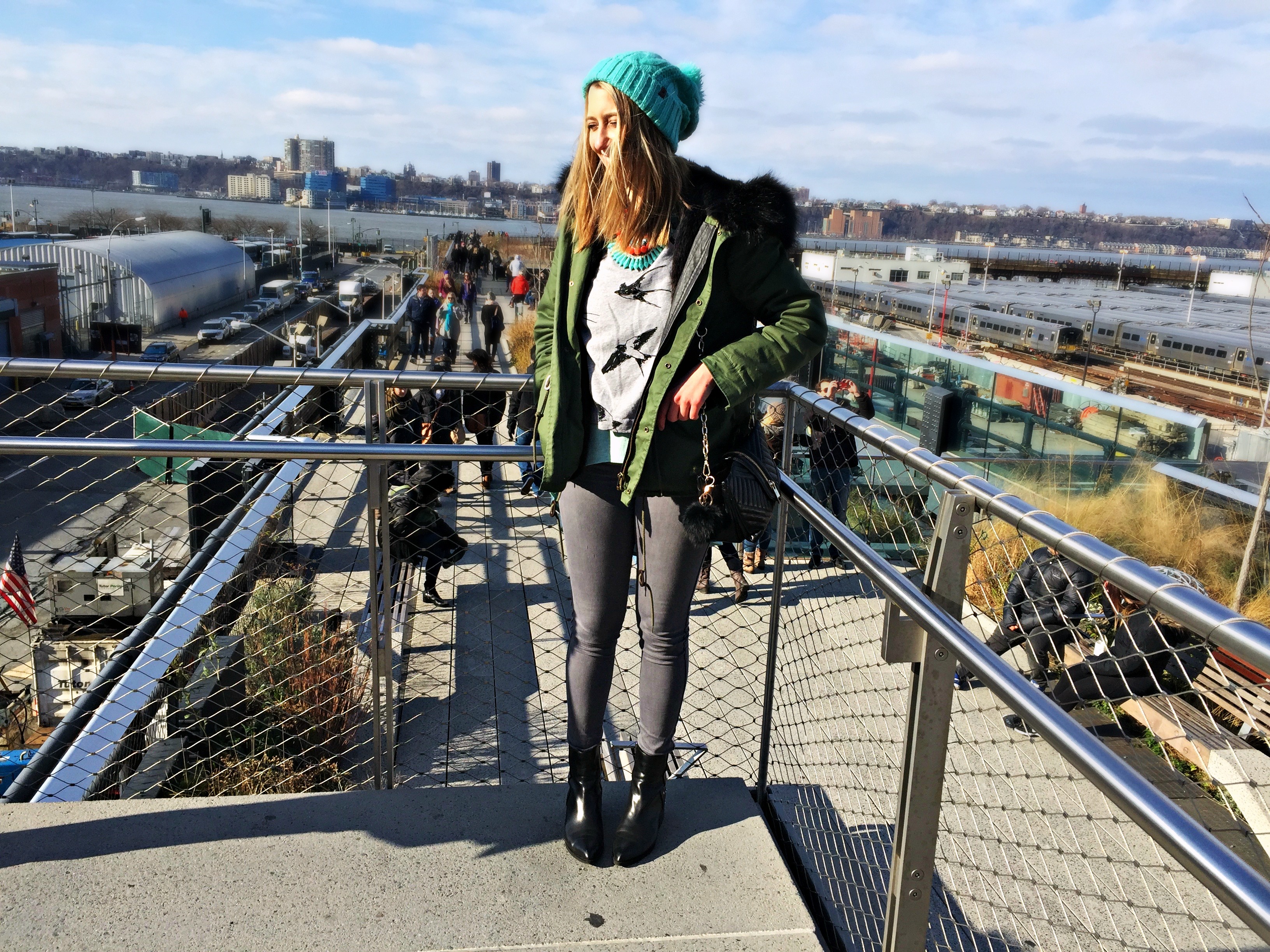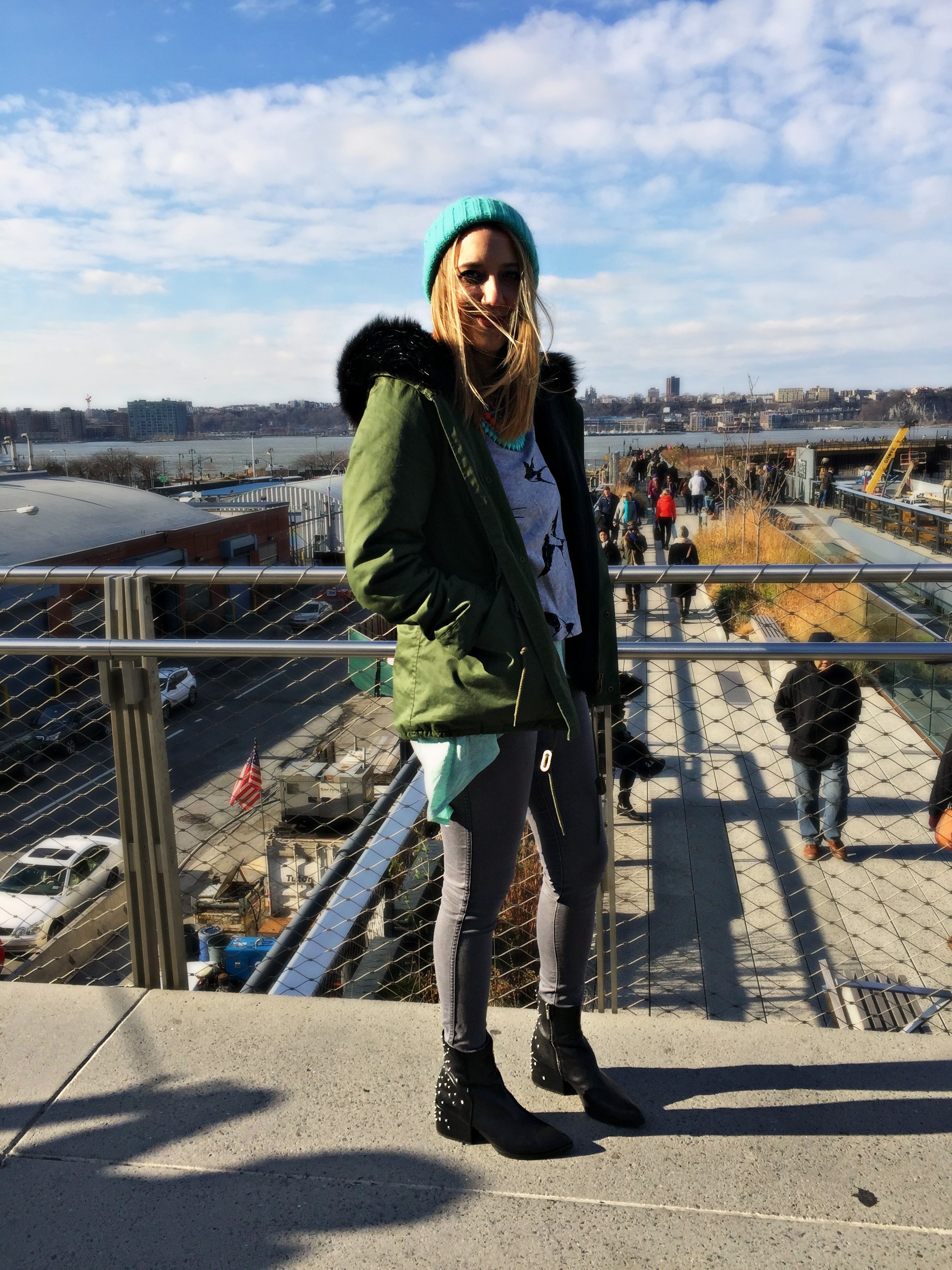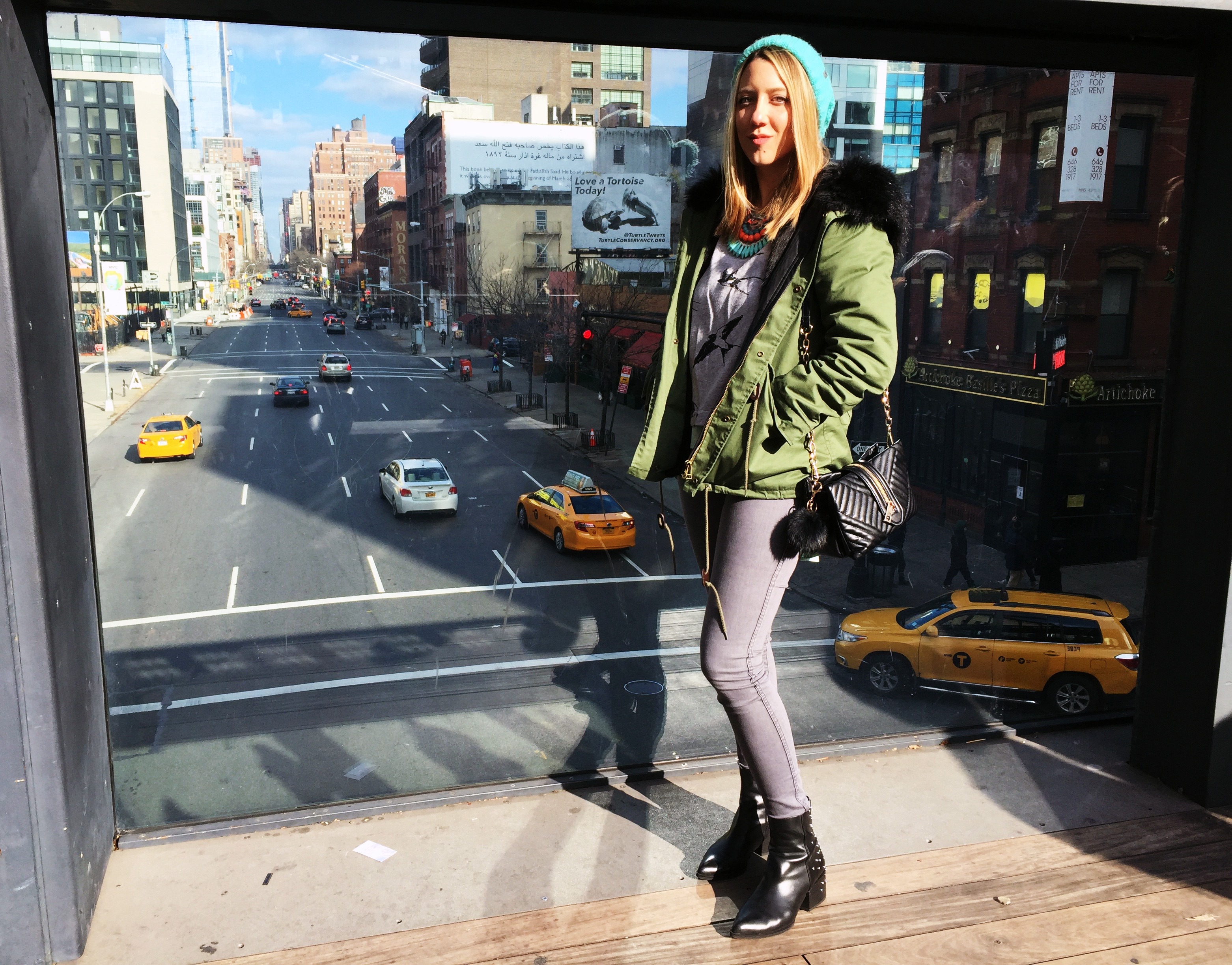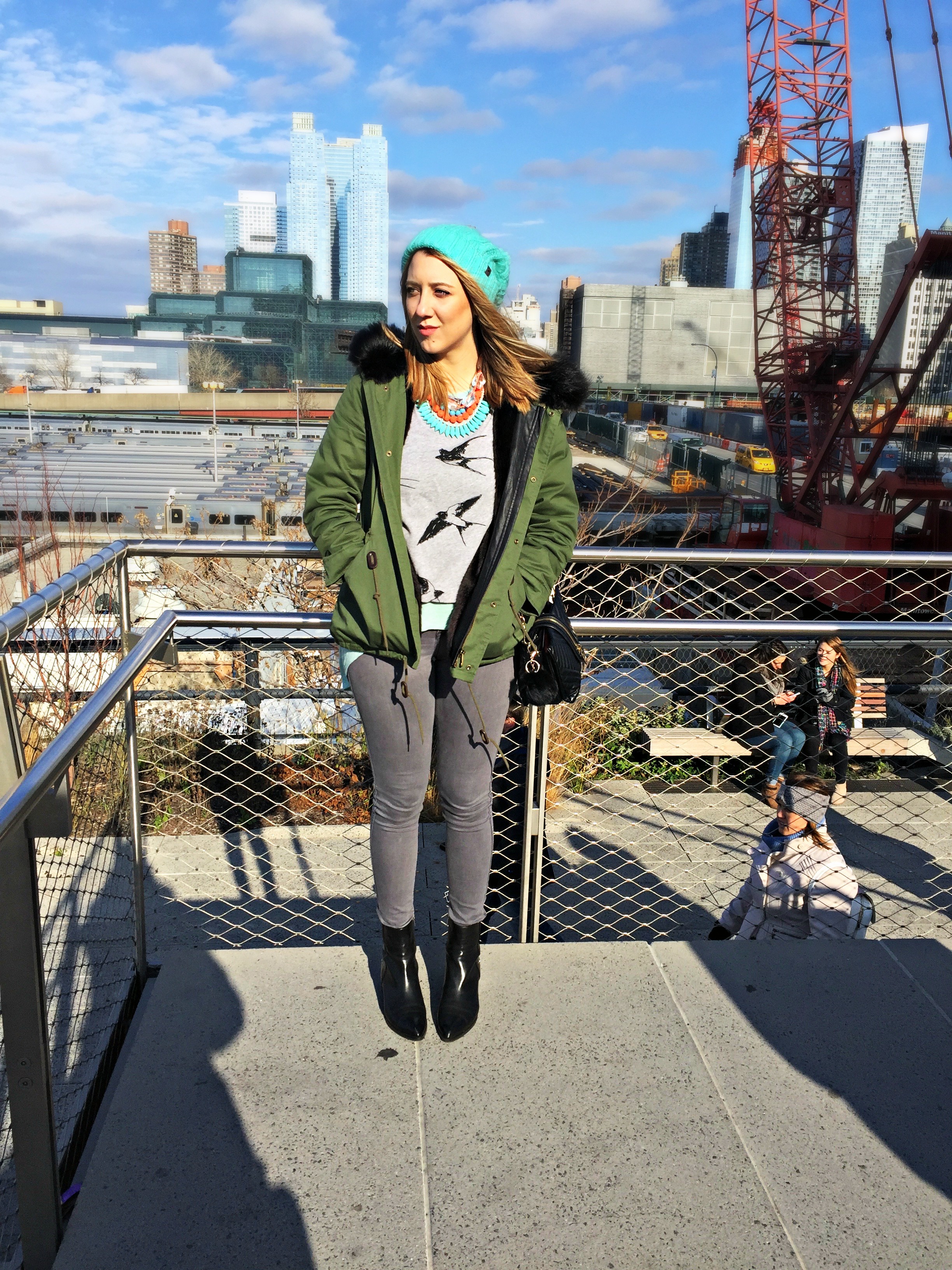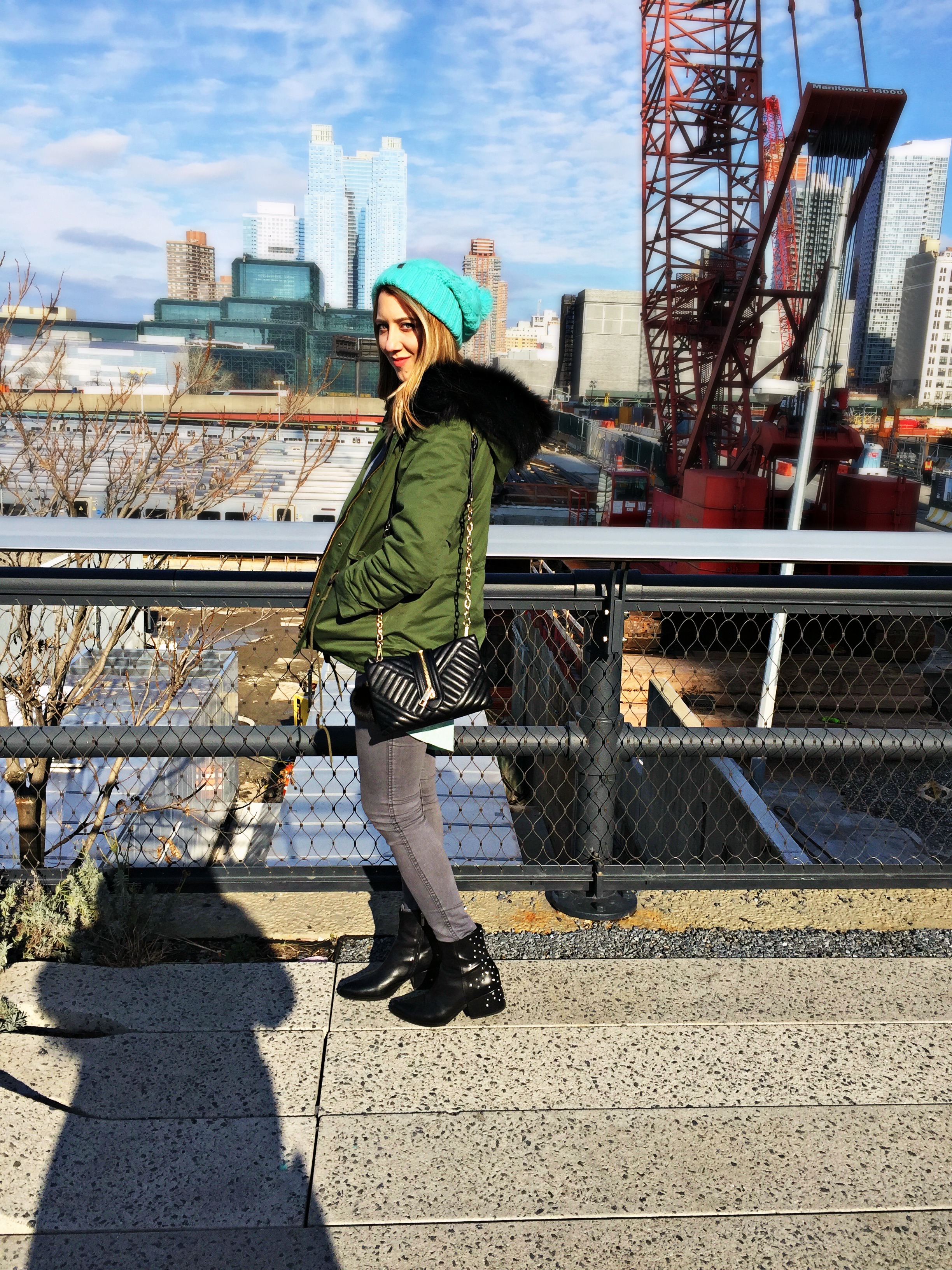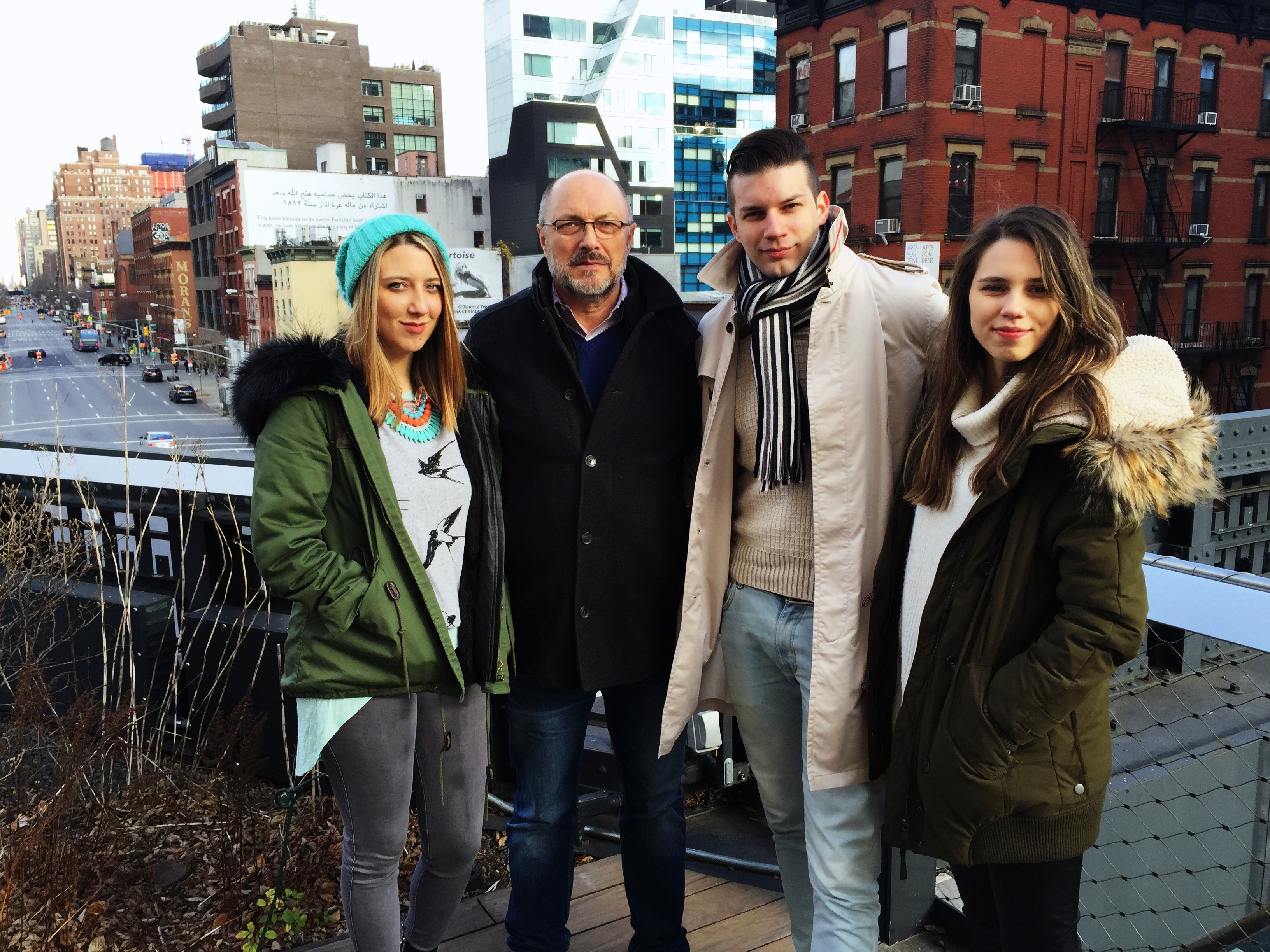 Parka: Zara
Tops: H&M and Forever 21
Jeans: American Apparel
Boots: Circus by Sam Edelman
Beanie:The North Face
Bag: Zara