The Overcoat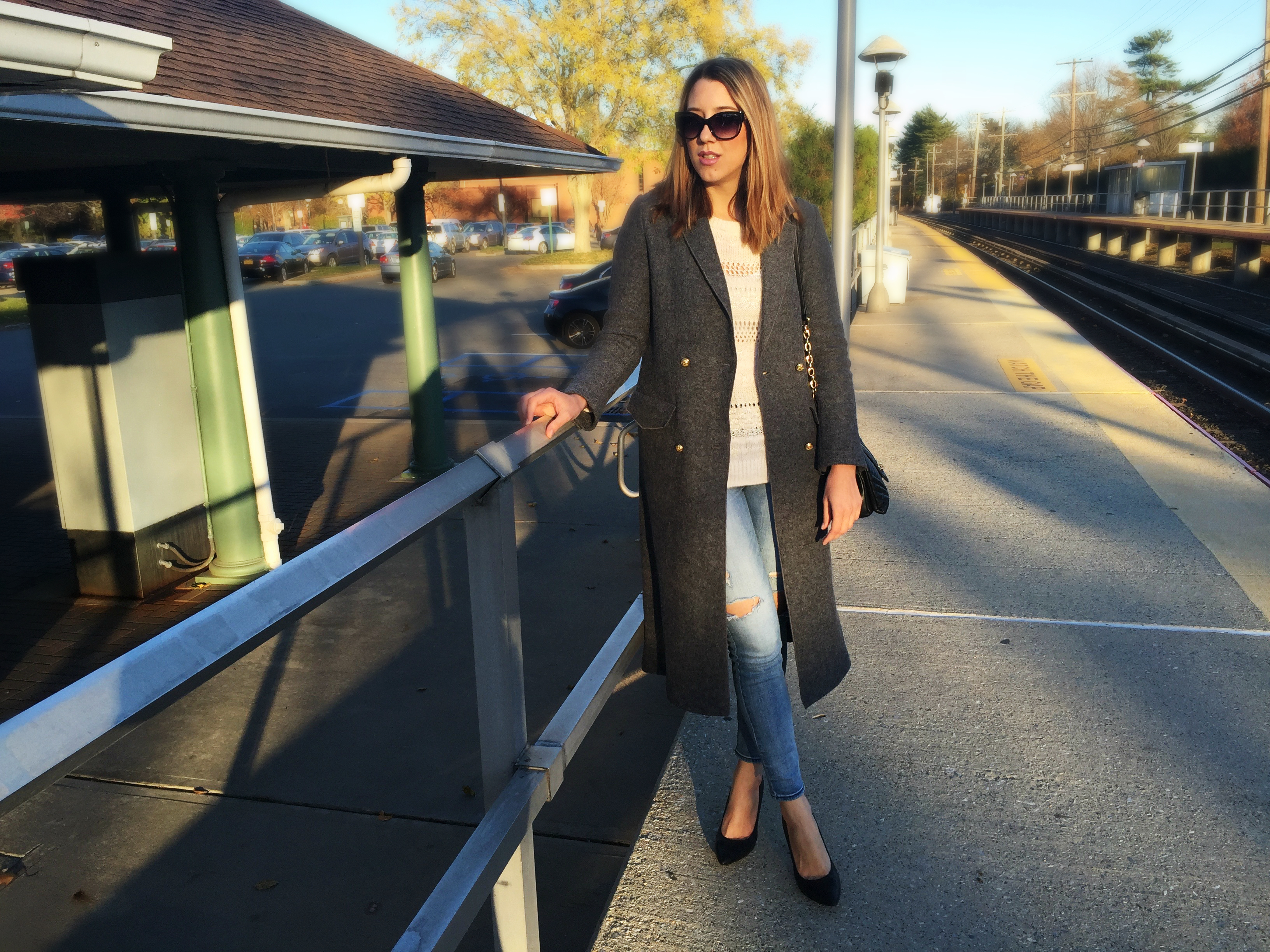 An overcoat is a long, usually double-breasted wool or cashmere coat that made its way into women's fashion. Both in history and literature, the overcoat had a high value as it was worn to establish that an individual was a part of military or had a certain social status. Therefore, different variations of the coat appeared; the frock overcoat, the greatcoat, the paletot coat, the Chesterfield coat that became the most important overcoat of the next half-century, etc.
I remember reading Nikolai Gogol's short story "The Overcoat," where he portrays the society of the time as the one that stresses the importance of having a nice overcoat. The main character Akakiy Akakievitch was an impoverished government clerk and copyist who wore a worn-out overcoat and therefore was ridiculed by all his colleagues. He decides to work hard and save up money to buy a new one. After a while, he finally has enough to get a new overcoat. His coat is such great quality that it becomes the talk of the office and everyone is so impressed that his clerk superior decides to throw a party to honor it. I'm telling you, a party to honor a COAT. (SPOILER ALERT: If you ever plan on reading the book, you might want to stop here.) But…there's always a, but… On his way home, poor Akakiy was attacked and his overcoat was stolen by two ruffians. Later in the story he develops a fever and dies. But the story doesn't end there. Now Akakiy's ghost is haunting the town and stealing overcoats. I'm not going to go into much detail over the ending, but the point is, apparently a nice overcoat is worth getting back from dead.
Thankfully, we don't have a bad luck of Akakievitch and we also happen to have so many affordable coats to choose from. My pick is this dark grey, long coat from Zara. It's eye-catching, warm, and timeless. Considering the price, it's a total bargain. It can easily go from day to night look.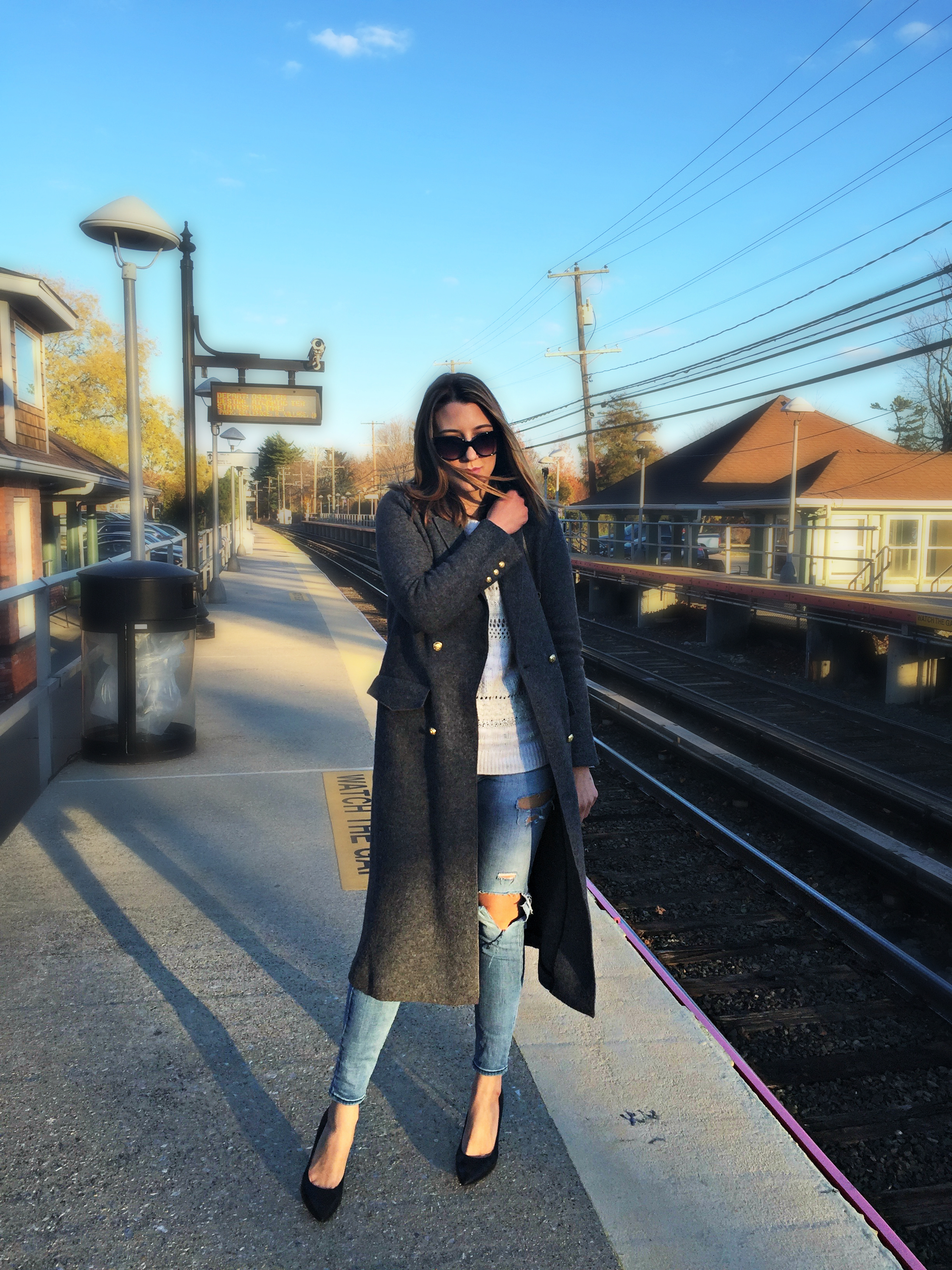 Sinjel je dugacak, na duplo kopcanje i obicno napravljen od vune ili kasmira i nekako je vremenom nasao svoj put u zensku modu. I u istoriji i literature, sinjel je posjedovao visoku vrijednost , jer je nosen da oznaci da je doticna osoba clan vojske ili posjeduje odredjen socijalni status. Zbog toga su se pojavile razne varijacije sinjela, kao sto su frock sinjel, greatcoat, paletot sinjel, Chesterfield sinjel koji je postao najbitniji sinjel u drugoj polovini vijeka, itd.
Sijecam se knjige Nikolaja Gogolja pod imenom "Sinjel," gdje on opisuje drustvo tog vremena kao jedno koje izrazava potrebu za posjedovanjem lijepog sinjela. Glavni lik Akakij Akakievic je bio siromasan vladin cinovnik i prepisivac koji je nosio iznosen sinjel i zbog toga je bio izvrgnut ruglu od strane njegovih kolega. Tada on odlucuje da tesko radi i stedi novac da bi kupio novi. Nakon nekog vremena napokon je uspio da skupi dovoljno i kupi novi sinjel. Njegov novi kaput je bio tako dobrog kvaliteta da je postao glavna tema kancelarije i svi su toliko impresionirani da njegov nadredjeni cinovnik odlucuje da organizuje zurku u cast sinjela. Da, kazem vam, zurka u cast SINJELA. (UPOZORENJE: Ako ikada namjeravate da procitate knjigu, mozda zelite da prestanete da citate sada.) Ali…uvijek postoji, ali… Na putu kuci Akakij je napadnut od strane dva huligana koji potom kradu njegov kaput. Kasnije u prici, on dobija groznicu i umire. Ali prica tu ne zavrsava. Sada Akakijev duh posjeda grad i krade sinjele. I necu ici dublje u detalje zavrsetka
nnknjige, ali izgelda da je poenta da se zbog dobrog sinjela vrijedi vratiti iz mrtvih.
Na svu srecu, mi nemamo losu sudbinu Akakievica i takodje imamo toliki izbor priustljivih sinjela. Moj odabir je tamno sivi, dugacki sinjel iz Zare. Privlaci paznju, topao je i vanvremenski. Uzevsi u obzir cijenu, absolutno je pun pogodak. Moze se lako nositi uz dnevne i vecernje kombinacije.
Coat: Zara
Sweater: H&M
Jeans: American Eagle Outfitters
Shoes: Enzo Angiolini
Bag: Zara
Sunglasses: Oscar de la Renta
References:
1. Wikipedia (Overcoat and "The Overcoat" )
2. iamalpha m.