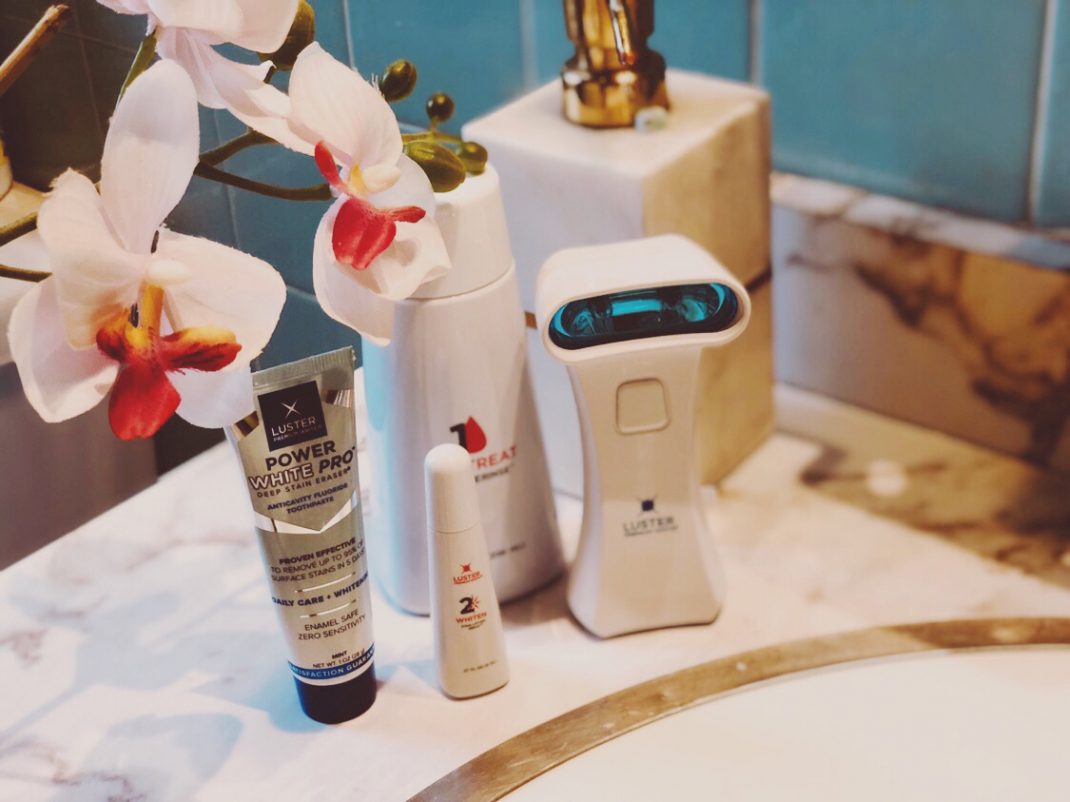 The Best at Home Teeth Whitening Kit I've Ever Tried (VIDEO)
This is probably the best at home teeth whitening kit I've ever tried and I found it when I wasn't even looking for one. Yes, I've tried a kit here and there, but the results were not so impressive that I simply gave up. Until one day the Luster Premium White Pro Light Dental Whitening System has been put on my radar, promising to lighten teeth for up to 6 shades in 30 minutes.
That sounds like just a dream but I actually got the proof. The kit consists of four steps, which I show in the video below. The Power White Pro Anticavity Fluoride Toothpaste, followed by Accelerinse and Stain Lifting Serum. The deal is sealed with the Dual-Energy Whitening Light.
If you repeat the steps a few times, you can get your teeth to turn 6 shades whiter, but I've decided to do a one, 2-minute treatment as a test. The process, as well as the before and after, is shown below in the video. I must say that I was pleasantly surprised by the results. After just one try, my teeth were noticeably whiter.
WATCH:
Luster Pro Light features a patented Dual Power Dual Power Xenon Whitening Light and Stain Lifting Serum to whiten teeth up to 6 shades in 30 minutes! It's a clinically proven professional whitening system with no messy trays or strips. The system gently whitens without sulfates (SLS). Enamel-Safe. System includes: Dual-Energy Whitening Light, Accelerinse, Stain Lifting Serum, Power White Pro Anticavity Fluoride Toothpaste – Mint. $43.99 at Lusterpremiumwhite.com and Walmart stores.