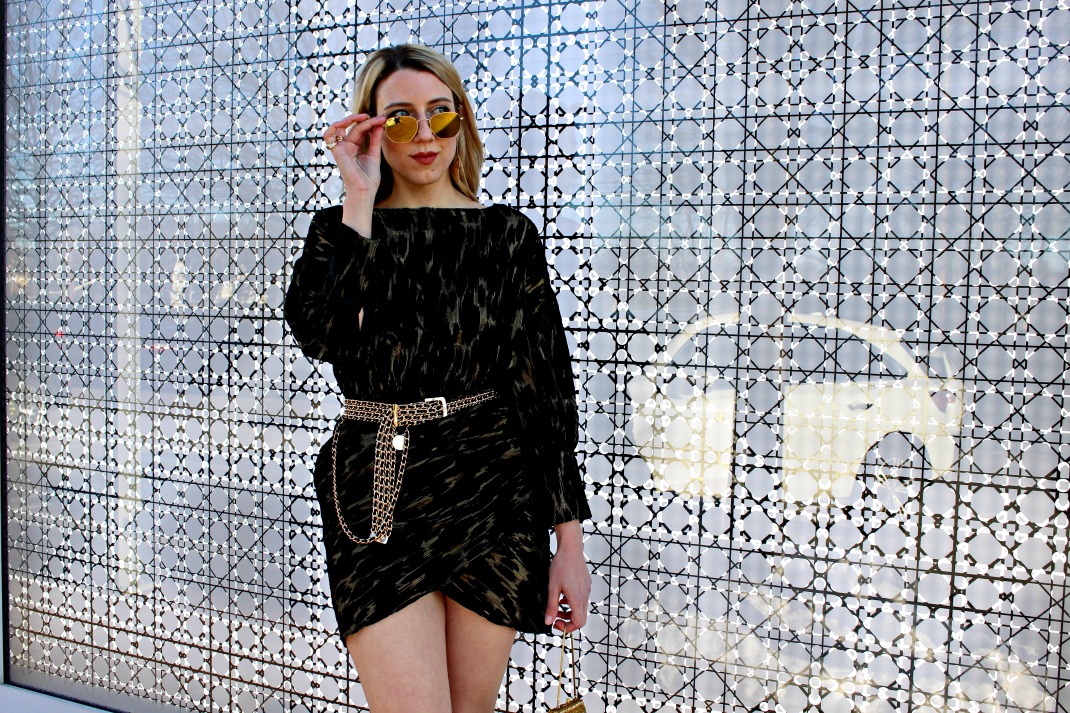 Need a Clubbing Outfit Idea? This 80s-Inspired Black and Gold Cocktail Dress is Exactly What You Need!
Need a clubbing outfit idea? You're in the right place! If you've been following the latest 80s fashion trend craze you'll love this black and gold cocktail dress. It's actually funny, while we were taking these photos, I told my sister, who's also my photographer, that there's really no other combination that would sum up my personality better than black and gold. Black as all-encompassing, subdued and mysterious and a touch of gold for a little bit of spunk. She giggled. She probably thought it's all nonsense, but I love her honesty.
I've scored this particular dress on Zara sale for practically nothing and have been obsessed with it since. Yes, you've guessed it, I have officially joined the 80s fashion craze and I love every minute of it. Especially the emphasis on gold accessories. And let's be real – is there such a thing as too much gold? I don't think so.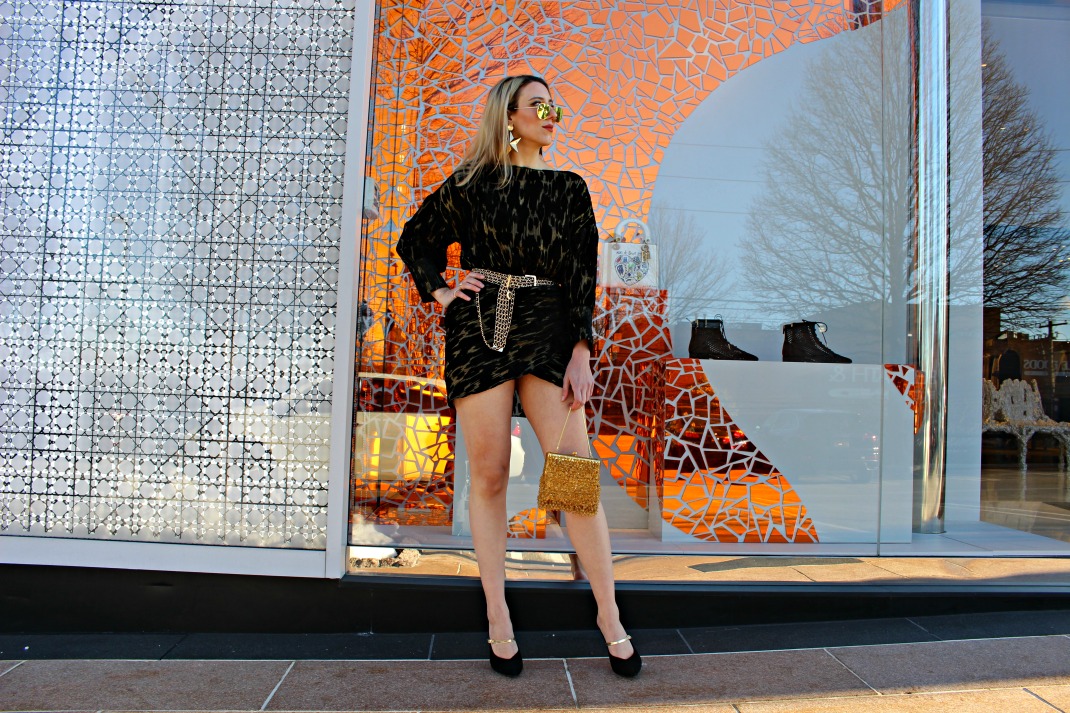 So, going back to the dress. It's just perfect for every occasion and can be dressed up or down as desired. I have decided to elevate the look with a Free People chain belt for a classic Versace-inspired look. I've added these larger-than-life gold star earrings, because when you decide to really amp it up, then you amp it up all the way. No holding back.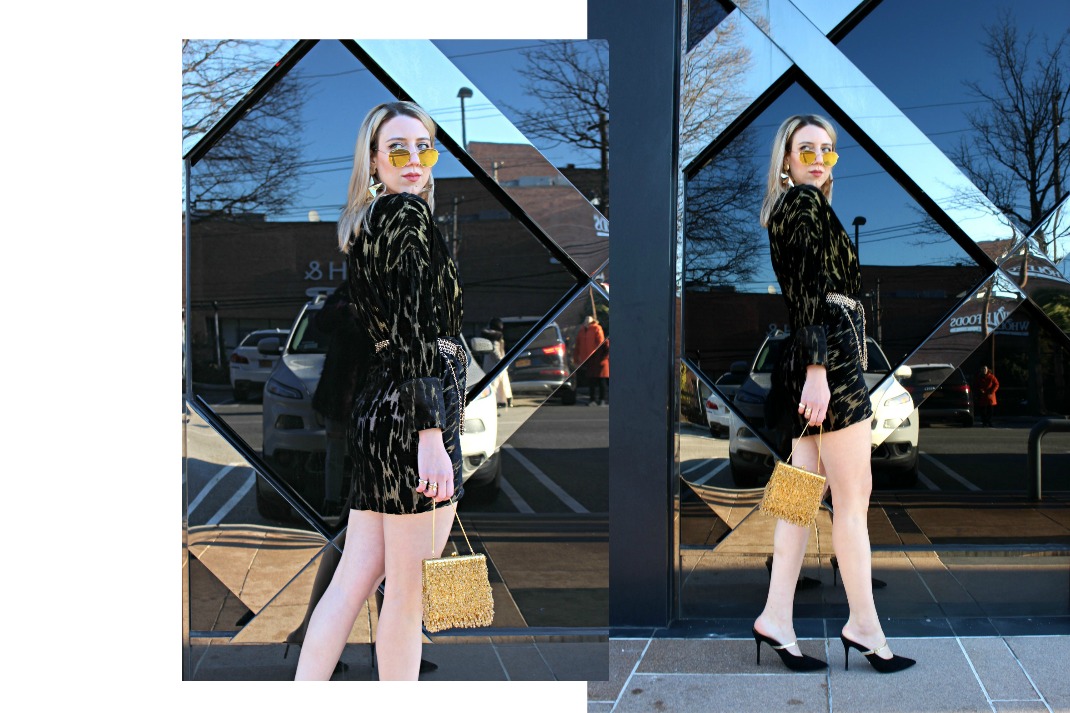 These gorgeous mules are from Michael Kors and to say that I love them would be an understatement. Both comfortable and sexy, could a girl wish for anything more when it comes to high-heels? Of course, the look is only complete with – MORE GOLD! Because, again, we're not trying to be humble here. Two final gold touches are my good old Ray-Ban hexagonal sunnies and a vintage gold purse from I don't know where. And there you go, a blinding look that won't go unnoticed. LOL.