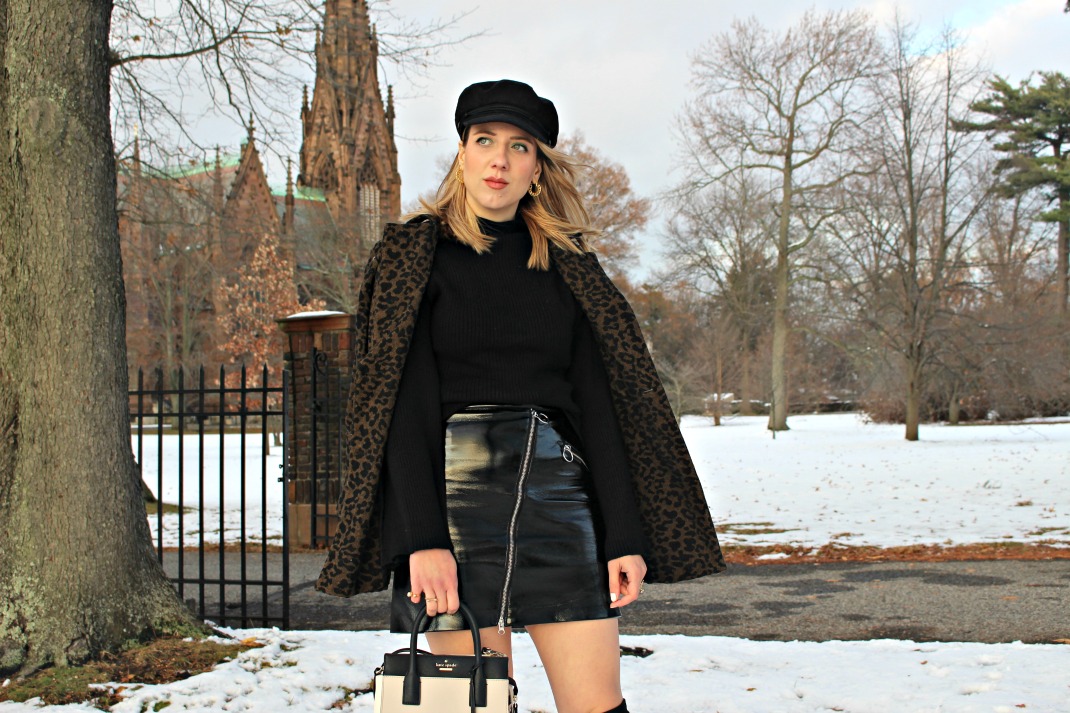 Winter Styling Tips: What to Wear & How to Look Cute in Cold Weather
Looking for some winter styling tips? Look no further! Although, not my favorite season fashion-wise, there is still a way to make winter dressing seem less boring. Yes, it is possible to be warm and look cute in cold weather. All you really need is a few key pieces that are versatile and you're good to go. At first, my intention was to pair this Mystique Boutique sweater with a pair of houndstooth pants, but then I've decided that I might want to break up the monotony a little with this patent leather skirt from Zara. If you're opting for a head-to-toe black look, it is always fun to play with different textures. I just love the contrast of the cozy knits with something like patent leather. It is just casual enough to make it a perfect daytime look and just dressy enough to make it a suitable night-out look as well. This is a day-to-night look and a solution to all your winter dressing problems. I would just suggest wearing a pair of nude tights. (Which I'm obviously not wearing here and that is a big mistake on my part. Especially because freezing my eggs was definitely not my intention.) However, still, my trusty over-the-knee boots from Zara have saved the day. I'll know better next time. Although, in a twisted way I like being a victim of fashion. Like my favorite fashion icon, Anna Dello Russo once said: "Because I'm totally crazy, I mean, I'm a total fashion victim." Same girl, same.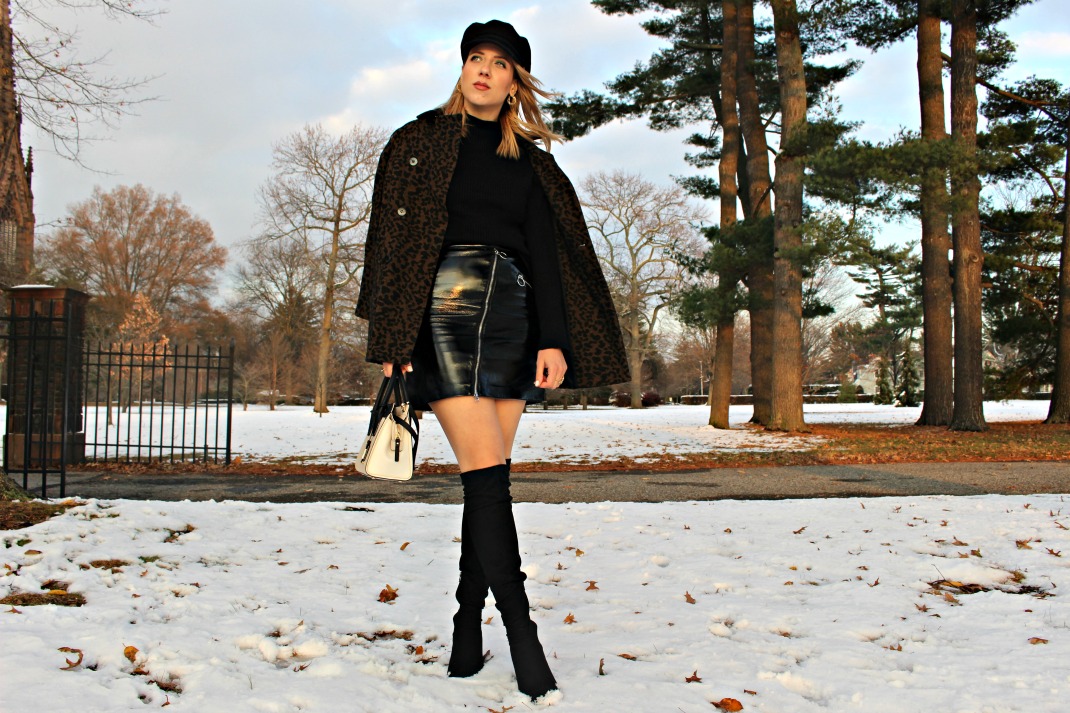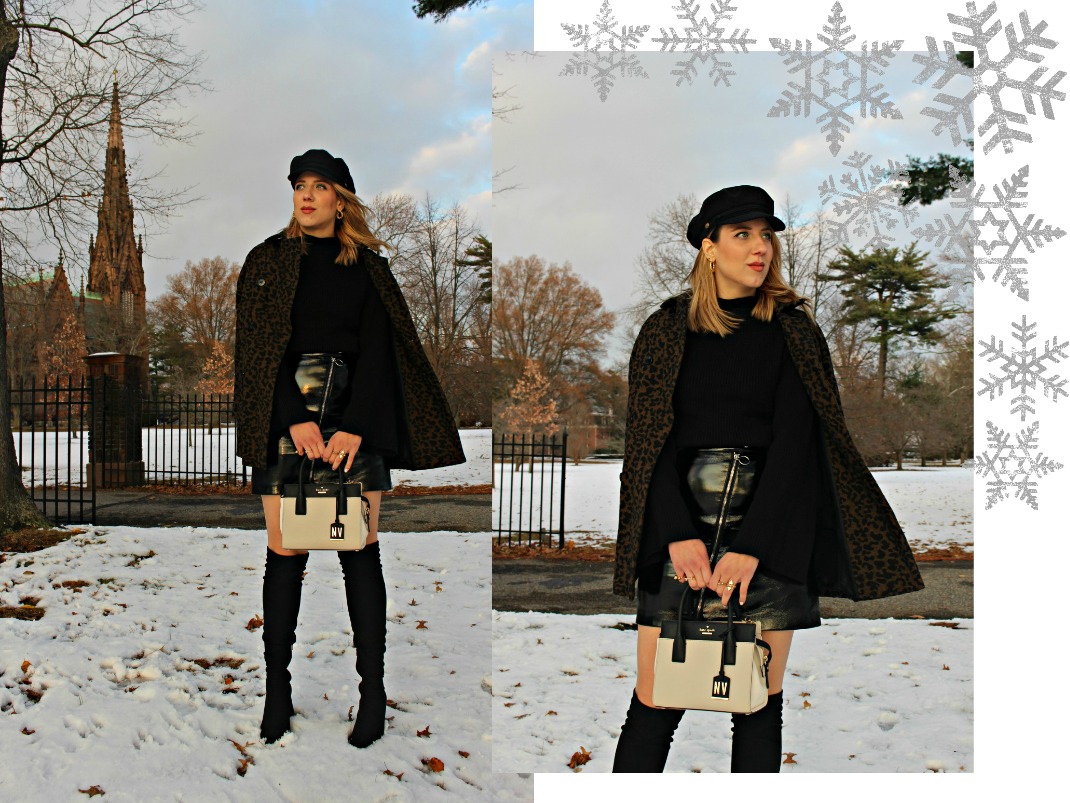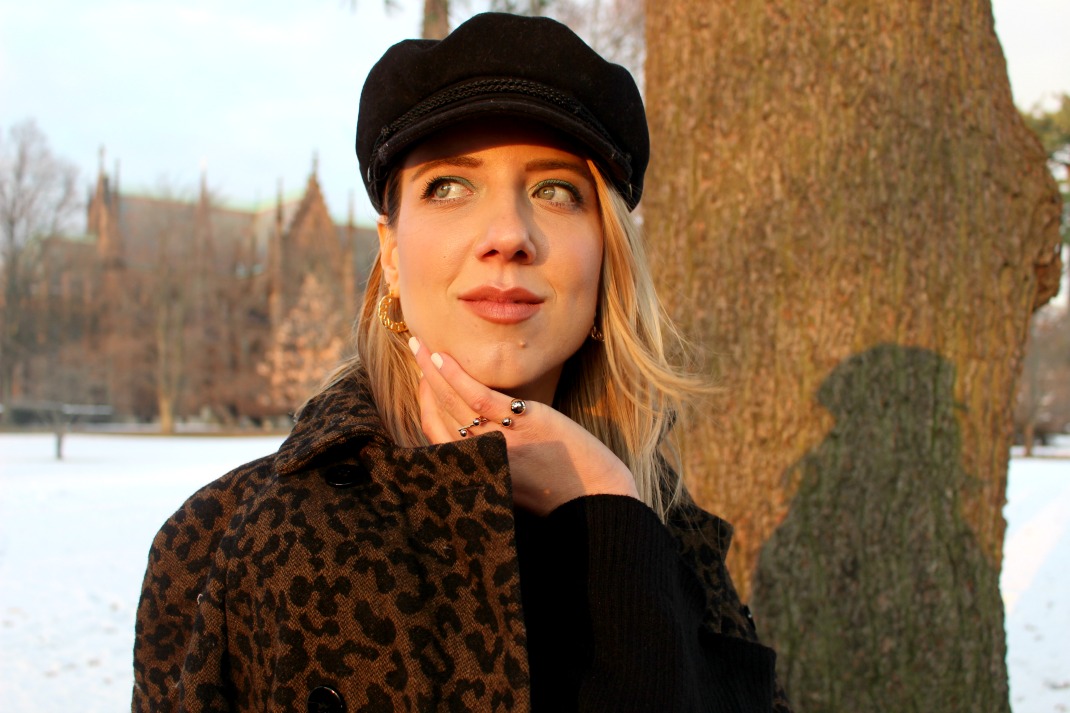 I have decided to complete the look with this fiddler's hat I borrowed from my sister. You've seen this two-tone handbag many times before. Of course, no look is complete without some jewelry. The "Neptune" chain hoops are from Vanessa Mooney, $10 on sale-what?! Plus, gold-plated. WIN. The rings are from Wanderlust + Co and Luv Aj.