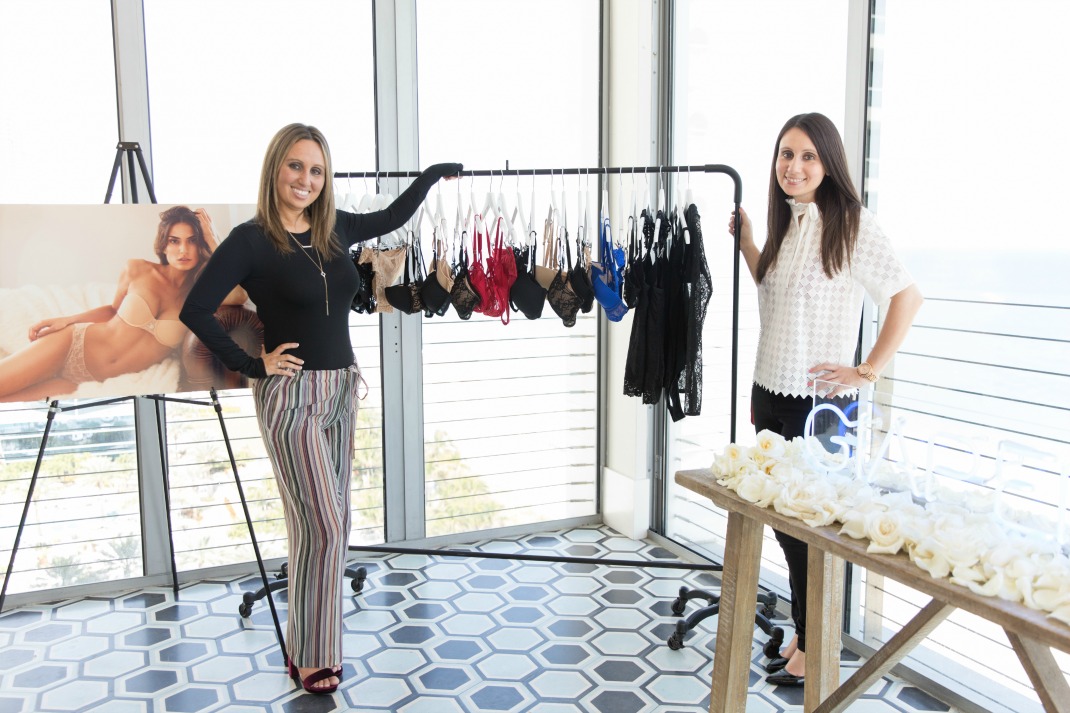 Interview With GIAPENTA's Founder & GIRL BOSS Kris Strouthopoulos
Kris Strouthopoulos & Sister Elena Strouthopoulos (VP of Marketing).
GIAPENTA is an innovative lingerie brand created around the idea that your lingerie should do more for you apart from just looking sexy. That's why this brand had invented the TempPro Technology fabric that proactively regulates body temperature, so you're prepared for whatever your day might bring.
Founded on the promise to be forever innovative and forever inspired, the name GIAPENTA was derived from the Greek words meaning FOREVER. The brand continues to pull inspirations from Greece and you'll see their signature GIAPENTA blue color woven throughout the collection, a nod to the cool blue waters and iconic Santorini rooftops.
Pretty cool right?!
I wanted to find out more about this brand and inspiration from the mastermind herself! Here's what GIRL BOSS, Kris Strouthopoulos had to say about the brand, where she draws her inspiration from and what being a GIRL BOSS means to her.
1. Kris — tell us a little bit about yourself?
I'm a Florida native and grew up on the west coast of the state. I love traveling and exploring the world, FSU football, my sweet dog CJ, and am pretty obsessed with yoga. I grew up and thrived in the retail world during my career in sales and management, and what I learned along the way has proved vital in starting my own business. With GIAPENTA I feel so lucky to be able to now work on the creative side of things and wake up every day doing what I love and am so passionate about.


2. Where did the inspiration for GIAPENTA come from?
GIAPENTA was inspired by the women around me. My background is actually in retail management and most recently I worked for a luxury bedding company for about ten years. This afforded me the opportunity to work with the highest quality and most innovative fabrics on the market. What stood out most was a material that proactively regulated body temperature. My clients could not get enough of this fabric, especially women. I thought if they were getting such an amazing benefit from this material all night long, why not get the same benefit during the day from their intimates, pieces worn closest to the body? So after researching the market and finding this to be an opportunity in the industry, I saw a need to create something better not only for the women who voiced a demand for smarter fabrics, but for all the women I knew we could help with innovative materials and design solutions. This is what ultimately led to GIAPENTA. And our team is so excited to bring innovation and technology to a marketplace where we saw a white space, and an opportunity to help women stay more comfortable and confident throughout their days.


3. What about the designs? What are some of your favorite pieces and where do you draw the inspiration from?
The designs were also inspired by the women around us. Before we began the design process, we reached out to hundreds of women with one simple question – how can we make your intimates better? After listening to feedback from so many strong, inspiring ladies, we found the same issues kept emerging. So as GIAPENTA began to come to life, each piece was carefully designed as a solution to many of these common issues. You'll find front strap adjusters for easy adjustments throughout the collection; our patent pending cross back design on our signature London X Back keeps shoulder straps secure and in place; and for a strapless bra that actually stays where it should, we have our Kavala Multiway engineered to always feel secure plus a double inner lining of magical support ensures a perfect all day, stay in place fit!
nnn
We are also constantly inspired by our travels and that comes out through the vibrant colors used in the collection. The sexy red used in the Rio set was pulled from summer nights in Brazil and the gorgeous GIAPENTA blue of the Kavala set was inspired by the cool blue waters and iconic rooftops found in Santorini, Greece. Also, all of the pieces in the line are named after places that hold special meaning to us, so as we were designing our sexy yet sophisticated bodysuits (some of my personal favorite pieces!), we naturally thought to name them after Wynwood, one of our favorite local neighborhoods!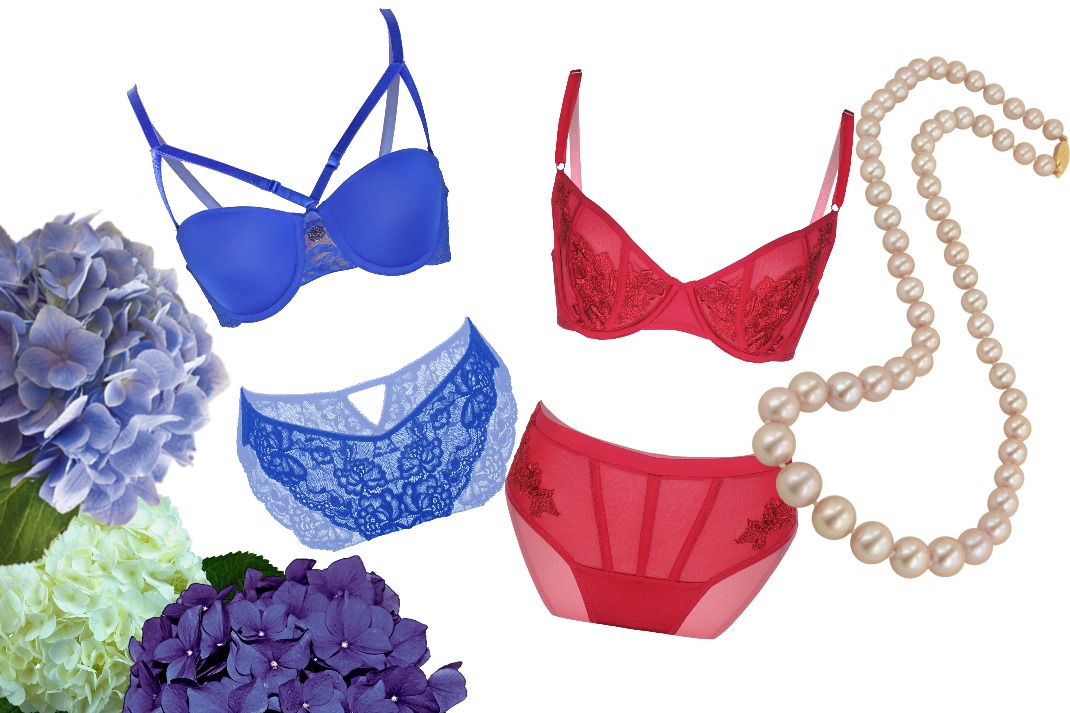 (Blue) "Kavala Bra & Florence Bikini" & (Red) "Rio" Set

4. Who are some fashion icons you look up to?
DVF is one of the ultimate icons in how relevant her styles continue to be throughout the decades. And just as important, she has a kind heart and is always looking to give back which is inspiring and truly admirable. She is very much a legend in this industry.


5. What being a GIRL BOSS means to you?
It means to continue to grind day in and day out and never doubt yourself. Anyone can have an idea but go beyond that and have a clear vision and follow your path even if you are the only one at the time that can see it. Times will absolutely get tough but having unbreakable confidence in yourself and the team you've built is key. It also means to constantly be learning and bettering yourself. And to take the time to invest in your team and build those up around you.
Quick-fire Questions:
1. Sunrise or sunset? Sunrise
2. Neutral or bright colors? Bright colors
3. Nightgown or pajamas? PJ's
4. Mini or maxi? Maxi
5. Art festivals or music festivals? Art festival