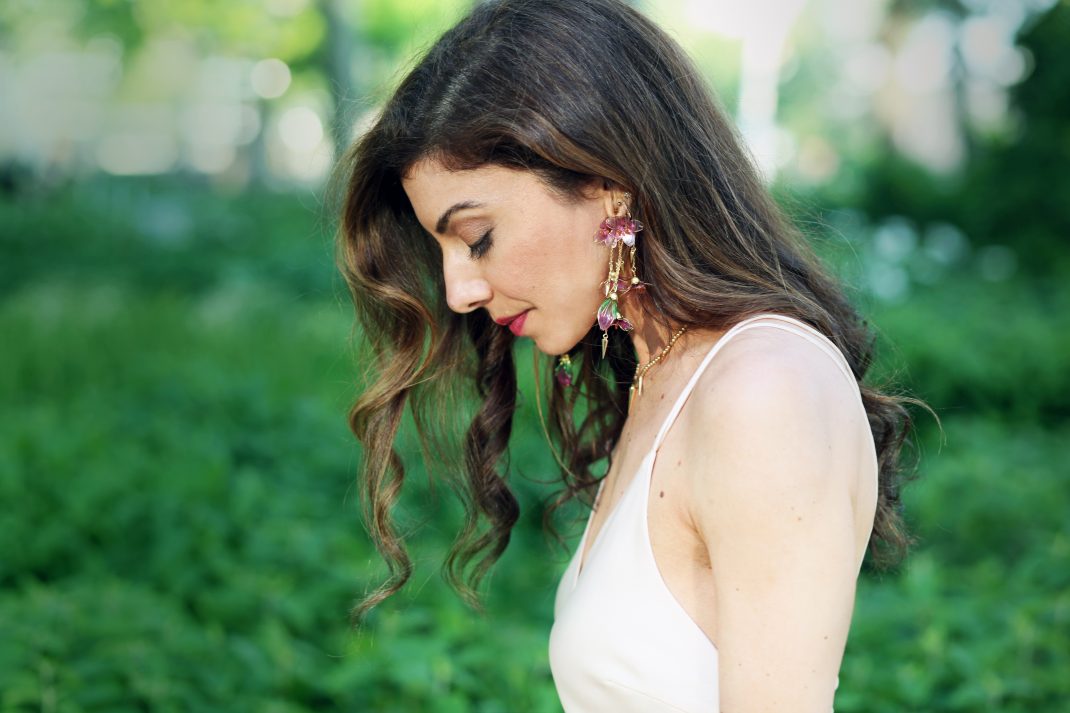 Interview with Girl Boss Pandora Amoratis
Celebrity stylist and Daily Mail Style Director, Pandora Amoratis makes regular appearances on TV and radio programs across the country. Being of Greek descent, Pandora hails from a family of strong, stylish women comprising three generations. With the debut of her limited edition, Pandora's Box collection for Motif, the exclusive pieces — inspired by her chameleon approach to dressing, and named after her grandmothers, mother, aunt and sister — express her agility and eye for melding sophistication and playfulness, organic and industrial, hard and soft.
1. Congratulations on your collection with Motif, Pandora! Tell me a little bit about yourself…
Thank you! I've worked in publishing for almost 20 years. I spent most of that time as a market editor and stylist. I'm currently the Style Director at the Daily Mail. There wasn't really another career path for me. I've loved fashion since I was a little girl, with a strong affinity for accessories – jewelry, hats, shoes, etc…
2. The Pandora's Box collection is stunning! Where did you get the inspiration from?
I was really inspired by all the statement earrings I saw on the spring/summer 2017 runways. Also, my own approach to dressing is very chameleon-like, so the pieces include both edgy and feminine elements.
3. What's your favorite piece from the collection and how would you incorporate it in an OOTD or OOTN?
The "Pandora" earrings. They were the first piece in the collection that I designed. They're very lightweight but they make a big statement. I've been accessorizing them with just about everything (day and night!) and get complimented on them every time I wear them. Also, they're convertible, so you can take off the blooms and wear the spike studs alone when you're not feeling so girly. All the pieces in the collection are named after women in my family. These are named after my grandmother.

4. For other creatives out there — what is an unconventional place to look for inspiration?
I would say look to older woman and young girls. They're fearless, they're not worried about what others think, they dress for themselves. You can pick up a lot of fun style pointers from them.
5. What would be your definition of a GIRL BOSS?
A successful woman who makes her own rules, never takes no for an answer, is good hearted, kind, looks great, and gets what she wants without comprising her values.
Quick-fire Questions:
1. Early Bird or a Night Owl? Neither. I'm a sleeper.
2. Perfume or Perfumed Oil? Perfume
3. Lace or Leather? Both
4. Yoga or Running? Neither. I'm more of an elliptical kind of gal.
5. Lipstick or Lip Gloss? Lipstick. Muah.
PANDORA'S BOX COLLECTION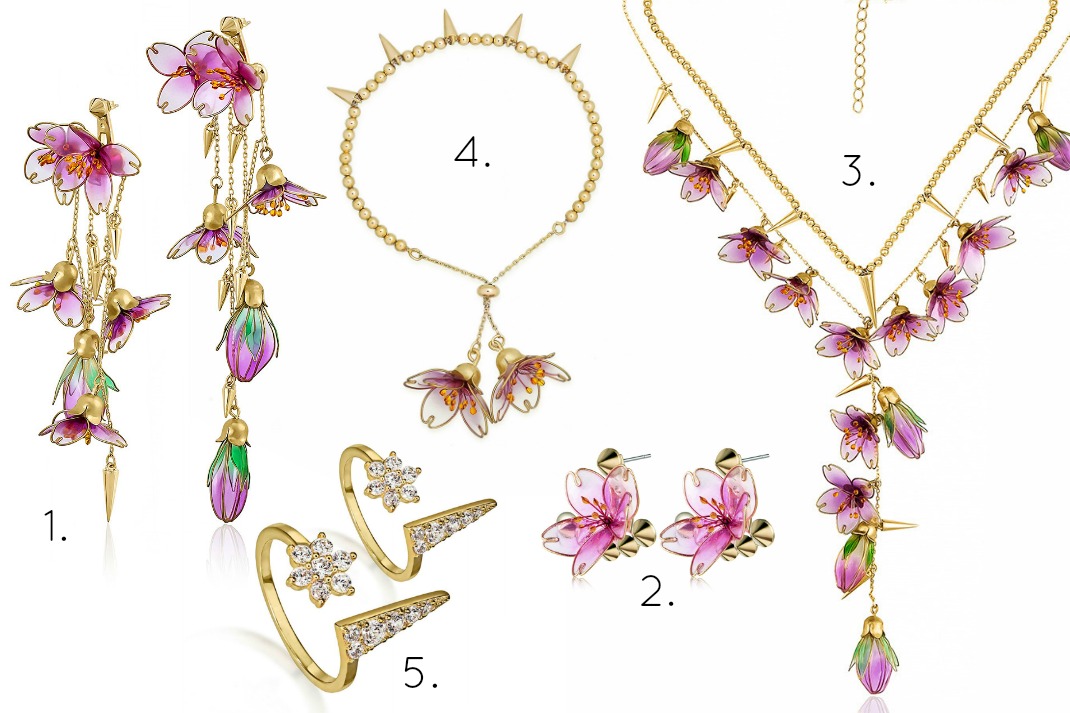 1. Pandora Asymmetrical Ear Jacket Earrings, $88
2. Aglaia Ear Jacket Earrings, $38
3. Eleni Convertible Necklace, $98
4. Katerina Adjustable Bracelet, $38
5. Ioanna Ring Set, $38