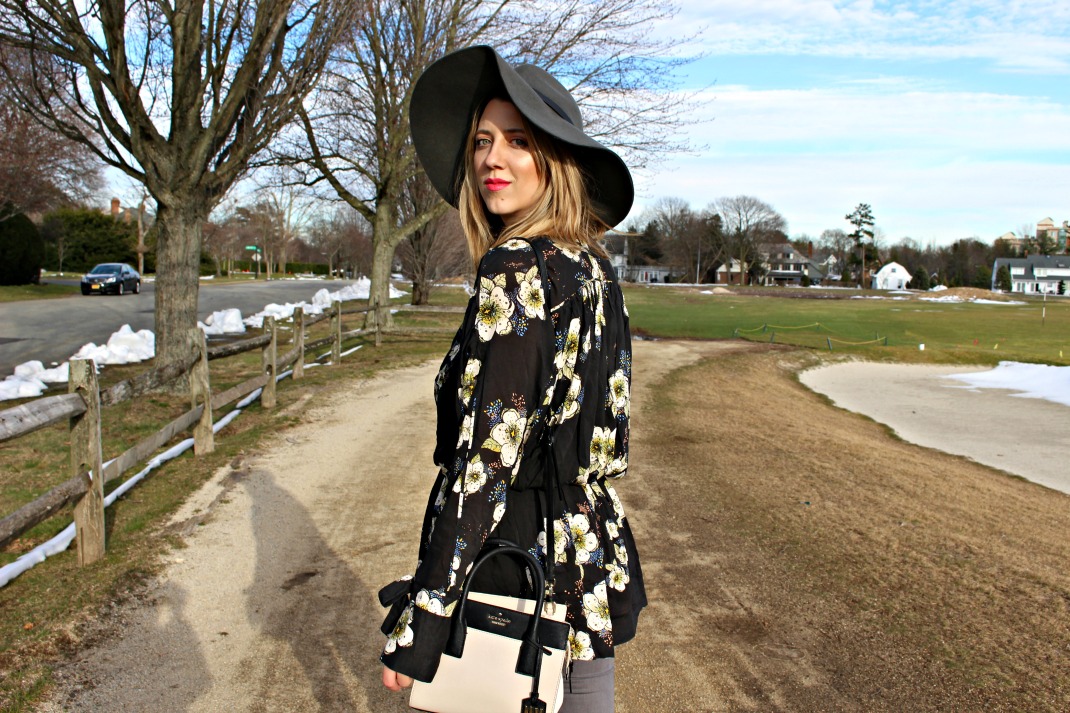 La Femme Bohème: Boho Chic Look
La Femme Bohème is a free spirit, a soul unbound, undefined, forever-changing. She is a wildfire. A shape-shifter. A rebel. A dreamer. Skinny-dipper. She escapes the confines of society at any cost. Her mind is heaven, her heart is fickle, her hands fidgety. She takes no directions. She follows rivers, currents, and the wind. Her soul is like the ocean. Her fingers on the pulse of life. She doesn't think about the past, present or future. She just is. She's a stargazer. Her eyes always fixed on the sky. She changes like the seasons. She doesn't believe in love restricted. When she loves, she loves with all her heart. That's her beauty and her downfall. There's always a hint of nostalgia in her eyes. Yet she always has that lust for joie de vivre. She sees souls not faces. Makes daisy crowns. Smells like Wildfox. A loner, but never lonely. She has that je ne sais quoi. She is not complicated. Yet she wears a veil of mystery. She writes poetry sometimes. Her minds never slows down. She doesn't sleep much. Drinks a lot of coffee. Dances when no one's watching. Her heart does break, but you'll never know. She looks at the world through the eyes of a child. She is forever changing, forever learning, forever evolving. She is love and light.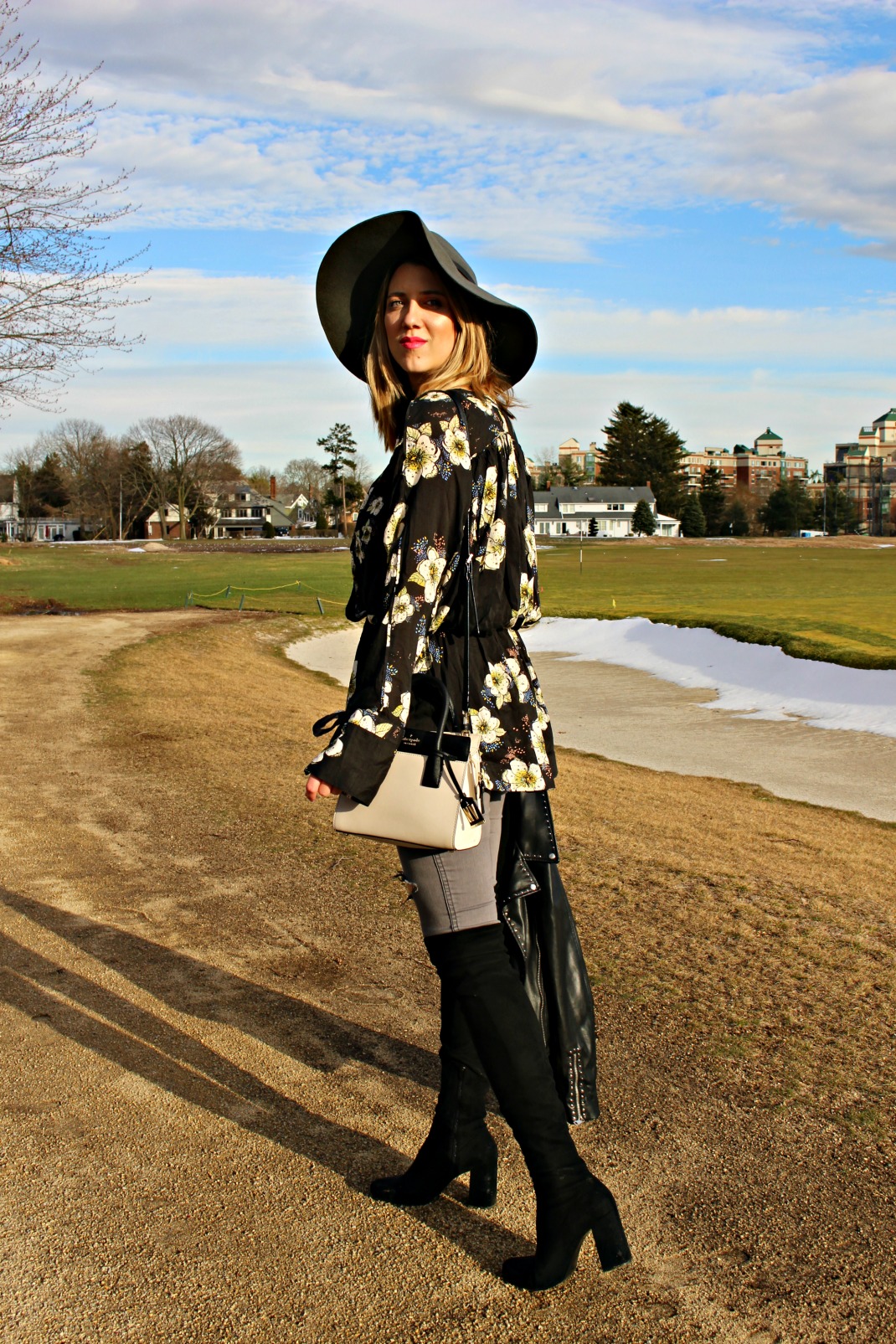 Okay, I got into very poetic mood this time around. So now that that's out of the way, I'm going to move on to the boho chic look I went for today. I'm so obsessed with this oversized, slouchy Free People blouse that I've actually bought two. The ripped jeans by moi are actually from American Apparel and my favorite faux leather jacket is from Zara and was gifted to me. The over-the-knee boots are from Zara as well, the hat is from BCBG and the two-tone satchel bag is from Kate Spade.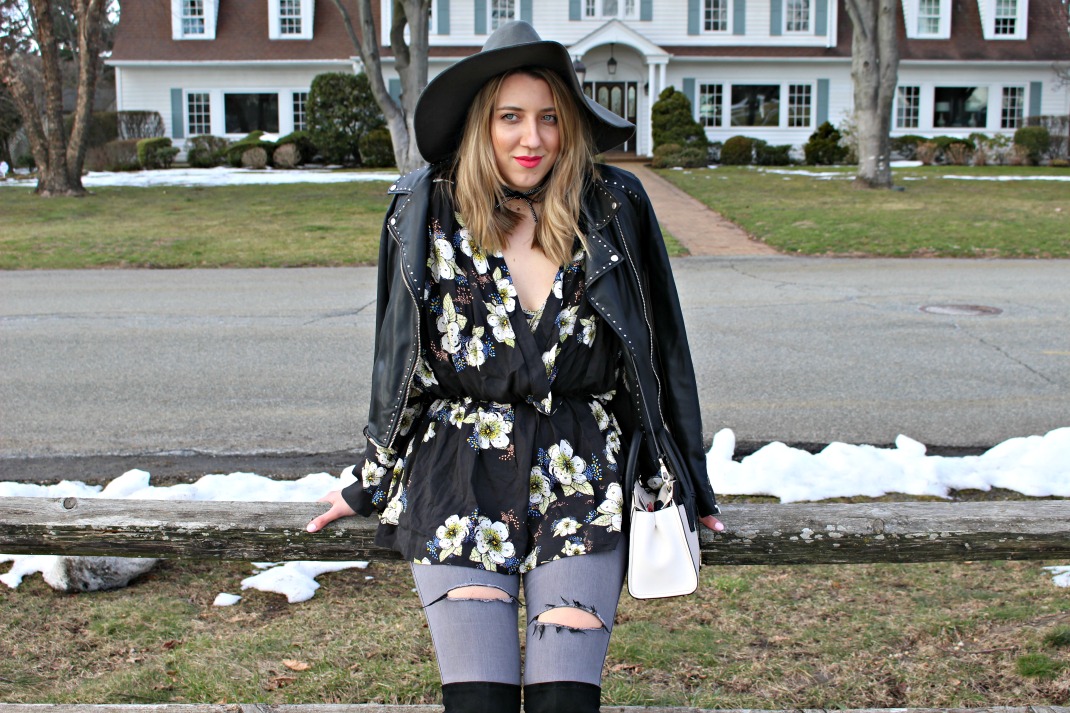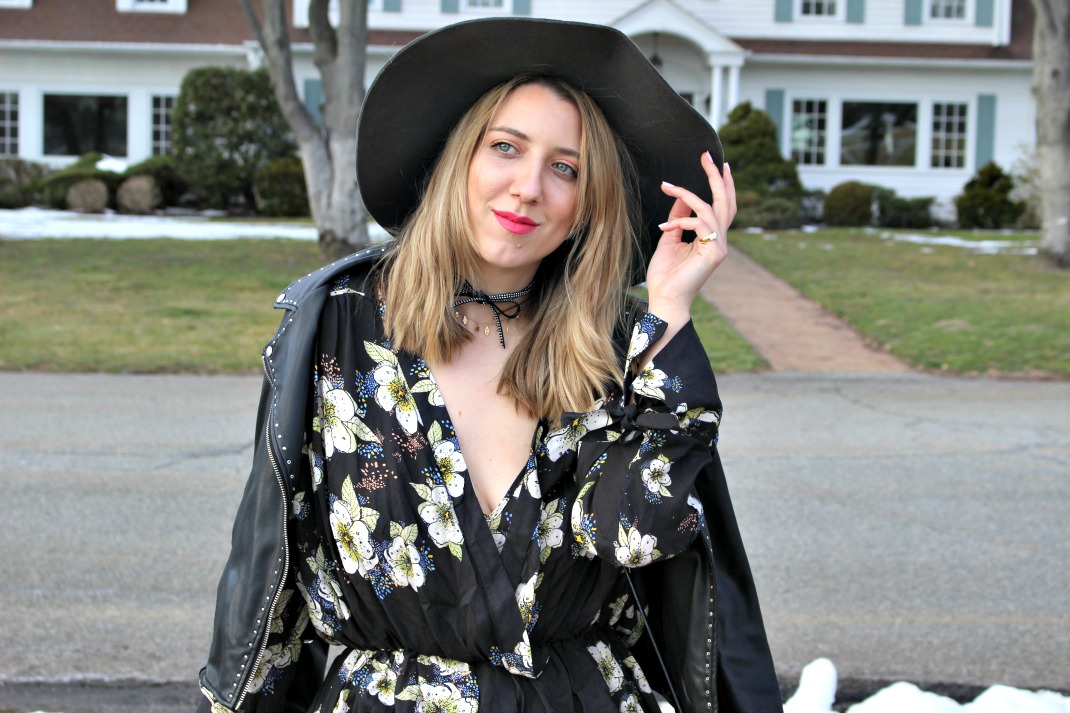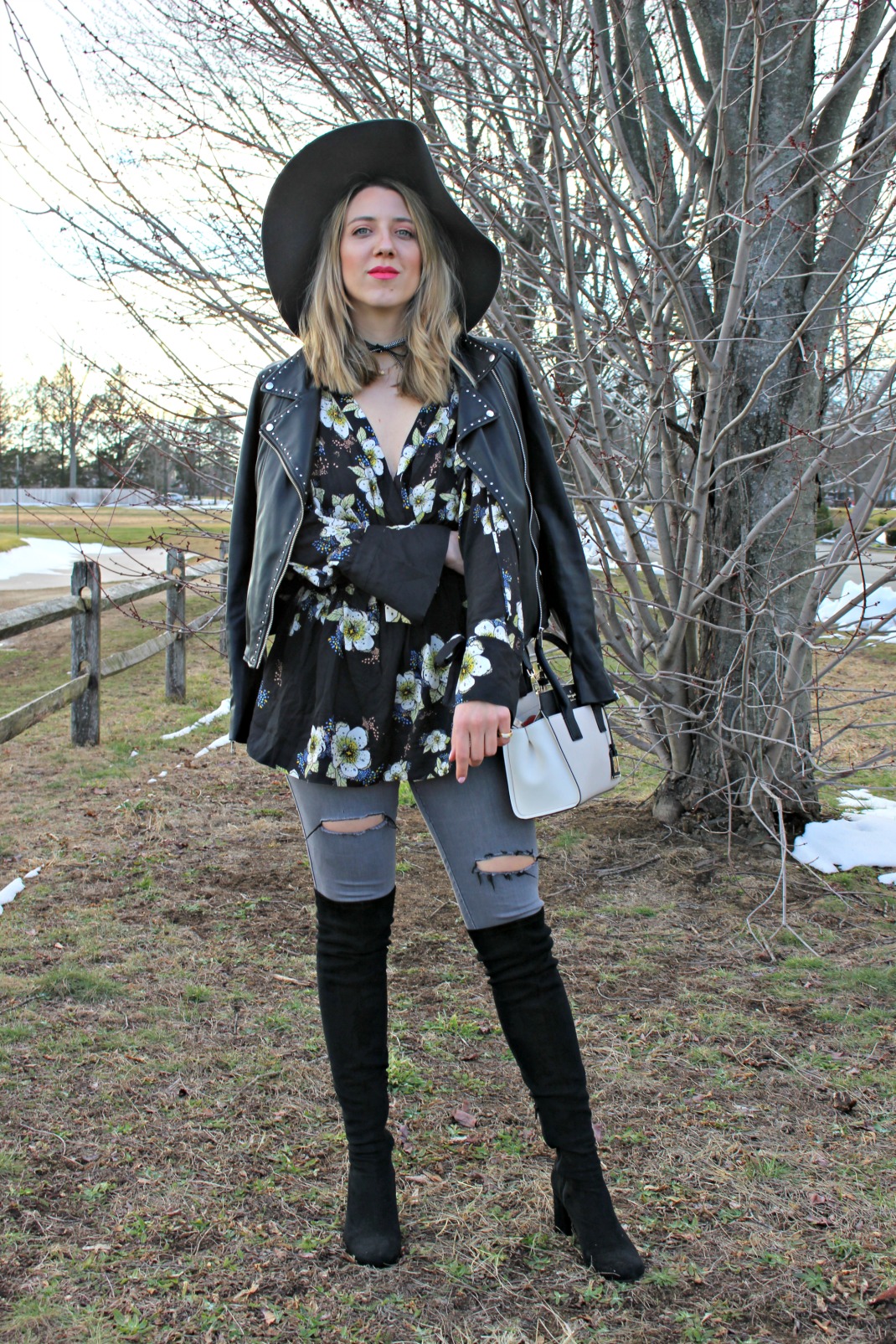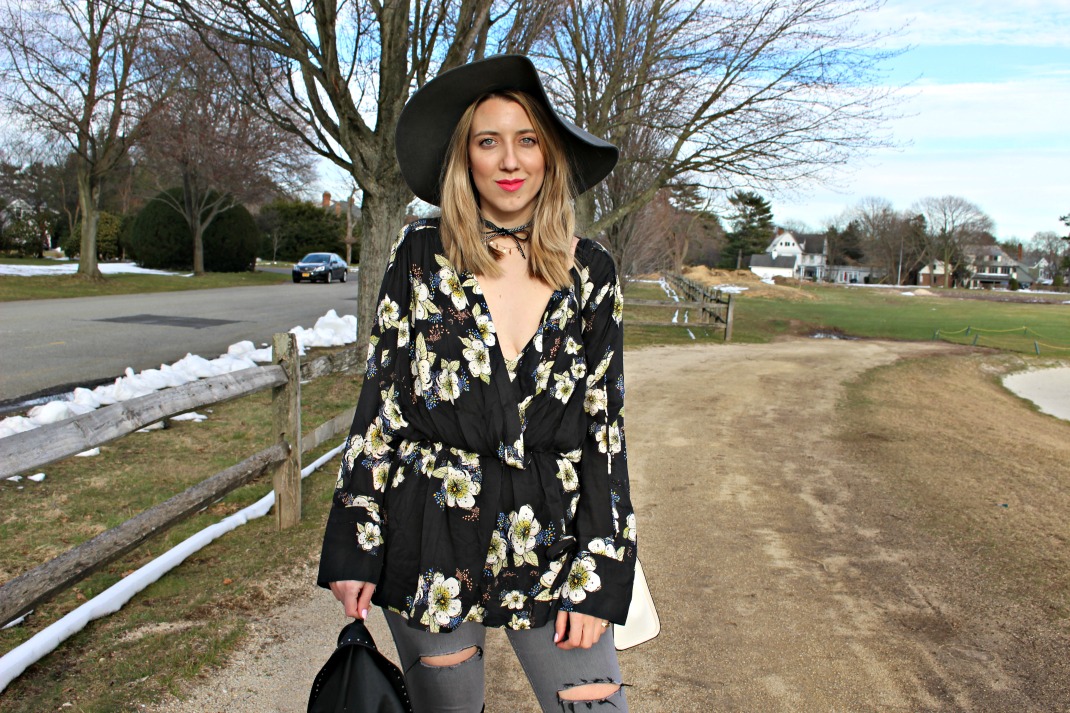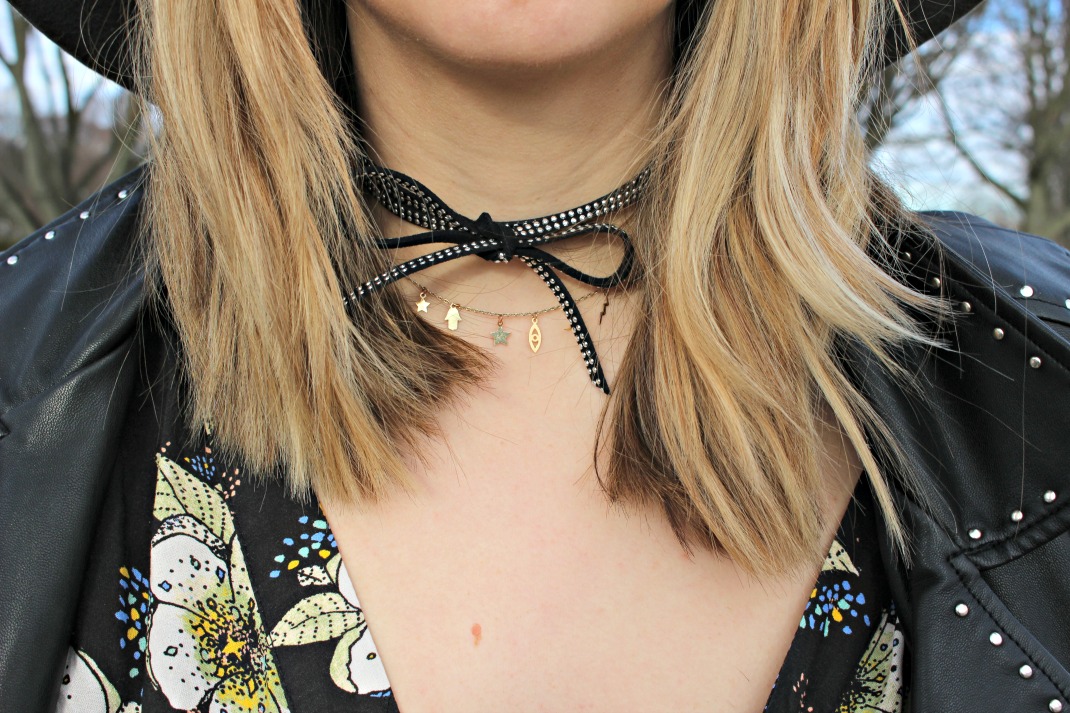 The tie-up INTERMIX choker is a gift as well. The symbol choker necklace is from Urban Outfitters and the signet ring is from my favorite jewelry designer – Luv Aj.