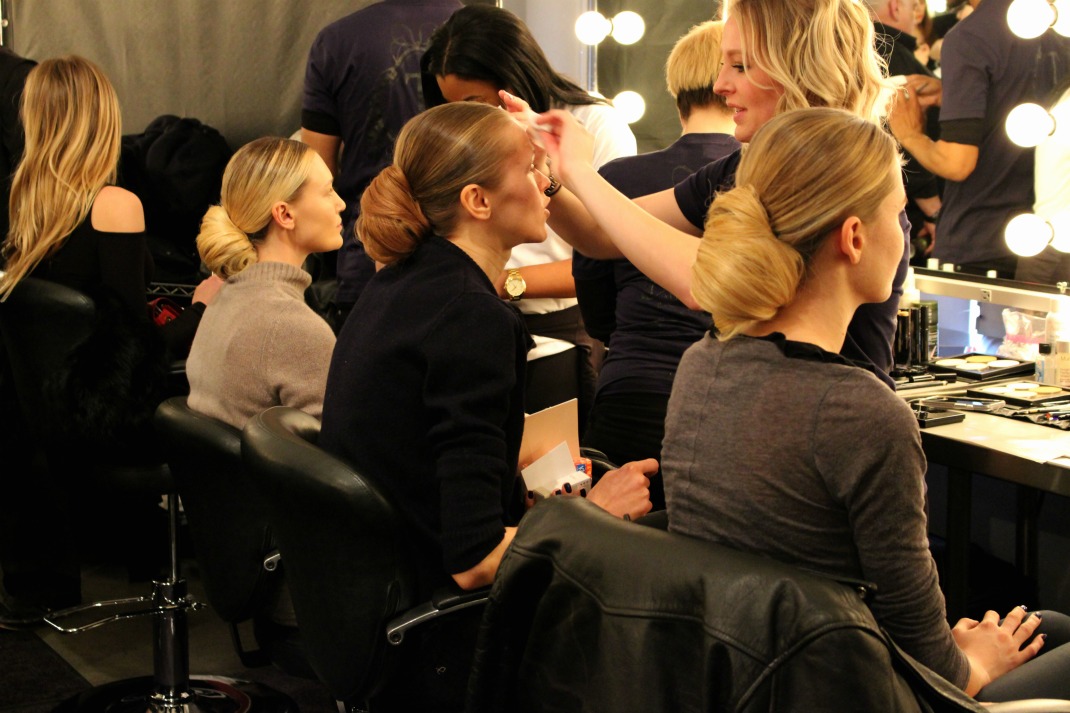 What Goes on Backstage at NYFW: Macadamia Professional x Zang Toi
I've been invited to join Macadamia Professional and check out what goes on backstage at Zang Toi Fall/Winter 2017 show. It is not every day that one gets to hang out backstage at New York Fashion Week, so I've jumped at the opportunity. Been there, seen it and have photos to prove it.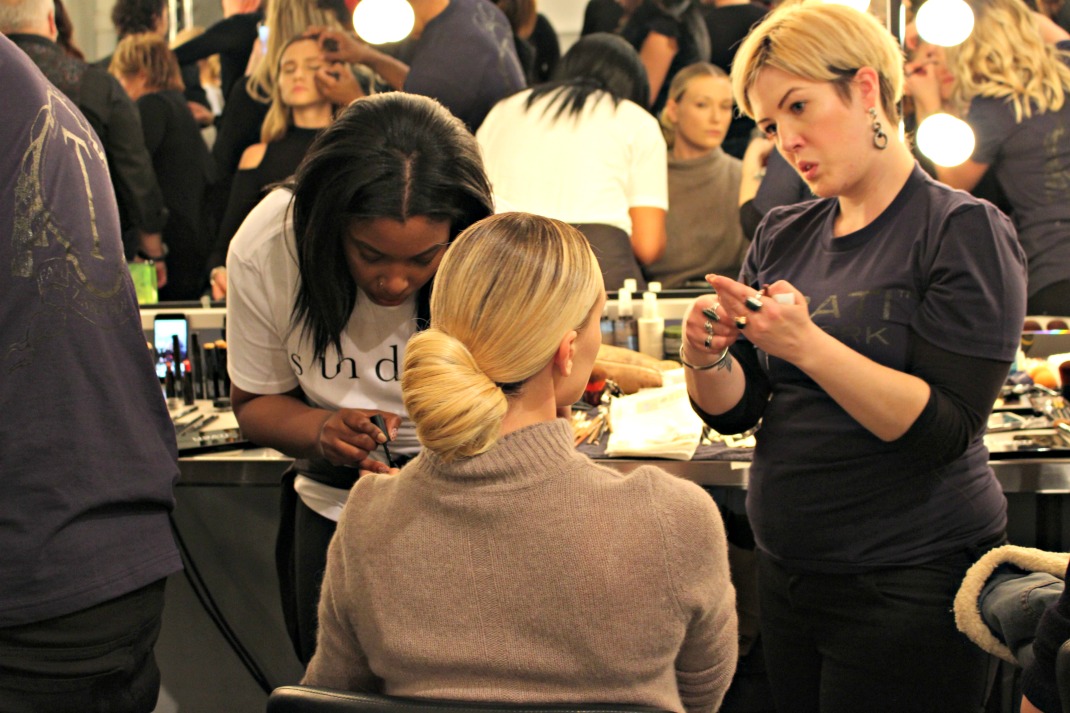 When it comes to the hairstyle, the designer decided to go with a sleek, classic and feminine look in a form of a French Twist Chignon. I was surprised to see how much time it actually takes to create this particular updo.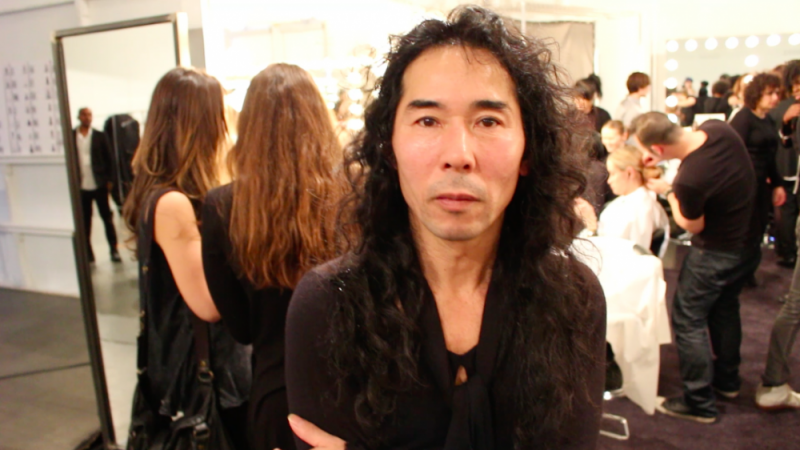 Hairstylist Eiji Yamane – Eiji Salon
This time I was looking for a French Chignon – the middle part of the French Chignon looks a little wide on the side, which creates a different angle, so it's not old-fashioned. If they have extra hair, I've created an angle/triangle that goes a little off to the side – so there are three parts that create a new look. – Eiji Yamane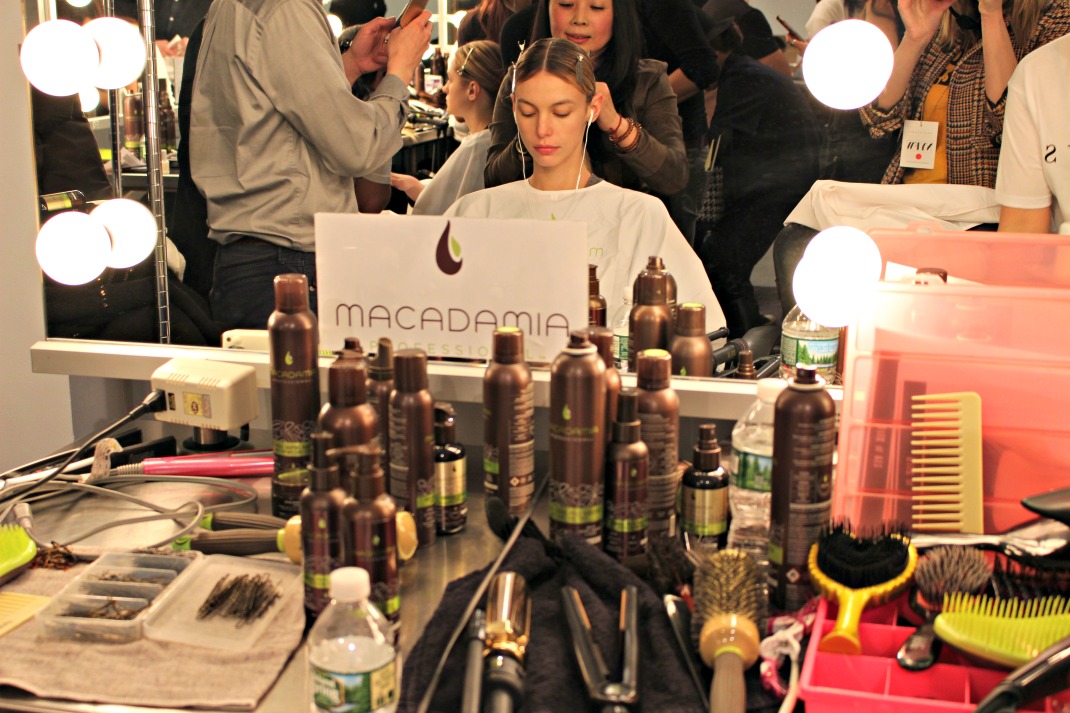 Perfection takes time, so models usually tune out and let skilled hands of veteran hairstylists do their magic. Amazing Macadamia Professional products help a lot too.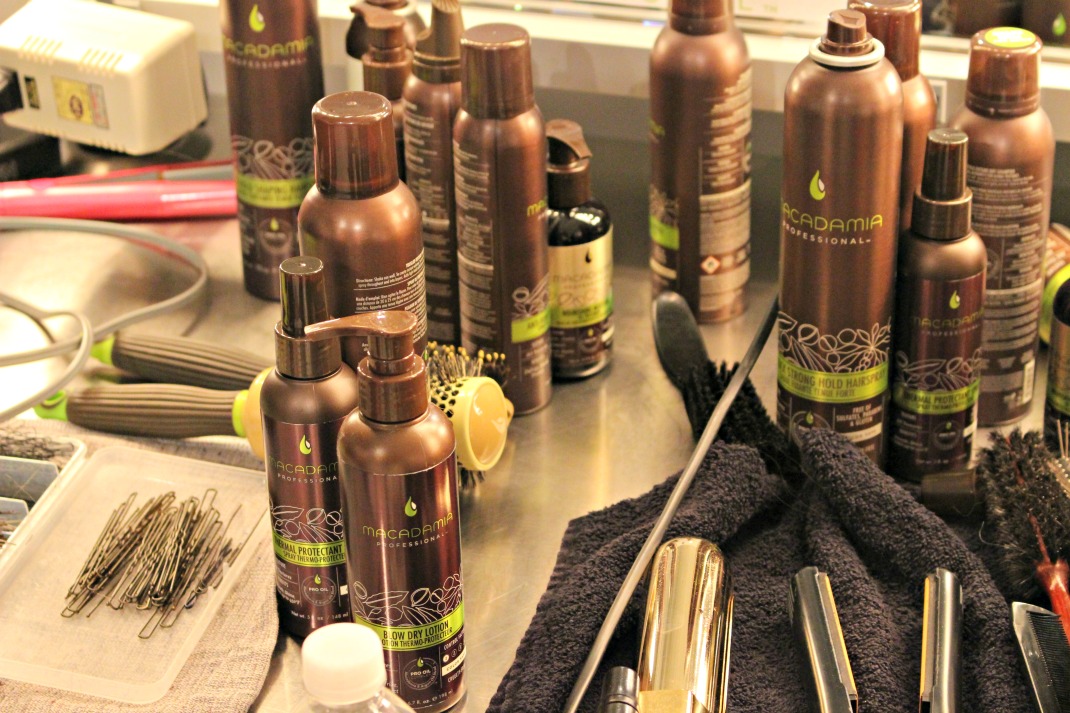 Great thing about this brand is that "Macadamia Professional products contain an exclusive Pro Oil Complex, a blend of therapeutic Macadamia Oil and Argan Oil, rich in Omega 7, 5, 3 and 9 fatty acids, which deeply yet weightlessly nourish and repair hair from the inside out, rather than just conditioning from the surface, to renew hair's natural texture." – Macadamia Professional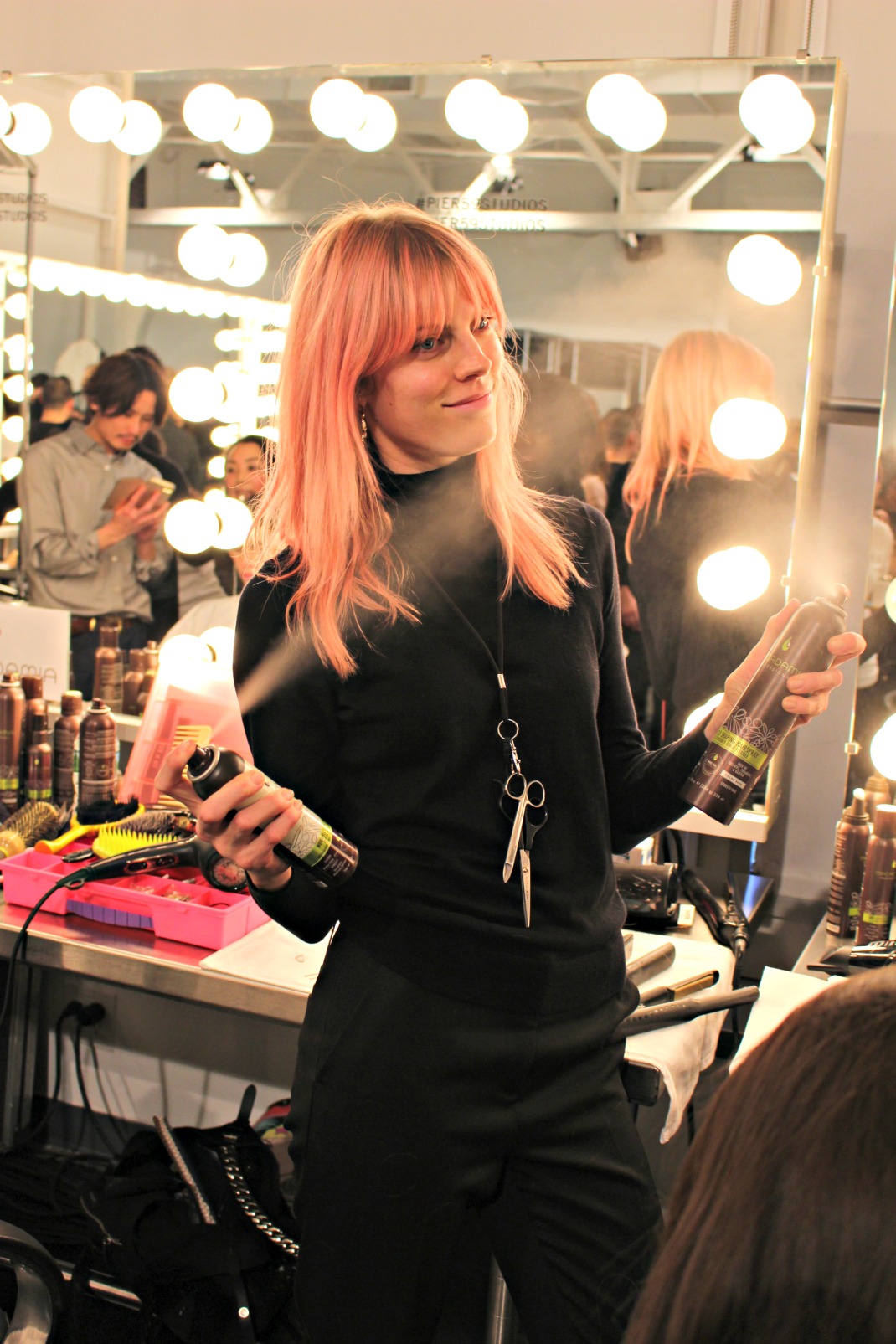 Double the power. Also – isn't this the perfect shade of pink? So on trend now.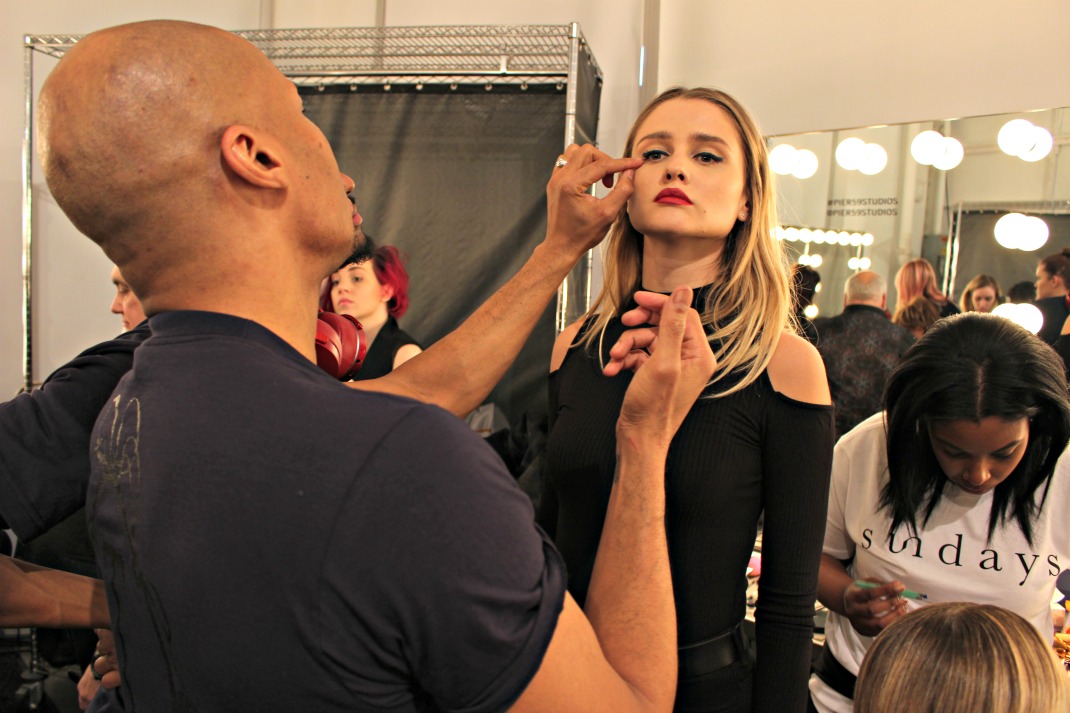 When it comes to makeup, the designer decided to stick to the classic look as well – with a bold jet black eyeliner and strong matte red lip. So elegant & timeless that it makes one dream of Paris.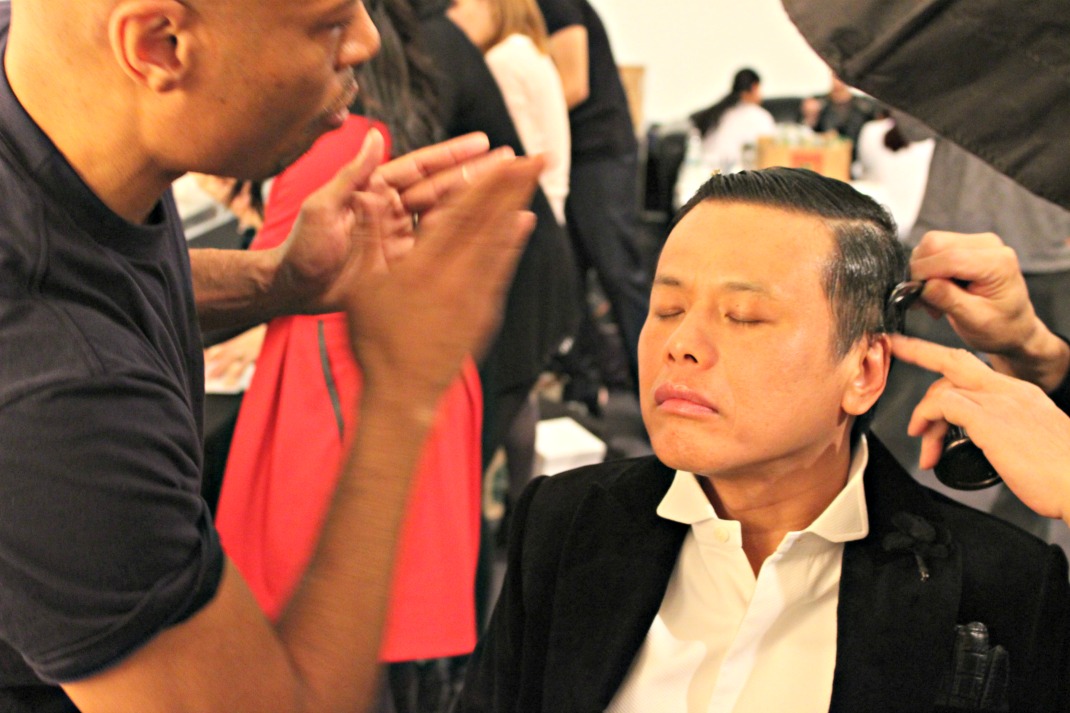 Designer Zang Toi sitting for a bit of a touch-up.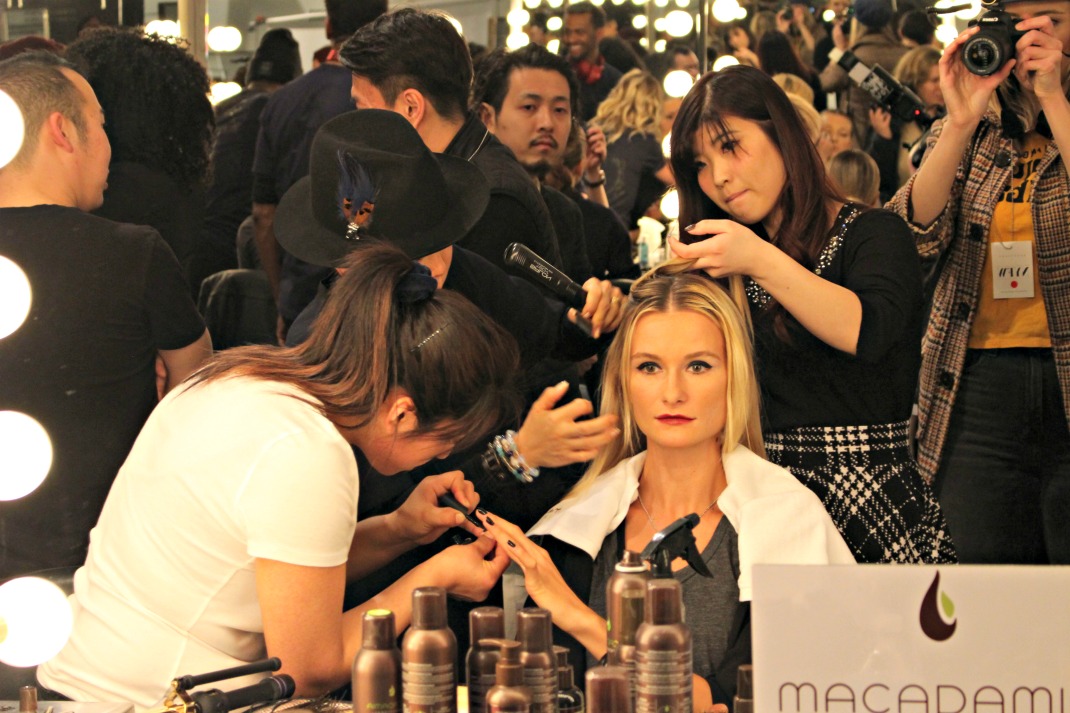 All hands on deck! It is not an unusual sight to see hair, makeup and nails getting done all at the same
nntime. Now, imagine that and trying to keep still. Such a challenge. But, it's kinda cool, don't you think?