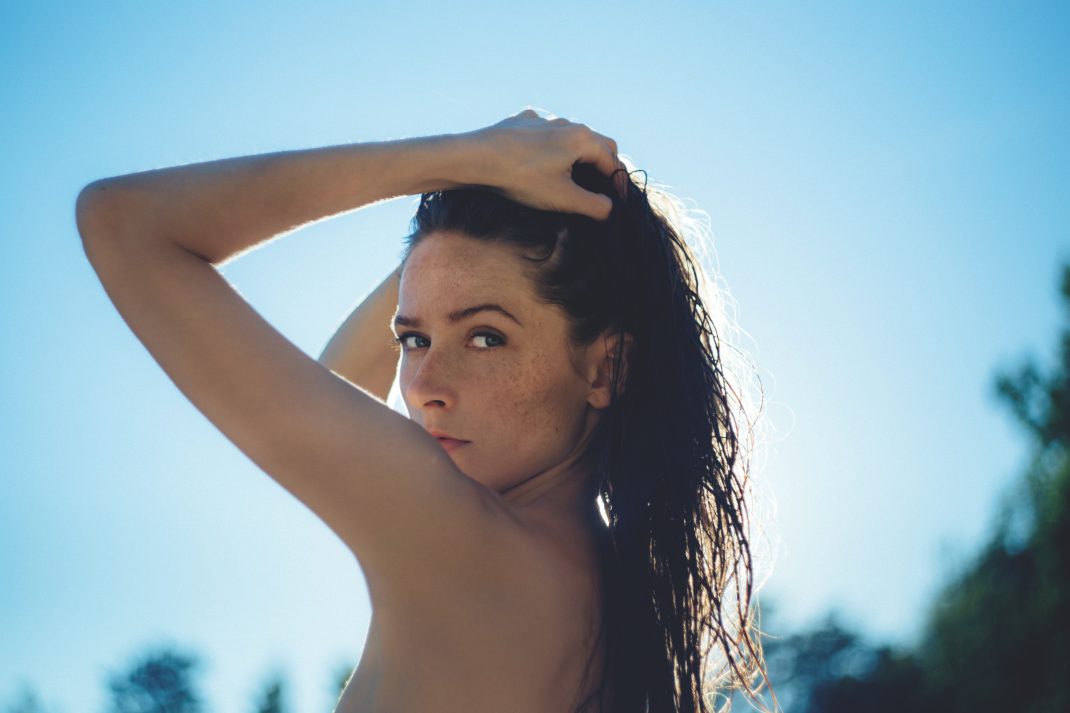 5 All-Natural DIY Beauty Treatments for Dry Winter Skin
The Epsom Salt Council partnered with TRUE Model Management to learn how some models treat their skin in the winter. Here are 5 natural beauty treatments for dry skin they swear by.
Epsom Salt and Oatmeal Facial Mask

"Clear skin is important in my line of work, and I love to create DIY facials to help me keep my skin looking its best. This Epsom salt and oatmeal facial is one of my favorites. I like to apply this mask just before bed, so that my newly cleaned and moisturized skin can breathe all night long. This mask leaves my skin smooth, clear, and moisturized." – Hannah
Ingredients:
1 cup rolled oats
2 tbs Epsom salt
1 cup water
1 tsp honey
Directions:
Mix the ingredients together until they are combined. Wet your face before you apply the mixture to your skin in circular motions, covering your face evenly. Once the mixture is applied, leave the mask on for 5 minutes. Next, rinse your face with warm water.
Fresh Lip Treatment

"Use this recipe to exfoliate and moisturize your lips." – Dale
Ingredients:
3 tbs Epsom salt
1 fresh strawberry
1 tbs of olive oil
Directions:
Directions:
Crush 1 fresh strawberry – be sure to remove the stem – and mix it with the Epsom salt mixture. Apply the mixture to your lips using gentle circular motions. Do this for a minute or 2, then rinse with warm water. You can proportionally increase the amount of ingredients to create an additional body scrub.
Cuticle Softener

"It is important that I have great looking nails. My cuticles tend to get dry in the wintertime, so I try to take extra care to soften and remove my dry skin and cuticles. This recipe is super easy to make and requires very few ingredients, which I prefer to pre-packaged cuticle softeners." – Veronica
Ingredients:
1/2 cup warm water
1 tbs Epsom salt
2 tbs coconut oil
1 – 3 drops of essential oil of your choice
Directions:
Mix the ingredients in a shallow bowl, then submerge your fingers (or toes) into the mixture and let soak for 5-10 minutes. After soaking, your cuticles should be soft and moisturized and will be easier to cut and/or push back.
Epsom Salt Body Butter

"The winter weather is very drying for me; this recipe is great for replenishing moisture back into your skin. I like to switch it up by using different essential oils, so that the scent goes along with the season. Lemon is one of my favorite scents and one that I
nnthink works all year long, as it is so refreshing." – Janel
Ingredients:
1 cup coconut oil (you can use Shea butter if you prefer)
2 tsp Epsom salt
1 – 3 drops essential oil of your choice
Directions:
Mix the ingredients together in a bowl until well combined. Apply a thin layer to your skin by massaging in circular motions. Store the remainder in an air tight container.
Moisturizing Foot Scrub

"This food scrub will remove dead skin and leave your feet feeling brand new." – Dale
Ingredients:
1 tbs Epsom Salt
1 avocado
¼ cup cornmeal
Directions:
Directions:
Scoop out the avocado and mash it in a bowl. Add the cornmeal and Epsom salt to the mixture and combine well before applying the mixture to your feet in circular motions. Let your feet set for 5 minutes and rinse with warm water. For stubborn calluses or dry spots, rub the inside of the avocado peel onto your skin. The avocado oil will help soften your skin. For an extra dose of exfoliation, take a dried out avocado pit (2-4 days should do the trick) and grind it up. Add the grounded up avocado pit to the cornmeal and sea salt mixture.
Image: Unsplash