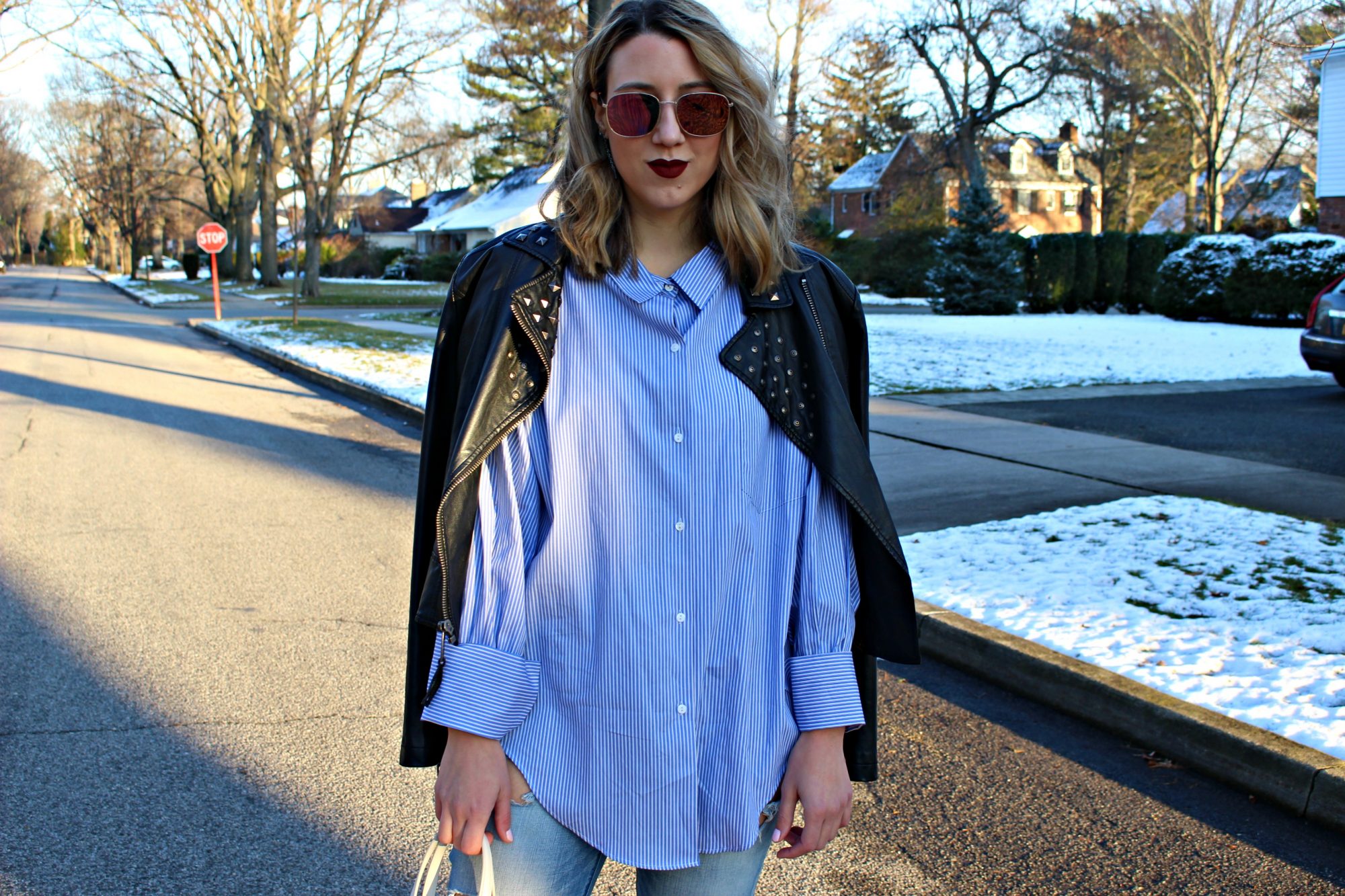 Resurrecting The Trend: Blue Striped Shirts for the Win
Let's face it – the blue striped shirt trend is not going anywhere in 2017. If anything brands like Zara just kept reimagining their oversized striped shirts. Now you can find the blue striped shirt with various prints and embroideries on them. Or if you're really into the structure over embellishment, then the ones with bows and ruffles are perfect for you. You know what? Brands really stepped it up to the max that there's something for everyone, but only if you like stripes in the first place that is…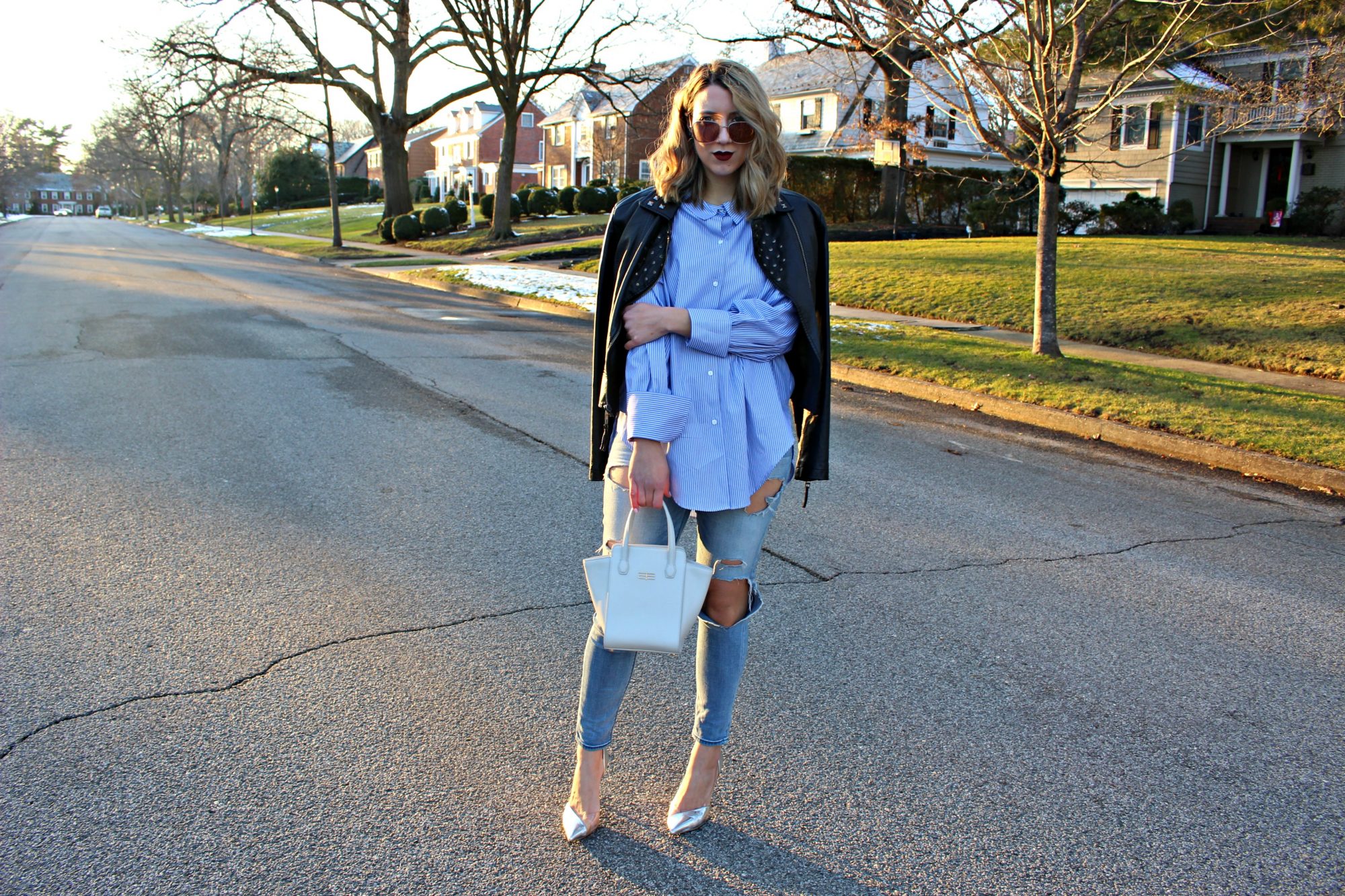 I had this affair with polka dots for a while and then I got tired of the print. And what do you do when you get tired of polka dots? You cheat on them with stripes!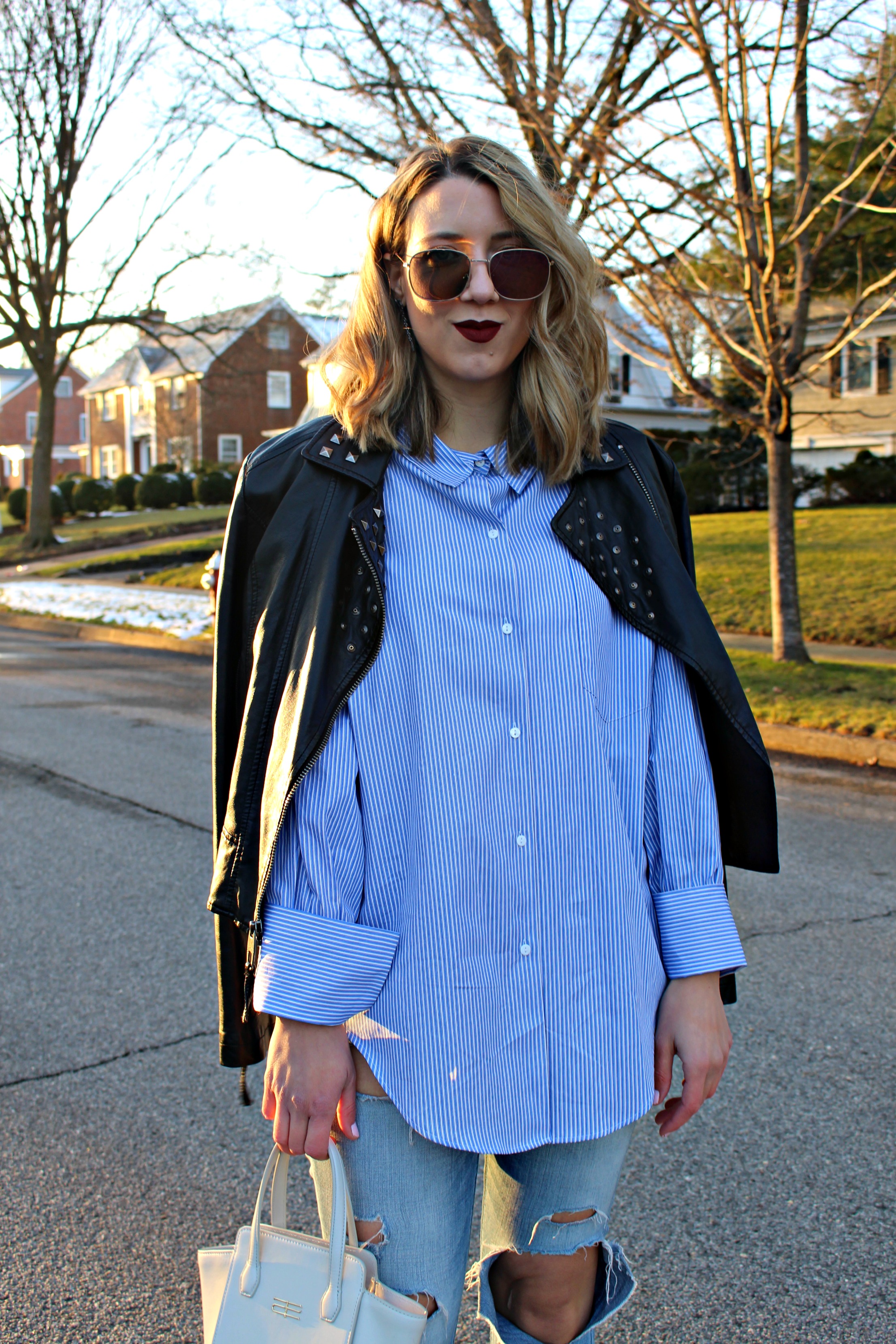 Nevermind the wrinkles – sometimes steam iron is a luxury and something I tend to forget very often because in general, I'm very, verrrryyyy low-maintenance.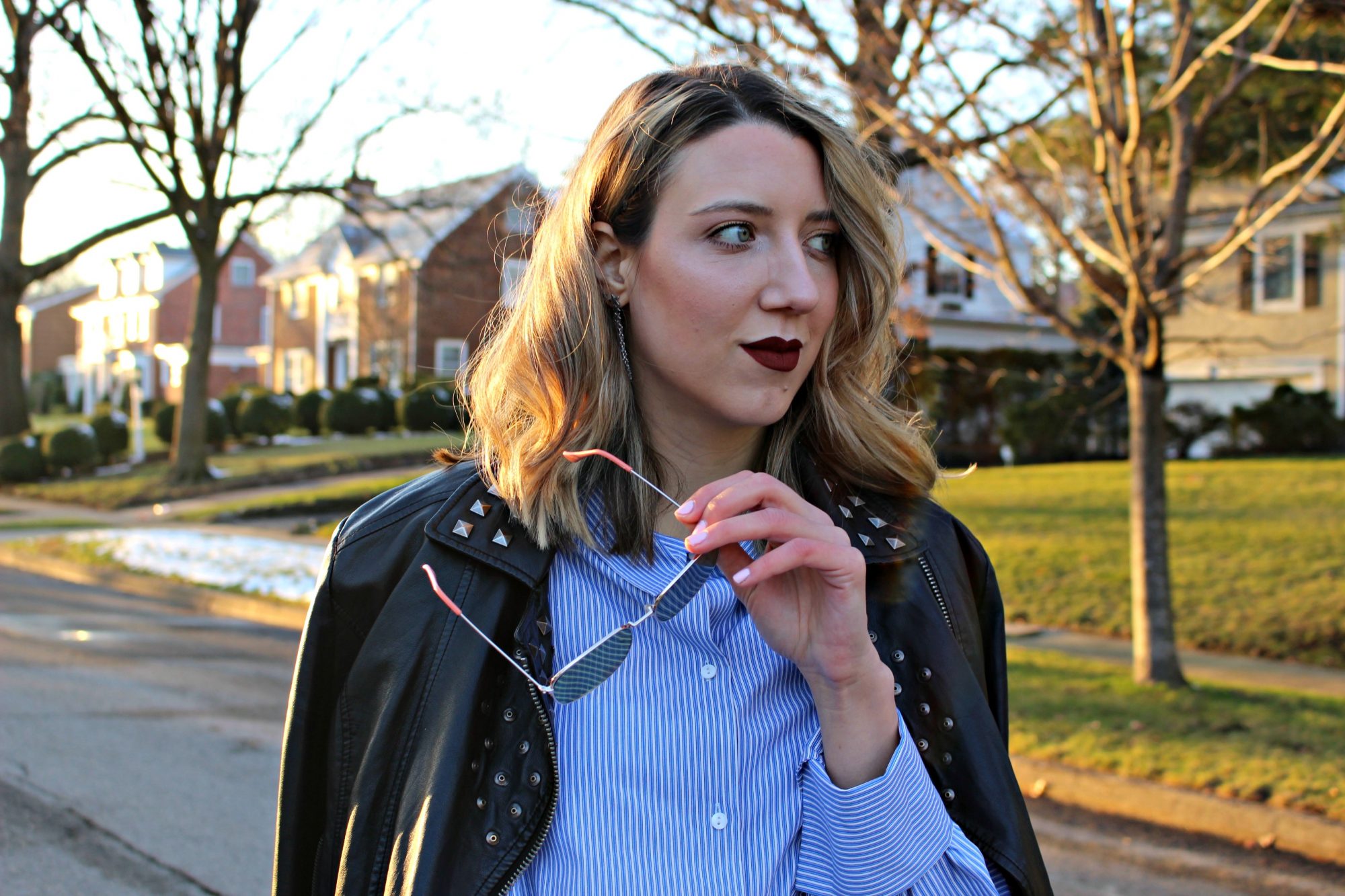 Still, I can't say I don't try – I clean up quite nicely. And when I get home, I take it all off, wiggle out of my bra that I launch somewhere in my bedroom like a fashion renegade, because constraints don't do it for me. Not even in fashion. Not even for fashion. True story.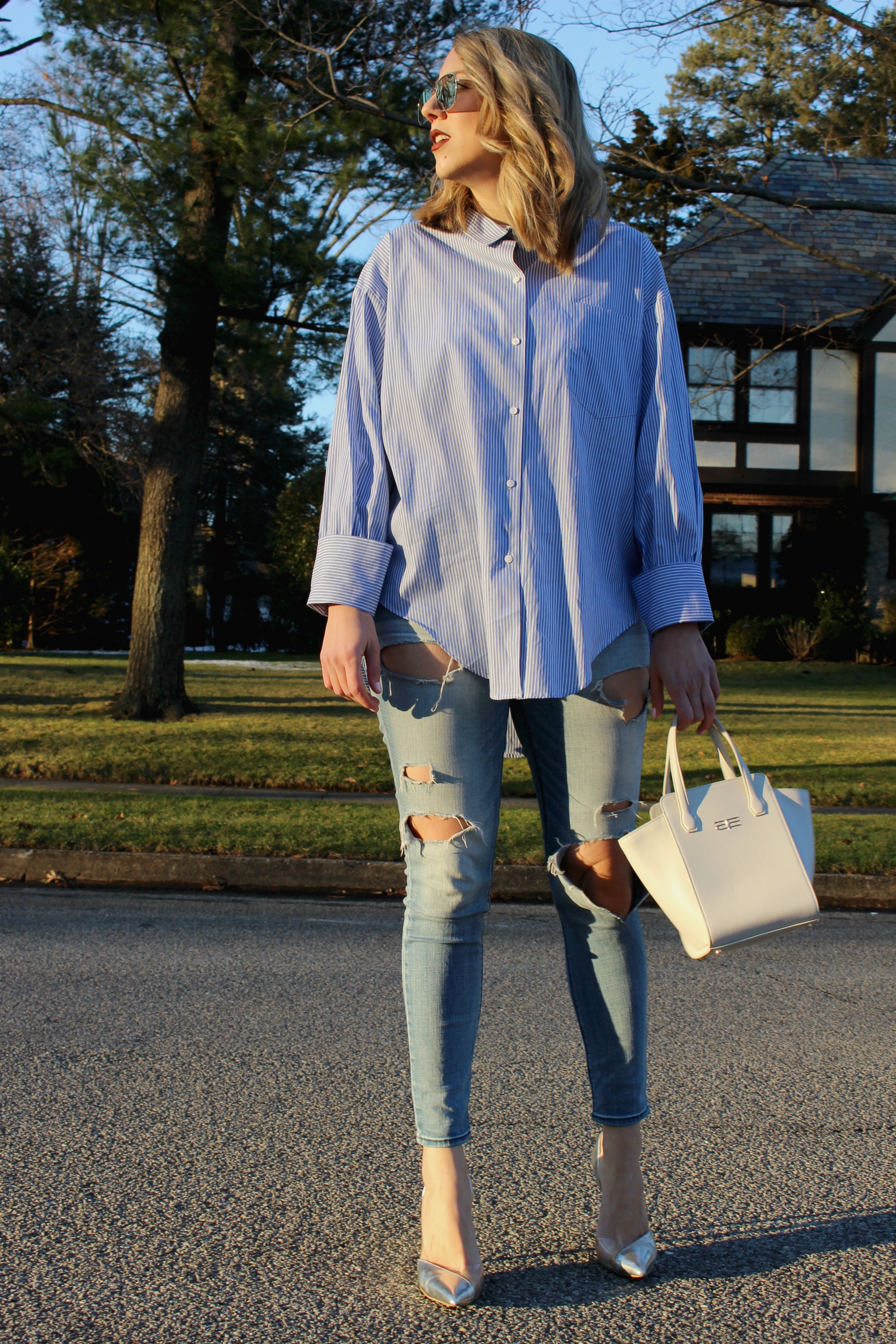 But moving on – the outfit! The sky-high ripped jeans that I've purchased a lifetime ago are from American Eagle Outfitters, silver heels are from Aldo, the striped oversized shirt is from Zara (quite predictable), the faux studded leather jacket is Miss Sixty and it's also super old.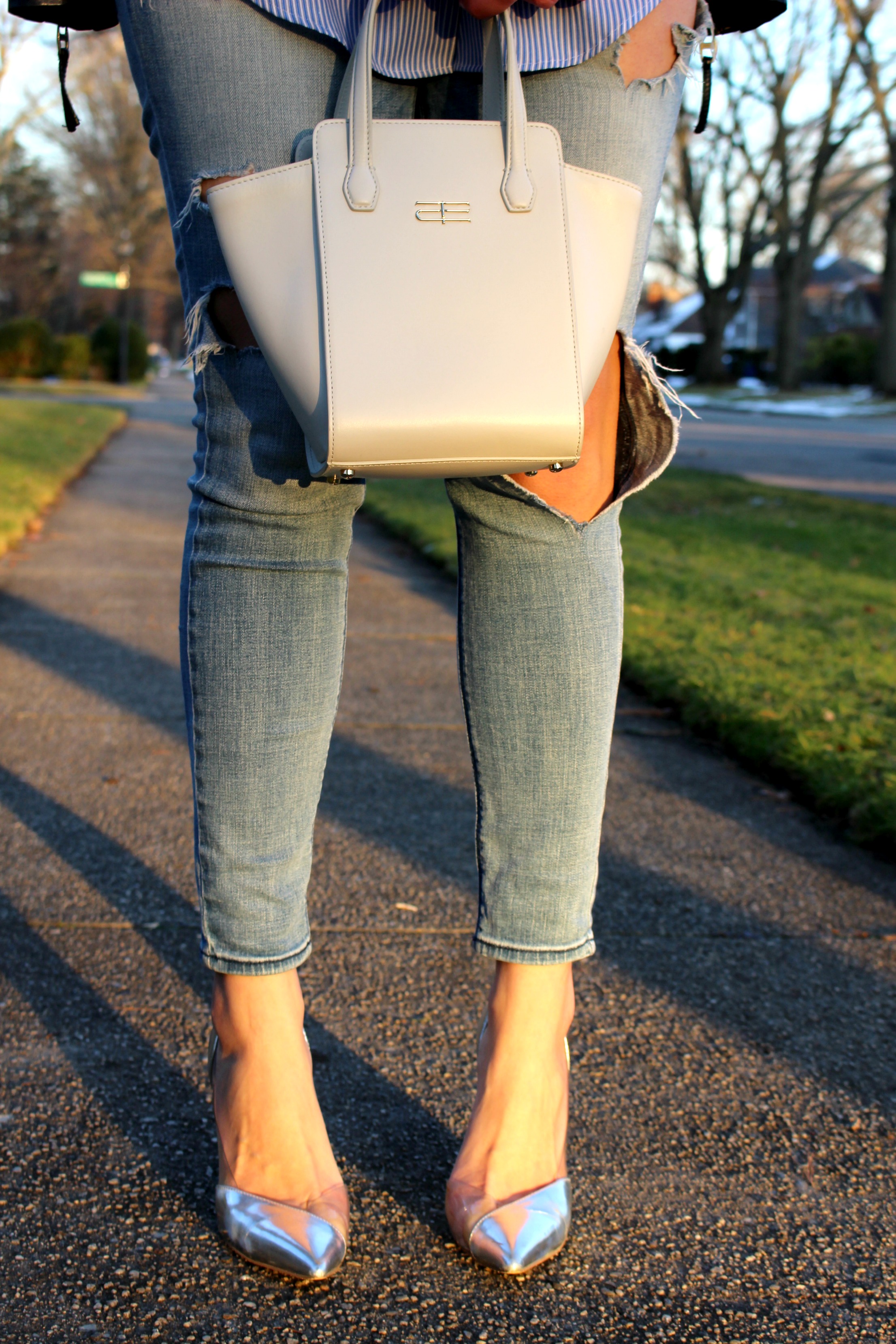 And of course – the look is only complete with a Taylor Catherwood Gioia handbag, star cluster assorted earrings from Zara, (which are currently only available at select stores) and my reflecting sunnies from American Eagle.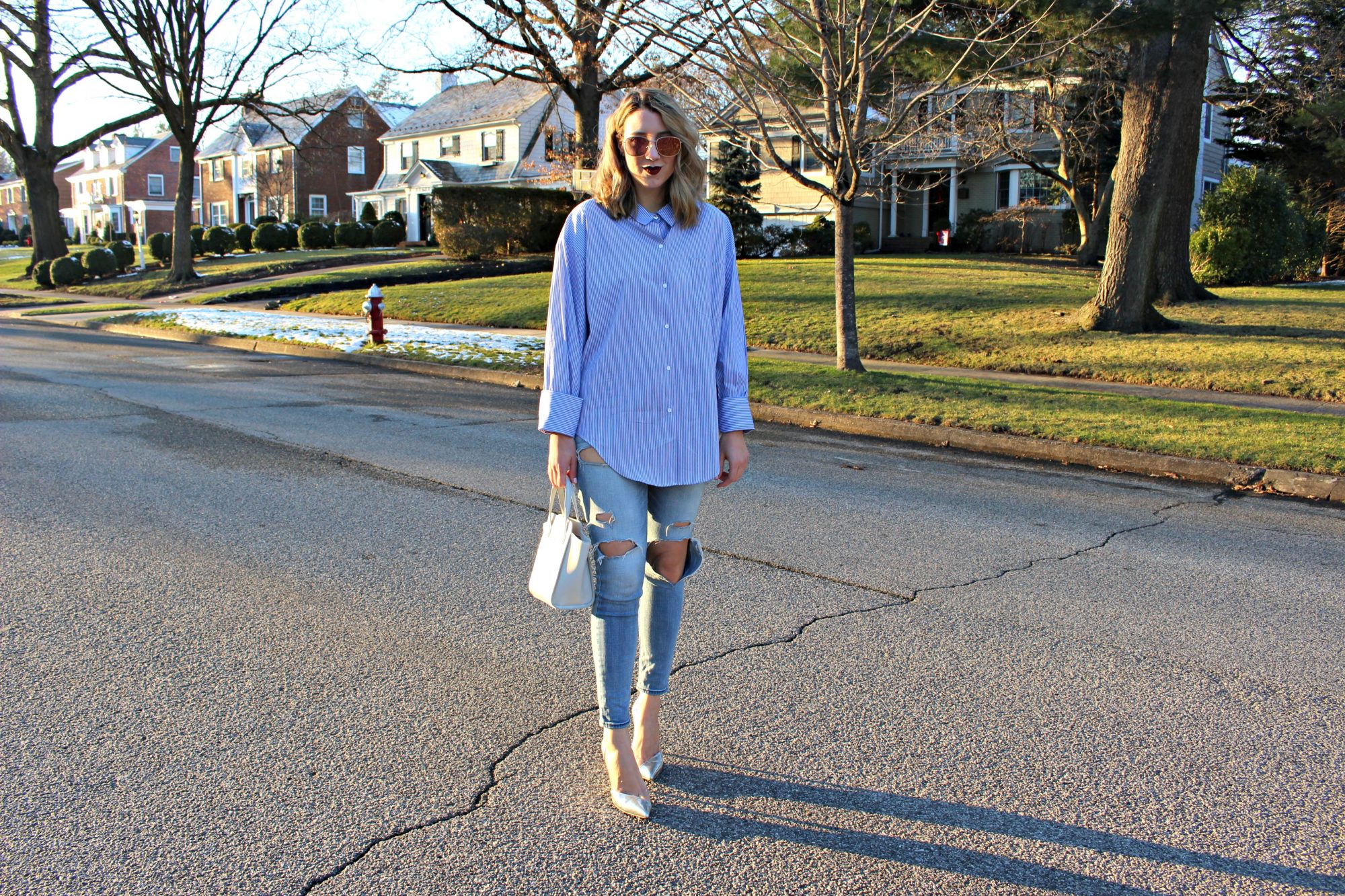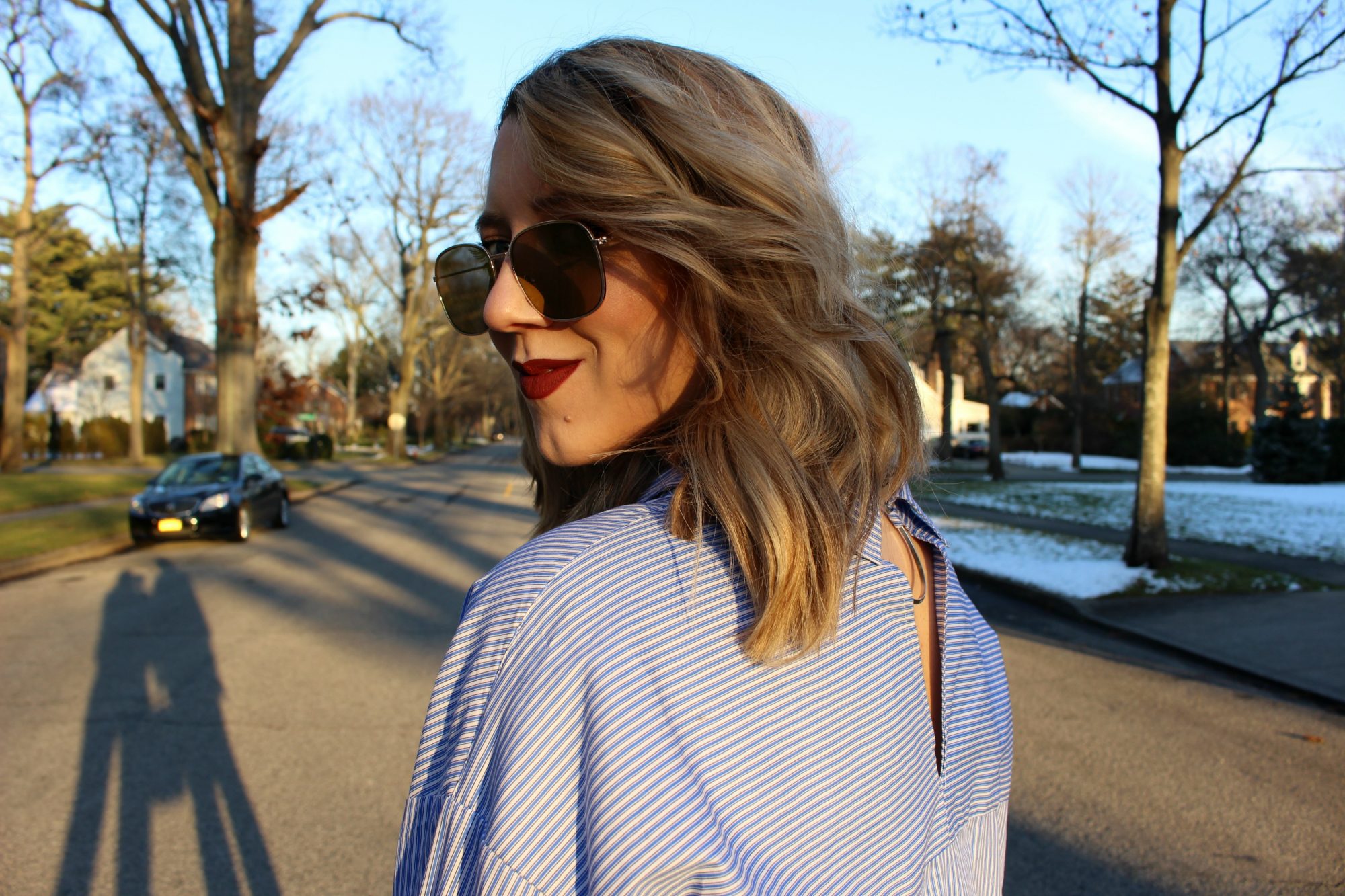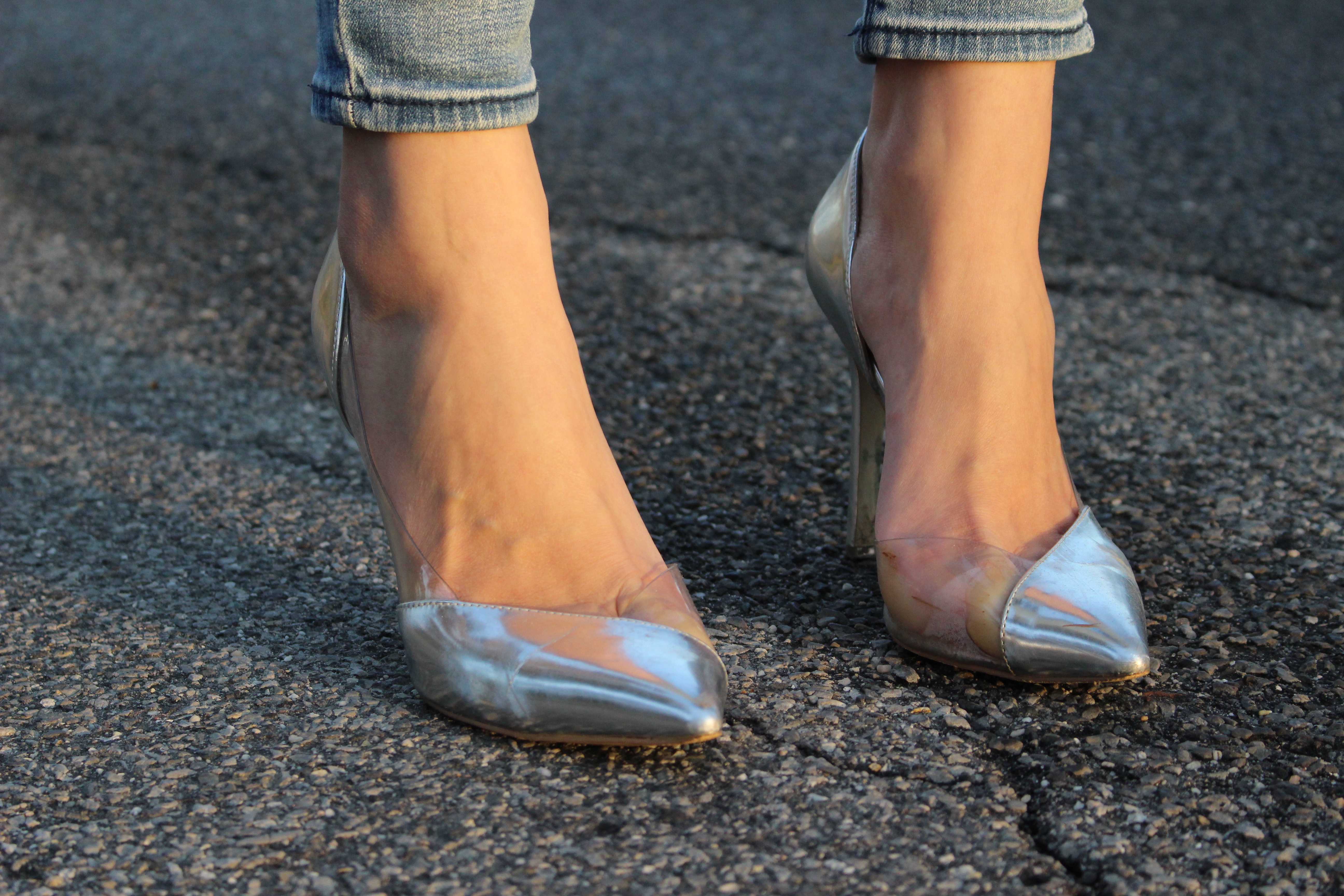 Jacket: Miss Sixty | Shirt: Zara | Jeans: AEO | Handbag: Taylor Catherwood | Shoes: Aldo | Sunglasses: AEO