Tulle Dreams: How To Wear a Tulle Skirt in Winter
There isn't a better way to dream than to dream in tulle – the flowiness and romantic quality of this beautiful material makes you feel like a princess or a whimsical fairy. This fashion season, we saw tulle everywhere – from runways to chain stores. Worn with a t-shirt and leather jacket, for a rock princess look or with a bodysuit and lace-up ballet flats for the ultimate ballerina look. Tulle has been all the rage. You know what's funny? No matter how many times tulles goes out of style and comes back in style, I'm always welcoming the trend. Each time it reemerges, I try to do something new with it. Dress it up, dress it down, play with it. Here's one of many ways you can wear a tulle skirt in winter.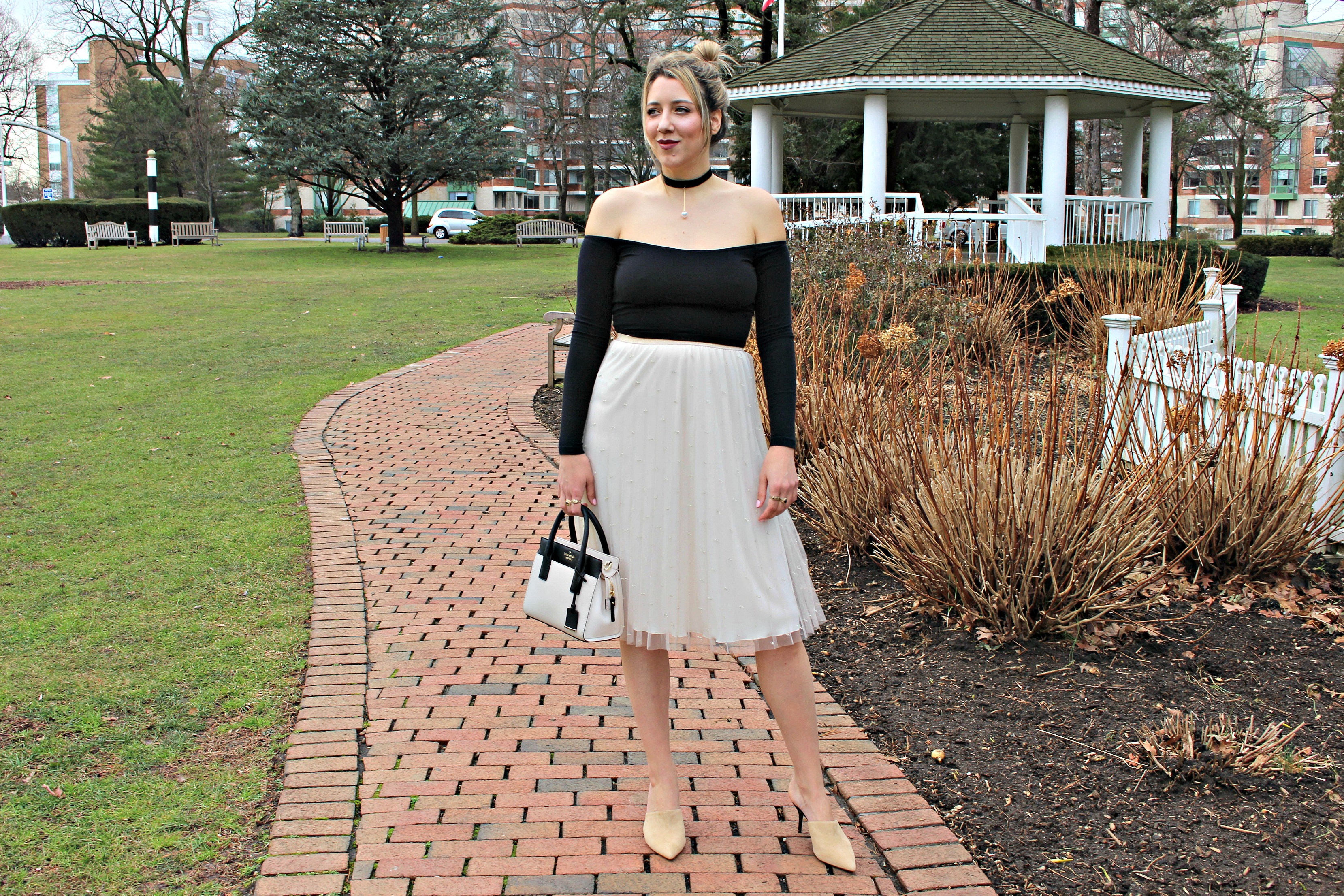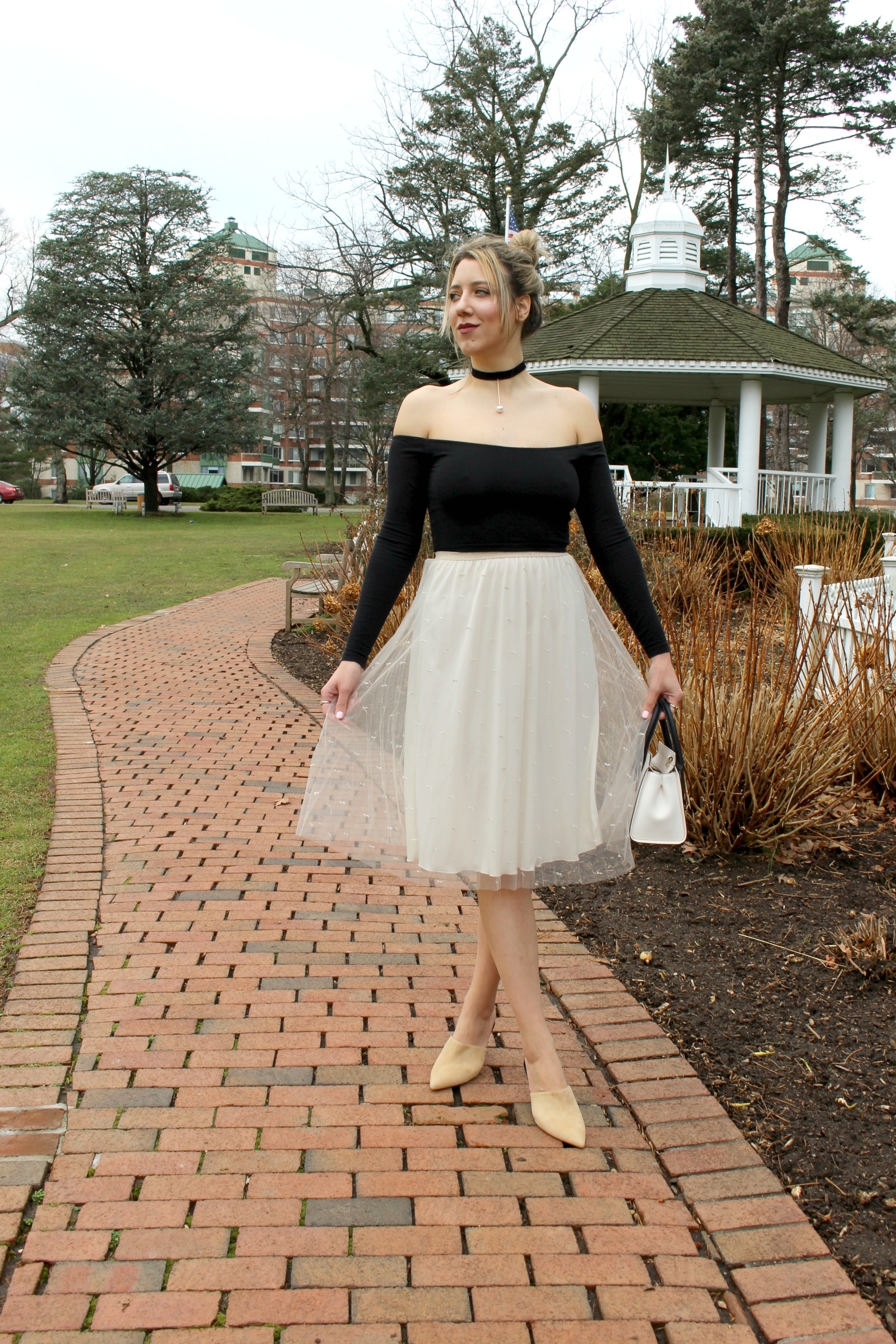 Zara went wild with tulle skirt production this season; therefore it was my top destination when I've decided that I wanted to purchase one. This beautiful beige and gold embroidered dots skirt was on sale. So, imagine how excited I was. They had one in olive green and that's the one I've originally wanted, but then I stopped and thought about it… Yeah, beige is safe, goes with pretty much everything. Ugh, I should welcome the challenge!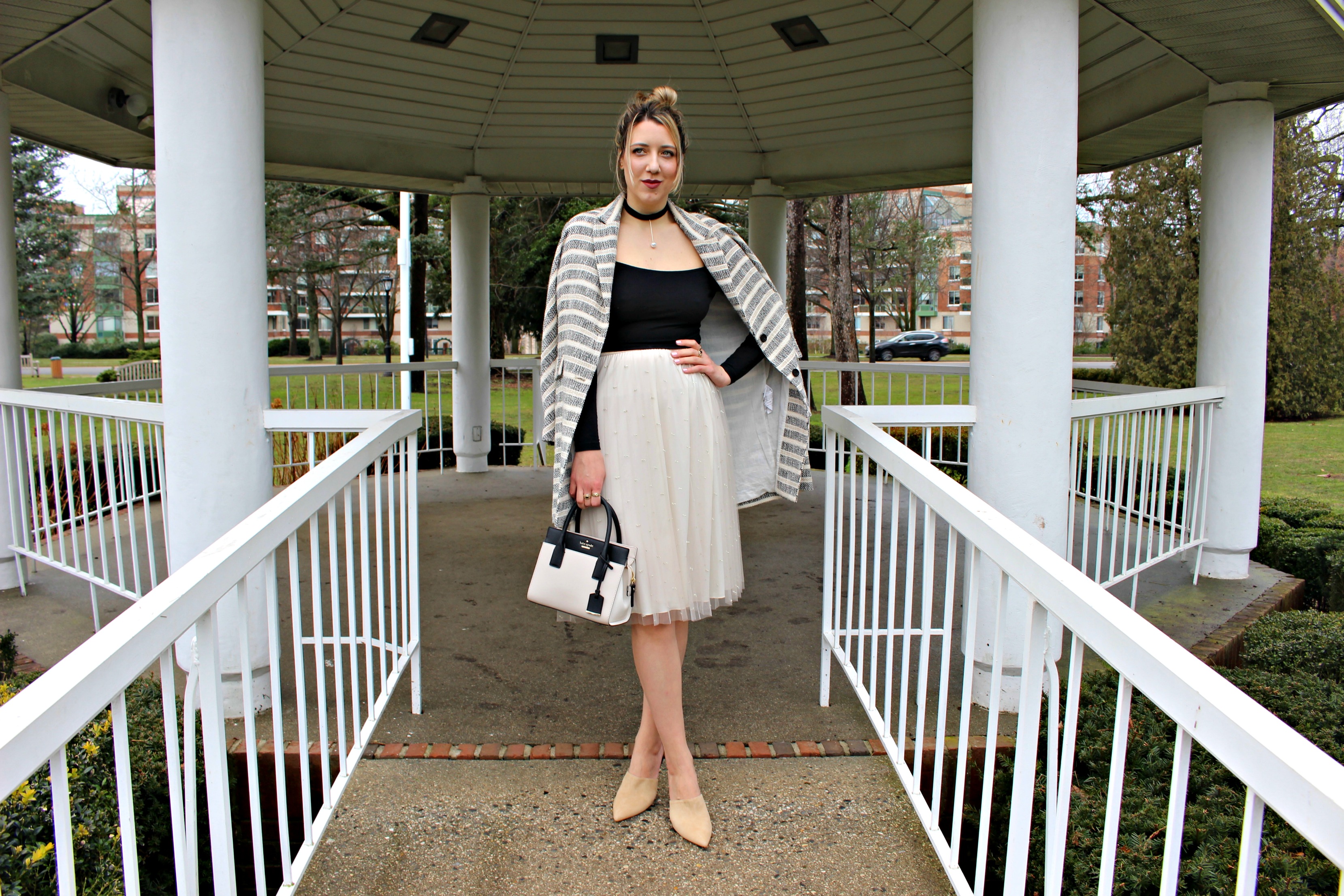 I've decided to complete the look with (similar here: American Apparel) off-the-shoulder crop top and Zara black and beige pattern coat.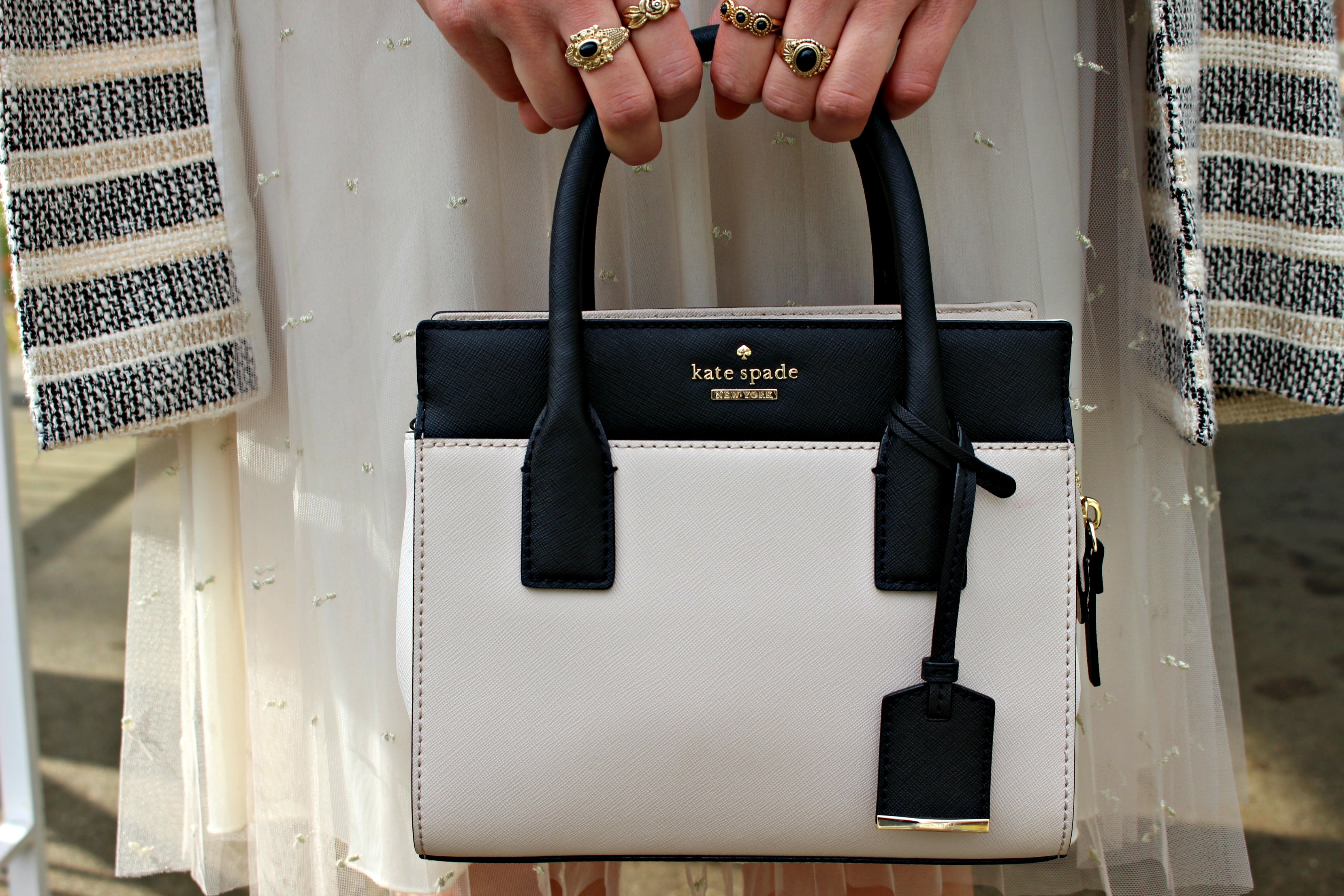 The look could only be complete with my Kate Spade two-tone satchel bag, Zara black and beige suede mules and some gold rings from H&M. Oh, and I forgot to mention – this cool choker from Envie, a small accessories shop in Garden City that I absolutely adore.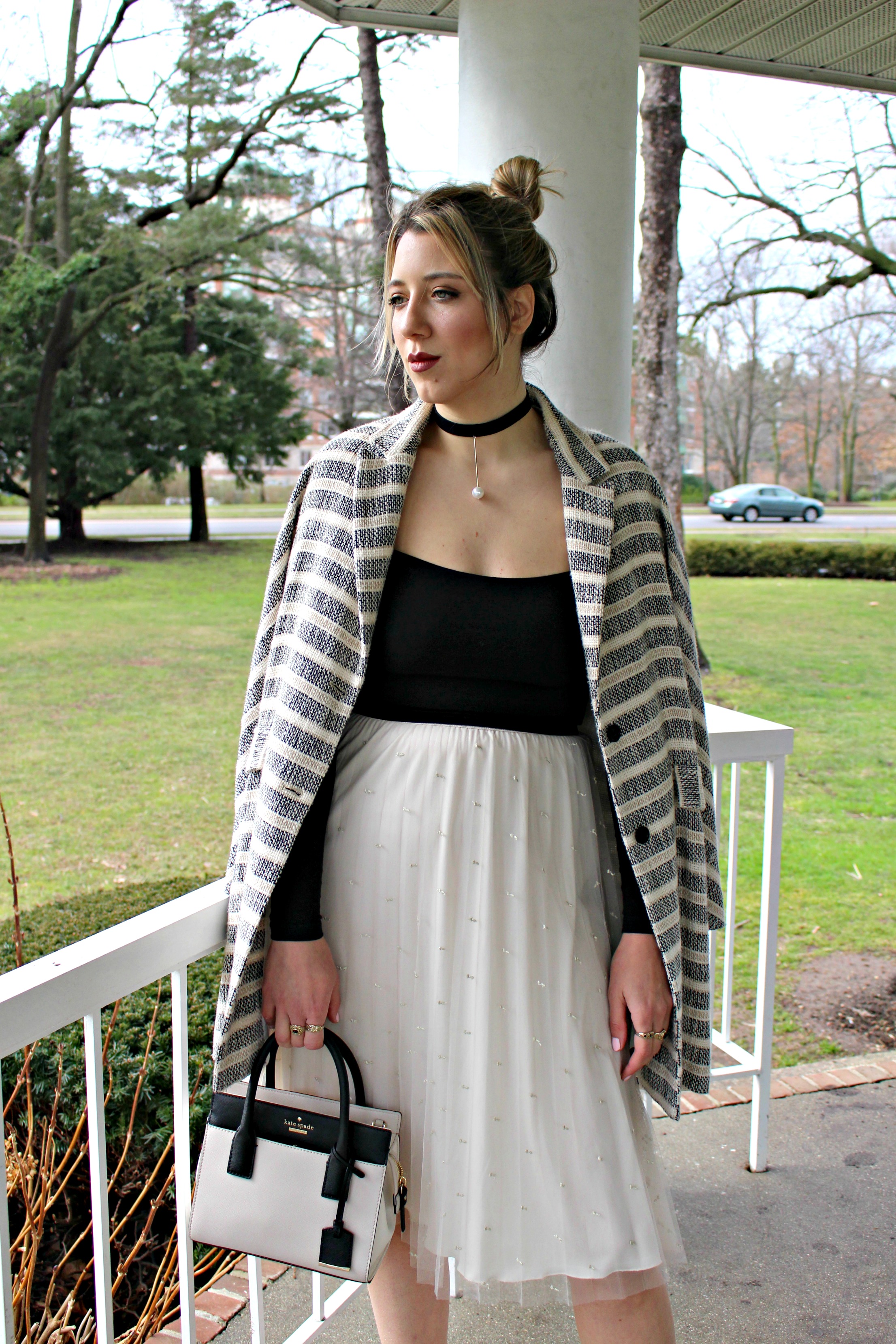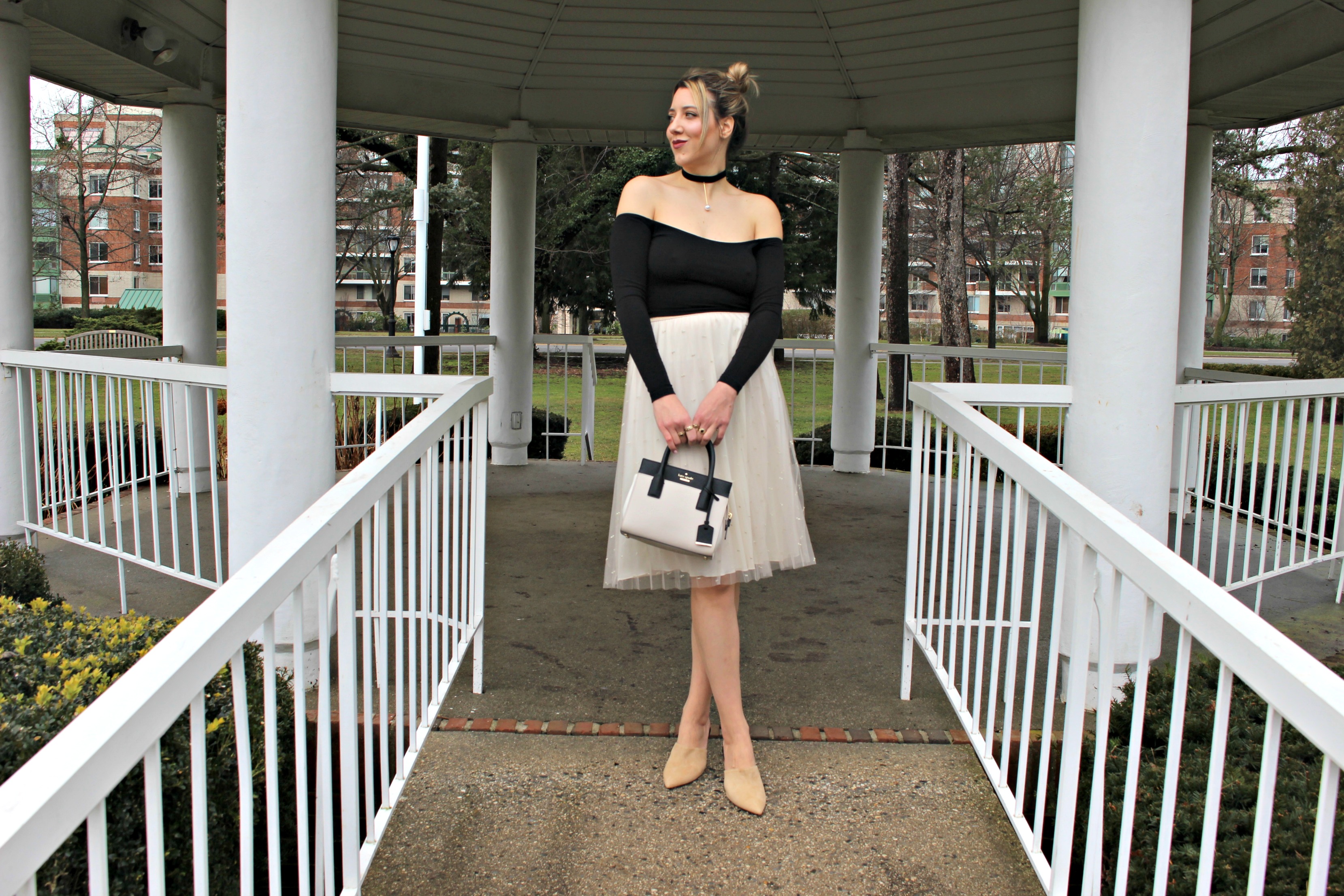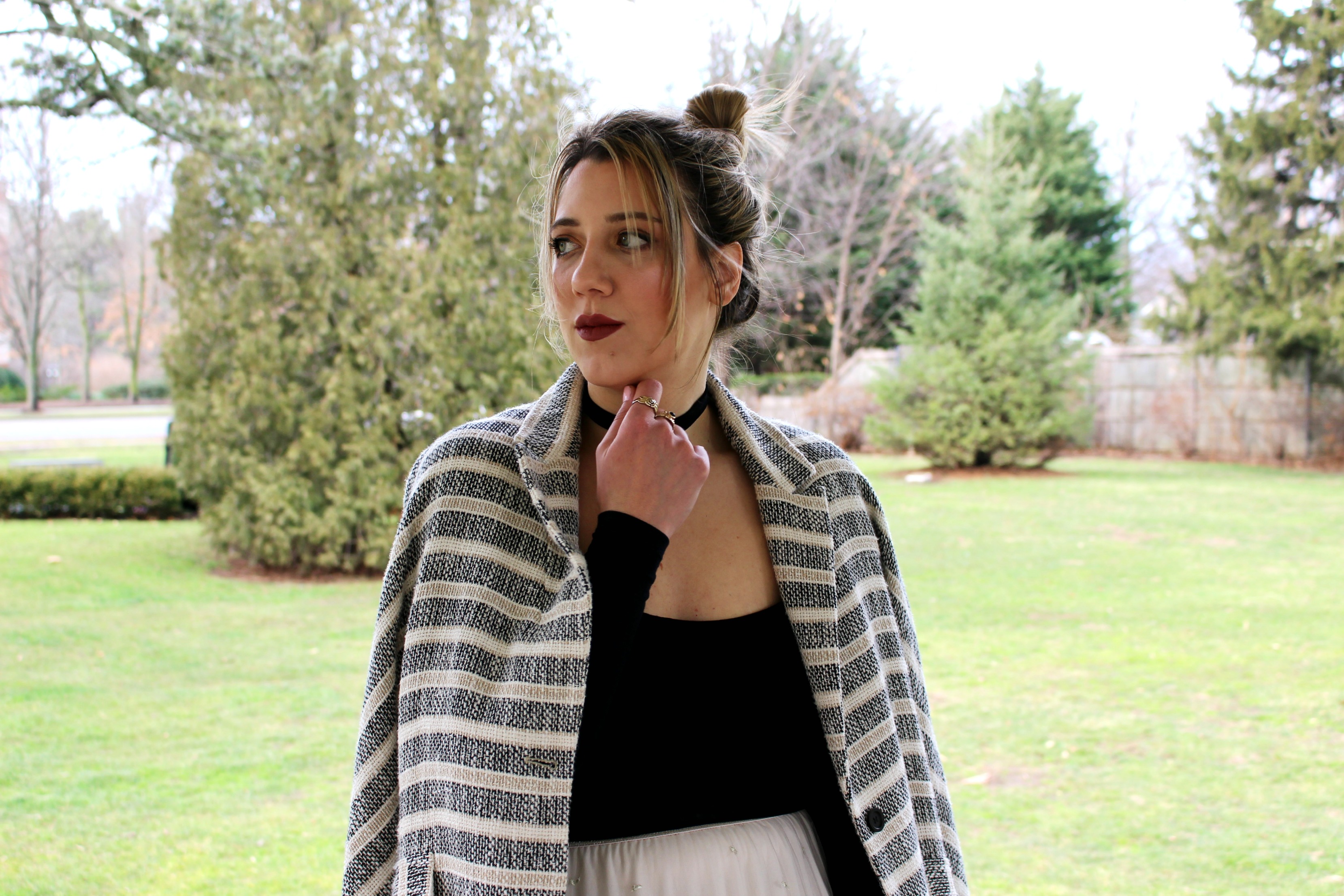 When it comes to makeup – I went a little nuts while browsing on Colourpop website and decided to purchase three liquid lipsticks and a lippie stix. The one I'm wearing is the Ultra Satin liquid lipstick in Calypso and I LOVE it! Make sure you check out Colourpop – amazing and affordable products.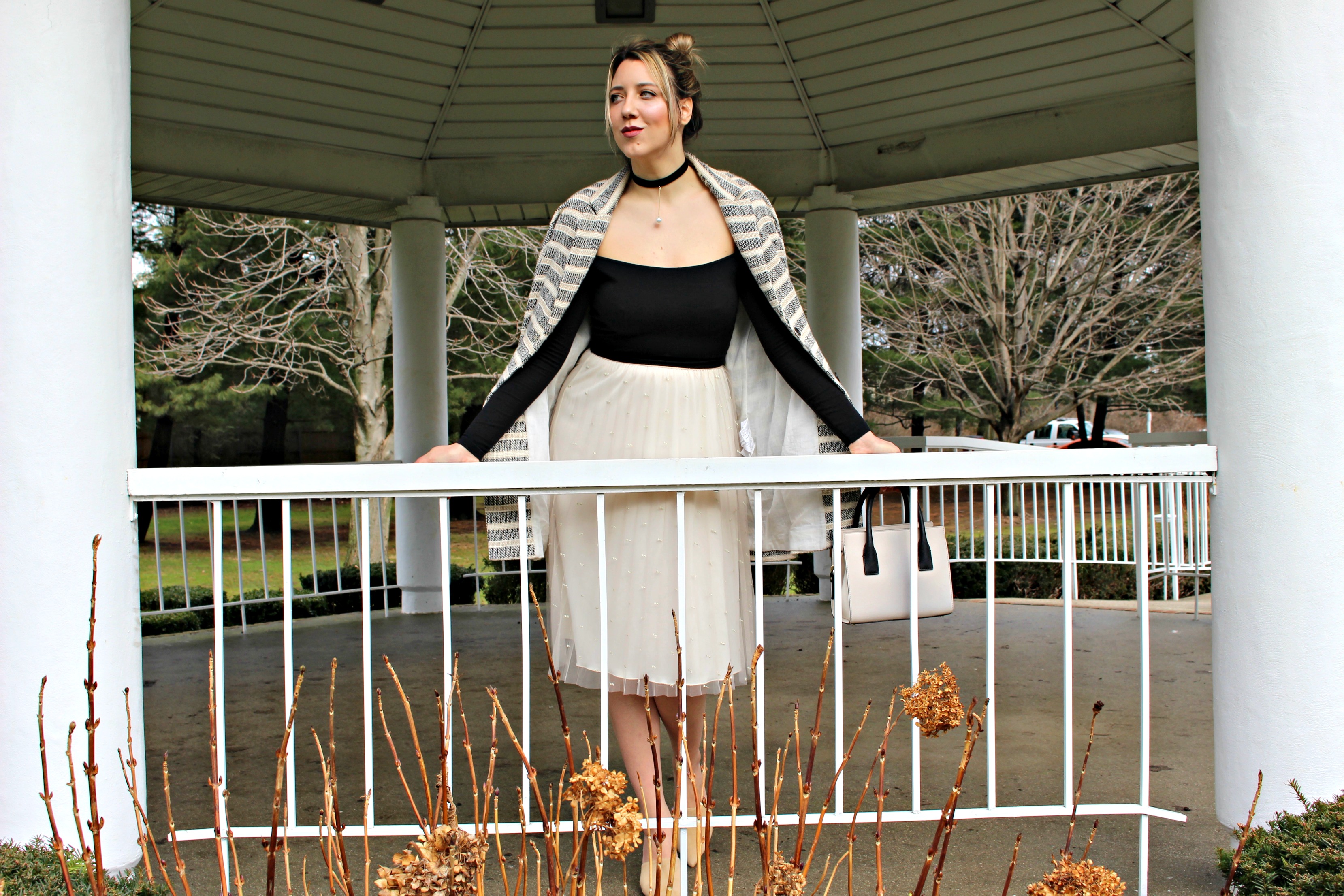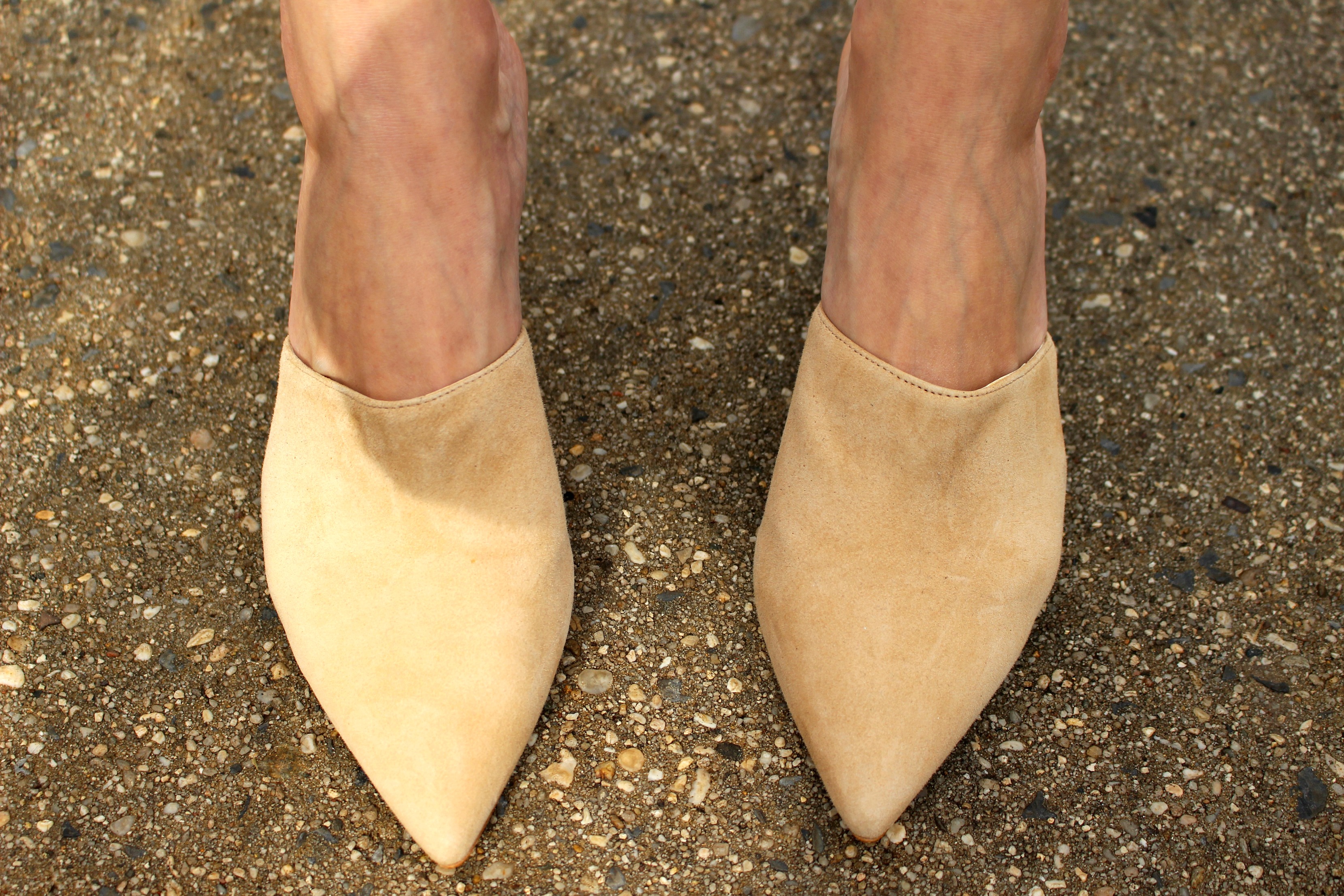 Skirt: Zara / Crop Top: American Apparel / Coat: Zara / Shoes: Zara / Handbag: Kate Spade