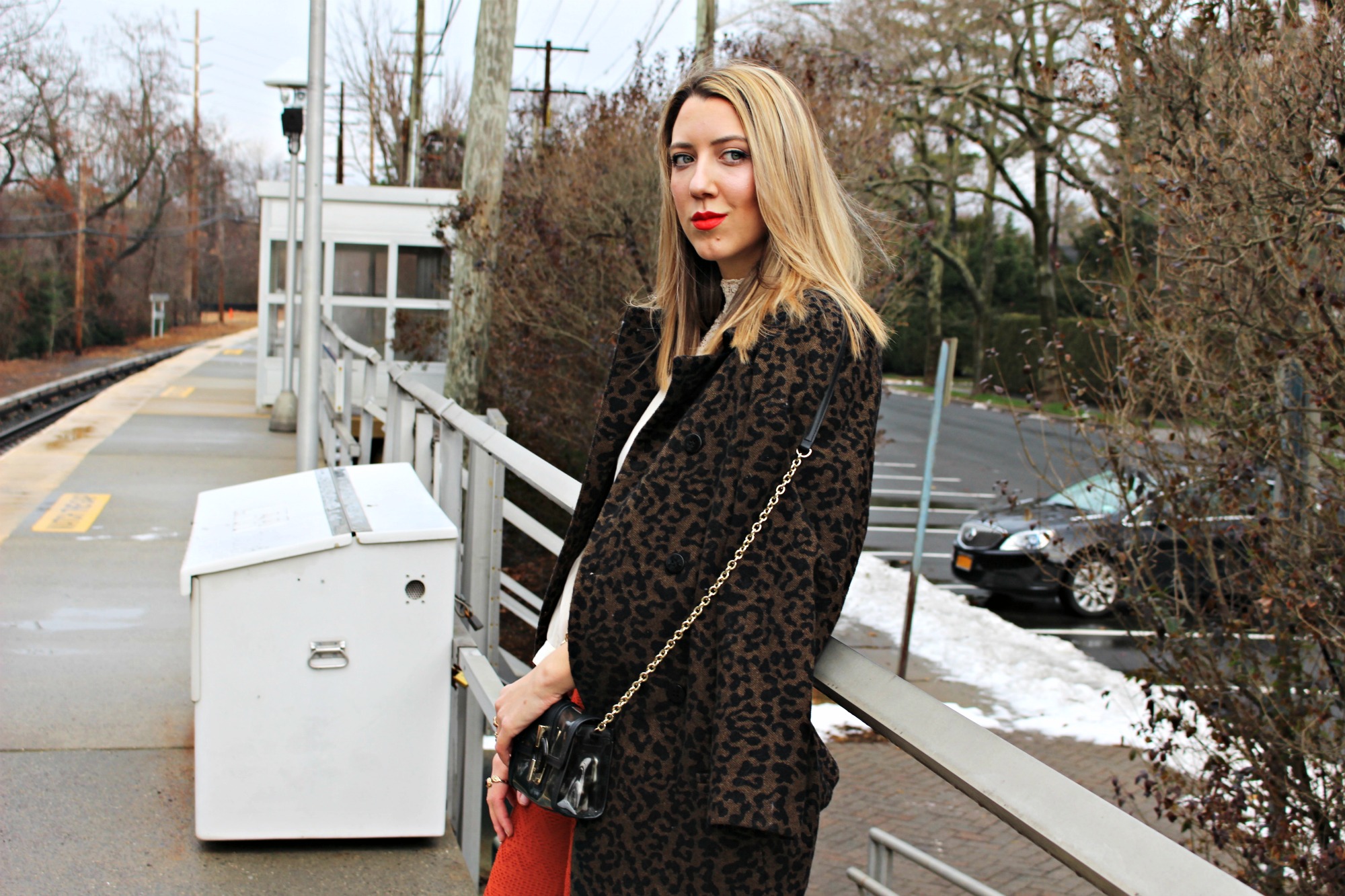 Train Travel In Style
If you have to wait for the train, at least do it stylishly. Not that I was actually waiting for the train, but hey, I had to figure out how to name this post. The weekend I took these photos, New York was covered in snow. It came almost unnoticed and unannounced, like when Kirk sneaks into Emily Gilmore's dinner without anyone noticing him. (All Gilmore Girls fans, you know which scene I'm referring to…hilarious.) So, when I woke up on a Saturday morning, I was surprised to see that my neighborhood looks like a winter wonderland. Didn't last long though, because Sunday happened to be so warm and rainy that all that beautiful snow turned into a dirty mush like it usually does… and that's how you fail to take those beautiful snow photos that you've been trying to make happen for a while now.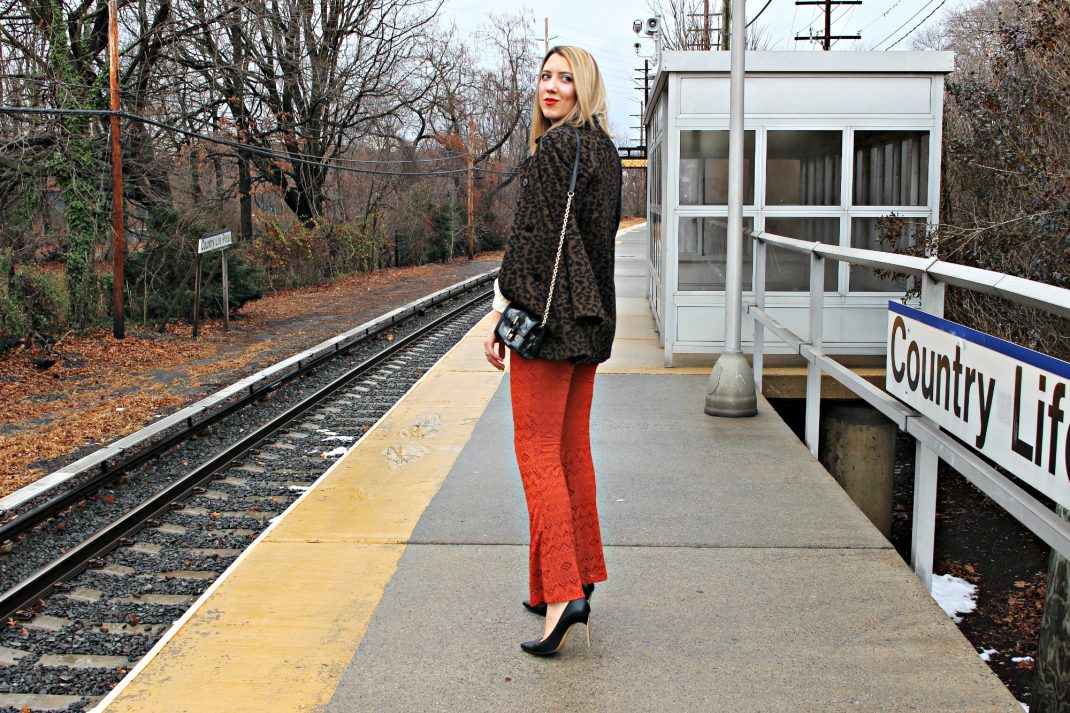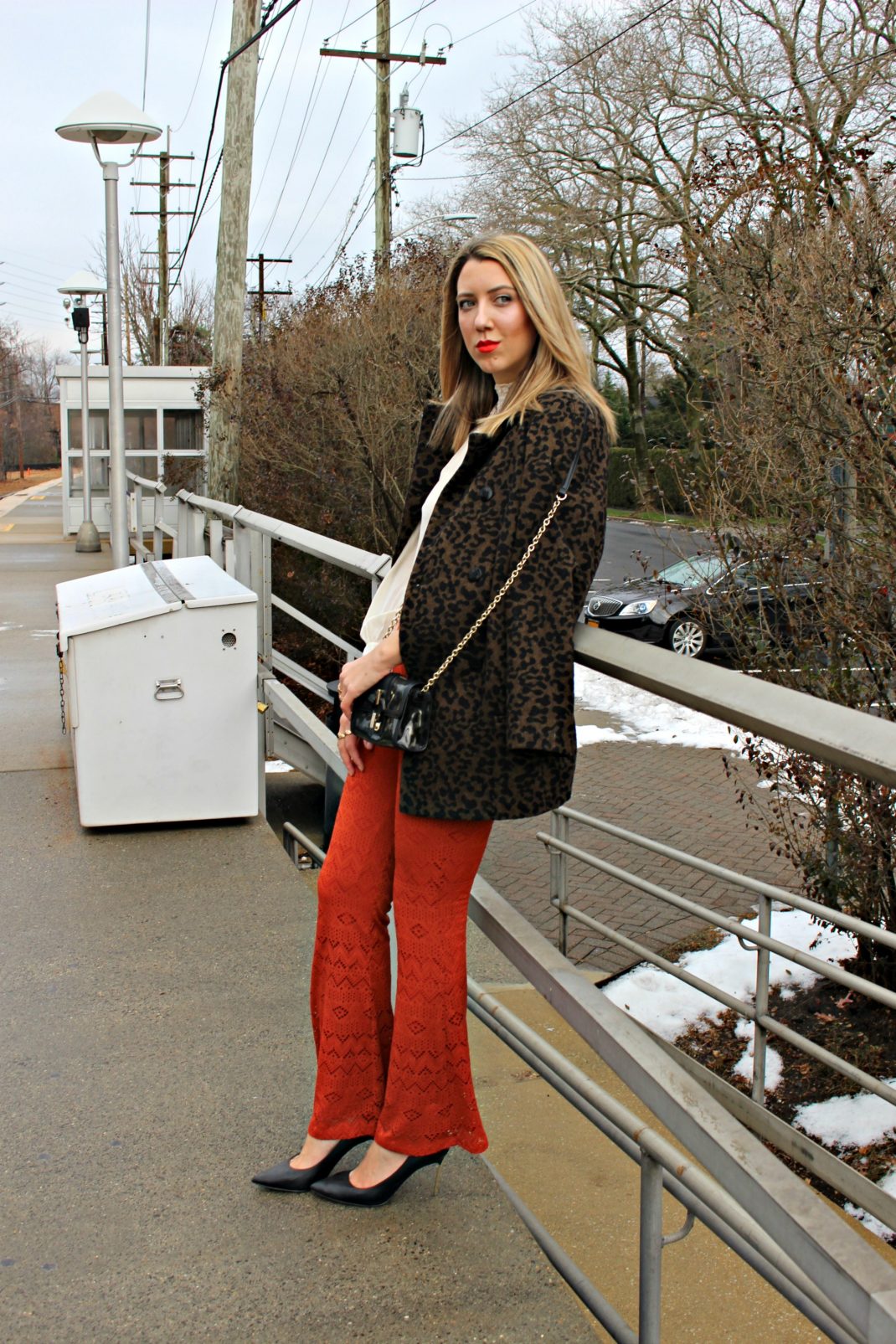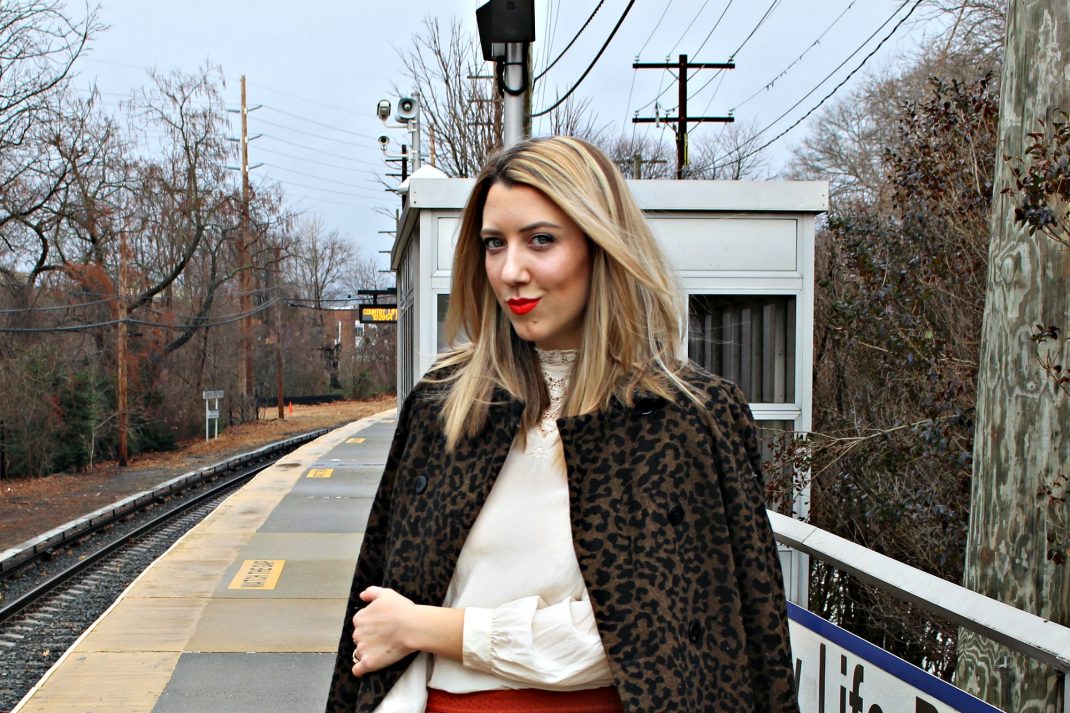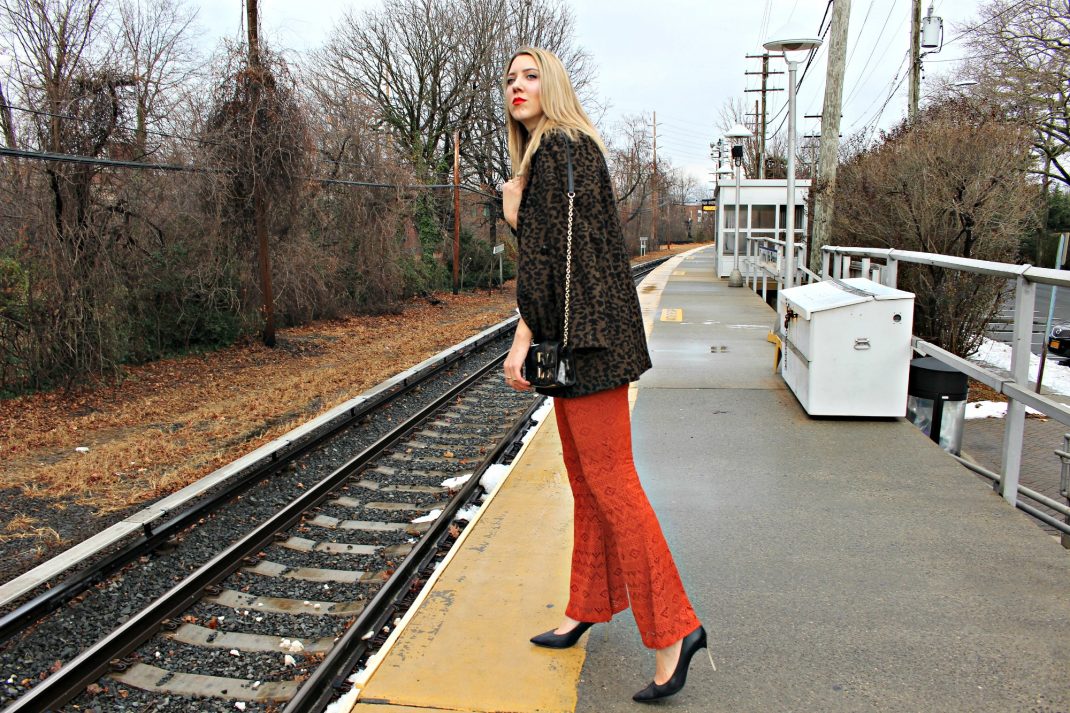 But this blog is not an online complaint department, so I'll move on to the outfit. This time around, I have decided to build this outfit around the leopard coat that I've purchased from Zara a while ago… But leopard coats are having a moment now, so if interested you can still find them at Zara, ASOS, Topshop, etc. Probably pretty much everywhere you shop. The burnt orange flared leggings are from American Eagle Outfitters and I might be trying to make them happen in the winter, but who can blame me, since they're so comfy. The blouse that I'm obsessing over is actually a vintage purchase. It is an early 1900s silk blouse with a beautiful crochet work around the neck. The blouses in those days had buttons on the back, so to actually put this blouse on I had to ask my sister for assistance. (Imagine putting on the whole outfit in the 1900s? Nightmare.)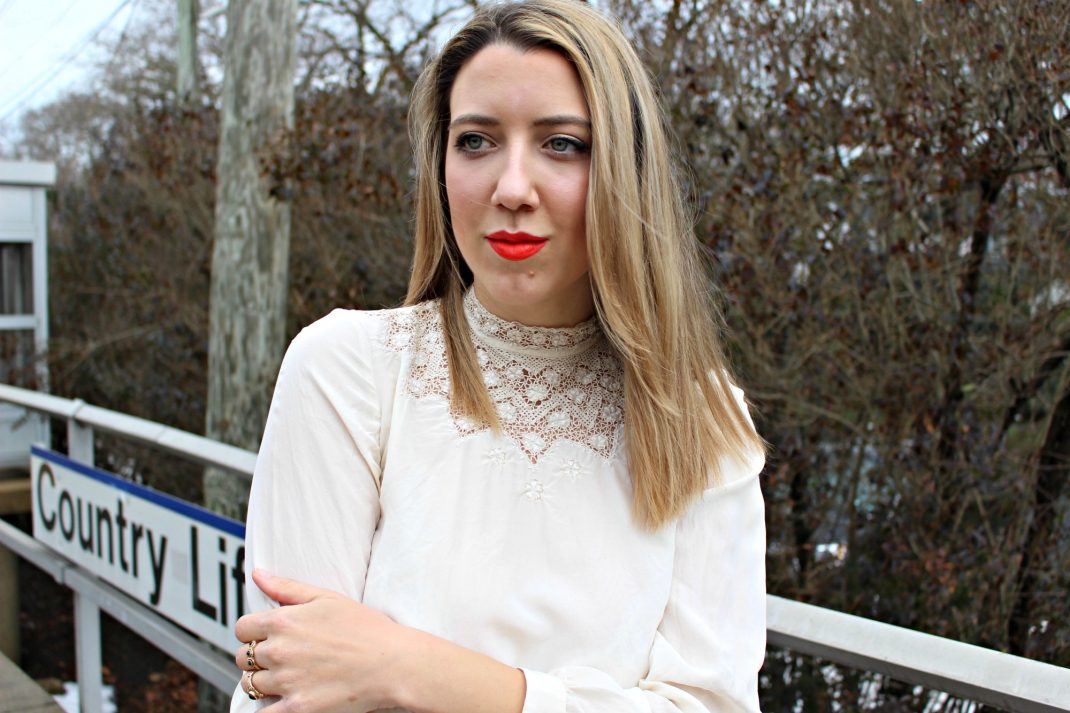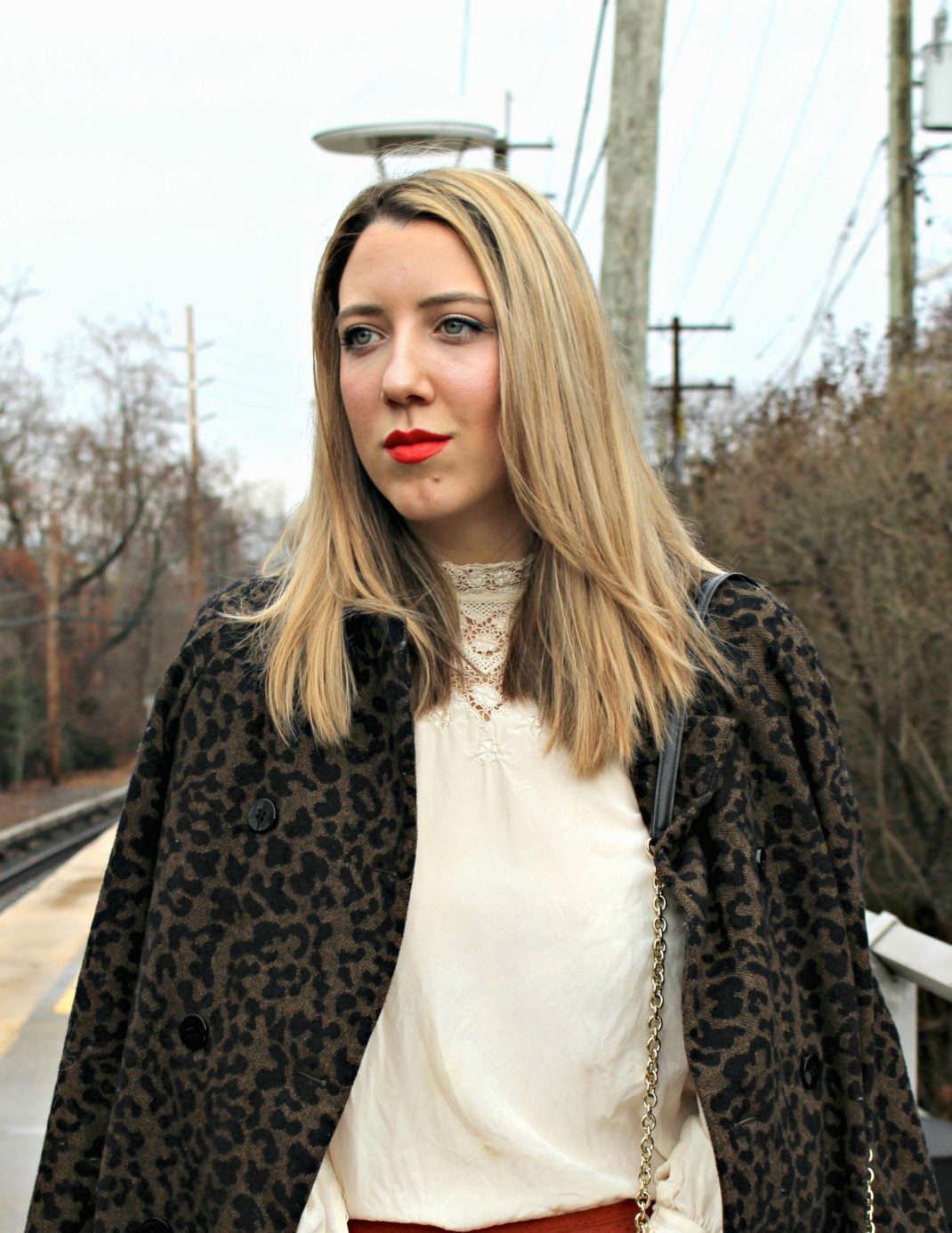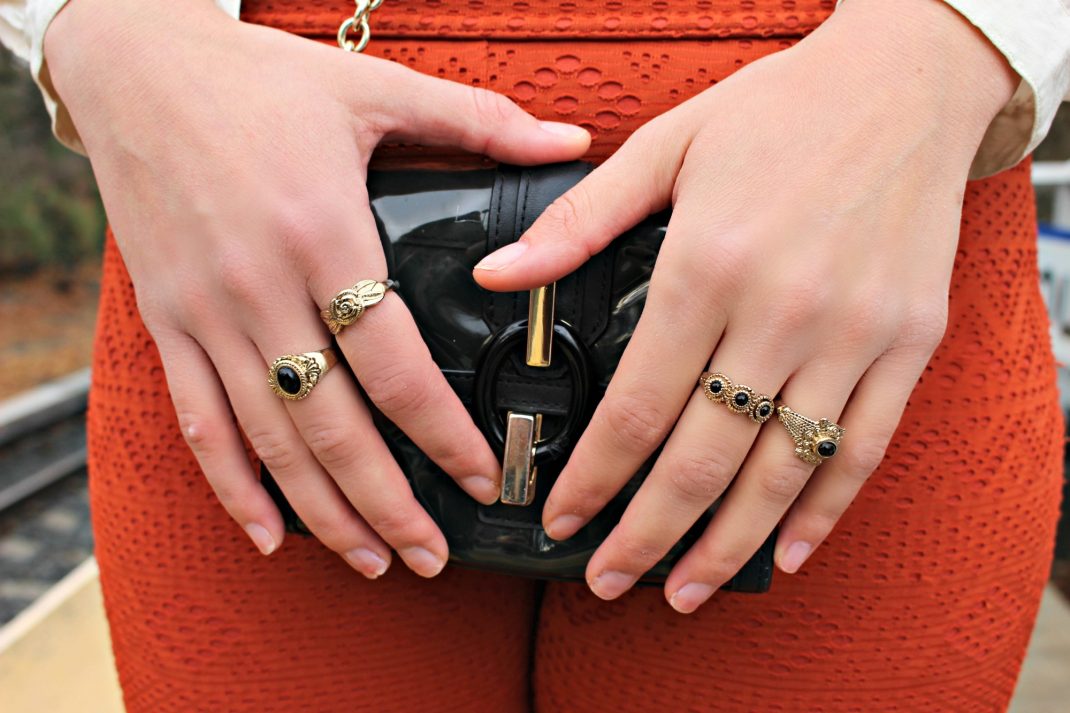 I have decided to complete the look with my tortoise DVF handbag, some Enzo Angiolini heels and these rings from H&M.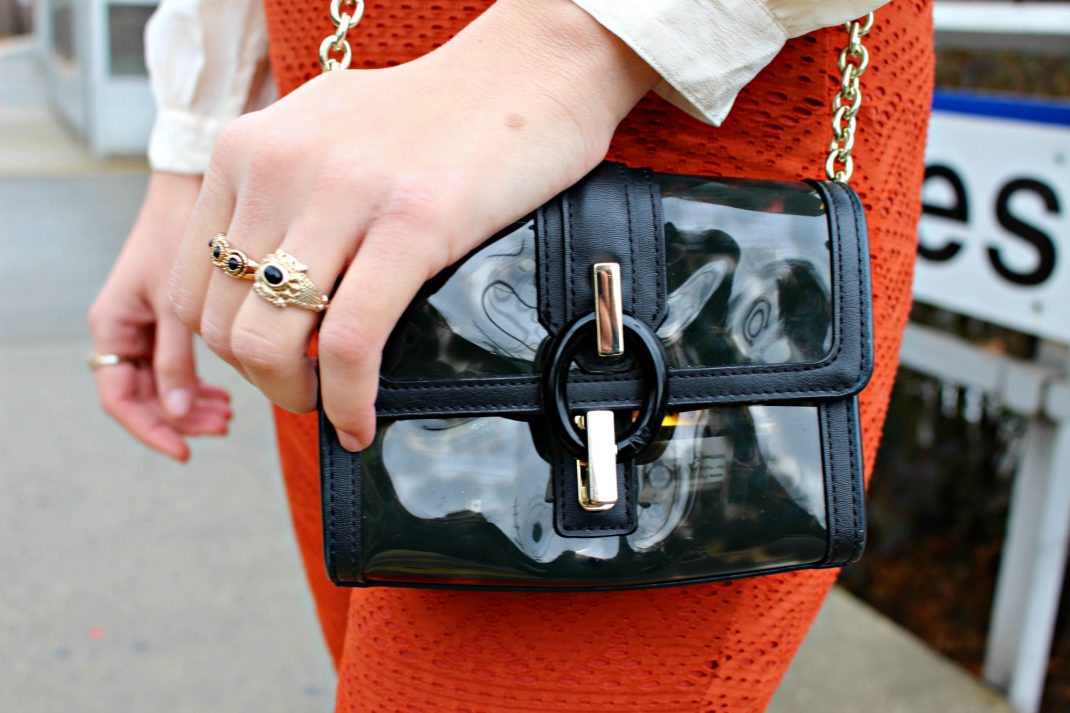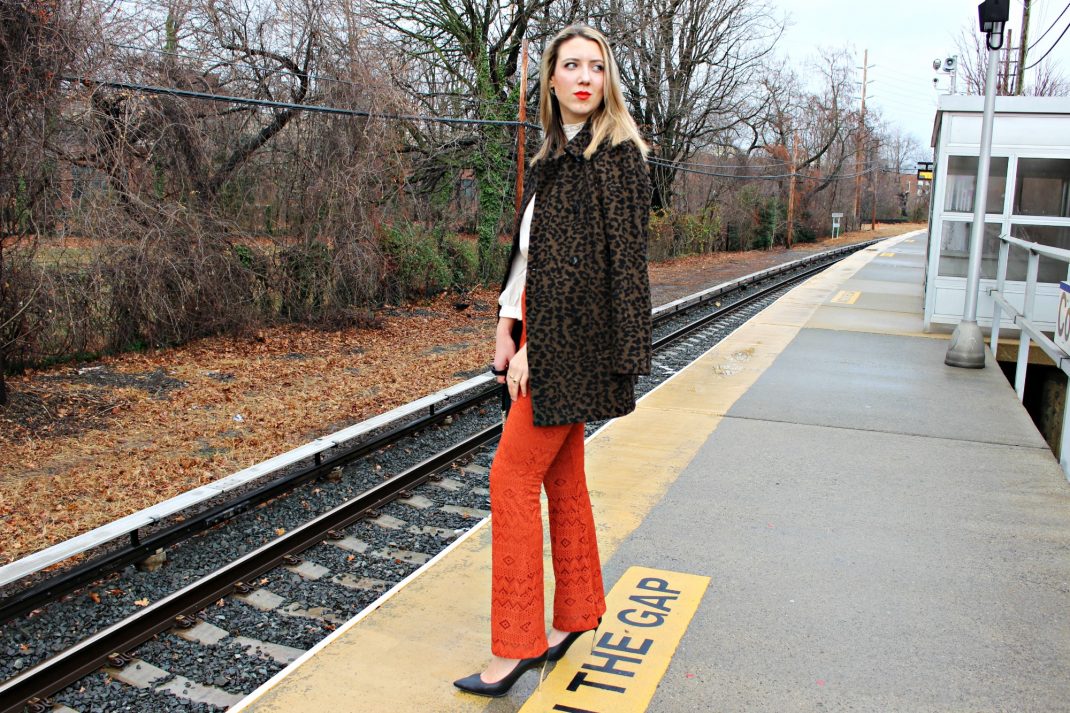 Coat: Zara / Leggings: American Eagle Outfitters / Blouse:
nnVintage / Shoes: Enzo Angiolini / Bag: DVF
And voilà – that's how you train travel in style! Also, this could be a stylish travel outfit idea for when you're globetrotting.