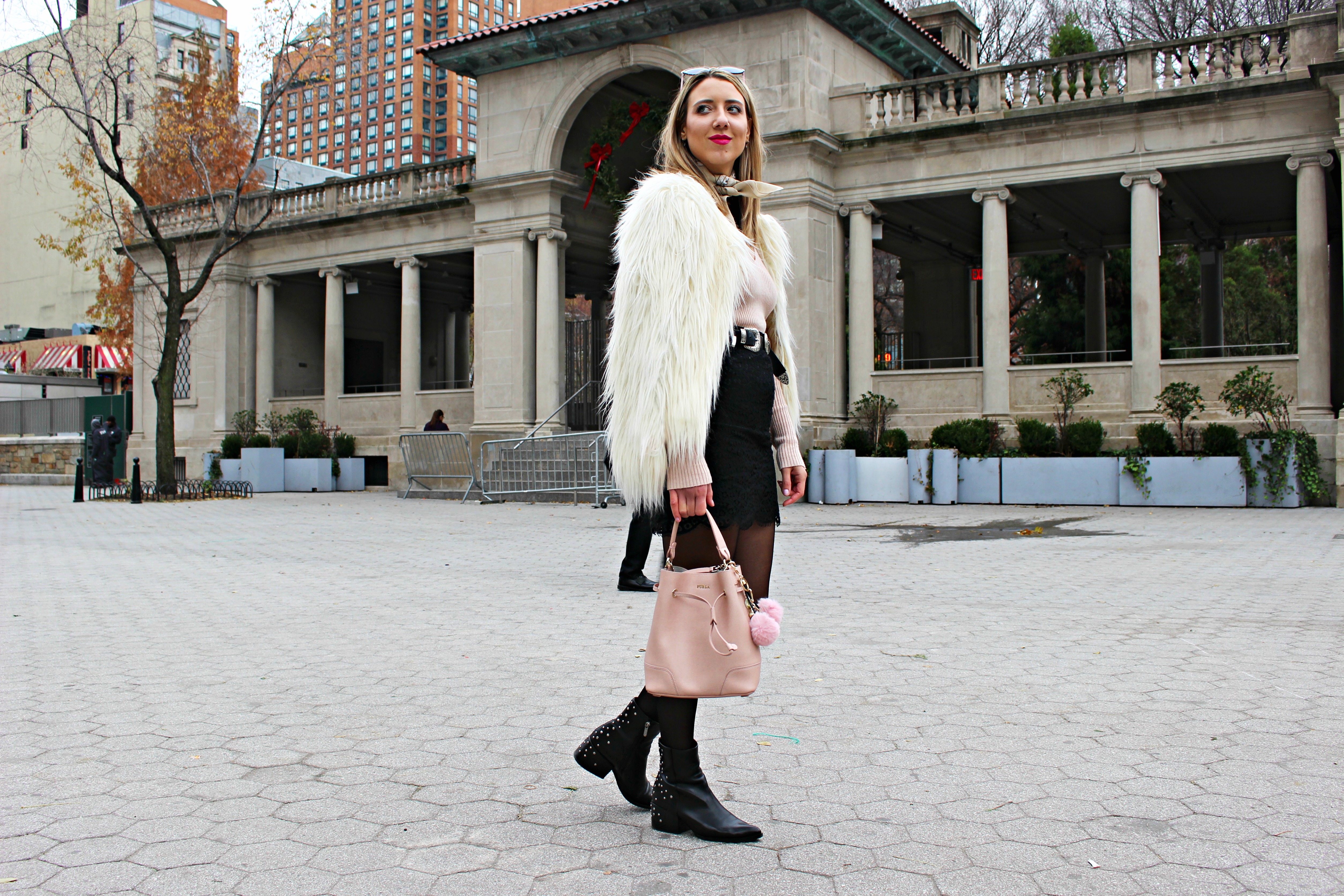 Street Style New York City: City Lady for a Day
I don't take photos in the City very often, but when I do, I find it to be such a struggle. People are so over people taking photos on the sidewalks. I totally understand that – you're trying to get to work and then BAM! – an obstacle. But hey, the most important thing is your attitude. Patience and kindness go a long way and you need to have a lot of it when you're determined to take photos in a beautiful concrete jungle that New York City is. At least I got to be a suburban-girl-turned-city-lady for a day. So, I'll take anything, I guess…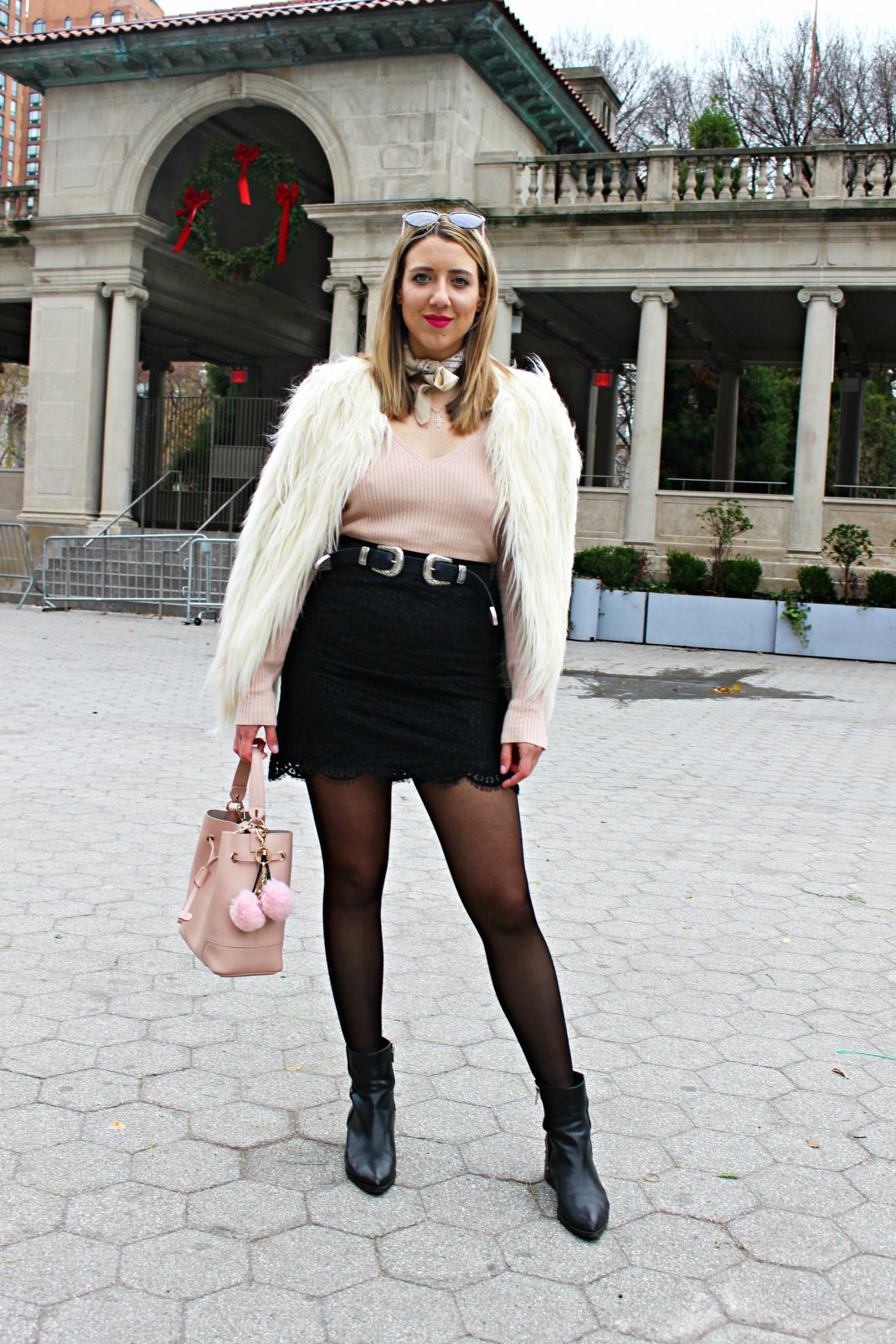 As you might've noticed (if you've seen my previous posts), I already have lot of powder pink items of clothing and I'm convinced that the collection will just keep growing, because I have no chill.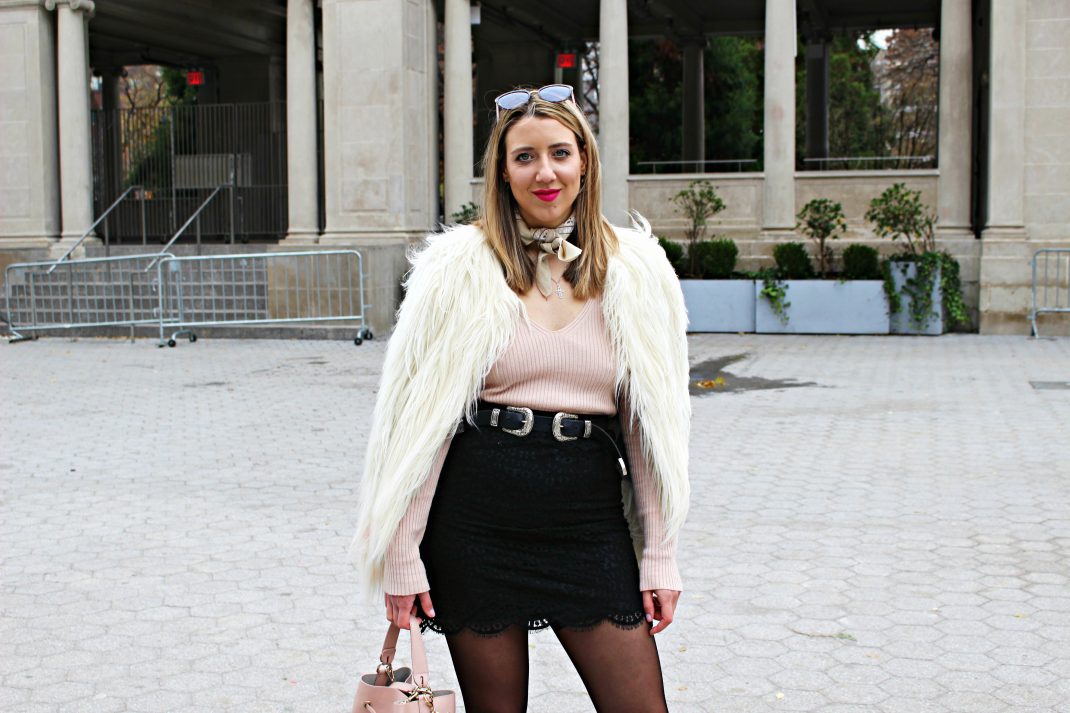 I didn't really know the struggle, till I tried to take a photo in front of Club Monaco store.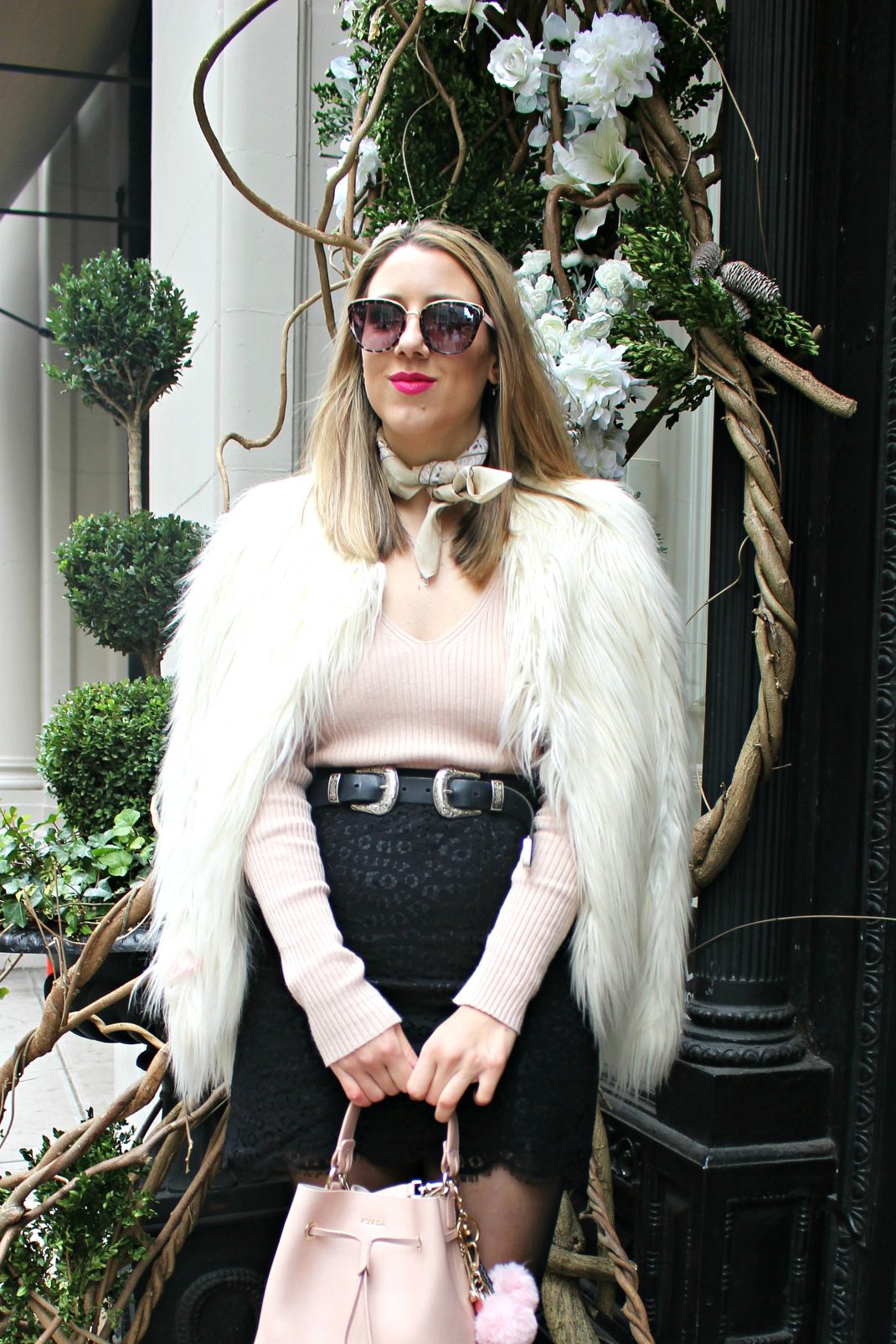 My skirt is from Joe Fresh, the sweater is H&M and my white gorilla jacket is from Topshop. It happens to be my favorite jacket, so I'm little heartbroken that I have a pink stain on it that I don't even know how to remove. If you do, please share your secret with me.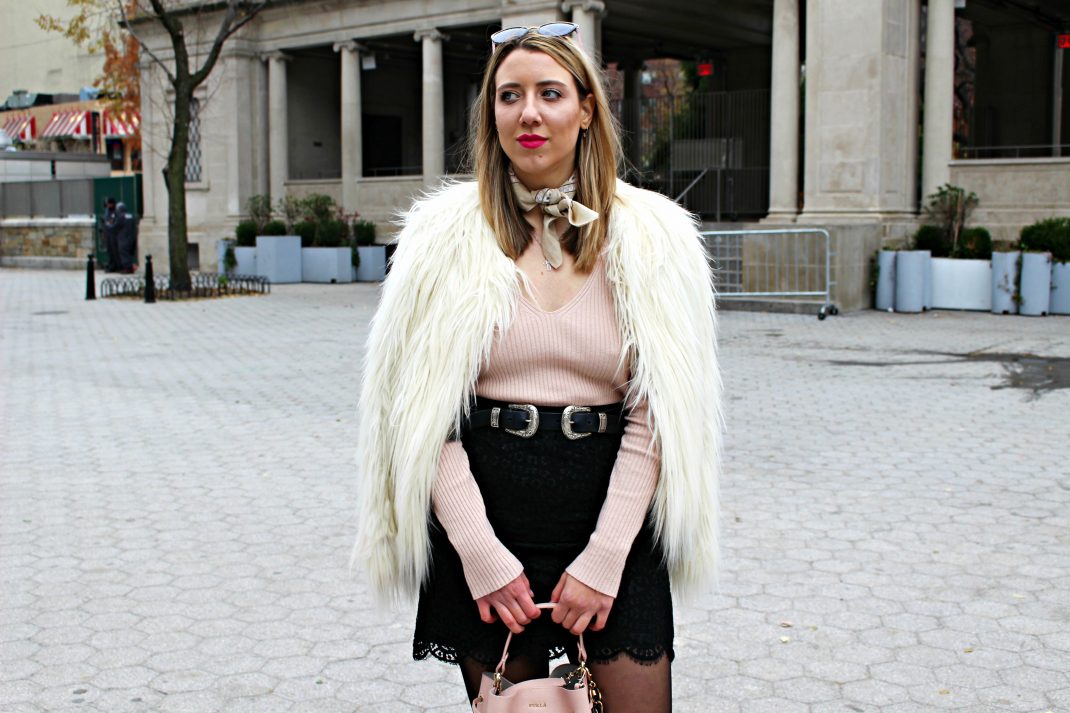 I have completed the look with a double-buckle belt from ASOS, because you know me – I always have to include something bohemian; bucket bag from Furla; sunglasses from Sunglass Warehouse; boots from Circus by Sam Edelman and a bandana tied around my neck from Urban Outfitters.

Also – leave it up to me to photoshop a bird onto my finger in order to make this photo work. Yay or nay?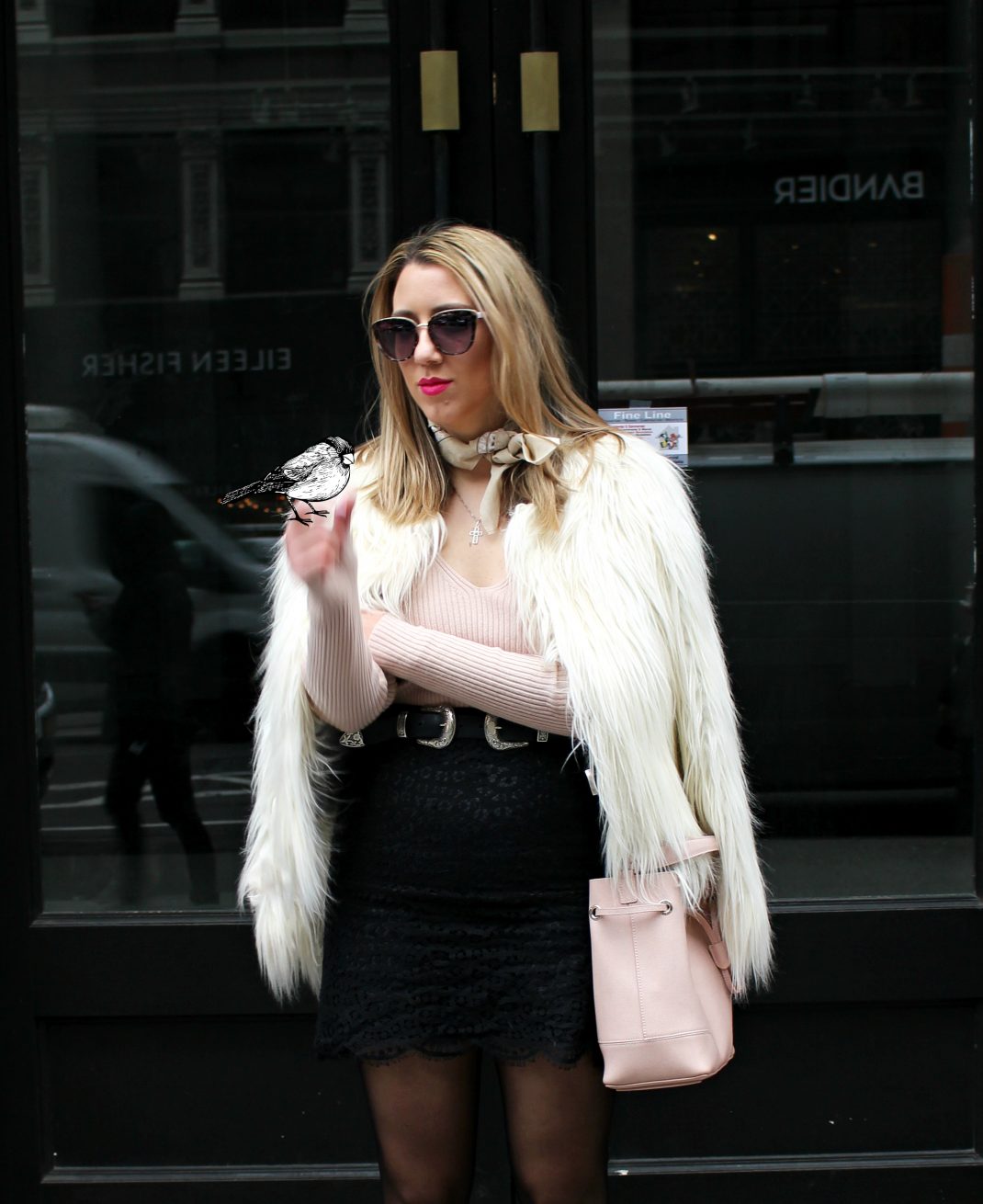 Jacket: Topshop / Sweater: H&M / Skirt: Joe Fresh / Belt: ASOS / Bag: Furla / Sunglasses: Sunglass Warehouse / Bandana: Urban Outiftters / Boots: Circus by Sam Edelman 
If you happen to like my Street Style: New York City Edition and want to see more, make sure you follow my blog on Bloglovin for regular updates.