Little Black Sweatshirt
LBD (little black dress) is a staple of every wardrobe. However, this post is not about it. No. And it's all because, an LBS (little black sweatshirt) doesn't get much love and it's just as much of a staple if you ask me. When I purchased this sweatshirt, you guessed it – from Mystique, I wasn't exactly sure what it was. I liked the fact that it's ripped, but I wasn't sure if it's just an oversized sweatshirt or a sweatshirt dress. Therefore, I've decided that it can be both.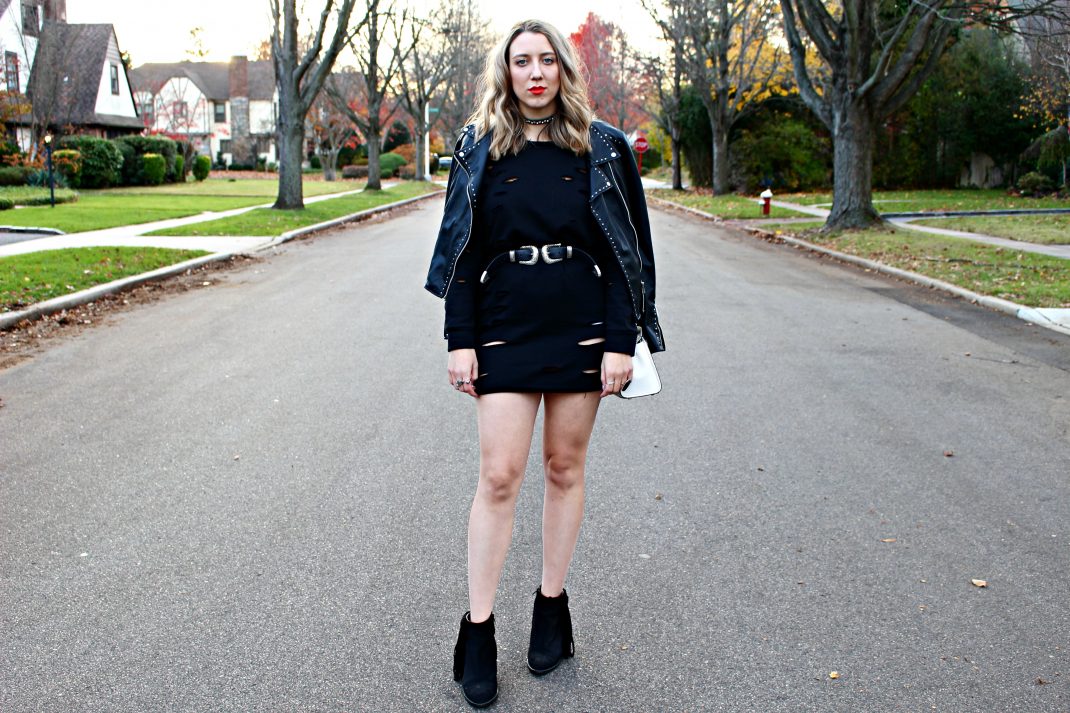 To complete this edgy look, I've decided to throw on the faux leather jacket from Zara. (A gift and probably one of the favorite pieces I own.)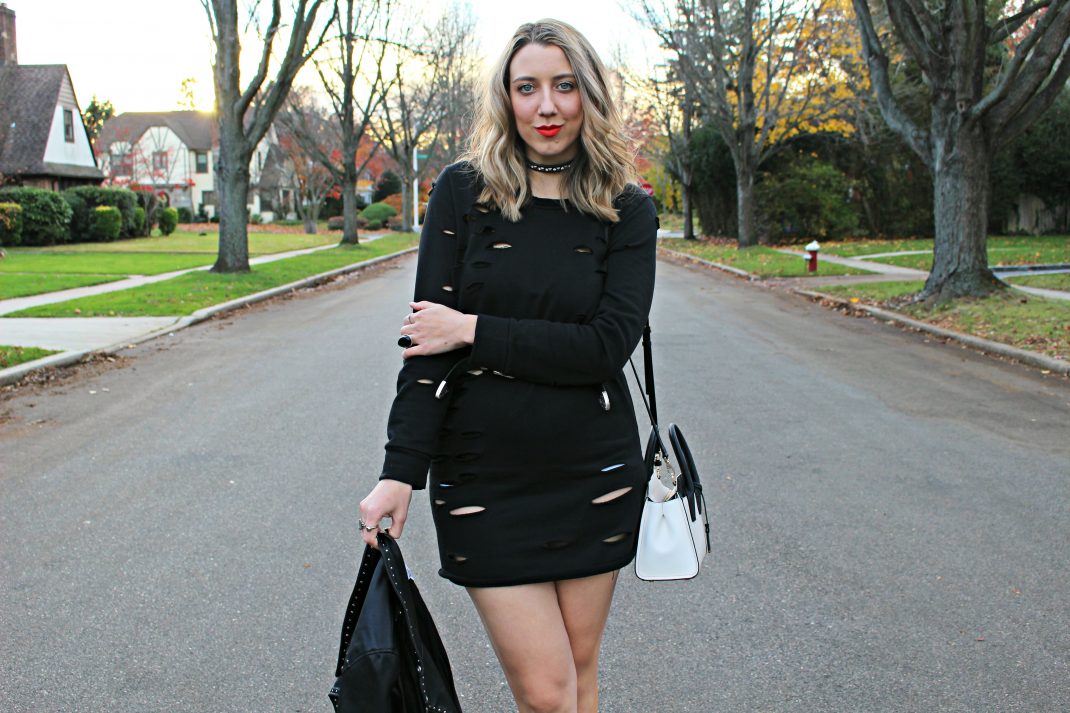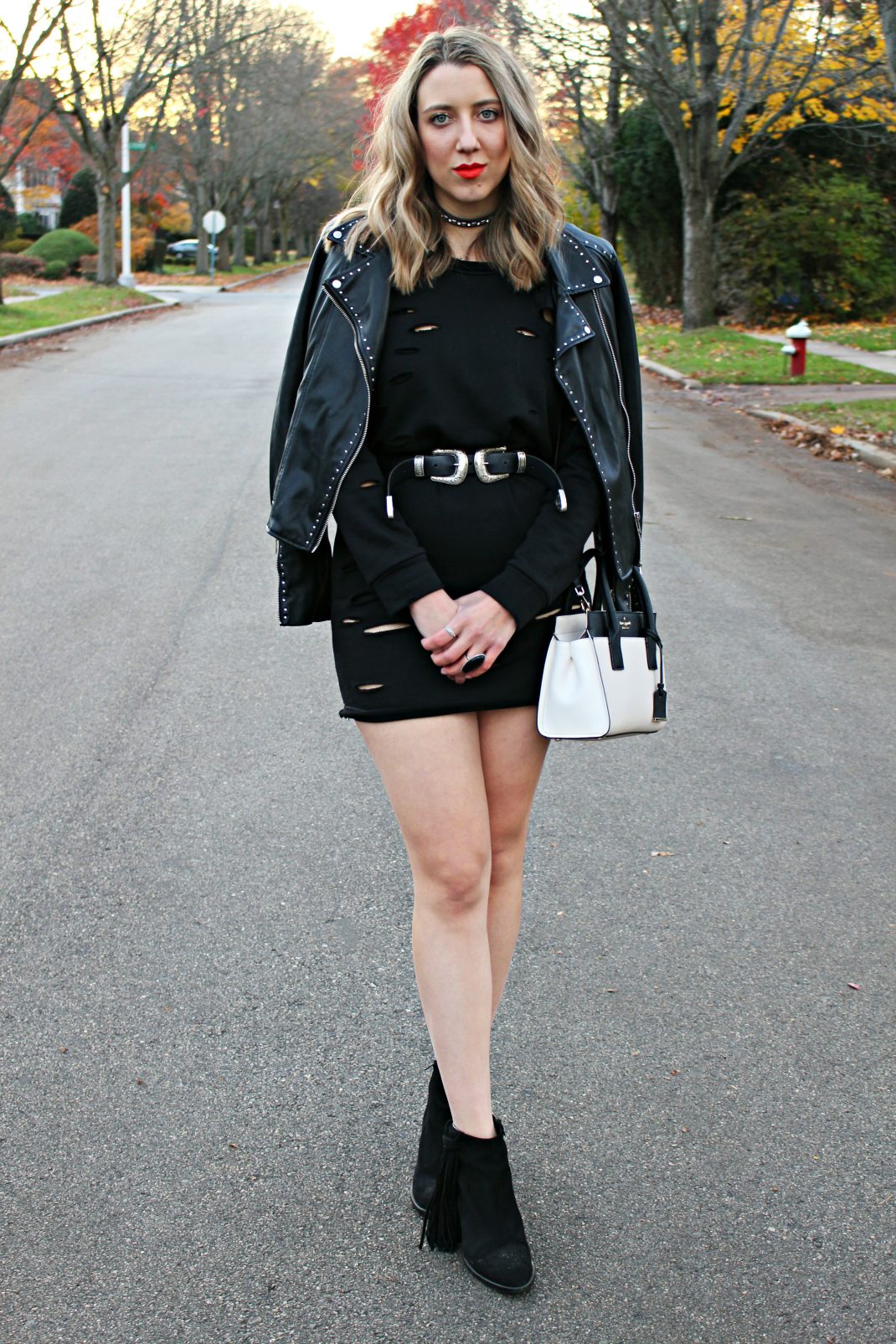 The boots that you've already seen before are from Zara as well.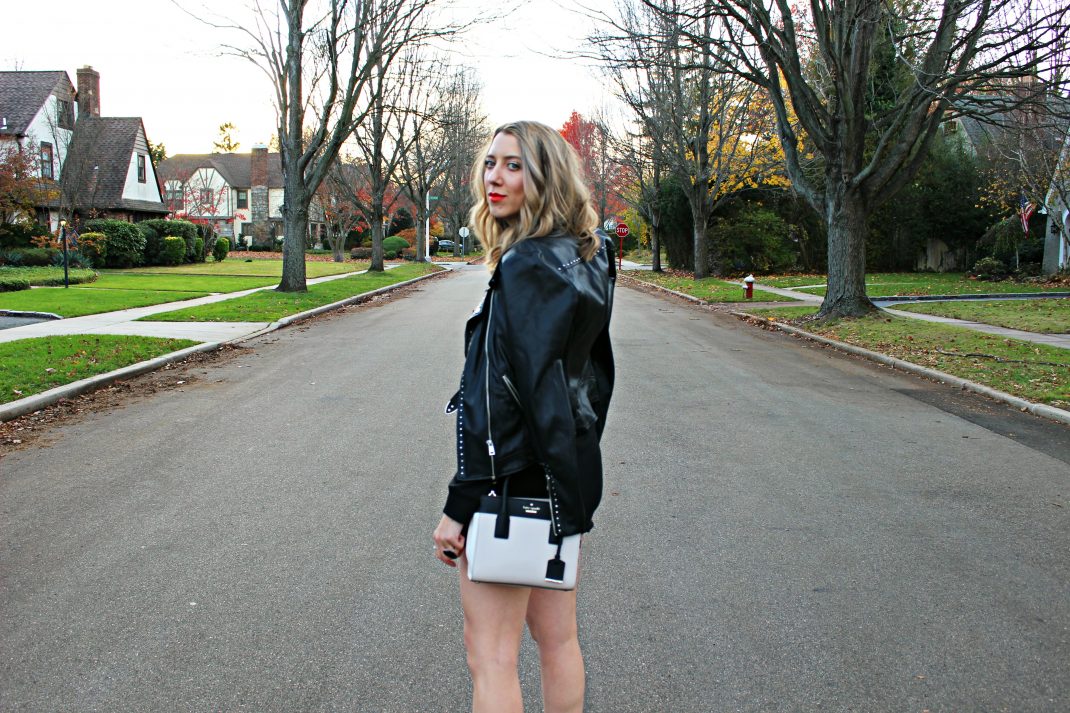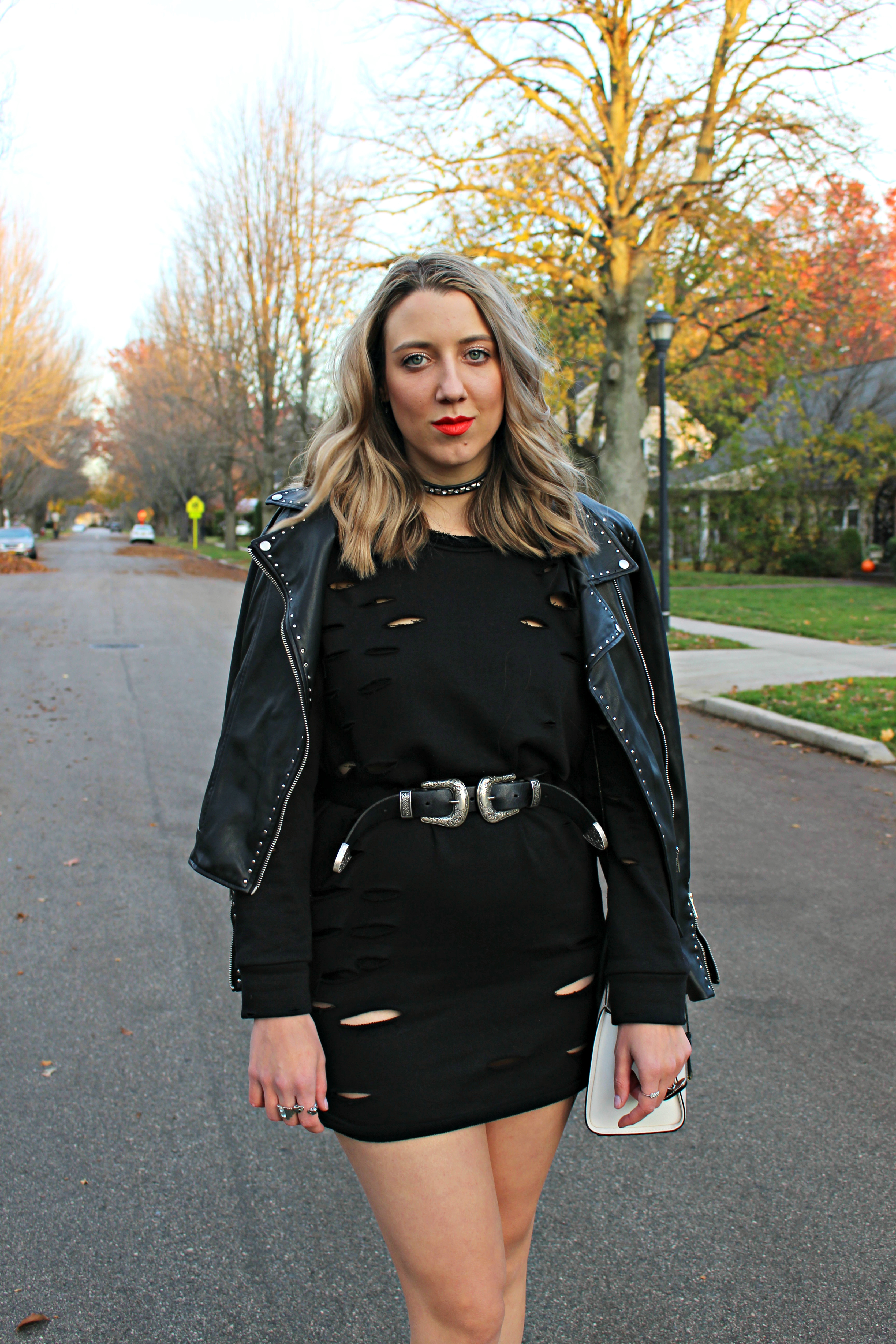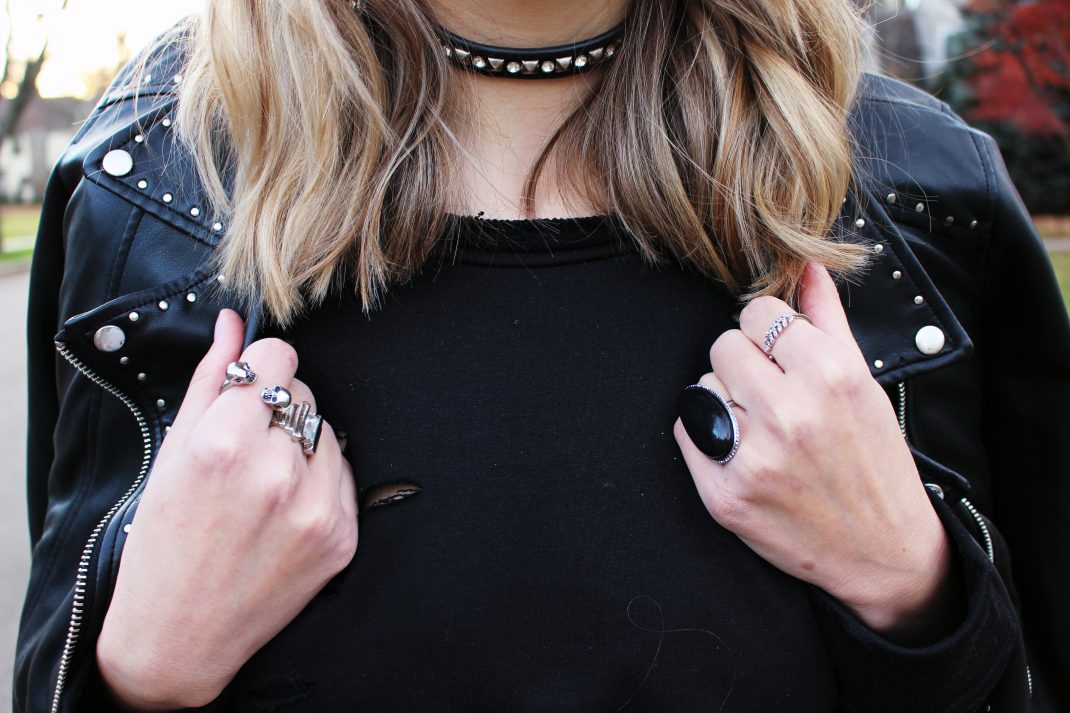 I can never stress enough how important is the art of accessorizing. I've added a choker that is actually a wrap bracelet because I needed something with silver details. I got all creative this time around and I'm so glad I had this particular realization. (Gotta love that 2 in 1.) I've also added miscellaneous silver rings that I have accumulated over the years.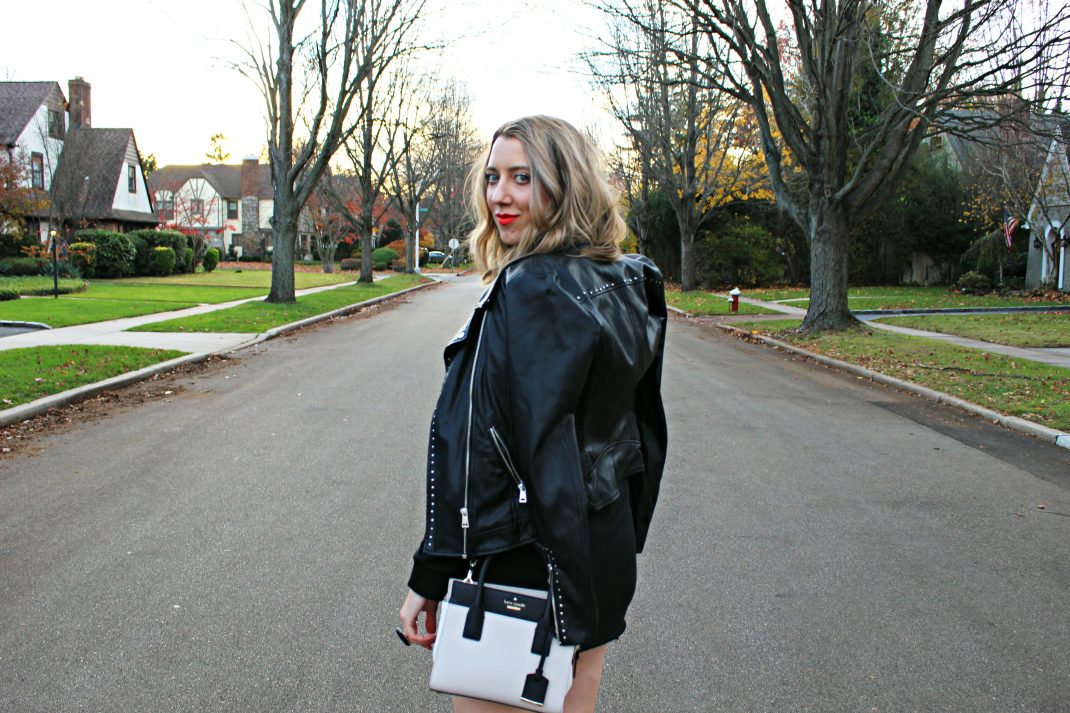 Finally, the look is only complete with my two-tone Kate Spade satchel.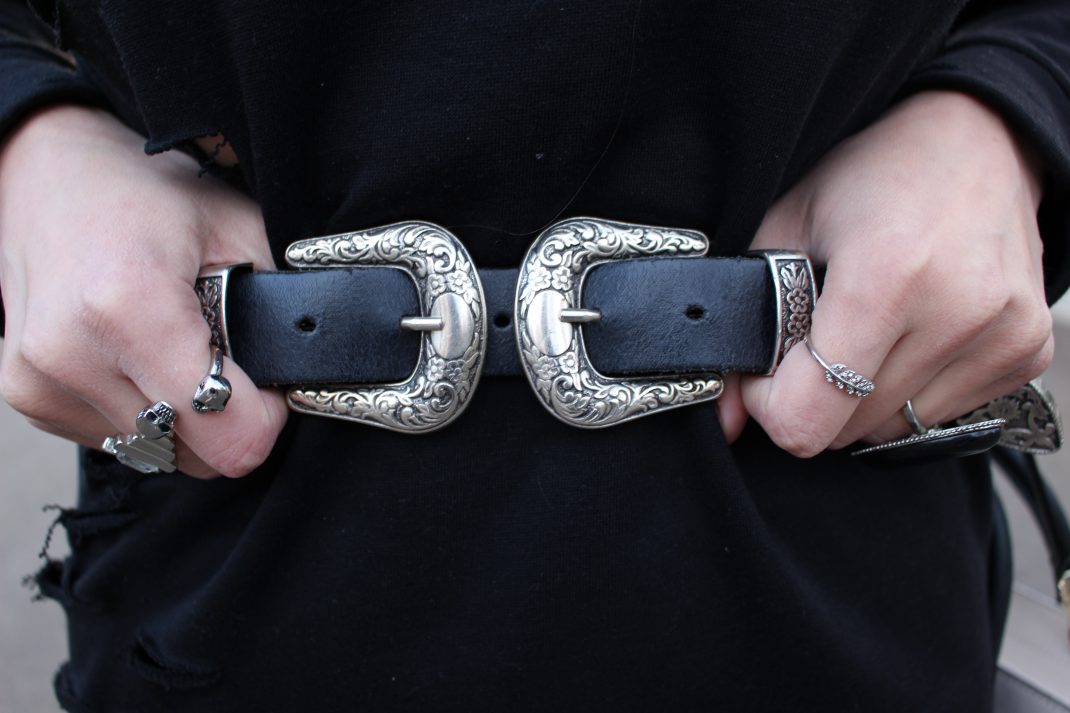 Since, I've decided that I wanted to wear this sweatshirt as a dress, I definitely wanted to add a bit more shape to it. I've accomplished that by accentuating the waist with a double-buckle belt from ASOS.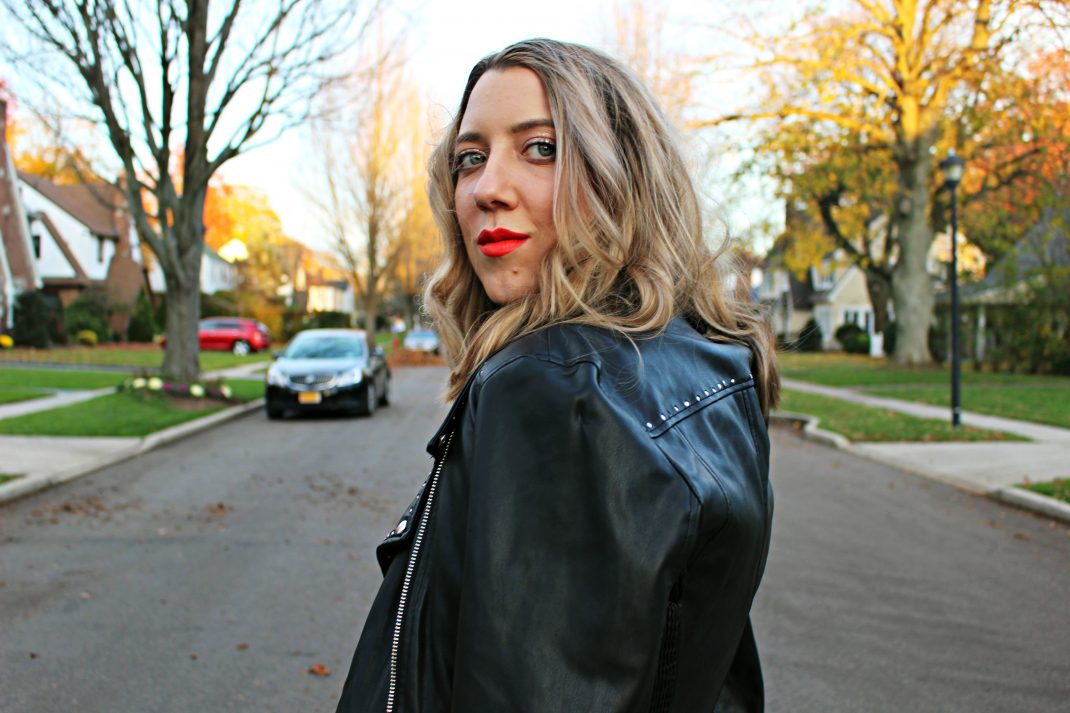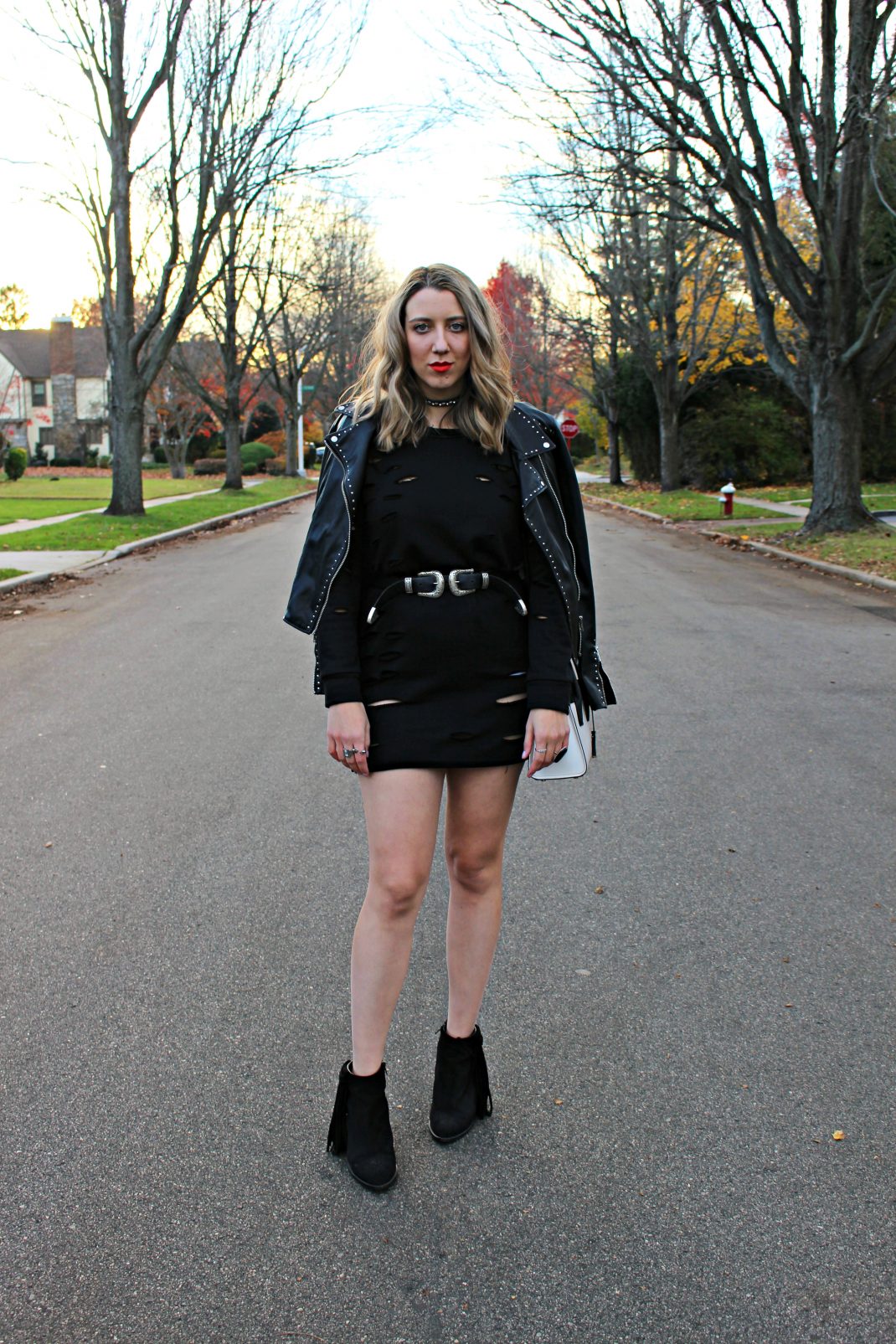 When I'm in the mood to wear it as an oversized sweatshirt, then I tend to pair it with black cotton spandex leggings, my Nike Roshe One sneakers, this jacket and a hat for a sportier look.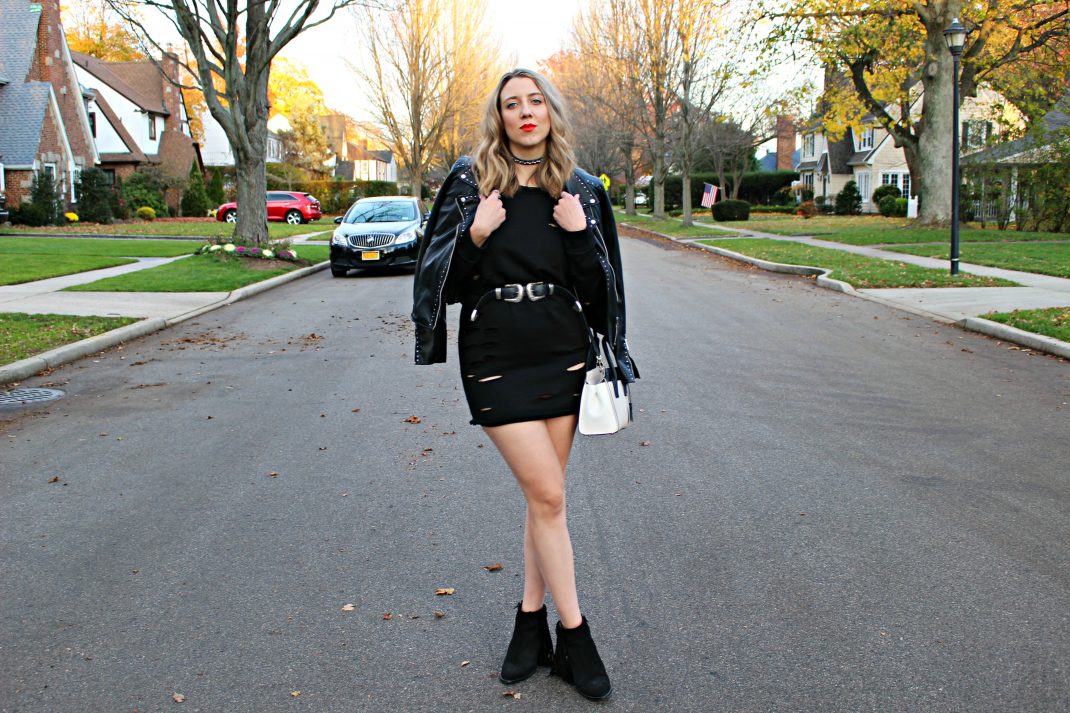 Jacket: Zara / Dress: Mystique / Boots: Zara / Belt: ASOS / Bag: Kate Spade