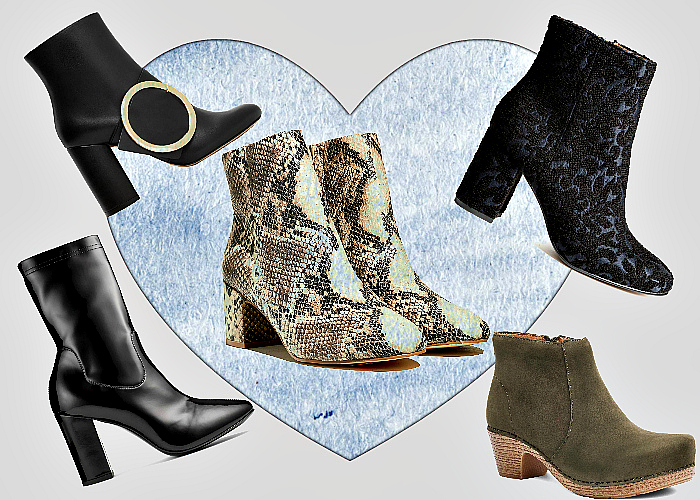 Current Obsession: These Five Pairs of Ankle Boots
These ankle boots are made for walking, but are bound to turn heads as well. Finding a perfect pair of boots seems to be such a struggle – like choosing a major in college, having to face a good job vs. a good paycheck dilemma or being asked to choose between Beyoncé and Rihanna… So hard, am I right?
But fear not – because I got you, girl! The following five pairs of ankle boots have been carefully curated and matched to different personalities so that everyone can find what they're looking for.
Photo courtesy of Kenneth Cole
Kenneth Cole Krystal Patent Leather Boot:
She sits front row at the fashion show, knows all the latest trends and best deals and has that top model nonchalance about her. She is a fashionista and Kenneth Cole Krystal Patent Leather Boot is a perfect choice for her. Fashion industry is obsessed with this style and it is a staple of every model's wardrobe. These pointy toe ankle boots feature a side zipper closure, slouchy patent leather upper, neoprene lining, padded leather insole, leather sole and a 3-inch block heel. Also – you might've seen Kendall Jenner rocking these beauties over and over again. So, that's an added bonus! Cause c'mon – it's KJ. ($495)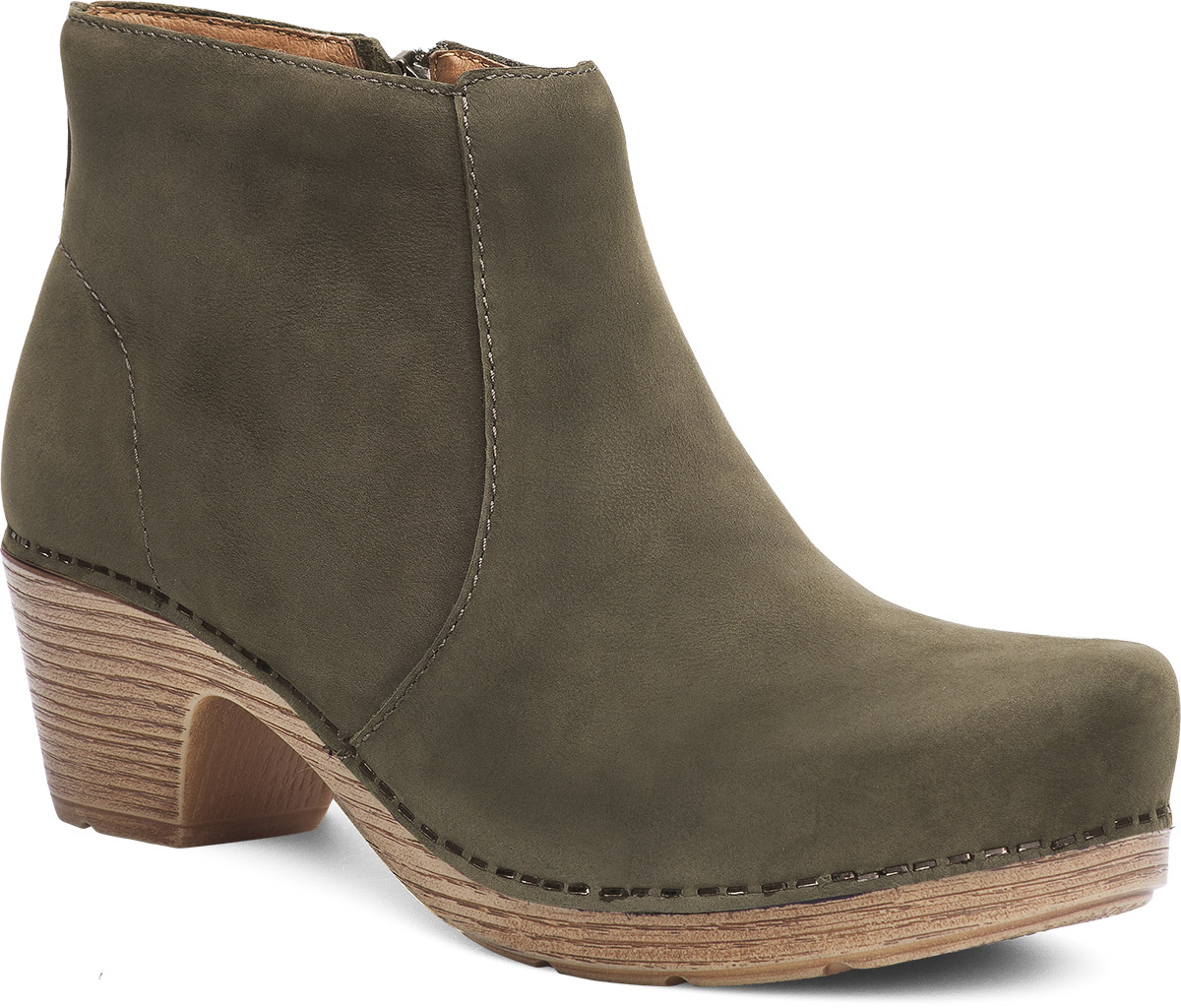 Photo courtesy of  Dansko
Dansko Maria Boots:
She loves to be comfortable; she is a bohemian soul and a free-spirited individual. She is an adventurer and a sporty gal, therefore Dansko Maria Boots are a perfect choice for her. These super comfortable ankle boots feature leather uppers; roomy, softly-rounded toe box; long-wearing, hand-finished PU bottom with frame for exceptional lateral stability and cushioned, leather-wrapped footbed for a soft ride with optimal arch support. Shank provides added support and stability, so that you can go out and explore the world. The world is your oyster my friend. ($170)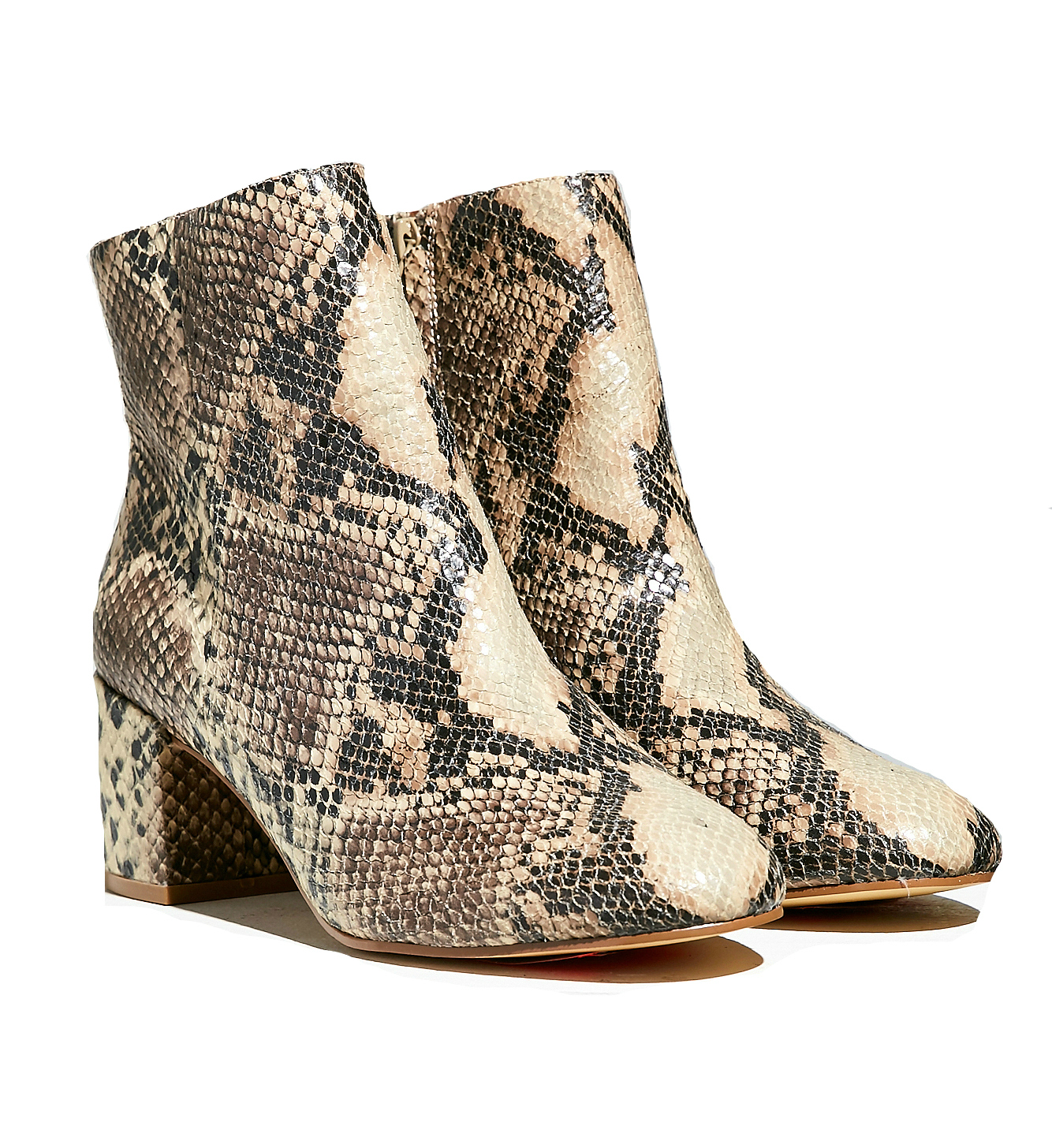 Photo courtesy of  Urban Outfitters
Urban Outfitters Thelma Ankle Boot:
She is a music connoisseur who's always front row at every concert and doesn't mind getting caught in a mosh pit. She is a real wild card and Thelma Ankle Boot is a perfect choice for her. These cool ankle boots are made of vegan leather and feature a faux-snakeskin upper with a round toe and invisible zipper at inner ankle. Complete with a sloping sole and covered block heel with rubber coating for traction, so that you can dance all night long. ($98)
Photo courtesy of H&M
H&M Embroidered Boots:
She always meets her girlfriends for a Sunday brunch, she loves sipping on mimosas and reading in the park. She is a classic lady and H&M Embroidered Boots are a perfect choice for
nnher. These elegant ankle boots feature a side zip, covered heels, satin lining, satin insoles and rubber soles. The heel is 3 1/4 inches high, so that you can go out and seize the day. ($49.99)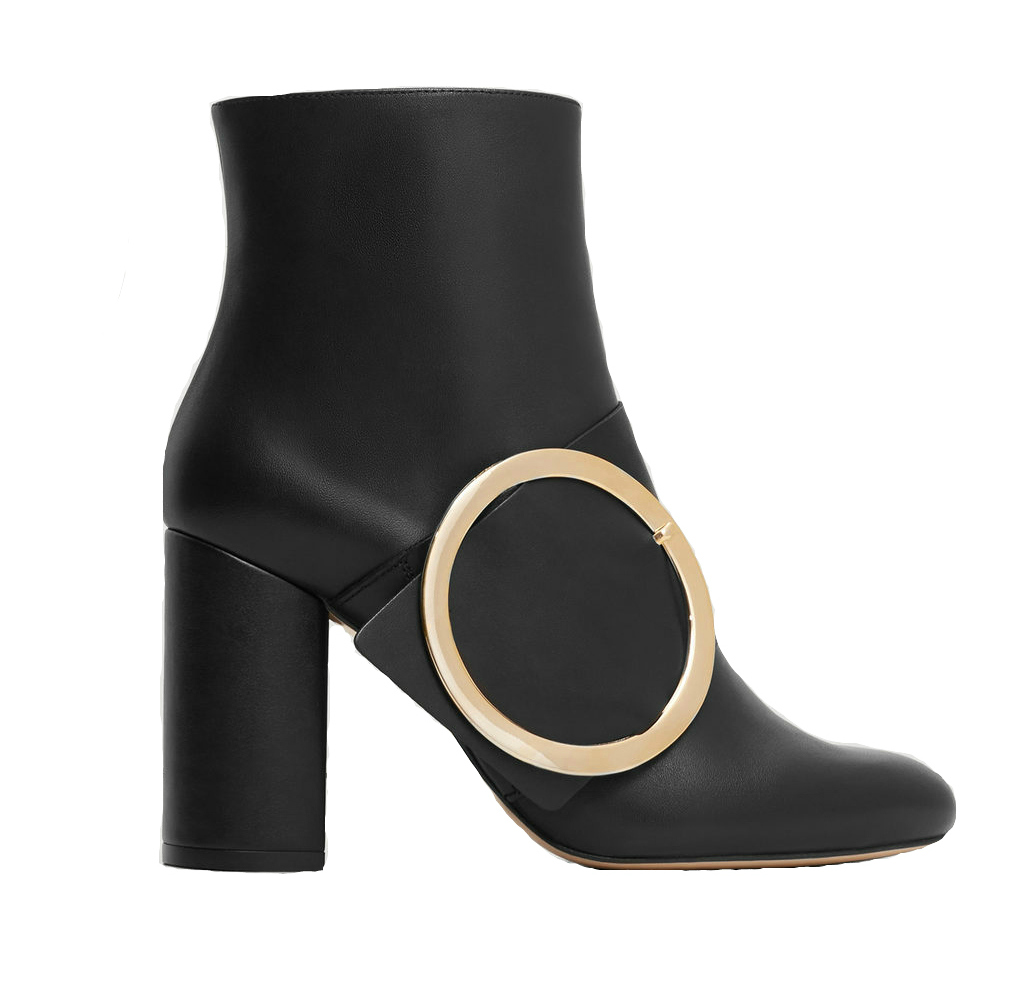 Photo courtesy of Mango
Mango Buckle Ankle Boots:
She is a social media superstar, her Instagram feed is meticulously curated and she can regularly be seen at art galleries. She is a minimalist and Mango Buckle Ankle Boots are a perfect choice for her. These cool ankle boots feature an eye-catching decorative buckle and a side zip closure. They're pretty much a work of art on your feet. ($112.49)