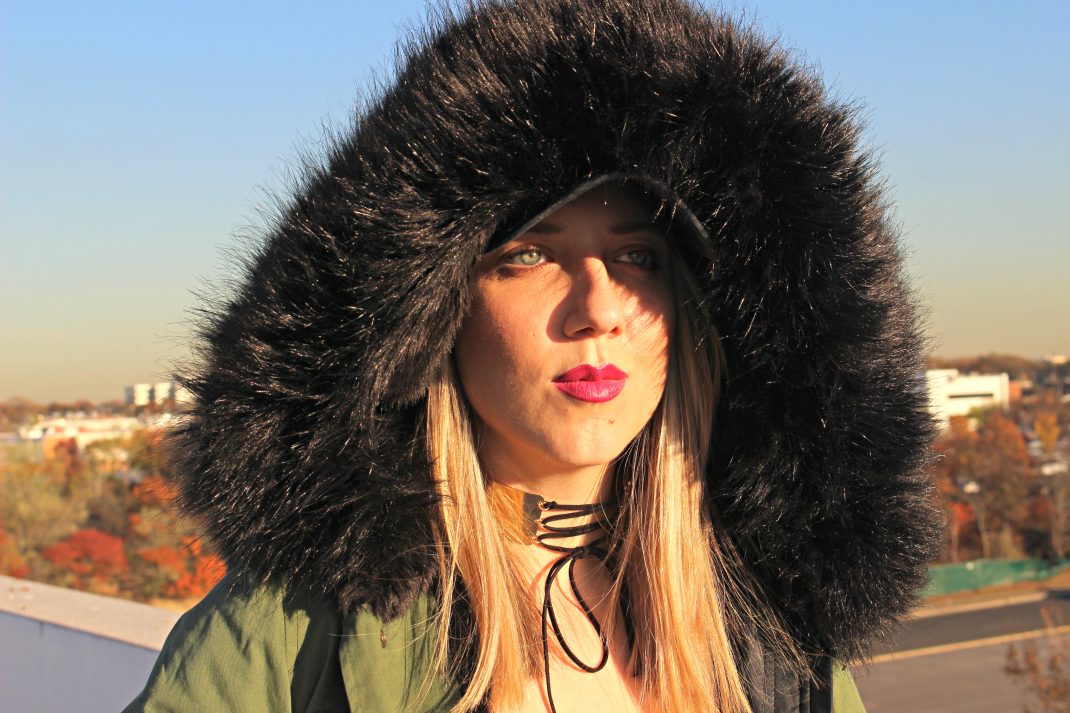 Sporty Look
As you might've noticed, I don't really post that many sporty looks, so I've figured that maybe I should switch it up a little… I don't know… I'm not sure what aligns with my personality better – sporty or romantic? But hey – we can't always live our lives according to the script, now can we? We kind of limit ourselves. I'm not sure what the inspiration was for this particular outfit, but I guess I just woke up and wanted to be comfortable while hanging out in the parking lot – like an angsty teen. (Who I'm definitely not.) And be, you know – super casual. (Which I'm definitely not.) But hey – let's keep an open mind…?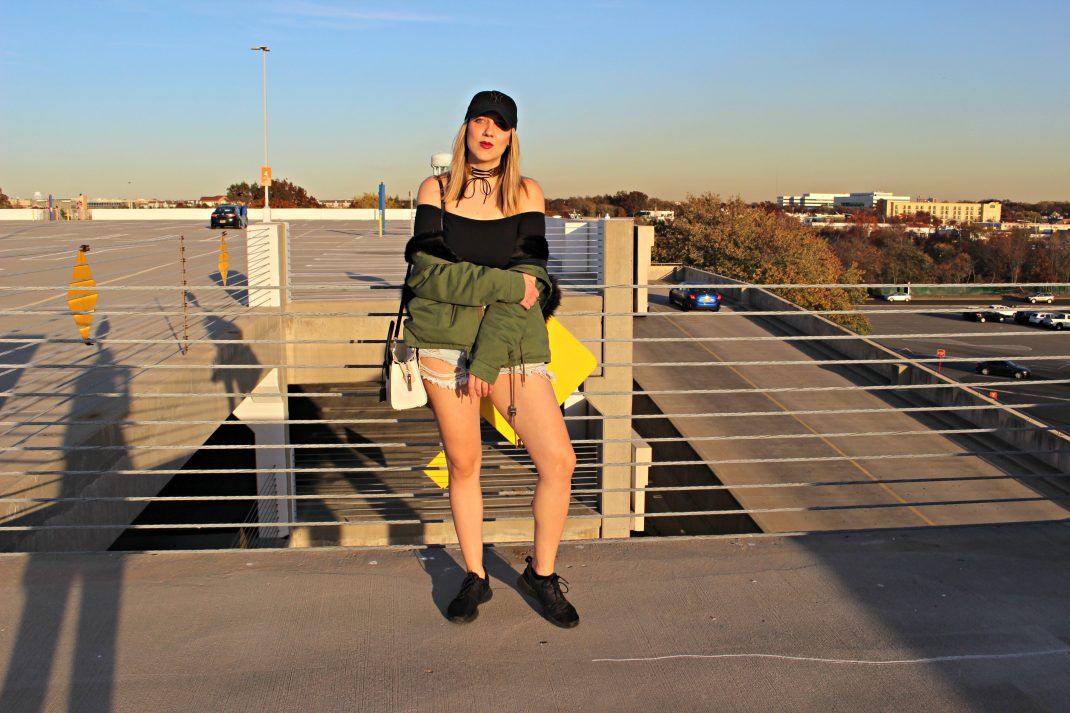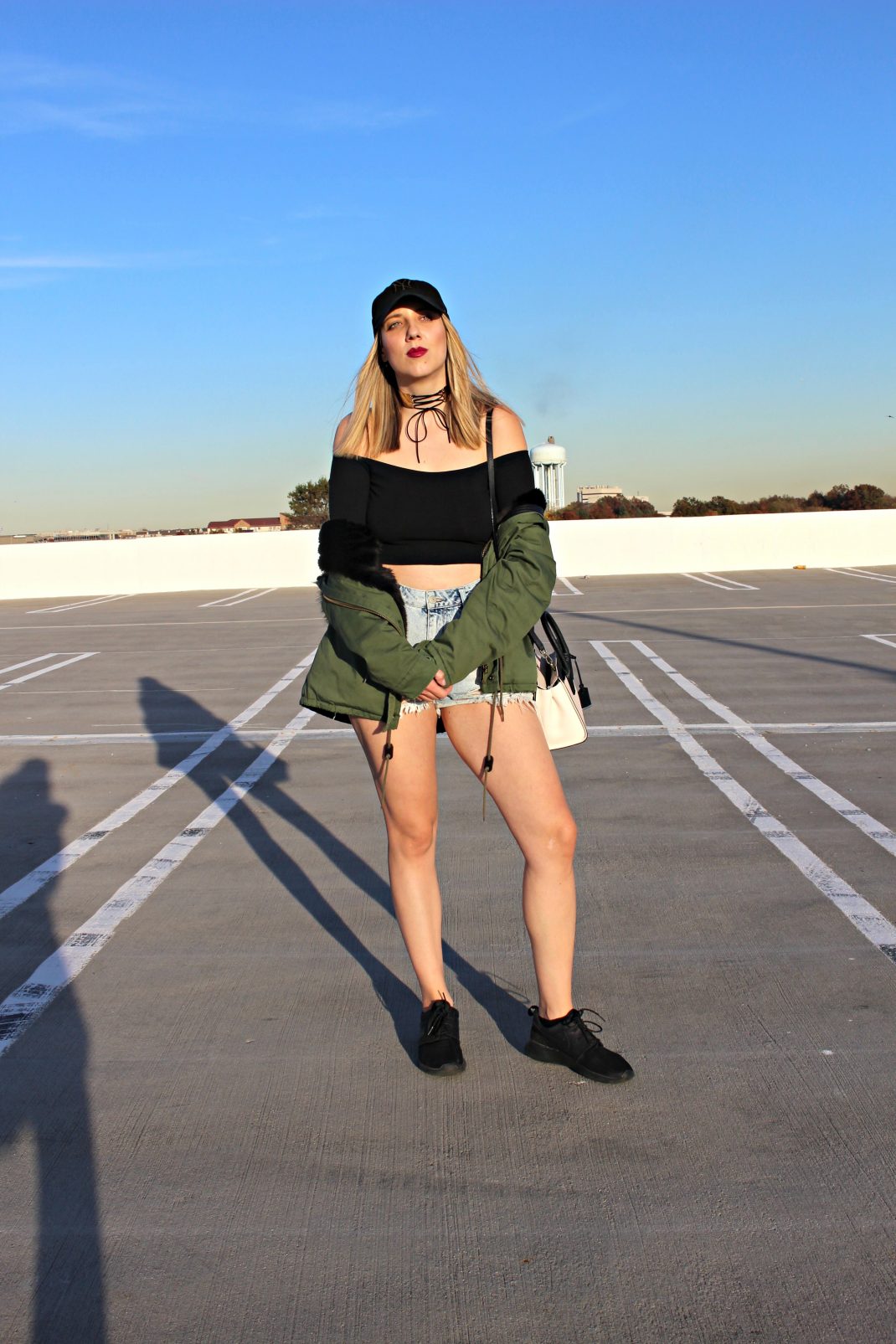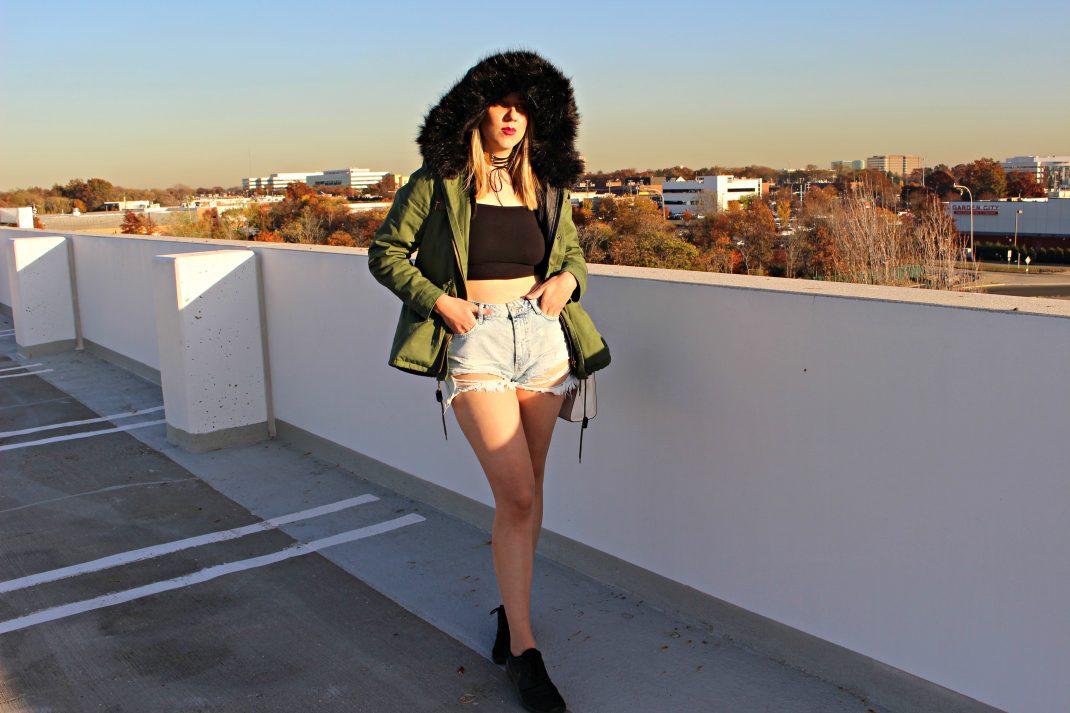 Special cloth alert! This olive green parka from Zara is probably my favorite piece of clothing that I own. I feel like it elevates every outfit and gives it that extra oomph. It's a perfect wardrobe staple that helps you show off your attitude a little bit.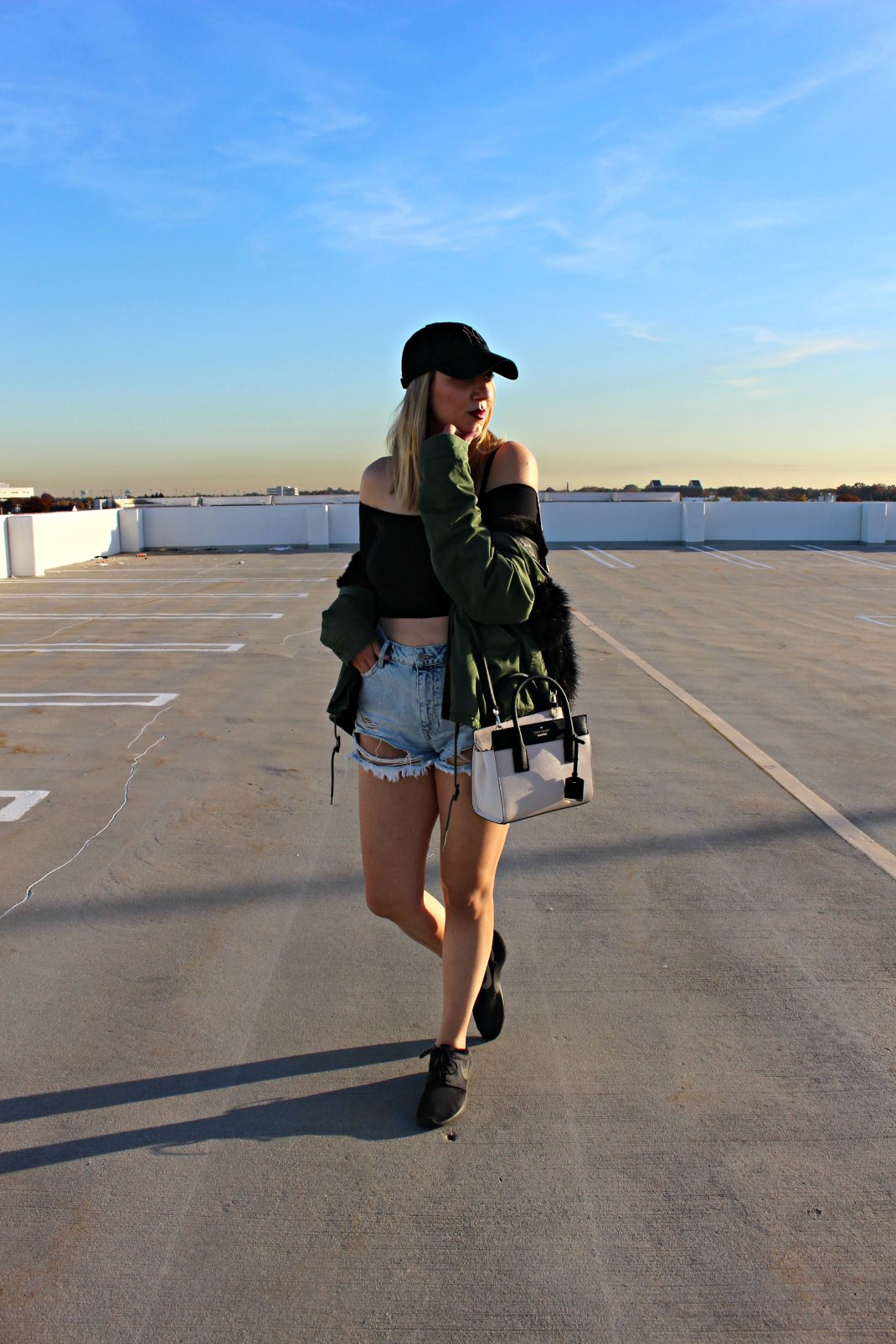 The distressed shorts are from Zara as well. I bought them a size too big and didn't feel like exchanging them, because I was too lazy. Is wearing clothing that doesn't fit you a thing now…? Or have I just failed? The time will tell.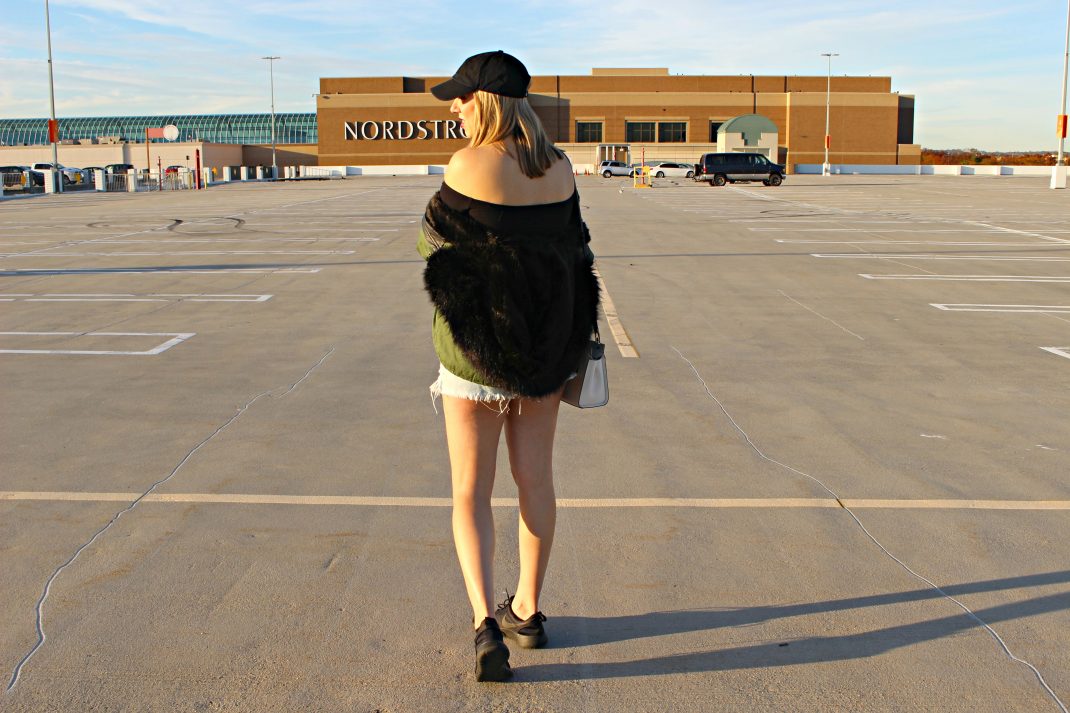 The off-the-shoulder top from American Apparel is such a classic piece that can be worn in so many different ways. I think that off-the-shoulder tops are just a great investment in general.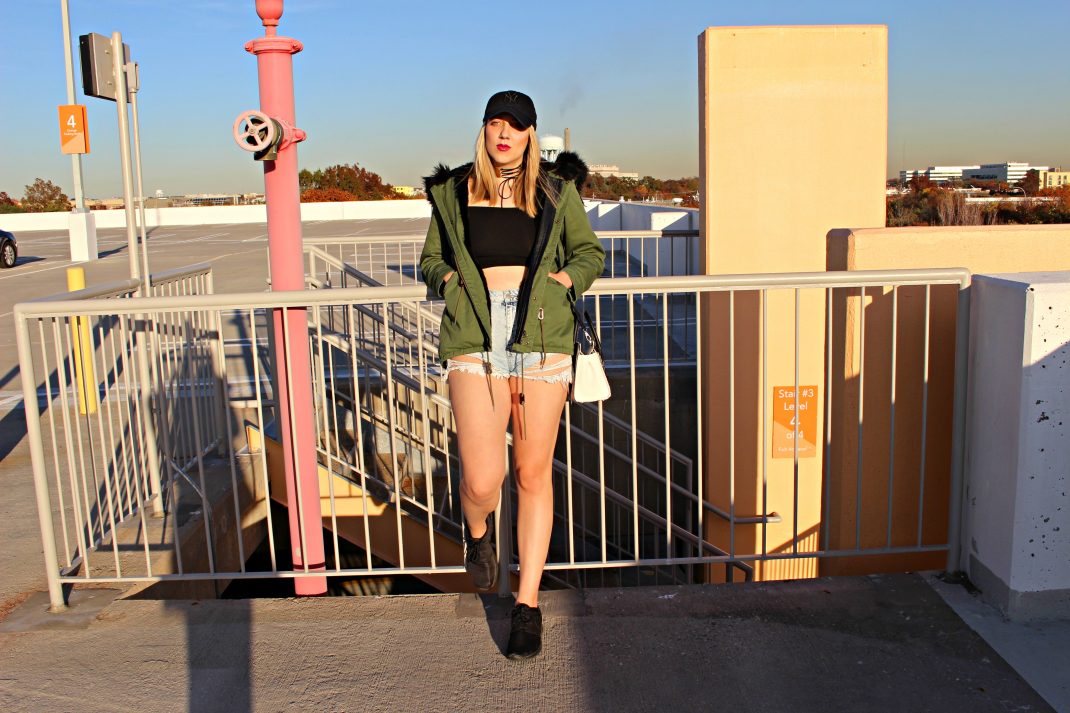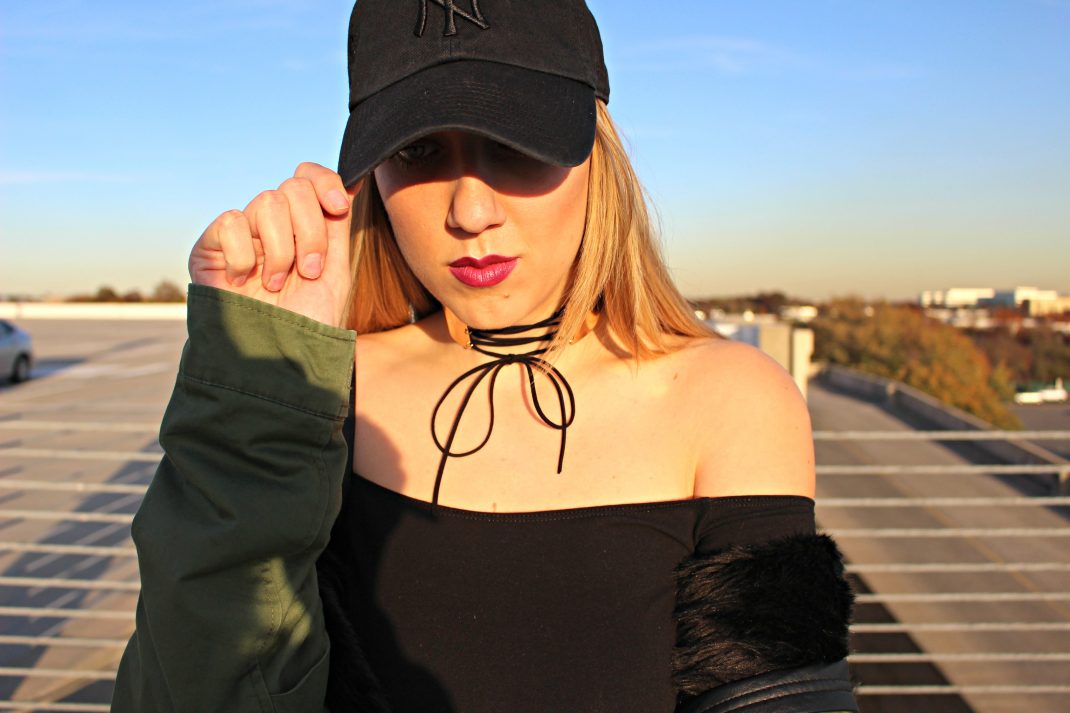 This tie-up choker from Kara is one piece of jewelry that I'm absolutely obsessed with. It can be worn in two ways – if you turn it around, all of a sudden you're wearing a minimalistic gold metal choker.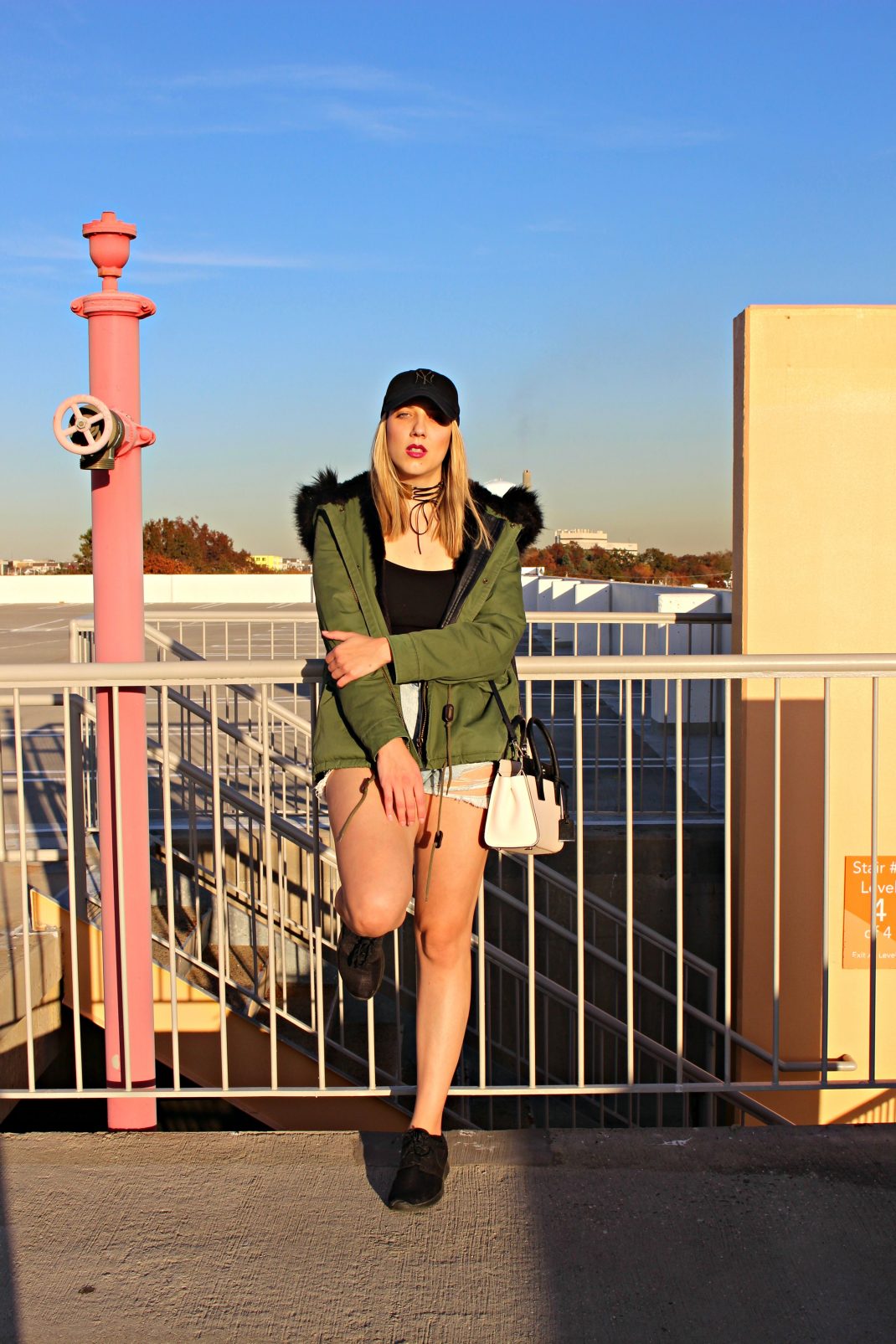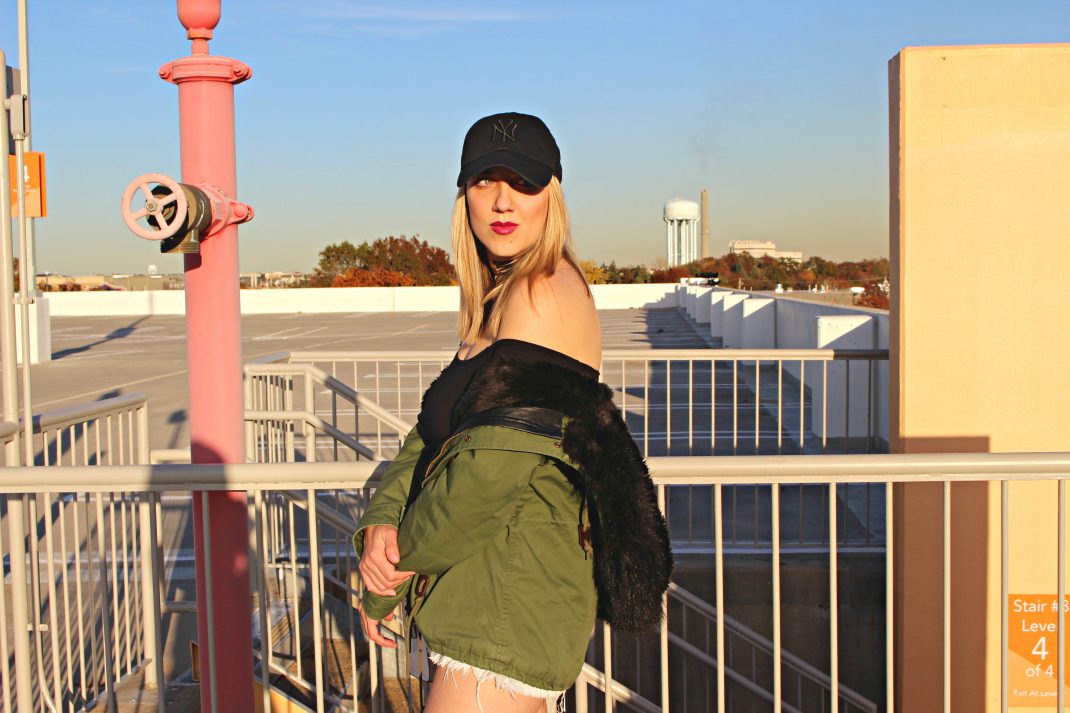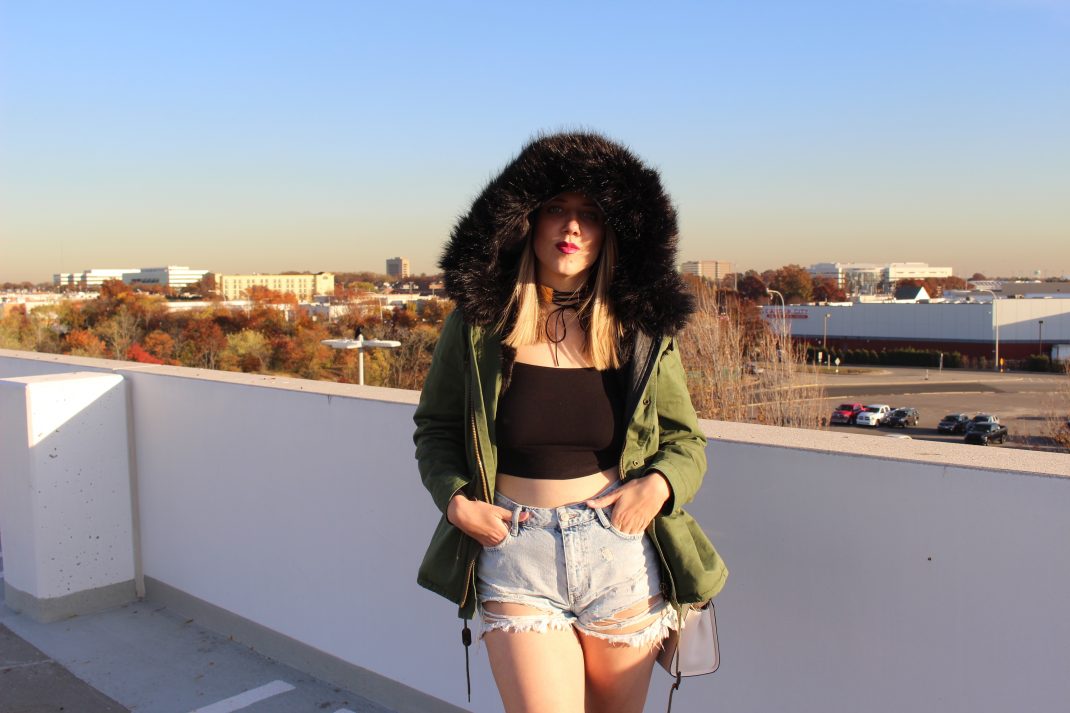 I've decided to complete the look with a pair of Nike Roshe One sneakers and a Kate Spade satchel that you've seen me wearing many times before.

Parka: Zara/Shorts: Zara/Top: American Apparel/Sneakers: Nike/Bag: Kate Spade/Choker: Kara