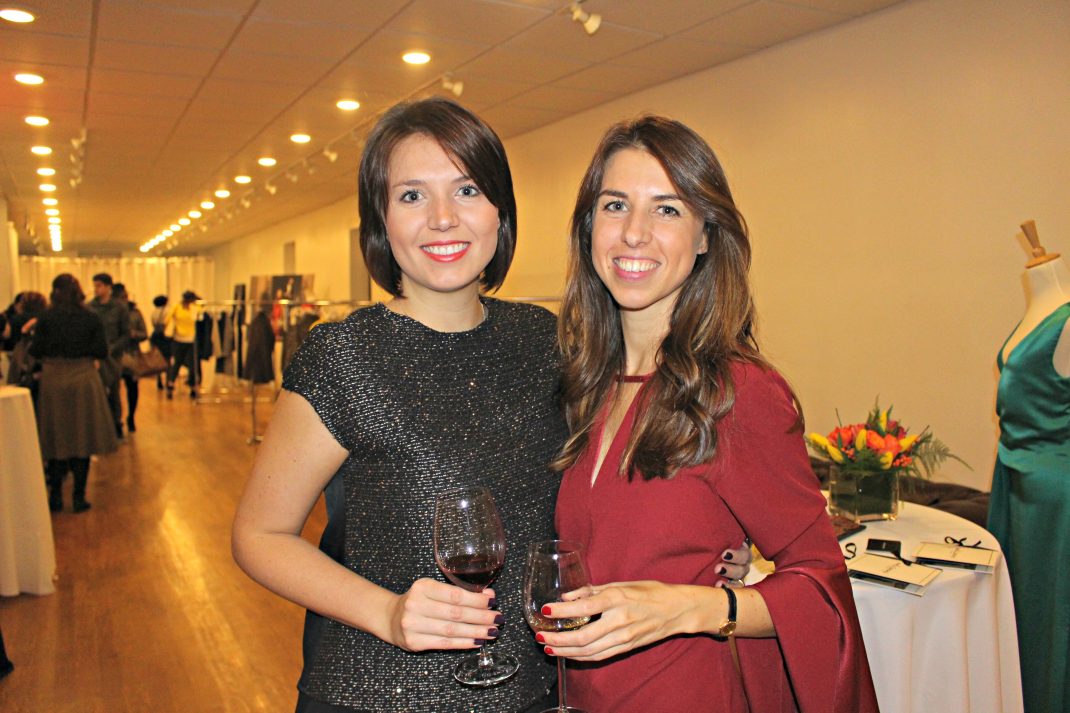 Marta Scarampi Soft Launch Event
Marta Scarampi; left and Lucia Scarampi; right
My sister Ana and I, had an opportunity to get a sneak peek of Marta Scarampi ready-to-wear collection, expected to launch in January 2017. The collection offers a wide variety of very classic and timeless pieces that are made from best Italian fabrics, impeccably tailored, very versatile and highly customizable.
About Marta Scarampi brand:
Marta Scarampi is a company founded by the sister duo – the designer Marta Scarampi and her sister Lucia Scarampi, who handles the marketing aspect of the business. Upon her graduation from FIT, Marta returned to Italy, where she joined forces with her sister Lucia, to open Marta Scarampi in May of 2012, debuting her production atelier in December 2012. By mid-2013, the clients were clamoring for a ready-to-wear line and Marta got to work. Her RTW collection set to launch in January 2017, will feature limited-edition garments in five occasion-oriented collections and will be available for purchase on www.martascarampi.com.
Lucia Scarampi, left her mark on the industry by working for renowned institutions like Pomellato, Damiani, Prada and McCannEricsson. By combining her passion for fashion and marketing, she founded Marta Scarampi alongside her sister, Marta. Lucia headed to New York City, where she used her profound knowledge of the fashion industry, coupled with her multi-lingual skills and business prowess to give the company a competitive edge in the global marketplace.
I managed to steal a few minutes of Marta's time to ask her a few questions about the collection.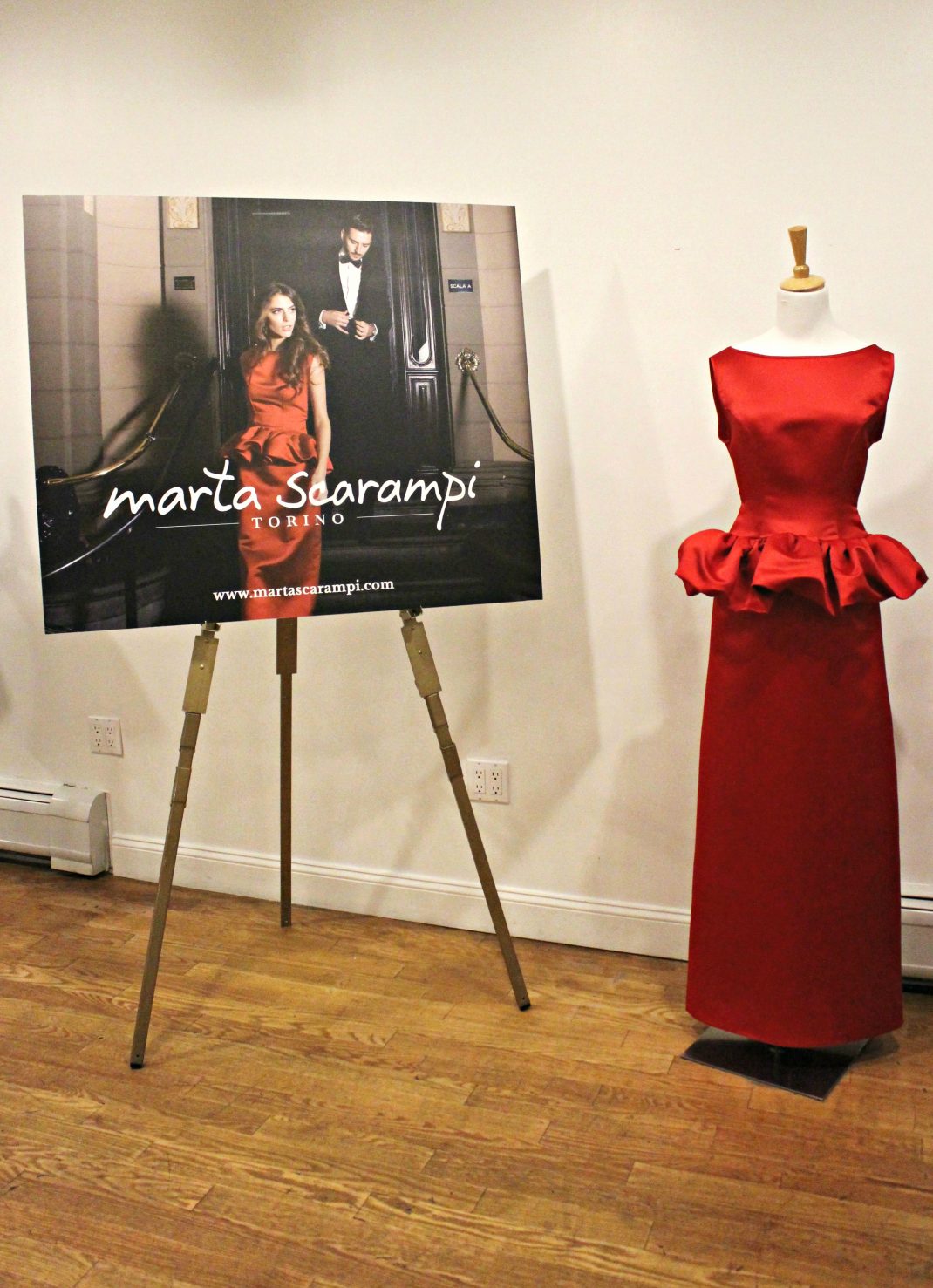 About the collection:
"This is my Fall/Winter Collection divided by occasion: weekend, cocktail, party, etc. Fabrics inspire me, I buy those first and then create my silhouettes. "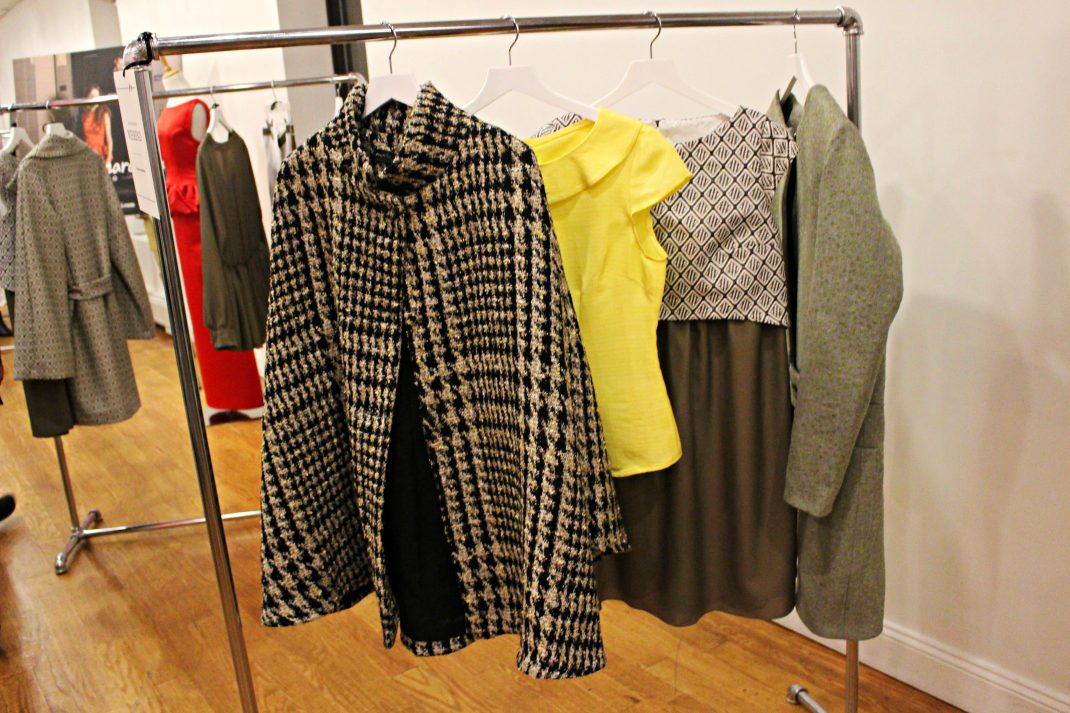 On her FIT experience:
"It was amazing! It is the reason why I'm here today, absolutely. Back home in Torino – that's where I'm from and where my atelier is; I have my own production, so I actually follow each step. From the design, to the patterns, to the production itself of the whole collection. That's something I'm able to do just because of FIT. "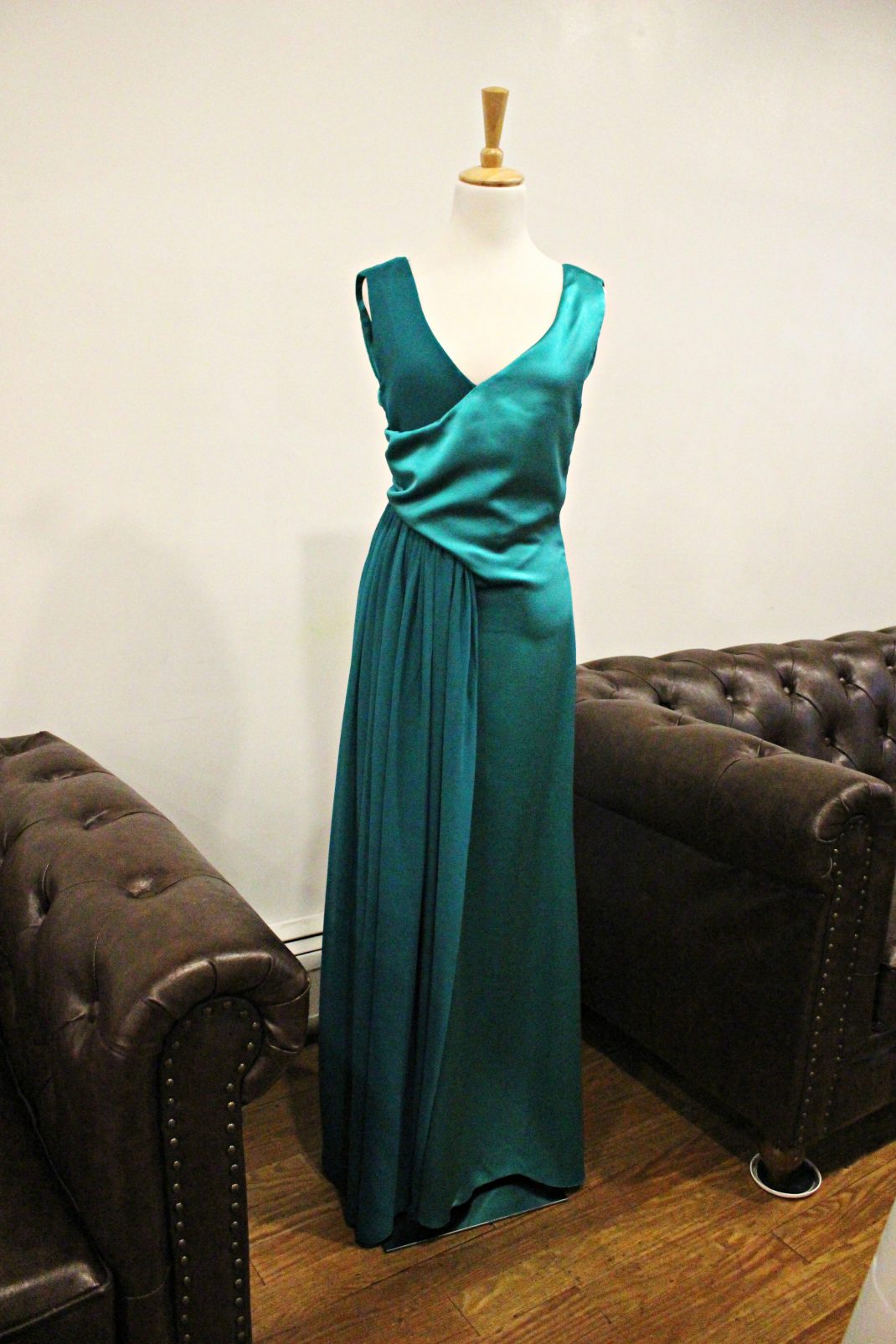 On Marta Scarampi woman:
"Oh, wow! All women! (laughs) I design based on the feedback I receive from my clients. I feel like comfort comes first. My collection can be personalized. I give the option (within a framework) of having the length of the dresses vary, the neckline, the sleeves, they can change fabrics… It's the woman who doesn't want to adapt to a dress anymore, it's the dress that adapts to her."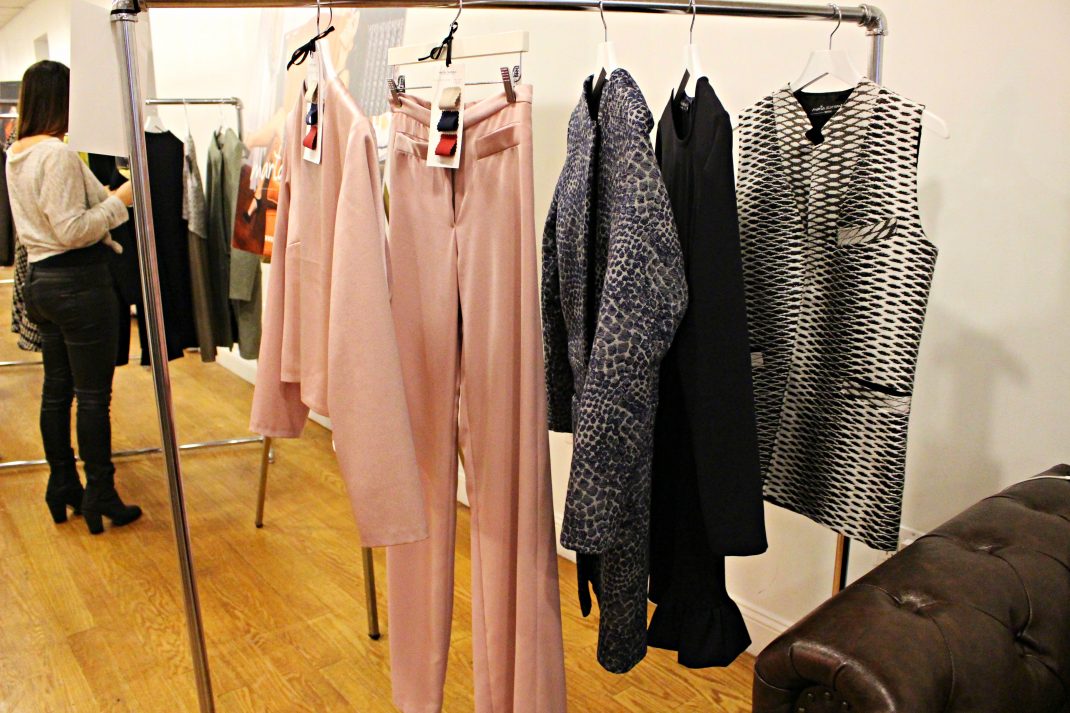 From a stylistic viewpoint:
"I think the style is very inspired by my Italian roots. The soft lines and everything… But from the feedback I've received from my clients – they say that my dresses look very versatile. You can dress them up, dress them down, wear them day to night and I'm very pleased. The woman can mix and match anything from the brand with anything else, but there's got to be a piece that they'll always want to wear."
nnnHere's a little video of the event: