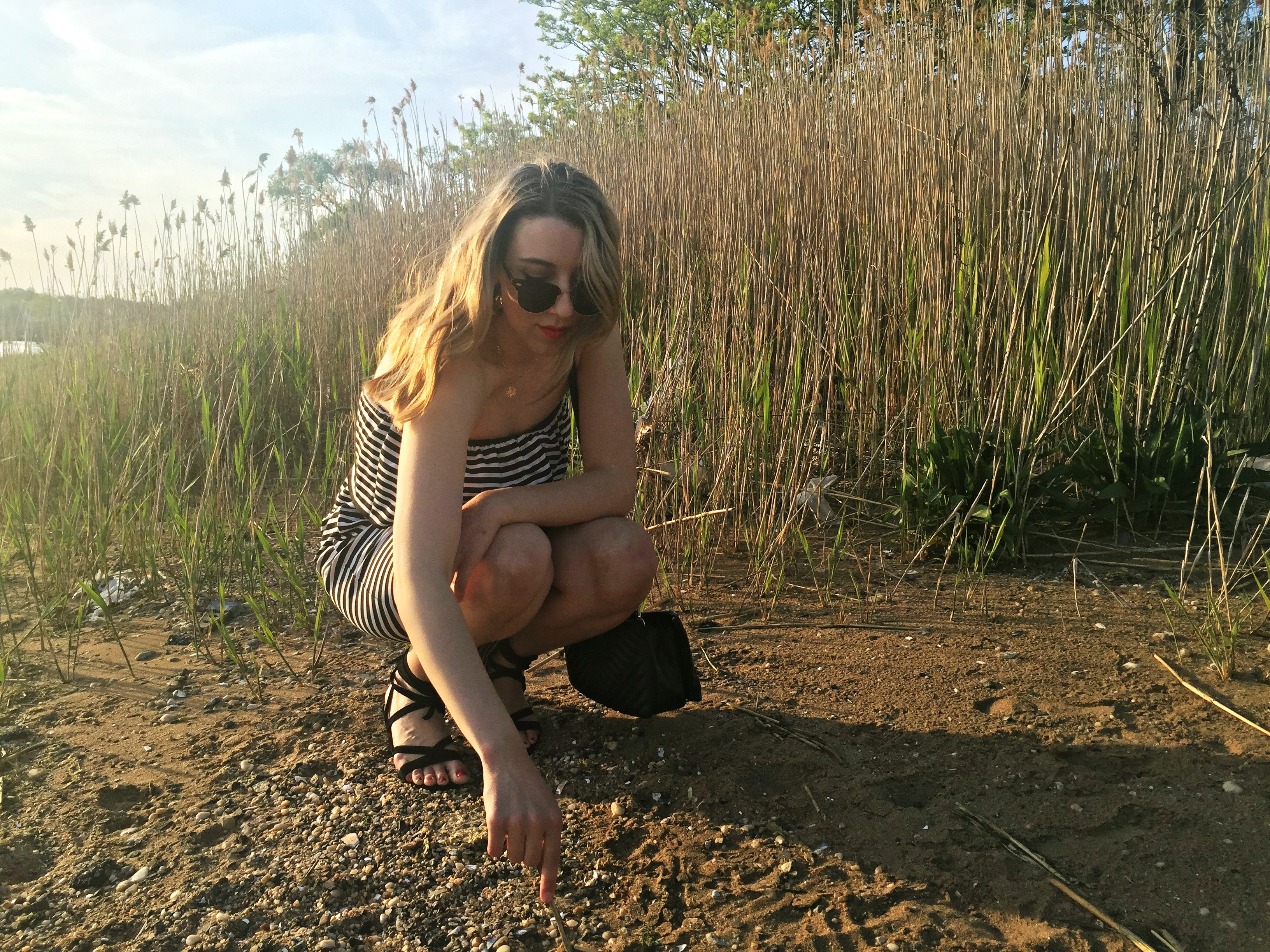 Down by the Water…
Hello fellow Stylegazers! Our long lost friend SUN has finally decided to grace us with its presence, giving me an excuse to chill at one of Port Washington's parks. There's nothing I find as relaxing as just being "down by the water." The sun and wind in your hair, the sound of the waves crashing against the rocks (or as they embrace the shore), seagulls making circles in the sky and ducks, geese and swans disrupting the water, make a man believe that amidst all of the madness there is still some beauty left in this world. Being constantly in your head is a wonderful thing, but living outside of it even for a lingering moment is absolutely crucial to your existence.
Moving on to the outfit… You might wonder – what came first? The outfit or the "backdrop" for it? The truth is – I've had stripes on my mind all along, since I happen to be in a very vacationey mood right now and the idea for the place to shoot just came naturally (no pun intended). Stripes, seas and oceans have a long history. I've decided to accessorize the look with large golden hoops and simple black bag and sandals.
That would be all for now… Stay golden my friends!
Zdravo dragi Stylegazer-i! Iskoristila sam to što se naš davno izgubljen prijatelj SUNCE odlučio da nas napokon udostoji njegovim prisustvom da prošetam jednim od Port Washington-ovih parkova. Ne postoji ništa što je vise opuštajuće od šetnje "pored vode." Sunce i vjetar u kosi, zvuk koji talase prave nakon što udare o stijene (ili zagrle obalu), galebovi koji prave krugove na nebu i patke, guske i labudovi koji uzburkavaju površinu vode, čine da čovjek pomisli da usred svog ludila i dalje preostaje nešto ljepote u ovom svijetu. Biti stalno u svojim mislima i svojoj glavi je divna stvar, ali živjeti van nje makar i na trenutak je absolutno neophodno za naše postojanje. Što se tiče outfita… Možda se pitate – šta je došlo prvo? Outift ili "pozadina" za njega? Istina je zapravo da sam imala pruge na umu svo vrijeme, čisto zbog tog što sam trenutno u nekom "ferije" raspoloženju, tako da je ideja za mijesto za slikavanje došla prirodno (igra riječima je slučajna). Pruge, mora i okeani imaju dugu istoriju. Odlučila sam da upotpunim outfit velikim zlatnim alkama i jednostavnom crnom torbom i cipelama.
To bi bilo sve za sada… Ostanite vjerodostojni sebi prijatelji!
XOXO,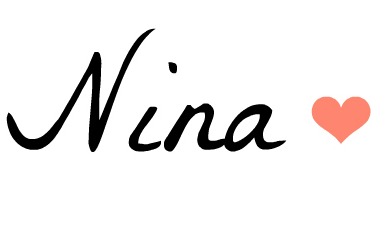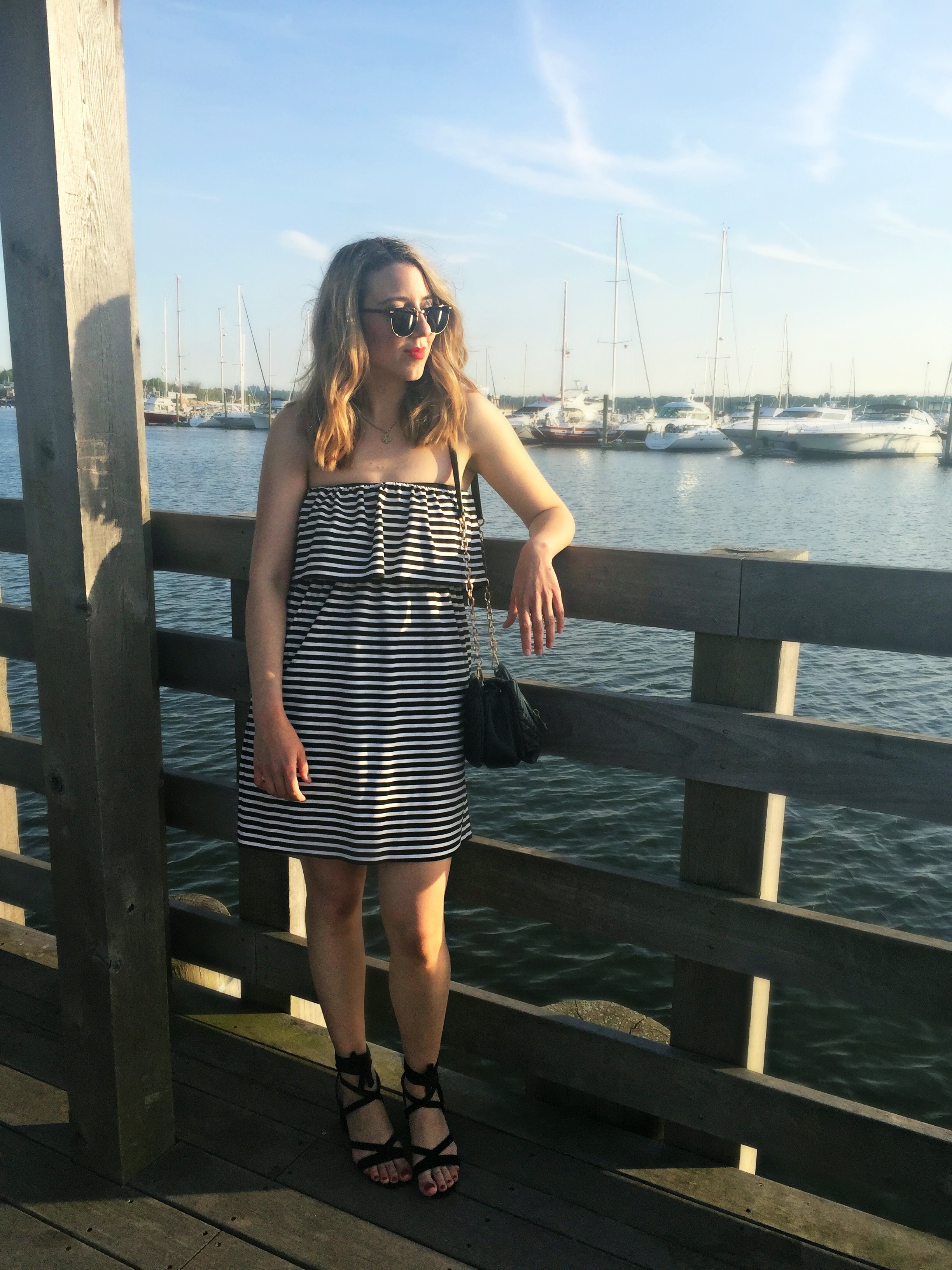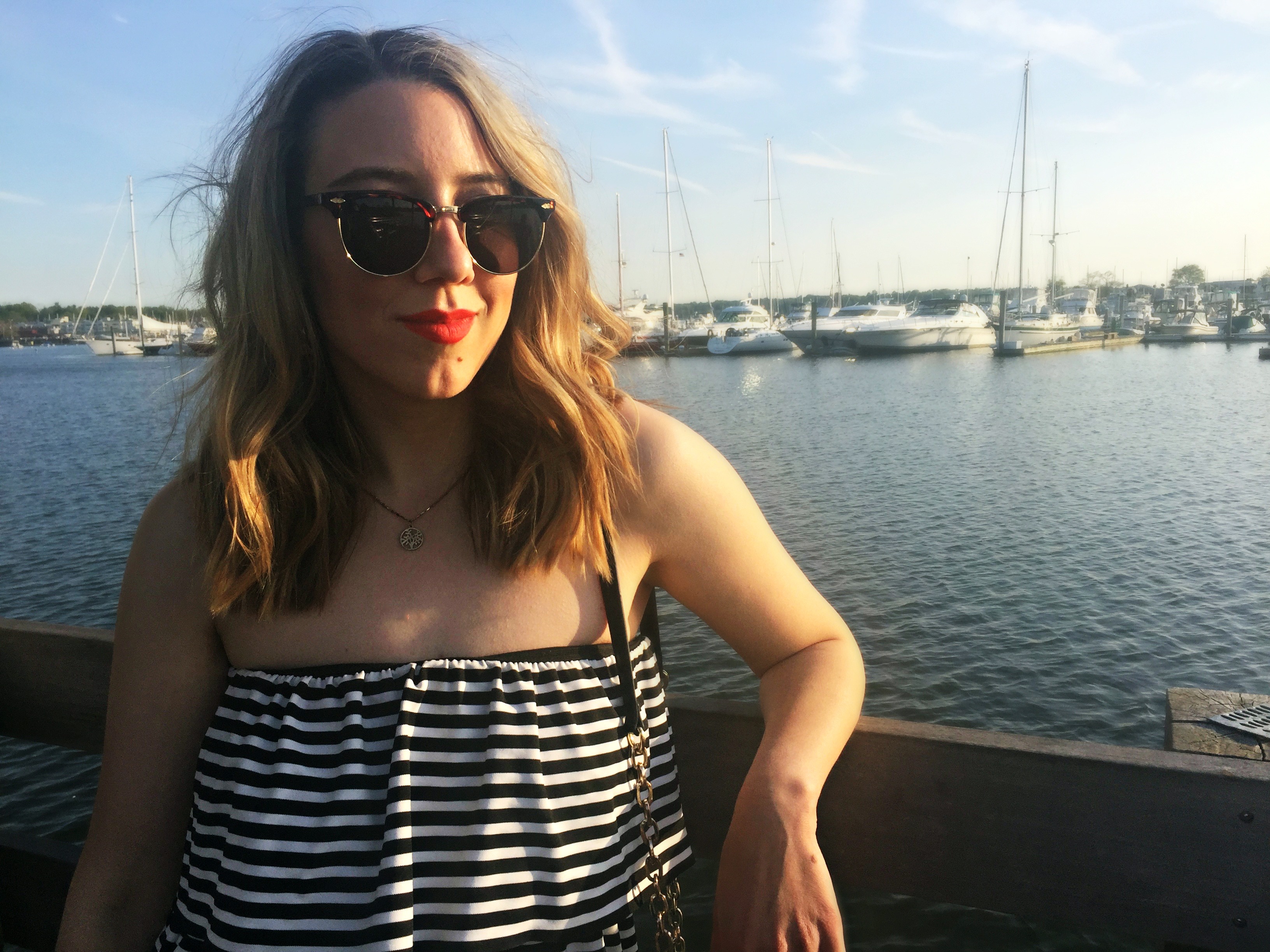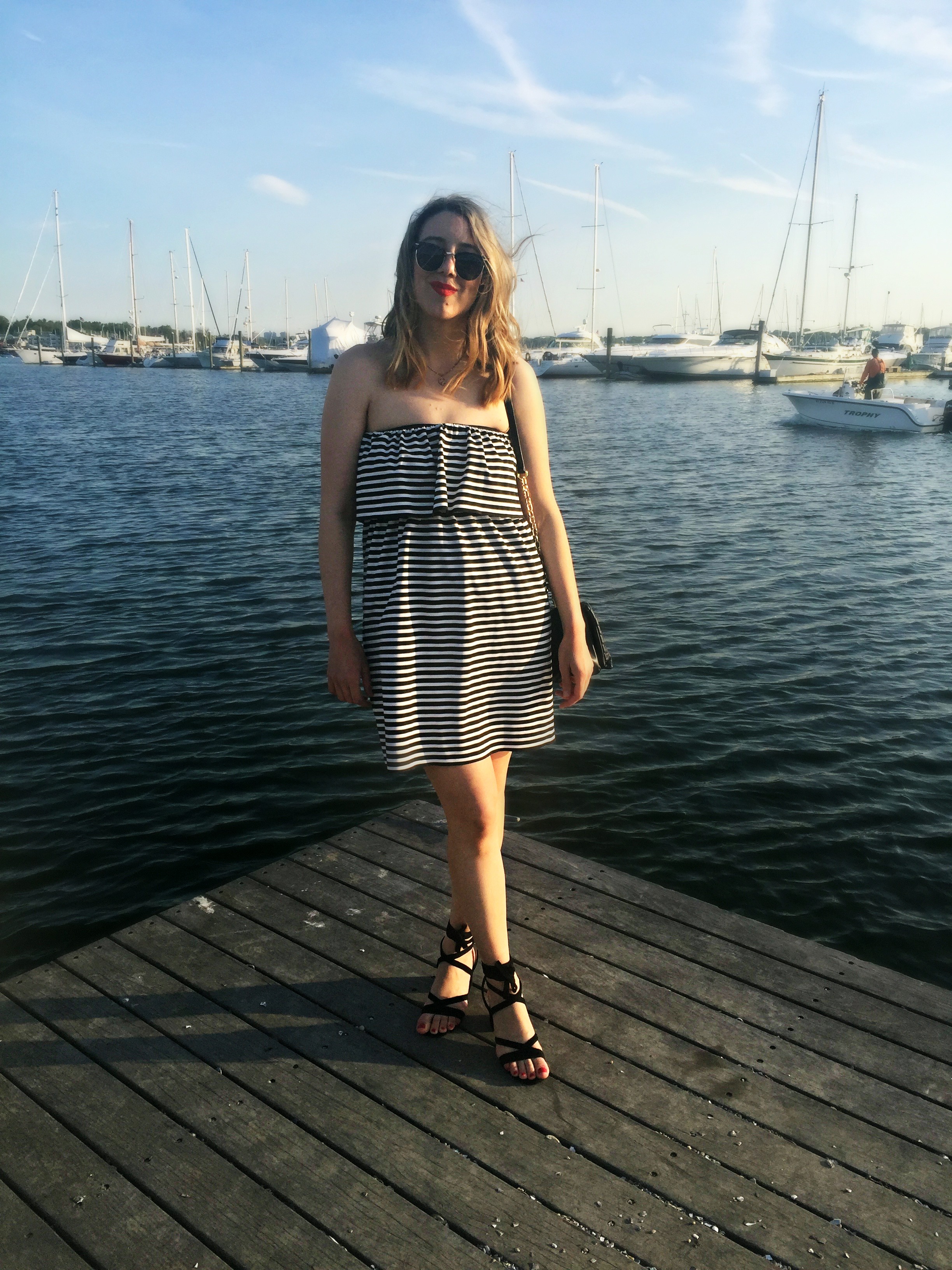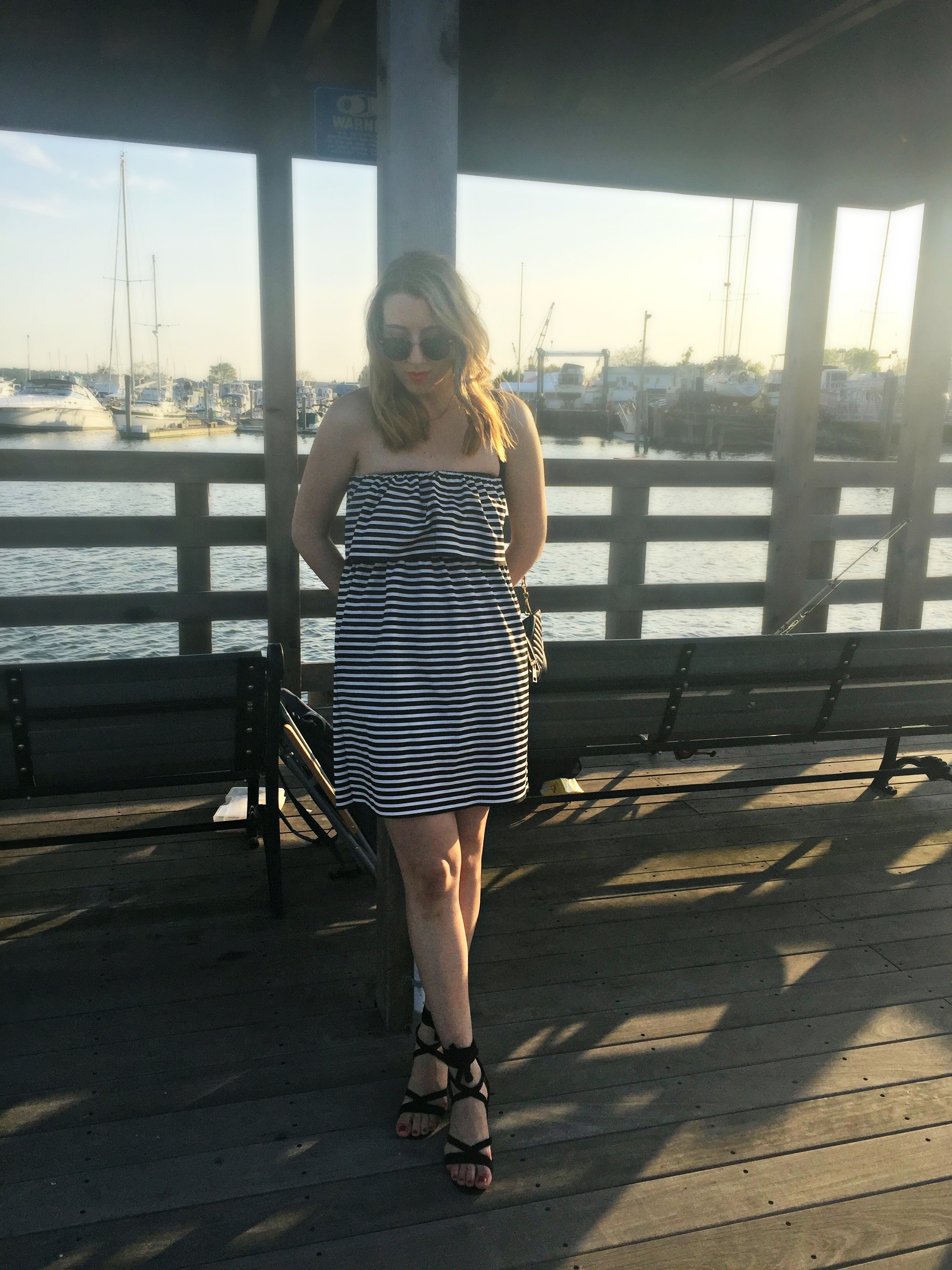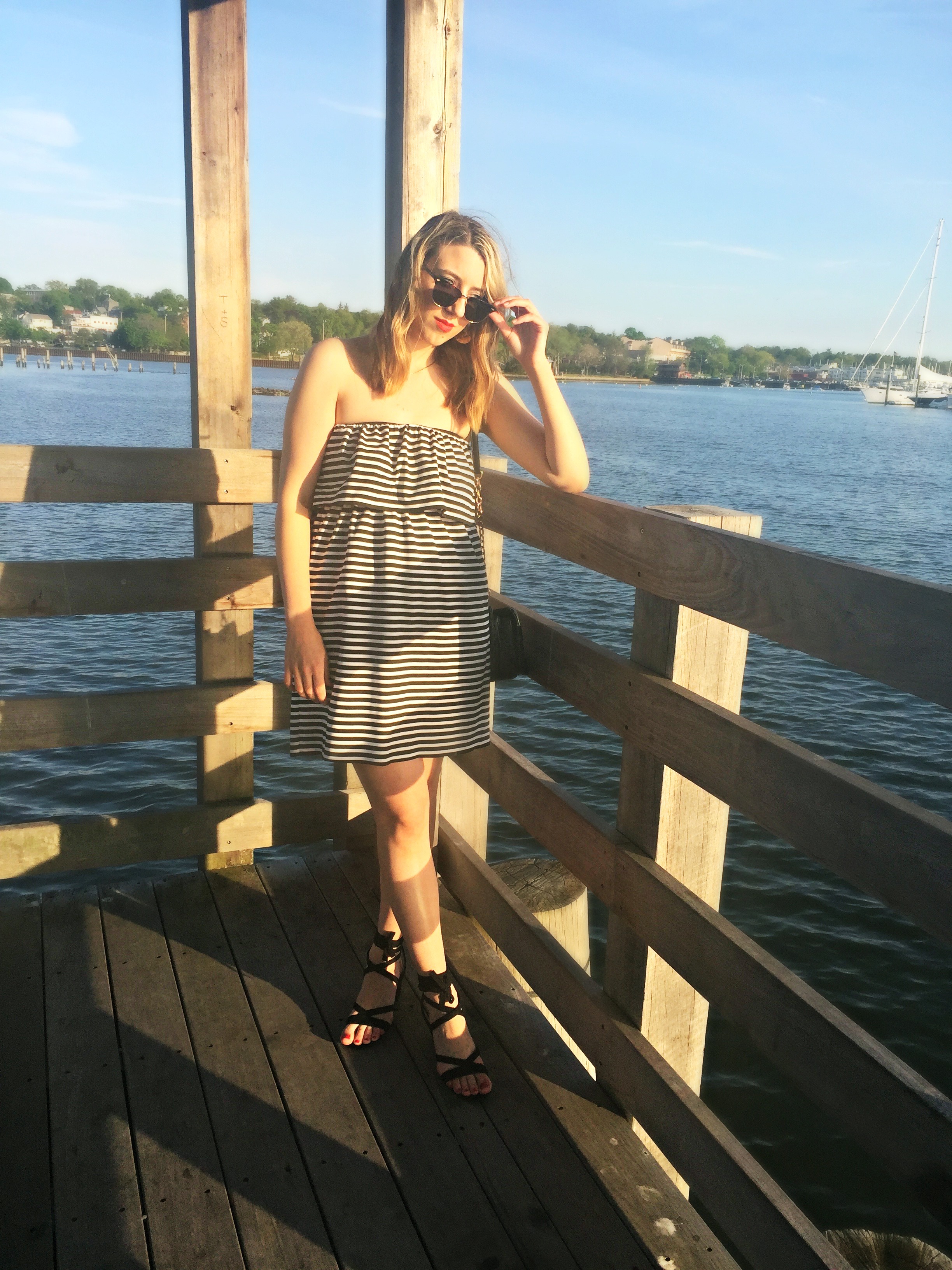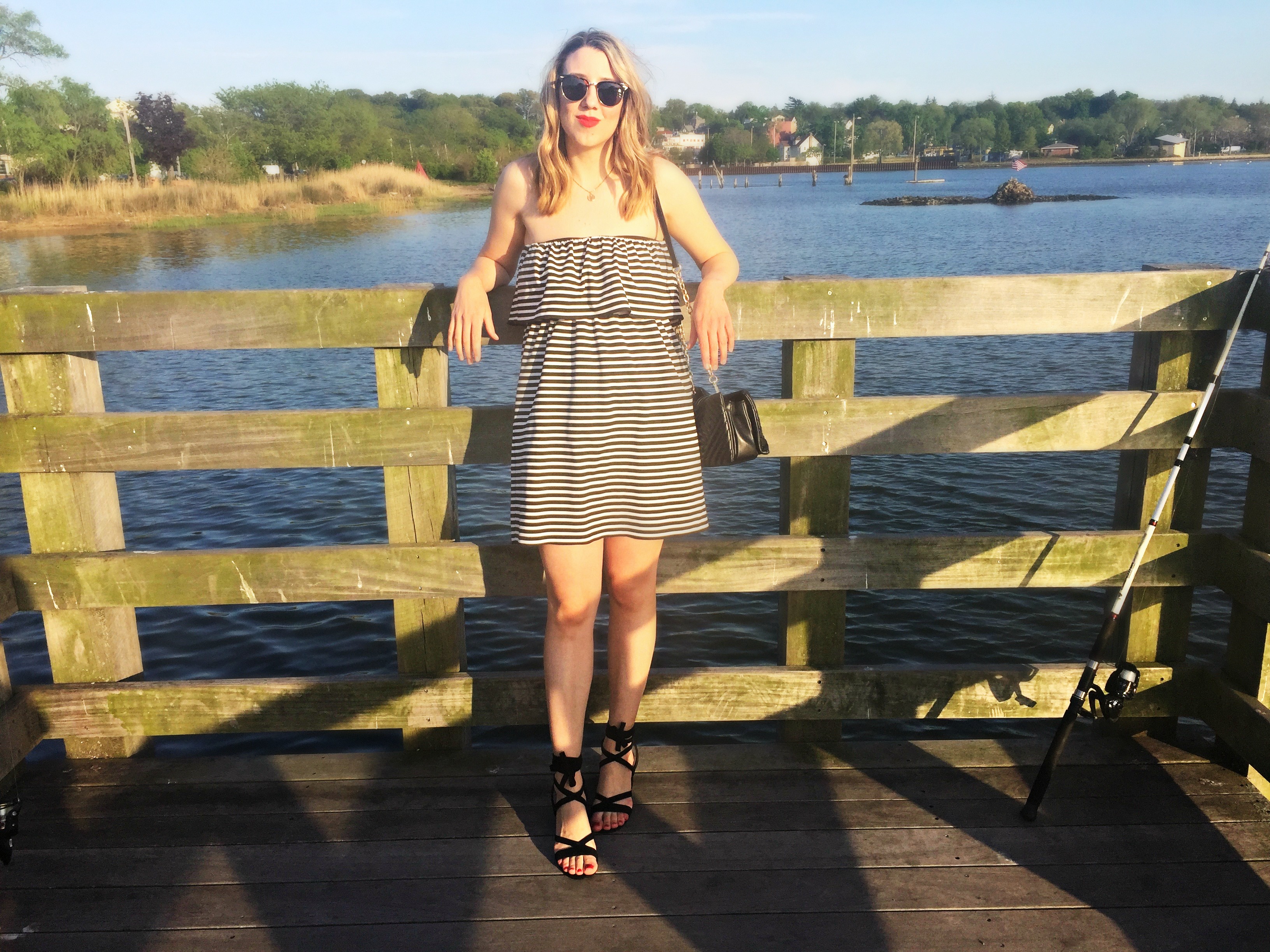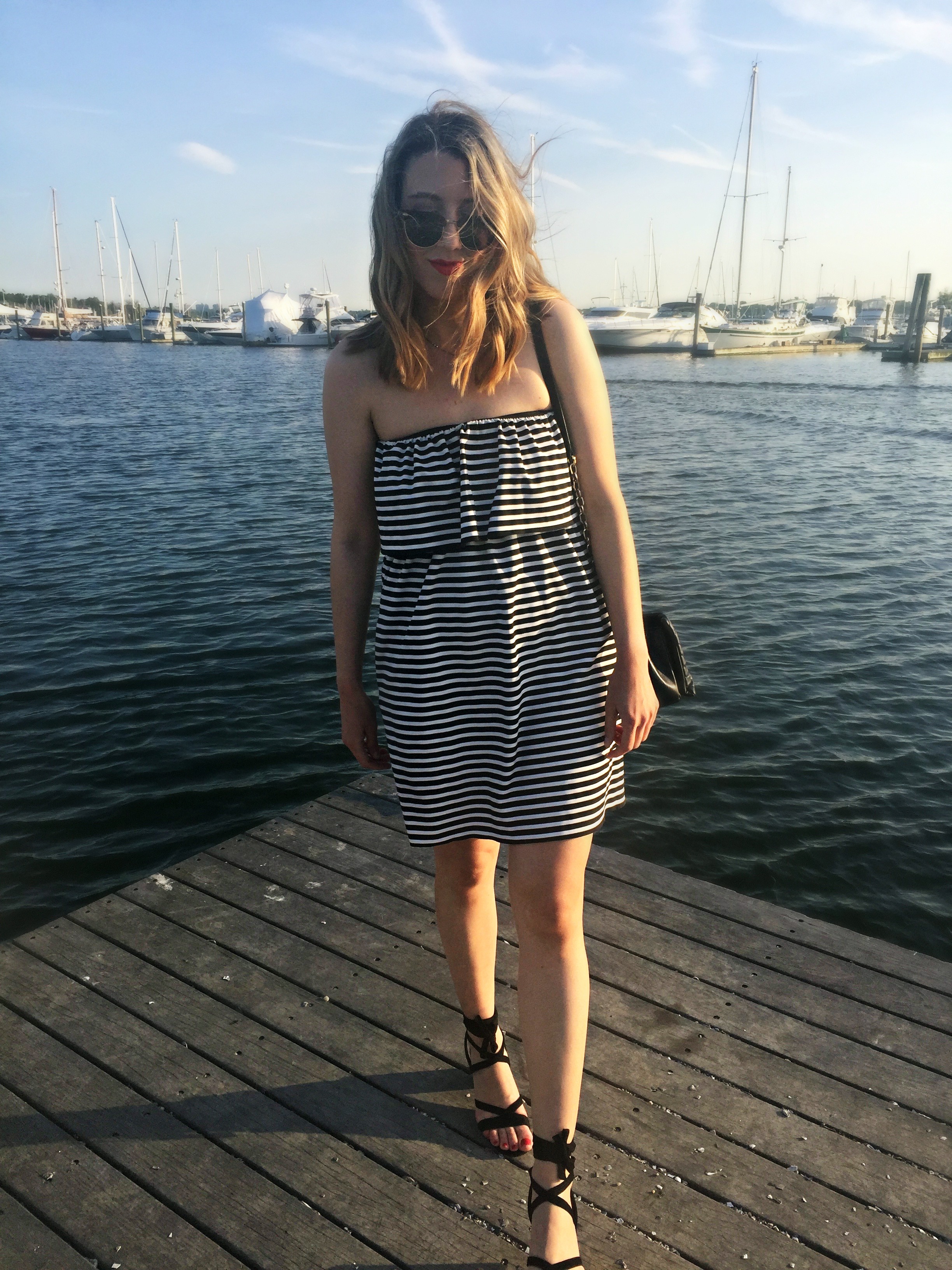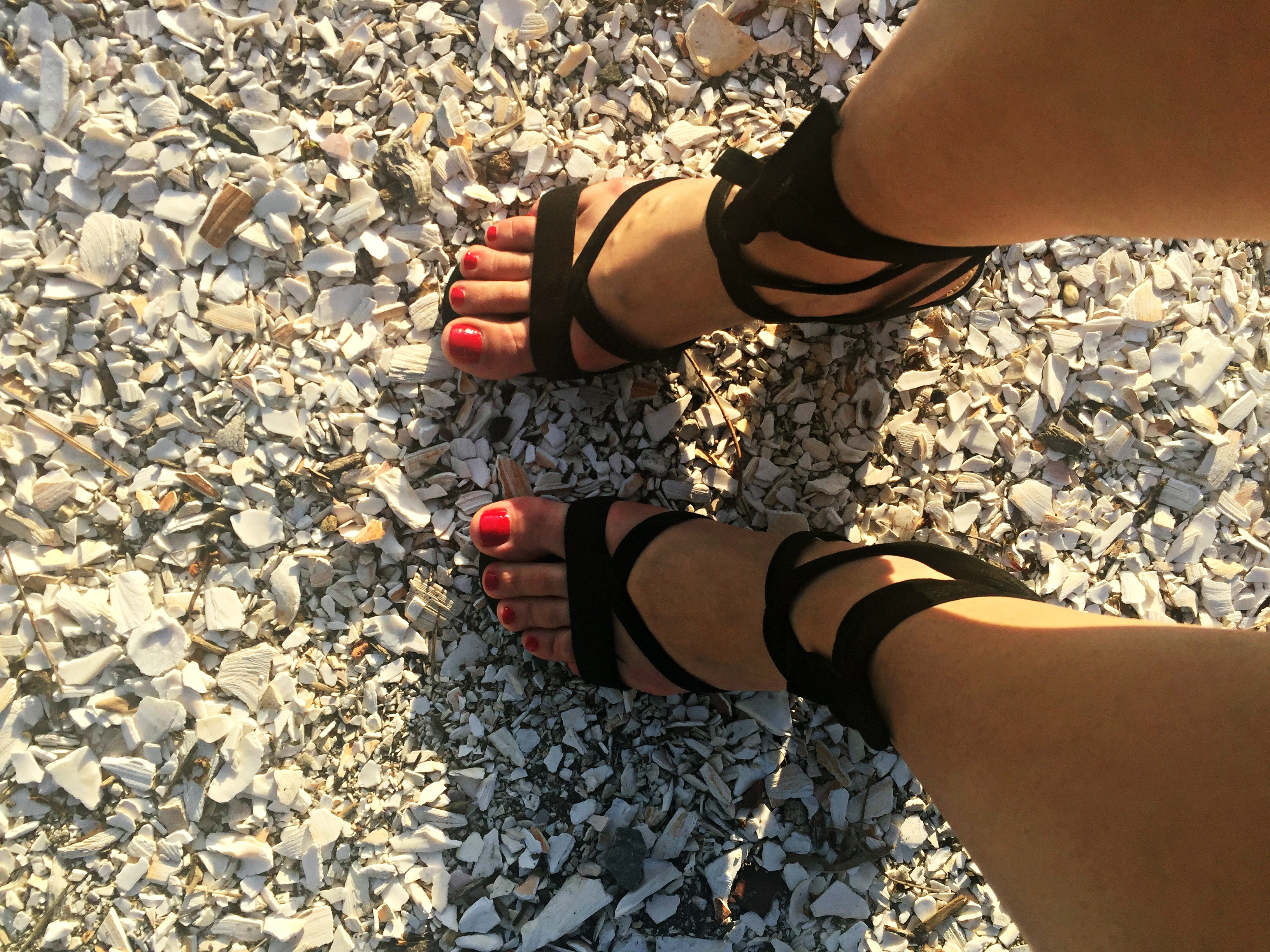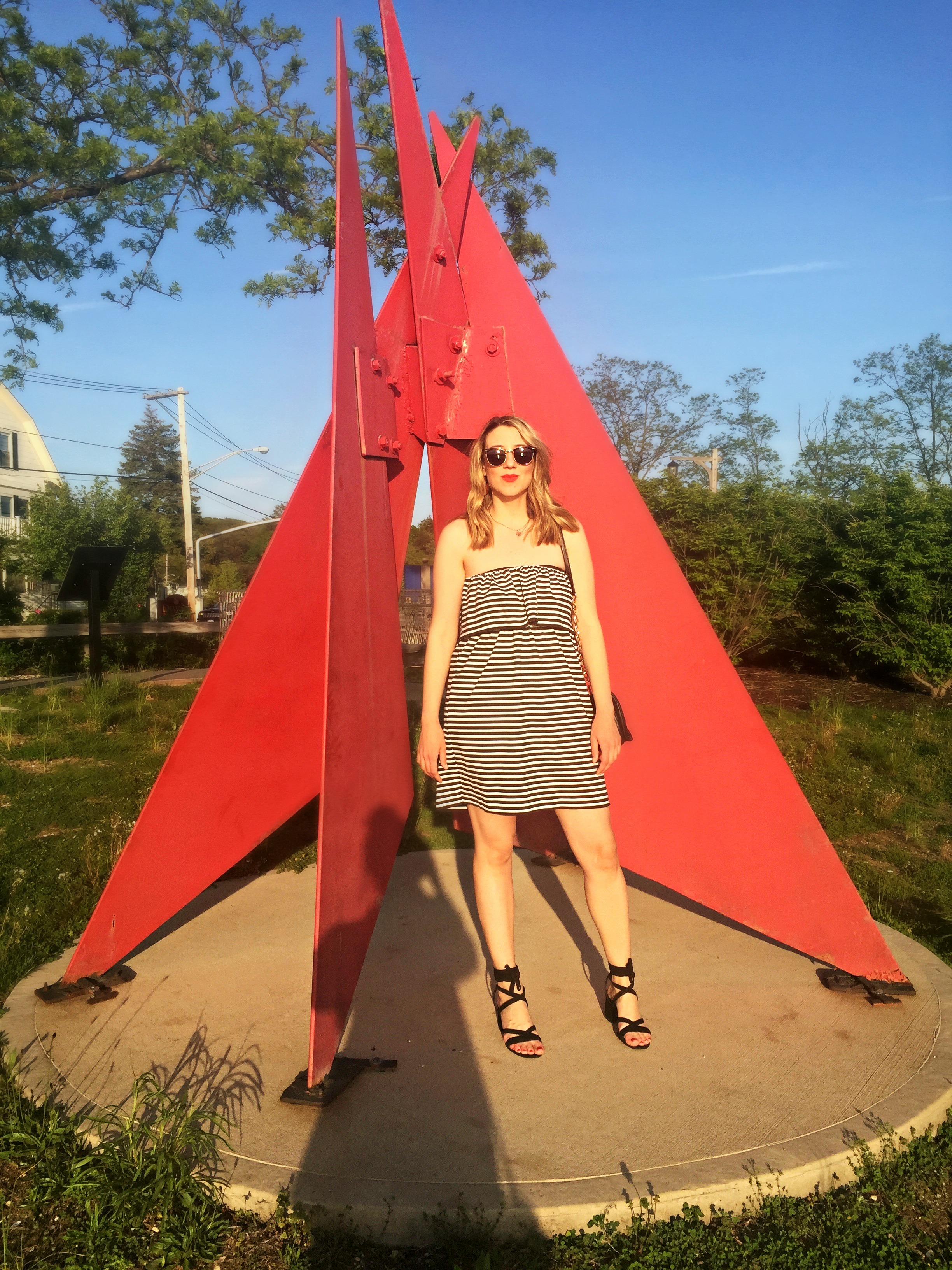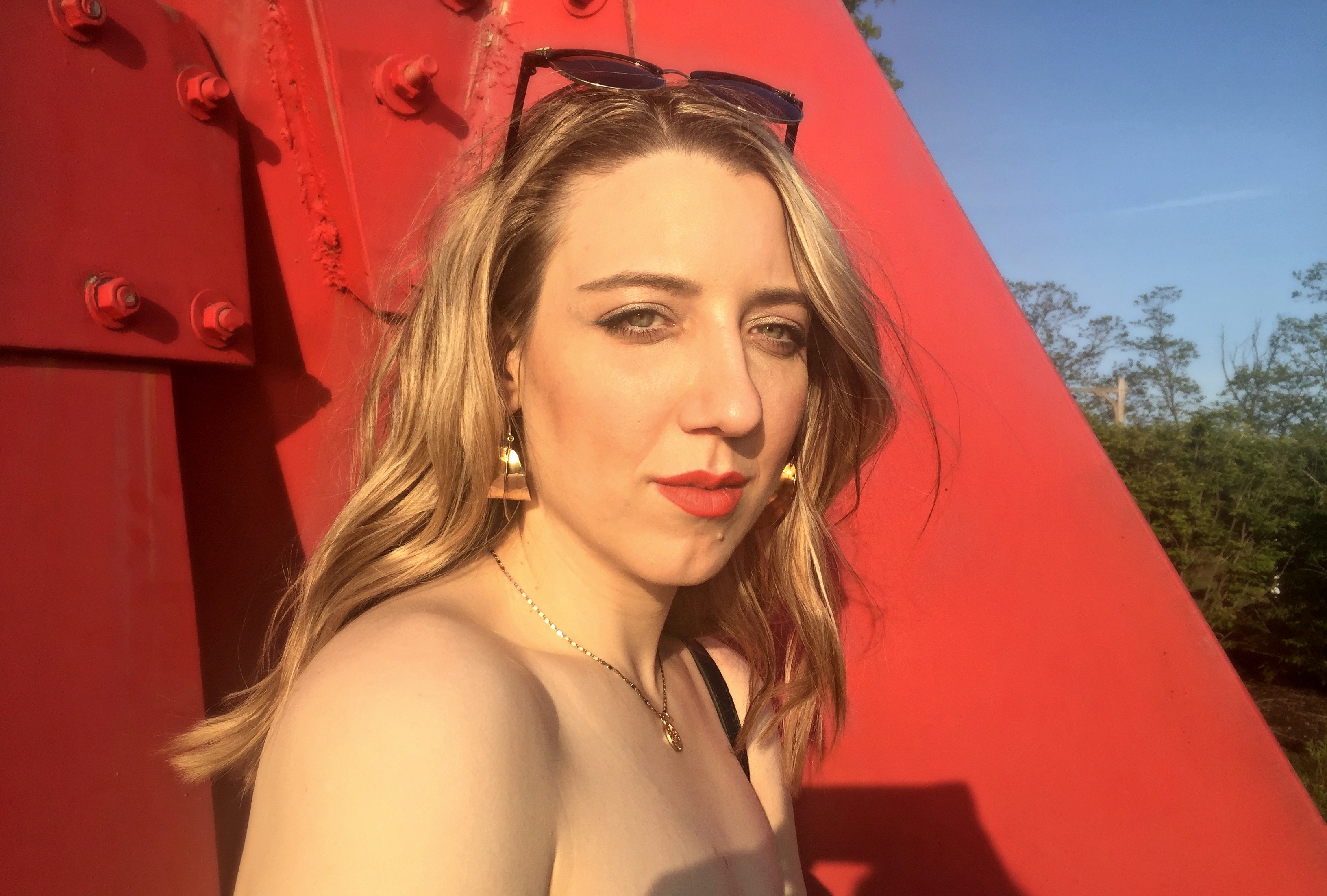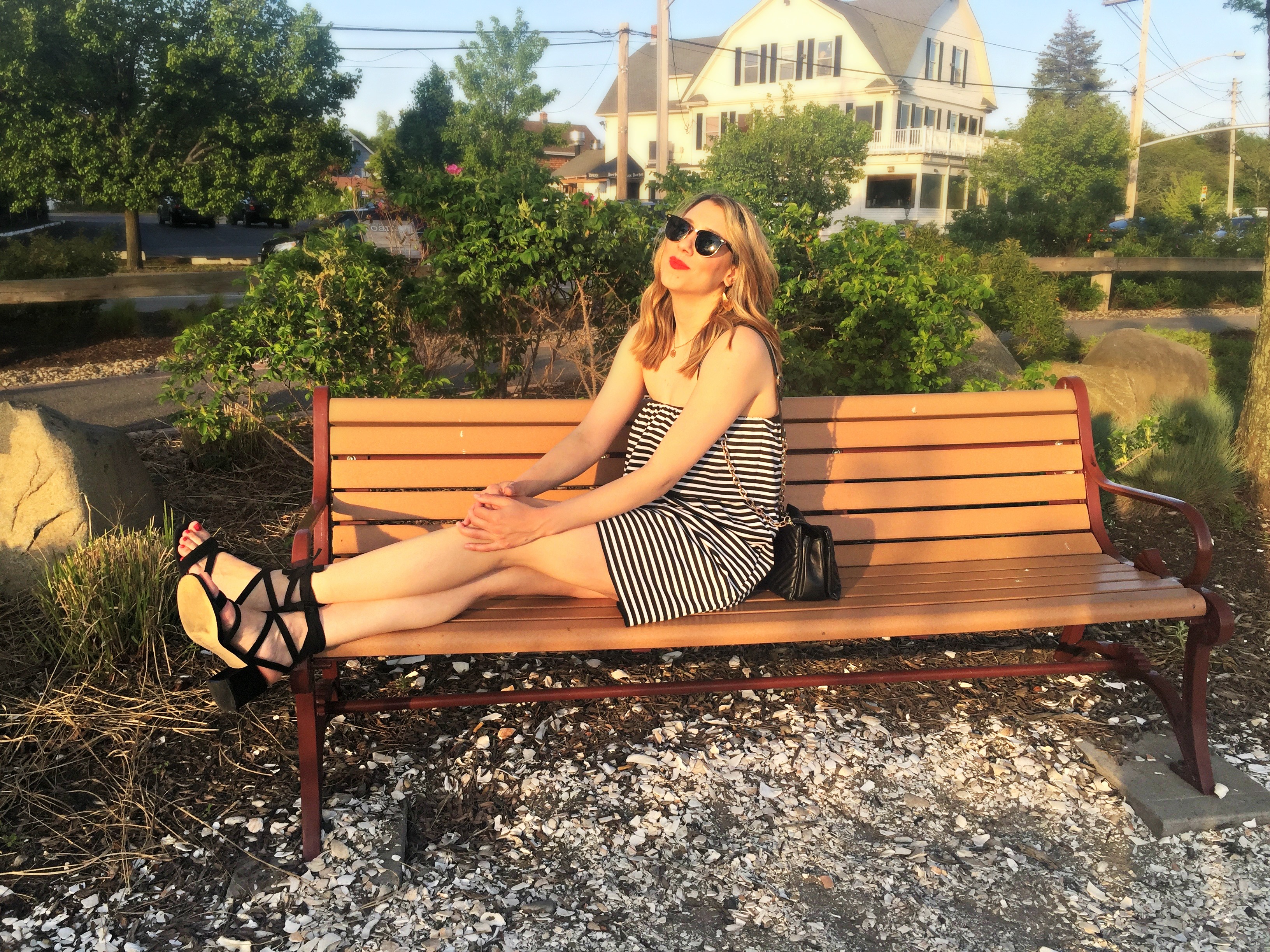 Dress: Zara / Shoes: Ivanka Trump / Bag: Zara / Sunglasses: Urban Outfitters / Earrings: Zara