Velvet Hat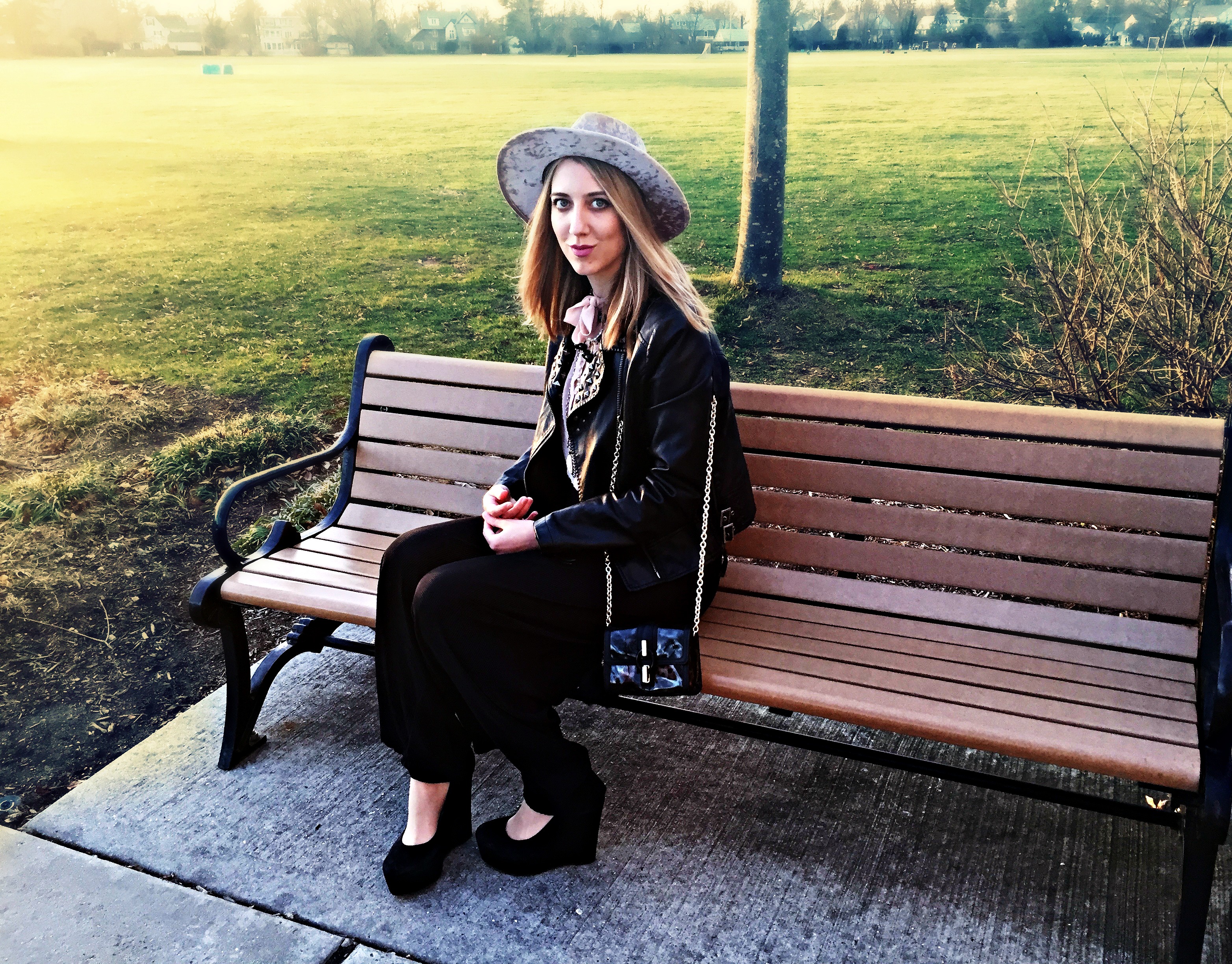 Hello my fellow Stylegazers! Yesterday was so lovely that I've decided to drive around a little to find a location to shoot. I went to a nearby village, because I've felt like I have run out of locations to choose in my own. It was a really cute, small village, with a very narrow main street and a bunch of neatly lined and very charming little stores. My idea was to take photos in the heart of the village; the main street that is, but the sun was setting and I got so distracted by the people, who were probably looking at me like I was a crazy photo-taking, sidewalk-blocking giant. So, thanks to my rising unsettling emotions, I have decided to go back to my own village and crash a playground. Sorry kids. Thankfully, it was deserted and basking in the beauty of the setting sun.
I have decided to build today's outfit around a velvet wide-brimmed hat that I got at Forever 21. I was going for a romantic, very feminine, boho chic look. Then I've decided to make it a little edgier by adding the studded (faux) leather jacket. I've completed the look by layering long necklaces. I just kept adding them and praying for the best. Iris Apfel, I hope you're proud.
Zdravo dragi Stylegazer-i! Juce je vrijeme bilo toliko lijepo da sam odlucila da se provozam okolo u potrazi za lokacijom za fotografisanje. Otisla sam u oblizno "selo," zato sto mi je dijelovalo kao da vise nisam imala opcija u vlastitom. U pitanju je bilo zaista slatko, maleno seoce, sa vrlo uskom glavnom ulicom i uredno poredjanim simpaticnim radnjicama. Moja ideja je bila da se fotografisem u srcu sela; to jeste, na glavnoj ulici, ali sunce je zalazilo i ljudi su zaista bili distrakcija. Vjerujem da su mislili da sam neki ludi dzin koji se slikava i blokira trotoar. Tako da sam zahvaljujuci mojim rastucim uznemirujucim emocijama odlucila da se vratim u moje selo i upadnem na igraliste. Izvinite djeco. Ali na srecu, igraliste je bilo napusteno i kupalo se u velicanstvenim zracima zalazeceg sunca.
Odlucila sam da inspiracija za danasnji outfit bude ovaj barsunasti sesir sa sirokim obodom koji sam kupila u Forever 21. Moja vizija je bio vrlo romantican, zensteven, boho sik izgled. Potom sam odlucila da dodam (laznu) koznu jaknu sa nitnama da ga ucinim malo grubljim. Izgled sam upotpunila slazuci ogrlice razlicitih duzina. Iris Apfel, nadam se da si ponosna.
XOXO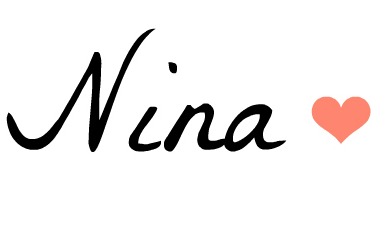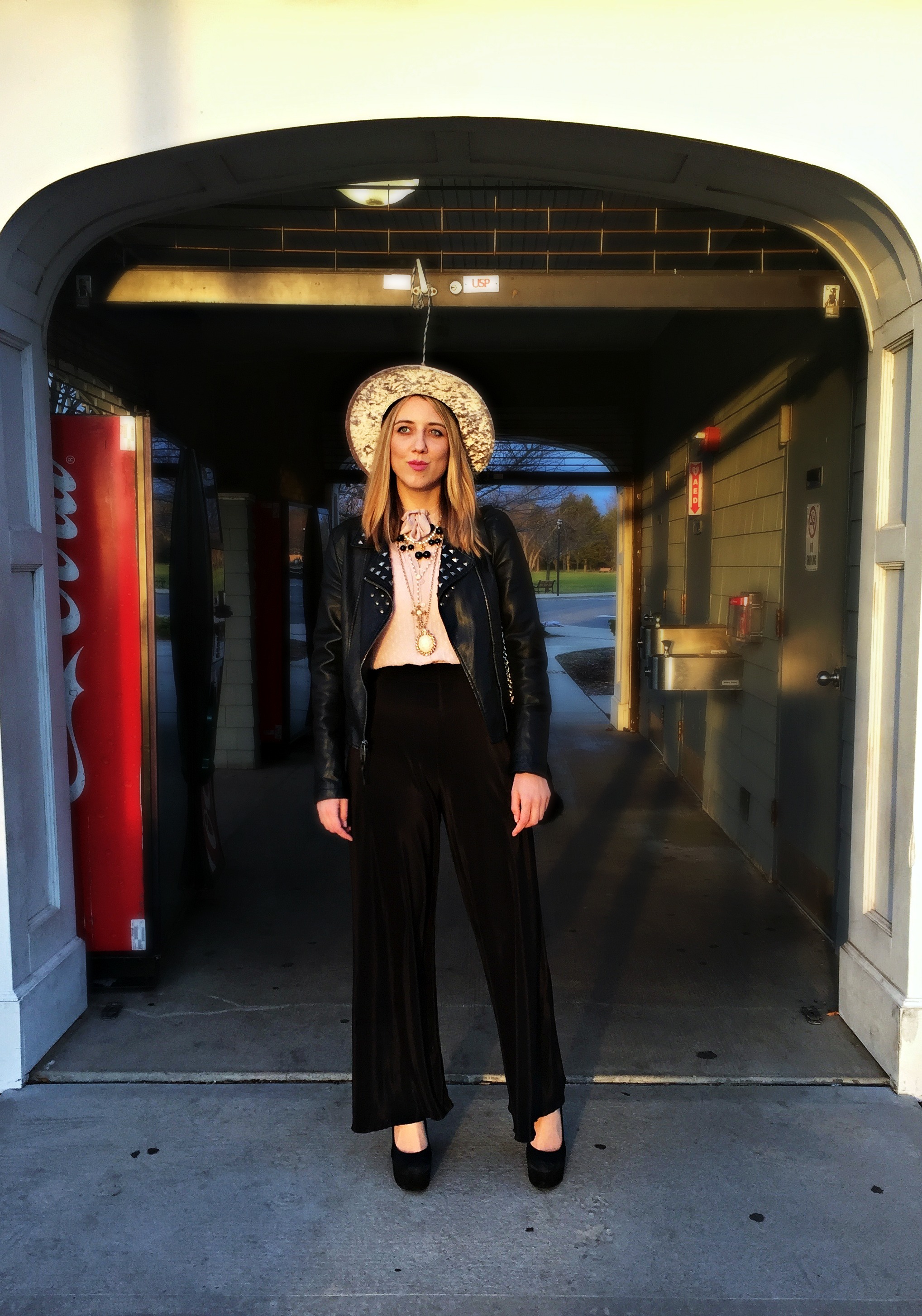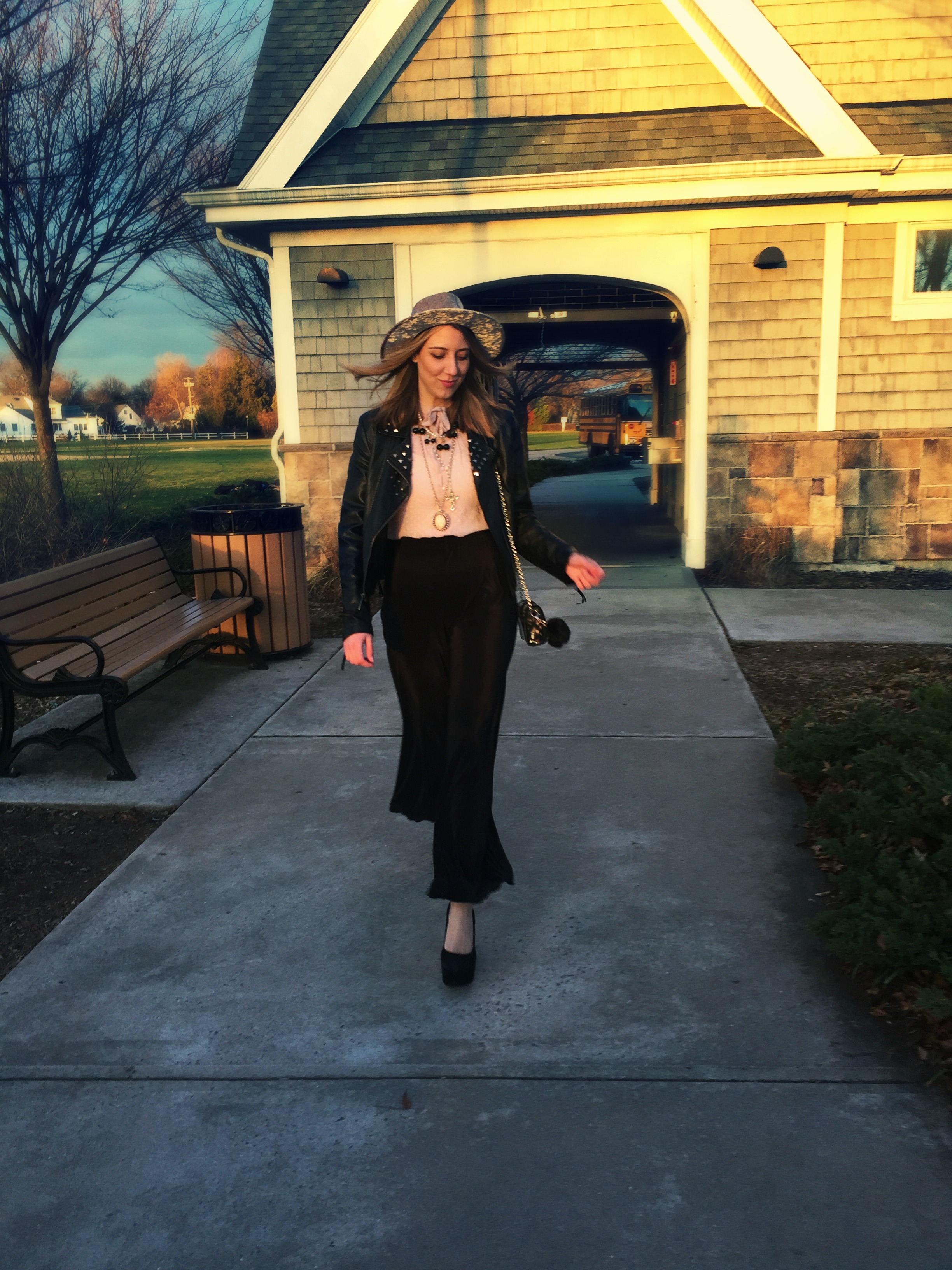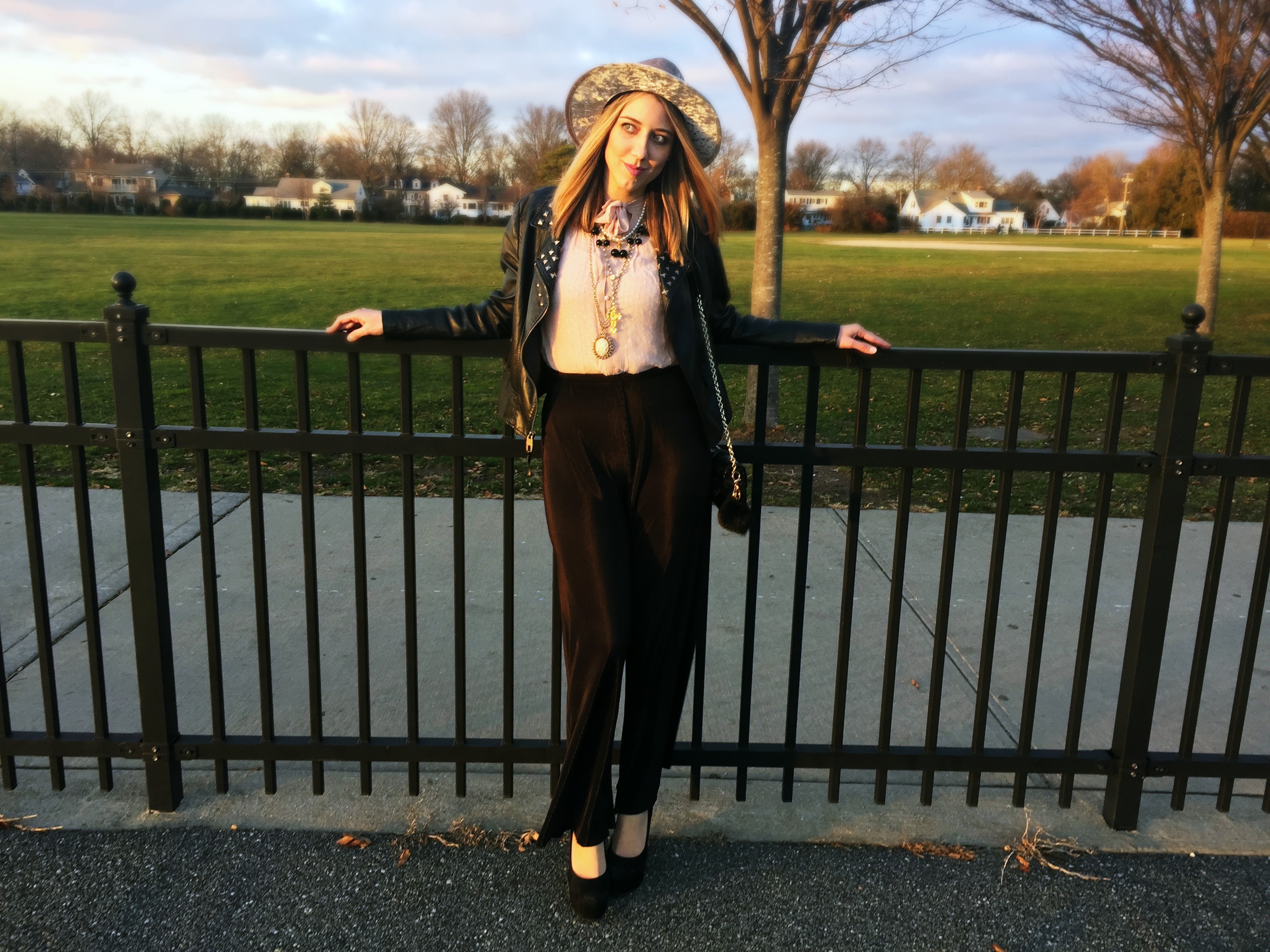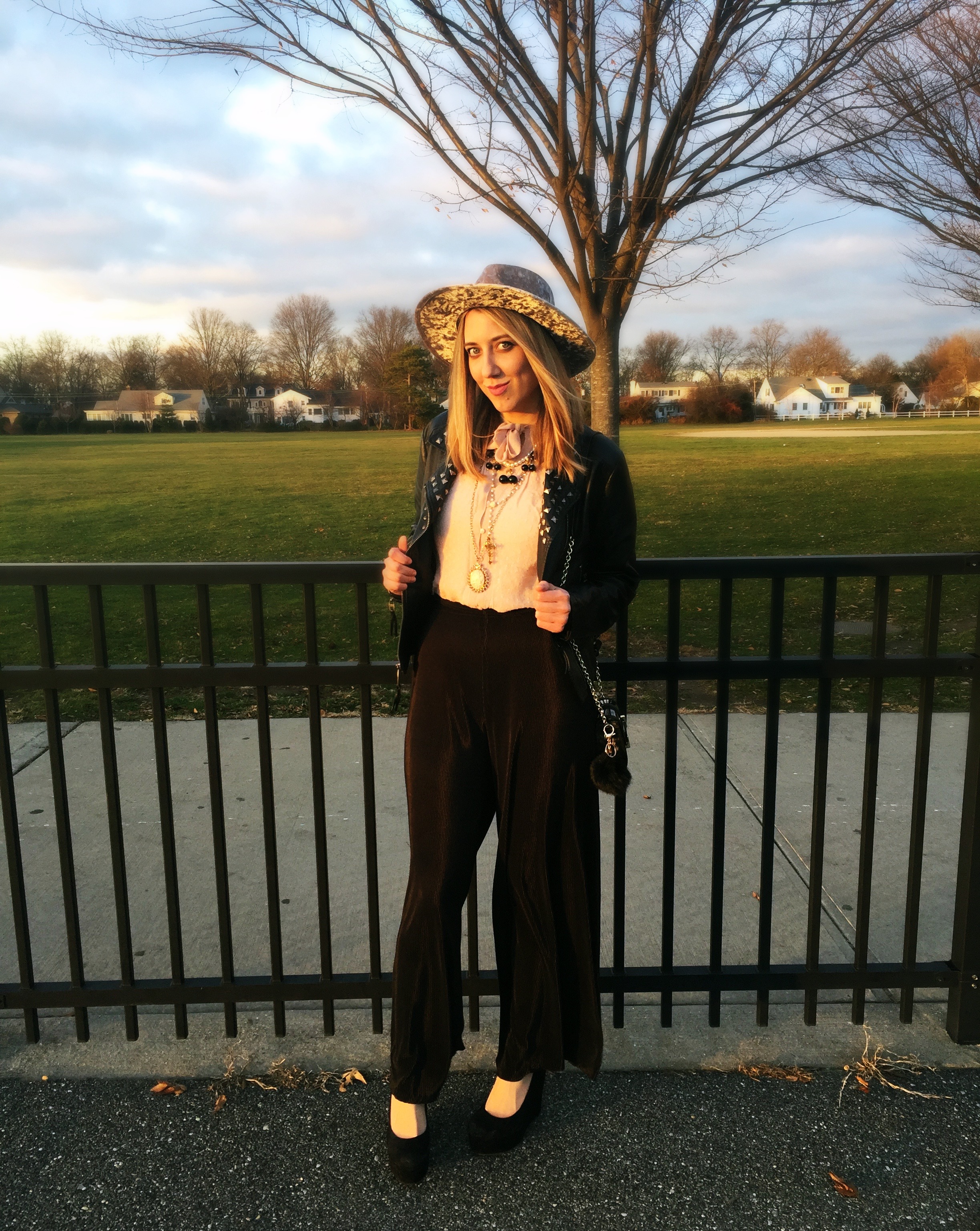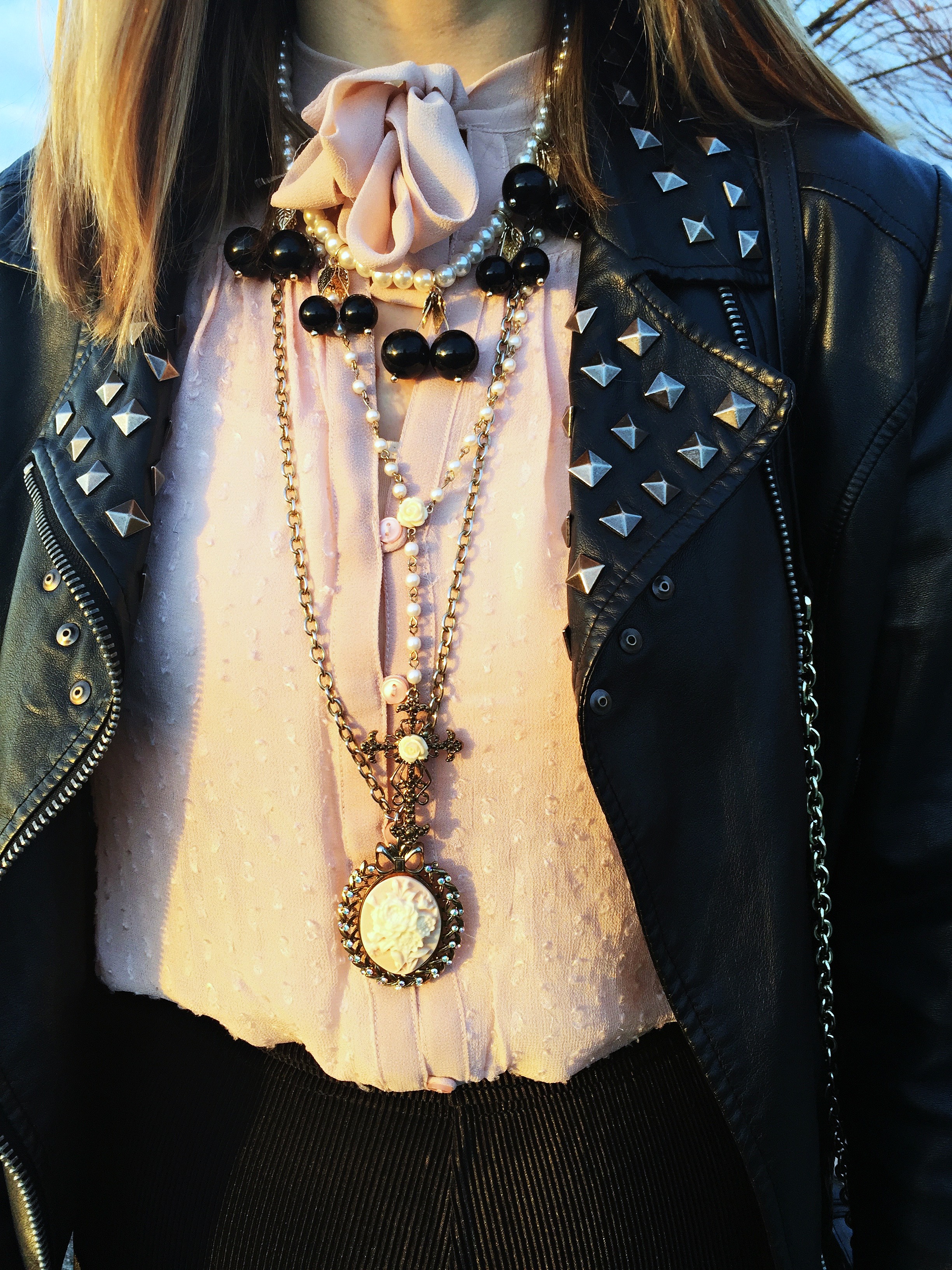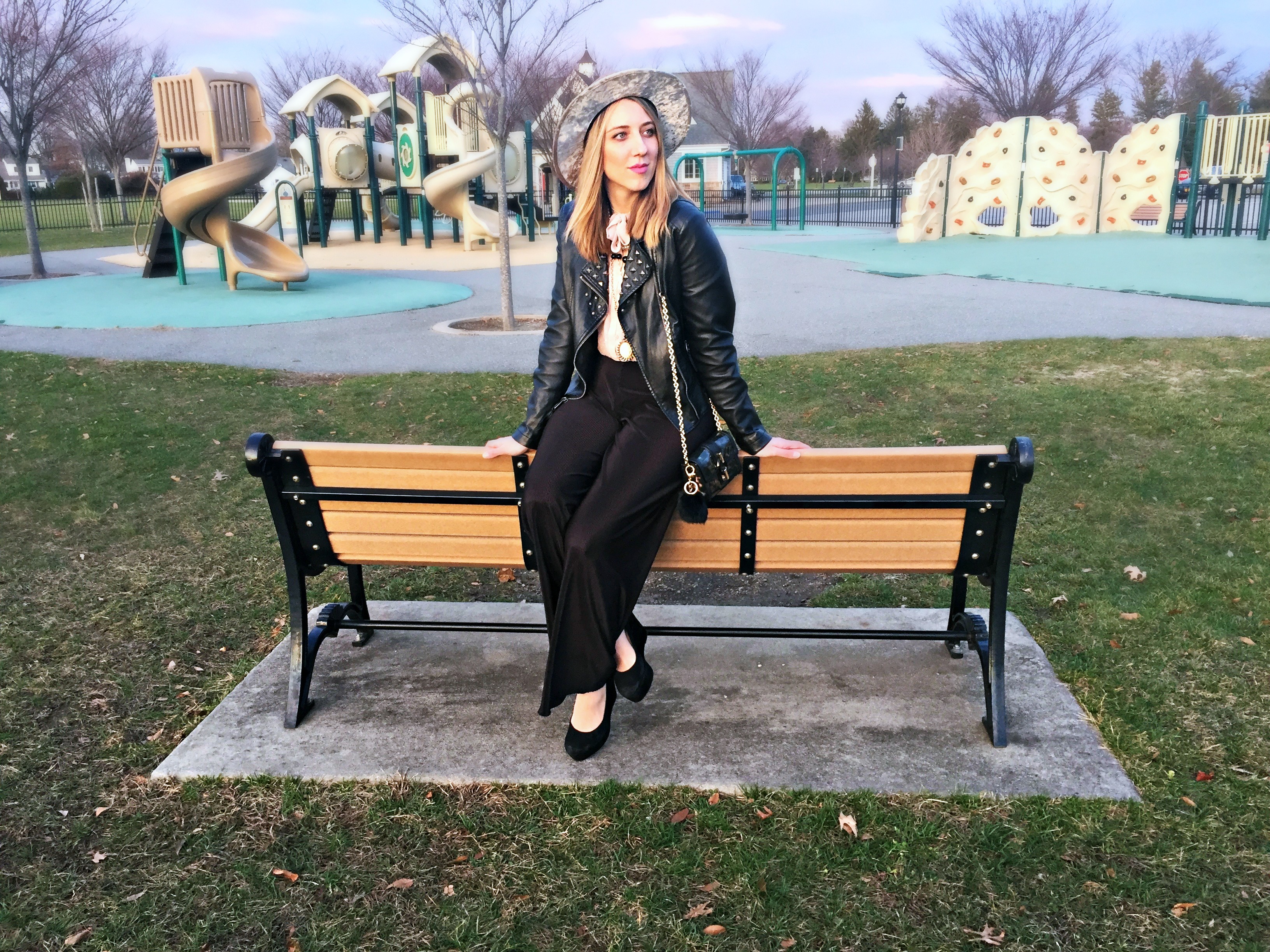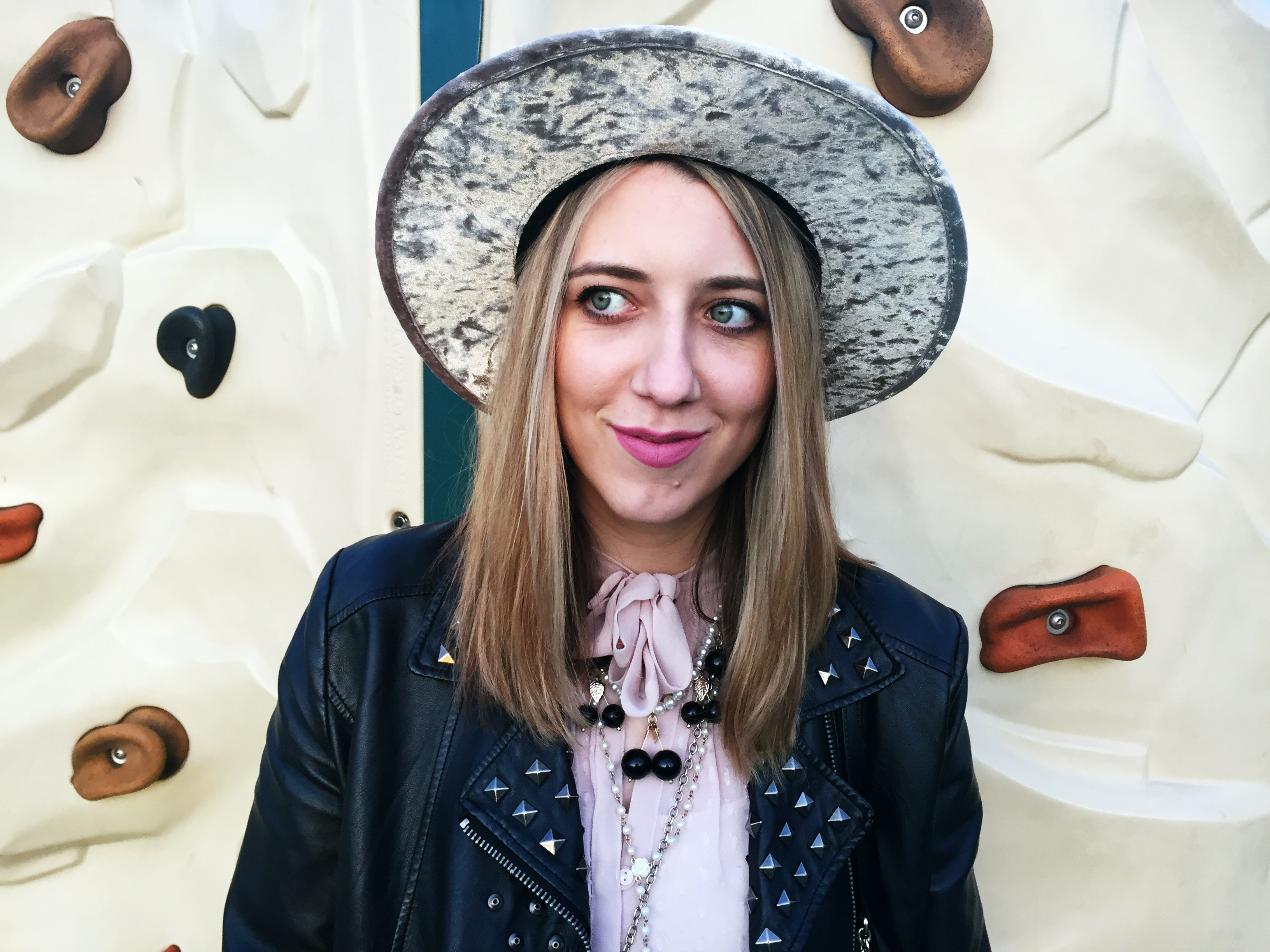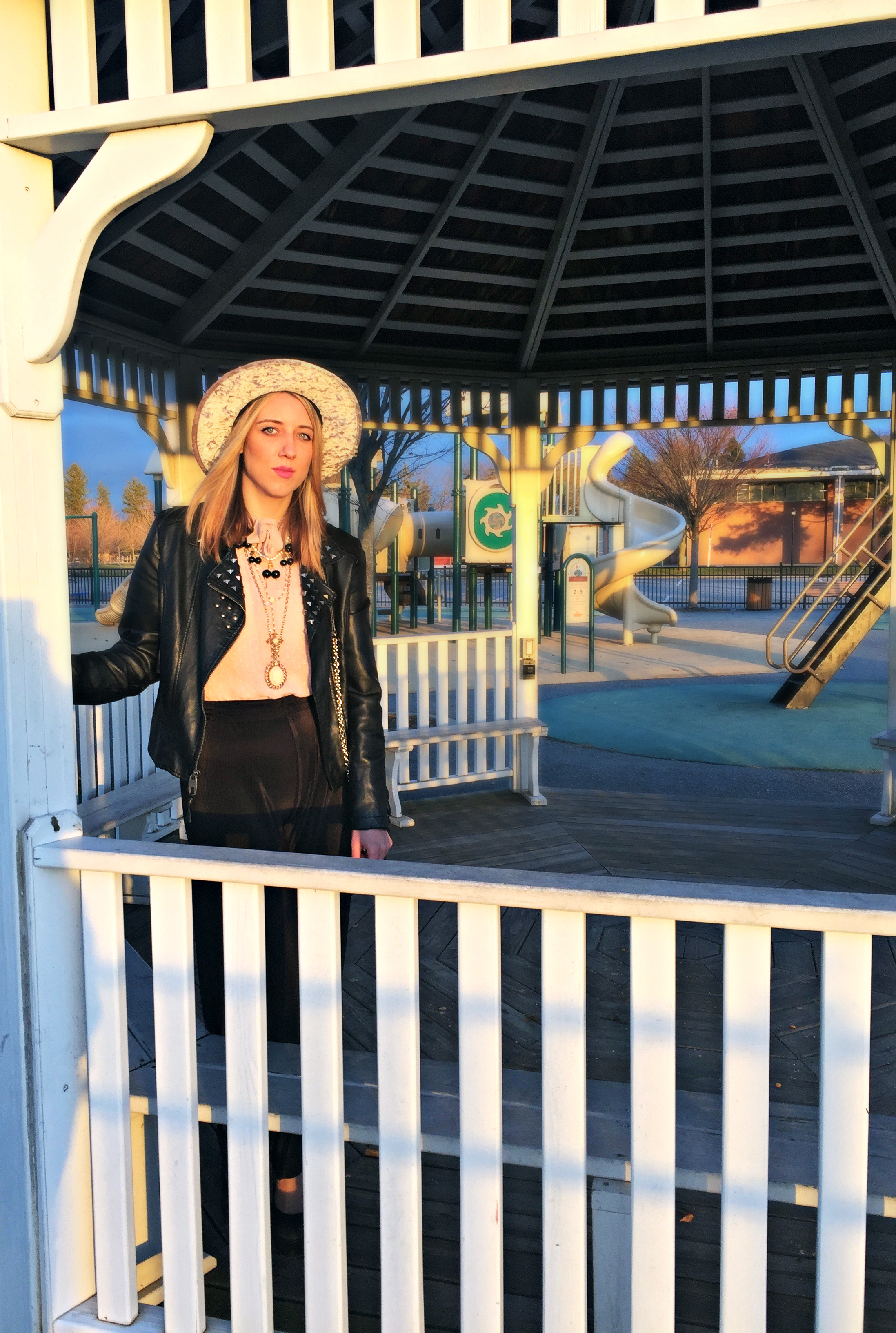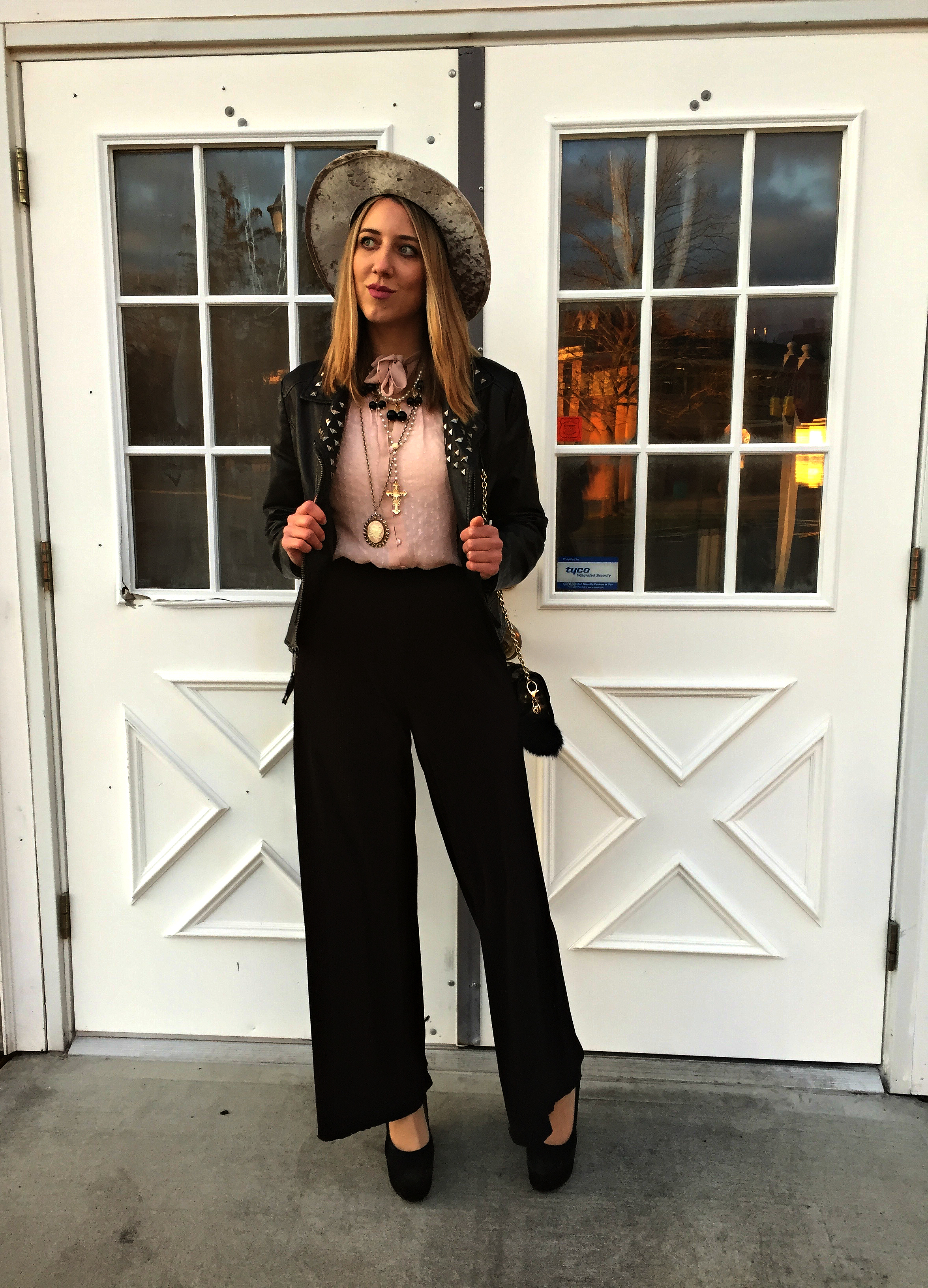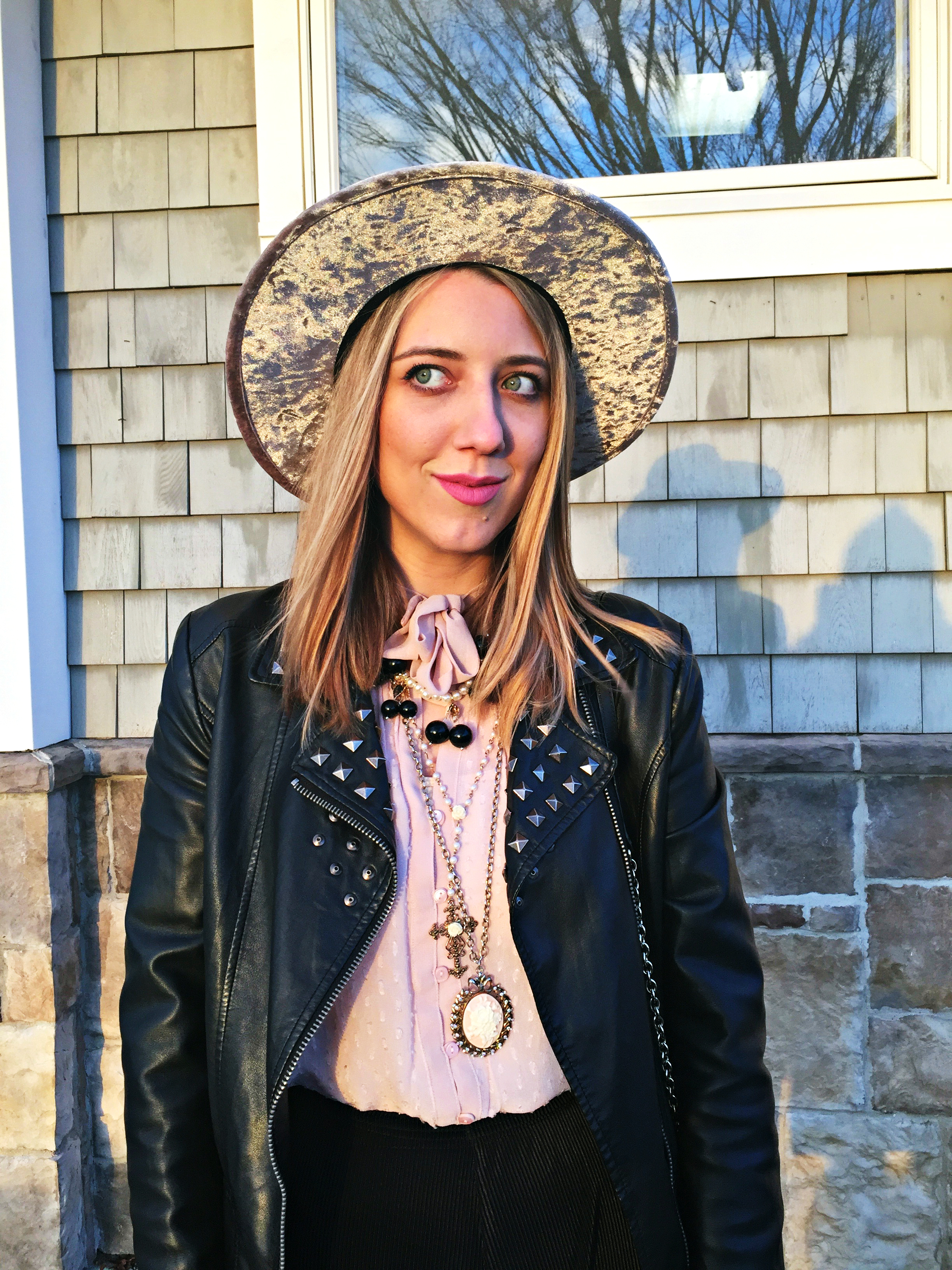 Jacket: Miss Sixty
Pants: American Apparel
Blouse: Urban Outfitters
Shoes: Nine West
Hat: Forever 21
Bag: DVF