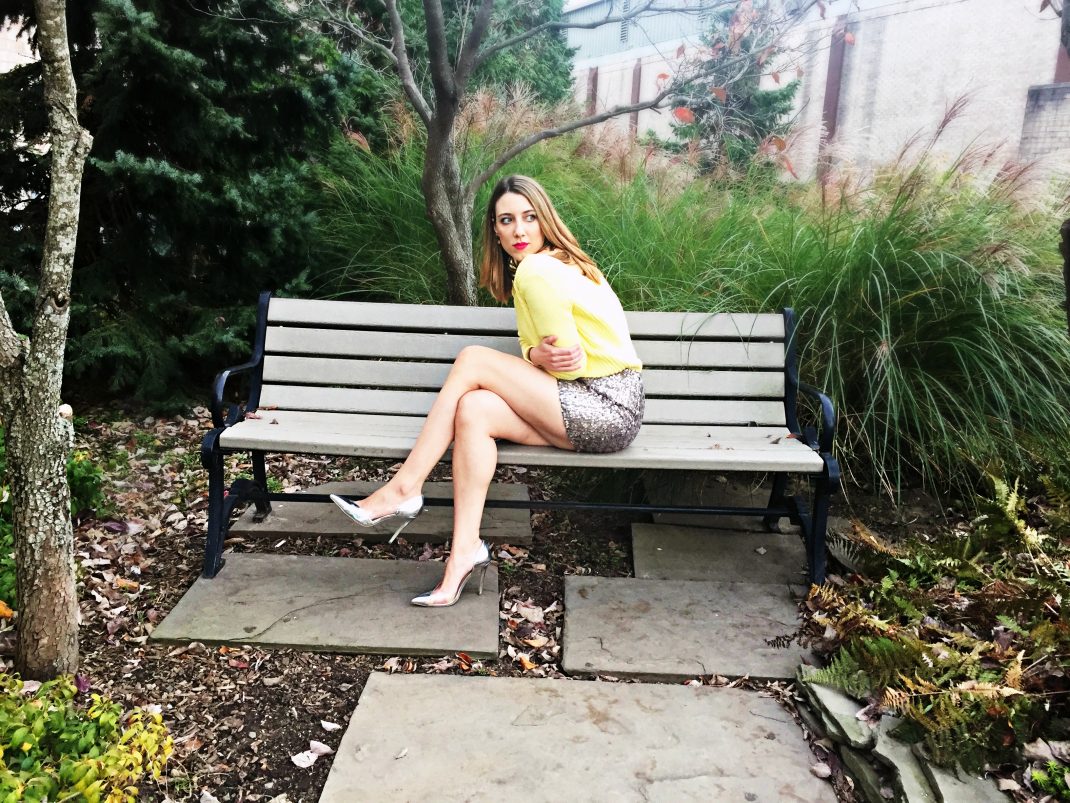 nnGirls' Night Out Look: A Pop of Color and a Sparkly Sequin Skirt
Are you looking for a perfect "girls' night out look?" If you're running around and panicking about what you're going to wear for "Ladies' Night" which happens to be tonight or you're planning your outfit in advance – look no further! Why not try something bright and sparkly? (wink, wink) As we're stepping deeper and deeper into November, the days are getting shorter and colder and you can feel that the sun will now rarely come out to play. The dark clouds are rolling in and the rain is a frequent, yet unwanted guest, while we're trying not to let it get to us. And honestly, sometimes it's really hard. Gloomy days equal gloomy minds, but it doesn't have to be like that. There's nothing a pop of color and sparkle can't fix! Therefore, I decided that my today's outfit is going to be my mood lifter, so I opted for a sparkly sequined skirt and a yellow sweater. I just love the way they complement each other.
Dok koracamo dublje i dublje u Novembar, dani postaju kraci i hladniji i vec mozemo da osjetimo da ce sunce sve rijedje izlaziti da se igra. Tamni oblaci se skupljaju i kisa je cest, ali nepozeljan gost, dok se mi trudimo da to ne utice na nas. I iskreno, ponekad je stvarno tesko. Mracni dani su jednako mracni umovi, ali ne mora da bude tako. Ne postoji nista sto malo boje i sjaja ne moze da popravi! Zbog toga sam odlucila da moja danasnja kombinacija bude moj popravljac raspolozenja i opredjelila sam se za svjetlucavu suknju sa sljokicama i zuti dzemper. Volim nacin na koji upotpunjuju jedno drugo.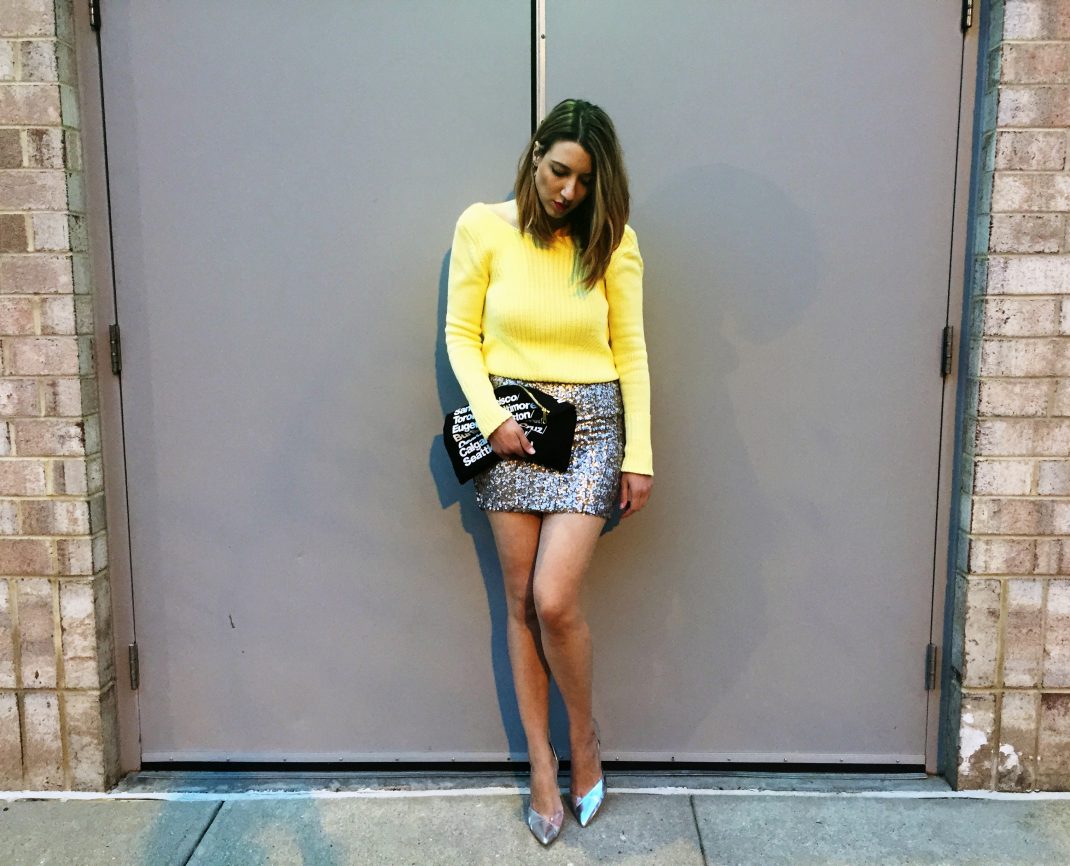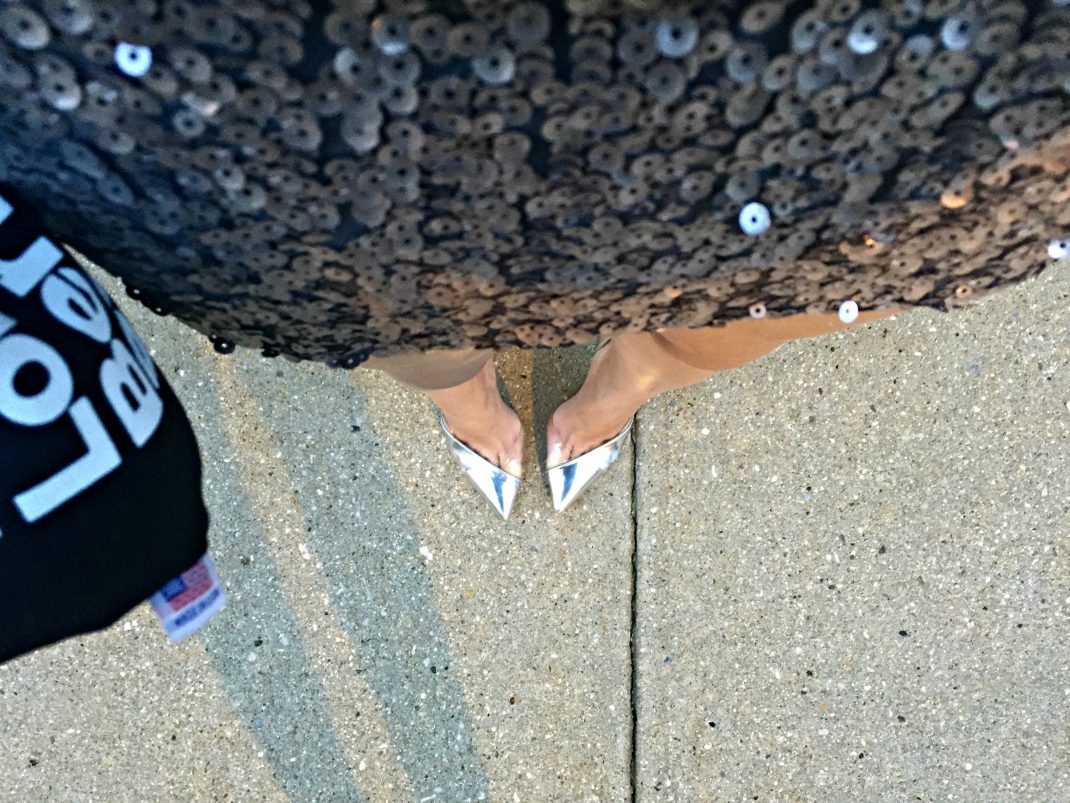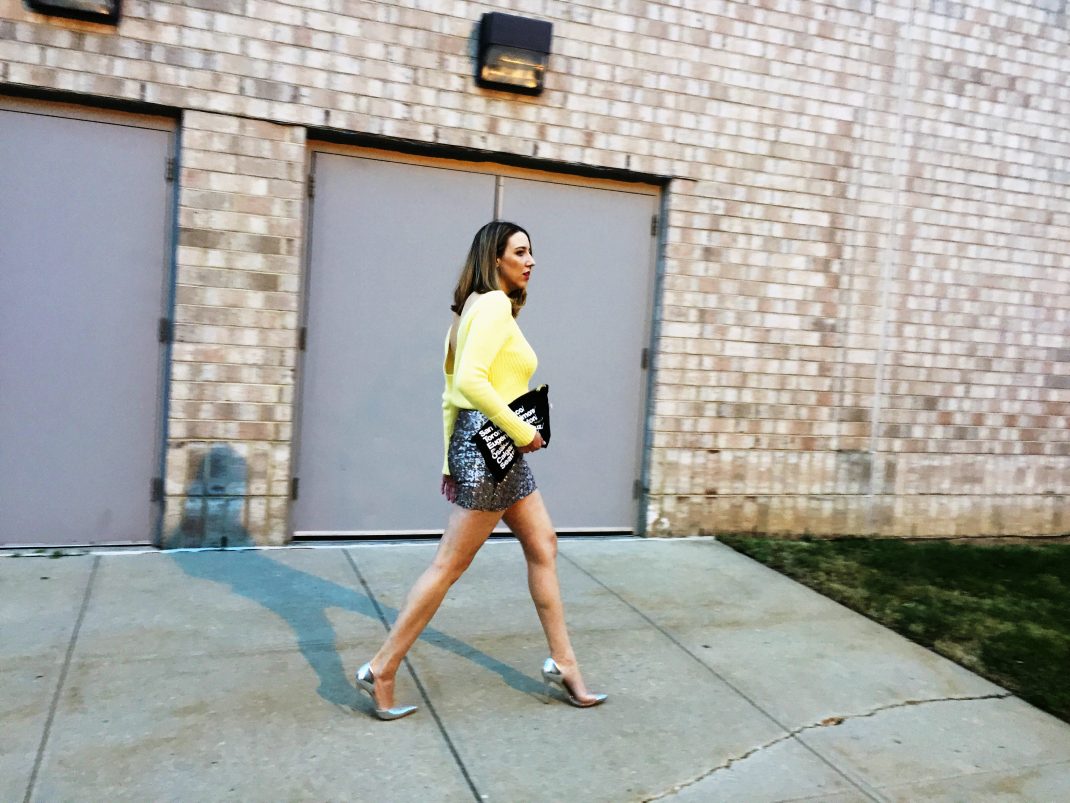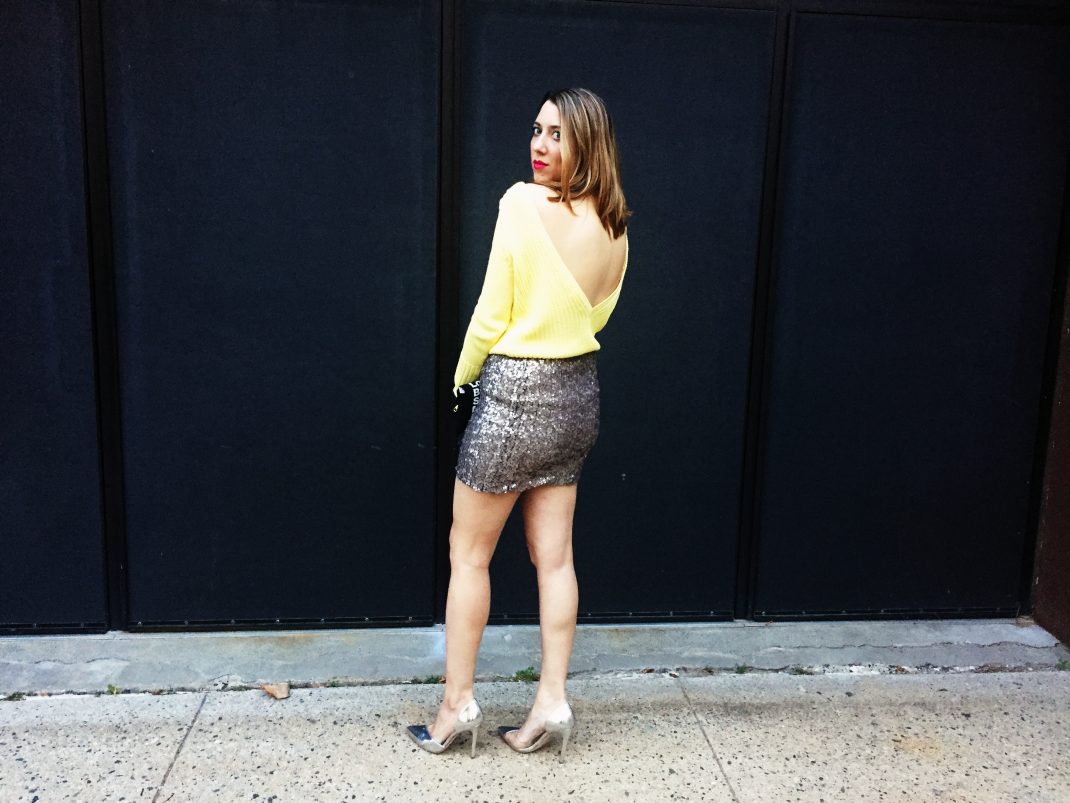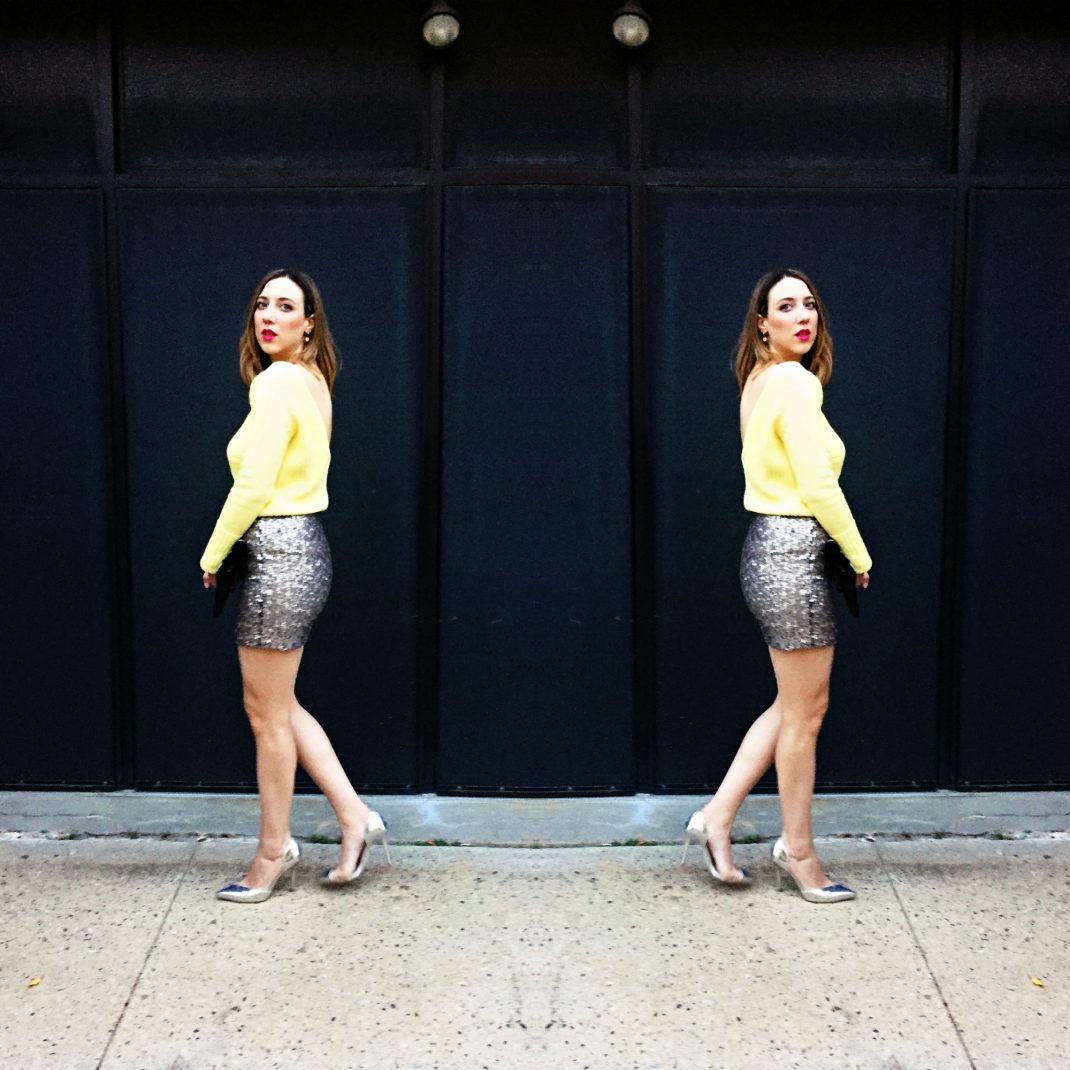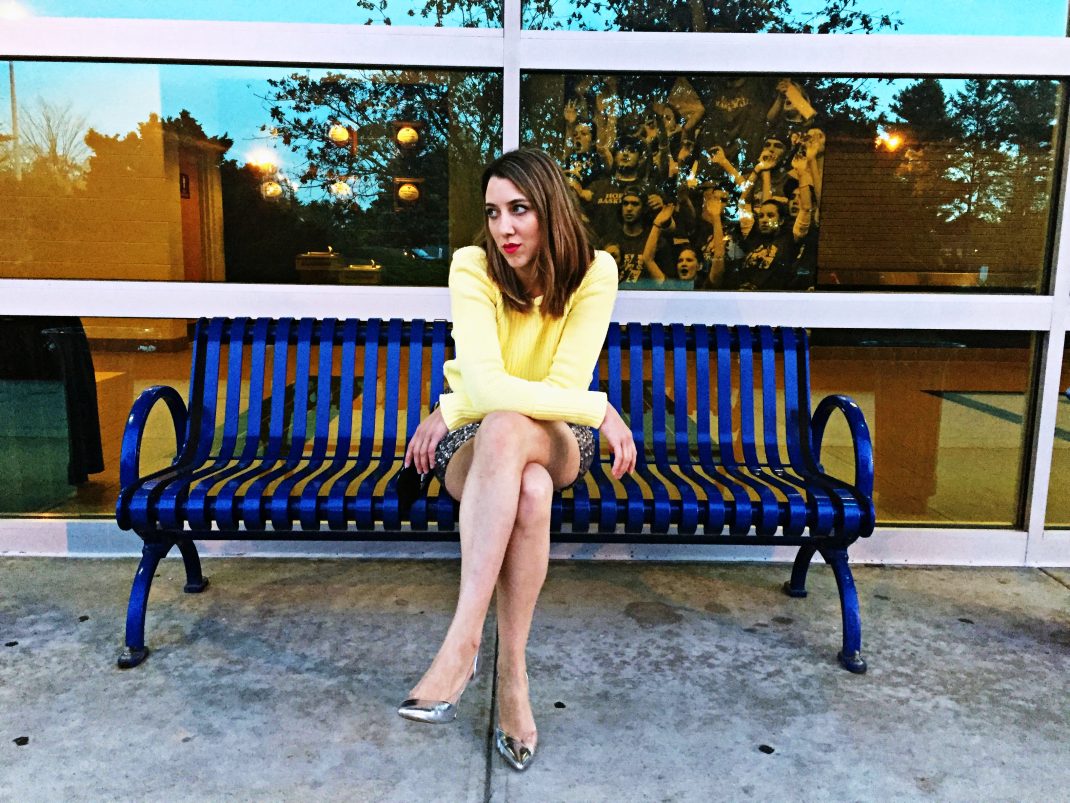 Sweater: Zara
Skirt: Cotton On (There are so many to choose from here.)
Shoes: Aldo
Bag: American Apparel