Interview With Michelle Bar of Barbela Design
NYC jewelry designer, Michelle Bar decided to return to NYC after graduating from college in order to begin her three-year apprenticeship under her father, also a master jeweler. Over the next two years, Michelle expanded her knowledge into casting and design, culminating in the creation of Barbela Design, a contemporary luxury jewelry line.
Today, Michelle's designs caught the attention of celebrities such as Ashley Benson, Victoria Justice, Meagan Holder, Tatiana Maslany, Meghan Trainor and style expert Louise Roe, to name just a few. Her work has been featured in the pages of Marie Claire, Cosmopolitan, PEOPLE, US Weekly, Life & Style Weekly and Star Magazine, as well as all over the blogosphere.
1. Tell us a little bit about yourself and Barbela Design?
I am a self-taught jewelry designer whose family has been in this industry for four generations. My vision for Barbela stemmed from the idea of creating and designing a fine jewelry line that catered to – but is not limited to – millennials. I noticed that there were a lot of brands that were offering jewelry made from plastic or gold-plated. I wanted to create a 14K gold and diamond collection that was classic and chic but had a reasonable price point.
2. Where do you get the inspiration for your designs?
I wish I could pinpoint that exactly, but me living in NYC had really influenced the collection's aesthetic.
3. What materials do you use? Tell us a little bit about the design process?
All of my pieces are 14K gold and they come in pink, yellow or white gold depending on the person's style. The majority of my pieces have diamonds or colored gemstone and even pearls!
The designed process can be somewhat lengthy, so I will give you the abridged version. First I create a 3D/ CAD image of the piece, then I print a plastic version of it. Here I am able to really refine the piece and make it exactly what I want. Then I create a mold to cast, set and polish – and that's my first sample.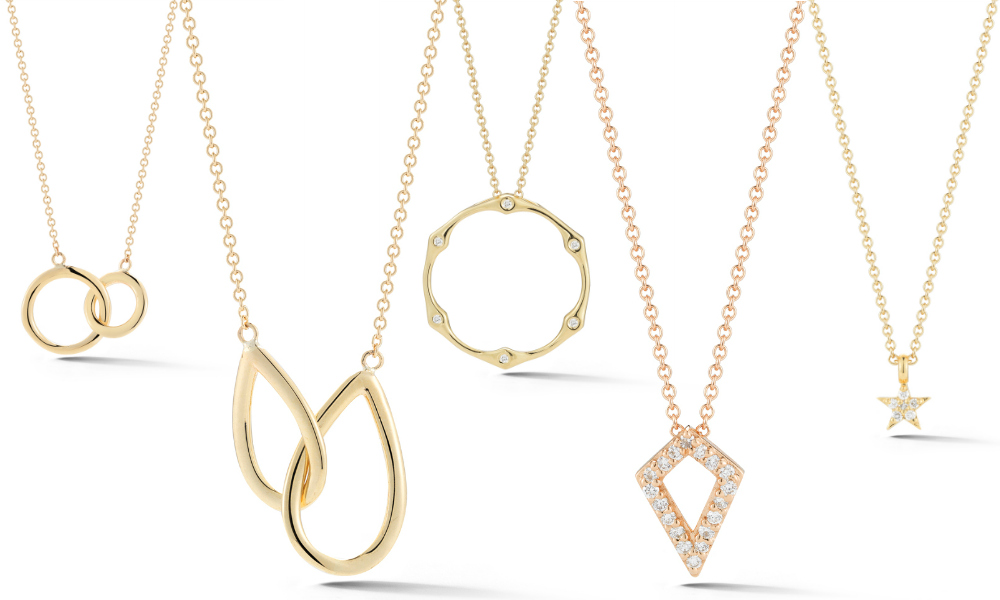 Shop at: barbeladesign.com
4. What's your favorite piece from the collection?
This is a hard one because I really love the whole collection. I really love the contrast between diamonds and gemstone – so I will have to say any piece that incorporates both.
5. When it comes to accessorizing, what are 3 do's and 3 don'ts?
Three do's:
1. Mix metals! I really love mixing pink, white and yellow gold. I know it's not for everyone, but I think it really gives your look dimension and makes it more fun!
2. Get personal! I think with jewelry you can really personalize your look to fit any occasion, mood, or trend.
3. Keep it comfy! When creating Barbela – comfort was key for me. I wear my jewelry to the gym, in the shower, to sleep and so on…. Wear jewelry that is comfortable to wear and is no-fuss!
Three don'ts:
1. Don't play it safe! Jewelry is fun, so enjoy yourself. Play with different trends that you otherwise would be too scared to try. 2. Don't think pearls are just for your grandma and Southern belles! I love pearls and I think this upcoming season, pearls are going to be everywhere. I wanted to break down that idea that pearls are for an "older generation" or for a certain type of woman – WRONG! I used smaller pearls to create a more youthful, trendier pieces! I even have black pearls in my line for those edgier ladies.
3. Don't go cheap! I really strive to create a brand that exhibits quality and affordability. So if you have the option – always stick with 14K gold over plated, because the lifespan of that piece
nnwill be everlasting. You'll be able to hand that piece down to your daughter or granddaughter!
6. What are the jewelry trends this season?
I think pearls will be big this season but styled in a non-traditional way.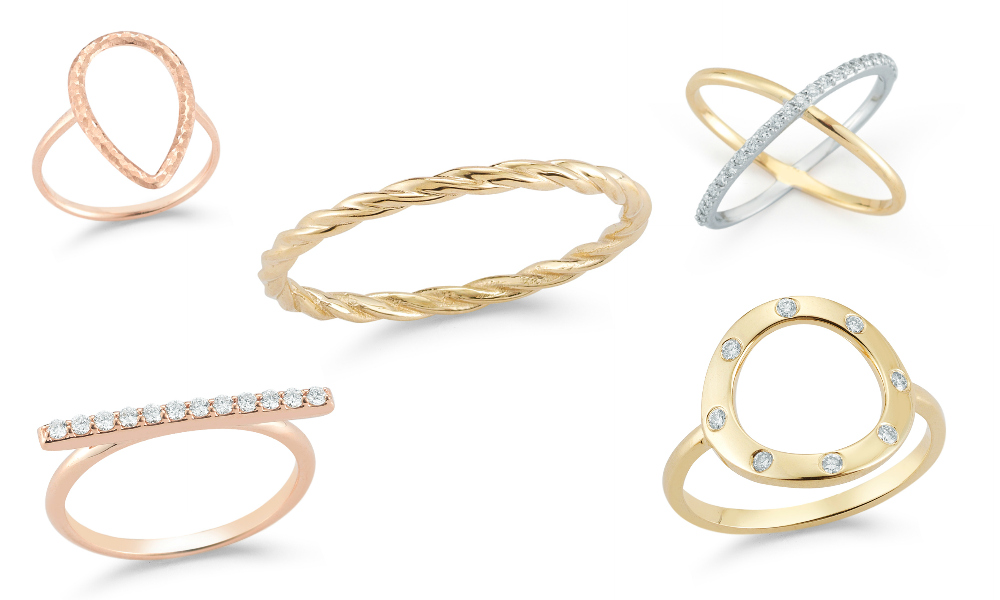 Shop at: barbeladesign.com
Quick-fire questions:
1. Favorite gem? Sapphire.
2. Favorite fashion icon? Elizabeth Taylor.
3. Most unexpected source of inspiration? NYC Subway.
4. Favorite thing about what you do? Create my ideas into real pieces of art.